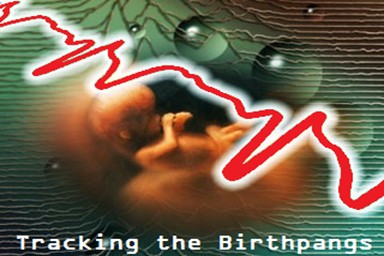 May 2020 Headlines
"Tracking Bible Prophecy" headlines can also be found on
Facebook
Tracking Bible Prophecy Headlines - 5/31/2020
'A knife in the back': Palestinian authorities stunned as Arab leaders quietly accept annexation
IDF Radio: US tells Israel that annexation will also define final borders
Sovereignty over the Jordan Valley is key to Israel's security
Saudi Arabia opposes Palestinian statehood - Riyadh is convinced based on the Palestinian track record that a Palestinian state would constitute another rogue anti-Saudi regime.
Palestinians launch campaign to boycott IDF humanitarian, economic aid
Temple Mount reopens amid fears of unrest after autistic man shot dead by police
'Failed cyberattack on Israel was designed to trigger a humanitarian disaster'
PM Netanyahu: Reopening after coronavirus lockdown was 'experimental'
Russia Challenges U.S. Military in Mediterranean by Asserting Foothold in Syria, Libya
Russia and Turkey Risk an Ever-bloodier Stalemate in Libya
Report: Iranian militia sites targeted in northern Syria
Sen. Ted Cruz calls for criminal investigation into Twitter for violating US sanctions on Iran
Death of Algerian girl, 10, in 'faith healing' ceremony sparks outcry
Trump says he's postponing G7, wants to invite other countries
China-India border: Why tensions are rising between the neighbours
Chinese vaccine could be ready by year-end, government body says
Pre-Filled COVID-19 Vaccine Syringes May Have RFID Chip - It would not be injected or touch the patient
Global cases pass 6 million as Brazil sees record one-day increase
Coronavirus hopes and fears centre on 'immunity'
In a pandemic, no one wants to touch it. Why cash has become the new Typhoid Mary
US food prices see historic jump and are likely to stay high
Gone With the Wind: Pandemic Threatens to Reduce Movie Theaters to Rubble
Remote Work Could Spark Housing Boom in Suburbs, Smaller Cities
US cities fear protests could fuel a new wave of coronavirus outbreaks
Twitter and Trump: A feud years in the making finally erupts
In Days of Discord, President Trump Fans the Flames
U.S. protests over Minneapolis death rage on amid political finger-pointing
China, Iran mock US amid ongoing riots: 'I can't breathe'
Iran berates U.S. over police killing, slams racism
Dueling claims: Trump blames Antifa for riots, Minnesota officials point fingers at white supremacists and cartels
'There are anarchists': Minnesota officials say 'outside agitators' are hijacking peaceful protests
St. Paul mayor walks back claim that all arrested in riot were from out of state: 'I take full responsibility'
Appeals for Calm as Sprawling Protests Threaten to Spiral Out of Control
Massive Looting Drowning Out Message From Peaceful George Floyd Protesters
Tear gas and burning cars in US cities as unrest continues
Retreat or deploy? Police try to balance protest response
US cities brace for increasing unrest, call in National Guard amid mass protests
Trump: US military 'ready, willing, able' to help tackle violent protests
Security Officers Gunned Down At Oakland Federal Building; DHS Official Calls Gunman 'An Assassin'
SpaceX blasts off on historic crewed launch, opening commercial space travel era
'American astronauts on American rockets from American soil': NASA returns to space with help from SpaceX
6.0 magnitude earthquake hits near Lampa, Peru
5.6 magnitude earthquake hits near Kushiro, Japan
5.5 magnitude earthquake hits near Sarangani, Philippines
5.3 magnitude earthquake hits near Acarau, Brazil
Sabancaya volcano in Peru erupts to 27,000ft
Klyuchevskoy volcano on Kamchatka, Russia erupts to 22,000ft
Popocateptl volcano in Mexico erupts to 22,000ft
Sangay volcano in Ecuador erupts to 19,000ft
Semeru volcano in Indonesia erupts to 13,000ft
Ebeko volcano in the Kuril Islands erupts to 12,000ft
Tropical Storm Amanda to bring major flood risk to Central America
Budding depression in Arabian Sea may bring 2 years' worth of rain to Salalah this weekend
Record rains cause widespread disruption, trigger hundreds of landslides in Yunnan, China
Tracking Bible Prophecy Headlines - 5/30/2020
ICC asks PA to explain decision to end contacts with Israel
IDF: Suspect tries to ram troops in West Bank, is shot and 'neutralized'
Police shoot dead East J'lem man with special needs, say he carried suspect item
Despite Support at EU, Austria Clarifies It Opposes Israeli Annexation
Lebanon extends mandate of UN force along Israel border
Anti-Semitism spreads during pandemic in Turkey, community says
U.S. warns of Russian bid for Libya stronghold after warplane delivery
Russian Warplanes in Libya Signal New Risky Phase of Conflict
Iran 'Determined' to Continue Nuclear Work Despite More U.S. Sanctions
North Korea accuses U.S. of hurting its image with cyber threat warning
Coronavirus: South Korea closes schools again after biggest spike in weeks
Trump escalates US-China conflict with new sanctions, measures
Chinese general threatens attack on Taiwan to stop independence
Beyond Hong Kong, an Emboldened Xi Jinping Pushes the Boundaries
China Says It Will Use Military Force to Take Control of Taiwan If Diplomacy Fails
China Expert Marion Smith Says China's Latest Power Grab Is The 'Death Of Hong Kong As We Know It'
Trump "terminating" relationship with World Health Organization, blames China
Trump cuts ties with WHO mid-pandemic as Europe speeds reopening
China's Plan to Make Permanent Health Tracking on Smartphones Stirs Concern
Google smartphone tool helps users maintain social distance
Trump reportedly 'furious' that Germany's Angela Merkel turned down his G7 Summit invitation over coronavirus concerns
Virus lockdown forces Brits to become their own dentists
CDC Recommends Newborns Be Tested For Coronavirus Twice And Separated From Mothers With Confirmed Or Suspected COVID-19
Senators ask CDC for plan to fix coronavirus-related drop in vaccinations
Hydroxychloroquine prescriptions rose nearly 2,000 percent the week Trump 'supported' it: study
CDC suggests coronavirus started spreading in the U.S. in January
COVID-19 immunity lasts only six months, reinfection possible
Every Single Worker Has Covid at a U.S. Farm on Harvest Eve
Trump claims victory as Texas Supreme Court rules lack of coronavirus immunity doesn't qualify as disability requiring mail-in ballot
Spain to offer families minimum monthly income
North Carolina, GOP convention planners at an impasse over social distancing
North Carolina governor: Trump insisted on full convention with no face masks or social distancing
DOJ Files Statement of Interest In Case Against Gov. Whitmer, Calling Lockdowns 'Arbitrary and Irrational'
Supreme Court, in 5-4 Decision, Rejects Church's Challenge to Shutdown Order
Roberts joins court's liberals to deny California church's lockdown challenge
Supreme Court sides with California's religious gathering limit, rejects church's claim
CDC quietly revises coronavirus warnings on reopening religious sites, adds First Amendment note
Minn. mayor gives masks to crowding rioters after warning in-person worship would be 'public health disaster'
Minneapolis cop who knelt on handcuffed black man George Floyd charged with 3rd degree murder, manslaughter
A new video appears to show 3 Minneapolis police officers pinning George Floyd to the ground while he says, 'I can't breathe'
President Trump Calls Mpls. Protesters 'Thugs'; Doubles Down On 'When The Looting Starts, The Shooting Starts' Message
Twitter puts warning on Trump 'THUGS' tweet, says it violates standards, glorifies violence
Trump walks back his incendiary Minneapolis 'thugs' post
Flashback 2015: Obama stands by the term 'thugs,' White House says
Reading Native Taylor Swift Says President Trump Is 'Stoking The Fires Of White Supremacy' With Shooting Looters Tweet
Customs and Border Protection Is Flying a Predator Drone Over Minneapolis
Drone video shows devastation in Minneapolis in wake of violent protests
In the US, camera phones increasingly expose racism
George Floyd, fired officer overlapped security shifts at south Minneapolis club
'Lynching In Broad Daylight': Rev. Jesse Jackson To Speak In Minneapolis About George Floyd's Death
CNN crew released from police custody after they were arrested live on air in Minneapolis
Rioter: 'We're Gonna Start Coming to the Suburbs'
Rapper Killer Mike pleads with Atlanta demonstrators to "burn" systemic racism, not the city
Racially charged violence rages for third night in Minneapolis
Protests over George Floyd's death spread across the nation
White House briefly locked down as unrest spreads to Atlanta, DC, NYC after George Floyd death
Violent Rioters Breach Ohio Statehouse, Breaking Windows and Entering Building to Protest Death of George Floyd
Chicago Police Officers Ordered To No Longer Use Force To Disperse Large Gatherings
Chicago mayor tells Trump 'F-U' after tweet about Minneapolis looting
National Guard called into US cities as protests rage over George Floyd's death
7 shot during protests in Louisville, police say
Demonstrators clash with police during Atlanta protest against death of George Floyd
Atlanta mayor to vandalizing protesters: 'This is not a protest ... this is chaos'
CNN Center damaged, becomes target of Atlanta protest
Athletes Organize 'Take A Knee' March Over The Killing Of George Floyd
4 more women accuse Weinstein of assault; one says he raped her when she was 17
Disrupting death: Could we really live forever in digital form?
Biotech Startup Aims to Make Use of Humanity's Genetic Outliers
SpaceX loses another Starship prototype in massive explosion
The Sun Just Woke Up. 'M-Class' Solar Flare Ends 925-Day Solar Snooze
Swarm of earthquakes rattle area near Yellowstone National Park, USGS says
5.5 magnitude earthquake hits near Kokopo, Papua New Guinea
5.5 magnitude earthquake hits near Lajes das Flores, Portugal
5.4 magnitude earthquake hits near Lajes das Flores, Portugal
5.3 magnitude earthquake hits near Port-Vila, Vanuatu
5.1 magnitude earthquake hits near Toyoshina, Japan
5.0 magnitude earthquake hits near Port-Vila, Vanuatu
5.0 magnitude earthquake hits near Whitianga, New Zealand
Sabancaya volano in Peru erupts to 24,000ft
Klyuchevskoy volcano on Kamchatka, Russia erupts to 23,000ft
Popocateptl volcano in Mexico erupts to 20,000ft
Sangay volcano in Ecuador erupts to 20,000ft
Semeru volcano in Indonesia erupts to 14,000ft
Ebeko volcano in the Kuril Islands erupts to 14,000ft
Karymsky volcano on Kamchatka, Russia eurpts to 12,000ft
Sheveluch volcano on Kamchatka, Russia erupts to 12,000ft
Developing system could be earliest 3rd tropical storm on record
Heat wave scorches parts of U.S. and India; Siberia experiences record high temperatures
Siberian heatwave sparks 'zombie' wildfire fears
Iran faces worst locust plague in 50 years, recent attacks unprecedented
Tracking Bible Prophecy Headlines - 5/29/2020
Greenblatt to PA: If You Wish to Prevent Annexation Join the Talks Before July 1
Netanyahu: Israeli cabinet won't vote on Palestinian statehood
Netanyahu: The Palestinians have to concede, not Israel
Netanyahu: Palestinians in Israeli-annexed Jordan Valley won't get citizenship
Amid annexation plans, US warns its citizens against West Bank travel
Jordan warns Washington, London of 'unprecedented threat' of annexation
Leading Israeli rabbis: 'Sovereignty has become the new excuse for tearing apart the Holy Land'
Naftali Bennett: Trump peace plan map needs to change - 'The map is not good for Israel. It must be corrected.'
Turkey: The World Order Has Let Down the Palestinians
Despite cut in ties, PA officials said to meet with IDF for security talks
'Cyber winter is coming,' warns Israel cyber chief after attack on water systems
Report: Temple Mount compound to reopen as coronavirus restrictions eased
To Lure Back Tourists, Cyprus Says It Will Cover Costs If They Contract Coronavirus
Iran dismisses 'desperate' US move to end nuclear waivers
Iran's Revolutionary Guards warn US at ceremony for new navy vessels
US disrupts Iranian fuel deliveries to Venezuela, official says
Fourth Iranian tanker docks at Venezuelan port, U.S. slams 'distraction'
Islamic State Calls COVID-19 God's Punishment for Foes: Tape
Turkey, Pakistan, Malaysia and Qatar form troubling new alliance
Trump says 'it is time' for US troops to exit Afghanistan, undermining agreement with Taliban
What Is Russia Doing in Libya? Pentagon Warns of Escalation As Putin Sends Fighter Jets
Nuclear watchdog says any US test would be 'grave challenge to peace'
Chinese, North Korean individuals charged in scheme to illegally divert funds to Pyongyang nuclear program
A US destroyer challenged China's vast South China Sea claims as tensions rise in the strategic waterway
China passes landmark legislation to force national security laws in Hong Kong, effectively crushing the city's autonomy
China Working to Assume Control of U.N. Agencies - Trump admin vows to combat Chinese manipulation of global body
The US-China trade war has erased $1.7 trillion from US companies' market value, Fed report says
U.S. jobless claims exceed 40 million amid pandemic
UN chief warns world leaders of historic famine, new 'Great Depression'
The Coronavirus Is Creating A Mental Health Crisis In America's Workforce
WHO guidance: Healthy people should wear masks only when 'taking care of' coronavirus patients
Vaccine developer AstraZeneca may expose coronavirus vaccine participants to pathogen
Head of Pfizer pharmaceuticals says vaccine could be ready by October
Georgia kicks off chilling door-to-door COVID-19 blood collections
California's COVID Nursing Home Death Rate 'Cover Up' Is Imploding
Trump tweets condolences for 100,000 dead from coronavirus amid morning tweetstorm
Fauci: Not safe to distribute Communion, but sex with strangers 'your choice'
Zuckerberg says Facebook stronger than other tech companies on free speech
Trump signs order targeting social media after tweets flagged for misinformation
What's in Trump's executive order on social media?
Trump's draft executive order targeting social media companies sparks battle inside the White House
Jim Hanson: Trump's social media executive order is justified - protects free speech, combats censorship
Trump's social media executive order: Is the Tweeter-in-Chief trying to shut himself up?
As Minneapolis Burns, Ilhan Omar Tweets In Part: 'Our Anger Is Just. Our Anger Is Warranted.'
Disturbing Video: One Killed In Violent Protests Over Death Of George Floyd; Police: Investigating Reports Victim Was Looter, Shop Owner Shot Him
Buildings Trashed, Burned Down Across Minneapolis Overnight
Video: Protesters Smash Up Minneapolis Police Station, Squad Cars to Avenge George Floyd Death
Minneapolis Third Precinct police station set on fire after rioters break in
Minneapolis police chief says many people involved in rioting, looting not from city
Colin Kaepernick on George Floyd case: 'When civility leads to death, revolting is the only logical reaction'
Trump blasts Minneapolis mayor, vows military support if needed
Minnesota governor activates national guard to respond to violence over George Floyd protests
The Minneapolis police officer who knelt on George Floyd's neck had 18 previous complaints against him, police department says
Amy Klobuchar didn't prosecute officer at center of George Floyd's death after previous conduct complaints
NSA warns of ongoing Russian hacking campaign against U.S. systems
5.9 magnitude earthquake hits near Ohonua, Tonga
5.8 magnitude earthquake hits near Ohonua, Tonga
5.1 magnitude earthquake hits near Bagulin, Philippines
5.1 magnitude earthquake hits near Haveluloto, Tonga
5.0 magnitude earthquake hits near Ambunti, Papua New Guinea
5.0 magnitude earthquake hits near Edinburgh of the Seven Seas, Saint Helena
5.0 magnitude earthquake hits near Gizo, Solomon Islands
Sabancaya volcano in Peru erupts to 24,000ft
Klyuchevskoy volcano on Kamchatka, Russia erupts to 23,000ft
Popocateptl volcano in Mexico erupts to 21,000ft
Sangay volcano in Ecuador erupts to 19,000ft
Reventador volcano in Ecuador erupts to 16,000ft
Karymsky volcano on Kamchatka, Russia erupts to 15,000ft
Semeru volcano in Indonesia erupts to 14,000ft
Sheveluch volano on Kamchatka, Russia erupts to 12,000ft
Severe flooding hits Nicaragua, life-threatening flash floods expected across Central America into the next week
Floods kill 285 in Kenya, thousands displaced
As heat wave intensifies, mercury soars to 121 in India
Sizzling heat wave stifles western US, many record highs still in jeopardy
COVID-19 Could Complicate Natural-Disaster Emergency Response for Extreme Weather Events
Tracking Bible Prophecy Headlines - 5/28/2020
Hezbollah's Nasrallah warns of 'great war' on all fronts with Israel
Erekat: 'Next few weeks will determine whether future decades will see peace or bloodshed'
PA: Recognition of Palestine will thwart annexation
Settler leaders produce map they claim shows Trump plan for Palestinian state
Palestinian Leadership Argues Severing Ties With Israel Shouldn't Influence International Court
High Court justice: Government run by indicted prime minister a 'moral failure'
Trump administration ends waivers in Obama-era nuclear deal with Iran
Israeli MDs fly to enemy Sudan in failed bid to save diplomat behind secret ties
900 Taliban prisoners go free as Afghans hope Taliban will extend ceasefire
'All-out combat' feared as India, China engage in border standoff
Trump Is Offering to Mediate in the India-China Border Dispute. Here's What to Know About the Escalating Tensions
Pompeo says Hong Kong is no longer autonomous from China, jeopardizing billions of dollars in trade
Hong Kong crisis: at least 360 arrested as China protests grow
China Bulldozes, Shuts Down Churches amid Pandemic: 'The Government Has Gone Insane'
China Drafts Sovereign Immunity Bill to Fight Global Coronavirus Lawsuits
Russia and China spread coronavirus conspiracies about US in Middle East
Brazil's Bolsonaro could soon be toppled, analysts say, as coronavirus cases surge
Latin America becomes new epicenter of coronavirus pandemic, as corruption surges with mismanaged relief funds
EU plans a record-breaking $826 billion stimulus package to soothe Europe's economic pain from the coronavirus
France Bans Trump-touted Hydroxychloroquine to Treat COVID-19
Amid virus vaccine hopes, Moderna top execs said to have sold millions in stocks
Coronavirus stokes $200 billion stock market bubble in vaccines
Novavax aims to make 1 billion COVID-19 vaccine doses after buying plant
With big talk and hurled insults, the gloves come off in the race for the coronavirus vaccine
Moderna rally loses steam over COVID-19 vaccine worries
Moderna coronavirus vaccine tester fainted, had high fever during trial
Only half of Americans say they would get a COVID-19 vaccine, AP-NORC poll shows
Jesse Watters calls out Fauci, says NIAID director 'flip-flops more than a politician'
Dr. Anthony Fauci says a second wave of coronavirus is 'not inevitable'
Coronavirus experts send mixed messages on transmission, potential second wave
CDC Says Possibly 'Less Than Half' Of Positive Antibody Tests Are Correct
A third of Americans now show signs of clinical anxiety or depression, Census Bureau finds
California suggests no singing and shorter services in guidelines for reopening places of worship
California church going to Supreme Court on in-person restrictions
Virus apps expose tension between privacy and need for data
Facebook's 'fact checkers' are the real fake news after censoring Post story
Marco Rubio says FISA law must be fixed to prevent 'abuses' like FBI's Russia probe
Trump issues veto threat as House Dems forge ahead on FISA vote
Twitter's New Fact-Checking Stance Sets Difficult Precedent
Twitter-Trump clash intensifies political misinformation battle
Zuckerberg knocks Twitter for fact-checking Trump, says private companies shouldn't be 'the arbiter of truth'
Facebook's Mark Zuckerberg Says Platform Policing Should Be Limited To Avoiding "Imminent Harm"
President Trump Will Sign Executive Order on Social Media Censorship
Texas AG Ken Paxton: Trump is right and Twitter 'fact check' is wrong - mail-in ballot fraud is a real problem
CNBC's Andrew Ross Sorkin explodes on co-host Joe Kernen: '100,000 people died and all you did was try and help your friend the president'
Dow rallies more than 500 points for a second day, closes above 25,000 for first time since March
Salaries Get Chopped for Many Americans Who Manage to Keep Jobs
Fed finds new challenge for the economy: Workers who don't want to come back to their jobs
Trump administration considering 'back-to-work' bonuses as part of next stimulus
Tech billionaires are plotting sweeping, secret plans to boost Joe Biden
FBI: Zoom the newest way child sexual abuse being shared
Judge Who Advised Woman to 'Close Your Legs' to Avoid Sexual Assault Permanently Removed From the Bench
United Methodist Church sets new date for conference expected to debate homosexuality stance
Minneapolis police officers fired after death of black man. 'I can't breathe,' he said on video.
'It's Real Ugly': Protesters Clash With Minneapolis Police After George Floyd's Death
Minneapolis Police, Long Accused of Racism, Face Wrath of Wounded City
Mayor: Officer who put knee on man's neck should be charged
Trump says he's ordered DOJ, FBI to investigate George Floyd's death, calls it a 'very, very sad' situation
Christian leaders express outrage over George Floyd's death, call police actions 'evil'
Ex-NYPD commissioner Kerik calls George Floyd death 'atrocious': 'This was an abusive use of force'
Ice Cube: How Many Cops Have to Kill Black Americans 'Before We Strike Back?'
6.1 magnitude earthquake hits near Port-Vila, Vanuatu
5.4 magnitude earthquake hits the Mid-Indian Ridge
5.2 magnitude earthquake hits near Hirara, Japan
5.1 magnitude earthquake hits near Port-Vila, Vanuatu
5.0 magnitude earthquake hits near Port-Vila, Vanuatu
Klyuchevskoy volcano on Kamchatka, Russia erupts to 23,000ft
Sabancaya volcano in Peru erupts to 21,000ft
Popocateptl volcano in Mexico erupts to 20,000ft
Sangay volcano in Ecuador erupts to 19,000ft
Reventador volcano in Ecuador erupts to 15,000ft
Karymsky volcano on Kamchatka, Russia erupts to 15,000ft
Tropical Storm Bertha forms near South Carolina after dumping 14 inches of rain in Miami
Record heat possible across West as heat wave to bring days of scorching temperatures 'well over 100 degrees'
Tracking Bible Prophecy Headlines - 5/27/2020
Settler leader launches campaign to thwart 'poisoned' Trump peace plan
European leaders said to implore Netanyahu not to advance annexation
Army Chief Is Preparing IDF for Violence in West Bank Over July Annexation
Army liaison to Palestinians said to warn of 'terror wave' if West Bank annexed
Palestinian envoy: Biden isn't taking strong enough stance against annexation
Touring Gaza border amid lull, Gantz said to warn tensions will remain for years
UAE virus aid rejected by Palestinians still at Israel's airport; UN rethinking
Liberman: Netanyahu inciting 'civil war' to save himself
Israel rejects $1.5B Chinese water plant after Pompeo said it could affect working relationship with US
Hailing 'return to normal,' Israel rescinds virus closures on eateries, bars
Nearly half of Israelis taking economic hit over virus; 1 in 7 skipping meals
One in five Brits believe anti-Semitic virus conspiracies - survey
Anti-Semitism examined as a social virus in new PBS documentary
Israel said set to reject Chinese bids for role in 5G network infrastructure
U.S.-China Competition Demands Tough Decisions of Israel, and Netanyahu Has Little Choice
Ilhan Omar says Israel, Saudi Arabia both have too much influence on US policy
Hezbollah's Nasrallah rejects US pressure to beef up role of UN peacekeepers
Iran's president orders implementation of law banning all use of Israeli tech
Libya: US says Russia sent stealth fighters to aid mercenaries
Russia says U.S. leaving overflight treaty will hurt security
2 Russian fighter jets buzz US spy plane over Mediterranean
Hong Kong crisis: Trump warns China he will take action as protests swell
Wuhan Tested Nearly 7 Million People in 12 Days to Prevent Second Coronavirus Wave, Health Officials Say
YouTube investigating 'error' that deleted comments offensive to China's Communist Party
Philippine President Duterte says no school until there is a coronavirus vaccine
Hospitals overwhelmed as coronavirus cases explode in India
Europe is about to announce a new coronavirus stimulus package and it could move markets
Stocks rise on Wall Street, but US braces for 100,000 deaths
Dow soars above 25,000 for first time since early March on recovery hopes and vaccine news
He experienced a severe reaction to Moderna's Covid-19 vaccine candidate. He's still a believer
'I'm looking for the truth': States face criticism for COVID-19 data cover-ups
In a first, Twitter adds fact-check warnings to 'unsubstantiated' Trump tweets
House Republicans sue Pelosi in bid to stop proxy voting amid coronavirus concerns
Biden calls Trump a 'fool' for mocking masks during pandemic
'No Mask, No Service' Signs Pop Up As Businesses Begin To Slowly Reopen
Andrew Cuomo gave immunity to nursing home execs after big campaign donations
Lawmakers urge Pentagon to protect Christians in military from 'anti-religion activists'
'Like the Soviet-Styled KGB,' Armed Police Sent To Shut Down Black Baptist Church, Pastor Says
Chicago threatens to temporarily close churches that defy gathering restrictions
In blow to DOJ, Supreme Court won't block order to move prisoners over coronavirus concerns
Chicago experiences most violent Memorial Day weekend in five years
Four Minneapolis officers fired after death of black man choked during arrest
Gayle King Gets Emotional Over Racially Charged Incidents Involving Black Men
Many LGTBQ youth who die by suicide are bullied before their death, study finds
Lesbian couple become Costa Rica's first same-sex spouses
Italian cardinal calls for better spiritual guidance for gays, lesbians
'Vigorous' magnetic field oddity spotted over South Atlantic
5.6 magnitude earthquake hits near Port-Vila, Vanuatu
5.2 magnitude earthquake hits the Northern Mariana Islands
5.2 magnitude earthquake hits the Southern East Pacific Rise
5.1 magnitude earthquake hits near Katsuura, Japan
5.0 magnitude earthquake hits near Ierapetra, Greece
Sabancaya volcano in Peru erupts to 28,000ft
Karymsky volcano on Kamchatka, Russia erupts to 23,000ft
Popocateptl volcano in Mexico erupts to 19,000ft
Sangay volcano in Ecuador erupts to 19,000ft
Sakurjima volcano on Japan erupts to 14,000ft
Ebeko volcano in the Kuril Islands erupts to 10,000ft
Developing East Pacific tropical system to bring flood risk to Central America
Tropical disturbance brings 'significant' flooding to South Florida, SpaceX launch may be impacted
Southwest U.S. baking under scorching heat wave
Huge locust swarms hit India, East Africa amid coronavirus pandemic
Tracking Bible Prophecy Headlines - 5/26/2020
Netanyahu says July 1 deadline for West Bank annexation won't change
PA premier vows to prevent chaos in West Bank despite cutting security ties
Erdogan: We won't allow Palestinian lands to be offered to anyone else
Court said considering moving Netanyahu trial location due to chaos it causes
Argentina flying in Israeli rabbis to certify kosher meat despite travel ban
Israel urges Twitter to boot Iranian leader after his 'eliminate Israel' tweets
'A smack in the face for Trump': Iranians celebrate Venezuela fuel delivery
North Korea's Kim, In First Appearance In Weeks, Vows Nuclear "Deterrence"
Hong Kong's Leader Says Security Laws Will Not Affect City's Rights and Freedoms
Beijing Threatens Retaliation If US Pursues Sanctions Over Hong Kong Security Law
China says virus pushing US ties to brink of 'Cold War'
"Epidemic Prevention" Chinese Communist Party Style: Persecute Religious Minorities
SARS-CoV-2 is uniquely adapted to infect humans
Cuomo admits 'we all failed' at making coronavirus projections
The Pandemic Is Exposing the Limits of Science
WHO drops hydroxychloroquine trial and warns of 'second peak' in pandemic
Novavax starts Phase 1 coronavirus vaccine trial after $388M from Bill Gates-backed group
Israeli vaccine research centers reportedly among sites targeted by hackers
Mastercard joins blockchain digital identity alliance ID2020
Mike Pence on Social Media Censorship of Conservatives: 'We're Just Not Going to Tolerate It'
Memorial Day weekend draws throngs despite pandemic; Dr. Birx of White House coronavirus task force is 'very concerned' over crowd scenes
Memorial Day beach crowds lead to mixed messages from officials on coronavirus
The Media Wants America to Stay Closed Forever
Coronavirus Forces 100K NY Small Businesses To Close Permanently
For Economy, Worst of Coronavirus Shutdowns May Be Over
NYSE's Floor to Reopen With Masks, Coronavirus Waivers and Handshake Ban
Oil is on track for its best month ever after rebound, but traders say it's 'not out of the woods'
US shale industry braces for wave of bankruptcies
Philadelphia Pastor Warns Congregation Trump's Push for Churches to Reopen Is 'Political Pandering'
More People Are Taking Drugs for Anxiety and Insomnia, and Doctors Are Worried
Ilhan Omar Says She Believes Tara Reade, But Will Still Vote for Joe Biden Against Donald Trump
France's first transgender mayor vows to wake up village
5.4 magnitude earthquake hits near Merizo Village, Guam
5.2 magnitude earthquake hits near the Northern Mariana Islands
5.2 magnitude earthquake hits the Kuril Islands
5.1 magnitude earthquake hits near Kakching, India
5.0 magnitude earthquake hits near Foxton, New Zealand
Klyuchevskoy volcano on Kamchatka, Russia erupts to 40,000ft
Sabancaya volcano in Peru erupts to 25,000ft
Popocateptl volcano in Mexico erupts to 20,000ft
Fuego volcano in Guatemala erupts to 15,000ft
Semeru volcano in Indonesia erupts to 13,000ft
Sakurajima volcano on Japan erupts to 10,000ft
How drones can monitor explosive volcanoes
Tropical downpours spoiling Memorial Day in Florida could become next tropical system
Heat advisories issued as record-challenging warmth builds across Southwest
Tracking Bible Prophecy Headlines - 5/25/2020
Taking defendant's bench, Netanyahu becomes first Israeli PM to stand trial
As his trial begins, Netanyahu rails against 'attempted political coup'
Netanyahu says he won't accept plea bargain in his corruption trial
Gantz: Netanyahu entitled to presumption of innocence, will get a fair trial
Likud ministers at his side, Netanyahu asserts the entire right is on trial
Netanyahu trial divides Israelis, as rival rallies held in Jerusalem
Commentary: No matter the outcome of Netanyahu's trial, Israel loses
Commentary: Netanyahu Can't Sell the Idiocy of Annexation to U.S. Jews, So He Went to the Evangelicals
Jerusalem kindergarten teacher said to get virus, sending 60 kids to quarantine
Gas production at Israel's Leviathan halted over "operational event"
20 years on, Israel's Lebanon withdrawal inspires new Hezbollah recruits
Dozens killed as Pakistani airliner crashes in Karachi
Hong Kong police fire tear gas, water canon as pro-democracy supporters protest new China law
China will likely face U.S. sanctions over Hong Kong national security law, White House says
Wuhan lab had three live bat coronaviruses, but none match the new global contagion: Chinese state media
China tells U.S. to stop wasting time in coronavirus battle
Bolsonaro joins protesters as Brazil political scandal heats up amid pandemic
Sao Paulo digs mass graves as Brazil battles coronavirus
White House bars entry of non-US citizens traveling from Brazil, citing coronavirus concerns
COVID-19 is costing drug cartels millions of dollars
Oxford scientists working on a coronavirus vaccine say there is now only a 50% chance of success because the number of UK cases is falling too quickly
'Dangerous': Ontario doctor sounds alarm over Canada's coronavirus vaccine deal with China
Humans 'not meant to be alone': Many Americans haven't seen or touched another person in 3 months because of COVID-19
'We've done harm': Mass. doctor apologizes for visitor limits during pandemic
Michigan GOP-Led Legislature Files Appeal Over Whitmer Ruling, as Governor Extends State's Stay-at-Home Order
Self-serve salad bars and all-you-can-eat buffets face an uncertain future in the age of coronavirus
Germany tries to trace people who attended church service at which COVID-19 spread
Skittles will lose its rainbow colors to celebrate LGBTQ Pride month: reports
5.6 magnitude earthquake hits near Foxton, New Zealand
5.2 magnitude earthquake hits near Hachijo-jima, Japan
5.1 magnitude earthquake hits near Visokoi Island, South Georgia and the South Sandwich Islands
5.0 magnitude earthquake hits near Ile Hunter, New Caledonia
Earthquake of magnitude 5.1 strikes western Iran: USGS
Sabancaya volcano in Peru erupts to 24,000ft
Popocateptl volcano in Mexico erupts to 20,000ft
Karymsky volcano on Kamchatka, Russia erupts to 17,000ft
Semeru volcano in Indonesia eurpts to 14,000ft
Ebeko volcano in the Kuril Islands erupts to 12,000ft
Sakurajima volcano on Japan erupts to 11,000ft
'Once-in-a-decade' storm leaves 50,000 without power, triggers dust storms in Australia
Severe storms expected in Midwest, Southern California braces for record breaking heat
Tracking Bible Prophecy Headlines - 5/24/2020
Russia says willing to organize meeting between Netanyahu, Abbas
Czech FM, a staunch Israel ally, pans annexation, sparking internal row
Netanyahu to be Israel's first sitting PM on trial - case opens Sunday
Ex-police Chief: I Didn't Think Netanyahu Would Still Be Prime Minister When His Trial Began
Iran Supreme Leader: Liberating Palestine Is an Obligation
Iranian fuel starts arriving in Venezuelan waters despite U.S. warning
Russia, Turkey stress importance of resuming political process in Libya
Kim Jong Un wants to increase North Korea's 'nuclear war deterrence,' state media reports
Hong Kong braces for protests on heels of proposed national security laws
Twitter billionaire Jack Dorsey: Automation will even put tech jobs in jeopardy
Trump Considers Forming Panel to Review Complaints of Online Bias
Nearly half of Twitter accounts discussing coronavirus are likely bots, researchers say
Tech privacy firm warns coronavirus contact tracing Care19 app violates policy
Coronavirus: 6m Australians download tracing app as experts fear second wave in US summer
How Upbeat Vaccine News Fueled a Stock Surge, and an Uproar
RFID Chip May Be Tied to the New Coronavirus Vaccine
Potential 'Massive Wave' of Cancer from Avoiding Routine Medical Care
Racist incidents against Africans in China amid coronavirus crackdown spark outcry
Coronavirus Devastates Black New Orleans: 'This Is Bigger Than Katrina'
Beware of 'aggressive' rats on the hunt for food during coronavirus pandemic, CDC says
Mayor de Blasio Claims NY Businesses Are Doing Fine and Can Stay Closed For Months
'Incalculable loss': New York Times covers front page with 1,000 Covid-19 death notices
'A Year's Worth of Suicide Attempts in the Last Four Weeks': California Doctor Calls for End to Lockdown
More Than 40 People Diagnosed With Coronavirus After Attending Church Service in Germany
Evangelical pastors respond to Trump's call for churches to reopen
Pastor tears up cease-and-desist letter during sermon: 'God tells us how to worship him - nobody else gets to do that!'
Ex-elections judge in Philadelphia admits to taking bribes to tamper with elections
NYT reporter, in now-deleted tweet, claims there's 'a difference between being politically black and racially black'
Trump campaign launches 'You Ain't Black' website amid Biden controversy
Eid 2020: Weekend's 'Shawwal Moon' To End Ramadan, Set Up 'Solstice Ring Of Fire' Eclipse Of The Sun
'Absolutely amazing': space junk delivers light show across the sky in south-east Australia
5.9 magnitude earthquake hits the Southern Mid-Atlantic Ridge
5.6 magnitude earthquake hits the Mid-Indian Ridge
5.5 magnitude earthquake hits near Mapastepec, Mexico
5.3 magnitude earthquake hits near Gra Liyia, Greece
5.2 magnitude earthquake hits near Puente Alto, Chile
Sabancaya volcano in Peru erupts to 27,000ft
Sangay volcano in Ecuador erupts to 20,000ft
Popocateptl volcano in Mexico erupts to 19,000ft
Fuego volcano in Guatemala erupts to 16,000ft
Ebeko volcano in the Kuril Islands erupts to 15,000ft
Semeru volcano in Indonesia erupts to 13,000ft
Ex-Tropical Cyclone Mangga set to bring 'once-in-a-decade' storm to Western Australia
500,000 Families May Be Homeless Due To Devastation From Cyclone Amphan
'A pretty rare event.' Hail the size of softballs, larger falls near Wichita Falls
Bionic eye with better vision than humans coming in five years
Tracking Bible Prophecy Headlines - 5/23/2020
PM Netanyahu reiterates commitment to US peace plan
Russia to convene Mideast quartet for talks on West Bank annexation plans
Erekat denies PA is 'falling apart', says annexation will mean apartheid
Could his protests over annexation be Mahmoud Abbas's last whimper?
18 Democratic senators warn annexation will damage, erode US-Israel relations
Biden tells Jewish donors he'll 'reverse' Trump's policies that hurt peace
Iran lauds arms supply to Palestinians against 'tumor' Israel
Netanyahu to Khamenei: Those who threaten Israel place themselves in danger
Pompeo accuses Iran of 'echoing Hitler's calls for genocide'
Israel Celebrates Jerusalem Day, Marking 53 Years Since Reunification of Capital
Trump's Space Force could be a gamechanger for the Middle East - experts say wars in the Middle East will be won and lost in orbit
Amid Russia and China tensions, US mulls first nuclear test since 1992
China drops word 'peaceful' in latest push for Taiwan 'reunification'
China to Allow State-Security Agents to Police Hong Kong
A national security law is coming to Hong Kong. Here's how it has been used to crush dissent in China
US attempts to use outrage over China's Hong Kong law to rally support behind anti-Beijing efforts
'No Question About It' - Sen. Rick Scott Says U.S. in 'Cold War 2' with China
Moderna unveiled encouraging coronavirus vaccine results. Then top execs dumped nearly $30 million of stock
Doctor testing Moderna vaccine says it's 'simply mind-boggling' that injection may be ready in 2020
Defense secretary doubles down on aggressive timeline to have coronavirus vaccine ready by the end of the year
Coronavirus 'immunity passports' are a terrible idea that could backfire, experts warn
Fauci says extended stay-home orders could cause 'irreparable damage'
Coronavirus shutdowns pose 'exponentially growing health consequences,' doctors warn Trump
Memorial Day tempts Americans outdoors, raising virus fears
America Is Reopening for Summer, and Tensions Are High
Undercover agents enforcing state health rules at restaurants, bars
Drive-In Raves and Dancing Bans: Bars and Clubs Struggle With Social Distancing
Hertz Files for Bankruptcy After Rental-Car Demand Vanishes
Trump deems houses of worship 'essential' amid pandemic, but has no power to force reopening
Trump's urging stokes furor in debate over in-person worship during virus crisis
Ban on religious gatherings is unlawful, France's top court rules
Amityville horror: New Yorker fatally stabs dad during Zoom chat, as 20 watch
Zuckerberg 'confident' Facebook can stop interference in US election
A Vote-by-Mail Nightmare. Trump or Biden by a whisker, with a million ballots thrown out.
Facing firestorm, Biden recants black Trump voters 'ain't black' remark
Pixar's New Animated Short Follows A Gay Man's Journey To Acceptance
Mysterious flying object lighting up sky in central Victoria believed to be space junk
5.3 magnitude earthquake hits near Saumlaki, Indonesia
5.2 magnitude earthquake hits near Port Hardy, Canada
5.1 magnitude earthquake hits near Muara Siberut, Indonesia
5.0 magnitude earthquake hits near Nago, Japan
5.0 magnitude earthquake hits near San Luis, Philippines
Sabancaya volcano in Peru erupts to 23,000ft
Klyuchevskoy volcano on Kamchatka, Russia eurpts to 23,000ft
Nevados De Chillan volcano in Chile erupts to 18,000ft
Reventador volcano in Ecuador erupts to 15,000ft
Mt Etna in Italy erupts to 15,000ft
Ebeko volcano in the Kuril Islands erupts to 12,000ft
Rincon De La Vieja volcano on Costa Rica erupts to 10,000ft
Sakurajima volcano on Japan erupts to 10,000ft
It Hit 80 Degrees in the Arctic This Week
Tracking Bible Prophecy Headlines - 5/22/2020
Saudi Arabia condemns Israeli plans for annexation in West Bank
Jordan says it will review ties if Israel annexes West Bank
Joe Biden to Jewish donors: 'I do not support annexation,' will reverse Trump policies on Israel and the Palestinians
Senate Democrats: Annexation puts Israel's security, democracy at risk
Virus responses in Israel, US may permanently erode democracies, experts warn
Cutting security ties, Abbas shows he's serious - even if it risks everything
Senior Palestinian official says PA no longer sharing intelligence with CIA
PA refuses UAE aid sent via Israel, won't be 'tool for normalization'
The Arabs may have lost the war, but not the battle for control of the Temple Mount
Netanyahu: There will be no stoppage in construction in Jerusalem
Hundreds of Fires in Israel, Many Deliberately Set by Arabs
Netanyahu and Gantz meet as tensions bubble in new coalition
Court orders Netanyahu to appear at first trial hearing
20 years after Lebanon pullout, IDF faces a stronger Hezbollah - in Syria too
On Quds Day, Iran's leader says Zionism 'a virus that must be eliminated'
EU condemns Iran's 'totally unacceptable' threats against Israel
Iran picks cyber fight with Israel as both sides target critical infrastructure
Iranian hackers target dozens of Israeli websites
Pompeo ordered officials to find a way to justify Saudi arms sale being probed by fired watchdog
Pompeo announces US withdrawal from major Open Skies US-Russia treaty for nuke surveillance
China to impose sweeping national security law in Hong Kong, bypassing city's legislature
Hong Kong is 'anxious, angry and frightened,' ex-lawmaker says of China's proposed security law
Asian markets fall on U.S. friction with China, new Hong Kong worries
70% of Dubai companies expect to go out of business within six months due to coronavirus pandemic, survey says
Obama No Longer President, So Why Is He Meeting World Leaders?
FBI declares Texas Navy base shooting 'terrorism-related;' 2nd possible suspect at large
FTC fines Facebook $5B for privacy violations
Personal data used in COVID-19 unemployment claims exposed in data breach
Brexit Tension Flares, Increasing Risk of No Trade Deal
US stocks decline amid renewed US-China tensions, historic jobless claims
As America Reopens, Trial Lawyers Salivate at Endless Coronavirus Lawsuit Possibilities
Rand Paul: Fauci's Policies 'Emasculated The Medical Care System And Ruined The Economy'
'Cardiac Arrests up 800 Percent': 600+ Doctors Warn Lockdowns Doing Much More Damage Than COVID
A quarter of Americans are hesitant about a coronavirus vaccine
Poll: 36 percent of Americans less likely to take coronavirus vaccine if Trump says it's safe
'Science by press release': Sudden rise of vaccine developer Moderna rankles some in scientific establishment
Tens of thousands of coronavirus tests have been double-counted, officials admit
Scientists Warn CDC Testing Data Could Create Misleading Picture Of Pandemic
CDC estimates that 35% of coronavirus patients don't have symptoms
Cuomo brothers' jokey CNN interview ignoring nursing home controversy sparks outrage
Trump blasts Michigan AG for 'viciously threatening' Ford for letting him tour plant without mask
'The president is like a petulant child': Michigan attorney general says Trump no longer welcome in state after not wearing mask
Baltimore mayor to Trump: Don't visit our city during coronavirus stay-at-home order
Trump orders flags on federal buildings lowered for 3 days in memory of those killed by coronavirus
DOJ: There Is No Pandemic Exception to the U.S. Constitution
Trump says he won't close the country if second wave of coronavirus hits
Oregon's coronavirus restrictions ruled 'null and void' after governor failed to get approval from legislature
Illinois House Votes to Remove Representative Who Refused to Wear a Mask in Session
Minnesota Governor: Restaurants Can Have 50 People, Churches Just 10
'Bet You Stay Home Now Hypokrits': Church That Refused To Close During Lockdown Gets Burned Down, Investigated As Arson
Attorney: 1,200 California Pastors Agree To Reopen May 31 In Defiance Of Stay-At-Home Order
Trump says Christian faith 'treated very unfairly' during COVID-19 pandemic
Trump Says He Plans to Take a Strong Position on Churches Re-Opening
Dr. Alveda King: Claim that 'Jane Roe' was paid to join pro-life cause is false
Christian Organization Calls for Cancellation of PBS' LGBTQ Pride Month Miniseries, TV Broadcast
Scientists made a mouse embryo that's 4% human -- the highest level of human cells in an animal yet
SpaceX will make history with NASA astronaut launch next week. But will it draw crowds to Florida? NASA wants spectators to stay home amid the COVID-19 pandemic.
Satellites and spacecraft malfunction as Earth's magnetic field mysteriously weakens
ESA's SWARM investigates weakening of Earth's magnetic field, possible split up of South Atlantic Anomaly
6.2 magnitude earthquake strikes central Mediterranean Sea
6.1 magnitude earthquake hits near San Jose del Cabo, Mexico
5.3 magnitude earthquake hits near Tonopah, Nevada
5.2 magnitude earthquake hits near Kamina, Democratic Republic of the Congo
5.1 magnitude earthquake hits near Aitape, Papua New Guinea
5.1 magnitude earthquake hits near Ierapetra, Greece
5.1 magnitude earthquake hits near Lambasa, Fiji
Klyuchevskoy volcano on Kamchatka, Russia erupts to 23,000ft
Sabancaya volcano in Peru erupts to 23,000ft
Popocateptl volcano in Mexico erupts to 20,000ft
Reventador volcano in Ecuador erupts to 16,000ft
Nevados De Chillan volcano in Chile eurpts to 12,000ft
Ebeko volcano in the Kuril Islands erupts to 10,000ft
Sakurajima volcano on Kamchatka, Russia erupts to 10,000ft
More than 500 earthquakes rattle western Nevada after 6.5 hit less than a week ago
Hawaii just got a new 'largest volcano on Earth.' (Condolences to Mauna Loa.)
Cyclone Amphan kills more than 80 people as it tears through India and Bangladesh
Western Australia on alert for approaching Tropical Cyclone Mangga
Record-breaking rainfall hits Australia's east, with more to come
May 2020 is now Chicago's wettest on record in 150 years of official rainfall observations, U.S.
East Africa fears 'triple threat' from coronavirus, floods and locusts
Arctic heatwave is breaking records, and it's not even summer yet - temperatures reached 80F
Tracking Bible Prophecy Headlines - 5/21/2020
Russia said pushing 'mini-summit' to mend ties between US, Palestinians
Russia, UN and Vatican condemn unilateral Israeli annexation plan
EU Members at UN Security Council: Israeli Annexation Would Violate International Law
Pompeo hopes Israel-Palestinian security ties persist, despite Abbas declaration
Military investigating attempted shooting in West Bank as terror attack
Judea and Samaria archaeological sites pillaged during coronavirus pandemic
20 years after withdrawal, Israel, Hezbollah brace for war
Pompeo, Netanyahu accuse Iran supreme leader of endorsing Nazi 'Final Solution'
Khamenei explains 'final solution' poster: I want Israel destroyed, not all Jews
Iran Will Support Any Nation or Group 'Who Opposes and Fights' Israel, Khamenei Vows Ahead of Quds Day
After U.S. warning, Iran says its navy will still operate in Gulf
Saudi Prayers No Longer Disrupt Shopping in Time of Coronavirus
Alleged Drug Dealer Sentenced to Death by Hanging Via Zoom in Singapore
Facebook fined $9 million over Canadian privacy concerns
Quarantine and a monitoring bracelet for Hong Kong returnees
Mike Pompeo rips into Beijing with a litany of US grievances
China Threatens 'Countermeasures,' Says U.S. Will Bear Consequences After Pompeo Congratulates Taiwan President
Kamala Harris introduces Senate resolution saying phrase 'Wuhan virus' is 'anti-Asian'
Senate passes bill removing rogue Chinese firms from US stock exchanges
Forecasters fear economy might suffer through 'W-shaped' recovery
Cash, long a refuge in uncertain times, now under suspicion
World Bank Estimates 60 Million People May Fall Into Extreme Poverty Due To Coronavirus
Sweden in deep economic crisis despite soft lockdown, as per capita deaths rise
Russia's Economy Suffers Double Hit From Oil Slump and Coronavirus
Highly indebted 'zombie' companies control more than 2 million U.S. jobs
Small Alabama City Says It's Broke, Files for Bankruptcy
Millions of Americans Skip Credit-Card and Car Payments
Weekly mortgage applications point to a remarkable recovery in homebuying
GOP fronts 'pro-Trump' doctors to prescribe rapid reopening
More Than Stimulus Checks: How Covid-19 Relief Might Include Mandated Vaccines
Top HIV scientist says he wouldn't count on a vaccine for coronavirus soon
'We've been muzzled': CDC sources say White House putting politics ahead of science
'How Can I Be Sick?' Wisconsin Woman Who Took Hydroxychloroquine For 19 Years To Treat Lupus Still Got COVID-19
Coronavirus pandemic could be beaten with rolling 50-day on, 30-day off lockdown plan: study
Doctors raise alarm about health effects of continued coronavirus shutdown: 'Mass casualty incident'
Coronavirus 'does not spread easily' by touching surfaces or objects, CDC now says. But it still 'may be possible'.
When Schools Reopen, All Staff Should Wear Masks, New CDC Guidance Says
'Operation Haircut': Michigan Barbers Defy Lockdown, Offer Haircuts On Capitol Lawn
Progressive group used phone data to track protesters at anti-lockdown rallies
Singles now flaunting antibody test results in dating profiles
U.S. Chides U.N. for Calling Abortion 'Essential': America Will 'Protect the Unborn'
Pastor who laid hands on COVID-19 sufferers, claiming to heal them, has died from the virus
Chicago fines churches for holding services in violation of statewide lockdown order
Trump considers an in-person G7 meeting despite coronavirus pandemic
'A moonshot mission': Trump campaign eyes a return to megarallies
Trump threatens to withhold federal funding for these states considering vote-by-mail
Republicans issue subpoena in Biden probe - Democrats have called the investigation politically motivated
'It's sick': Biden blasts Trump Jr.'s pedophilia 'joke'
NASA says mountain-sized 'potentially hazardous' asteroid approaching Earth
5.7 magnitude earthquake hits near Methoni, Greece
5.3 magnitude earthquake hits near Lakatoro, Vanuatu
5.1 magnitude earthquake hits near Hihifo, Tonga
5.0 magnitude earthquake hits near Sarangani, Philippines
5.0 magnitude earthquake hits near Tonopah, Nevada
5.0 magnitude earthquake hits near Cafayate, Argentina
Sabancaya volcano in Peru erupts to 27,000ft
Klyuchevskoy volcano on Kamchatka, Russia erupts to 23,000ft
Popocateptl volcano in Mexico erupts to 20,000ft
Sangay volcano in Peru erupts to 20,000ft
Reventador volcano in Ecuador erupts to 16,000ft
Ebeko volcano in the Kuril Islands erupts to 13,000ft
Sakurajima volcano on Japan erupts to 13,000ft
Cyclone Amphan, strongest storm in over a decade, slams coast of India, Bangladesh as millions flee
Thousands evacuate as '500-year flood' destroys 2 dams in Michigan
'Do not hesitate': Michigan governor urges evacuations, warns Midland could be under 9 feet of water
Michigan: threat of toxic contamination looms after dam failures trigger flooding
Carbon emissions fall 17% worldwide under coronavirus lockdowns, study finds
Millions of Cicadas Are Set to Emerge After Developing for 17 Years Underground
Tracking Bible Prophecy Headlines - 5/20/2020
Biden: Annexation will choke off any hope for peace
Israel's envoy to US said pushing for swift annexation before American elections
France warns annexation in West Bank could hurt Israel's ties with EU
EU says it won't recognize unilateral Israeli annexation in West Bank
After EU's warnings against annexation, Israel slams 'megaphone diplomacy'
Mahmoud Abbas: We are no longer abiding by agreements with Israel, US
Many skeptical over Abbas voiding agreements with Israel, US
Israel behind cyberattack that caused 'total disarray' at Iran port
Cyberattack on Port: 'Iran crossed a red line - Israel had to respond'
Israel sees 'dramatic' increase in Iranians asking for help emigrating
Iran leader accuses UAE of 'treachery' after first direct flight to Israel
Israel, five countries mull formation of quarantine-free travel bloc
Chile virus cases soar as soldiers deploy following unrest
Brazil suffers record coronavirus deaths, Trump mulls travel ban
Experts warn Trump's threats to WHO could undercut global health
Trump threatens to permanently cut WHO funding if it doesn't reform in 30 days
Trudeau govt to work with China in testing new COVID-19 vaccine from aborted babies
Scientists in China believe new drug can stop pandemic 'without vaccine'
Leaked Pentagon memo warns of 'real possibility' of COVID-19 resurgence, vaccine not coming until summer 2021
'Power' to 'plunge a needle into your arm': Dershowitz says forced vaccinations are constitutional
Vaccine experts say Moderna didn't produce data critical to assessing Covid-19 vaccine
States accused of fudging or bungling COVID-19 testing data
Florida's scientist was fired for refusing to 'manipulate' COVID-19 data
Nancy Pelosi fears for 'morbidly obese' Trump after hydroxychloroquine admission
Trump Snaps On 'Waste Of Time' Pelosi Over Obesity Remark, Claims She Has 'Mental Problems'
Three In Four Americans Agree Universal Healthcare Is Needed During Coronavirus Pandemic
68% Of Unemployed Workers In The U.S. "Are Eligible For Payments That Are Greater Than Their Lost Earnings"
Over 4 million Americans are now skipping their mortgage payments
US home building collapses 30% in April amid pandemic
White House now predict swift economic recovery, despite warnings that major problems could persist
Why Coronavirus Increasingly Exacerbates the Red-Blue Divide
Trump tells governors feds 'will step in' if government disagrees with state reopening plans
CDC plans nationwide coronavirus antibody study, report says
COVID-19 data sharing with law enforcement sparks concern
Trump announces executive order aiming to make hundreds of deregulations amid coronavirus permanent
Two southern churches forced to reclose after leaders, congregants get coronavirus
Following a Brief Reopening, Georgia Church Suspends In-Person Services after Families Contract COVID-19
CDC tracks cluster of coronavirus cases in rural Arkansas to church, raising alarm on religious gatherings
Texas church cancels masses following death of a possibly Covid-19 positive priest
Planned Parenthood affiliates improperly applied for and received $80 million in coronavirus stimulus funds, feds say
White House officials say steps were taken to exclude Planned Parenthood from coronavirus PPP funds
'Jane Roe' in Roe v. Wade Supreme Court case says she was paid to support pro-life movement
Jane Roe's Deathbed Confession: Anti-Abortion Conversion 'All an Act' Paid for by the Christian Right
Unsealed docs show Planned Parenthood charged $25G for body parts, blood samples within months
UN takes heat for bizarre 'gender neutral' language code
Transgender People In Hungary Lose Right To Gender Recognition
Huge haul of meth, methyl fentanyl and heroin seized in Myanmar, in Asia's largest ever drug bust
NASA/SpaceX mission takes giant step forward ahead of historic launch
5.2 magnitude earthquake hits near Hotaka, Japan
5.1 magnitude earthquake hits near Namie, Japan
5.0 magnitude earthquake hits near Nuqui, Colombia
Sabancaya volcano in Peru erupts to 24,000ft
Klyuchevskoy volcano on Kamchatka, Russia erupts to 23,000ft
Sangay volcano in Ecuador erupts to 20,000ft
Popocateptl volcano in Mexico erupts to 20,000ft
Ebeko volcano in the Kuril Islands erupts to 16,000ft
Super Cyclone Amphan spurs evacuation of millions in India, Bangladesh ahead of 'disastrous' storm
Hurricane season hits early; emergency officials worry about American's 'disaster fatigue'
Chicago Poised to Shatter Record for Wettest May of All-Time
State of emergency declared, evacuations underway for 10,000 residents in Michigan following dam failure
World-Renowned Christian Advocate Ravi Zacharias Dies
Tracking Bible Prophecy Headlines - 5/19/2020
As Israel considers annexation, Biden calls to keep the two-state solution alive
Israeli envoy said trying to get US okay for swift annexation: 'Biden could win'
EU says it won't recognize unilateral Israeli annexation in West Bank
EU: We will not recognize any changes to '1967 borders'
Taking Defense Ministry, Gantz says will promote all aspects of Trump peace plan
New FM Ashkenazi endorses Trump peace plan as 'historic opportunity'
Israel Swears In Fragile New Government, as Friction Looms
IDF on high alert along northern border with Lebanon following recent fence crossings
Iran Seeks a Virtual Embassy for "Palestine"
U.S. Supreme Court heaps more damages on Sudan in embassy bombing cases
FBI Discovers al Qaeda Ties in Pensacola Shooter's iPhones
'The end of an era': oil price collapse may force Saudis to rein in arms spending
Over 100 Million in China's Northeast Face Renewed Lockdown
China used air travel to 'seed' virus in early stage, top WH official says
Protests erupt across Germany over coronavirus lockdown
Cellphone data shows how recent protests against coronavirus lockdowns may have spread the outbreak
Bill Gates, bogeyman of virus conspiracy theorists
2016: Gates Foundation bets big on Moderna's mRNA technology
Moderna's Israeli top medical officer: We've shown today that our vaccine works
Dow surges more than 900 points in best day since early April amid hope for coronavirus vaccine
Trump vaccine czar makes $3.4M windfall as firm reports progress on coronavirus shot and stock soars
Coronavirus: Scientist working on vaccine says government is creating 'false expectations'
We Can Prevent a Great Depression. It'll Take $10 Trillion.
Pelosi urges Senate to take up Heroes Act quickly: 'Time is very important'
Survey: 30% Of Americans Have Raided Retirement Savings During Coronavirus Lockdown
Coronavirus pandemic puts Social Security at risk of insolvency by 2030
Trump reveals he's taking hydroxychloroquine in effort to prevent coronavirus symptoms
Dr. Nesheiwat says Trump 'smart' to take hydroxychloroquine as 'prophylactic' after WH coronavirus cases
Researchers developing face mask that glows if coronavirus is detected, report says
Minnesota suing bar owner who plans to defy stay-at-home order and reopen early
Oregon governor's coronavirus restrictions on religious gatherings, other emergency orders 'null and void,' judge rules
Clergy, Scientists Grapple with thoughts of Worship without Congregational Singing
Get Ready to Stand in Line for a Long Time Once Lockdown Ends
French Children Confined to Dystopian 'Play Squares' as Schools Reopen
French Covid-19 Drones Grounded After Privacy Complaint
Texas prepares for a pandemic first: a jury trial by Zoom
GOP chair: 'We will not be holding a virtual convention'
Biden's new nickname for Trump: 'President Tweety'
Eric Trump says coronavirus is a ploy to stop his father's campaign rallies and will 'magically' disappear after election day
Senate Republicans take major steps toward full-scale probe of FBI misconduct in Trump-Russia investigation
Dems tell Supreme Court of 'ongoing' new impeachment inquiry in effort to obtain Mueller materials
Barr says he won't use 'criminal justice system as a political weapon' to investigate Obama
Barr Dismisses Trump's Claim That Russia Inquiry Was an Obama Plot
Trump 'surprised' Barr sees no criminal probe into Obama, Biden
Senate Republicans demand answers from Trump on IG firing
Inspector General's Firing Puts Pompeo's Use of Taxpayer Funds Under Scrutiny
Saudi arms sale was a second area of investigation for fired State Department watchdog
Pompeo says he wasn't aware State Department watchdog was investigating him
We May Be Entering a Deep Solar Minimum as the Sun Goes Unusually Quiet
5.8 magnitude earthquake hits near Ierapetra, Greece
5.5 magnitude earthquake hits near Ferndale, California
5.3 magnitude earthquake hits near Ierapetra, Greece
5.2 magnitude earthquake hits near Wenping, China
5.1 magnitude earthquake hits near Ierapetra, Greece
Sabancaya volcano in Peru erupts to 21,000ft
Klyuchevskoy volcano on Kamchatka, Russia erupts to 20,000ft
Popocateptl volcano in Mexico erupts to 20,000ft
Reventador volcano in Ecuador erupts to 16,000ft
Nevados De Chillan volcano in Chile erupts to 14,000ft
Semeru volcano in Indonesia eurpts to 14,000ft
Hurricanes, typhoons and cyclones are becoming stronger, according to a new NOAA study
Amphan transforming into super cyclone, first after deadly 1999 super cyclone in Bay of Bengal
India and Bangladesh are already suffering with coronavirus. Now a super cyclone is heading their way
Tropical cyclone Amphan (Bay of Bengal) could become one of the most intense Category 5 on record in the North Indian Ocean - major Indian city Kolkata in its direct path
Vongfong sends heavy tropical downpours across southern Japan
Tropical Storm Arthur stirs fear of hyperactive hurricane season
Most Dangerous Storm Season Since Katrina May Be Ahead
Tropical Storm Arthur flirts with landfall over NC Outer Banks
Tropical Storm Arthur brings high surf, strong winds and heavy rains to the North Carolina coast
Major flooding hits Chicago, city on pace to break the monthly May rainfall record, U.S.
The Arctic Is Unraveling as a Massive Heat Wave Grips the Region
Rare Lengthy Heat Wave in Israel Could Break Records
Extreme Heat Wave in Israel Spawns Explosion in Insect Population
Tracking Bible Prophecy Headlines - 5/18/2020
After 508-day crisis, Israel's new government finally sworn in by Knesset
Netanyahu at government inauguration: Time to apply sovereignty
World leaders congratulate Israel on new unity government
Lapid predicts 'crooked' new government will fall quickly
Ebullient Netanyahu laughs off the notion that new government will be his last
Pompeo warns ICC of 'consequences' for potential war crimes probe of Israel
Chinese ambassador to Israel is found dead in his home, Foreign Ministry says
Airstrike attributed to Israel said to kill 7 Iran-backed fighters in east Syria
Japan slips into recession, worst yet to come as pandemic wreaks havoc
WHO's exclusion of Taiwan from coronavirus assembly leads more nations to sound the alarm
U.K. 'COVID Dogs' to Cost $600,000 in Trial Research Aimed at Sniffing Out Coronavirus in Humans
Boris Johnson accepts 'frustration' over coronavirus lockdown rules after demonstrators denounce 'fake virus'
Boris Johnson: Coronavirus vaccine 'might not come to fruition'
European leaders are blunt: A vaccine won't come soon enough
Powell says a full economic recovery may not happen without a vaccine
Scientist says a coronavirus vaccine in just 12 months is 'fake news'
Italian MP: Bill Gates Must Be Charged By International Criminal Court With 'Crimes Against Humanity'
Tensions rise between the White House and CDC as Birx critiques virus tracking
LAPD wants to give rapid-result coronavirus tests to everyone it arrests
Chicago Mayor Vows to 'Take Action' Against Defiant Churches That Continue to Hold Services Despite Lockdown Orders
California visitor arrested for Hawaii quarantine violation at airport before catching a return flight
Detroit priest goes viral for blessing churchgoers with water gun
Nearly 200 possibly exposed to coronavirus at religious service that violated stay-at-home orders
Soros-Funded Group: Vote-By-Mail 'Must Become the Default Option'
'William Barr is not done': experts raise concerns about attorney general's legal reach
Democrats suggest Pompeo responsible for Trump's firing of State Dept. watchdog
5.4 magnitude earthquake hits South of the Fiji Islands
5.1 magnitude earthquake hits near Ishinomaki, Japan
5.0 magnitude earthquake hits near Neiafu, Tonga
Klyuchevskoy volcano on Kamchatka, Russia erupts to 22,000ft
Sabancaya volcano in Peru erupts to 21,000ft
Popocateptl volcano in Mexico erupts to 20,000ft
Sangay volcano in Ecuador erupts to 20,000ft
Ibu volcano in Indonesia eurpts to 14,000ft
Sakurajima volcano on Japan erupts to 11,000ft
Tropical storm warnings issued for N.C. as Arthur becomes 1st named storm of season
A 'Genderbread' Person? CA PTA Secretly Partners with Planned Parenthood to Teach 5th Graders Sex Ed
US Navy grants first waiver for transgender service member to serve under their preferred gender
Typhoon Vongfong leaves deadly trail in Philippines, extensive damage to towns
Tracking Bible Prophecy Headlines - 5/17/2020
Netanyahu holds talks with Likud rebels to shore up coalition before swearing-in
Iranian tankers head to Venezuela as US warships deploy to Caribbean
Afghan rivals' power-sharing deal would promote official accused of rape and torture
Commentary: 'US would lose Pacific war with China' - America would be defeated in a sea war with China and would struggle to stop an invasion of Taiwan
China goes after US over more than $1 billion owed to the UN
Alarm in Germany as 'corona demos' take off
YouTube censors epidemiologist Knut Wittkowski for opposing lockdown
Coronavirus-tracking project backed by Bill Gates is put on hold due to FDA concerns
Wave of 'vaccine nationalism' hinders global efforts to halt coronavirus
Trump's emergency powers worry some senators, legal experts
Legal challenges to stay-at-home orders gain momentum
Los Angeles Mayor: Masks Required Now to 'Get More Freedoms'
Hillary Clinton Denounces Michigan Lockdown Protests as 'Domestic Terrorism'
Alaska legislator compares pandemic safety measures at Capitol to Nazi treatment of Jews
New York Barber Who Contracted COVID-19 Criticizes Governor Cuomo: 'Is He Going to Feed My Family?'
People flock to NYC-area bars, beaches as 'quarantine fatigue' intensifies
Obama knocks 'folks in charge' while discussing COVID-19 in commencement speech
Panning virus response, Obama says leaders 'not even pretending to be in charge'
Fed sees Wall Street stress if virus takes 'unexpected' turn
Fed Warns of Significant Hit to Asset Prices If Crisis Grows
Europe's top three economies are now in recession. The real shock is still to come
Europe's broken tourism industry struggles to save the summer
Coronavirus: Baltic states open a pandemic 'travel bubble'
Televisits may be here to stay for doctors, patients
11 firefighters injured, multiple buildings set on fire after explosion in downtown L.A.
The Magnetic North Pole Is Rapidly Moving Because of Some Blobs
5.3 magnitude earthquake hits near Neiafu, Tonga
Semeru volcano in Indonesia erupts to 46,000ft
Ibu volcano in Indonesia erupts to 45,000ft
Sabancaya volcano in Peru erupts to 24,000ft
Klyuchevskoy volcano on Kamchatka, Russia erupts to 23,000ft
Popocateptl volcano in Mexico erupts to 21,000ft
Sakurajima volcano on Japan erupts to 11,000ft
Tropical Storm Arthur forms in Atlantic, continues path toward NC
Tracking Bible Prophecy Headlines - 5/16/2020
State Department: Annexation should be part of Israeli-Palestinian peace talks
EU to launch diplomatic push to get Israel to ditch West Bank annexation
King Abdullah II: Sovereignty plan will set Israel on collision course with Jordan, warns Jordanian king
Jordan's king warns of 'massive conflict' if Israel annexes land in West Bank
Palestinians burn Pompeo effigy to protest his visit to Israel, US peace plan
Officials said to warn PA's economic woes amid pandemic could fuel violence
3 Palestinians attempt attack on army post near Jerusalem, are hit by IDF fire
Pompeo warns ICC of 'consequences' for potential war crimes probe of Israel
Conservative movement allows livestreaming on Shabbat, holidays during pandemic
Tomb of Mordechai and Esther in Iran reportedly set ablaze
Syria: Explosion reported in the city of Aleppo
Qasem Soleimani's Right Hand Killed in Syria After Seeing Boss in a Dream
Power Struggle at Russian Newspaper Shows Kremlin's Widening Influence
West Africa facing food crisis as coronavirus spreads
France's Macron positioning himself as leader of the world
Germany plunges into recession as coronavirus hits - posts sharpest GDP contraction since global financial crisis
Lula fears 'genocide' in Brazil under Bolsonaro over the Coronavirus
Brazil and Mexico report record surge in coronavirus cases as Latin America reels
Big privacy and data security concerns as India forces coronavirus tracing app on millions
Chinese State Media Warn Country Will Interfere in U.S. Election
China admits to destroying coronavirus samples, insists it was for safety
Crowds at Wuhan clinics fear coronavirus testing could rekindle disease
China: Federalism, Lack of 'National Tracking' Mean U.S. Cannot Defeat Coronavirus
From asymptomatic to lethal: Coronavirus discrepancies puzzle scientists
Sorrento finds a coronavirus antibody that blocks viral infection 100% in preclinical lab experiments
Trump says U.S. working with other countries on coronavirus vaccine
Operation Warp Speed sets 'goal' of 300 million coronavirus vaccines by January 2021
Trump: Vaccine or no vaccine, 'we are back'
Trump to restore partial WHO funding after halt over pandemic handling
The Federal Reserve says parts of the financial system came under severe strain in March, sees further threats possible
Pandemic Bills Are So Big That Only Money-Printing Can Pay Them
House approves $3 trillion Covid aid bill and historic rules change to allow remote voting
House passes $3T coronavirus relief - the most expensive bill in history
Justin Haskins: $3T coronavirus relief bill passed by House Dems funds most radical programs in US history
TSA Preparing to Check Passenger Temperatures at Airports Amid Coronavirus Concerns
Mixed messages, frustration with lockdowns fuel some skepticism about pandemic
COVID-19 Contact Tracers or Cootie Cops? Tracing where people have been and who they've met can be effective for battling disease. But, oh boy, does it lend itself to abuse.
Battle over coronavirus rules and reopenings across US is increasingly partisan, and bitter
Michigan Gov. Whitmer Says Armed Anti-Lockdown Protesters Are Having a Political Rally for Trump
California Sheriff: I'm Not Enforcing Lockdown, We're Too Busy 'Re-Arresting' Criminals
Santa Ana PD: Robberies Increase By 50%, Suspects Using Face Covering Orders To Their Advantage
A salon owner who reopened despite Oregon's stay-at-home orders has been fined $14,000
JC Penney, century-old mainstay of US malls, declares bankruptcy amid pandemic
Due to rising prices at grocery stores, local families are struggling to put food on the table
As lockdown hurts, desperate Venezuelans turn to cow blood soup for protein
Coronavirus: Dutch singletons advised to seek 'sex buddy'
Dozens of surrogacy babies stranded by coronavirus lockdown in Ukraine, lawmaker says
New Zealand allows crowds to return to malls, restaurants, but not churches
Christian groups sue NC Gov. Cooper over restrictions on indoor worship services
Poll: US believers see message of change from God in virus
Mythical monster goes viral as Japan prays for end of pandemic
Hackers double ransom demand to $42M from Lady Gaga, Madonna's attorney, threaten Donald Trump
Justice Department, State Attorneys General Likely to Bring Antitrust Lawsuits Against Google
NASA Astronomy Picture of the Day highlights Comet Halley and Comet SWAN in pre-dawn sky
6.5 magnitude earthquake hits Nevada near Area 51; quake felt from Utah to California
Nevada highway damaged by largest area quake in 65 years
5.9 magnitude earthquake hits near Lakatoro, Vanuatu
5.8 magnitude earthquake hits near Hihifo, Tonga
5.3 magnitude earthquake hits near Ndoi Island, Fiji
5.2 magnitude earthquake hits near Hihifo, Tonga
5.1 magnitude earthquake hits near Tonopah, Nevada
5.1 magnitude earthquake hits near Raoul Island, New Zealand
Four earthquakes rattle Tennessee less than 10 hours apart, USGS reports
Sabancaya volcano in Peru erupts to 24,000ft
Sangay volcano in Ecuador erupts to 21,000ft
Popocateptl volcano in Mexico erupts to 20,000ft
Klyuchevskoy volcano on Kamchatka, Russia erups to 20,000ft
Fuego volcano in Guatemala erupts to 15,000ft
Reventador volcano in Ecuador erupts to 14,000ft
Semeru volcano in Indonesia erupts to 13,000ft
Ebeko volcano in the Kuril Islands erupts to 10,000ft
India, Bangladesh keeping a close eye on developing cyclonic storm in Bay of Bengal
Homes evacuated as forest fire burns near Beit Shemesh amid heatwave in Israel
Tracking Bible Prophecy Headlines - 5/15/2020
Coalition swearing-in pushed to Sunday as spurned Likud MKs turn on Netanyahu
Distrust, discord, delay: Israel's 35th Government is off to a bad (non-)start
Bennett: Netanyahu 'surrendered and erased sovereignty' from coalition platform
Netanyahu, Gantz will 'take a while' to decide on annexation - State Dept.
Is the State Attorney hiding a secret agreement with Jordan about the Temple Mount?
Palestinian Shot Dead After Suspected Car-ramming Attack in the West Bank
EU parliament passes resolution condemning hate speech in Palestinian textbooks
Lebanese environmental group helping Hezbollah's military wing - US think tank
Iraq's New Prime Minister Is Washington's Latest Test in the Middle East
Israel Defense Minister: I Will Never Allow Iran Reach Our Borders
U.S. Envoy Threatens to Trigger Return of UN Sanctions on Iran
Saudi Arabia's worst financial crisis in decades threatens prince's ambitions
US says Islamic State conducted attack on Kabul hospital
Meet Spot, the Robot Dog that Enforces Social Distancing in Singapore
Duterte's Bodyguard to Philippines: Please Stop Offering Rewards for Killing President
North Korea ousts spy chief, head of Kim Jong Un's security
U.N. gathering of world leaders unlikely to be 'business as usual'
US Navy warship transits Taiwan Strait as PLA starts live-fire drills
US increases military pressure on China as tensions rise over pandemic
Trump threatens China ties, says he's in no mood for talks with Xi
Trump Threatens to 'Cut Off the Whole Relationship' With China, Says U.S. Would Save $500 Billion
The US and China are on the brink of a new Cold War that could devastate the global economy
Virus whistleblower tells lawmakers US lacks vaccine plan
Trump Says Military Will Be Mobilized to Deliver Coronavirus Vaccine by End of Year
Trump names ex-pharmaceutical executive, general to lead vaccine push
The Worst Is Yet To Come: Contact-Tracing, Immunity-Cards, & Mass-Testing
Top health officials vanish from national TV interviews as White House refocuses messaging
Dow climbs 377 points as bank-stock rally outweighs historic unemployment filings
Sen. Bill Cassidy trashes Pelosi's new $3T spending proposal: It 'doesn't pass the laugh test'
Sean Hannity torches Pelosi and Democrats stimulus proposal: 'She's playing politics, exploiting a crisis'
Tom Homan on plan to give stimulus money to some illegal immigrants: Pelosi has 'lost her mind'
Pelosi calls $3T coronavirus relief bill Democrats' starting offer as White House issues veto threat
White House would likely support a new round of stimulus checks, sources say
Weekly jobless claims total 2.981 million, bringing coronavirus tally to 36.5 million
Nearly 40% of low-income workers lost their jobs in March
Wave of COVID-19 bankruptcies poses next threat to US economy
From opera to bread line: Italy's surge in the 'new poor'
'It's been devastating': Over half of Ontario tourism businesses shut down, and some may never reopen
Resentment Builds When COVID-19 Reopening Rules Apply To Some Businesses, But Not Others
Michigan Cancels Legislative Session to Avoid Armed Protesters
Florida Gov. DeSantis calls out other governors for 'draconian' lockdowns: 'You're not a dictator'
Qatar makes wearing masks outside mandatory with violators fined up to $50,000
Mom Arrested After Confrontation With NYPD Officers Over Face Mask
As people use COVID-19 as weapon, U.S. states mull criminal crackdowns
Hungarian PM Orban Uses Crisis Powers for Detentions Under 'Fake News' Law
With School Buildings Closed, Children's Mental Health Is Suffering
Joe Buck: If NFL games don't have spectators, Fox might add CGI fans, crowd noise to broadcasts
Face masks and gloves mark plastic comeback amid Covid-19, raising fears of pollution
Pope joins interreligious prayer, begging God to end pandemic
The Democratic Socialists of America have an estimated 10,000 new members - growth that organizers attribute, in part, to the coronavirus pandemic
Mitch McConnell is pushing the Senate to pass a measure that would let the FBI collect Americans' web-browsing history without a warrant
Facebook Removed 9.6M Posts For Hate Speech In Q1, Warns Of Coronavirus Impact On Content Moderation
Trump weighs in on unmasking: 'Greatest political crime in the history of our country'
'No more talk!': Trump presses Lindsey Graham to call Obama in for testimony on 'Obamagate'
William Barr may be subpoenaed to testify on handling of Flynn case
Scientists warn about risk of massive tsunami in Prince William Sound, potentially within the next year
5.7 magnitude earthquake hits Southeast of Easter Island
Sabancaya volcano in Peru erupts to 24,000ft
Popocateptl volcano in Mexico erupts to 21,000ft
Sangay volcano in Ecuador erupts to 21,000ft
Reventador volcano in Ecuador erupts to 20,000ft
Klyuchevskoy volcano on Kamchatka, Russia erupts to 20,000ft
Ebeko volcano in the Kuril Islands erupts to 10,000ft
Tens of thousands under lockdown evacuate as Typhoon Vongfong strikes Philippines
Arthur would be yet another early tropical storm: Does hurricane season officially start too late?
Evacuations Ordered as Florida Wildfires Rage, Shut Down Interstate 75
The sun has entered a 'lockdown' period, which could cause freezing weather, famine
Tracking Bible Prophecy Headlines - 5/14/2020
Visiting Israel, Pompeo calls for 'progress' on Trump peace plan, assails Iran
AIPAC: Don't let annexation weaken 'vital' US-Israel relationship
U.K. Lords Committee Calls to Limit Israel's Economic Access if Annexation Goes Ahead
Pompeo: New government has 'right and obligation' to decide if and how to annex
US Amb. David Friedman sits out Pompeo visit due to respiratory symptoms
In Jerusalem, Pompeo says Iran trying to 'foment terror' during pandemic
Netanyahu Tells President: I Succeeded in Forming Gov't, Swearing-in Expected Thursday
Israel to swear in new government, ending nearly 18 months of political deadlock
AG who indicted Netanyahu gets death threats, files police complaint
Israel Eyes Expanding Export of Surveillance Systems in Shadow of Coronavirus
Fearing Bankrupcy Wave, Israeli Government to Offer Debtor Relief
317 ultra-Orthodox men freed after breaking into holy site, defying virus rules
'Open Anti-Semitism': Ukrainian Police Official Requests List of Jews in Kolomyya
Satellite images appear to show Iran building new weapons storehouse in Syria
Hezbollah's Nasrallah: Israel's Actions in Syria Not Reason for Withdrawing Forces
US: Security Council must enforce Hezbollah disarmament, strengthen UNIFIL
New report traces how European money makes its way to terrorists
Colombia Militarizes Brazil Border Amid Jump in Virus Cases
'Total' Lockdown For Chile Capital After Virus Spike
Green or red light: China virus app is ticket to everywhere
China has arrested hundreds for speaking out about coronavirus, reports show
US officially warns China is launching cyberattacks to steal coronavirus research
The US and China are on the brink of a new Cold War that could devastate the global economy
Oil prices tumble even as stockpiles shrink for first time in 16 weeks
Wall Street Heavyweights Are Sounding Alarm About Stock Prices
Stocks slide as Fed's Powell warns of possible 'prolonged recession'
Investors should prepare for a U.S. 'economic depression,' warns Kyle Bass, but China's fate could be even worse
Dow drops 517 points after Fed's Powell warns of permanent economic damage without more stimulus
Mortgage delinquencies caused by the coronavirus will exceed Great Recession levels, according to this forecast
Hollywood Giants Plan More Cost-Cutting, Brace for Pandemic Recession
Coronavirus drains Vatican coffers as income falls, deficits loom
Democrats Sneak Anti-Voter ID Rule Into New Stimulus Bill
White House names heads of 'warp speed' coronavirus vaccine effort
To take on the coronavirus, US vaccine makers consider an unprecedented strategy: working together
DOD Awards $138 Million Contract, Enabling Prefilled Syringes for Future COVID-19 Vaccine
Rick Bright will warn Congress of 'darkest winter in modern history' without ramped up coronavirus response
Coronavirus 'may never go away,' could become endemic like HIV, WHO official warns
Los Angeles Mayor Eric Garcetti On Coronavirus: "We'll Never Be Completely Open Until We Have A Cure"
CNN Runs Coronavirus Vaccine Headline Opposite of Actual Poll Result; Somewhat Clarifies
Fear, Isolation, Depression: The Mental Health Fallout of a Worldwide Pandemic
More Americans turning to drugs and alcohol as coronavirus stress rises, survey shows
Nearly 27 million Americans may have lost job-based health insurance, study shows
Trump says Fauci's warnings about reopening amid coronavirus crisis are not 'acceptable'
Trump 'totally' disagrees with Fauci on school reopenings
Tucker: Has American put too much faith in Dr. Anthony Fauci?
Tucker warns against deifying Fauci over virus response: 'He is not the one person that should be in charge'
Ben Shapiro pushes back on criticism of Fauci: Don't blame him for lawmakers 'abdicating their duty'
Greta Thunberg added to CNN's expert coronavirus panel, Twitter erupts
France Threatens Big Fines for Social Media With Hate-Speech Law
Free Speech Is COVID's Latest Casualty: Doctors Silenced, Protests Censored, Americans Treated Like 'Children'
Your Boss Is Watching You: Work-From-Home Boom Leads To More Surveillance
The Senate just voted to let the government keep surveilling your online life without a warrant
'Calls to violence': Michigan Gov. Whitmer says armed protests could lengthen stay-at-home order
Wisconsin Supreme Court strikes down governor's coronavirus stay-at-home order
Franklin Graham praises Elon Musk for reopening Tesla factory in defiance of Calif. bureaucrats
3,000 Calif. churches vow to reopen on Pentecost Sunday, regardless of gov. orders
Federal judge mulls contempt charge against Michael Flynn
GOP senators release list of Obama officials in latest effort to undermine Russia probe
List of officials who sought to 'unmask' Flynn released: Biden, Comey, Obama chief of staff among them
Congressman Calls Out Obama for Attempt To 'Perform a Coup' Against Trump
Collusion: 'Obamagate' Isn't A Conspiracy Theory, It's The Biggest Political Scandal Of Our Time - And the media know it.
Trump accuses Biden of being a 'big unmasker' after Flynn revelations
Rand Paul rips Biden over Flynn unmasking, says it 'should be a deal-killer' for ex-VP's White House bid
Transgender woman at center of blockbuster LGBTQ Supreme Court case dies
Chunks of China's Powerful Rocket Fall Back to Earth, Narrowly Missing NYC
This NASA Mission May Cause an Artificial Meteor Shower
5.2 magnitude earthquake hits near Havelu, Tonga
5.0 magnitude earthquake hits near Lata, Solomon Islands
Earthquake swarm under Lo'ihi volcano, Hawaii
Sabancaya volcano in Peru erupts to 27,000ft
Klyuchevskoy volcano on Kamchatka, Russia erupts to 20,000ft
Popocateptl volcano in Mexico erupts to 19,000ft
Reventador volacano in Ecuador erupts to 15,000ft
Nevados De Chillan volcano in Chile erupts to 12,000ft
Typhoon Vongfong rapidly intensifies as it nears the Philippines
Hurricane season may get early start near southeast US
Tracking Bible Prophecy Headlines - 5/13/2020
Gantz resigns from the position of Knesset speaker to facilitate the formation of a new government by Thursday
Commentary: Why the Israeli right need not fear Trump's peace plan - Support the extension of sovereignty and let the Palestinians fail, as they always do
Ahead of visit, Pompeo says sovereignty is 'in the end, an Israeli decision'
Ahead of Pompeo trip, US official says annexation can wait until after July 1
EU ministers expected to weigh punitive response to West Bank annexation
No agreement in EU on condemning settlement annexation, Borrell says
Fresh clashes reported as troops raid West Bank town where soldier was killed
Israeli researchers develop simulator for coronavirus exit strategy
German Jews urge government to help stop anti-Semitic virus conspiracy theories
Watchdog reports record number of anti-Semitic incidents in U.S. last year
Couple arrested for hate crime in Brooklyn, allegedly blaming spread of COVID-19 on Jews: Police
Emerging from lockdown, French Jews take stock of their 'enormous losses'
Israel said planning travel 'bubble' with countries beating back virus
Slammed by COVID-19, ultra-Orthodox Jews try to understand what God hath wrought
Coronavirus: Lebanon imposes 'total' shutdown as cases increase
Virus-hit Iran to reopen mosques for holy nights
Backing Iran, Russia nixes UN arms embargo extension, slams US 'snapback' plans
Putin's spokesman hospitalized with coronavirus
Turkey Says UAE Spreading Chaos in Middle East
Pompeo condemns 'horrific terrorist attacks' in Afghanistan, calls hospital raid that killed 13 'act of sheer evil'
Poll shows more Brazilians turning against Bolsonaro
Talk of military takeover in Brazil grows
Mexico's president orders military on streets to curb rising violence
As Italians Wait for Cash, Banks and Government Blame Each Other
Wuhan draws up plans to test all 11 million residents for coronavirus after fresh outbreak: reports
Graham introduces bill to sanction China if it refuses to cooperate on coronavirus investigation
Where Did Politicians Get the Authority to Violate the Constitutional Rights of American Citizens?
Facebook Puts Soros, Muslim Brotherhood, Activists in Charge of Censorship
H.R. 6666 a devil of a COVID-19 government surveillance plot
Facebook upgrades its AI to better tackle COVID-19 misinformation and hate speech
'Important thing to do': Trump considering mandating coronavirus testing in all nursing homes
From botox clinics to wellness spas, antibody tests become the rage. Are they the real thing?
White House warns 80,000 cases of cancer could go undiagnosed during coronavirus lockdown
Managing backlog from COVID-19 could be next health care crisis
Bernie Sanders Grills Health Administration Officials Over Availability of Free COVID-19 Vaccines
At Senate Hearing, Government Experts Paint Bleak Picture of the Pandemic
You'll Still Be Homeschooling Your Kids This Fall, Dr. Fauci Says
Fauci says vaccine 'likely,' but not in time for school: 5 takeaways from the Senate coronavirus hearing
Fauci tells Congress: 'There's no guarantee that the vaccine is actually going to be effective'
Fauci warns there's a risk rushing a coronavirus vaccine. Here's why
America's top coronavirus doctor warns vaccines could make Covid-19 worse
March 26, 2020: Fauci Speaks About Vaccine Induced Disease Enhancement
Fauci warns opening too soon could have serious consequences
'I don't think you're the end-all': Rand Paul casts doubt on Fauci's coronavirus predictions
Dow dives 457 points as Fauci cautions against reopening the economy too early
US grocery costs jump the most in 46 years, led by rising prices for meat and eggs
Universal basic income and the end of the republic
Boeing CEO predicts a major US airline will 'most likely' go out of business because of coronavirus
Limbaugh: Next Four Months Will Be War Like You've Never Seen, Dems Will Try To Keep Economy Shut Down
Texas AG Ken Paxton calls local coronavirus orders 'unlawful,' 'Orwellian'
Michigan Gov. Whitmer cries 'power grab' after state GOP challenges her emergency powers
Michigan Judge Allows Barbershop to Open Despite Lockdown As Sheriffs Refuse to Enforce Governor Whitmer's Orders
Armed militia helped a Michigan barbershop open, a coronavirus defiance that puts Republican lawmakers in a bind
California State University, nation's largest four-year system, to teach remotely in fall
Illinois churches defy Gov. Pritzker's 'absurd' restrictions on in-person services
'Pope Francis' Wants 'Believers of All the Religions to Unite Together Spiritually on May 14' to End Coronavirus
1 Out Of 3 Gay Men Feel Unsafe At Home Amid Coronavirus, Survey Finds
'The Price Is Right' Gives Drag Queen a Platform for PrimeTime Planned Parenthood Abortion Fundraiser
People are catching hepatitis from rats in Hong Kong. But scientists don't know how.
Biden plans to stay home, testing limits of virtual campaign
Judge Puts Up Potential Roadblock to Dropping Charge Against Flynn
Judge in Michael Flynn case delaying decision on DOJ request to abandon prosecution
Flynn judge to allow 'amicus' submissions, delaying immediate resolution and drawing planned ethics complaint
Frank Figliuzzi: Trump's 'Obamagate' comments and Barr's Flynn meddling suggest troubling new pivot
Supreme Court debate over Trump's tax returns, business records points to a mixed outcome
Supreme Court appears likely to reject Trump immunity claim
U.S. Supreme Court wary of presidential 'harassment' in Trump finances fight
FBI mistakenly reveals Saudi diplomat suspected of aiding 9/11 terrorists
6.6 magnitude earthquake hits near Lata, Solomon Islands
5.2 magnitude earthquake hits near Iwanai, Japan
5.0 magnitude earthquake hits near Paramonga, Peru
Sabancaya volcano in Peru erupts to 24,000ft
Sangay volcano in Ecuador erupts to 21,000ft
Popocateptl volcano in Mexico erupts to 19,000ft
Fuego volcano in Guatemala erupts to 15,000ft
Reventador volcano in Ecuador erupts to 15,000ft
Ebeko volcano in the Kuril Islands erupts to 13,000ft
Semeru volcano in Indonesia erupts to 13,000ft
Nevados De Chillan volcano in Chile erupts to 12,000ft
Flooding rain looms as Tropical Storm Ambo crawls near the Philippines
First tropical storm of hurricane season may develop near Florida, Bahamas by this weekend
Tracking Bible Prophecy Headlines - 5/12/2020
Abbas: 'If Israel annexes a single centimeter, all agreements with Israel, US canceled'
France pushing for tough EU response to any West Bank annexation
Government swearing-in pushed off to Thursday against backdrop of Pompeo visit
Palestinian Banks Targeted With Violence After Closing Accounts of Terrorists
Report: Palestinians exploiting corona to destroy Hasmonean-era fortress
Fighting Between Syrian Forces and Al-Qaida-linked Group Leaves Dozens Dead
Hundreds gather in Baghdad in new round of anti-gov't protests
Cyber attack targets Iranian port near Strait of Hormuz
Iran navy 'friendly fire' incident kills 19 sailors in Gulf of Oman
Iran Says It's Ready for Unconditional Prisoner Swap With U.S. Amid Coronavirus Fears
U.S. Says Russia Is Working With Syria's Assad to Move Militia to Libya
Saudi Arabia scrambles to boost oil prices and revive the market it helped crash
George Soros: Coronavirus endangers our civilisation
Pope Francis joins Muslim leaders in calling for world day of prayer to end the coronavirus
China ensures 'stability' by demolishing churches, removing crosses
Massive piece of Chinese space junk slams uncontrolled into Earth's atmosphere
As U.S. meat workers fall sick and supplies dwindle, exports to China soar
China under pressure to write off loans as countries struggle to repay debt during coronavirus crisis
New COVID-19 infections in China, South Korea raise alarm over second wave
Bipartisan lawmakers push to have Taiwan included in World Health Agency meeting, China pushes back
State AGs ask Congress to hold hearings investigating China's 'deceit' in coronavirus response
Dr. Anthony Fauci to testify remotely before Senate committee about coronavirus response
Coronavirus: Top scientist who battled COVID-19 says we will never live normally without vaccine
Nations racing to reopen warned against 'driving blind' without contact tracing
Billionaire Behind TikTok Commits $10 Million To A Bill Gates-Backed Accelerator For COVID-19 Therapeutics Treatments
'No vulnerability': Trump denies White House is panicked over internal coronavirus outbreak
Boris Johnson's 'go to work' advice sparks widespread confusion, mockery
Trump, an eye on re-election, accuses Democrats of reopening U.S. states too slowly
Colorado restaurant illegally reopens with no social distancing and hundreds of customers
Restaurant In Castle Rock Determined To Be Open For Dine-In, To 'Make Our Stand'
Florida city closes beaches a week after reopening due to visitors defying coronavirus social distancing
'Deeply Disturbing:' LA County Jail Inmates Intentionally Trying To Contract Coronavirus
Nursing Homes' Unclear Death Toll Has States Testing Corpses
More Women Die by Suicide as the Coronavirus Crisis Ushers in Rise in Domestic Violence
Coronavirus: Sex workers meet clients despite lockdown
Bartering is back: When life gives you lemons, trade them for a neighbor's hand sanitizer
Factories Close for Good as Coronavirus Cuts Demand
Doctor flying with United Airlines shares photo of packed flight, says passengers were 'scared,' 'shocked'
Major Latin American airline files for bankruptcy as coronavirus pandemic grounds flights
Hidden defaults set to soar as recession squeezes companies
Pelosi reportedly drafting $750B bill to aid state, local governments
Coronavirus crisis could see wealth taxes implemented around the world, economist claims
A 2nd wave of US virus cases will plunge the economy into a depression, Moody's economist warns
Trump Admin. Will 'Protect' Churches' Religious Freedom During Pandemic, Pence Says
Obamagate: President Trump Goes After Obama
Trump charges Obama with 'biggest political crime in American history'
Durham moving 'full-throttle' on Russia probe review, top federal prosecutors involved: sources
Attorney General Barr's intervention for Trump allies Michael Flynn and Roger Stone was 'egregious,' says prosecutor who quit DOJ
NBC admits Chuck Todd's 'Meet the Press' deceptively edited Barr remarks on Flynn
Nearly 2,000 ex-Justice Department employees sign letter criticizing Barr for moving to drop Flynn charges
2 earthquakes shake Israel's north within hour
Sabancaya volcano in PEru erupts to 25,000ft
Sangay volcano in Ecuador erupts to 22,000ft
Klyuchevskoy volcano on Kamchatka, Russia erupts to 20,000ft
Popocateptl volcano in Mexico erupts to 19,000ft
Reventador volcano in Ecuador erupts to 15,000ft
Alaska sees 80-degree heat while East blasted with record cold and snow: Here's why
Heavy thunderstorms and floods hamper lockdown easing in southwest France
Ominous trend in American West could signal a looming "megadrought"
First CRISPR gene editing done inside human body, scientists say
Tracking Bible Prophecy Headlines - 5/11/2020
Close to half of Israelis back annexation, less than a third think it'll happen
EU said to debate punitive measures over Israeli annexation plans
Hamas MP calls for murder of Jews, says Israeli annexation violates Allah's will
Two ultra-Orthodox bastions account for 37% of Israel's virus deaths
Three Gulf states reach out to Israel for help battling COVID-19 pandemic
Israeli Cybersecurity Researchers Spot Iranian Attack on US Firm Working on COVID-19 Treatment
Iranian warship said hit by friendly fire, up to 40 reportedly killed
Iran Says United States Yet to Respond About Prisoner Swap
The Car Is Staging a Comeback, Spurring Oil's Recovery
Hundreds gather in Hong Kong malls as anti-gov't rallies reemerge
China refutes 24 'lies' by U.S. politicians over coronavirus
Trump coronavirus vaccine goal 'amazingly ambitious', Senate Republican says
Anti-viral drug cocktail shows success clearing COVID-19 in 'seven days'
Gov. Cuomo admits he was wrong to order nursing homes to accept coronavirus patients
A 'much more severe' selloff looms in the stock market, strategist warns
Fed's Kashkari throws cold water on White House optimism about a 'snapback' economic recovery
Ohio governor: The economy won't open 'unless people have confidence'
US is risking a second coronavirus wave and a depression, economist Mark Zandi warns
Company Layoffs Mount as Recovery Appears Elusive
A distinct possibility: 'Temporary' layoffs may be permanent
Airlines say massive job cuts are inevitable after bailout money dries up
$70k for Zoom classes? Virus crisis leaves US students miffed
A virtual graduation at Oklahoma City University was hacked with racist attacks
Fight Over Virus's Death Toll Opens Grim New Front in Election Battle
NBC admits Chuck Todd's 'Meet the Press' deceptively edited Barr remarks on Flynn
Trump's Tax Returns Put Supreme Court Back in Political Storm
Sonic boom reported as daylight fireball explodes over Washington state, U.S.
5.8 magnitude earthquake hits near Oarai, Japan
5.6 magnitude earthquake hits near Saumlaki, Indonesia
5.5 magnitude earthquake hits near San Pedro de Atacama, Chile
4.5 magnitude quake rattles eastern San Diego County
Sabancaya volcano in Peru erupts to 25,000ft
Kyuchevskoy volcano on Kamchatka, Russia erupts to 23,000ft
Sangay volcano in Ecuador erupts to 22,000ft
Karymsky volcano on Kamchatka, Russia erupts to 18,000ft
Ebeko volcano in the Kuril Islands erupts to 10,000ft
Tropical Depression Ambo to turn toward the Philippines this week
Panic over 'murder hornets' leading some people to kill essential bee population, experts warn
Tracking Bible Prophecy Headlines - 5/10/2020
Masks, virus tests, closed meetings: How Pompeo will visit Israel amid pandemic
Palestinians take battle against annexation to UN Security Council
PLO says cessation of payments to convicted terrorists is 'declaration of war' by Israel
Cabinet Sources: Iranian Attack on Israeli Civilian Water Infrastructure 'Crosses Red Line'
Egypt's Sissi Expands Emergency Powers, Citing Coronavirus Outbreak
'Europe needs a break': EU plots to restart travel and tourism despite COVID
Argentina Teeters on Default, Again, as Pandemic Guts Economy
Why Is the Stock Market Rallying When the Economy Is So Bad?
Whistle-Blower Exposes Infighting and Animus in Trump's Coronavirus Response
Eleven coronavirus cases in the Secret Service, 60 members in self-quarantine: Report
Head of FDA quarantines after contact with Pence aide who tested positive for coronavirus
Dr. Anthony Fauci to go into "modified quarantine" after "low risk" exposure to White House staffer who tested positive
Mystery Inflammatory Syndrome In Kids And Teens Likely Linked To COVID-19
Top U.S. General: Proposed COVID-19 Recruiting Ban 'Has Not Been Approved'
Trump claims virus will 'go away without a vaccine'
After Treating Barely Any Patients for a Massive $7.5 Million Each, 16 Emergency COVID Hospitals Are Standing Down
'Sacrificed in the name of COVID patients': Tens of thousands affected by surgery cancellations
Trump says US will start buying dairy, meat and produce from farmers amid supply chain disruptions
'Harry Potter' actress admits she wanted virus to kill UK's Johnson
New York Police Department Expects Post-Pandemic Crime Surge
A Projected 75,000 'Deaths Of Despair' Could Result From Coronavirus Pandemic Impact
More than 12,000 Catholic churches in the U.S. applied for PPP loans - and 9,000 got them
The right to worship: Church and state clash over religious services in the coronavirus era
Short-Term and Long-Term Effects of COVID-19 on the Church in America
Federal Judge: If You Can Social Distance at Kroger, You Can Social Distance at Church
Illinois Governor: No Religious Services for More than 50 Until Vaccine or Treatment 'Widely Available'
Air Force officer faces backlash for leading worship services from apartment balcony
Storm builds around Barr over dropping of Flynn case
New White House Press Sec Issues Dire Warning to Americans About the FBI
Obama says coronavirus response has been a 'chaotic disaster,' blames 'selfish' mindset
Obama says in private call that 'rule of law is at risk' in Michael Flynn case
5.3 magnitude earthquake hits near Aksu, China
5.3 magnitude earthquake hits near San Diego, Philippines
5.1 magnitude earthquake hits near Saumlaki, Indonesia
Sabancaya volcano in Peru erupts to 27,000ft
Klyuchevskoy volcano on Kamchatka, Russia erupts to 23,000ft
Popocateptl volcano in Mexico erupts to 21,000ft
Sangay volcano in Ecuador erupts to 21,000ft
Reventador volcano in Ecuador erupts to 16,000ft
"Snow in Central Park! In May!": Rare snowfall ties 1977 record, National Weather Service says
South Florida prepares for unique hurricane season
Tracking Bible Prophecy Headlines - 5/9/2020
Friedman: We need to strengthen Israel-US ties with peace plan
Friedman: 'For Israel to give up Hebron and Beit El is like the US giving up the Statue of Liberty'
Pompeo to visit Israel for talks likely to focus on West Bank annexation
Abbas: We'll take the 'proper measures' in response to Israeli sovereignty
AG said willing to allow Netanyahu corruption trial to be broadcast live
If it reinfects, virus could 'end humanity,' Netanyahu reportedly warned MKs
Benjamin Netanyahu suggests microchipping kids, slammed by experts
Israeli firm uncovers Iran-linked attempt to hack US virus drugmaker Gilead
Iran attempted cyber attack on Israeli water and sewage facilities - report
US to remove Patriots, other military assets from Saudi Arabia
Putin Tries to Destabilize and Cripple US With Oil Prices - and the Saudis Go Along
Venezuela charges Americans with terrorism, conspiracy
Maduro Announces Plan to Bring U.S. to The Hague for Alleged Botched Coup
Report says cellphone data suggests October shutdown at Wuhan lab, but experts are skeptical
Coronavirus: European Leaders Cower in the Face of China
Trump moves to block vast federal retirement fund from investing in China as anger mounts
Bipartisan group of lawmakers press Trump to issue executive order moving drug manufacturing out of China
'American Soil' Is Increasingly Foreign Owned
Trump flouts coronavirus protocols as security experts warn of need to protect president from a lethal threat
Trump military valet has coronavirus; president again tests negative
Katie Miller, Pence spokeswoman, tests positive for coronavirus
Positive coronavirus cases shake White House
Trump to be tested for coronavirus on a daily basis
WHO conditionally backs Covid-19 vaccine trials that infect people - as it happened
Booking Holdings CEO says a coronavirus vaccine is needed to make travelers feel safe again
Pandemic fuels historic US job losses; EU moves to keep borders shut
Tech firms emerge as big winners in new COVID-19 economy
Dow ends week 455 points higher, shaking off the worst U.S. unemployment rate since the Great Depression
'The government is failing us': Laid-off Americans struggle in coronavirus crisis
A record 20.5 million jobs were lost in April as unemployment rate jumps to 14.7%
U.S. jobless rate likely much higher than 14.7%, Labor Dept says
Record 103,415,000 Not in Labor Force; Participation Rate Sinks to 47-Year Low
Businesses Struggle to Lure Workers Away From Unemployment
88,300 truck drivers lost their jobs in April, and it's the biggest trucking job loss on record
White House Rejected 'Overly Prescriptive' CDC Guidance For Reopening Communities
At protests, mostly white crowds show how pandemic has widened racial and political divisions
NYC politicians outraged after NYPD reveals 80% of social distancing arrests have been minorities
A Woman Who Opened Fire in a McDonald's After Getting Angry About Coronavirus Restrictions Is in Custody: Authorities
Mayor encourages constituents to 'socially shame' people not wearing masks in Rhode Island
'This is NUTS': Ted Cruz slams S.A. City Council over coronavirus hate speech ruling
Twitter Will Now Warn You If You Are About to Post Wrongthink
Newsom orders vote-by-mail in California for November election
Facebook's new 'supreme court' looks like a license to censor
You may soon get to nominate 10 friends to broaden your lockdown 'bubble': welcome development or social 'nightmare'?
Pence Asks Americans to Pray that God Will 'Hear from Heaven' and 'Heal this Land'
'Not Asking for Permission': Hundreds of California Churches Plan to Open May 31
With Caution and Concern, Catholic Masses Scheduled to Resume in Italy
Faith Leaders Respond to Brutal Killing of Young Black Man Ahmaud Arbery
A Portal Between Digital and Physical Worlds? It's Close to Reality
Elon Musk: Neuralink Will Do Human Brain Implant in "Less Than a Year"
Powerful outburst from Comet C/2020 F8 (SWAN)
5.5 magnitude earthquake hits the Mid-Indian Ridge
5.2 magnitude earthquake hits near Merizo Village, Guam
5.1 magnitude earthquake hits near Taron, Papua New Guinea
5.0 magnitude earthquake hits near San Pedro de Atacama, Chile
Sabancaya volcano in Peru erupts to 25,000ft
Popocateptl volcano in Mexico erupts to 21,000ft
Sangay volcano in Ecuador erupts to 20,000ft
Sakurajima volcano on Japan erupts to 18,000ft
Reventador volcano in Ecuador erupts to 14,000ft
Ebeko volcano in the Kuril Islands erupts to 10,000ft
Ongoing flooding kills hundreds in eastern Africa
Mother's Day weekend snowstorm could bring bomb cyclone, thundersnow to Northeast
Mother's Day storm may bring a month's worth of rain to Florida
Hundreds evacuated as wildfires rage in Florida Panhandle
Tracking Bible Prophecy Headlines - 5/8/2020
Netanyahu gets nod from Rivlin to form government, seemingly cementing rule
In triumph for Netanyahu, 72 MKs endorse him as PM, paving way for new coalition
Israel's Netanyahu braces for next fight after winning Supreme Court battle
PA threatens lawsuits against US for supporting sovereignty
Biden pledges to reopen PLO mission and resume US assistance to Palestinians
Netanyahu: Israel wants to join travel pact for countries beating back virus
Website glitch erases 30,000 Israelis' requests for unemployment benefits
UN chief says virus sparked 'tsunami of hate,' including anti-Semitism
US Defense Department said pushing to withdraw troops from Sinai; Israel opposed
German military spy chief apologizes for wiping Israel off map
Israeli Billionaire Hopes to Bring Water to Parched Gaza
Satellite images show damage to presumed missile workshop near Aleppo
U.S. Says Russia Is Working With Syria's Assad to Move Militia to Libya
Putin bans Russian military from carrying phones, other electronic devices, report says
Senate fails to override Trump veto on bill to restrict Iran war powers
Hit by Coronavirus, Drop in Oil Prices and US Sanctions, Iran's Economy Heads for Free Fall
Afghan lawmakers say 45 migrants drowned after Iranian guards forced them into river
India declares major victory after killing top Kashmiri rebel commander
'Enemies remain enemies': N Korea hits out at South, lauds China
Where are the bodies? Missing remains mean no peace for grieving families in Ecuador
EU Officials' Opinion Piece In Chinese Newspaper Censored On Coronavirus Origin
On VE Day under shadow of virus, world marks 75 years since end of WWII
As Trump Pushes Theory Of Virus Origins, Some See Parallels In Lead-Up To Iraq War
Coronavirus quickly spread around the world starting late last year, new genetic analysis shows
Arizona responds to projected rise in COVID-19 cases by ordering experts to stop making models
Many Vaccine Skeptics Plan to Refuse a COVID-19 Vaccine, Study Suggests. Here's why that could be a big problem.
One-third of Americans may refuse coronavirus vaccine, according to poll
Moderna shares surge after FDA approves coronavirus vaccine for phase 2 trial
H.R.6666 - To authorize the Secretary of Health and Human Services to award grants to eligible entities to conduct diagnostic testing for COVID-19, and related activities such as contact tracing
Facebook, YouTube and other platforms are struggling to remove new pandemic conspiracy video
Oil prices signal market may be getting close to switching from surplus to shortage: analyst
Bank Of England Warns Of Worst Economic Slump Since 1706
The alarming rise of algorithms as heroes of the stock recovery
Stocks rise on hope that worst of economic plunge has passed
Dow gains 275 points as oil rallies and earnings overshadow dismal jobless-claims data
Dow futures rise nearly 300 points as U.S.-China trade reps hold call; investors brace for jobs report
White House considers measures to boost economy without Congress
US weekly jobless claims total 3.169 million, bringing seven-week tally to 33.5 million
'We're facing a double pandemic': UN body warns of 'mega-famines'
The meat supply chain is broken. Here's why shortages are likely to last during the coronavirus pandemic
Rogue tourists arrested as Hawaii tries to curb virus spread
Store workers become enforcers of social distancing rules
This restaurant in Amsterdam introduced 'quarantine greenhouses' so diners can eat while social distancing
Saudi Arabia Eyes Hollywood Investments as Companies Face Cash Crunch
Federal investigations curtailed amid coronavirus
DOJ drops case against Michael Flynn, in wake of internal memo release
Attorney General Barr says what Michael Flynn did "was not a crime"
House intel transcripts show top Obama officials had no 'empirical evidence' of Trump-Russia collusion
New Documents Show President Obama Was in on the Flynn Takedown
Biden sex assault accuser Tara Reade calls for him to drop out of 2020 presidential race, says she'd take polygraph if he 'takes one'
Trolls Flood S. Africa Parliament with Porn, Racist Abuse During Zoom Video Conference
Earth's Magnetic North Pole is Being Dragged Toward Siberia and Scientists Now Know Why
6.1 magnitude earthquake hits near Taron, Papua New Guinea
5.4 magnitude earthquake hits near Visokoi Island, South Georgia and the South Sandwich Islands
5.3 magnitude earthquake hits near Kokopo, Papua New Guinea
5.1 magnitude earthquake hits near Izu Islands, Japan region
Casualties reported after 5.1 earthquake hits Iran
Sabancaya volcano in Peru erupts to 25,000ft
Popocateptl volcano in Mexico erupts to 22,000ft
Klyuchevskoy volcano on Kamchatka, Russia erupts to 20,000ft
Sangay volcano in Ecuador erupts to 19,000ft
Nevados De Chillan volcano in Chile erupts to 17,000ft
Reventador volcano in Ecuador erupts to 14,000ft
Semeru volcano in Indonesia erupts to 13,000ft
Sakurajima volcano on Japan erupts to 11,000ft
Potentially historic May snowstorm headed for Northeast and New England
Bug experts dismiss worry about US 'murder hornets' as hype
Tracking Bible Prophecy Headlines - 5/7/2020
Pompeo planning trip to Israel despite coronavirus restrictions
Israel plans thousands of new settler homes ahead of Pompeo visit
Israel Approves 7,000 Home Expansion for West Bank Settlement
Israeli court rules Netanyahu can form government under criminal indictment
Court rejects petitions against Netanyahu, coalition deal, clears path to gov't
Netanyahu may form government, High Court unanimously rules
Knesset set to approve coalition deal, with government to be sworn in May 13
Pandemic boosts Palestinian PM as potential Abbas successor
Israel fumes after EU says Palestinian terror supporters can still get funds
Trump vetoes "insulting" resolution aimed at constraining his ability to take military action against Iran
McConnell Says Republican-Led Senate Will Hold Vote to Override Trump's Iran War Power Veto
Iraq appoints new prime minister after months of protests and jockeying
Coronavirus, Oil War and a Hajj in Doubt: Saudia Arabia's Triple Whammy
No Pandemic Pause in Nigeria as Muslim Militants Kill 13 Christians, Kidnap 13 More, Attack 5 Villages
5 dead, hundreds in hospital after gas leak tied to pandemic at India plant
US will use 'every tool' to get ex-soldiers back from Venezuela: Pompeo
China says Hong Kong will never be calm unless violent protesters removed
Pompeo Delays Hong Kong Report to See if China Acts to 'Further Undermine' Autonomy
'Dangerous dynamic': Coronavirus threatens new 'Cold War' between US and China
Trump says coronavirus has been 'worse than Pearl Harbor,' describing it as an 'attack' China should've stopped 'at the source'
China accuses Pompeo of 'betraying Christianity with lies;' evangelical leaders respond
China Won't Support International COVID-19 Probe Without the 'Right Atmosphere,' UN Ambassador Says
Vatican joins IBM, Microsoft to call for facial recognition regulation
Facebook names 20 people to its 'Supreme Court' for content moderation
How Facebook's oversight board could rewrite the rules of the entire internet
Bombshell report claims CBS coronavirus testing footage was staged
If coronavirus predictions keep changing, what good are they?
Trump reverses course and says White House coronavirus taskforce will stay
Republicans buck Trump, side with Democrats on aid for 'mismanaged' cities, states
Gov. Gavin Newsom rejects request for details on $1B China mask deal
Cuomo says it's 'shocking' most new coronavirus hospitalizations are people who had been staying home
Eerie Emptiness Of ERs Worries Doctors: Where Are The Heart Attacks And Strokes?
Samaritan's Purse, other workers who came to NY for coronavirus fight must pay state income tax, Cuomo says
Federal judge rules Calif. Gov Gavin Newsom had right to ban church services
Illinois governor says churches may not reopen for a year or more because of coronavirus
UN: Coronavirus pandemic is pushing up the price of illegal drugs
Coronavirus In Pittsburgh: Researcher Killed In Apparent Murder-Suicide Was Close To 'Making Very Significant Findings' Related To COVID-19, Pitt Says
Coronavirus Survivors 'Permanently Disqualified' from Joining U.S. Military, Recruitment Memo Suggests
Ector County SWAT team raids bar for protesting to reopen
Texas AG tells judge to free Dallas woman 'unjustly jailed' for operating hair salon
Abbott on virus restrictions: 'No one should forfeit their liberty and be sent to jail for not wearing a mask'
The American meat shortage is pushing prices to unprecedented heights - here's how it could affect your grocery bill
Double Black Swan Hitting Texas Drags Down the Rest of the U.S.
Layoffs Start Turning From Temporary to Permanent Across America
US private payrolls drop by 20.2 million in April, the worst job loss in the history of ADP report
Law Firms Gear Up for Expected Jump in Bankruptcies Triggered by Coronavirus
National debt surpasses $25 trillion amid coronavirus pandemic
Long Island town told to go on a diet in effort to combat coronavirus
Two boys drop dead in China while wearing masks during gym class
Stars and scientists call for world not to 'go back to normal'
Biblical Scholar Says COVID-19 Is 'Very Serious Foreshadowing' of the End Times
That Awkward Moment When a Toilet Flushes During Supreme Court Oral Arguments
Sources say Russia probe transcripts affirm officials came up empty on collusion: 'Schiff is in panic mode'
Grenell hits back at Schiff, says he is 'politicizing' intel community by leaking to press
Barr says Trump was right to fire intel watchdog, calls Russia probe 'one of the greatest travesties'
Graham says Mueller probe 'scope memo' shows investigation 'was illegitimate to begin with'
Lindsey Graham wants to call Comey, McCabe to testify before Senate committee this summer
Hannity rips Rosenstein after Mueller 'scope memo' released: 'Deep state's abuse of power as clear as ever'
Researchers Use Computer Chip In Patient's Brain To Restore Sense Of Touch After Spinal Cord Injury
5G coronavirus conspiracy theory results in 77 mobile towers burned, report says
Final supermoon of 2020, meteor shower peak coming this week
6.8 magnitude earthquake hits near Saumlaki, Indonesia
5.3 magnitude earthquake hits near Moyobamba, Peru
5.2 magnitude earthquake hits near La Serena, Chile
5.1 magnitude earthquake hits near Arica, Chile
5.1 magnitude earthquake hits near Sary-Tash, Kyrgyzstan
Sabancaya volcano in Peru erupts to 28,000ft
Klyuchevskoy volcano on Kamchatka, Russia erupts to 23,000ft
Sangay volcano in Peru erupts to 20,000ft
Nevados De Chillan volcano in Chile erupts to 17,000ft
Semeru volcano in Indonesia erupts to 14,000ft
Ebeko volcano in the Kuril Islands erupts to 10,000ft
Huge 'apocalyptic' dust cloud sweeps over Niger capital Niamey
Violent storm hits Western Australia, leaving tens of thousands without power
L.A. area heat wave may set temperature records
'Very unusual': Arctic air set to hit Eastern US with record-low temperatures for May
Michael Moore says coronavirus is a warning before Earth gets 'revenge' over climate change
Tracking Bible Prophecy Headlines - 5/6/2020
Likud, Blue and White agree to revise coalition deal after High Court criticism
Netanyahu: I was elected by the majority, the court should not interfere
Abbas: Annexation will lead to cancellation of Oslo Accords
American envoy says US could recognize annexation in West Bank in coming weeks
Ambassador Friedman: 'Deal of Century does not eliminate two-state solution'
Major upheavals due to coronavirus pose challenges for US-Israel relationship
Saudi cabinet affirms Palestinian cause will remain 'central issue' for Arabs and Muslims: SPA
IDF hits targets in Gaza Strip after rocket fired into Israeli territory
Western Wall reopens to worshipers after coronavirus restrictions relaxed
Top US Antisemitism Official Urges 'Aggressive' Response to Rise of Online Hate Speech During Coronavirus Crisis
14 dead, including Iranians, in Syria strikes attributed to Israel
Defense officials: Iran pulling out of Syria as Israel pummels its forces there
Iranian Airline Designated for Terror Links Spread Coronavirus Throughout Middle East, New Report Reveals
Lebanon summons German ambassador over Hezbollah ban
Despite ISIS Fall and Coronavirus, First Week of Ramadan Deadlier than 2019
Venezuela arrests two Americans for failed 'invasion'
FBI: April 2020 Sets Record for Firearm Background Checks
Conspiracy theories run rampant when people feel helpless. Like now.
Coronavirus may have arrived in Sweden in November: Public Health Agency
Scientists say a now-dominant strain of the coronavirus appears to be more contagious than original
To find a coronavirus vaccine, can we ethically infect people with a disease with no cure?
Compulsory Vaccination in Africa? Bill Gates Allegedly Offered Nigeria House of Representatives $10 Million for Speedy Passage of Compulsory Vaccine Bill: CUPP Opposition Party
New York to work with Gates Foundation to 'reimagine' schools: governor
Coronavirus Latest: New University Of Penn Model Predicts 350,000 Deaths By End Of June If All States Fully Reopen
White House balks as models show frightening acceleration of future coronavirus deaths
Trump admits US reopening will cost more lives
Trump says coronavirus task force will wind down as focus shifts to reopening
Trump says Fauci, Birx will still be involved in COVID-19 efforts
President says Fauci can testify before GOP-controlled Senate, not House led by 'Trump haters'
US stocks climb on economic reopening hope, oil-price rebound
Billionaire Sam Zell Sees Economy Permanently Scarred by Pandemic
18 Signs That We Are Facing A Record Breaking Economic Implosion In 2020
Apple borrows $8.5 billion, joins record corporate debt borrowing spree
California Is First State to Borrow From Federal Government to Make Unemployment Payments
Ari Fleischer warns 'day of reckoning is coming' as California borrows from feds for unemployment payments
Shock: 'More Than 40%' Of Small Businesses May Close In The Next Six Months
Trump executive order didn't stop meat plant closures. Seven more shut in the past week.
Beyond Meat swings to profit as meat supply chain slammed by coronavirus
Dallas salon owner jailed for reopening in violation of court order
India's capital reopens liquor stores, imposes 70 percent 'special corona fee' tax to crack down on crowds
Antitrust hawks take on Big Tech as pandemic persists
Revenge porn soars in Europe's coronavirus lockdown as student fights back
Get Out, Bigots: NYC Council Speaker Says Franklin Graham's Medical Charity Has 'No Place' in the Pandemic-Stricken Big Apple
States Trying to Force Nuns to Fund Abortion: Pro-Life Little Sisters of the Poor at Supreme Court Yet Again
Southern Baptist Convention expels Texas church for having sex offender as pastor
Israel threatens to shut down new evangelical GOD TV channel if it proselytizes
Former Pope Benedict XVI Just Connected Gay Marriage With The Antichrist
Trump Declares National Emergency As Foreign Hackers Threaten U.S. Power Grid
Supreme Court Justice Ruth Bader Ginsburg hospitalized with infection, court announces
China launches new rocket into space as it steps up Moon landing plans
5.5 magnitude earthquake hits near Hihifo, Tonga
5.2 magnitude earthquake hits near Puerto San Jose, Guatemala
5.0 magnitude earthquake hits near Ichihara, Japan
Sabancaya volcano in Peru erupts to 26,000ft
Klyuchevskoy volcano on Kamchatka, Russia erupts to 23,000ft
Sangay volcano in Ecuador erupts to 21,000ft
Popocateptl volcano in Mexico erupts to 20,000ft
Reventador volcano in Ecuador erupts to 16,000ft
Nevados De Chillan volcano in Chile erupts to 14,000ft
Tracking Bible Prophecy Headlines - 5/5/2020
Israeli High Court pans coalition deal, but signals no ruling until relevant laws passed
PM warns of possible 4th elections if High Court intervenes in coalition deal
Settler leader: preliminary Knesset vote on annexation bill can happen now
National Security Veterans Urge Democrats To Go Farther In Opposition To Israel's Trump-Approved Land Grab
Syria Warns Israel Over West Bank Annexation
Syrian air defences activated by allegedly Israeli airstrikes over Aleppo
IS militants 'dumped bodies in Syria gorge', HRW says
Navy sends ships to Russia's Barents Sea for first time since 1980s
Third Russian coronavirus doctor plummets from hospital window under hazy circumstances, reports say
Harvard Canceled Human Rights Event as Its President Met With Xi Jinping
World leaders pledge to fight coronavirus, but the U.S. skips the meeting
Global effort to raise $8B for coronavirus vaccine won't include US, Russia
Israel isolates coronavirus antibody in 'significant breakthrough': minister
Fever-reading drones just first of a wave of privacy challenges, civil liberties advocates say
Coronavirus France: Cameras to monitor masks and social distancing
A 'travel bubble' between New Zealand and Australia could be a model for the future
US Treasury seeks to borrow a record $3 trillion this quarter
Cramer says Trump can't raise tariffs on China with 30 million unemployed: 'That is 1932'
Nearly 50 million Americans just had their credit card limits cut
Will COVID-19 usher in a new era of homeschooling?
As lockdowns lift, 'second wave' concerns grow
"It's Very Scary": COVID Surges in Meat Plants as Activists Demand Worker Safety & Meatless Mondays
More than 370 workers at a pork plant in Missouri tested positive for coronavirus. All were asymptomatic
Flyover tribute to coronavirus responders draws crowds, sparks concern over lack of social distancing
Violent arrest raises concerns about NYPD distancing patrols
NYPD officers say coronavirus social distancing policing needs to end
DOJ sides with church suing Virginia Gov. Northam after pastor who held 16-person service faced fine, jail
Americans urged to pray remotely for revival, God's glory on Nat'l Day of Prayer
The pandemic has amplified ageism. 'It's open season for discrimination' against older adults
Judge Awards PP $1.2 Million, To Be Paid by People Who Caught Them Selling Baby Parts
Former pope Benedict complains of attempts to 'silence' him
Church Members Injured, Property Damaged During Police Raid on Unregistered Church in China
Surprise Asteroid Zips Very Close to Earth, Grazing Path of Satellites in Geostationary Orbit
5.6 magnitude earthquake hits near Hasaki, Japan
Popocateptl volcano in Mexico erupts to 20,000ft
Sangay volcano in Ecuador erupts to 20,000ft
Reventador volcano in Ecuador erupts to 15,000ft
Semeru volcano in Indonesia erupts to 14,000ft
More than 80,000 remain without power after storm causes one of Nashville's largest outages on record
Dam burst displaces over 70,000 in Kazakistan and Uzbekistan
Tracking Bible Prophecy Headlines - 5/4/2020
US: Israel can only annex under terms of Trump peace plan
Will Abbas carry out his threat to nix agreements with Israel?
Ending first day of hearings, High Court signals it won't veto Netanyahu gov't
US: Israel should re-think China's participation in desalination plant
Israel said to join tourism compact for countries bringing virus under control
Brooklyn Chassidic Rebbe Calls for Massive Aliyah Before It's Too Late
Hezbollah's new offensive - cutting holes in border fence raises tensions
Iran Cancels Annual Anti-Israel 'Quds Day' Rallies Due to Coronavirus Pandemic
Iran warns nuclear deal will 'die forever' if arms embargo extended
Terrorist threats rise amid coronavirus pandemic
IS extremists step up as Iraq, Syria, grapple with virus
Iraqi Kurdistan On The Brink Of Collapse As Oil Prices Crash
Venezuela claims it 'foiled' attack backed by US, Colombia
Pompeo: 'Enormous evidence' coronavirus came from Chinese lab
Trump says China made a 'mistake' and tried to cover up coronavirus outbreak
'Once Upon a Virus': China mocks U.S. coronavirus response in Lego-like animation
Robots and cameras: China's sci-fi quarantine watch
Swiss soldiers fight COVID-19 armed with Bluetooth app
Cellphone monitoring is spreading with the coronavirus. So is an uneasy tolerance of surveillance.
Coronavirus health passports for UK 'possible in months'
Bill Gates says we need a nationwide shutdown for at least 10 more weeks to fight coronavirus: 'The window for making important decisions hasn't closed'
Trump predicts coronavirus vaccine by year's end, vows 'plague' will pass
April Jobs Report Likely to Show Highest Unemployment Rate on Record
White House, Congress clash over liability protections for businesses as firms weigh virus reopening plans
Michigan's Whitmer says armed protesters displayed 'worst racism and awful parts' of US history
Phoning it in: Pandemic forces Supreme Court to hear cases in a new way
Sidelined by pandemic, Trump campaign turns to digital shows
David Jeremiah reveals 'unprecedented' online revival happening amid COVID-19
Millennials, Gen Zers showing greater interest in Gospel amid COVID-19 pandemic, Greg Laurie says
Asteroid 2020 JA to flyby Earth at 0.62 LD on May 3
5.9 magnitude earthquake hits near Fukue, Japan
5.2 magnitude earthquake hits near Hachijo-jima, Japan
5.1 magnitude earthquake hits near Ohonua, Tonga
5.1 magnitude earthquake hits the Easter Island region
5.0 magnitude earthquake hits near Makurazaki, Japan
5.0 magnitude earthquake hits near Kotaagung, Indonesia
Los Angeles rattled by magnitude-3.3 earthquake
Sabancaya volcano in Peru erupts to 28,000ft
Sangay volcano in Ecuador erupts to 20,000ft
Popocateptl volcano in Mexico erupts to 19,000ft
Reventador volcano in Ecuador erupts to 15,000ft
Semeru volancano in Indonesia erupts to 14,000ft
Ebeko volcano in the Kuril Islands erupts to 11,000ft
These 2 major European cities received an entire spring's worth of rain in April
Tracking Bible Prophecy Headlines - 5/3/2020
Israel's Top Court to Hear Petitions to Bar Netanyahu From Forming Government
In 'confession of guilt,' German Catholic Church admits 'complicity' with Nazis
Egypt has made journalism a crime with crackdown, says Amnesty International
North and South Korea Exchange Fire After Kim Jung Un Quells Speculation With Public Appearance
President's 'So what?' as 5,000 die sparks fury in Brazil
Coronavirus in Brazil leads to mass graves, fears country could become worst-hit in world: 'We are in a state of utter disaster'
Coronavirus live updates: US intel believes China hid severity of epidemic while stockpiling supplies
Alarm bells ring over controversial COVID testing
Russian State Television Pushes Conspiracy Theory Bill Gates Is Behind Coronavirus Pandemic
Bill Gates says the world would need as many as 14 billion doses of a coronavirus vaccine to stop the virus
Bill Gates: Coronavirus vaccine might become part of routine newborn immunization
Leading coronavirus vaccine development using cells of aborted babies Alternatives exist but are not getting as much press as Moderna's vaccine work.
WH press secretary calls out Dems who say Fauci was 'blocked' from testifying in House: A 'publicity stunt'
India orders coronavirus tracing app for all workers
Stimulus Proposal: $2,000 Payment Plus $1,000 Per Month Until 1 Year After Crisis Ends
Coronavirus Is Straining the Concept of Federalism
AG Barr says time to roll back strict lockdowns: 'Rights aren't suspended during crisis'
NYPD dispatches 1,000 officers in NYC to enforce social distancing as weather warms up
Chicago mayor threatens to issue citations, arrest those who ignore stay-at-home order: 'We will shut you down'
Oklahoma city ends face mask rule for shoppers after store employees are threatened
Michigan pilot gives a literal 'F U' to governor over coronavirus lockdown
U.S. beef output is down way more than shutdowns suggest
WHO Warns Countries Could Face Food Shortages Due to Virus Travel Restrictions
6.6 magnitude earthquake hits near Ierapetra, Greece
5.7 magnitude earthquake hits near Lampa, Peru
5.4 magnitude earthquake hits near Gra Liyia, Greece
5.4 magnitude earthquake hits near Tallaboa, Puerto Rico
5.3 magnitude earthquake hits near Ierapetra, Greece
5.1 magnitude earthquake hits near Taitung City, Taiwan
Sabancaya volcano in Peru erupts to 23,000ft
Popocateptl volcano in Mexico erupts to 22,000ft
Fuego volcano in Guatemala erupts to 14,500ft
Nevados De Chillan volcano in Chile erupts to 13,000ft
Semeru volcano in Indonesia erupts to 13,000ft
April was a historic month for tornadoes in the US
"Murder hornets" have now entered the U.S. - and they could decimate the honeybee population
Tracking Bible Prophecy Headlines - 5/2/2020
Arab League condemns Israel's plan to apply sovereignty to parts of West Bank
West Bank annexation not contingent on Palestinian state, US officials emphasize
MPs press for sanctions against Israel over West Bank annexations
Israel's unity government may prove a constitutional time bomb
Assad's tycoon cousin pleads for help on Facebook after regime seizes assets, in sign of growing rift
Iran: Germany will face consequences for banning Hezbollah
Virus-hit Iran holds drive-in religious ceremonies
Pentagon says Taliban attacks increased following signing of agreement with US
Robots Will Replace Soldiers In Combat, Says Russia
Mosaic glorifying Crimea annexation ditched from new Russian cathedral
Kim Jong Un reappears in public after weeks of health rumors
Head of UN Security Council denounces its paralysis in face of COVID-19
UN chief says lack of world leadership "allowed the virus to spread"
Venezuela sets new price controls, with eggs costing more than a month's wages
Global markets recoil as Trump threatens US-China trade war
Dow sinks sharply after Trump threatens China with tariffs over coronavirus
Will the stock market tumble back to its coronavirus lows in March? About 92 years of S&P 500 history says there's a good chance
First wave of virus litigations are filed
White House blocking Fauci from testifying before Congress about coronavirus response
Trump announces emergency approval for 1st drug shown to help virus recovery
Government researchers changed metric to measure coronavirus drug remdesivir during clinical trial
Poop could help stop the pandemic. Really. Wastewater offers a promising way to track the virus.
All roads into Gallup, New Mexico, are closing over "uninhibited" COVID-19 spread
Media Doesn't Care That People Died Because Cuomo Put Coronavirus Patients In Nursing Homes
Authorities looking to punish man who shopped at IKEA knowing he was sick
#CancelRent Is New Rallying Cry for Tenants. Landlords Are Alarmed.
After so many sacrifices, some Californians draw the line at closing beaches
Lifetime Lockdown? 40% Of Americans Will Avoid Public Spaces Long After Coronavirus Pandemic Ends
1 in 4 Americans say pandemic strengthened their faith. For US Jews, it's 7%
Post says: #MeToo hypocrisy of Joe Biden, Democrats exposed
Feminist Groups Refuse to Comment on Biden Sex Assault
Canada bans assault-style weapons after deadly shooting rampage
5.3 magnitude earthquake hits near Ust'-Kamchatsk Staryy, Russia
5.0 magnitude earthquake hits near Kuh Sefid, Iran
5.0 magnitude earthquake hits near Taron, Papua New Guinea
Sabancaya volcano in Peru erupts to 23,000ft
Popocateptl volcano in Mexico erupts to 21,000ft
Sangay volcano in Ecuador erupts to 19,000ft
Klyuchevskoy volcano on Kamchatka, Russia erupts to 18,000ft
Reventador volcano in Ecuador erupts to 15,000ft
Nevados De Chillan volcano in Chile erupts to 14,000ft
Semeru volcano in Indonesia erupts to 13,000ft
Severe hailstorms wreak havoc across India, destroy homes and crops
Melbourne records wettest April since 1960, Australia
Records tumble as cold blast sweeps across Australia
'We don't have time': US rabbi launches Jewish climate change initiative
Tracking Bible Prophecy Headlines - 5/1/2020
Jordan ends historic arrangement with Israel as West Bank annexation tensions rise
Arab League: Israeli annexation of West Bank would be a 'new war crime'
Top PLO official urges world action, not words, to block West Bank annexation
Europeans formally protest West Bank sovereignty plans
11 European ambassadors warn Israel against West Bank annexation
High Court to livestream hearings on petitions to bar Netanyahu, coalition deal
AG who indicted Netanyahu says no legal impediment to him forming next coalition
The Holocaust Survivors Who Had 'Psychic' Experiences, and the Man Who Documented Them
Satellite images show Syria strikes destroyed warehouse, underground facility
Could the oil price crisis radically redefine US-Saudi relations?
Coronavirus is 'emboldening' Myanmar military to carry out 'war crimes' says UN human rights expert
Russian Prime Minister reports he has coronavirus and will self-isolate
Taiwan's intelligence chief says North Korea's Kim Jong Un is 'sick'
China Takes Harder Line on Hong Kong Amid Coronavirus Protest Lull
China says it 'expelled' U.S. Navy vessel from South China Sea
Chinese Media Cites Korean War Lie to Claim U.S. Has History of 'Bacteriological Warfare'
Coronavirus live news: Trump claims 'he has seen evidence virus started in Wuhan lab'
Trump harshly blames China for pandemic; a lab 'mistake'?
Debunking Trump, US intelligence agencies say coronavirus not manmade
'Jews Control Chinese Labs That Created Coronavirus': White Supremacists' Dangerous New Conspiracy Theory
British Doctors Say Ventilators Purchased From China Could Kill Coronavirus Patients
UPMC doctor argues COVID-19 not as deadly as feared, says its hospitals will shift back to normal
Swedish city to use chicken manure to deter crowds
It's not just civil liberties. Many other charter rights have been violated in COVID-19 pandemic
Michigan protest goes on after Facebook deletes two pages promoting event
Hundreds of protesters, some carrying guns in the state Capitol, demonstrate against Michigan's emergency measures
With reopening, KC businesses required to refuse entry to customers who don't provide contact information
US Hospitals Getting Paid More to Label Cause of Death as 'Coronavirus'
Administration says it will reimburse hospitals for treating uninsured coronavirus patients
Blood of supposedly recovered coronavirus patients being sold on dark web
New Zealanders are so eager to eat burgers after the coronavirus lockdown that police are having to enforce crowd control
Meat shortages expected as coronavirus disrupts production, despite executive order
Beef Prices Soar To Record High As Meatpacking Plants Shutter
Employees Face 'Really Tough Choice' as States Say Return to Work or Lose Unemployment Benefits
Fed's Powell Says More Spending Will Be Needed From Congress
Dow futures fall more than 100 points after Wall Street wraps up best month in three decades
Warren Buffett's favorite stock-market indicator hits record high, signaling a crash could be coming
Biden finally set to break his silence after weeks of avoiding Tara Reade assault claim
As Biden struggles, Hillary waits for the call
Bolsonaro says WHO encourages kids to be gay, masturbate
Continental Wobble Preceded Japan Mega-quake, Groundbreaking Study Says
"That's a hell of a video": Trump reacts to newly released UFO footage from the Pentagon
5.4 magnitude earthquake hits near San Antonio de los Cobres, Argentina
5.4 magnitude earthquake hits near San Pedro de Atacama, Chile
5.1 magnitude earthquake hits near Abepura, Indonesia
5.0 magnitude earthquake hits near Padangsidempuan, Indonesia
Sabancaya volcano in Peru erupts to 26,000ft
Klyuchevskoy volcano on Kamchatka, Russia erupts to 20,000ft
Popocateptl volcano in Mexico erupts to 20,000ft
Sangay volcano in Ecuador erupts to 19,000ft
Nevados De Chillan volcano in Chile erupts to 11,000ft
Ebeko volcano in the Kuril Islands erupts to 10,000ft
Bagana volcano in Papua New Guinea erupts to 10,000ft
'Gargantuan' hail from thunderstorm in Argentina may have shattered world record
Click here to return to "Tracking the Birth Pangs" page.