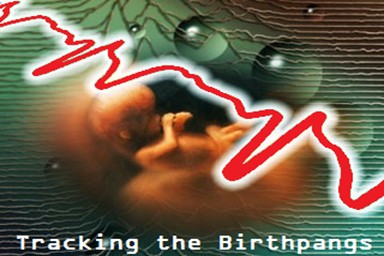 November 2019 Headlines
"Tracking Bible Prophecy" headlines can also be found on
Facebook
Tracking Bible Prophecy Headlines - 11/13/2019
Israel-Gaza violence spirals after killing of top Palestinian militant
Iran-backed Islamic Jihad Says 'We Are Going to War' With Israel After Assassination
IDF strikes Islamic Jihad targets as rocket count climbs to 250
Massive early morning rocket fire from Gaza shatters brief overnight calm
Sunny With a Chance of Rockets: No Casualties but Plenty of Confused Tourists in Tel Aviv
Several Israelis injured as Islamic Jihad continues firing rockets
IDF Massing Ground Forces on Gaza Border Amid Concerns Over Possible Terrorist Infiltration Attempts
IDF: Israeli forces are 'walking a tightrope' to prevent Hamas joining fray
Pence slams rocket fire, says terror groups prefer violence to welfare of Gazans
Vice President Pence: U.S. supports Israel's right to defend itself
EU, U.S. Condemn Gaza Rocket Fire on Israel Amid International Mediation Efforts
Netanyahu: Islamic Jihad knows Israel will keep striking 'with no mercy'
Netanyahu: Israel Isn't Interested in Escalation, Slain Islamic Jihad Commander Was a Ticking Bomb
Islamic Jihad Commander's Killing May Not Be a Political Ploy, but It's Certainly Advantageous for Netanyahu
By design or not, Gaza escalation increases chance of unity government
Trump: Gaza Violence 'Crazy,' Israel 'Keeps Having Elections and Nobody Gets Elected'
Trump: 'I could become prime minister in Israel'
Products from Israeli settlements must be labelled, EU court rules
Jason Greenblatt denounces EU court ruling that products from Judea and Samaria must be labeled as "settlement products" - "A hypocritical and political decision"
Russian submarine found near Israeli coast
Lebanon protests turn deadly as local party official killed
Top UN official in Lebanon calls for urgent designation of next prime minister
Pompeo urges Iraqi PM al-Mahdi to address protesters' 'legitimate grievances'
ISIS detainees in Syria a 'ticking time-bomb': State Dept official
U.S. Troops in Syria Say They'll Keep Pressure on ISIS After Group Kills Priest
US has no intention of ending alliance with Syrian Kurdish fighters, says official
Turkish patrol shoots, injures 9 civilians in northern Syria: Monitor
Turkish President Recep Erdogan Says He'll Keep Releasing ISIS Fighters Over Sanctions
Turkey's Erdogan warns that it can release ISIS prisoners back to Europe
Congressman questions Erdogan visit, says he violates US's 'founding principles'
Iran's Zarif Mocks EU Warning Over Nuclear Deal
Trump, Macron voice concern over Iran's nuclear program
Saudi Cabinet: Iran being 'deceptive' about nuclear program
Saudi court convicts 38 people on terrorism-related charges
Saudi Cabinet: Riyadh Agreement a pivotal step in ending the Yemeni crisis
Taliban to free American, Australian hostages in prisoner swap, Afghan president says
UN: Al-Shabab remains 'potent threat' in Somalia and region
Algerian court jails 21 protesters
One dead, six injured in suspected suicide bombing at Indonesia police station
Tear gas and fires: Hong Kong protests from morning to night
US warns citizens against travel to Bolivia due to 'civil unrest'
Report: Puerto Rico's infrastructure failing as federal aid remains on hold
White House to use webcams to create live feed of border wall construction
Donald Trump plans to make foreign aid conditional on religious freedom
Schiff says impeachment worth it even if Trump is not removed
Rep. Adam Schiff: Trump's Potentially Impeachable Offenses Include Bribery
In private speech, Bolton suggests some of Trump's foreign policy decisions are guided by personal interest
Republicans to highlight Trump's 'state of mind' during impeachment
White House's Mulvaney to sue over House impeachment subpoenas
Aides are counseling Trump not to fire Mulvaney, target of his ire in impeachment inquiry
Facebook Sued for 'Censoring' Posts Naming the Trump Whistle-Blower
Nikki Haley calls anonymous official behind book on Trump White House 'arrogant and cowardly'
How America Ends: A tectonic demographic shift is under way. Can the country hold together?
AI wrote fake Trump speeches and 60% of people couldn't tell the difference
'Shameful': Hillary Clinton slams UK's decision to withhold report on Russian political influence
Citi Warns of a 'War on Wall Street and Wealth' in the 2020 Election
Some of the World's Richest Brace for a Major Stock Sell-Off
China is leading a 15-nation pact that would create the world's biggest trade deal. The US isn't in it.
Court finds fault with warrantless searches of global travelers' laptops, phones
5.3 magnitude eartquake hits near Saipan, Northern Mariana Islands
5.1 magnitude earthquake hits near Lampa, Peru
5.1 magnitude earthquake hits near Puerto El Triunfo, El Salvador
5.0 magnitude earthquake hits near Port-Olry, Vanuatu
5.0 magnitude earthquake hits near Passo, Indonesia
Swarm of 10 quakes shakes Imperial Valley town in California, USGS reports
Ongoing earthquake swarm in Askja volcano in Iceland
Sabancaya volcano in Peru erupts to 25,000ft
Popocateptl volcano in Mexico erupts to 22,000ft
Sangay volcano in Ecuador erupts to 21,000ft
Sabancaya volcano in Peru erupts to 20,000ft
Fuego volcano in Guatemala erupts to 16,000ft
Reventador volcano in Ecuador erupts to 16,000ft
Sakurajima volcano on Japan erupts to 16,000ft
Nevados De Chillan volcano in Chile erupts to 12,000ft
Copahue volcano in Chile erupts to 10,000ft
Italy's Venice flooded by highest tide in 50 years
'Brutal' Arctic blast is affecting 200 million people from Chicago to Texas, and it isn't over yet
Australia bushfires: Satellite images show blazes take hold, smoke billow across Pacific
San Francisco: Public urination, prostitution will no longer be prosecuted
Two people just got the plague in China - yes, the Black Death plague
Nearly 1 in 5 hate crimes motivated by anti-LGBTQ bias, FBI finds
8 UMC bishops say they can't support denomination's 'current form of unity' due to LGBT debate
Supreme Court says families of Sandy Hook massacre victims can sue gunmaker
Tracking Bible Prophecy Headlines - 11/12/2019
Jordan's king visits Naharayim enclave after Israelis clear out
Katz: Israel wanted joint event to mark peace anniversary, but Jordan refused
First Jordanian envoy to Israel says peace accord should be reexamined
Netanyahu: There was never a 'real reconciliation' between Israel and Jordan
Jordan foils plot against US, Israeli diplomats, American soldiers
Gantz and Netanyahu closing in on deal for unity government: report
PM: Government backed by Arabs would be a 'slap in the face' to IDF soldiers
Israel kills powerful Islamic Jihad commander al-Ata in targeted strike
PA, UN condemn fatal shooting of Palestinian man by IDF soldiers
Israel hit by rockets after killing Islamic Jihad leader Abu al-Ata in Gaza
Sirens sound across southern Israel as area bombarded by rockets
Tel Aviv targeted; school, work off after Israel kills Islamic Jihad commander
IDF orders schools, businesses shut from Gaza to Tel Aviv for 1st time since '14
Grapes of wrath: Israel sours on West Bank winery in spat over EU labeling
India says Israeli, Jewish targets under immediate terror threat
For Ukrainian Jews, having a Jewish president is a source of pride - and fear
In essay on anti-Semitism, Sanders says Trump inspired synagogue shooting
Syria says building attacked in Damascus, two killed
Iraq tells UN it regrets hundreds killed in crackdown
Hezbollah chief: Chance of US-Iran war down by 99%, Trump's strategy failed
IAEA: Uranium traces found at undeclared Iranian site
Iran enriching 12 times as much uranium now Fordo restarted, nuclear head says
France, Germany, Britain urge Iran to reverse nuclear deal breaches
Turkey begins deporting foreign jihadists; Greece sends one back
Turkey's proxy army 'looting, kidnapping and executing Kurds at random' in north Syria 'safe zone'
Rohingya crisis: The Gambia accuses Myanmar of genocide at top UN court
Schools shut, riot police out as Hong Kong sees yet another day of unrest
US condemns latest Hong Kong violence, urges both sides to de-escalate
My Socialist Hell: Living in Post-Electricity Venezuela
Mexico gives asylum to ousted Bolivian leader; new elections planned
Rex Tillerson denies Nikki Haley's claims that he sought to undermine Trump's agenda
Bernie Sanders calls gun buybacks 'unconstitutional' at rally: It's 'essentially confiscation'
Republican breaks with Trump, insists whistleblower remain anonymous
Broadcast, cable news networks to preempt regular programming for Trump impeachment coverage
Rush Limbaugh: Democrats will use Kavanaugh 'model' for this week's public impeachment hearings
Giuliani considers launching an impeachment podcast amid public hearings
Congresswoman clutches Hebrew Bible in video backing impeachment inquiry
Mark Levin: We Need Whistleblower, Schiff To Testify So "The Whole House of Cards Will Collapse"
Judge dismisses Trump lawsuit over New York tax returns
For Millions Of Americans In The Middle Of The Country, It Feels Like An Economic Depression Right Now
Two of the world's biggest economies are at risk of recession
There's a race to replace our iPhones with smart glasses we wear everywhere
Planet 9 may have already been found, study suggests
Meteor Over St Louis, Missouri: People Spot Bright Light Streaking Across Night Sky
NASA detects record-breaking thermonuclear explosion produced by dead star
Southeastern France rocked by an unusual 5.4-magnitude earthquake: The quake is thought to be the biggest to hit France in 15 years.
6.1 magnitude earthquake hits near Pangai, Tonga
5.4 magnitude earthquake hits near Neiafu, Tonga
5.3 magnitude earthquake hits near Kota Ternate, Indonesia
5.0 magnitude earthquake hits near Saumlaki, Indonesia
4.9-magnitude quake shakes parts of Hawaii Island; no tsunami threat
Sheveluch volcano on Kamchatka, Russia erupts to 33,000ft
Sabancaya volcano in Peru erupts to 24,000ft
Popocateptl volcano in Mexico erupts to 23,000ft
Sangay volcano in Ecuador erupts to 21,000ft
Reventador volcano in Ecuador erupts to 16,000ft
Nevados De Chillan volcano in Chile erupts to 13,000ft
Ebeko volcano in the Kuril Islands erupts to 10,000ft
Sangeang Api volcano in Indonesia erupts to 10,000ft
This week's Arctic blast will be so cold, forecasters expect it to break more than 300 records across US
American flight skids off Chicago runway in scary landing; cancellations soar to nearly 1,300
Fire crisis hits Sydney as 78 blazes intensify
San Francisco's new DA pledges not to prosecute public urination, other quality-of-life-crimes
Google's 'Project Nightingale' Gathers Personal Health Data on Millions of Americans
Genetic test aims to predict an embryo's intelligence and health
Pete Buttigieg On Veterans Day: Fellow Troops 'Did Not Care' If I Was Gay
Tracking Bible Prophecy Headlines - 11/11/2019
Jordan king says rule over border enclaves restored as Israeli lease expires
Jordan vows to respect Israeli private property rights in Naharayim enclave
Israel hopes Jordan open to new deal on Tzofar, Naharayim
Hamas leader Haniyeh said PA elections must include East Jerusalem Palestinians
France reopens contested Jewish tomb in east Jerusalem
Israel Has Submarines Armed with Weapons That Could Kill Millions of People
Greece to officially adopt broad definition of anti-Semitism
US will leave about 600 troops in Syria for 'enduring defeat of ISIS'
Nikki Haley: The U.S. Should Always Have the Backs of Our Kurdish Allies
Syria Car Bomb Kills Eight Near Turkish Border, Ankara Says
Kurdish medics injured in apparent attack on ambulance in Syria
Russian air strikes kill 7 civilians in northwestern Syria: Report
US urges early Iraq elections, halt to violence against protesters
Three killed in Iraq's Nassiriya after forces open fire on protesters
UN urges Iraqi officials to prosecute those behind 'use of excessive force'
Iran begins pouring concrete for 2nd nuclear power reactor
Trump tells Iran return of missing FBI agent would be 'very positive step'
Trump to confront Turkey about buying Russian S-400 defense system
Turkey should scrap Russian missile system or face U.S. sanctions - White House official
Hong Kong protester shot by police during Facebook live stream as demonstrators block major roads
Hong Kong protests: man set on fire in shocking attack as anti-government violence escalates
Bolivia's socialist President Evo Morales resigns amid election fraud allegations
Bolivia's Morales announces resignation amid ongoing protests
Power Vacuum in Bolivia as Chaos Engulfs Streets in La Paz
Mexican officials uncover more bodies buried in mass grave south of Arizona border; total at 58
High-stakes televised impeachment hearings set for next week
Trump faces perilous test as impeachment hearings open
Ahead of public impeachment hearings, Trump tweets 82 times in one day
Trump urges allies to not 'be led into the fools trap' of saying Ukraine call 'was not perfect, but is not impeachable'
Trump wants Pelosi, Biden to be called as impeachment inquiry witnesses, says he'll release second phone call transcript
Schiff denies GOP request to have Ukraine whistleblower testify publicly, warns against 'sham investigations'
Mulvaney's Move to Join Impeachment Testimony Lawsuit Rankles Bolton Allies
Lindsey Graham says impeachment 'invalid' without whistleblower testimony
As Trump impeachment inquiry unfolds, biased media won't 'give him a fair shake,' WH press secretary says
Sen. Ron Johnson: Trump withheld Ukraine money because of country's massive corruption, not quid pro quo
Top House Armed Services Republican: Trump's Ukraine call was 'inappropriate' but not impeachable
Americans know Democrats 'used' Robert Mueller to try to damage the president, Donald Trump Jr. says
Haley, in book, says Tillerson and Kelly tried to subvert Trump
Nikki Haley claims top aides tried to recruit her to 'save the country' by undermining Trump
Man Who Stabbed 'Baby Trump' Balloon Starts GoFundMe to Cover His Legal Fees, Raises Over $32K in One Day
Students turn against free speech amid 'culture of conformity'
Inside Amazon's plan for Alexa to run your entire life
5.3 magnitude earthquake hits near Picota, Peru
5.2 magnitude earthquake hits the Scotia Sea
5.2 magnitude earthquake hits near Miyako, Japan
Sangay volcano in Ecuador erupts to 22,000ft
Popocateptl volcano in Mexico erupts to 20,000ft
Reventador volcano in Ecuador erupts to 19,000ft
Nevados De Chillan volcano in Chile erupts to 14,000ft
At least 14 killed as Bulbul extends flooding to eastern India, Bangladesh
Tropical Storm Nakri makes landfall on South-Central Vietnam coast
Australia bushfires: Smoke seen in New Zealand as Sydney region faces 'catastrophic' threat
6-foot, 5-inch male wins girls' running event, named 'Woman of the Week'
100 years ago, Germany's 'Einstein of Sex' began the gay rights movement
Tracking Bible Prophecy Headlines - 11/10/2019
Gate closes at 'Isle of Peace' park as border lands to return to Jordan - 'Not a happy day'; kibbutz has farmed the area for 70 years
Farmers continue working land in Jordan enclave, despite impending end of lease
Poll: Majority against a Palestinian state
Dozens said injured as police clash with Palestinians in East Jerusalem
Fatah: Abbas is our 'sole candidate' in elections
Liberman in ultimatum to Netanyahu and Gantz: Compromise or I'll support rival
Rejecting Liberman ultimatum, Likud says he's bluffing 'with no cards' - leader would commit political suicide to support Gantz-led minority government
Netanyahu said to ask Shas to ease stance on religious issues in coalition talks
Likud MK admits Bennett appointment aims to prevent collapse of negotiating bloc
Netanyahu supporters rally against investigators in graft probes
UNESCO to vote on cutting ties with Belgian carnival where Jews were mocked
Dead chickens found in a dug up Jewish grave in Connecticut
Turtles spotted in Seattle with swastikas painted on shells, elude authorities
Israel's Trump Heights receives 1st inhabitants
In Lebanon, protests test young people's hope to escape sectarianism
Iraqi forces kill 6 protesters, retake key Baghdad bridges
Iraq protests death toll rises to 300 with nearly 15,000 injured
Amnesty calls for urgent end to 'bloodbath' in Iraq
Internet gradually returns in Iraq after PM admitted authorities limited it
'Shocking': Cradle of Christianity on the Verge of Collapse as Turkey Turns Northern Syria into Death Zone
Turkey: Erdogan's Campaign against the West
UAE calls for Iran talks with world powers, region
UAE warns Iran against 'false choice' between war, 'flawed' deal
Iran now enriching uranium at 5%, claims it can go up to 60%
Iran downed a mysterious drone near sensitive Gulf region, now what?
Iran's President: New Oil Field Found With Over 50B Barrels
United States 'very actively' asking North Korea to return to talks - South Korea
Police join protesters, abandon their posts outside Bolivia's presidential palace
Chile: Protesters burn university, loot church
Divisions rife as Germany marks 30 years since Berlin Wall fell
Nikki Haley says Trump does not deserve 'death penalty' impeachment proceedings
Republicans Argue Impeachment Case Falls Short of Proving Trump Misconduct
Trump retaliates against impeachment proceedings, toys with releasing Ukraine call summary
Trump wants Pelosi, Biden to be called as impeachment inquiry witnesses, says he'll release second phone call transcript
House Republicans push for Biden's son to testify in Trump impeachment probe
Schiff signals he will reject GOP 'sham' witness requests
Kanye West encourages black Americans not to vote for Democrats: 'That's not the power'
This Red Alert Is Now Flashing on the Bond Trader's Radar Screen
Richest 1% of Americans Close to Surpassing Wealth of Middle Class
Cash-Strapped Small Businesses Turn to GoFundMe
Mercury Transit 2019: Where and How to See It on Nov. 11
5.6 magnitude earthquake hits near Nuku'alofa, Tonga
5.1 magnitude earthquake hits near Vallenar, Chile
5.0 magnitude earthquake hits near Petropavlovsk-Kamchatskiy, Russia
A total of almost a 1,000 quakes, (174 yesterday) have now rocked the Californian city of Ventura in the last 7 days just 4 months after almost 12,000 quakes hit close by
Sabancaya volcano in Peru erupts to 27,000ft
Popocateptl volcano in Mexico erupts to 24,000ft
Sangay volcano in Ecuador erupts to 22,000ft
Ruiz volcano in Colombia erupts to 20,000ft
Reventador volcano in Ecuador erupts to 15,000ft
Nevados De Chillan volcano in Chile erupts to 14,000ft
Copahue volcano in Chile erupts to 11,000ft
Sangeang Api volcano in Indonesia erupts to 10,000ft
Hundreds of thousands evacuated as cyclone hits Bangladesh
Six dead as Cyclone Bulbul smashes into India, Bangladesh coasts
Typhoon "Nakri" (Quiel) exits the Philippines, now heading toward Vietnam
Wildfires Rage In Australian State: 'We've Simply Never Had This Number Of Fires'
As Delhi Chokes On Smog, India's Health Minister Advises: Eat More Carrots
The law that's helping fuel Delhi's deadly air pollution
Aged 90 and still taking cocaine - increase in older people admitted to hospital with drug's effects
Roman Catholic Churches Celebrating 'Gay Pride' Masses
Tracking Bible Prophecy Headlines - 11/9/2019
Netanyahu appoints Bennett as defense minister; Likud, New Right to unite
Gantz says he's doubtful Likud wants unity, and so is 'examining alternatives'
The Cyrus Debate Ironically Confirms the Truth of Jewish History in Jerusalem
UK Labour activist says Palestinians face 'pogroms' and 'Jewish final solution'
About 75 headstones toppled at Jewish cemetery in Nebraska
Lebanese banks face threats, Hariri said to want neutral government
Split the Cedars of Lebanon: Evangelicals Balance Prayer, Protest, and Politics in Ongoing Uprising
Lebanon protests: Confronting the 'sexualisation' of women demonstrators
Rocket barrage hits Iraq base housing US troops
Kurds tell EU: Get tough with Turkey or face ISIS fighters
Erdogan says Turkey will not leave Syria until other countries pull out
Commentary: The Real Reason U.S. Troops Are Guarding Oil in Syria
US military ops in Syria getting complicated for Washington
Nearly half million people in northeast Syria face water crisis: ICRC
Let Russia and Iran have Syria - it's a disaster anyway
Oil, Arms And Politics: How Putin Took Control Of The Middle East
UN human rights reps overwhelmingly applaud Iran for its record
Pompeo slams Iran's 'intimidation' of IAEA inspector as 'outrageous'
Former Iranian diplomat: 'downed drone belongs to Israel'
North Korea says 'window of opportunity closing' for outcome of talks with US
Hong Kong faces 24th weekend of protest after student's death
Made in America. Dead in Mexico. The massacre of a family this week highlights 'grave problem' of gun smuggling
Democrats' new moves show House could wrap up impeachment by Christmas
Sen. Kennedy defends calling Pelosi 'dumb,' says impeachment is rigged like pro wrestling 'Smackdown'
Factbox: Trump impeachment hearings likely to draw high ratings in new era of political TV
Trump claims impeachment making him 'stronger,' rails against whistleblower
Facebook deleting mentions of the name of alleged Trump whistleblower
Super Rich Rethink Buying Yachts in Uncertain Economy
Businesses are stocking up for an expected downturn
IMF Warns Europe to Make Emergency Plan for Economic Slump
The rise of microchipping: are we ready for technology to get under the skin?
Sky-high selfies: Japan warns US over 'outrageous' antics of military pilots
6.5 magnitude earthquake hits near Ndoi Island, Fiji
5.6 magnitude earthquake hits near Casillas, Guatemala
5.2 magnitude earthquake hits near Hihifo, Tonga
5.1 magnitude earthquake hits the Northern Mid-Atlantic Ridge
5.1 magnitude earthquake hits near Pondaguitan, Philippines
5.1 magnitude earthquake hits the Indian Ocean Triple Junction
Second Day Of Quake Swarm Rattles Ventura With 70 Estimated Earthquake Events
Iranian media say 520 injured in earthquake
Sabancaya volcano in Peru erupts to 27,000ft
Sakurajima volcano on Japan erupts to 22,000ft
Merapi volcano in Indonesia erupts to 15,000ft
Nevados De Chillan volcano in Chile erupts to 14,000ft
Reventador volcano in Ecuador erupts to 13,000ft
Sheveluch volcano on Kamchatka, Russia eurpts to 12,000ft
Copahue volcano in Chile erupts to 10,000ft
Sangeang Api Volcano in Indonesia erupts to 10,000ft
Bangladesh evacuates 100,000 as Cyclone Bulbul approaches
Typhoon Nakri to renew the threat for flooding in Vietnam
UK weather: Woman dies and hundreds evacuated after 'biblical' floods hit North and Midlands
Next week's Arctic blast will be so cold, forecasters expect it to break 170 records across US
'Unprecedented' brushfire emergency in New South Wales as dozens of blazes undergo explosive growth
Blackouts, Fires, High Gas Prices: Who Wants to Live in California Today?
10 hospitalized after insulin administered instead of flu shots
First case of dengue spread by sex confirmed in Spain
Maryland Medical Company Claims To Have Cure For HIV, AIDS
Georgia far-right protest at gay film premiere
Primary schools should not consult parents before teaching LGBT+ relationships, watchdog chief says
Tracking Bible Prophecy Headlines - 11/8/2019
Nadler: Conditioning US Assistance to Israel is 'Wrong'
Hamas Leader Taunts Israel's Political Crisis
Commentary: Who will lead the Palestinians after Abbas?
Jordan bans Israeli farmers from border enclave
Jordan said to reject extending lease on border lands, but offer compensation
Cyprus signs $9 billion gas extraction deal with Israel's Delek, other firms
Surprise! Israeli Natural Gas Fields Much Larger than Expected
Top Secret Israeli Oil Firm to Pay $30m for Catastrophic Spill in Landmark Case
Ex-Labour MP: Corbyn unfit, poisoned party with 'anti-Jewish racism'
Holocaust survivor given police escort in Italy after threats
Pompeo in Halle: World must work together to fight antisemitism
Israel joins US, Brazil as lone backers of Cuba embargo at UN
Shin Bet says it thwarted over 450 terrorist attacks in 2019
Israel's restraint comes with a price
Netanyahu: 'Iran is a threat to the whole world - time to wake up'
Netanyahu: Iran lied about its nuclear program, IAEA confirms
Netanyahu: Europe 'must stop stalling,' confront Iran over its nuclear program
Middle East: The Anti-Iran Revolution is Well Underway
US warns Iran could be positioning for 'rapid nuclear breakout'
IAEA accuses Iran of evading attempts to probe uranium production - report
Saudi Arabia calls on Iran to fully cooperate with UN nuclear watchdog
IAEA: Iran not cooperating with probe of nuclear warehouse
IAEA disputes Iran claim that inspector tested positive for explosives
Iran winning Middle East struggle with its use of proxies, report says
US-led coalition launches operation to protect Gulf waters
Iranian air defenses shoot down drone over country's south, local media reports
Iranian military chief: 'Enemies' using protests in Iraq, Lebanon to harm Iran
Iraqi forces kill 10 protesters in Baghdad and Basra
UN chief condemns live fire at Iraqi protesters as 'disturbing'
Iraqi PM: We are working on budget to help manage Iraq's economy
No sign of new cabinet as Lebanese leaders meet, bank curbs continue
Ex-Lebanese PM questioned over how $11 billion was spent
In major reshuffle, Jordan PM moves to push IMF-led economic reforms
Russia deploys military helicopters to patrol Syria-Turkey border
Erdogan threatens to open Europe gates for refugees
France's Macron claims NATO experiencing a 'brain death' in wake of US troop movements in Syria
Syrian Kurdish Refugees Say Kurdish Forces Tried To Prevent Them From Fleeing To Iraq
State Department defied White House to lift hold on Ukraine aid, William Taylor told House investigators
Ukraine envoy had 'clear understanding' on quid pro quo, but no firsthand knowledge of Trump plans: transcript
Democrats discussing multiple articles of impeachment against Trump
Trump's Top Aides Clash Over Impeachment as House Probe Expands
Former Trump adviser Bolton threatened to sue if subpoenaed to testify in impeachment probe: committee
Bolton willing to defy White House and testify if court clears the way, according to people familiar with his views
Trump pushes back on report that he wanted Barr to clear him on Ukraine in news conference: 'Totally untrue'
Trump's allies want to ID the whistleblower, who may learn the price of speaking out
Lawyer for Ukraine whistleblower sends White House cease and desist letter to stop Trump's attacks
Watch: 'The View' Versus Donald Trump Jr.: Loud, Low Blows, Politics, Scandals And Great TV
A book written by an anonymous White House official claims that staff react to Trump's tweets like finding your 'elderly uncle running pantsless across the courtyard'
NY Governor Cuomo Signs Bill Prohibiting Churches, Nonprofits From Endorsing, Opposing Political Candidates
New York Fed Adds $115.14 Billion in Short-Term Liquidity to Markets
Dow, S&P 500 end at record highs even as conflicts emerge in Washington over new deal with China to cancel tariffs in stages
The White House is sharply divided over proposal to remove some China tariffs, report says
China and U.S. 'agree to phased rollback' of extra trade war tariffs
Charges: Chinese surveillance goods illegally sold to US
China kicks off work on 6G technology after 5G launch: State media
AI that was deemed too dangerous to be released has now been released into the world
Iran earthquake: 'significant casualties likely' after 5.9 tremor hits north-west
Iran Earthquake Kills At Least 5, Injures More Than 300
5.9 magnitude earthquake hits near Hihifo, Tonga
5.4 magnitude earthquake hits the South Indian Ocean
5.2 mangitude earthquake hits near Lorengau, Papua New Guinea
5.2 magnitude earthquake hits near Sulangan, Philippines
5.0 magnitude earthquake hits near Pondaguitan, Philippines
5.0 magnitude earthquake hits the Southern Mid-Atlantic Ridge
Sabancaya volcano in Peru erupts to 24,000ft
Sakurajima volcano Japan erupts to 22,000ft
Popocateptl volcano in Mexico erupts to 20,000ft
Reventador volcano in Ecuador erupts to 15,000ft
Manam volcano in Papua New Guinea erupts to 15,000ft
Sangeang Api volcano in Indonesia erupts to 10,000ft
Tropical Cyclone Matmo is reborn as Bulbul - A rare overland passage by a tropical cyclone brings a threat to India and Bangladesh
Typhoon Nakri to make landfall in South- Central region of Vietnam
Freak hailstorm rips through Riverland, causing significant crop damage, South Australia
Drought ravages southern Africa, officials say 45 million at risk of hunger
Orangutan granted 'personhood' settles into new Florida home
Trump administration must provide mental health services to migrant families, federal judge says
Statue of ancient god of child sacrifice put on display in Rome
New Pro-Abortion Campaign Calls Killing Babies an "Act of Love and Compassion"
Judge Strikes Down HHS Rule Protecting Healthcare Professionals Who Decline to Perform Abortions
Georgia State Lawmaker Proposes Making Gender Transition Surgery for Minors a Felony
From 'Schitt's Creek' to 'Batwoman,' LGBTQ characters on U.S. TV are at an all-time high
Christian Comedian John Crist Cancels 2019 Tour Dates After Reports of Sexting, Harassment, Manipulation
World Evangelical Alliance General Assembly opens with call to Christians to finish the Great Commission
Tracking Bible Prophecy Headlines - 11/7/2019
Netanyahu requests U.S. transfer funds to PA, Trump refuses
Report: Trump said Israel should pay for PA security assistance instead of US
Palestinian elections are looking likely, and may be spectacularly bad for Abbas
Head of UN Palestinian refugee agency resigns amid misconduct inquiry
Liberal US Jewish groups ask Israeli politicians to oppose West Bank annexation
Top Netanyahu Aide Urges Evangelicals to Fight to Protect West Bank Settlements
Tom Watson, UK Labour No.2 and top voice against anti-Semitism in party, resigns
The Lost Tribes of Spanish Jews - Torn between leaving or staying in chaos, Venezuelan Jews turn toward Spain
European MP: We need to increase security 'wherever Jewish life takes place'
Security Agencies in India on Alert for Possible Terrorist Attacks on Jewish, Israeli Targets
UAE mulls opening up to Israeli tourists
Asking for budget increase, IDF general warns of new Iranian threats
Iran injects uranium gas into Fordo centrifuges, in worst breach of nuke deal
In latest escalation, Iran briefly detains international nuclear inspector
Iran says it has cancelled the accreditation of UN nuclear inspector
Iran blocked IAEA inspector over fears she might have 'suspicious material'
Israeli official: Jerusalem providing aid to Kurds since US pullout in Syria
Israel aiding Syria's Kurds, advocating for them with US: Official
Russia strikes kill six civilians in northwest Syria: Monitor
Putin: New weapons will offer Russia reliable protection
Russia Says 2,000 Relatives of Middle East Militants Pose Security Threat
Erdogan to meet Trump in Washington next week as tensions flare
Erdogan says US not fulfilling Syria deal ahead of Trump talks
Wife of killed Isis leader Abu Bakr al-Baghdadi captured, says Turkey
UN expresses concern over rising Iraq protests death toll
Iraqi security forces break up protests in Battle of the Bridges
Iraqi protesters block entrance to Nassiriya oil refinery
Umm Qasr port blockage by anti-government protesters has cost Iraq over $6 bln: PM spokesman
Sinking Israel-Jordan relations leave Dead Sea, a natural wonder, low and dry
Jordan attack: Knifeman stabs eight, including tourists, in Jerash
Foreign jets used in Libyan refugee centre airstrike, says UN
Water crisis builds in Egypt as dam talks falter, temperatures rise
US says Egypt, Ethiopia and Sudan reaffirm joint efforts to reach deal on dam
Burkina Faso: Gunmen ambush mining firm convoy and kill 37
15 Killed In Deadliest Attack To Hit Thailand's Restive South In Years
North Korea slams planned US military drills with South Korea
North Korea Threatens to Upend Nuclear Talks Due to U.S. 'Reckless Military Frenzy'
Taiwan warns of possible attack if China's slowdown 'becomes serious'
India is opting out of a China-backed trade deal. That could hurt its economy
Europeans look to China as a global partner, shunning Trump's U.S.
U.S. Collected a Record $7 Billion in Tariffs in September
U.S. diplomats to star in public impeachment hearings next week
Sen. Graham dismisses Schiff statement, says Ambassador Sondland's testimony revision 'suspicious'
Graham: Trump administration 'incapable of forming a quid pro quo,' Ukraine policy 'incoherent'
Republicans Debating Whether to Call the Bidens as Witnesses in Impeachment Trial
Donald Trump Jr. Tweets Alleged Name of Whistleblower
"There's a Real Concern for This Guy's Safety": News Outlets Grapple With Unmasking the Whistle-Blower
Intel officials want CIA Director Gina Haspel to protect Ukraine whistleblower from Trump
Rand Paul blocks Senate push to protect Trump whistleblower
'Coup has started,' whistleblower's attorney said in 2017 posts calling for impeachment
The 'Giuliani factor' that might condemn Trump to impeachment
Trump attacks Democrats as 'totalitarian,' 'doing illegal acts'
Trump wanted Barr to hold news conference saying the president broke no laws in call with Ukrainian leader
Lindsey Graham expects 'stunning' FISA report after receiving update from Attorney General William Barr
'Fake News': Pence team denies anonymous op-ed author claim about 25th Amendment
Kentucky Gov. Matt Bevin raises voter-fraud concerns as unofficial tally has him trailing by 5,000 votes
Election Day 2019: Democrats Sweep Delaware County Council For First Time Since Civil War
Election Results: First Muslim Woman Elected to Virginia's State Senate
'Even Democrats are pushing the panic button' - GOP senator-doctor rips Warren's 'Medicare for All'
US: Saudis recruited Twitter workers to spy on thousands of users
Study details how Russia succeeds in censoring the internet
Russia Targets Dissenters - Right in Their Bank Accounts
Leaked Facebook Records Belie Public Push for User Privacy
Your DNA Profile is Private? A Florida Judge Just Said Otherwise
Uber self-driving car involved in fatal crash couldn't detect jaywalkers
Put down that phone! Indonesians invent device to aid internet-addicted
A false hijacking alarm brought Amsterdam's Schiphol airport to standstill
Massive 2,000-foot asteroid to whiz past Earth later this month
5.7 magnitude earthquake hits near Jomalig, Philippines
5.0 magnitude earthquake hits near Ohonua, Tonga
Sabancaya volcano in Peru erupts to 23,000ft
Popocateptl volcano in Mexico erupts to 21,000ft
Ruiz volcano in Colombia erupts to 20,000ft
Sakurajima volcano on Japan erupts to 16,000ft
Reventador volcano in Ecuador erupts to 15,000ft
Nevados De Chillan volcano in Chile erupts to 13,000ft
Sheveluch volcano on Kamchatka, Russia erupts to 12,000ft
Ebeko volcano in the Kuril Islands erupts to 11,000ft
Sangeang Api volcano in Indonesia erupts to 10,000ft
Super Typhoon Halong: A Humdinger of a Cat 5 Storm
Super Typhoon Halong rages, with additional storms eyeing Vietnam, India, and Bangladesh
Tornado Caught On Camera In Greece
Living in Delhi's smog is already hell and if India doesn't act it will only get worse - especially for the poorest
Italy to become first country to make studying climate change compulsory in schools
Israelis are 'Greta shaming' each other over plastic
Beyond vegan burgers: next-generation protein could come from air, methane, volcanic springs
Recently Discovered Ancient Fossils May Be the 'Missing Link' Between Apes and Humans
Majority Of Children Regularly Battling Anxiety: 'Possibly Most Stressed Generation Ever'
Escalating Millennial Health Problems Raise Economic Concerns
UAE prisoners denied HIV treatment - Human Rights Watch
Federal judge strikes down rule allowing clinicians to object to abortions for moral or religious reasons
Lesbian Priest Tapped To Head Major Abortion Group, Calls Abortionists 'Modern-Day Saints'
Swiss Protestant church network votes in favor of same-sex marriage
12 arrested in 'revenge porn' crackdown after sharing nude photos on Telegram
China changes Bible characters to ancient Chinese in official church magazine: 'It's so bizarre'
AG Barr Says America Was Founded on Christian Values, Progressive Group Calls Statement 'Toxic Christian Nationalism'
Popeyes Not Pulling Chicken Sandwich Despite Murder and Mayhem
Tracking Bible Prophecy Headlines - 11/6/2019
'Unity government is dead - Israel headed for another election'
Fatah official: Abbas won't seek reelection
Likud MK pushes PM on West Bank annexation
Hamas threatens cut in financial aid to Gaza will lead to escalation in violence
US Jewish umbrella group slams Democratic hopefuls' calls to leverage Israel aid
Rivlin urges 'anti-Semitism czars' to urgent action
In probe transcripts, police threaten key witness against Netanyahu with loss of assets
AG to check alleged police wrongdoing in grilling of witness against Netanyahu
Russia reportedly in possession of advanced Israeli interceptor missile
IDF Operations Head: Threat posed by Iran is not 'fear-mongering'
Rouhani: Iran to continue scaling back commitments to nuclear deal
Iran further violates 2015 deal by injecting gas into Fordow centrifuges
Netanyahu: Iran's decision to enrich uranium at Fordow endangers the world
As Iran expands enrichment, Netanyahu vows it will never have nukes
EU, Russia express concern over Iran's announcement of new enrichment
US accuses Iran of 'nuclear extortion' as Tehran expands enrichment at key plant
Trump OKs wider Syria oil mission, raising legal questions
ISIS Tells Followers to Set Forest Fires in U.S., Europe
Iraqi forces shoot dead 13 protesters in renewed crackdown
'They Have Stolen Everything From Us': Iraq's Anti-Government Protests Continue
The World's Protesters Want to Soak the Rich, But That's Not All
Under shroud of secrecy US weapons arrive in Yemen despite Congressional outrage
Gunmen kill 15 in southern Thailand's worst attack in years
Anti-police violence surges in the tough suburbs of Paris
Did Russia interfere in Brexit?: An unpublished report roils U.K. politics before election
UK's Johnson to launch election bid with promise to 'get Brexit done'
Boris Johnson's Brexit trade deal with Trump would force the UK to accept food contaminated with maggots and rat hair, warns Jeremy Corbyn
India is opting out of a China-backed trade deal. That could hurt its economy
McConnell says Senate would acquit Trump if trial held today
DOJ will fight impeachment subpoenas unless Trump administration witnesses are allowed attorneys
Impeachment reversal: Diplomat now acknowledges quid pro quo
Impeachment probe: Diplomat says he knew why US aid withheld
Lindsey Graham calls latest impeachment inquiry 'a bunch of BS' after new transcripts released
Most Republicans on impeachment committees aren't showing up, transcripts reveal
Republicans break with Trump and Rand Paul on whistleblower unmasking
Rand Paul doubles down on call for whistleblower to come forward, slams Hunter Biden
Kentucky outcome embarrasses Trump and worries many Republicans ahead of 2020
Democrats will control Virginia House and Senate for the first time in more than two decades
Virginia cyclist who flipped off Trump's motorcade wins race for local office
Federal Officials Warn Russia, China And Iran Want To Interfere In The 2020 Election
'Deep fake' videos could upend an election - but Silicon Valley may have a way to combat them
Clinton says Facebook chief should 'pay price' for endangering US democracy
California DMV 'inappropriately' shared customers' Social Security information with feds
Amazon Alexa, Apple's Siri and Google Assistant can be hacked using lasers, experts warn
Report: Instagram, other apps sold in Google, Apple app stores being used to facilitate human trafficking
Mass Cellphone Outages During CA Fires Raise Question About What Will Happen After Major Quake
6.3 magnitude earthquake hits near the South Sandwich Islands
5.9 magnitude earthquake hits near Sola, Vanuatu
5.8 magnitude earthquake hits near Sola, Vanuatu
5.3 magnitude earthquake hits near Lar, Iran
5.1 magnitude earthquake hits near Sola, Vanuatu
5.1 magnitude earthquake hits near Merizo Village, Guam
5.1 magnitude earthquake hits near Farkhar, Afghanistan
5.0 magnitude earthquake hits near Santa Maria Huazolotitlan, Mexico
Sabancaya volcano in Peru erupts to 27,000ft
Popocateptl volcano in Mexico erupts to 21,000ft
Reventador volcano in Ecuador erupts to 15,000ft
Sakurajima volcano on Japan erupts to 14,000ft
Nevados De Chilla volcano in Chile erupts to 14,000ft
Copahue volcano in Chile erupts to 12,000ft
Sangeang Api volcano in Indonesia erupts to 10,000ft
Super typhoon Halong among strongest storms ever seen on Earth
Tropical storm, strong winds, headed for Vietnam and Thailand
Tropical Cyclone Maha has no impact on UAE: NCM
2019 North Indian Ocean cyclone season breaks named storm days record
11,000 scientists warn of 'untold suffering due to the climate crisis'
Donald Trump Continues to Attack California During Wildfires: 'Los Angeles Looks Like a Third-world City'
Climate Change Is Disrupting Centuries-Old Methods Of Winemaking In France
Earth Needs Fewer People to Beat the Climate Crisis, Scientists Say
Parasitic worms found in woman's eye as scientists warn of 'emerging' disease
People are posting their genitals on Reddit to 'diagnose' STDs
Finnish Politician, Pastor's Wife Accused of 'Incitement of Hatred' Over Booklet 'Male and Female He Created Them'
Thousands protest across Spain after men cleared of raping unconscious 14-year-old girl: 'People are raging'
Mexican cartel massacre: 9 Americans, including 6 children, from Mormon offshoot murdered
Woman whose sister-in-law was killed in massacre near the US-Mexico border says cartels have targeted them before
Trump calls for 'war' against Mexican drug cartel 'monsters' after Americans murdered
Russian Court Sentences Jehovah's Witness To 6 Years In Prison For 'Extremism'
Tracking Bible Prophecy Headlines - 11/5/2019
Hamas Leader in Gaza Threatens His Group Can Strike Tel Aviv 'For Six Consecutive Months'
'We'll turn Israeli cities into ghost towns,' Hamas leader warns
Hamas leader threatens Gantz: 'You will curse the day that you were born'
Attorney general rejects request to investigate leaks in Netanyahu's probes
Men dressed as Jews hand out Holocaust denial fliers at Colorado mall
'If Corbyn is elected PM, Jews will leave the UK en masse'
UK Labour candidate said she would 'celebrate' deaths of Netanyahu, Blair, Bush
UK reduces its terror threat level from 'severe' to 'substantial'
White supremacist charged with planning to blow up Colorado synagogue
The Coming Middle East Conflagration - Israel is bracing itself for war with Iranian proxies, as Tehran escalates its provocations.
Foreign-policy experts predict that an Iranian attack on Israel is just a matter of time
Iran Finds Itself in Crosshairs of Arab Protesters
Israel slams Iran for 'murderous' intervention in Iraq protests
Iran announces nuke deal violations 40 years after U.S. Embassy takeover, hostage crisis
Iran announces sharp rise in enriched uranium production
US unveils fresh sanctions against top Iranian commanders, officials
European Union warns Iran over nuclear deal after uranium claims
With Latest Nuke Deal Breach, Iran Forces Remaining Signatories to Face Hard Dilemma
Iranians mark anniversary of US embassy seizure with chants of 'Death to America'
US troop level in Syria stable despite announced withdrawal
Turkey says it captured slain IS leader's sister in Syria
Egyptian military: We killed 83 ISIS operatives in Sinai
'Defeated' ISIS has found safe haven in an ungoverned part of Iraq
Angered by Onslaught in Northern Syria, Iraqi Kurds Push for Boycott of Turkish Goods
At least 5 protesters killed in new round of clashes in Iraq
Internet access cut off in much of Iraq: Reports
Jordan government resigns ahead of a reshuffle
Trump speaks with Egypt's Sisi, backs talks on disputed Ethiopia dam
Saudi navy takes part in international maritime exercise
Pompeo says he looks forward to continuing strong US-Saudi partnership
Ethiopia PM Abiy says death toll from recent protests rises to 86
Deadly grenade attack hits Kashmir amid India lockdown
China is reportedly sending men to sleep in the same beds as Uighur Muslim women while their husbands are in prison camps
China urges 'tougher line' in Hong Kong after attack on Xinhua
Xi voices 'high degree of trust' in Hong Kong leader over unrest
Ukraine poised to fire prosecutor who compiled Hunter Biden dossier
Ex-Ukrainian Ambassador Says She Was Warned That Giuliani, Trump Were Targeting Her
Democrats prepare for open hearings, seek Bolton testimony
House Republicans plan to call Adam Schiff to testify in impeachment inquiry, say he is 'fact witness'
White House Officials Fail to Appear for Impeachment Inquiry Testimony
Impeachment haunts the campaign trail as candidates compete against the bigger story
Impeachment will turn out to be 'self-destructive' for Democrats, Greg Gutfeld says
Ex-evangelical pastor says supporting Trump has been 'damaging' to church
'It is the judgment': Former megachurch pastor claims God is punishing evangelicals with Trump
In a major blow to Trump, a federal appeals court ruled he has to turn over his taxes to New York prosecutors
Trump's accounting firm must hand over 8 years of tax returns, court rules
Trump will ask Supreme Court to take New York tax returns case after losing appeal
Wall Street donors are so worried about Elizabeth Warren that they are snubbing Democrats in 2020 Senate races
Don't celebrate the Dow record too much, Morgan Stanley predicts dismal returns the next decade
Dow rips to a record high, now up nearly 18% on the year
Dow soars to record high on trade optimism, joining other major US indexes
New York Fed Official Says Market Interventions Have Restored Calm
The 'mother of all bubbles' could blow up the economy if profits don't improve, warns Blackstone strategist
The euro is a 'trap' and countries should be allowed to ditch it, Hungary's central banker says
ID, wallet, keys all in your hand: Sweden moves into the future with microchipping
More airports consider going off the grid as power outages ground flights
Drones Used in Crime Fly Under the Law's Radar
Asteroid size of bus zips by Earth closer than the Moon 'hours' after NASA spots it
NASA Warns 1,115-Foot Killer Asteroid Can Hit Earth In 2024
6.6 magnitude quake strikes off Tonga: USGS
Magnitude 6.0 quake hits in central Chile, no damages reported
5.5 magnitude earthquake hits near Neiafu, Tonga
5.3 magnitude earthquake hits near Vaini, Tonga
5.2 magnitude earthquake hits near Tocopilla, Chile
Sabancaya volcano in Peru erupts to 27,000ft
Reventador volcano in Ecuador erupts to 15,000ft
Nevados De Chillan volcano in Chile erupts to 12,000ft
Sakurajima volcano on Japan erupts to 12,000ft
Sangeang Api volcano in Indonesia erupts to 11,000ft
Ebeko volcano in the Kuril Islands erupts to 10,000ft
Air pollution: How three global cities tackle the problem
Deforestation is overrated as environmental threat, study finds
Trump administration notifies UN of planned Paris climate accord exit
Greta Thunberg 'hitchhiking' back across Atlantic after climate summit moved from Chile to Spain at last minute
Lead in Canada's drinking water worse than Flint crisis, investigation says
Millions of cannabis plants in California with 'black market' value of $1B seized and destroyed
A Russian Startup Is Selling Robot Clones of Real People
A New Approach to Gene Therapy - Now In Dogs, Maybe Later In Humans
Trump reverses Obama-era policy against faith-based adoption agencies
Birth Coach Pressured To Resign After Claiming Only Women Can Have Babies
GQ pushes 'new masculinity,' turning men into women
'Gay conversion therapy' ban drafted in law in Germany
Paula White says Trump wanted to build 'Crystal Cathedral for God' with her in charge
Tracking Bible Prophecy Headlines - 11/4/2019
Netanyahu says those who opposed Oslo peace deal not to blame for Rabin killing
Netanyahu: We have no better friends than our Christian friends
Israel's Netanyahu promises covert actions against enemies
Netanyahu: Hamas to blame for all Gaza attacks, we'll use all means to keep Israel safe
Gaza militants say they won't turn blind eye on latest Israeli strikes
Israel-Egypt gas pipeline deal seen imminent
Netanyahu: Without Israel, Iran would have nuclear weapons
Khamenei says Iran will not yield to US pressure, reaffirms ban on talks
Major Jewish Groups Applaud Twitter for 'Belated' Shut Down of Hamas, Hezbollah Accounts
Lebanon's anti-government protesters return to streets, call for general strike
Fox News Poll: Trump Syria Withdrawal Unpopular, Most Americans Don't Believe ISIS Defeated
Turkey's FM thanks Qatar Emir for 'support' to military operation in Syria
Iraq protests: Capital Baghdad blocked as unrest escalates
Iraq's PM urges protesters to stop, says unrest is hurting the economy
Iraqi PM calls on protesters to reopen roads after civil unrest
NATO: ISIS leader al-Baghdadi's death a 'milestone' in fight
Somalia's ISIS affiliate vows support for group's new leader
Pakistan embassy in Kabul closes visa section amid tensions
UN chief urges Myanmar to resolve Rohingya crisis
Attacker bites politician's ear, others slashed in Hong Kong
In protests around the world, one image stands out: The Joker
Venezuela and El Salvador in tit-for-tat diplomatic expulsions
Lawyer: Whistleblower willing to take written GOP questions
Trump calls on Ukraine whistleblower to 'come forward'
1 Year Out: A divided nation lurches toward 2020 US election
Donald Trump Greeted By Boos Again, This Time At UFC Fight In New York - Or Was He?
Pelosi Takes Swipe at the Bernie Sanders' Wing of Her Party: Socialism Won't 'Win the Electoral College'
Deadly California fault line may wake with 8.0 quake
5.7 magnitude earthquake hits near Chilecito, Argentina
5.2 magnitude earthquake hits near Ovalle, Chile
5.1 magnitude earthquake hits off the east coast of the North Island of New Zealand
Series of earthquakes hits Kansas and Oklahoma overnight, seismologists report
Toll in Philippine quakes climbs to 21
Sheveluch volcano on Kamchatka, Russia erupts to 33,000ft
Popocateptl volcano in Mexico erupts to 29,000ft
Sabancaya volcano in Peru erupts to 24,000ft
Sangay volcano in Ecuador erupts to 20,000ft
Reventador volcano in Ecuador erupts to 15,000ft
Nevados De Chillan volcano in Chile erupts to 12,000ft
Ebeko volcano in the Kuril Islands erupts to 12,000ft
Sakurajima volcano on Japan erupts to 11,000ft
Sangeang Api volcano in Indonesia erupts to 11,000ft
Copahue volcano in Chile erupts to 10,000ft
Storm Amelie leaves thousands without electricity in France
Trump criticizes California Gov. Newsom over handling of wildfires, threatens to cut federal funding
Tel Aviv Court Orders Mother to Vaccinate Her Two Children - mother refused to vaccinate kids out of 'messianic' ideology
Christian Print Shop Wins Case, Won't Be Forced to Create Gay Pride Shirt
'The true religion of America': Why one TV mogul is going all in on sports
'Not abandoned': International Day of Prayer for the Persecuted Church
The Bible Project videos reaching millions with help of YouTube and crowdfunding
Nearly 700 languages now have a complete Bible translation
Tracking Bible Prophecy Headlines - 11/3/2019
Bennett: I release Netanyahu of any commitment to me; we just need a government
At Rabin's Memorial Gantz Declares 'Israel Will Never Surrender to Hatred'
Hamas, Islamic Jihad warn Israel after Gaza strikes
IDF prepares for more, longer-range rockets from Gaza as tense calm resumes
Colombia condemns defacement of menorah monument with swastika
Eastern German city declares 'Nazi emergency'
Lebanon: Fractured State in Search of Leader
Lebanese keep protest alive in northern city of Tripoli
Protests toppled two governments in three days, but the fight is only beginning
Why is Iran so afraid of Iraqi and Lebanese anti-government protests?
Iranian Student Leader of 1979 U.S. Embassy Takeover Says He Now Regrets the Attack
Iran inks preliminary deal to rebuild Syria's electrical grid, state media says
At least 13 dead in car bomb in Turkish-held Syrian border town
Syria conflict: The 'war crimes' caught in brutal phone footage
Assad: Trump Is "The Most Transparent President," He Admits U.S. Government Works For Oil And Weapons Lobbies
Turkey says will send Islamic State prisoners to home countries
Anti-ISIS coalition destroys terror group's tunnel systems
Egypt's Sinai Province Swears Allegiance to New Islamic State Leader
Protesters block roads to Iraqi port, demand end to foreign meddling
Roadside bomb kills 9 Afghan children on their walk to school
Indians in Kashmir 'live in fear' after killings of non-Kashmiris
Russia nixed arms sales to Israel's enemies at its request, PM's adviser says
'Bulletproof' China-backed site attacks HK democracy activists
Hong Kong Protesters Trash China's Xinhua Agency Office in Night of Violence
Clean-up operation underway as Hong Kong reels from worst violence in weeks
Brazil in 'civil war,' says head of Congress' pro-gun faction
El Salvador orders Venezuelan diplomats to leave the country
UK PM Johnson rejects calls for no-deal Brexit in election pitch
Trump Accused of Interfering in U.K. Election to Help 'Friend' Boris Johnson
More non-Mexican migrants are being arrested at the border in San Diego than ever
Trump defends border wall design after report smugglers are sawing through it
Soros: Trump 'a confidence trickster' who's 'digging his own grave'
Former Acting CIA Director John McLaughlin on Impeachment: "Thank God For The Deep State"
Americans Hate One Another. Impeachment Isn't Helping.
Liz Cheney calls on Nancy Pelosi to release impeachment transcripts, end 'selective leaking'
'Get the emails': Mueller interview notes reveal Trump campaign hunt to damage Clinton
Alexa, did he do it? Smart device could be witness in suspicious Florida death
'Terminator' at 35: How AI and the militarization of tech has evolved
Extremely close flyby of asteroid 2019 UN13 - just 0.03 LD, closest since February 2011
6.1 magnitude earthquake hits near Visokoi Island, South Georgia and the South Sandwich Islands
Sheveluch volcano on Kamchatka, Russia erupts to 33,000ft
Popocateptl volcano in Mexico erupts to 29,000ft
Sabancaya volcano in Peru erupts to 24,000ft
Reventador volcano in Ecuador erupts to 19,000ft
Nevados De Chillan volcano in Chile erupts to 16,000ft
Copahue volcano in Chile erupts to 14,000ft
Almost 1 million lose power after intense Halloween storm rolls through eastern US
South Africa facing worst drought in 1,000 years
Calif. gov.: State could take over PG&E in wake of bankruptcy crisis
Climate change: Asia 'coal addiction' must end, UN chief warns
Cities, tribes try a new environmental approach: Give nature rights
Controversial Pesticides Are Suspected Of Starving Fish
A modern family: 20-plus sperm donor siblings find each other
Democrat Lawmaker Calls Miscarried Babies a "Mess on a Napkin"
Puberty blockers yield 'the most insidious child sterilization programs ever devised,' doctors say
Facing backlash, Delta Air Lines restores same-sex love scenes to 'Rocketman' and 'Booksmart' in-flight versions
Midshipmen get Satanic Temple study group at the Naval Academy
Tracking Bible Prophecy Headlines - 11/2/2019
Israel frets as imminent EU ruling expected to force settlement labeling
Gantz: I'm determined to have broad unity government, not third elections
AG said aiming to decide whether to indict Netanyahu by end of November
Rocket fired from Gaza hits home in Sderot as Iron Dome intercepts 8 others
Israel carries out air raids on Gaza after rocket attacks
Thousands of Gazans take part in weekly border protests, rioters attack troops
Nasrallah vows Hezbollah will 'clean up' Lebanon's skies from Israeli incursions
Syria's Assad says Trump's transparency makes him 'best American president' ever
Trump says he knows all about the new Isis leader - but experts insist 'The Scholar' remains a mystery
Donald Trump Faces New Mideast Crisis as 'Iraq Spring' Unrest Threatens US and Iran's Hold on Region
Iraqis focus anger on Iran, as they defy crackdown to hold biggest protests yet
Anti-government demonstrations in Iraq swell as protesters defy teargas
Pompeo says Iraq must listen to protesters' 'legitimate demands'
Hong Kong braces for 'emergency' protest call for autonomy
North Korea confirms third test-firing of "super-large" multiple rocket launcher
Russia rolls out its 'sovereign internet.' Is it building a digital Iron Curtain?
New Russian Law Gives Government Sweeping Power Over Internet
Planeloads of Cash From Russia Have Been Shipped to Venezuela
A 'growing club' of 'very powerful countries' is steering away from using the dollar
Chile's fiery anger fueled by fears of poverty in old age
Brazilian president's son suggests using dictatorship-era tactics on leftist foes
Cuba denies stoking Latin American social unrest
'Truly hostile': Chinese Communist ideology threatens United States, Pompeo warns
Trump says Boris Johnson's Brexit plan means the US 'can't make a trade deal with the UK'
US debt surpasses $23 trillion for first time
New York Fed Adds $104.583 Billion to Markets
Nearly 40% of 2019 farm income will come from federal aid and insurance
Pelosi Expects Public Impeachment Hearings to Begin This Month
Schiff says impeachment transcripts could come next week
Testimony: White House lawyer told Vindman not to discuss Ukraine call
'Energized my base': Trump says impeachment will backfire on Democrats
Trump: impeachment a move to 'nullify' 2016 and 'undermine' re-election
Army eyes groups of autonomous 'morphing' robots for 2040
Britain orders immediate moratorium on fracking due to earth tremor concerns
5.3 magnitude earthquake hits near Masachapa, Nicaragua
3.4-magnitude earthquake felt in northern Israel
Sabancaya volcano in Peru erupts to 25,000ft
Popocateptl volcano in Mexico erupts to 22,000ft
Reventador volcano in Ecuador erupts to 15,000ft
Nevados De Chillan volcano in Chile erupts to 14,000ft
Kerinci volcano in Indonesia erupts to 14,000ft
Sakurajima volcano on Japan erupts to 11,000ft
California wildfires signal a 'fire age,' expert claims
'Gas chamber': Pollution hits record high in New Delhi
Pig Plague Starts Rippling Through American Meat Markets
Mouth cancer rates reach record high: Is oral sex to blame?
Rule would let faith-based adoption groups exclude LGBTQ parents
Roberts joins Supreme Court's liberal wing in blocking Louisiana abortion law
Man who advocated caning for adultery gets caned for adultery
California's Prop 47 leads to rise in shoplifting, thefts, criminal activity across state
Vatican training more priests while exorcism requests are on the rise
Ministry Offers Free Bibles to Kanye Fans after New Album Caused 'Jesus' to Trend on Google
Tracking Bible Prophecy Headlines - 11/1/2019
Arab MKs meet with Gantz, call for 'real diplomatic process' with Palestinians
Liberman appears to rule out minority government: 'Unity only option'
Netanyahu's Uninhibited Attacks Signal He's Seeking Another Election, Gantz Says
Israel advances 2,342 settler homes, capping off record year under Trump
High-flying UAV and a Jihadist Commander Threaten to Ignite Israel-Gaza Front
Gaza rocket fired at southern Israel, drawing IDF retaliation
Pipe bomb thrown near Rachel's Tomb on outskirts of Jerusalem
Netanyahu's wife during police questioning: Media 'stepping on me like a cockroach'
WhatsApp sues Israeli firm NSO Group over alleged cyber-espionage
After Israeli plea, US cutting $105 million in military aid to Lebanon
IAF chief:All air defense systems on alert amid Iran attack fears
IAF chief: Security challenges posed by Iran becoming more complex
Netanyahu: Iran emboldened by lack of response to aggression
Netanyahu told ministers US can't be counted on against Iran
40 years on, embassy hostage crisis still haunts US-Iran ties
US extends nuclear waivers, puts new sanctions on Iran
Graham, Cruz hit Trump for reportedly approving Iran nuclear waivers
'We in Iran Know How to Deal With Protests,' Soleimani Told Iraqi Officials in Surprise Visit
Iran's Khamenei accuses West, Saudi Arabia of 'spreading turmoil' in Middle East
Assad says Israel behind all anti-government forces in Syrian civil war
Syria's Assad says Kurdish controlled northeast Syria must return to state authority
Syrian Kurdish leader says Turkish attacks continue, contradicting Trump administration claims
Syria's Assad says he does not want Turkey as an 'enemy'
Analysis: Turkish invasion in Syria leads to new development
Expert: Turkish Invasion Threatens Syrian Christian Communities in 'Renaissance'
ISIS Names New Leader, Vows Revenge Against U.S. for Baghdadi Killing
IS confirms Baghdadi death and names successor, calls Trump 'crazy old man'
Iraq president vows early elections; protesters demand more
North Korea Launches Missile Test, Prompting Escalation Fears
North Korea Has Done Nothing to Decrease Nuclear Arsenal
Hong Kong court grants temporary injunction against inciting violence via messaging app Telegram and LIHKG forum
Hong Kong enters its first recession in a decade after months of protests
Pompeo says Chinese Communist Party wants 'international domination'
Trump: The Federal Reserve, not China, is a problem for the country
Video Details Brazen Attack by Mexican Drug Cartel on Government Forces
Mexican president dismisses report alleging military discontent
Sharply divided House approves Dems' impeachment rules
Nasty House floor fight sets baseline for Trump impeachment
Trump Impeachment Vote to Open Intense Public Phase of Inquiry
Trump's Presidency on Treacherous New Ground After House Vote
Senate GOP shifts tone on impeachment
'Sham impeachment': White House accuses Democrats of using vote to try to 'destroy' Trump
Republican PACs are already attacking vulnerable Dems who voted for impeachment resolution
Impeachment trial could complicate Democratic senators' U.S. presidential bids
Rep. Collins: Democrats 'shredded our procedures and shredded our rules and lied to the American people'
Republican lawmaker slams 'Soviet-esque' impeachment inquiry process after House vote
Ex-acting CIA boss expresses gratitude for 'deep state' involvement in impeachment inquiry
Ex-Trump aide confirms Biden probe linked to Ukraine aid
Who Is John Eisenberg? Trump Lawyer Moved Ukraine Transcript to Classified Server After Vindman Complained
'Fireside chat on live television': Trump says he wants to read Ukraine call transcript to American people
Clinton-Obama emails sought by Sen. Ron Johnson amid Dems' impeachment inquiry
Watchdog sues FBI over facial recognition secrecy
Legislation Would Force Google and Rivals to Disclose Search Algorithms
Insanely humanlike androids have entered the workplace and soon may take your job
Keystone pipeline shut after spilling 9,000 barrels of oil in N. Dakota
Spooky Halloween asteroid flyby one of the closest near misses ever seen
5.4 magnitude earthquake hits near Tobelo, Indonesia
5.2 magnitude earthquake hits near Neiafu, Tonga
5.1 magnitude earthquake hits near Gizo, Solomon Islands
5.0 magnitude earthquake hits near Bandar-e Lengeh, Iran
5.0 magnitude earthquake hits South of the Fiji Islands
Sabancaya volcano in Peru erupts to 24,000ft
Popocateptl volcano in Mexico erutps to 19,000ft
Fuego volcano in Guatemala erupts to 16,000ft
Reventador volcano in Ecuador erupts to 15,000ft
Sheveluch volcano on Kamchatka, Russia erupts to 15,000ft
Kerinci volcano in Indonesia erupts to 14,000ft
Nevados De Chillan volcano in Chile erupts to 12,000ft
Sakurajima volcano on Japan erupts to 10,000ft
People feared dead after boat capsizes as flooding in Somalia forces 182,000 people from their homes
96-year-old snowfall record smashed in Chicago as Halloween storm sweeps across US
Days of terrifying darkness, cold and hunger amid PG&E's sweeping power blackouts
Quarter of all pigs worldwide could die from swine fever, animal health organization says
Virginia sues Teva Pharmaceuticals over opioid crisis
If you could erase the worst memory of your life, would you? Scientists are working on a pill for that
As birthrates fall, countries will be forced to adapt or fall behind.
Pastor Robert Jeffress Says Trump Is Christian 'Warrior' and Democrats Worship Pagan God Moloch 'Who Allowed for Child Sacrifice'
Campaign to end child marriage in the U.S. runs into some surprising opposition
Trick-or-treater, 7, shot while collecting candy in Chicago on Halloween
Click here to retun to "Tracking the Birth Pangs" page.