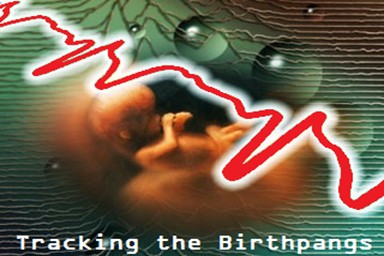 November 2020 Headlines
"Tracking Bible Prophecy" headlines can also be found on
Facebook
Tracking Bible Prophecy Headlines - 11/30/2020
Jordan's King Abdullah and Palestinian leader Abbas meet, hope Biden revives peace process
Cabinet okays transfer of tax revenues to Palestinians as PA renews cooperation
Netanyahu's lawyers to court: The charges are fabricated; cancel them
Saudi Arabia prefers to normalize ties with Israel under Biden - report
Kushner set to travel to Saudi Arabia, with eyes on Israel normalization
Kushner heading to Saudi Arabia and Qatar amid tensions over Iranian scientist killing
Jerusalem fears attacks on Israelis visiting UAE following Iran hit
UAE condemns assassination of top Iranian nuclear scientist
Jordan condemns killing of Iranian nuclear scientist, urges reduced regional tensions
World should thank Israel for hit on Iran nuke chief, Israeli official tells NYT
Killing of nuke chief was done entirely by remote control - Iranian report
Top Iran adviser vows 'calculated and decisive' response to nuke chief's killing
Iranian newspaper urges striking Haifa in retaliation for Fakhrizadeh killing
Amid threats from Tehran, IDF chief says army will keep fighting Iran in Syria
Hezbollah chief said to hunker down amid fears he could be targeted by Israel
A Hungarian official compared billionaire George Soros, who is a Holocaust survivor, to Adolf Hitler
EU proposes new post-Trump alliance with U.S. in face of China threat: Financial Times
Biden identifies more administration officials, Trump vows continued election fight
Trump Blasts Judges Over Election Rulings: 'We Have so Much Evidence'
Trump slams judges' election decisions: 'What kind of a court system is this?'
PA Lt. Gov. John Fetterman: Trump Campaign Will Get 'Clock Cleaned' if It Appeals Ruling to U.S. Supreme Court
Senator Rand Paul claims statistical 'fraud' in states where Trump lost, calls out Big Tech
In 1st interview since US election, Trump insists he won, blasts 'rigged' vote
'This is propaganda': Fox News' Maria Bartiromo slammed for 'softball' Trump interview
Trump Suggests Special Prosecutor For 'Rigged' Election
Trump: DOJ 'missing in action' on alleged election fraud
Trump: 'I'm ashamed that I endorsed' Kemp in Georgia
Trump Supporters Rally Outside Georgia Secretary of State's Home: 'We the People Are Standing Up'
Did President Trump Spring a Trap on Treasonous Democrats on Election Night?
Gingrich: 'You Have Crooked Politicians Running Crooked Elections'
Newt Gingrich: 'Never Thought It Would Be This Corrupt'
Trump considering kicking off 2024 run during Biden's inauguration: report
BLM leader blasts Joe Biden for capitalizing on defund the police, vows to block Eric Garcetti from cabinet position
Obama's daughters joined summer protests against police brutality
Kamala Harris slammed for tweet sucking up to small businesses after bailing out rioters
Forbes Shreds Democrats' Student Debt Forgiveness Push: Makes 'Mockery Of People Who've Played By The Rules'
Fireball 'as bright as full moon' spotted in night sky over Japan
The Biggest Solar Flare In Years Was Just Seen, With More Coming Soon
5.8 magnitude earthquake hits near Humahuaca, Argentina
5.7 magnitude earthquake hits near Neiafu, Tonga
5.5 magnitude earthquake hits near Port-Olry, Vanuatu
5.4 magnitude earthquake hits near Kermadec Islands region
5.4 magnitude earthquake hits near Nikolski, Alaska
5.0 magnitude earthquake hits the Southwest Indian Ridge
5.0 magnitude earthquake hits near Neiafu, Tonga
Klyuchevskoy volcano on Kamchatka, Russia erupts to 25,000ft
Popocateptl volcano in Mexico erupts to 22,000ft
Sangay volcano in Ecuador erupts to 21,000ft
Sabancaya volcano in Peru erupts to 18,000ft
Ebeko volcano in the Kuril Islands erupts to 17,000ft
Reventador volcano in Ecuador erupts to 16,000ft
Semeru volcano in Indonesia erupts to 16,000ft
Fuego volcano in Guatemala erupts to 15,000ft
Lewotolo volcano in Indonesia erupts to 10,000ft
This Year's Hurricane Season Smashes All Kinds of Records
The Pedophile Doctor Who Secretly Impregnated Countless Women With His Own Sperm
Local group takes to Pedestrian Bridge to raise awareness on COVID Vaccine liability
F grades spike by 83% due to school closures in response to COVID-19
Pandemic Nightmare Returns. Supply Chains Stressed, Leading to Empty Store Shelves
Almost one-third of small businesses in New Jersey have have closed: report
Tracking Bible Prophecy Headlines - 11/29/2020
Netanyahu Receives Nobel Peace Prize Nomination
Israeli Airstrike Allegedly Takes out Iranian Terror Cell in Syria
Rouhani blames 'mercenary' Israel for killing nuclear scientist, vows revenge
Iran's supreme leader calls for 'definitive punishment' of scientist's killers
Iranians burn Israel and US flags, Trump and Biden photos after scientist killed
Israeli embassies on alert after Iran retaliation threats, Israel's N12 reports
Israeli missions, Jews around world said on alert after hit on Iran nuke chief
Widow of slain Iran nuclear scientist: His wish to be 'martyred' came true
Iran claims slain nuclear scientist was working on virus detection kit, vaccine
Israel's Gamble: If Assassination Fails to Set Back Iran's Nuclear Program, Blowing Up Deal Is Easy
Nuke chief's death said to be 'pinnacle' of Israeli strategy to thwart Iran bomb
Was scientist's killing the opening shot of a Trump-led war on Iran?
USS Nimitz ordered back to Persian Gulf after Iran's supreme leader threatens revenge over slain scientist
Experts Warn Turkey's Dreams of Reviving the Ottoman Empire Threaten Mideast Stability
Ethiopia declares victory as military gains 'full control' of Tigray capital
Boko Haram kill dozens of farm workers in Nigeria
Pastor, Two Christian Boys Killed in Islamist Attacks in Uganda
Suspected terrorists kill 4 Christians, burn church members' homes after attack on Salvation Army's service post
China: House church pastor detained, fined for refusing to join state-controlled church
Cuba sees rare protest over freedom of expression
Protesters clash with police at Paris protest against police violence
Taliban: War with America 'Will Resume' if Biden Undoes Trump Peace Deal
Joe Biden: Return Of The US Council on Foreign Relations (CFR)
'Pet Psychic' Says She Communicated Telepathically With Biden's Dogs. The Daily Beast Runs With It.
Pennsylvania supreme court throws out Republican bid to reject 2.5m mail-in votes
Pennsylvania Supreme Court Tosses Challenge to Vote-by-Mail Because It Came Too Late
Trump campaign eyes Supreme Court battle after appeals panel tosses Pa. fraud case
'Sooner the better.' Trump plans to take election case to Supreme Court, adviser says
Trump insists Wisconsin, Pennsylvania election fights far from over
Trump continues fight in Wis., Pa.: 'We have found many illegal votes'
Trump's Legal Team to Participate in Public 'Hearing on Election Integrity' with Arizona Lawmakers
Newt Gingrich: 2020 Election May Be 'Biggest Presidential Theft' Since 1824
Flynn Says Trump Won In a 'Massive Landslide'
Former Overstock.com CEO claims to have an army of 'hackers and cyber sleuths' that can prove Trump won reelection
The 'smartest man in the room' has joined Sidney Powell's team
Trump lawyer: Dominion VP missing, offices closed
Reasons why the 2020 presidential election is deeply puzzling
RNC Chair Struggles to Energize Georgia Republicans to Vote in Runoffs They See as Rigged
Trump's legal defeats pile up while his attacks on Georgia's election system raise GOP concerns
Trump calls the Georgia Secretary of State an 'enemy of the people'
Media Censoring Negative Biden News May Have Cost Trump The Election, Swing State Poll Shows
Donald Trump Calls for Section 230 Repeal as Parler CEO Says Facebook, Twitter 'Not Neutral Actors'
SpaceX Is About To Launch Its Prototype Starship Mars Rocket On Its Most Ambitious Flight Yet
Biggest sunspot in years producing multiple B- and C-class solar flares
Full November 'beaver moon' and lunar eclipse to put on a sky show this week
5.1 magnitude earthquake hits near southern East Pacific Rise
Major eruption at Lewotolo volcano, ash to 15.2 km (50 000 feet) a.s.l., Indonesia
Sabancaya volcano in Peru erupts to 24,000ft
Klyuchevskoy volcano on Kamchatka, Russia erupts to 23,000ft
Popocateptl volcano in Mexico erupts to 22,000ft
Sangay volcano in Ecuador erupts to 20,000ft
Semeru volcano in Indonesia erupts to 16,000ft
Fuego volcano in Guatemala erupts to 15,000ft
Reventador volcano in Ecuador erupts to 15,000ft
Ebeko volcano in the Kuril Islands erupts to 10,000ft
Late-season development in Atlantic could become 31st named storm
Severe fire danger for Australia as temperatures smash records
Protesters blocked by police in Poland march against abortion ruling and police violence
God has 'softened hearts,' more people receiving Christ during COVID-19: Franklin Graham
George Pyle: Court says it's OK to spread death - as long as you are a religion.
Supreme Court rejects petition from Louisiana pastor facing charges for violating ban on large gatherings
US is 'rounding the corner into a calamity,' expert says, with Covid-19 deaths projected to double soon
'Broken Heart Syndrome' has increased during coronavirus pandemic, study shows
More people died of suicide in Japan in one month than the entire coronavirus pandemic
Mall food courts capped at 100 after public outcry over photographs showing crowds on Black Friday
Retail lobby pushes to keep stores open for the holiday season as workers fear for their lives
Black Friday shopping in stores craters 52% during pandemic as e-commerce sales surge
"Dark Winter" - Millions Of Americans Are Expected To Lose Their Homes
Decades of Gains Over U.S. Poverty At Risk of Being Wiped Out
Coronavirus Spending has Opened Up the Floodgates of Fraud
The Pandemic Has Broken Shale and Left Oil Markets in OPEC Hands
US dollar falls to lowest value since early September
Last-ditch Brexit trade talks resume amid growing EU scepticism
The Great Reset: If Only It Were Just a Conspiracy
Tracking Bible Prophecy Headlines - 11/28/2020
Head of Iran's nuclear weapons program is assassinated near Tehran
Top Iranian officials blame Israel for nuclear mastermind's killing, vow revenge
Mohsen Fakhrizadeh: 'Father' of Iran nukes said to have long been Mossad target
Iranian scientist's death only the latest in long line of attacks blamed on Israel
Bombs, bullets, killers on motorbikes: Iran's string of slain nuclear scientists
US, world leaders mum on Fakhrizadeh killing; ex-CIA chief calls hit 'reckless'
US officials quiet on Iranian assassination amid fears of dangerous escalation
Obama CIA Director John Brennan blasts assassination of Iranian nuclear scientist
UN chief urges restraint after Iranian scientist assassination
Iran scientist's assassination appears intended to undermine nuclear deal
Trump Pentagon deploys USS Nimitz aircraft carrier to the Persian Gulf: report
'It makes us feel hopeful': Iraqi Kurds watch as Israel befriends old Arab foes
Report: Saudi Arabia's King Salman was not informed of Netanyahu visit
The Taliban are Betraying Trump's Peace Deal
Taiwanese lawmakers throw pig guts on Parliament floor to protest US pork imports
'Their Goal Is to Make You Feel Helpless': In Xi's China, Little Room for Dissent
Trump administration ousts almost all of Pentagon's Defense Policy Board
Latino voters who fled dictatorships fear election was stolen from President Trump
They're baaack: Trump and allies still refuse election loss
Trump digs in, says Biden needs to prove he won 80M votes
5 More Ways Joe Biden Magically Outperformed Election Norms
Affidavit in Sidney Powell's Suit Claims Evidence Ties Vote Machines to Iran, China
Dominion Voting Systems Says It Will Hold Sidney Powell 'Accountable for Any Harm' Connected to Voter Fraud Claims
Giuliani: Team Trump Looking Past Election Suits to State Houses
Federal appeals court rejects Trump campaign's lawsuit over Pennsylvania race - if Trump appeals the ruling, the case could go to the U.S. Supreme Court
State Lawmakers Introduce Resolution Disputing 2020 General Election Results
Pro-Trump Group Donor Sues Over Failure to Expose Election Fraud
Trump warns Georgia runoff boycott would play 'right into the hands of some very sick people'
Amazon says investigating anti-Semitic conspiracy theory responses from 'Alexa'
Another City Is Using Crime Control as an Excuse for Facial Recognition Surveillance
Nevada random shooting spree leaves 1 dead, 4 hurt; suspects arrested in Arizona, police say
We're About to Witness a Super-Rare Planetary Alignment Not Seen in 800 Years
Days before Christmas, Jupiter and Saturn will look like one bright star - some believe the alignment is the same described in the Bible
5.3 magnitude earthquake hits near Severo-Kuril'sk, Russia
5.1 magnitude earthquake hits the southern Mid-Atlantic Ridge
5.0 magnitude earthquake hits the South Sandwich Islands region
Sabancaya volcano in Peru erupts to 25,000ft
Klyuchevskoy volcano on Kamchatka, Russia erupts to 22,000ft
Popocateptl volcano in Mexico erupts to 21,000ft
Semeru volcano in Indonesia erupts to 16,000ft
Reventador volcano in Ecuador erupts to 15,000ft
Dangerous Fire Conditions in Southern California Due to Santa Ana Winds
Bird flu fears grow after spate of mysterious UK swan deaths
How One of the Reddest States Became the Nation's Hottest Weed Market
Chinese doctors jailed for illegally harvesting organs of accident victims
Appeals court rules that Texas, Louisiana can cut Medicaid funding to Planned Parenthood
Professor: Belief in Aliens Could Replace Traditional Religion
China: House church pastor detained, fined for refusing to join state-controlled church
Americans increasingly comfortable with church defiance of COVID-19 restrictions: survey
Supreme Court ruling favoring churches is 'statement' on new conservative bent: Andrew Cuomo
New Study Exposes Alleged Accounting Error Regarding COVID Deaths
Johns Hopkins Study Saying COVID-19 Has 'Relatively No Effect on Deaths' in U.S. Deleted After Publication
Narcolepsy fiasco spurs Covid vaccine fears in Sweden
Dr. Siegel: COVID-19 vaccine side effects are 'transient' compared to severe virus symptoms
United Begins Flying Pfizer's Covid-19 Vaccine
Airlines' new 'health passport' could revive international travel
Democratic Senators Introduce National Mask Legislation
S. Korea agency says N. Korea executed people, shut capital as part of frantic efforts to guard against the coronavirus and its economic damage
Virus keeps Black Friday crowds thin, shoppers shift online
Robots on the rise as Americans experience record job losses amid pandemic
As economy struggles, Fed weighs boosting bond purchases
Falling Market Volatility Signals Growing Optimism About Stock Rally
Tracking Bible Prophecy Headlines - 11/27/2020
Blue and White minister: 'Good chance' we'll vote to dissolve Knesset next week
Citing broken agreements, Netanyahu says 'no doubt' elections are on the way
'Until King Salman has gone,' no progress on Israel-Saudi normalization - report
PA says it conveyed to Biden administration interest in return to peace talks
Annexation currently not on the table, UK envoy Hotovely says
Dozens of East Jerusalem Palestinians Face Eviction Following Settlers' Lawsuits
Jordan scrambles to affirm its custodianship of al-Aqsa mosque - Amman fears warming Israel-Saudi relations may threaten its hold on holy Islamic site
War monitor claims Israeli strike killed at least 19 pro-Iran fighters in Syria
Turkey Does Not Expect U.S. Sanctions Over Russian S-400s Under Biden
Saudi launches digital cooperation organization with Middle East neighbours, Pakistan
EU anti-terror chief warns video games used to spread extremism, prepare attacks
Russia Test-Fires 'Tsirkon' Hypersonic Missile
Belarus' President-in-Exile Urges Joe Biden to Help Topple Putin-Backed Dictatorship
The Biden Presidency Already Has Its First Conspiracy Theory: The Great Reset
The zombie election they won't let die: Trump and allies still deny loss
Trump says he will leave the White House if Electoral College votes for Biden
Attorney Sidney Powell files lawsuit seeking Georgia election results be decertified, awarded to Trump
"The Fraud Was Executed By Many Means": Sidney Powell "Releases Kraken" With Dual Lawsuits In Michigan, Georgia
Twitter Blocks 'Potentially Harmful' Links to Sidney Powell Election Lawsuit
Prominent Lawyer Fights Election Fraud With Supernatural Discernment
Trump's conspiracies have MAGA world talking Georgia boycott
Tulsi Gabbard Urges Donald Trump to Pardon Edward Snowden and Julian Assange
Comedians Buy Trump 2024 Website Domain to Call President a 'Loser'
Last lunar eclipse of 2020 to unfold before daybreak on Monday
5.1 magnitude earthquake hits the Southwest Indian Ridge
5.1 magnitude earthquake hits near the north coast of New Guinea, Papua New Guinea
Sangay volcano in Ecuador erupts to 22,000ft
Popocateptl volcano in Mexico erupts to 19,000ft
Klyuchevskoy volcano on Kamchatka, Russia erupts to 18,000ft
Fuego volcano in Guatemala erupts to 16,000ft
Reventador volcano in Ecuador erupts to 15,000ft
Ebeko volcano in the Kuril Islands erupts to 12,000ft
Cyclone Nivar floods India's streets
Heavy rains batter central Israel, cause flooding in cities, highways
Labrador buried in record-breaking, paralyzing snow, Canada
Norway outlaws hate speech against trans people
Sudan's Former Prime Minister Sadiq Al-Mahdi Dies Of COVID-19
Researchers Warn Some Covid-19 Vaccines Could Increase Risk Of HIV Infection
AstraZeneca says further research needed on COVID vaccine amid growing scrutiny
Virus crisis will be over by next year, says ex-COVID-19 czar, citing vaccines
New virus Israeli czar announces antibody testing program to grant 'green passports'
"Government won't force you to take vaccine. Amazon will. Airlines will. Banks will. You won't be able to buy, sell, or trade without the vaccine."
Until vaccine, make 55-plus live separately to save lives, Israeli research says
Trump says coronavirus vaccine deliveries will start next week
'No end in sight': hunger surges in America amid a spiraling pandemic
Tragic scenes in New York as socially-distanced Thanksgiving dinner lines run for blocks - with two million expected to go hungry today amid unprecedented demand for food banks
Trump encourages Americans to 'gather' in Thanksgiving proclamation despite coronavirus surge
Supreme Court Blocks Covid-19 Restrictions on Religious Services in New York
Cuomo calls Supreme Court church ruling 'irrelevant' despite decision
Christian medical group urges churches to stop gathering amid pandemic: Don't make church an idol
Tracking Bible Prophecy Headlines - 11/26/2020
Government plans to legalize dozens of wildcat West Bank outposts, minister says
PM: Israel may close West Bank crossings to Palestinian areas amid virus surge
Ethiopian Israelis beg government to airlift relatives from war-torn country
Iranian president upbeat about relations with Biden-led US
Report: IDF preparing in case Trump launches parting strike on Iran
Security officials worry Israel and Saudi Arabia may see the end of Trump as their last chance to go to war with Iran
Israel drops leaflets in Syrian Golan warning military to cut ties with Iran
Iran frees Australian-British researcher accused of spying for Israel
Iran-backed Houthis say missile that hit Saudi Arabia will also target Eilat
Oil tanker damaged off Saudi Arabia in mine explosion
American woman charged with transferring money to Syria-based terrorists
China mulls new rules on foreigners to 'prohibit religious extremism'
'The people are not afraid any more': young Peruvians rise up to demand change
Past friction between Biden and Erdogan foreshadows future tensions
Biden says he'll push 'pathway to citizenship for over 11 million undocumented people' in first 100 days
Biden appears to pour cold water on Warren and Sanders joining Cabinet
As Sanders Pushes for Cabinet Role, Biden Says Senate Leaders Needed for 'Very Progressive Agenda'
Progressive groups want 'squad member' Rashida Tlaib in Biden cabinet
Biden seeks unity as Trump stokes fading embers of campaign
Commentary: Why Trump Will Win - "Absolutely frightening" evidence of entrenched fraud
Giuliani insists there is enough fraud evidence to overturn election
Trump Calls Into Rudy Giuliani's Latest Election Fraud Pantomime
Donald Trump Calls In to Gettysburg Hearing: We Have to Overturn Election Because Democrats Cheated
Watch: Trump Legal Team And PA Republican Legislators "Election Hearing" At Gettysburg
PA Hearing Expert Witness: "The Biden Injection" Vote Dump of 600K - 570K Went For Biden, 3200 for Trump
Pennsylvania judge halts election certification amid mail-in vote fight
Giuliani on PA Presidential Election Tally: 'They'd Be Committing Perjury if They Certified It'
Huge court win lets Trump present ballot evidence, could overturn Nevada result
Trump Amplifies Sidney Powell's Work Despite Legal Team Cutting Her Loose
Sidney Powell to sue Georgia officials over Dominion voting machines, 'foreign intrusion'
Kraken Released! Attorney Sidney Powell Files 104 Page Bombshell Complaint of Massive Fraud in Georgia Election
Sidney Powell Wants Zoom Meeting Where Georgia Official Refused Audit
Attorney seeks to exclude mail ballots with latest motion filed in Georgia
Legal group files lawsuit challenging more than 200,000 ballots in Georgia
Federal appeals court letter on suit over Georgia election: This court may lack jurisdiction
Journalist who criticized FBI for handling of Russia probe says Trump's refusal to concede is 'dangerous BS'
President Trump pardons Michael Flynn, taking direct aim at Russia probe
Andrew McCarthy: Trump's Flynn pardon justified - adviser should never have been investigated and prosecuted
Adam Schiff Says If Trump Pardons Michael Flynn He'd Be 'Acting Like An Organized Crime Figure'
White House Weighs Pardon Blitz Before Trump's Exit
President Trump should pardon himself to stop 'radical left,' Florida Congressman says
Biden says he won't order an investigation of Trump, president's legal troubles remain
Obama: Republicans portraying white men as 'victims' helped Trump win votes
Parler CEO: Facebook's reported 'secret internal algorithm' is 'Orwellian'
How an AI Tool Distinguishes Between a Conspiracy Theory and a True Conspiracy
Europe Doubles Down on Data Protection to Ward Off Silicon Valley, Chinese Influence
Part human, part machine: is Apple turning us all into cyborgs?
6.1 magnitude earthquake hits the Balleny Islands region
5.8 magnitude earthquake hits southeast of Easter Island
5.3 magnitude earthquake hits near Angoram, Papua New Guinea
5.3 magnitude earthquake hits near Angoram, Papua New Guinea
5.0 magnitude earthquake hits near Tobelo, Indonesia
Sabancaya volcano in Peru erupts to 28,000ft
Sangay volcano in Ecuador erupts to 22,000ft
Klyuchevskoy volcano on Kamchatka, Russia erupts to 18,000ft
Reventador volcano in Ecuador erupts to 15,000ft
Fuego volcano in Guatemala erupts to 14,000ft
Sinabung volcano in Indonesia erupts to 10,000ft
Punishing hurricanes to spur more Central American migration
Tropical disturbance lurking in Atlantic as hurricane season winds down
Tornado hits Arlington, Texas, causing significant damage
Thanksgiving power shutoffs are possible in Southern California because of wind and wildfire threats
Nearly 100 whales die in mass stranding in New Zealand
HBO Doc Shows Adults Leading 4-Year-Old to Stage to Announce New Female Identity
Obama comments on Hispanics overlook his own record on migrants in 'cages'
Pro-Lifers Urge Mass. GOP Gov. to Veto 'Infanticide Act': 'The Fight Is Not Over'
Appeals court rules that Texas, Louisiana can cut Medicaid funding to Planned Parenthood
'Invisible pandemic': Domestic violence worsens amid COVID-19 worldwide, International Day for the Elimination of Violence against Women
FDA authorizes new Covid-19 antibody test that quantifies specific levels of antibodies
Vaccines may not prevent the transmission of Covid-19 from vaccinated to unvaccinated, Moderna chief doctor warns
What Pro-Lifers Should Know about the Pfizer, Moderna and Oxford COVID-19 Vaccines
The AstraZeneca Covid Vaccine Data Isn't Up to Snuff
After Admitting Mistake, AstraZeneca Faces Difficult Questions About Its Vaccine
Organization Questions 'No-Profit' Promise on Vaccine
New York Gov. Cuomo says 'states are broke' and need federal funding to distribute Covid vaccine
Trump officials hold first 'Operation Warp Speed' briefing for Biden
Operation Warp Speed leader says he may step down soon
Virus-killing robot zaps airport viruses as pandemic travel picks up
Christian bookstore forced to close after 2 customers arrested for violating UK lockdown orders
Georgia man detained, banned from Costco for refusing to leave after son took his mask off
Biden says 'we're all in this together' as Dem politicians keep getting caught breaking coronavirus rules
Denver mayor issues apology for traveling over Thanksgiving, ignoring his own warnings
Thanksgiving Could Be The 'Mother Of All Superspreader Events,' Health Expert Warns
Oregon governor urges residents to 'uninvite' family for Thanksgiving
NYC to Have Coronavirus Checkpoints, Sheriff Warns of 'Consequences' for Violating Quarantine
Gov. Andrew Cuomo blasts NYPD for refusing to enforce Thanksgiving restrictions: Those people aren't real law enforcement officers
Potential COVID-19 surge following Thanksgiving could cause 'humanitarian crisis,' experts warn
More households are experiencing hunger in the U.S. than at any other point during the pandemic, analysis shows
Unemployment Claims Are Rising Again Amid Covid-19 Surge
UK cuts overseas aid amid worst recession in over 300 years
Britain's final Brexit choice could prolong the worst recession in 300 years
Bitcoin could be on track to $74,000, trader says as cryptocurrency approaches all-time highs
Tracking Bible Prophecy Headlines - 11/25/2020
Bahraini FM: Israel ties 'will pave the way to a dawn of peace for the entire Middle East'
Netanyahu's visit to Saudi Arabia is 'dangerous,' warns Hamas
US stands virtually Alone in UN Vote for Palestinian State
Syria says Israel carries out strikes near Damascus, Golan Heights border
Three Israelis indicted for assaulting Palestinians during olive harvest
World Bank: Palestinian economy to contract 8% in 2020
New connection: Google plans fiber-optic cable linking Israel and Saudi Arabia
Israeli ambassador to UN demands action against Iran in Syria
Iran vows to crush any Israeli attempt to hit its 'advisory' role in Syria
Sweden urges Iran not to execute researcher convicted of spying for Israel
Kurdish and Turkey-backed fighters clash in Syria, 18 killed
Christian group calls for probe of possible 'crimes against humanity' in Ethiopian military offensive
Saudi Arabia calls Houthi missile strike on oil facility a 'cowardly' act
Fatwa Council of UAE Declares Muslim Brotherhood a Terrorist Organization
Qatar Charges Airport Police After Female Passengers Are Strip-Searched
At least 45 people have been killed during Uganda protests
'On a precipice': Thai protests target fortune of world's richest king
Pope Calls Uighurs 'Persecuted,' Prompting Pushback From China
Swiss police probe possible terror motive after 2 hurt in supermarket attack
Russia "Chased Off" US Navy Destroyer From Its Waters: Defence Ministry
Russia 'threatened to ram' US ship in Sea of Japan
Russia to Catalogue Foreigners in Police Biometric Database
US stocks hit historic high as Biden begins White House transition
Dow closes above 30,000 for first time in history on hopes of economic recovery under Biden
Biden says Trump administration outreach on transition has been 'sincere'
Meadows pushed Trump to allow transition to begin: sources
GSA chief: No pressure from Trump, but Left threatened family, staff, and pets
'America is back': Biden pushes past Trump era with nominees
Biden brings back the establishment
Joe Biden is reviving all of his past failures - and it won't stop: Goodwin
GOP poised to flip 4 House seats in California, more than any other state
McCarthy on House GOP flipping 12 seats: Americans 'rejected' Democrat 'socialist policies'
Justin Haskins: Democratic socialists grow stronger, weakening Dems with losses in swing districts
Sen. David Perdue: Georgia is the last line of defense against 'radical' Democrats
Paul Ryan Declares U.S. Election 'Over' in Euro Banking Conference Talk
Newsmax CEO Thinks Trump Should Concede When States Certify Elections, Would Support Overturning Electoral College
'Beyond an embarrassment,' legal experts say of Trump and Giuliani's floundering efforts in court
Congressman's Complaint Seeks to Disbar Rudy Giuliani for 'Series of Absurd Lawsuits,' But It Likely Won't Go Anywhere
Lou Dobbs Still Believes in Sidney Powell: When Will the Trump Presidency Be 'Saved?'
Alan Dershowitz to Newsmax TV: Evidence Is Trump's 'Hail Mary'
Giuliani: We're Pursuing a Supreme Court Challenge Due To "Misconduct Of The Election"
'F-E-L-O-N-Y': Lin Wood implicates Georgia secretary of state in vote fraud allegation
Georgia senators call for special session to address voting issues
Pennsylvania, Michigan and Arizona Legislatures Will Hold Hearings on Election Fraud
'Faulty Upload' Changes Unofficial Vote Totals In AZ, Gets Fixed
Wisconsin Republicans file emergency petition to delay vote certification
Dick Morris to Newsmax TV: Stats Prove Ballot Stuffing
Poll: 79% of Trump Voters Believe 'Election Was Stolen Through Illegal Voting and Fraud'
Whoopi Goldberg: Trump Is 'Attempting a Coup' by Challenging Election Results
Nolte: Rachel Maddow Says People Who Contest Elections Should 'Go to Jail'
Robert De Niro Warns Trump Supporters That They 'Ought to Be Afraid Of What's Gonna Occur' When He Leaves Workplace
Jim Acosta says Trump will just be another 'crackpot' on internet after Jan. 20
Cuomo stands up for President Trump on media bias
Bozell: Media Censorship Succeeded in Getting Joe Biden Elected
Twitter to Warn Users Attempting to Like Censored Posts
Bill Gates says social media platform Parler's content has some 'crazy stuff'
2017 Video Shows Georgia Democrat Raphael Warnock Believes 'Racism' Is 'America's Preexisting Condition'
Computer repairman who claimed he gave Hunter Biden data to Giuliani closes shop as laptop saga gets stranger
Trump tells confidants he plans to pardon Michael Flynn
5.5 magnitude earthquake hits the Mid-Indian Ridge
5.3 magnitude earthquake hits near Vaini, Tonga
5.0 magnitude earthquake hits the Volcano Islands, Japan region
Sabancaya volcano in Peru erupts to 25,000ft
Sangay volcano in Ecuador erupts to 21,000ft
Klyuchevskoy volcano on Kamchatka, Russia erupts to 20,000ft
Fuego volcano in Guatemala erupts to 16,000ft
Reventador volcano in Ecuador erupts to 15,000ft
Tropical Storm "Nivar" expected to cross Tamil Nadu and Puducherry coasts on November 25, India
Massive floods hit Israel after one of the rainiest days in the country's history
At least 17 fatalities after floods and landslides hit Antioquia, Colombia
Massive wildfire scorches half of Fraser Island - Queensland, Australia
Santa Ana winds to bring post-Thanksgiving fire risk
'Extreme' weather delivered a hit this season for growers of Thanksgiving staple: Cranberries
Plague-busters: Israeli team combats swarms of locusts in war-torn Ethiopia
OxyContin-maker Purdue Pharma admits role in opioid epidemic, pleads guilty to federal charges
YouTube suspends One America News Network channel for violating COVID-19 misinformation policy
Airlines push for "COVID-free passports" as vaccine race heats up
Give Everyone a Barcode? China Trying to Use COVID Fears to Launch Global Tracking System for Humans
China Wants Passenger Tracking System for Global Travel Coronavirus Reset
China president proposes global QR code health system to boost travel amid pandemic
Republican Maryland governor says no one has a 'constitutional right to walk around without a mask'
Putin won't take Russia's COVID-19 vaccine, despite claims of 90% effectiveness
Russia plans to produce 1 billion doses of its 'cheaper' Covid vaccine
U.S. officials plan to release 6.4 million COVID-19 vaccine doses in first distribution
Tennessee won't mandate vaccines in its schools
US experts: Ongoing coronavirus health crisis taking toll on kids' mental health
Forcing The Sick And Elderly To Die Alone Is Crueler Than COVID-19
Belgian Police Will Knock on Doors at Christmas to Enforce Coronavirus Rules
Los Angeles to shut off water and power to homes hosting large parties or gatherings
Long lines form at food banks across country ahead of Thanksgiving
New Mexico governor shuts down grocery stores for two weeks over COVID-19 cases
Jim Jordan: Democrats Want to Defund Police But Expect Them to 'Enforce Their Crazy #COVID-19 Rules'
White House coronavirus task force calls for a 'significant behavior change' from Americans
Another Stimulus Check Is 'Critical' to Economic Recovery, More Than 125 Economists Say
California Pastor Temporarily Turns His Chapel Into a Strip Club to be Deemed "Essential"
Christian Medical Group Urges Churches to Stop Meeting: Pandemic 'Has Reached a Crisis Point'
Franklin Graham: God Has Provided New Gospel Opportunities amid This Unprecedented Year
Tracking Bible Prophecy Headlines - 11/24/2020
Netanyahu, Mossad chief fly to Saudi, hold first known meet with crown prince
Despite confirmation by Saudi advisers, Riyadh FM denies prince met Netanyahu
Netanyahu, Pompeo hoped for normalization, but Saudis said no - report
Saudis constantly weighing normalization with Israel, visiting US official says
Saudis may stall on Trump's Middle East peace plan now he's on the way out
Hours after reported visit to Saudi Arabia, Netanyahu vows to 'expand circle of peace'
Pompeo Urges All Gulf States to Recognize Israel
Biden's Jewish Secretary of State Won't Return Embassy to Tel Aviv
Israel and PA push for control of West Bank's Area C via land registration
Biden aide on UAE F-35 sale: Only Israel was meant to have those jets in region
In threat to Iran, US sends heavy bombers to Middle East via Israel
Germany accuses Iran of systematically breaking nuke deal, as top diplomats meet
Germany angers Turkey with attempt to police Libya arms embargo
Tigray leader tells Ethiopian PM his people 'ready to die'
If Ethiopia descends into chaos, it could take the Horn of Africa with it
China vows 'legitimate' response to US admiral's visit to Taiwan
Beijing-Controlled News Outlet Paid US Newspapers Millions To Publish Propaganda This Year
Apple's head of global security indicted on bribery charges
James Mattis: Joe Biden Must Eliminate 'America First' from U.S. Foreign Policy
Biden push to restore U.S. global role starts with Blinken
Key government agency acknowledges Biden's win and begins formal transition
Commentary: Trump Is No Longer the Problem. His Army of Followers Is
Why Republican voters say there's 'no way in hell' Trump lost
Rudy Giuliani explains why Trump legal team split with Sidney Powell
Sidney Powell Agrees She Is Not Part of Trump Legal Team, Says Lawsuit Coming This Week: 'It Will Be Epic'
TWJ Exclusive: The Viral Memo Changing the Trump Legal Strategy
Trump campaign urges appeals court to block Biden from winning Pennsylvania
Trump's election lawsuit leads to 3rd Circuit grant for expedited review
Trump scores two wins as Michigan legislature, federal appeals court agree to election reviews
Georgia counties set to start recount requested by Trump
Georgia election official pours cold water on signature audit
Georgia recount signature-matching impossible despite demands from Trump, Republicans, says secretary of state
'Deceitful Campaign Tactics to Manipulate Voters': Democrats Aim to Create, Exploit Divisions Among GOP in Georgia Runoffs
Pope Francis 'compares Trump rallies to Hitler's,' praises George Floyd reforms and slams statue destruction in new book
NBA players hailed by pope at Vatican for demanding justice
Feinstein won't seek top Judiciary Committee spot after complaints from progressives
China launches moon mission, seeking to be first country in decades to collect lunar rocks
Three fireballs over Spain on November 21
Jupiter and Saturn Will Form a Rare 'Double Planet' in the Sky Before Christmas
5.4 magnitude earthquake hits near Yigo Village, Guam
5.3 magnitude earthquake hits near Ambon, Indonesia
Sabancaya volcano in Peru erupts to 26,000ft
Klyuchevskoy volcano on Kamchatka, Russia erupts to 23,000ft
Sangay volcano in Ecuador erupts to 21,000ft
Gati is the strongest tropical cyclone to make landfall in Somalia and the strongest ever recorded in this part of the world
Powerful tornadoes and heavy rains cause widespread damage in northern parts of Turkish Cyprus
Rare late-season tornado confirmed in Ontario, Canada
2 dead, 3 injured after 'horrific' stabbing at Grace Baptist Church in California
'Life Is Precious': Appeals Court Says Tenn. Can Ban Down Syndrome Abortions
Flu shot requirement for Maine health care workers meets resistance from some nurses
Doctors say CDC should warn people the side effects from Covid vaccine shots won't be 'a walk in the park'
G20 summit concludes with vow to provide COVID-19 vaccines for all
Dr. Jha: Delay in presidential transition 'unconscionable' for COVID vaccine rollout
Covid: Vaccination will be required to fly, says Qantas chief
New Zealand study details COVID-19 spread on long-haul flight despite tests
China Wants Passenger Tracking System for Global Travel Coronavirus Reset
Bill Maher Blasts Team Biden For Blaming 254,000 COVID-19 Deaths In U.S. On Trump
Minnesota rolls out new app for COVID exposure alerts
AOC's Bright Idea: 'To Get The Virus Under Control, We Need To Pay People To Stay Home'
NYC sees six-hour lines for COVID-19 testing ahead of Thanksgiving
'Reckless': Cuomo Under Fire for Announcing That He's Inviting Family to Thanksgiving, While Publicly Urging People to Stay Home
NJ Gov. Murphy Confronted At Family Dinner After Ordering Limited In-House Gatherings
White House Hanukkah party invitees hesitant to attend due to coronavirus
Maryland to step up enforcement of coronavirus restrictions ahead of Thanksgiving with help of state police
Oregon Governor: Snitch On Your Neighbors For Violating Thanksgiving COVID Orders
Pennsylvania governor who required COVID masks be worn indoors bans alcohol sales night before Thanksgiving
Moviegoing Teeters After 700 Theaters Reclose Overnight in North America
Publix sued over deli worker's coronavirus-related death
Man Seen Exhaling On Women Outside President Trump's Virginia Golf Course Charged With Assault
Jury duty during COVID-19? No thanks, say many, forcing trials to be delayed
Kentucky governor sued over ban on in-person learning for religious schools
Tracking Bible Prophecy Headlines - 11/23/2020
UN panel approves resolution backing Palestinian self-determination
Pompeo says Mideast strategy will be Trump administration policy 'until our time is complete'
Pompeo hints more Trump administration announcements on Israel to come
Pompeo: Confident other Arab countries will sign peace deals with Israel
Likud says Gantz 'dragging Israel to elections' after he sets up submarine probe
Gantz threatens Hamas and Gaza residents after exchange of fire
IDF blames 'misunderstanding' for tank firing on Hamas post without approval
Israeli Military Launches Large-Scale Gaza War Exercise
Iron Dome did not work: 'We will continue to investigate'
Iran Vows to Crush Any Israeli Attempt to Hit Its 'Advisory' Role in Syria
Netanyahu warns against reengaging with Iran, in apparent message to Biden
Saudi UN ambassador: Nobody 'naive enough' to rejoin Iran nuclear deal - including Biden administration
Saudi FM: Confident Biden will pursue policies that help regional stability
ISIS attack hits Afghan capital Kabul as Mike Pompeo joins peace talks
Ethiopia PM gives Tigray forces 72 hours to surrender regional capital
France 'deeply shocked' as Pakistan minister compares Macron to Nazis
US Navy plans to raise new fleet in Indo Pacific, says top US official
Trump administration pulls out of Open Skies treaty with Russia
Putin says he's not ready to recognize Biden as winner of US election
Trump Yet to Answer One Press Question Since Election as GOP Pressure for His Concession to Biden Grows
Dershowitz: Trump has 'constitutional paths' to pursue in court cases, will likely come up short
Sidney Powell Now Claims Election Conspiracy Involved Republican Gov. Brian Kemp, Hillary Clinton, Bernie Sanders
Sidney Powell: 'Biblical' Lawsuit Coming, Accuses Ga. Gov. Kemp of Deal With Dominion
Trump attorney Sidney Powell: 'I'm going to blow up' Georgia with new lawsuit
Giuliani Says Sidney Powell Not Part of Trump's Legal Team
'Kraken On Steroids': Sidney Powell Releases Statement After Trump Legal Team Says She's Not Part Of Team
Republicans fuming after Dominion Voting Systems backs out night before scheduled oversight hearing
Dominion rep responds to Trump campaign claims in Fox News interview: 'Physically impossible' to switch votes
Trump appeals as judge rejects effort to block Pennsylvania vote certification
After Pennsylvania court defeat, Trump faces new pressure to concede election
Chris Christie tells Trump to end election lawsuits, calls his legal team 'national embarrassment'
Murkowski calls on Trump to begin transition process, decries 'pressure campaign on state legislators'
Hillary Clinton Criticizes Donald Trump for Not Conceding: 'Protecting One Man's Ego Not Worth Damaging Legitimacy of Democracy'
National Democratic Party official suggests re-education for Trump supporters: 'How do you deprogram 75 million people?'
Holocaust museum opens exhibit on George Floyd's death
John Kerry Talks 'Great Reset': 'We're at the Dawn of Extremely Exciting Time'
Facebook accuses Apple of using privacy as an excuse to abuse its dominant position
Asteroid The Size Of Golden Gate Bridge Heading Towards Earth At 56,000mph
5.5 magnitude earthquake hits near Takahagi, Japan
5.5 magnitude earthquake hits the Fiji region
5.3 magnitude earthquake hits near Ambon, Indonesia
5.2 magnitude earthquake hits near Azzaba, Algeria
Sabancaya volcano in Peru erupts to 28,000ft
Sangay volcano in Ecuador erupts to 20,000ft
Ruiz volcano in Colombia erupts to 19,000ft
Reventador volcano in Ecuador erupts to 16,000ft
Extremely dangerous Tropical Cyclone "Gati" rapidly intensifies before making historic landfall in Somalia
Somalia's Strongest Tropical Cyclone Ever Recorded Could Drop 2 Years' Rain In 2 Days
US provides $17M in humanitarian aid as Hurricane Iota death toll rises
Trump: Paris Climate Accords 'designed to kill American economy'
LGBT group urges Biden to strip accreditation of Christian schools with biblical beliefs
Monkeys Genetically Engineered with Human Brains!
How COVID-19 Is Helping Bankroll Magic Mushroom Legalization
German minister condemns lockdown protesters' Nazi victim comparisons
Coronavirus panic at Shanghai airport as it forced thousands to quarantine
Thanksgiving air travel takes off despite rising COVID-19 cases, CDC warning
Oregon governor tells residents to call cops on people violating COVID restrictions
Trump calls out governor for purchasing 500,000 'flawed' COVID-19 tests
COVID-19 is mutating. What that means, is anyone's guess
Operation Warp Speed projects 70% herd immunity, potential return to normalcy May 2021
G-20 leaders pledge to 'spare no effort' to ensure equitable access to coronavirus vaccines worldwide
Hackers 'try to steal Covid vaccine secrets in intellectual property war'
Ben Carson declares 'God is still in charge' after surviving COVID-19
'Jesus Is the Cure': Megachurch Pastor John Hagee Recovers from COVID-19
Franklin Graham: 'Hatred that We See from Many in the Public Square Toward Christians Is Incredible'
Tracking Bible Prophecy Headlines - 11/22/2020
Gaza rocket fired at Ashkelon, hitting empty warehouse
Israeli jets strike Hamas targets in Gaza after rocket fire at Ashkelon
Israeli troops foil terrorist attack on Temple Mount
Top Democratic senator opposes reentering Iran deal under previous terms
Iran's Revolutionary Guard launches aircraft-carrying ship
Message to Iran: B-52 bombers deployed to Middle East
Turkey's Erdogan urges dialogue with EU amid tensions over gas exploration
Libya interior minister campaigns to lead country as fragile peace holds
Libya's UN envoy urges UN to blacklist anyone who obstructs peace talks
Secret UN report reveals fears of long and bitter war in Ethiopia
ISIS claims responsibility for deadly attack in Kabul
Pompeo meets Taliban and Afghani negotiators in Qatar
Protests erupt in Brazil after black man dies after being beaten outside supermarket
Giant rubber ducks become symbol of Thai pro-democracy rallies
Bypassing McConnell: Democrats push Biden to aggressively use executive power
Trump tries to leverage power of office to subvert Biden win
Liz Cheney: Trump should respect 'the sanctity of our electoral process'
Alan Dershowitz to Newsmax TV: Trump Needs 'Perfect Storm'
Trump Tweets About Voter 'Fraud' During G-20 Opening Meeting
Walls close in on defiant Trump, as state officials reject fraud narrative
Detroit asks judge to sanction Trump campaign for spreading 'disinformation'
Wisconsin officials: Trump observers obstructing recount
Michigan GOP asks state board to delay certifying election results
Judge throws out Trump bid to stop PA vote certification
Republicans launch Pennsylvania lawsuit that argues GOP-backed bill allowing universal mail voting is unconstitutional
Trump Lawyers: Pennsylvania Lawsuit Dismissal Moves Us Closer to Supreme Court
Jordan Sekulow to Newsmax TV: Pending Georgia Lawsuit 'Shocking'
McEnany: Trump's path to victory is Supreme Court, exposing 'systemic' voter fraud
Trump Lawyer Sidney Powell Says She Has 'a Lot of Evidence' of Voter Fraud and Witness Protection May Be Necessary
Pa. lawmakers criticizing Dominion Voting Systems after it backs out of hearing
HBO's left-wing host John Oliver Called It 'Completely Insane' to Use Electronic Voting Machines in Nov. 2019
Republicans bring out the big guns in Georgia runoff election, but Trump's refusal to concede sparks concern
Pro-Trump protesters, counterprotesters gather at Georgia Capitol in Atlanta
Poll: Roughly 1/3 Say Social Media Should Ban Trump and Biden if They Share Election 'Misinformation'
Bright fireball explodes over southern Texas
6.1 magnitude earthquake hits near Constitucion, Chile
Sabancaya volcano in Peru erupts to 27,000ft
Sangay volcano in Ecuador erupts to 21,000ft
Klyuchevskoy volcano on Kamchatka, Russia erupts to 20,000ft
Reventador volcano in Ecuador erupts to 15,000ft
More heavy rain expected in parts of Central America already flooded by Eta, Iota
Pope Francis Presses Young Catholics For A New Economy
Pro-life groups sue DC over arrests outside Planned Parenthood, usurping free speech
Israeli scientists claim to reverse aging process
The National Guard has been deployed to El Paso to provide support with the morgue crisis
Mass Covid Vaccination Gets a Dry Run in a Louisiana Parking Lot
FDA grants emergency approval to coronavirus antibody treatment given to Trump
Will the COVID-19 vaccine stop you from spreading it to others? Experts don't know yet
Many College Students Head Home for Thanksgiving Lacking Covid-19 Tests
Gov. Gavin Newsom Exempts Entertainment Industry Workers From New Coronavirus Restrictions
Four Reasons the Stay-at-Home Economy Is Here to Stay
More practicing Christians disengaging from church during pandemic: survey
Tracking Bible Prophecy Headlines - 11/21/2020
UN panel votes 163-5 in support of Palestinian statehood, end of occupation
Rivlin urges Biden to work to 'build confidence' between Israelis, Palestinians
Omar suggests Biden should 'reverse' Trump's Middle East agreements, says they 'weren't peace deals'
Syria Condemns Pompeo's Visit to 'Occupied' Golan Heights
Israel, US planning to pressure a fearful Iran as Trump's term ends, report says
Iran puts allies on high alert, warns not to provoke US in Trump's final weeks
Iran Says Trump Is Risking 'Full-Fledged War' with End of Term Escalation
Islamic State claims responsibility for pipeline explosion in Sinai
Ethiopia fighting could drive 200,000 to Sudan in coming months, says UN
Gunman releases all hostages in Georgian capital Tbilisi - police
Franklin Graham: Pray that God Will 'Help Us Know the Truth' about Election Fraud Claims
Georgia governor says he will certify election results, giving Trump campaign 'other legal options'
Georgia governor calls for audit after state certifies election results
Michigan lawmakers pledge to 'follow the law' on picking electors after meeting with Trump
Divided Pennsylvania House gives approval for audit of 2020 election
Dominion Voting Systems has 'lawyered up' and refuse to meet with Pennsylvania lawmakers
Dominion counters Trump legal team after press conference claims: 'No ties to Venezuela or Cuba'
Trump Lawyer Sidney Powell Hits Back After Tucker Carlson Criticizes Lack of Evidence
Sidney Powell: Evidence of voter fraud could be released online 'by this weekend'
Sidney Powell says Trump legal team will sue officials 'to invalidate' election results
Trump's legal fight targets Black Americans
Steve Cortes: The Statistical Case Against Biden's Win
Whoa: Nearly a Third of Democrats Believe the Election Was Stolen From Trump
Soros, Bloomberg-funded group pushes six figures into Georgia runoff
Biden taps Facebook executive for White House role as big tech infiltrates transition
Senate Confirms 225th Trump Judge, a Modern Record for GOP Presidents in One Term
Delingpole: Only Donald Trump Can Save Us from the Great Reset
Inside far-right American militia networks arming themselves for Civil War
Once Out Of Office, Trump Faces Significant Legal Jeopardy
Twitter vows to hand over '@POTUS' account to Biden on Inauguration Day regardless if Trump concedes or not
McEnany dismisses reporters shouting questions during briefing: 'I don't call on activists'
Very bright, slow-moving fireball recorded over central Europe
Earthquake swarm with magnitudes up to 6.0 near King George Island, Antarctica
5.6 magnitude earthquake hits near Ovalle, Chile
5.4 magnitude earthquake hits near Tadine, New Caledonia
5.0 magnitude earthquake hits near Amahai, Indonesia
Sabancaya volcano in Peru erupts to 27,000ft
Sangay volcano in Ecuador erupts to 24,000ft
Reventador volcano in Ecuador erupts to 15,000ft
Fuego volcano in Guatemala erupts to 14,000ft
Destructive EF-3 tornado and severe hailstorm leave 6 people dead in South Africa
Unseasonal ice storm hits central Russia, key systems collapse in the Far East
Destructive 'weather apocalypse' causes chaos, knocks out power for 150,000 in Russia
Mass Shooting At Mayfair Mall In Wauwatosa, Wisconsin; Shooter 'At Large'
Tallahassee Police Department announces nearly 200 arrests in 'large-scale' child trafficking investigation
Unborn Are America's 'Most Vulnerable Citizens': 18 States Defend Fetal Heartbeat Ban in Court
Berlin police arrest man suspected of cannibalism, murder
You can now eat human steak, scientists insist it's not cannibalism
Trump picks fight with drugmakers with last-minute drug pricing rules
Fresno bishop urges Catholics not to 'jump on the COVID-19 vaccine bandwagon'
Trump's transition sabotage threatens vaccine rollout
Trump Suggests Vaccine Companies Orchestrated Revenge-Filled Conspiracy to Make Him Lose
'Scary' Winter of Lockdowns Cools Market Elation Over Vaccines
FDA will consider Pfizer vaccine for emergency use on December 10th
WHO advises against using drug remdesivir for treating COVID patients
Hospital CEO says he had Covid and doesn't need a mask. His staff are appalled.
Pentagon leader tests positive for COVID-19 after infected foreign official's visit
Donald Trump Jr. tests positive for coronavirus
A pizza worker's lie forced an Australian state of 1.7 million people into lockdown
UK lists Jerusalem separately from Israel on COVID-19 travel advisory
EU pushes to solve pandemic stimulus spat as Poland makes claims of 'hypocrisy'
Cuomo undercuts de Blasio, says schools are 'safe' after NYC shutters them
Gov. Andrew Cuomo to receive Emmy award for his 'leadership' during the pandemic, Twitter goes nuts
Ohio House approves bill limiting DeWine action on health quarantines
Top Rabbi: Messiah's Name Will Soon Be Revealed
Tracking Bible Prophecy Headlines - 11/20/2020
Will Trump's major foreign policy legacy be Israel and Palestine?
Pompeo makes unprecedented Golan Heights visit: 'This is Israel'
In major shift, Pompeo says US to label settlement products 'Made in Israel'
Pompeo: 'US regards BDS movement as anti-Semitic'
Cross border attack tunnel discovered last month was deepest ever found
IDF probe said to determine lightning set off weekend Gaza rockets
Anti-Netanyahu protesters rally across Israel; one group says PM is 'the virus'
UAE Views Israel as a Strategic Cybersecurity Partner, Says Head of National Cyber Authority
Saudi Arabia is pressuring Pakistan to recognize Israel - report
Adviser to Iran's leader: US attack risks 'full-fledged war'
Gulf states concerned over possible Biden overtures to Iran, Muslim Brotherhood
Experts fear US troop removal from Afghanistan and Iraq could further embolden Iran
Saudi FM says kingdom could seek nuclear weapons if Iran obtains them
International Criminal Court accused of 'gross complacency' after decades of violence in Nigeria
Australian military executed 39 civilians, prisoners in Afghanistan: government report
Thai PM threatens to use 'all laws' against pro-democracy protesters
China says Five Eyes alliance will be 'poked and blinded' over Hong Kong stance
'Strategic Compass': EU Considers Military Doctrine, Aims to Become a Stand-alone Military Power
Legacy of socialism? State violence continues in Belarus
Senators release new evidence tying Hunter Biden business to communist China, Russian energy
A sign of America's future under Biden? This transition team member has questioned the First Amendment
Biden reaches out to governors to thwart Trump attempt to stymie transition
Trump Should Quit and 'Not Be Embarrassing,' Says Czech President, Who Was an Early Trump Ally
Biden growing impatient with transition but concerned legal action could backfire
Trump's election power play: Persuade Republican legislators to do what U.S. voters did not
After bitter meeting, Wisconsin panel to order recount Trump wants in two largely Democratic counties
Georgia confirms Biden victory and finds no widespread fraud after statewide audit
Rep. Rick Allen to Newsmax TV: Georgia's Recount 'Outlandish'
Giuliani: Recount in Georgia 'means nothing' because of ballot signatures
Federal judge rejects Trump ally's bid to block election certification in Georgia
Trump campaign to file 'major lawsuit' against Georgia over election
Rudy Giuliani zeroes in on Wayne County election results, claims massive conspiracy
Trump summons Michigan GOP leaders for extraordinary meeting
Mitt Romney calls Trump's attempt to overturn Michigan election 'undemocratic'
Trump Broadens His Efforts to Overturn Election Outcome
Trump Legal Team Holds Presser: 'Trump Won In A Landslide. We Are Going To Prove It'
Watch: Trump Campaign Legal Team Exposes "Massive, Well-Funded Effort" To Destroy American Democracy
Video: Trump's legal team holds press conference about the election
Ousted cyber official: Giuliani press conference 'most dangerous 1hr 45 minutes' of TV in US history
Giuliani: 'Massive Fraud' Used to Steal Election From Trump
Fox News Calls Giuliani Liar After Conference
Biden team belittles 'spectacle' of sweaty Trump lawyer Rudy Giuliani pushing vote fraud conspiracy claims
Ernst: Trump lawyer claim that candidates pay to rig elections 'absolutely outrageous'
Dominion employees latest to face threats, harassment in wake of Trump conspiracy
Democrats And Media Are Reaping Fruit Of 4 Years Of Anti-Trump Conspiracy Theories
House Republicans call for hearings into violence against Trump supporters at MAGA march
Soros, Bloomberg-Funded Group Pushes Six Figures Into Georgia Runoff
Facebook reports progress in curbing millions of hateful, abusive posts
Vietnam threatens to shut down Facebook over censorship requests
5.5 magnitude earthquake hits west of Macquarie Island
Sabancaya volcano in Peru erupts to 26,000ft
Sangay volcano in Ecuador erupts to 20,000ft
Klyuchevskoy volcano on Kamchatka, Russia erupts to 17,000ft
Reventador volcano in Ecuador erupts to 14,000ft
Philippine island placed under 'state of calamity' after typhoon
'This was worse than Eta': Hurricane Iota brings repeat destruction to Honduras
Police, Church Members Pray Together after Hurricane Iota Devastates Honduras
Unseasonal ice storm hits central Russia, key systems collapse in the Far East
Phoenix again breaks record for latest 90-plus degree heat in a year
UN issues $100m emergency funding and calls for global effort to avert famine
AOC and squad rally outside DNC to pressure Biden into embracing Green New Deal
Biden transition team member urged Dems to use Amy Coney Barrett's faith against her
Proposed Arkansas bill would ban all abortions except to save life of mother
People Are Dying After Joining a 'Pro-Choice' Suicide Forum. How Much Is the Site to Blame?
LGBTQ+ NGO wins court ruling saying Jerusalem Municipality discriminated
Gantz Promises to Adapt Israel's Defense Ministry Forms to Include LGBTQ Families
Hacking Humans: How Neuralink May Give AI The Keys To Our Brains
With new 'elegant chemo,' Israeli scientists edit genome to destroy cancer DNA
Kremlin says Vladimir Putin is 'fine' after coughing fit at COVID-19 meeting
China Accuse Italy Of Being The Origin Of The Coronavirus
Nearly 1 Million Chinese People Have Received Drug Maker's Covid-19 Vaccines
Dr. Fauci says vaccinating people who disregard Covid as 'fake news' could be 'a real problem'
Fauci calls on Americans to 'put to rest' idea that COVID vaccine was 'rushed in any inappropriate way'
December rollout possible for Pfizer's COVID vaccine - scientist
New contact tracing apps stir hope for virus fighters in U.S. states
Heading into holidays, US COVID-19 testing strained again
NYC Restaurant to Require Customers to Take $50 Covid Test Before Indoor Dining
Australia: Outdoor Exercise Banned in One of World's Toughest Lockdowns
South Australian COVID-19 lockdown is so strict, people can't walk their dogs
Biden vows he will not implement a nationwide shutdown
CDC pleads with Americans to avoid Thanksgiving travel
Covid-19 pandemic is the first time 40% of Americans have experienced food insecurity
12 million Americans set to lose unemployment benefits by year's end
Pelosi And McConnell Want An Omnibus Spending Bill To Avert Government Shutdown, White House Chief Of Staff Says He 'Can't Guarantee' It Will Happen
'Attack of the debt tsunami': Coronavirus pushes global debt to record high
EU economics chief 'worried' about delays to Covid stimulus after Hungary and Poland veto
Atheist Group Files Complaint after Football Coach Leads Team in Lord's Prayer
Tracking Bible Prophecy Headlines - 11/19/2020
In Jerusalem, Bahrain FM urges Israelis and Palestinians to resume peace talks
Gantz welcomes renewed Palestinian security ties, calls for peace talks
Israel entrenching a 'one-state reality,' Germany tells UNSC
Netanyahu said to ask US for okay to advance East Jerusalem building plans
Netanyahu facing pressure to okay West Bank outposts before Trump leaves office
Pompeo lands in Israel; set to make unprecedented visit to West Bank settlement
Republican senators urge Trump to label settlement goods as 'Made in Israel'
Israeli victory in UN as 'sustainable entrepreneurship' resolution passes
In a rare move, IDF releases video of predawn strikes on Iranian, Syrian targets
Hezbollah's vengeance threat 'still stands' after significant Israeli strike on Iranian forces in Syria
US hits Iran with new sanctions as Pompeo warns against easing pressure
Pompeo: Abraham Accords isolate 'malign' Iran
In Jerusalem, Pompeo says normalization deals 'tell Iran its influence is waning' in Mideast
Saudi prince cautions Biden against returning to Iran nuclear deal
Bahraini FM urges Biden to talk to Mideast partners before reentering Iran deal
Palestinians said to quietly return their ambassadors to UAE, Bahrain
U.S. senators seek to stop Trump's $23 billion in arms sales to UAE
Rockets fall near US embassy in Baghdad, killing child
US troops in Afghanistan: Allies and Republicans alarmed at withdrawal plan
Trump may withdraw troops from Somalia as part of global pullback
Trump's last-minute foreign policy dumps are reportedly an attempt to overwhelm Biden and drown his agenda
Democrats And The Media Keep Lying About Obama's Agencies Spying On Trump's Campaign
Durham probe moving 'full steam ahead' after Election Day: source
JPMorgan lays out the nightmare election scenario that could send markets into a tailspin
Current and former Trump officials privately reach out to President-elect Biden
Commentary: If Americans Can No Longer Trust Our Elections, We're In Big Trouble
Half of Republicans Say Biden Won Because of a 'Rigged' Election, New Poll Finds
Alan Dershowitz: Trump has chance to prevail in Constitutional challenge to Pa. presidential results
Trump pursues recount of 2 liberal Wisconsin counties
America's bellwethers crumbled in aligning with Trump in '20
Nominated for another Speaker term, Pelosi says it's her last
Pelosi's struggle to unite her caucus is just beginning
Two longtime Minnesota senators split from DFL, start independent caucus over extreme partisanship and constant negative and sharp rhetoric
Evangelical Leader Says Latinos Voted for Trump over Socialism Fears
Former Antifa activist: 'Antifa hates the Democratic Party'
Nolte: Corporate Media Threaten to Blacklist Parler and Substack for Refusing to Blacklist
GOP senators blast Trump's firing of election security official: 'A terrible mistake'
'Absolute right guy for the job': New cyber chief takes reins amid the chaos
Magnitude 2.5 earthquake felt near Salt Lake City
Sabancaya volcano in Peru erupts to 27,000ft
Sangay volcano in Ecuador erupts to 21,000ft
Reventador volcano in Ecuador erupts to 15,000ft
Major rockslide near Argaga beach in La Gomera, Canary Islands
'Everything's been destroyed': The islands Iota left in ruins before Nicaragua
Iota leaves more than 20 people dead or missing, unprecedented damage reported in Providencia and San Andres
Multiple tropical systems could brew in northern Indian Ocean
Britain to ban new petrol cars and vans by 2030 on road to net zero emissions
2020 Rockefeller Christmas Tree more reminiscent of 'A Charlie Brown Christmas' tree, 'stumps' social media
Rockefeller Center's scraggly Christmas tree is deemed 'a metaphor for 2020'
'2020' the only way to explain horrific Rockefeller Center Christmas tree: 'What is this, a joke?'
Global Abortion Group Drops Founder's Name over Her Support for Eugenics
Italian study suggesting COVID predates China outbreak sparks scepticism
Bill Gates's falsehood: 'I've never been involved in any sort of microchip-type thing'
Pfizer to seek FDA okay within days as trial results show vaccine 95% effective
Health officials say every state will have COVID vaccine doses within 24 hours after FDA green light
US coronavirus deaths pass 250,000 as hospitals overwhelmed with cases
A New Study Questions Whether Masks Protect Wearers. You Need to Wear Them Anyway.
Michigan Gov. Gretchen Whitmer faces possible impeachment proceedings for 'corrupt conduct'
Coronavirus Ushers In an Unconstitutional Hell for America
Trump's Press Sec. Calls Thanksgiving COVID Guidelines 'Orwellian' as America Braces for Holiday Spread
Texas County Sends Emergency Text Alert To 4.7M Residents Requesting They Cancel Holiday Gatherings During COVID-19 Surge
California legislators advocate civil disobedience following new state COVID-19 restrictions
How many of his own coronavirus recommendations did Gavin Newsom violate?
Gov. Cuomo fires back at New York sheriffs who say they won't enforce ten-person limit for Thanksgiving
NYC schools go all-remote; Cuomo warns of 'astronomical' positive test rates in state
Cuomo, de Blasio face blowback over handling of NYC school closures
NY Gov. Cuomo snaps at reporters who asked if NYC schools will remain open, Twitter explodes
Newsom orders more lockdowns, but Dem's wife says they're hurting kids
New York Times op-ed admits 'Trump was right,' Democrats 'wrong,' about keeping schools open
The CDC Just Quietly Removed Its Most Controversial Guidelines
North Korean defector traveled 3,000 miles as a teen to be free to pray
Tracking Bible Prophecy Headlines - 11/18/2020
Saudi minister says nuclear weapons 'an option' for kingdom if Iran gets them
Security officials worry Israel and Saudi Arabia may see the end of Trump as their last chance to go to war with Iran
Iran warns of 'crushing response' if Trump targets nuclear site
Fears of foreign policy chaos in Trump's final days fueled by Iran bombing report
IDF launches airstrikes against Iranian Quds Force in Syria
Israel says IDF targeted sites related to Iran's Quds Force, Syrian army
IDF says it bombed barracks of top Iranian officers in Syria to 'send message'
Israel says it launched airstrikes on Syria over explosive devices at border
Israel finds explosives planted on Syrian border; Gantz holds Damascus to blame
Palestinians announce renewal of ties with Israel as annexation fears fade
Bahrain FM due in Israel for first-ever ministerial visit from Gulf nation
Jordanian king heads to UAE for trilateral summit with Emirati, Bahraini leaders
Israel, EU Discuss Rail Link Between Mediterranean and Gulf States
UK Labour readmits Corbyn after 19-day suspension, reviving anti-Semitism row
A year before Gantz is set to succeed Netanyahu, both express doubt it'll happen
Netanyahu calls 'President-elect Biden,' who backs 'Jewish, democratic Israel'
Iranian foreign minister: 'Ready to discuss' how Biden can rejoin nuclear deal
Nine Israelis rescued from Ethiopian war zone in 'complex' operation
UN Secretary General: Hezbollah violating Resolution 1701
Erdan shows UNSC map of Hezbollah activity, demands immediate action
Peruvians get 3rd president in a week amid cautious hopes
Thailand protests: More than 40 injured as clashes rock Bangkok
Trump to cut troop levels in Afghanistan but stops short of full withdrawal
Pentagon to slash troop levels in Iraq, Afghanistan, despite warnings
Joe Biden tweet about leaving Afghanistan by 2014 resurfaces as Trump pulls troops
U.S. military tests downing an ICBM from a warship for first time
Denied Briefings by Trump, Biden Meets With Former National Security Officials
Infighting and an attempted 'coup': Trump team erupts into chaos as Giuliani takes over legal efforts
Trump fires US election security official who rejected fraud claims
Trump Lawyer Sidney Powell: CIA Director Haspel Should Be Fired For Ignoring Warnings About "Rotten" Dominion Voting System
Sidney Powell alleges voter fraud with affidavit statements from Smartmatic whistleblower
'Release the Kraken': The Right-Wing Call That's Inspiring Memes from Both Sides
Trumpworld's Insane New Claim: Mafia Rigged the Vote for Joe
New York Times previously sounded alarm on how easily electronic voting machines can be hacked
Trump seizes on local Nevada race to raise suspicions of wider problem - Nevada Dems are in 'full panic mode'
Trump Electoral College Candidates in Nevada File Election Contest
'Disgraceful!' - Lawyer blasts Trump attorney Giuliani for seeking to toss Pa. votes to reverse Biden win
Pennsylvania Supreme Court rejects Trump campaign lawsuit over election observers in Philadelphia
Georgia investigating vote counting delayed by flooding in Democratic county
Another county in Georgia finds thousands of missing votes on a memory card
Graham pushes back on accusations he pressured Georgia to throw out legal ballots
Michigan's largest county certifies election results after Republicans earlier blocked certification
8,000 fraudulent voter registration applications submitted on behalf of homeless people in LA
Biden hopes to avoid divisive Trump investigations, preferring unity
Rockets Player James Harden Wants To Change Teams Because Owner Supported Trump
BLM demands Newsom appoint Black woman to fill Harris' Senate seat: 'Nonnegotiable - this must be done'
Michelle Obama says Trump 'spread racist lies about my husband,' 'put my family in danger'
Nestle rebrands 2 candies following concerns over 'insensitive cultural depictions'
Bill Maher: Democrats Need To Get Over "Hypersensitive Social Justice Warrior Woke BS," Voters Think They're "Nuts"
'Threat To Democracy': CNN Sounds Alarm Over Conservatives Leaving Twitter, Facebook
Maher blasts Big Tech, rips Twitter for censoring Trump's CBP chief: 'That's f---ed up'
'We planned for this': Zuckerberg says Facebook execs expected Trump to falsely claim victory
Facebook and Twitter grilled over US election actions
Facebook And Twitter Defend Election Policies To Skeptical Senators
Hawley presses Zuckerberg on whistleblower complaint alleging Facebook coordination with Twitter, Google
Mark Zuckerberg confirms that Facebook won't ban people who call for murder
Christian astronaut takes Bible, communion cups on mission to space station
Record-setting asteroid zoomed past Earth - missing by just 240 miles, NASA announces
How did astronomers miss this asteroid that just almost hit Earth?
Very bright fireball explodes over southern Spain
Massive peat landslide in Donegal, Ireland
5.3 magnitude earthquake hits near Padang, Indonesia
5.1 magnitude earthquake hits near Port-Olry, Vanuatu
Sabanacaya volcano in Peru erupts to 28,000ft
Klyuchevskoy volcano on Kamchatka, Russia erupts to 27,000ft
Sangay volcano in Ecuador erupts to 21,000ft
Popocateptl volcano in Mexico erupts to 17,000ft
Fuego volcano in Guatemala erupts to 15,000ft
Reventador volcano in Ecuador erupts to 15,000ft
Sinabung volcano in Indonesia erupts to 12,000ft
Iota considered the strongest hurricane in history to hit Nicaragua, government says
Storm Iota weakens in Central America, but flooding and death toll rise
Amazon opens online pharmacy, shaking up another industry
UW professor proposes developing sex robots for older disabled adults
Pope Francis' Instagram account reportedly likes bikini model's racy snapshot
Rape, abuses in palm oil fields linked to top beauty brands
Harvey Weinstein Being Monitored in Prison for Possible COVID-19 Exposure After Falling Ill with Fever
Iowa Senator Grassley tests positive for COVID-19 after missing first roll call in 27 years
New Mayo Clinic Voice Test Could Detect COVID
India-Israel 30-second coronavirus test in 'very last stage'
Over 50% of Israelis would not agree to be vaccinated against COVID-19
Israelis flood reopened strip malls, leading officials to fear fresh virus surge
Police fire tear gas to break up banned gatherings in Greece
President Trump reverses cancelation of Wreaths Across America at Arlington National Cemetery due to COVID-19 following backlash
Have too many people over for Thanksgiving in Oregon go to jail, but no sweat if you riot
Victor Davis Hanson warns of elites using COVID crisis to enact unpopular globalist policies
Amid pandemic, big US retailers cash in as small business suffers
Hundreds of Companies That Got Stimulus Aid Have Failed
Americans' mortgage debt soars to a record $10 trillion
Feds Propose Even More Surveillance of Your Banking Habits
Walmart reports shortages of toilet paper and cleaning supplies at some stores
Charities Adapt to Save Christmas from COVID-19
Tracking Bible Prophecy Headlines - 11/17/2020
Biden plans to reshape Mideast alliances
US delegation leaves for Bahrain, Israel to support Abraham Accords
Qatar FM: Normalization With Israel Undermines Palestinian Statehood Efforts
Arab normalization and Palestinian radicalization: The Middle East tug of war
Gantz: If Netanyahu doesn't get a grip, Knesset will disband for new elections
Anxious, divided families wait to see who Israel will airlift from Ethiopia
In huge escalation, Ethiopian rebel forces fire missiles at Eritrean capital
Ethiopia: 'Likely Hundreds' Hacked to Death as Nation Faces Civil War
UN warns of possible war crimes in Ethiopia after reports of hundreds massacred
Iran claims Jews perpetrated 6th-century genocide in Yemen
Trump asked for options to strike Iran nuke site in last days in office
Trump Sought Options for Attacking Iran to Stop Its Growing Nuclear Program
Trump to reduce troops in Afghanistan by almost 50%, trim deployment in Iraq
McConnell Excoriates Trump's Reported Troop Drawdown in Scathing Senate Floor Remarks: Would 'Delight the People Who Wish Us Harm'
Pompeo says Europe, U.S. need to work together to address Turkey
Putin, extending Russian footprint, approves new naval facility in Sudan
Armenian leader dismisses FM amid protests over peace deal
Al Qaeda loses one of its most experienced leaders in mysterious murder in Tehran
"We will behead you all" - France is the new Syria
Pakistan's capital blocked off over anti-France protest
ASEAN, China, Other Partners Set World's Biggest Trade Pact
Kissinger Warns Biden of U.S.-China Catastrophe on Scale of WWI
How Obama-era budget controls have hurt US military readiness against growing China, Russia, Iran threats
Macron urges Europe to 'build our independence' from US
Zimbabwe Calls U.S. Election a 'Circus'
Jon Voight 'disgusted with this lie' that Biden won election: 'Let us fight this fight'
Evangelical Advisors Support President Trump's Legal Battle over Election Results
Wisconsin recount would cost Trump campaign about $7.9 million, state officials say
Hannity slams Georgia GOP gov, secretary of state over recount 'decree': They 'seem completely clueless'
Georgia recount unearths more than 2,600 uncounted ballots in Floyd County: Report
Georgia's secretary of state says Lindsey Graham suggested he throw out legal ballots
Trump hails 'Big victory' in Nevada after county board tosses local election results
'Rigged!': Trump Says Denver-Based Dominion Voting Systems Ruined Election
Facebook, Twitter CEOs to be pressed on election handling
Facebook Knows That Adding Labels To Trump's False Claims Does Little To Stop Their Spread
Former Facebook leaders are now transition insiders
Trump's Twitter Tantrum: Claims He 'Won the Election,' Anyone Who Voted Biden Is anti-Christian
Bill Hemmer calls out media 'love fest' following another Biden press conference
Biden denounces 'all acts of violence' after attacks on Trump supporters at MAGA rally; Pelosi silent
D.C. chief calls weekend violence 'the worst' of country: 'You don't see that here'
Get Ready For Chaos Regardless Of Who Ends Up In The White House
Alec Baldwin says Trump should be buried in a 'Nazi graveyard' in latest rebuke of the president
The CEO of Newsmax says the channel will never become 'Trump TV' - but he's open to giving the president a weekly show
Biden's IRS could finally give Trump's tax returns to Democrats
Alexa can now guess what you want before you even ask for it
SpaceX capsule with 4 astronauts reaches International Space Station
5.8 magnitude earthquake hits near Padang, Indonesia
5.4 magnitude earthquake hits near Panguna, Papua New Guinea
5.1 magnitude earthquake hits near Lata, Solomon Islands
5.0 magnitude earthquake hits near Naze, Japan
5.0 magnitude earthquake hits near Vallenar, Chile
Sabancaya volcano in Peru erupts to 29,000ft
Sangay volcano in Ecuador erupts to 21,000ft
Klyuchevskoy volcano in Kamchatka, Russia erupts to 20,000ft
Fuego volcano in Guatemala erupts to 15,000ft
Santa Maria volcano in Guatemala erupts to 15,000ft
Reventador volcano in Ecuador erupts to 15,000ft
Italy's Stromboli Volcano erupts in 'high intensity' blast
Hurricane Iota becomes first Category 5 storm of 2020 season
Hurricane Iota delivering another catastrophic blow to Central America
'Just unfathomable': 2 powerful hurricanes in a row is too much, aid group says
Over 800 000 homes without power as severe storms hit Midwest and Northeast U.S.
Record November rain and snow hit Lower Dir, Pakistan
Boy Scouts deluged with 92,700 sexual abuse claims, dwarfing U.S. Catholic Church's numbers
Americans across party lines, regions embrace marijuana
White 'spirit' moose killed in Canada by hunters sparks 'outrage' in community
France, Denmark launch culls over bird flu cases
WHO chief Tedros says countries that let Covid run unchecked 'are playing with fire'
Sweden bans public events of more than eight people
Germany celebrates couch potatoes as COVID-19 heroes
EU in turmoil after Poland and Hungary block coronavirus relief plan
Israeli expert's plan to triple impact of 1st shots: Don't vaccinate the elderly
Commentary: Could mRNA COVID-19 vaccines be dangerous in the long-term?
'Truly striking': Covid-19 vaccine candidate 94.5 percent effective, Moderna says
California 'sounding the alarm' with closures; Fauci encouraged by Moderna's vaccine news
Inmates being paid $2 an hour to help El Paso morgue after area overwhelmed by COVID deaths
Toilet paper shelves bare at Spokane-area stores amid new COVID-19 rules
After Trump march: Arrests, accusations and COVID-19 fines
Gov. Newsom imposes new coronavirus restrictions after apologizing for breaking his own rules to attend party
Three more New York sheriffs say they won't enforce Cuomo's Thanksgiving limit
Trump coronavirus adviser Scott Atlas urges Michigan to 'rise up' against new Covid-19 measures
Michigan Gov. Whitmer slams Trump adviser who encouraged residents to 'rise up'
COVID feud: Some Republicans call for impeachment, Whitmer says they have no plan
Here comes Santa Claus - with face masks and plexiglass
Governors ratchet up restrictions ahead of Thanksgiving
Philadelphia Bans Nearly All Indoor Gatherings For The Rest Of The Year
No Singing? NJ Shares Guidelines for Safe Thanksgiving Events (if You Must Still Hold One)
Joe Biden on Thanksgiving Gatherings: 5 People, 10 Maximum 'Socially Distanced, Wearing Masks'
Joe Biden: Governors Issuing Mask Mandates, Lockdown Orders Are 'Patriotic'
'More people may die:' Biden urges Trump to coordinate transition
Biden Calls for Stimulus Ahead of a 'Dark Winter' for the Country
Tucker Carlson: The elites want COVID-19 lockdowns to usher in a 'Great Reset' and that should terrify you
Christians worldwide unite in prayer as persecution rises during pandemic
92 Christian orgs granted $93M to reimagine church, adapt to 21st century
Tracking Bible Prophecy Headlines - 11/16/2020
Bahrain FM to meet with Netanyahu, Pompeo in Jerusalem this week
Israel advances plans in sensitive East Jerusalem settlement
EU 'deeply worried' by Jerusalem housing plans
2 rockets fired from Gaza at southern and central Israel, army says
Perfect storm: Israel, Hamas again conveniently blame rocket fire on the weather
Netanyahu Warns Gaza Terror Groups After Rocket Attack: Price of Aggression 'Will Be Heavy, Very Heavy'
IDF Aircraft and Tanks Attack Hamas Underground Infrastructure, Military Positions, in Retaliation for Rockets
IDF troops fire warning shots as suspects approach Lebanon border
Western Sahara independence leader declares the end of a 29-year-old ceasefire with Morocco
Sudan takes first steps toward implementing peace deal ending civil war
The Rise and Fall of Martin Lee and His Dream of a Democratic Hong Kong
Peru's interim president resigns as chaos embroils nation
Belarus: 'Over 1,000 arrested' at latest anti-government protest
Republicans increasingly urge Trump to begin formal transition
Trump's election loss seems to turn his hair gray
President Trump tweets Joe Biden 'won' rigged election before backtracking
'Far from over': 'MAGA' diehards pledge allegiance to Trump at Supreme Court
Trump attorney Sidney Powell says they are 'fixing to overturn the results of the election in several states'
Dominion Machines Cover Millions of Voters, But Watch How Easy It Is To Rig One of Them
Trump Allies Explored Buyout of Newsmax TV as Fox News Alternative
What mandate? Biden's agenda faces a divided Congress
With Trench Warfare Deepening, Parties Face Unsettled Electoral Map
House leaders urge Democrats not to join team Biden to maintain majority
Bernie Sanders claims 'far-left agenda' supported by 'the majority of American people'
'Squad' member lhan Omar claims Democratic party's one 'big family,' ignores internal sparring over agenda
D.C. Cops Direct Trump-Supporters into Gauntlet of Protesters, Do Nothing When They Are Assaulted
Trump supporters hit with fireworks at restaurant after MAGA march, suspect arrested
Trump blasts 'ANTIFA SCUM,' media after violence mars MAGA marches in DC
Ivanka Trump slams media for ignoring violence against conservatives
SpaceX launches 2nd crew, regular station crew flights begin
Asteroid 2020 VT4 makes extremely close approach to Earth at just 0.02 LD - breaks record for the closest asteroid flyby
Leonid meteor shower will shoot fireballs across the sky this week
6.1 magnitude earthquake hits near Marihatag, Philippines
5.3 magnitude earthquake hits near Chile-Argentina border region
Sabancaya volcano in Peru erupts to 30,000ft
Sangay volcano in Ecuador erupts to 24,000ft
Popocateptl volcano in Mexico erupts to 20,000ft
Klyuchevskoy volcano on Kamchatka, Russia erupts to 18,000ft
Fuego volcano in Guatemala erupts to 15,000ft
Reventador volcano in Ecuador erupts to 15,000ft
Philippines' typhoon deaths rise as worst floods in 45 years hit north
Hurricane Iota Forecast to Become Second Category 4 in Two Weeks to Strike Nicaragua, Honduras
Hurricane Iota aims for still-recovering areas of Central America
Sex-Abuse Claims Against Boy Scouts Now Surpass 82,000
In a moment of turmoil, US Catholic bishops meet virtually
COVID-19 may have been in Italy as early as September 2019: study
German leaders warn lockdown measures to last months
Social Unrest Is the Inevitable Legacy of the Covid Pandemic
Austria to Test Entire Population for COVID-19 Antibodies After Lockdown Ends, Before Holidays
Scientist behind frontrunner vaccine hopes for return to 'normal' by next year
Cuomo says he may sue Trump administration over vaccine distribution
New stats reveal massive NYC exodus amid coronavirus, crime
CNN's Jake Tapper: 'Christmas is probably not gonna be possible' this year
'Famines of biblical proportions' feared in 2021 amid COVID-19 pandemic, UN food agency warns
Thousands of cars form lines to collect food in Texas
San Diego strip clubs reopen, but churches ordered to remain closed
Fauci Suggests 'It Would Be Better' to Begin Working With Biden Team, Says Trump Hasn't Attended Task Force Meeting in Months
Our immune systems can cope with Covid-19 - it's our politicians who can't
Tracking Bible Prophecy Headlines - 11/15/2020
'It's time to come home' - acting Pentagon chief wants to end America's wars in the Middle East
Biden's expected historic Pentagon pick known for her work on US-Israel ties
Georgia Dem's anti-Israel sermon resurfaces amid Senate runoff race
Senior Trump Admin. Official Says Politicians Get 'Very Rich' by Supporting Israel
Obama: Netanyahu Will Justify 'Almost Anything' to Stay in Power
18 arrested in scuffles at anti-Netanyahu protest on Tel Aviv-Jerusalem highway
Iron Dome batteries and new airline vectors: Israel prepares for violence from Gaza
Hamas: We have accumulated military power to fight Israel
Al-Qaeda No. 2 was planning attacks on Israelis, Jews when killed in Tehran
Iran mocks Al-Qaeda No. 2 killed in Tehran report
Iran denies al-Qaeda leader was killed in Tehran
Lebanese security chief visited Syria in efforts to free U.S. captive
Rockets fired at Eritrean capital from Ethiopia, diplomats say
Armenia says prevented assassination attempt on prime minister
Thousands rally in Armenia against disputed peace deal
Dozens wounded in Peru as protesters and police clash amid political crisis
A Wild Week in China Roils Tech Stocks, Debt Markets, Hong Kong
Facebook Strips Trump of Presidential Title; Labels Him 'Political Candidate'
Republican leaders in Arizona, Michigan, Pennsylvania and Wisconsin throw cold water on ploy to flip electors to Trump
Federal election official blasts Trump's false election claims as 'laughable,' 'baffling' and 'insulting'
Trump had a very bad Friday in court with his election cases. They're headed for more action next week
Trump voter hotline bombarded by cyberattacks and crank calls
PBS Newshour did piece on Dominion voting system before the election and what they found was troubling
Trump rails against Georgia recount process
Dick Morris: Georgia Recount 'a Sham and a Hoax and a Fix'
Lou Dobbs demands GOP help Trump fight for 'what is rightfully his'
Election Fallout Reveals Battle Between Freedom and Communism
Progressives push for key posts in Biden administration, lay out policy goals
In Trump's final days, a 30-year-old aide purges officials seen as insufficiently loyal
Thousands rally behind Trump, insisting he won race he lost
Thousands of Pro-Trump supporters descend on DC for 'Million MAGA March' near White House
Violence mars 'MAGA March' in DC as Antifa, BLM counterprotesters lash out
MSNBC Reporter Alarmed as Million MAGA Marchers Shout Down Her Live Shot: 'They're Following Us and Chasing Us!'
Mary Trump Says Uncle Won't Run in 2024 Because He Can't 'Lose Like This Again'
Secret intelligence exists that 'would cast Trump in very negative light', warns ex-FBI chief
Parler CEO says surge in users shows people 'tired' of social media censorship
AT&T reportedly looking to sell CNN after 'hit' from 'hating Trump': Gasparino
5.5 magnitude earthquake hits near Isangel, Vanuatu
5.2 magnitude earthquake hits the Mid-Indian Ridge
5.1 magnitude earthquake hits near Iquique, Chile
5.1 magnitude earthquake hits near Mawlaik, Myanmar
5.1 magnitude earthquake hits near Almeria, Philippines
5.0 magnitude earthquake hits near Ryukyu Islands, Japan
5.0 magnitude earthquake hits near Naha, Japan
Sabancaya volcano in Peru erupts to 27,000ft
Sangay volcano in Ecuador erupts to 24,000ft
Popocateptl volcano in Mexico erupts to 19,000ft
Fuego volcano in Guatemala erupts to 16,000ft
Reventador volcano in Ecuador erupts to 15,000ft
Vietnam braces for Typhoon Vamco as death toll rises in the Philippines
Tropical Storm Iota Expected to be Major Flood, Wind Threat to Central America
Tropical Storm Iota barrels toward Central America as mudslide buries 10 in Guatemala
Dutch Police Urge an End to 'Pedo-Hunting' After Retired Teacher, 73, Dies in Teen Mob Attack
Fire at COVID-19 intensive care unit in Romania kills ten
Microsoft says hackers from Russia and North Korea attacked COVID-19 vaccine makers
Fauci Says End to Pandemic Is in Sight, Thanks to Vaccines
New York shuts down bars as virus surges; WHO warns of vaccine distrust
A season of disappointment and depression as COVID-19 rages into holidays
Tool allows people to calculate COVID-19 risk of attending Thanksgiving
Kansas school cancels Operation Christmas Child after atheist group files complaint
Oregon, New Mexico order lockdowns as other states resist
Austria orders three-week lockdown to rein in surging coronavirus cases
Social Unrest Is the Inevitable Legacy of the Covid Pandemic
Leap Of Faith? Some Churches Choose To Continue Indoor Services
Declining birth rates linked to secularization, growing hostility toward religion
Tracking Bible Prophecy Headlines - 11/14/2020
Why hasn't Benjamin Netanyahu called Joe Biden? Biden's victory came as a blow to Netanyahu's plans.
Jerusalem: Growing Terror Cell seeks to Challenge Jordan's control of Temple Mount
UN warns of possible war crimes in Ethiopia after reports of hundreds massacred
Germany charges 11 with far-right plot to target Muslims, overthrow government
Israeli agents killed al-Qaeda's No. 2 on Iran street at behest of US
Bolivia restores ties with Iran, Venezuela after socialists return to power
'Are we getting invaded?' U.S. boats faced Russian aggression near Alaska
China's 'secretive, crash' nuclear buildup revealed
China says removal of Hong Kong lawmakers was 'right medicine'
Britain, EU Join U.S. In Condemning China's Crackdown On Hong Kong Lawmakers
Why are some Hong Kong democracy activists supporting Trump's bid to cling to power?
Saturday's Media Declaration Is A Naked Attempt To Silence Republicans, And Nothing Has Changed
Media shames Trump challenging election results after giving credence to Al Gore's battle in 2000, video shows
Navarro: White House's operating 'assumption is a second Trump term'
Pelosi: McConnell in for rude awakening when Biden takes office
Republicans face setbacks in three key legal challenges; Trump law firm quits
New federal lawsuit seeks to toss 800,000 ballots in Wisconsin
NAACP Motion to Intervene in PA Lawsuit Presents Evidence That State/County Officials Violated PA Election Laws
Commentary: Trump's Pennsylvania complaint is brilliant
Pennsylvania SOS, Who Is Being Sued by Trump Campaign, Says She Will Not Order Recount
Michigan Lawmakers Request Full Audit Of Election Citing Voting Irregularities
Georgia starts hand tally of presidential ballots as media calls state for Biden
Trump Campaign, Georgia GOP Highlight Major Concerns over State's Recount Efforts
Pro-Biden Bug Also Suspected in Georgia's Vote-Counting Software
Dominion Voting Systems: Firm at center of election fraud claims has ties to globalist World Economic Forum and Soros enterprise
February 23, 2020: Reliability of pricey new voting machines questioned
Rebuking Trump, DHS cybersecurity agency says no evidence of deleted, changed votes
Nikki Haley hits Twitter for disputing election fraud tweet, leaving Iranian leader's Holocaust 'doubts'
Prediction: Trump will resign, Pence will pardon him
Trump to start digital media outlet to undermine Fox - report
Haspel not in attendance at latest Trump intelligence briefing: reports
DHS boss Chad Wolf defies Trump order to fire cyber chief Chris Krebs
When Democrats Tell You They're Going to Establish Truth and Reconciliation Commissions, Believe Them
Progressives furious over Supreme Court Justice Alito comments about religious liberty calling it an excuse for bigotry
Washington Post claims it's a right-wing talking point to say America is not a democracy, but a Constitutional Republic
Young voters helped propel Biden to victory. Now they're pushing for a more progressive Democratic Party
Hillary Clinton under consideration for Biden's U.N. ambassador: report
Georgia Runoffs Cap 'Deranged Year' With Ugly Ads, Flood of Cash
Georgia Senate Candidate Jon Ossoff Quietly Discloses Financial Ties to Pro-CCP Hong Kong Media Company
"Our city is bleeding": Minneapolis police chief begs council for more resources
Minneapolis violence surges as police officers leave department in droves
Two dead, several injured in second night of shootings in Tampa
5.7 magnitude earthquake hits the Macquarie Island region
Magnitude 5.5 earthquake shakes Nevada, California state line
5.5 magnitude earthquake hits near Alik Ghund, Pakistan
5.3 magnitude earthquake hits near Mazatlan, Mexico
Sabancaya volcano in Peru erupts to 28,000ft
Sangay volcano in Ecuador erupts to 21,000ft
Popocateptl volcano in Mexico eurpts to 18,000ft
Fuego volcano in Guatemala erupts to 16,000ft
Reventador volcano in Ecuador erupts to 16,000ft
Strong typhoon leaves 42 dead, 20 missing in Philippines
Tropical Storm Iota forms and threatens storm-ravaged Central America
Formation of Tropical Storm Iota adds to record 2020 storm tally
Will coffee prices rise after back-to-back hurricanes hit Central America?
Melting glacier threatens to trigger a catastrophic tsunami in Alaska
Human Rights Campaign Readies for Sweeping LGBT Agenda with Biden
Target Swiftly Bans Book On Behalf Of Anonymous Twitter User Crying 'Transphobia'
Canada court fight continues to bar doctor from performing mastectomy on 17-y-o suffering gender dysphoria
S. Korea begins fining people not wearing masks
Sweden plays down herd immunity hopes as second COVID-19 wave gathers force
Over 130 Secret Service agents isolating amid White House COVID-19 outbreak
Trump says no new lockdowns 'under this administration,' 'only time will tell' who's in charge come January
Elon Musk: I Got A COVID Test Four Times In One Day. 'Two Came Back Negative, Two Came Back Positive.'
Designing digital immunity certificates for COVID-19
Ticketmaster's digital health pass to battle coronavirus could be a model for airlines
Mixed Messages: Chicago Mayor Defends Street Protests, Celebrations While Canceling Thanksgiving
Chicago mayor defends celebrating in the streets for Biden, then shutting down city
Calif. Gov. Newsom attended party last week as state prepares for Thanksgiving limitations
Biden COVID-19 team wants targeted 'dimmer switch' restrictions instead of lockdowns
Mississippi Gov: We Refuse to Participate in Any Kind of Biden COVID-19 Lockdown
With COVID-19 surging, schools suspend in-person education
Pandemic and coin shortage pose threat to The Salvation Army's Red Kettle campaign
Tracking Bible Prophecy Headlines - 11/13/2020
Former Trump advisor: Israel may act against Iran before Biden admin.
Biden's impact on normalization push with Israel is key for economy, expert says
Pompeo set to become 1st US secretary of state to visit a West Bank settlement
Ambassador Erdan: We'll fight anti-Israel bias at the UN
'Shmita in danger' due to lack of state budget says agriculture minister
Netanyahu, crack down on Arab, haredi coronavirus violations
High Court signals it could nullify legislation at core of Netanyahu-Gantz deal
Protests held throughout Israel against Netanyahu for 21st straight week
8 peacekeepers dead, including 6 Americans, in Sinai helicopter crash
More than 110 migrants die in Mediterranean in three days
Islamic State group claims attack at Saudi WWI ceremony
Saudi prince vows 'iron fist' against extremists after attacks
Saudi-led coalition says destroyed five drones fired by Houthis
Amnesty International says hundreds of civilians were killed amid military clashes in Ethiopia
Erdogan positions himself as saviour of Turkish economy after two years of failure
Trump's new Pentagon sets up clash over Afghanistan pullout
Iranians Cheer Biden Win, Hope for End to Sanctions and War Threats But Still Fear for Future
US Jews relieved by nonviolent Election Day, but aren't breathing easy just yet
'Don't fuel the fire': disinformation experts on how Biden should deal with Trump's election lies
Grief, anger, disbelief: Trump voters face reality of Biden's victory
McEnany predicts 'quite large' turnout at 'Million MAGA March' in DC
Trump floating multiple unlikely survival scenarios as he weighs political future: report
Trump is reportedly 'very aware' he lost the election but is putting up a fight as 'theater'
Trump Goes on the Warpath Against Fox News Amid Reports He's Set to Launch Competitor: 'They Forgot the Golden Goose'
Fox Shares Fall After Trump Stokes Speculation He'll Launch a Rival
Trump Faces Legal Cases After White House Departure
Trump told advisers he could announce 2024 bid shortly after certification of Biden win: report
'Elders' Group of Ex-Leaders Founded by Mandela Urges Trump to Accept Defeat
Clinton Defense Sec: Trump Still Has 20% Chance to Win Election Despite Media Calls
Senior DHS cybersecurity official Bryan Ware to step down
Top official on U.S. election cybersecurity Christopher Krebs tells associates he expects to be fired
Department of Homeland Security calls election "the most secure in American history"
Joe Biden Chief of Staff Ron Klain, 2014: Yes, American Elections Are 'Rigged'
POTUS: Dominion Voting System "Deleted" 2.7 Million Trump Votes
Dominion Voting machine company denies Trump claims about software issues
Trump Campaign Lawyer Contradicts President in Court, Says, 'We Are Not Alleging Fraud'
Pennsylvania court: Secretary of state lacked authority to change deadline 2 days before Election Day
Pennsylvania Judge Rules in Favor of Trump Campaign
Federal lawsuit seeks to throw out 1.2M votes, flipping Michigan for Trump
Lawsuit: Out-of-State Vehicles Brought Tens of Thousands of Unsealed Ballots to Michigan, All for Dems
'Slow leak': Text messages cast doubt on Georgia officials' 'burst pipe' excuse for pause in counting
Michigan Attorney General Plays Race Card over Trump Campaign Suit: Theme Is 'Black People Are Corrupt'
Obama: Trump's Claims of Widespread Fraud Another Step in 'Delegitimizing' Democracy
Obama memoir confronts role his presidency played in Republican obstructionism and Trump's rise
Obama, in new memoir, condemns Trump for 'birther' lies, stoking racial 'panic'
Obama says 'jury's still out' on whether American democracy can work in presidential memoir
CNN's Christiane Amanpour Likens Trump's Tenure to Nazi Germany
Kevin McCarthy: 'Slimmest Democrat Majority Since WWII' Means 'Mandate' Against Socialism
Why Nancy Pelosi May Have Trouble Remaining Speaker of the House - Where Did Her Votes Go?
AOC hits Joe Manchin with a stone-cold death stare after moderate Dem opposes 'crazy socialist agenda'
Maxine Waters: Biden Win Is the 'Dawn of a New Progressive America'
Biden's Transition Team Is Full of Big Tech Execs
Democrat Raphael Warnock Arrested in 2002 for Obstructing Child Abuse Investigation
Warnock's Spiritual Mentor Called for the 'Destruction of Everything White' - argued white Christians are 'satanic'
Franklin Graham: America 'Under Attack From Within' By Socialists Sowing Anarchy
Trump Posts Bonkers Video From Jon Voight Declaring 'Civil War' Between 'Righteousness and Satan'
Trump and his followers are on the 'crazy train' with unhinged election conspiracies, Republican congressman says
Glenn Greenwald tears into media, Schiff, other Dems for dismissing Hunter Biden controversy
Hunter Biden engaged in 'raw influence-peddling' on grand, global scale: Turley
'Stand your ground' in Florida could be expanded under DeSantis' 'anti-mob' proposal
The Next Decade Could Be Even Worse: A historian believes he has discovered iron laws that predict the rise and fall of societies. He has bad news.
Meet George Jetson? Orlando Unveils Plans for First Flying-Car Hub in U.S.
New device puts music in your head - no headphones required
Lagarde Says Her 'Hunch' Is That European Central Bank Will Adopt Digital Currency
EU will decide on digital euro in January 2021: ECB president
5.2 magnitude earthquake hits near Santa Monica, Philippines
5.1 magnitude earthquake hits near Tabiauan, Philippines
5.0 magnitude earthquake hits the western Indian-Antarctic Ridge
Sabancaya volcano in Peru erupts to 25,000ft
Sangay volcano in Ecuador erupts to 21,000ft
Popocateptl volcano in Mexico erupts to 20,000ft
Fuego volcano in Guatemala erupts to 15,000ft
Reventador volcano in Ecuador erupts to 14,000ft
Sequence of powerful explosions at Stromboli volcano, Italy
Typhoon "Vamco" strikes the Philippines, leaving a massive trail of destruction
Typhoon Vamco: dozens dead as extensive flooding hits the Philippines
Tropical Storm Eta heads offshore leaving six dead in North Carolina and Florida
Bridge collapses live on news in North Carolina amid heavy rain
Eta's second Florida landfall floods cities, traps dozens in cars and homes
'I've never seen anything like that.' The reasons why Eta flooded South Florida so badly
Developing tropical system could worsen disaster caused by Eta
'Past a point of no return': Reducing greenhouse gas emissions to zero still won't stop global warming, study says
Portland mayor removes gendered language to be more 'inclusive'
Biden Pledges Passage and 'Full Enforcement' of LGBT Equality Act in His First 100 Days
113 alleged child predators arrested in joint operation by ICE, foreign agencies
'Infanticide Bill': Mass. Dems Back Bill Removing Protections for Babies Who Survive Abortion
Measles Cases Reach 23-Year High, Killing More Than 200,000
Religious anti-vaxxers sue to keep their kids from having to get flu shots
Europe "must grit our teeth" on COVID-19 as vaccine euphoria fades
Germany's protests against coronavirus restrictions are becoming increasingly radical
London man rams car into police station over $13,000 COVID fine
Italians Breaking 'Red Zone' Quarantine Risk Up To Six Years in Prison
As Covid-19 Surges to New Levels Across U.S., States Impose Flurry of Measures
Ingraham: Biden's COVID shutdown, globalist 'reset' plans will cripple American freedoms, economy
Biden adviser walks back earlier proposal calling for lockdown
Biden taps Ezekiel Emanuel to coronavirus task force, faces controversy - Emanuel doesn't value saving those over the age of 75, with some equating his views to eugenics
Joe Biden COVID Adviser Under Fire for 'I Hope to Die at 75' Article
Trump, still out of sight, focuses on his own future as pandemic worsens
A Third of the World's Air Routes Have Been Lost Due to Covid
How One Lifetime Holiday Movie Pulled Off Kissing Scenes in COVID Era: Plexiglass Barriers
Chicago issues stay-at-home advisory and tells residents to cancel traditional Thanksgiving celebrations
Coronavirus won't stop many Americans from attending large holiday gatherings, survey finds
Fauci says U.S. has 'independent spirit,' but now is the time to 'do what you're told'
Alito raises religious liberty concerns about Covid restrictions and same-sex marriage ruling
Costco no longer accepting medical exemptions for face masks
Arkansas Mandates Face Masks at All Times during In-Person Church Services
Scott Sauls: Pastors must 'fight against isolation' amid uptick in suicide, mental illness
Tracking Bible Prophecy Headlines - 11/12/2020
Dutch Senate calls to affirm Jewish ties to Temple Mount
Saudi King reaffirms support for Palestinian state
PMW: For PA, peace means a Judenfrei state, ethnically cleaned of Jews
Hundreds attend Erekat's West Bank funeral as Palestinians mourn loss of 'icon'
Israel 'on the verge of elections,' Gantz warns
Netanyahu attorneys ask to alter indictment, possibly delaying trial
Little chance Netanyahu will get plea deal to avoid trial
International lawmakers to push social media giants on online anti-Semitism
Not Nazi enough: Proud Boys leader wants group to fully embrace white supremacy
Iranian cleric: Iran carried out two 'extraordinary' cyber attacks against Israel this year
Poll: More Saudis think Israel, rather than Iran, is region's biggest threat
Saudi king urges world to take 'decisive stance' against Saudi's regional foe Iran
Arabs states draw closer to Israel to counter non-Arab powers Turkey and Iran
UN rejects Iran's explanations for nuclear material at site flagged by Israel
UN watchdog: Iran storing 12 times more enriched uranium than nuke deal allows
McMaster warns Biden on Iran deal: Don't resurrect 'political disaster masquerading as a diplomatic triumph'
Israeli minister warns of war if Biden returns to Iran Deal
American Sanctions Target Major Hezbollah Ally in Lebanon
Saudi-led coalition intercepts two explosive-laden boats in southern Red Sea
Several injured in explosion at Saudi Armistice Day event
Kim Jong Un threatens North Koreans caught wasting food amid famine
'Countdown to catastrophe' in Yemen as U.N. warns of famine - again
Thousands are fleeing into Sudan to escape deadly conflict in Ethiopia
Sudan braces for up to 200,000 fleeing Ethiopia fighting
US Syria envoy Jeffrey may leave post, concerns grow over US Syria role
Hezbollah leader: U.S. is using sanctions to pressure Lebanese allies
Lebanon's Hezbollah Chief Gloats Over Trump's 'Humiliating Downfall' in U.S. Election
Iranian leader: American people have joined world against 'bully' Trump
Grassley's Letter To DOJ: Hunter, James Biden's Actions 'Potentially Make Them Agents Of The Chinese Government'
Obama official sets off alarms by claiming Biden is already speaking to foreign leaders about agenda as president
Biden not getting intelligence reports because Trump officials won't recognize him as president-elect
GOP senator says he'll 'step in' if Biden doesn't receive intel briefings by Friday
State Department is preventing Biden from accessing messages from foreign leaders
Biden Spokesman Calls for Further Censorship of Trump and His Supporters
Dow closes up 835 points on Pfizer vaccine news, Biden victory
'Constitutional crisis' could unleash wave of stock-market selling, says CNBC's Cramer
Commentary: The Media Should Not Have 'Called' This Election
Lawsuits Allege Massive Election Fraud
Georgia to conduct hand recount of presidential vote
Jason Miller to Newsmax TV: Georgia Ballot Issues Bigger Than Presidency
Rand Paul questions election results: 'Your government sent 1.1 million dead people stimulus checks'
Tweets, 'character problems,' may have cost Trump upwards of 720,000 Evangelical votes, possibly the election
BLM co-founder sends message to Biden: 'We want something for our vote'
Warren credits Biden win to 'most progressive economic' platform ever
Rashida Tlaib rejects claims that progressive tactics hurt Dems: 'Embrace the base'
Biden's Policy Agenda Rests Heavily on Senate Outcome
Cotton warns Democrats will nix Electoral College, pack Supreme Court if they win Georgia runoffs
'Abolish The Senate' Trends On The Left After Democrat Senator Joe Manchin Makes Pledge During Interview
Republicans muzzle anger over Trump's Pentagon culling, afraid antagonizing him imperils Georgia runoff
Candidates fear Georgia Senate runoffs could be hampered by digital political ad bans
Commentary: Democrats Have a Much Bigger Problem Than the Senate or the Electoral College - It's the statehouses, stupid.
Trucker group threatens nationwide strike over Biden election
Trump's silent public outing belies White House in tumult
All Hong Kong pro-democracy lawmakers to resign as China crushes opposition
Trump national security adviser slams China over ouster of pro-democracy lawmakers in Hong Kong
Peru's new president accused of coup after ousting of predecessor
Peru's Surprise New Leader Stokes Anger, Fear in a Traumatized Country
Parler, MeWe, Gab gain momentum as conservative social media alternatives in post-Trump age
YouTube back up after worldwide outage
Pope Francis urges followers to pray that AI and robots 'always serve mankind'
Asteroid 2020 VP1 flew past Earth at 0.48 LD
5.3 magnitude earthquake hits the Philippine Islands region
5.0 magnitude earthquake hits near Hengchun, Taiwan
Sabancaya volcano in Peru erupts to 27,000ft
Sangay volcano in Ecuador erupts to 22,000ft
Popocateptl volcano in Mexico erupts to 21,000ft
Fuego volcano in Guatemala erupts to 16,000ft
Reventador volcano in Ecuador erupts to 15,000ft
Semeru volcano in Indonesia erupts to 13,000ft
Sequence of powerful explosions at Stromboli volcano, Italy
Typhoon-ravaged northeast Philippines pummeled by new storm
Tropical Storm Eta targets Florida west coast as it nears fourth landfall
Tropical Storm Eta causing dangerous storm surge on Florida's west coast
More than half of Honduras' banana production destroyed by Tropical Storm "Eta"
Napier under state of emergency after heaviest rain in 57 years, New Zealand
Flooding in Greece sweeps cars into sea, sends people to rooftops
Record cold and snow engulf California and Nevada, U.S.
Here are 10 climate executive actions Biden says he will take on day one
Banks around world in joint pledge on 'green recovery' after Covid
After McCarrick report, pope vows to 'uproot evil' of clerical sexual abuse
In Iran, a massive cemetery struggles to keep up with virus
Wisconsin hurtling toward 'tipping point' when hospitals won't be able to save everyone who is sick, health officials warn
U.S. prepares for worst four months of the pandemic as it stares down the 'darkest' days yet
'A political animal': Atlas attacks Fauci, escalating feud between Trump's pandemic advisers
Ticketmaster To Verify COVID Vaccination Status Of Fans Before Issuing Concert Passes
Black market created around world for travelers testing negative for COVID-19 to enter countries: report
Chipotle to open its first digital-only restaurant as online orders soar
Moderna expected to announce early COVID vaccine results this month
Pfizer CEO Joins Host of Executives at Covid-19 Vaccine Makers in Big Stock Sale
Pfizer CEO Sold Millions In Stock After Coronavirus Vaccine News, Raising Questions
Bill Ackman Sounds Alarm For Another COVID Market Crash Despite Vaccine Hype
Biden Covid advisor says U.S. lockdown of 4 to 6 weeks could control pandemic and revive economy
Mounting commercial real estate losses threaten banks, recovery
Pew and IDOP Agree: Religious Persecution Is Worsening Worldwide
Tracking Bible Prophecy Headlines - 11/11/2020
A Biden presidency resurrects '67 lines, Palestinian state - analysis
Veteran Palestinian negotiator Saeb Erekat dies after battle with Covid-19
UAE official: Palestinian leaders 'small-time hucksters,' Iran to blame for regional ills
Pompeo announces a visit to Israel, Gulf countries
Pompeo announces $23b sale of F-35s, other arms to UAE, links it to Israel peace
With large majority, Knesset approves normalization agreement with Bahrain
Benny Gantz warns election to be initiated soon - Source close to him says he will tell PM they are getting divorced
IDF Downs Hezbollah Drone Over Northern Israel
New report sheds light on true scope of Hezbollah's presence in southern Syria
Jordan votes in election shadowed by pandemic, collapsing economy
ISIL-linked attackers behead 50 people in northern Mozambique
German FM: Biden's election an opportunity for US to rejoin Iran deal
After cozy Trump ties, 'pariah' Saudi Arabia faces reckoning with Biden
Turkey's Erdogan belatedly joins leaders congratulating Biden, urges closer ties
Biden calls Trump's refusal to concede election 'an embarrassment'
Joe Biden in September: I will Not Declare Victory Until the Election Is Independently Certified
Biden says nothing will stop transition as Trump vows new legal action
Mike Pompeo Denies Biden Win, Promises 'Smooth Transition to a Second Trump Administration'
Multiple government agencies warned not to cooperate with Biden: report
Trump loyalists elevated to powerful roles at the Pentagon after firing of Defense Secretary Esper
CIA Director Gina Haspel meets with McConnell as her fate remains unclear
Barr sparks DOJ firestorm with election probes memo
Republicans to let Trump fight election for weeks despite Biden's win
Biden team can't get intelligence reports until Trump concedes
Brennan: Pence Must Invoke 25th Amendment To Stop Trump From "Declassifying Some Type Of Information"
Does Trump's Defeat Signal the Start of Populism's Decline?
Commentary: Globalists are maneuvering Trump right into the "dictator" scenario they want; when he WINS, they launch the kinetic coup and overthrow the Republic
Dominion Voting Systems tied to Clintons, widely used in battleground states
Commentary: A Stolen Presidential Election in the Nation's Election Fraud Capital - The corruption of Philly Democrats is worse than you can imagine.
Nevada whistleblower describes Biden van vote factory in signed affidavit
Pennsylvania Mail Carrier Reportedly Recants Allegations On Ballot Tampering; Postal worker later says on video he did not recant his ballot tampering allegations
GOP-bashing, softball questions take center stage at Biden's first presser as president-elect
AOC: I'm Doing 'Everything' To Win Georgia For Democrats So We Don't Have To 'Negotiate' With Republicans
Florida's DeSantis moves to allow citizens to shoot looters, rioters targeting businesses
Former FBI Deputy Director Andrew McCabe Testifies on Review of FBI Russia Investigation
Ted Cruz accuses McCabe of being leak behind James Comey and Clinton Foundation probe in fiery exchange
McCabe Rejects Republican Accusations of F.B.I. Corruption in Russia Inquiry
McCabe admits he should not have signed off on Carter Page warrant
Former FBI director fired by Trump says probe of his campaign not meant 'to stage a coup'
Ex-deputy FBI chief McCabe: Officials had reason to think Trump posed 'danger to national security'
CNN, MSNBC skip Andrew McCabe hearing on Russia probe origins
EU says Amazon breached antitrust rules, opens second investigation into its e-commerce business
'Unfair surveillance'? Online exam software sparks global student revolt
The Thermal Nuclear Engine That Could Get Us to Mars in Just 3 Months
Very bright fireball over Sweden, deep exploding sounds reported
Fireball Soaring Across Northeast Sky Spotted By People Across Delaware Valley
6.0 magnitude earthquake hits near Haveluloto, Tonga
5.7 magnitude earthquake hits near Volcano Islands, Japan region
5.0 magnitude earthquake hits near Vrutok, North Macedonia
Sabancaya volcano in Peru erupts to 27,000ft
Sangay volcano in Ecuador erupts to 23,000ft
Reventador volcano in Ecuador erupts to 15,000ft
Ebeko volcano in the Kuril Islands erupts to 12,000ft
2020 Atlantic hurricane season becomes most active on record after Theta forms
Tropical Storm Eta causes dangerous flooding in Florida: "Far worse than we could've ever imagined"
Tropical Storm "Vamco" (Ulysses) to rapidly intensify before striking Philippines
Massive floods sweep through eastern Libya
Severe flooding affects more than 83,000 people in the Republic of Congo
Ethiopia battles worst locust plague in 25 years
Lesflicks, the lesbian streaming service thriving under lockdown
Hungary government proposes constitutional amendment mandating Christian gender roles
"Not our job": Roberts, Kavanaugh appear skeptical of striking down Obamacare at Supreme Court
One in 5 COVID-19 patients develop mental illness within 90 days -study
Kids have regressed due to COVID-19 restrictions, with some potty-trained kids going back to diapers, experts say
Denmark wants to ban mink farming until end of 2021 due to mutated virus scare
Planes, dry ice, pharmacies: the logistical challenges of Covid-19 vaccines
Brazil health regulator suspends Sinovac vaccine trials for "adverse, serious event"
'Let's go ahead and approve it': Fauci says he will take Pfizer vaccine after FDA green light
Biden coronavirus adviser wants US to distribute vaccine globally before it's available to all Americans
Israel Health Ministry to recommend mandatory vaccine law to deal with vaccine refusers
Iran and Lebanon to impose lockdowns, curfews as virus surges
Paris hospital director: Christmas should be cancelled due to COVID-19
GOP unveils $1.4T spending bill amid post-election turmoil
China turns churches into factories, 'cultural centers' to ensure Christians can't meet
Tracking Bible Prophecy Headlines - 11/10/2020
Biden will pursue two-state solution, former envoy to U.S. says
Iran offers Arab states 'mafia deal' of security or punishment after Trump
Pompeo expected in Israel amid bid to hike Iran sanctions before Biden takeover
Opposition lawmakers blast Netanyahu over planned F-35 sale to UAE
Hamas wants calm in Gaza, but situation on the ground is volatile
Israel delivers first Iron Dome radar system to US Army
82 years after Kristallnacht, Rivlin warns of ongoing 'virus of anti-Semitism'
US imposes new sanctions on Syria
Iraq camp closures 'could leave 100,000 displaced people homeless'
Azerbaijan says it shot down a Russian helicopter by accident
Azerbaijan, Armenia and Russia sign peace deal over Nagorno-Karabakh
Iran, China set to question US over human rights record at UN
China Extends Reach in the Caribbean, Unsettling the U.S.
Iraq fears return of Obama-era policies as pro-Iran factions hail Biden's win
Some world leaders remain silent after Joe Biden projected to win US election
Putin won't congratulate Biden until legal challenges subside, Kremlin says
Turkey says it will congratulate U.S. election winner once result finalised
Right-wing Jewish groups, RJC and ZOA, won't say 'president-elect' Biden for now
The Next 2020 Election Fight? Convincing Trump's Supporters That He Lost
Four states still counting ballots six days after US presidential election
Gingrich Pushes 'Soros Stole the Election' Conspiracy Theory on Fox News
America Won't Trust Elections Until The Voter Fraud Is Investigated
McConnell: 'Let's not have any lectures' from Democrats who denied 2016 result
Mitch McConnell Backs Trump Campaign's Legal Fight
Senate's McConnell says Trump has right to probe election 'irregularities'
39 GOP House Members Send Letter To Barr: Investigate Voter Fraud
U.S. attorney general authorizes prosecutors to probe 'substantial allegations' of vote irregularities
Researchers Question Reliability of Dominion Voting Systems, Election Systems & Software
Whistleblower Saw People in Biden Van Opening, Filling, and Sealing Nevada Ballots, Trump Campaign Claims
Rudy Giuliani: 450,000 Pennsylvania Mail-in-Ballots Were Processed While Republican Observers Were Illegally Kept Away
Kayleigh McEnany: What Are Pennsylvania Democrats Hiding?
Trump to hold campaign-style rallies, will push voter fraud examples
Trump adviser overseeing campaign legal challenges gets coronavirus, sources say
Fox's Cavuto Cuts Off Trump Campaign Presser With Scathing Smackdown: 'I Can't in Good Countenance Continue Showing This'
Trump Dramatically Closes Gap in AZ, Half-Percent Away from Biden with Count Ongoing
Georgia's Republican secretary of state rejects call for resignation by two GOP senators
Trump fires Pentagon chief Mark Esper, replaces him with counterterrorism chief
Top USAID Official Tells Agency Leadership: 'There Is No Transition In Place'
GSA official in charge of handing transition resources to Biden isn't budging
Biden's DOJ Must Determine Whether Trump Should Be Prosecuted
The Left Goes Full-Fascist With an Enemies List To hold "Trump sycophants" accountable for their "complicity"
RealClearPolitics Withdraws Biden's PA Win rescinds President-elect Status
Charismatic leaders insist election not over, predictions that Trump would win were not wrong
Trump to Hold Mega Rallies in Protest of Election Results
GOP fears conceding Trump loss would spark base revolt and loss of seats
The former CEO of Google has applied to become a citizen of Cyprus
U.S. attorney general Barr calls Mexico amid friction over ex-defense minister arrest
Mysterious fireball seen in the night sky over New Jersey, Connecticut
5.5 magnitude earthquake hits near Kokopo, Papua New Guinea
5.0 magnitude earthquake hits near Bandar Lampung, Indonesia
Sabancaya volcano in Peru erupts to 27,000ft
Sangay volcano in Ecuador erupts to 23,000ft
Karymsky volcano on Kamchatka, Russia erupts to 20,000ft
Reventador volcano in Ecuador erupts to 16,000ft
Tungurahua volcano in Ecuador erupts to 16,000ft
FEMA helps families during record-breaking hurricane season
Tropical Storm "Eta" makes landfall in Florida after leaving more than 235 dead in Central America
Relentless Rain From Tropical Storm Eta Causes Widespread Flooding In Miami-Dade
Etau nears Vietnam as Vamco threatens major impacts on Philippines
Severe floods hit southern Andalusia after a month's worth of heavy rain falls in a day, Spain
All-time November snow records broken for parts of the Canadian Prairies
Truckers plan strike urging Biden to avoid fracking ban, tout Trump protecting 'blue-collar' workers
Eyes on Barrett, Kavanaugh and Gorsuch as Supreme Court decides Obamacare's future
Medics warn of rise in deaths by suicide, with 13 in past 11 days
Ben Carson, who attended Trump's election party, tests positive for COVID-19
'Great day for humanity': Pfizer says COVID-19 vaccine over 90% effective
COVID-19 vaccine could fundamentally change pandemic direction - WHO
Life to be back to normal by spring after COVID vaccine breakthrough, expert says
Dow surges more than 800 points in biggest rally in 5 months after positive Pfizer vaccine news
Pence breaks silence to take credit for Pfizer vaccine - and drugs company immediately denies Trump involved
Trump accuses FDA, Pfizer of deliberately delaying vaccine news until after vote
Cuomo says it's 'bad news' that Pfizer coronavirus vaccine progress came during Trump administration
Cuomo: Governors Planning To "Shape The Trump Administration Vaccine Plan, To Fix It Or Stop It"
Pandemic on course to overwhelm U.S. health system before Biden takes office
Biden implores Americans to wear masks as 'dark winter' approaches
Ingraham: Biden 'ordering' Americans around with COVID mandates could 'backfire'
Shapiro says Biden celebrations expose media as 'damned liars' who treated COVID as political 'tool'
Ex-Clinton adviser questions Biden vote over his stance on more shutdowns
Tracking Bible Prophecy Headlines - 11/9/2020
MK urges Netanyahu to apply sovereignty before new US president sworn in
Rivlin invites 'longstanding friend of Israel' Biden to visit Jerusalem
Biden committed to Israel's security, senior minister says
Pompeo expected in Israel amid bid to hike Iran sanctions before Biden takeover
Former US envoy to Israel predicts Biden will reenter Iran nuclear deal
Likud minister urges 'dialogue,' so Biden won't rejoin Iran deal without changes
For Biden, reentering the Iran deal will not be an easy task
Iran's Zarif calls on neighbours to cooperate following Trump's defeat
Report: Trump planning string of Iran sanctions before Biden takes office
IDF: Terror Attack in West Bank Thwarted, Assailant 'Neutralized'
Lebanon ex-FM says US told him: Repudiate Hezbollah or face corruption sanctions
Nagorno-Karabakh: Azerbaijan 'takes key town' in Armenia conflict
Bolivia's Luis Arce sworn in as president as socialists return to power
Police in ex-Soviet Georgia fire water cannons, tear gas at protesters
Russia and China silence speaks volumes as leaders congratulate Biden
Joe Biden Congratulated by Russian Opposition Leader, Not by Vladimir Putin
Turkey's Erdogan stays silent as world leaders congratulate Biden
Saudi rulers congratulate Biden a day after US election win
Kristi Noem Criticizes Romney for Conceding to Biden: 'DC Elites Are Eager to Return to Business as Usual'
Obama congratulates Biden, Harris, says it is up to them to mend 'deeply and bitterly divided' country
George Bush congratulates Biden, urges Americans to 'come together'
Bush calls election 'fair,' says Biden 'won' opportunity to 'unify our country'
Biden Calls For Unity After Basing Entire Campaign On Divisive Hoax
Biden's 1987 plagiarism victim hails his win
Global markets surge after Biden is declared winner of US vote
As Trump plays golf, family reportedly divided over conceding election defeat
Melania backs Trump's call to probe possible voter fraud
Newt Gingrich: We still don't know if Trump or Biden won election - despite what you've been told
Ted Cruz Says Trump Concession 'Premature' and 'Media' Doesn't Decide Elections
Cruz insists Trump 'still has a path to victory,' vote count lawsuits could 'easily' reach Supreme Court
SD Gov. Noem: 'We Gave Al Gore 37 Days to Run the Process' - Trump Voters Deserve Same Consideration
Lindsey Graham urges Trump not to concede to Biden and 'fight hard'
Graham: If GOP doesn't fight, there will 'never be another Republican president elected again'
Scalise: Election Laws Weren't Followed in 2020 - 'Very Serious Concerns'
Trump team vows more lawsuits in key states, as top Republicans mum on projected Biden win
Rudy Giuliani: Trump campaign has enough evidence to change Pennsylvania election results
Trump Campaign Seeks Public Records in Clark County Nevada as Part of Election Challenge
Trump campaign holds protest in Las Vegas to decry irregularities, claim 'dead people,' non-Nevadans voted
Trump campaign staff claims to have statistical evidence of fraud in Wisconsin
Trump campaign voter fraud hotline flooded with prank calls
Hollywood conservatives praise Trump, deny Joe Biden's presidential victory: 'Throw out every illegal vote'
Caroline Glick Commentary: Where America Now Stands
Rep. Jordan says Republicans picked up seats because voters don't like socialism, sees path for Trump
Buttigieg: Republican Senate would 'defy the American people' by opposing Biden agenda
AOC slams ousted House Dems as 'sitting ducks' relying on flailing DNC, progressives not to blame
AOC Fumes: Whites Need 'Anti-Racist' Training, Democrats Need To Embrace Far Left Or They'll Lose
Arkansas police chief resigns after appearing to call for violence over election
Portland celebrates Biden win with illegal street racing, crowds outside ICE chanting 'come out and fight'
Brit Hume: If it's OK for crowds to celebrate Biden win, why can't we 'have fans in masks in stadiums'?
#Factsfirst: Jake Tapper, CNN's coronavirus double standard on Trump and Biden rallies exposed
Biden silent on lack of social distancing, possible 'super spreader' celebrations
Kamala Harris Issues Reminder amid Mass Celebrations: 'COVID-19 Is Still Here'
Trump's election night party adds to virus scrutiny
'Believes in truly open speech': Mark Levin urges followers to ditch Facebook and Twitter for Parler
After Election, Politico Says Hunter Biden's Laptop Story 'Fizzled'
3.6 Earthquake Hits Off Massachusetts Coast, Felt Widely Throughout New England
Sabancaya volcano in Peru erupts to 24,000ft
Klyuchevskoy volcano on Kamchatka, Russia erupts to 23,000ft
Sangay volcano in Ecuador erupts to 22,000ft
Karymsky volcano on Kamchatka, Russia erupts to 20,000ft
Popocateptl volcano in Mexico erupts to 19,000ft
Fuego volcano in Guatemala erupts to 15,000ft
Reventador volcano in Ecuador erupts to 14,000ft
Pacaya volcano in Guatemala erupts to 11,000ft
Florida Gets Ready for Eta; Searchers Comb Debris of Deadly Landslides in Central America
Tropical Storm Eta Is Spreading Heavy Rain, Strong Winds Over South Florida; Hurricane Warning Issued
Biden's victory offers new hope for environmentalists
Children with Down syndrome targeted for abortion in UK
Wally the llama's antibodies, analyzed in J'lem, may help millions through COVID
UK defense chief discusses 'robot soldiers,' warns pandemic fallout risks another world war
Tracking Bible Prophecy Headlines - 11/8/2020
Thousands attend Rabin memorial rally in Tel Aviv, 25 years after assassination
Malawi announces plans to be first African country in decades to open embassy in Jerusalem
Trump administration advances $10 billion defense sale to UAE
Iran claims new 'kamikaze' drone, smart bomb, EW capabilities
Despite accusations of genocide, Aung San Suu Kyi's party is on track to win another term in Myanmar
Biden declares victory over Trump; White House says race isn't over
World leaders congratulate Biden, look to fresh start after Trump
As worldwide congratulations rain down on Biden, Israel's top leaders remain mum
Gantz first Israeli leader to congratulate Biden, looks to boost defense ties
Netanyahu delays congratulating Biden
Lapid scolds Netanyahu, Gantz and Ashkenazi for not congratulating Biden
After hours of silence, Netanyahu and Rivlin congratulate Biden on election win
GOP chief in Israel doesn't accept Biden's win, says PM congratulated him 'just in case'
'Trump's out and Bibi's next': Thousands at weekly protests against Netanyahu
Arab Israeli lawmaker says world 'saner' with Trump out of office
Palestinians celebrate Trump's defeat: 'An evil has distanced itself from us'
Abbas to demand Biden return US Embassy to Tel Aviv
Iran calls U.S. election a 'spectacle,' says it is a clear sign of 'decline'
Iran hails end of Trump-era, hopes for 'change' from new US leader
Arab states fear Biden victory will bolster Iran
Mexico's president won't congratulate Biden until 'legal proceedings' conclude
Romney is first GOP senator to congratulate Biden on winning presidential race
McCain family lauds Biden and Harris following projected win
As Biden declares victory, Kushner said trying to convince Trump to concede
Mass celebrations break out in US streets as Biden supporters celebrate win
De Blasio breaks social distancing, poses for Biden win selfies as thousands gather shoulder-to-shoulder
Joe Biden Supporters Criticized for 'Super Spreader' Celebrations
CNN's Chris Cuomo slammed for coronavirus hypocrisy after 'off-the-wall rant' attacking Trump
Rudy Giuliani says Trump will not concede election
'It's not over': Trump supporters flock to state capitols after Biden victory is announced
'This isn't over': Trump backers, some armed, protest 'fake news' Biden win
Violence Breaks Out Between Antifa and Trump Supporters in Washington State
With Trump's Loss, Murdoch's Fox News Faces Wrath And Tough Choices
Liberal media applauded Stacey Abrams for challenging election results, condemns Trump for same thing
FAQ: What happens next in the presidential election process?
Trump Campaign Taking Numerous New Legal Actions In Election Battle
Trump lawyer Jenna Ellis: Winner of Trump-Biden race will be determined by courts - we don't know yet who won
Lindsey Graham: Senate Judiciary Committee Will Investigate 'Credible Allegations of Voting Irregularities'
Trump campaign files lawsuit in Arizona alleging Maricopa County rejected ballots by in-person voters
Lawsuit: At Least 21K Dead People on Pennsylvania Voter Rolls
Report: Wisconsin Election Clerks May Have Illegally Altered Thousands of Ballots
Michigan Legislature subpoenas documents after GOP alleges election fraud
Software that 'Glitched' in MI, GA, Incorrectly Gave Biden 1000s of Votes, Used in 28 States
Georgia Sec. State: 'An Issue' Forces Rescanning of Ballots Saturday
PA Republican congressmen call for AG to recuse from election issues, slam 'conflicts and irregularities'
Philadelphia GOP Poll Watcher: Election 'Not Fair at All'; 'We Were Kept Away from Everything'
Newt Gingrich Wants AG Barr to Arrest Pennsylvania Poll Workers
Here's Why a County Election Official in PA Admitted Poll Workers Violated State Law
Pennsylvania mailman says he was ordered to collect late ballots
Postman Arrested at Canadian Border for Allegedly Not Delivering Mail, Including Absentee Ballots
Twitters Censors Rand Paul Post About Historical Voter Fraud - Then Uncensors It
Biden's Lead in Arizona Dwindles as Large Number of Ballots Remain Uncounted
Hillary Clinton lauds Biden's projected victory as 'repudiation of Trump'
Schumer: 'Now we take Georgia, then we change the world'
Biden could take swift action on transgender ban, nuclear weapons
Battle brewing over Biden Cabinet picks, priorities, as far left and moderates launch opening salvos
A Civil War Is Already Happening, Inside the Democrat Party
The Left Threatens GOP: 'We Have a List' and You'll Never Work Again if You Helped Trump
AOC facing heat for wanting to archive online posts by 'Trump sycophants'
Bill Maher pushes back after guest dismisses all 70M Trump voters as 'racists,' 'tribalists'
'F*** Donald Trump' song tops charts after Biden wins election
Links, tweets and maybe 2024? Future uncertain for still-popular Trump
Twitter masking nearly 20 Trump election tweets after latest round of labeling
Analysis: Clouds gather over battered dollar in aftermath of U.S. election
6.1 magnitude earthquake hits near Hihifo, Tonga
5.3 magnitude earthquake hits near Lata, Solomon Islands
5.2 magnitude earthquake hits near Izu Islands, Japan region
5.1 magnitude earthquake hits the central Mid-Atlantic Ridge
5.0 magnitude earthquake hits near Big Lake, Alaska
Sabancaya volcano in Peru erupts to 28,000ft
Klyuchevskoy volcano on Kamchatka, Russia erupts to 20,000ft
Sangay volcano in Ecuador erupts to 20,000ft
Reventador volcano in Ecuador erupts to 14,000ft
Villarrica volcano in Chile erupts to 14,000ft
Ebeko volcano in the Kuril Islands eurpts to 12,000ft
Gimenez declares state of emergency as Eta strengthens in Caribbean
Much of South Florida still under hurricane watch, though Tropical Storm Eta track shifts south
Pastor Raphael Warnock Claims Killing Babies in Abortions is "Consistent" With Biblical Values
Stanford develops CRISPR 'lab on a chip' for detecting COVID-19
Cuban church leaders under pressure to sign document claiming gov't demolition of church was legal
Authorities raid underground church in China, detain priests and nuns
Tracking Bible Prophecy Headlines - 11/7/2020
Facebook uncovers Iranian operation supporting anti-Netanyahu protests in Israel
Georgia Dem Senate candidate signed letter comparing Israeli control of West Bank to apartheid South Africa
Ilhan Omar blasts Israel for 'ethnic cleansing' after IDF partially razes illegal Palestinian hamlet
US expands Hezbollah sanctions, targeting allied Lebanese Christian leader
Azerbaijan Makes Gains in Conflict With Armenia, Setting Back Peace Efforts
Despite accusations of genocide, Aung San Suu Kyi's party is on track to win another term in Myanmar
Hong Kong informers' hotline receives 2,500 tip-offs within hours
'Biden's victory is a big win for Iran and the Ayatollahs'
Decision Desk HQ Declares Biden Winner After Giving Him Pennsylvania - Final results pending recounts and legal challenges
Trump decries lead that 'miraculously' disappeared, urges Biden not to 'wrongfully claim' White House
Biden claims 'mandate' while election vs. Trump remains undecided
Europe's leaders on climate change are the first to congratulate President-elect Joe Biden
Pelosi calls Biden 'president-elect' as Democrat closes in on win
Twitter flags 'president-elect Biden' posts as premature
Philadelphia mayor tells Trump to 'put his big boy pants on' and concede, even as key states remain uncalled
Ex-VP nominee Joe Lieberman: Trump must follow Gore's lead if he loses election fight in court
Trump has told people he has no plans to concede even if his path to victory is blocked
Biden campaign says 'no problem escorting trespassers out of the White House'
Trump Camp Issues Statement After Decision Desk HQ Declares Biden Winner: 'This Election Is Not Over'
Sources close to the White House say some officials are beginning to quietly back away from Trump
Trump, allies pledge fight in election as some acknowledge possible defeat
Romney slams Trump's claim of election fraud as wrong, 'reckless'
Stephen Colbert says he's heartbroken by Trump's voter fraud speech: He 'tried to poison American democracy'
Trey Trainor: Voter Fraud Is Taking Place
RNC chair Ronna McDaniel calls for patience so voter 'irregularities' can be reviewed
Michigan: GOP Claims Software Glitch Switched 6,000 Republican Votes To Democrat, 47 Counties Used Same Software
Georgia election official: Machine glitch caused by last-minute vendor upload
Sean Hannity Says Unprecedented 'Do Over' in Pennsylvania Election Could Undo Alleged Voter Fraud
Supreme Court orders separate count of late-arriving Pa. ballots
Trump lawsuits invoke Bush v. Gore, but Supreme Ct. likely won't decide election
'It's Not Over,' Franklin Graham Says of Election as He Requests Prayer for Trump, Pence
White House Press Secretary Tweets 'God Is in Control'
Trump supporters pray outside of Clark County Election Department in Nevada
Police evacuate area near Philadelphia ballot counting center over bomb threats
Armed men arrested near Philadelphia vote-counting site, police say
Increasingly normal: Guns seen outside vote-counting centers
'You can't stop the revolution': rival protesters converge in Philadelphia
Facebook bans pro-Trump "Stop the Steal" group after its members call for violence
Newt Gingrich: Election corruption by Trump opponents widespread - it's time for us to get mad
Minnesota college president offers to bail out students arrested in protests
Dem Congresswoman Says Party Will Be 'Torn Apart' if It Pushes Progressive Platforms: 'Don't Say Socialism Ever Again'
Trump's Special Twitter Treatment Would End With Biden Win
Twitter's Dorsey launching universal basic incomes in 14 cities, including Atlanta
US officials targeted on American soil, across the world by purported sonic attacks
6.0 magnitude earthquake hits the South Shetland Islands
5.8 magnitude earthquake hits near Volcano Islands, Japan region
5.5 magnitude earthquake hits near Hachinohe, Japan
5.2 magnitude earthquake hits near Hachinohe, Japan
Sabancaya volcano in Peru erupts to 26,000ft
Kluchevskoy volcano on Kamchatka, Russia erupts to 20,000ft
Popocateptl volcano in Mexico erupts to 20,000ft
Sangay volcano in Ecuador erupts to 20,000ft
Reventador volcano in Ecuador erupts to 15,000ft
Semeru volcano in Indonesia erupts to 14,000ft
Ebeko volcano in the Kuril Islands erupts to 12,000ft
Indonesia raises volcano threat level, sets no-go-zone
Tropical Depression Eta is moving toward Cuba after leaving at least 100 people dead in Central America
Ads showing 'Borat' wearing 'Allah' ring (and little else) anger Paris Muslims
Transgender in Bangladesh: First school opens for trans students
Guatemala Reverses Course, President Says He 'Will Not Tolerate' Planned Parenthood in His Country
'A backlash against a patriarchal culture': How Polish protests go beyond abortion rights
Televangelist who blamed COVID-19 on premarital sex dies from virus
Mark Meadows, White House chief of staff, tests positive for coronavirus
Joe Biden Says He's Going to Win With a Mandate for Action on Racism, Climate and COVID
COVID-19 is pushing Americans to want more government involvement in their lives
Chinese execs took firm's Covid-19 vaccine pre-trials 'to lead by example'
How a Coronavirus Mutation in Minks Could Wreak Havoc on Vaccine Development
Europe imposes new lockdowns as virus deaths surge past 300,000
Coronavirus: Fake test certificate gang foiled at Paris airport
Cuomo Increasing National Guard Presence at NY Airports to Stop Untested Travelers From Entry
Grocery chains again limiting toilet paper, sanitizing wipes purchases
Roubini lashes out at post-election gridlock: No stimulus means 'lots of people are going to suffer'
Tracking Bible Prophecy Headlines - 11/6/2020
UN speaks of Temple Mount as solely Muslim site, ignores Jewish ties
Erdan: UN resolutions only perpetuate Israel-Palestinian conflict
Intellectual Property Left in a Vulnerable Position in Israel-UAE Peace Accords
Trump administration advances $2.9 billion drone sale to UAE - sources
Israel set to receive new warship to defend gas rigs from missile attack
Netanyahu to High Court: AG can't shackle my law enforcement appointments
Netanyahu ally questioned by police over threat to air dirt on attorney general
Israeli minister warns of war if Biden returns to Iran Deal
'US will continue to surrender to Iran no matter who is president'
Ethiopia nears war as prime minister orders military into defiant region
Kosovo's president resigns to face war crimes charges
'The Wound Is Very Deep': Azerbaijanis And Armenians In Russia Long For Peace
Vladimir Putin plans to step down next year amid health concerns, report claims
Russia weighs Putin proposal granting lifetime immunity for ex-presidents
France's Macron vows to crackdown on illegal immigration to counter growing 'terrorist threat'
Hong Kong police launch national crime hotline to snitch on violators
'What a spectacle!': US adversaries revel in post-election chaos
World watches with unease as drawn-out, contested election batters America's global image
Trump's attempt to stop vote counting "a gross abuse of office," international observers say
Trump, Biden supporters return to street for dueling protests on vote count
Biden urges calm as votes are counted, saying 'the process is working'
Trump vows to keep challenging election results as Biden inches toward victory
Trump lashes out as votes counted; Biden urges calm, feels 'good' about outcome
Trump 'increasingly unhinged' as Biden edges closer in key states
Trump reportedly screamed at Murdoch after Fox News called Arizona for Biden
ABC, CBS, NBC all cut away from Trump's news conference on the election
Trump tweets his outrage in all caps, demanding that election count be stopped
Donald Trump Jr. calls for 'total war' in clueless tweet
Donald Trump Jr. complains his tweets alleging voter 'fraud' are also being flagged
Facebook shuts down pro-Trump group organizing rallies against 'stolen' election
YouTube channels making money from ads, memberships amplify Trump voting fraud claims
Trump claims Dems are trying to 'steal' election, says he'll win if 'legal votes' are counted
Trump's voter-fraud remarks draw criticism from some Republicans
'This is getting insane': Republicans say Trump's attacks on election integrity are dangerous
Mary Trump, president's niece, says he is 'flailing,' attempting a coup
Anderson Cooper: Trump's like an 'obese turtle on his back flailing in the hot sun realizing his time is over'
Keith Olbermann wants Trump 'REMOVED AND ARRESTED,' calls president's 69M voters 'morons'
Poll watchers emerge as a flashpoint in battle over ballots
On Fox News, Newt Gingrich calls on Bill Barr to arrest election workers
Judge rules for Trump campaign, granting rep better view of Philadelphia vote count
Pastor Paula White calls on angels from Africa and South America to bring Trump victory
NJ Democrat won't resign after tweet about Abraham Lincoln assassination, Trump
Polarized anger in US fuels record $14 billion in spending on 2020 campaigns
Biden Faces Prospect of Gridlock Presidency After Party Losses
Mitch McConnell is already preparing to torpedo Joe Biden's Cabinet picks
GOP Senate wins wreak havoc on Biden transition plans
'Knives Are Out' After Dem Strategy Fizzles in House Races
Newly elected House Republican women break record in 'stunning blow to Nancy Pelosi'
Why Georgia is about to become the center of the political universe
Election without end: Possible pair of Georgia runoffs could set U.S. Senate control
Dem leaders warn liberal rhetoric could blow Georgia races
House Democrats cast blame for losses on polls, message, even Trump
Esper urged to stay put as Pentagon chief as election drags on
Long at odds with Trump, Defense Secretary Esper has prepared a resignation letter, officials say
Pentagon pushes back against NBC's report that Esper 'prepared a resignation letter'
Election Dispute Increases Risk Of Political Violence, Analysts Warn
'Put their heads on pikes': Steve Bannon calls for beheading of Fauci and FBI director if Trump wins
Twitter permanently suspends Steve Bannon account after talk of beheading
More Than 600 'Don't Let Trump Steal the Election' Protesters Arrested in Minneapolis
After the Election, Conservatives Brace For an Emboldened 'Cancel Culture' Movement
Melanie Phillips: Electing a president under an erupting cultural volcano
Percentage of Christian registered voters drops 15% since 2008: Pew
Wall Street 'euphoric' as blue wave seen as unlikely, making progressive change more difficult
Fed holds rates at zero amid 'considerable risks,' as economy 'continued to recover'
Bitcoin value jumps after DOJ seizes record amount
5.2 magnitude earthquake hits near Shohimardon, Uzbekistan
5.2 magnitude earthquake hits near Lospalos, Timor Leste
5.2 magnitude earthquake hits near Lae, Papua New Guinea
5.1 magnitude earthquake hits near Sand Point, Alaska
Sabancaya volcano in Peru erupts to 30,000ft
Sangay volcano in Ecuador erupts to 20,000ft
Popocateptl volcano in Mexico erupts to 19,000ft
Reventador volcano in Ecuador erupts to 15,000ft
Severe tropical storm Atsani crosses Philippines' northernmost tip
Dozens dead as Eta wreaks waterlogged havoc on Central America
Once powerful storm Eta set to stage a comeback and then threaten the US
40 Percent of American Voters Say Abortion Should Be Illegal in Most or All Cases: Exit Poll
Supreme Court Appears Poised to Side with Religious Liberty in LGBT Adoption Case
Israel to Give LGBTQ Parents Three More Months to Establish Parental Status
Small but growing number of US Orthodox rabbis officiating same-sex weddings
Megachurch Pastor Carl Lentz fired, admits cheating on wife
America's Disastrous Drug War Is Finally Unravelling
UN calls special General Assembly session on pandemic
North Korea COVID victims starving to death in quarantine camps, says Christian activist
US places with highest virus surges overwhelmingly came out for Trump
Missouri poll worker positive for Covid-19 still worked shift, died after Election Day
Whitmer calls on Michigan Legislature to pass law requiring masks
Corona chief proposes using CCTV to track mask-wearing by Israelis
Covid-19 Vaccine Safety Efforts to Feature App Tracking of Vulnerable Groups
Russia's coronavirus tests show false negatives up to 40% of time, official says
UK Church leaders call nation to prayer as second lockdown begins
Bank of England warns of Coronavirus and Brexit damage to economy
US workers file 751,000 jobless claims as COVID crisis total tops 66 million
Tracking Bible Prophecy Headlines - 11/5/2020
UN resolution: Call Temple Mount solely by its Muslim name
Israel razes Bedouin campsite in largest West Bank demolition in a decade
Israeli forces leave 41 children homeless after razing Palestinian village, UN says
PA security officer opens fire on IDF troops, is shot dead, army says
Syria's Assad says billions locked in troubled Lebanese banks behind economic crisis
Vienna attack shatters sense of security for city's Jewish community
UK raises terror threat level to severe after Europe attacks
Ethiopia Deploys Military to Restive Tigray Region, Threatening Country's Stability
U.S., Australia, India and Japan Begin Joint Navy Drills, China Defends Air and Sea Claims Ahead of Election
Tight American election transfixes world, fuels fears over U.S. democracy
World waits nervously, impatiently for US election result
Iran's supreme leader ridicules Trump over election comments: "What a spectacle!"
An ocean away, Israelis keep close tabs on US election thriller
Commentary: Five ways Trump-Biden voter chaos leaves Israel, PA, Iran fate in balance
News organizations rebuke Trump over unsubstantiated, explosive victory claim
Twitter flags Trump tweets on election fraud as battle spills onto social media
Chaos erupts at TCF Center as Republican vote challengers cry foul in Detroit
Locked-out Detroit Republican vote challengers furious over lack of access
Watch: Detroit Absentee Ballot Counting Chaos as Workers Block Windows, Bar Observers
Trump backers protest outside Michigan vote center, demanding: 'Stop the count!'
Arizona AG investigates whether Sharpie users' ballots were rejected in battleground state
Election Program 'Issue' Tallied Only 2 Votes for GOP Candidate, 33 MI Counties Thought To Be Using the Same Software
Biden foresees victory in U.S. election; Trump pursues suits, recount
Trump sues in 3 states, laying ground for contesting outcome
Discovery of Arizona Data Error Suddenly Throws Early Calls for Biden Into Question
Postal Service data shows poor mail-in ballot delivery rate in key swing states, judge suggests Postmaster General DeJoy might have to testify
'Someone may have to pay a price' for USPS's refusal to sweep for ballots, judge says
Nolte: Trump Might Move Beyond 'Count Every Vote' to 'Verify Every Vote'
Can Electoral College really tie at 269 to 269? Yes. It's not likely but here's how it works
How Georgia Could Set the Electoral College Up for a Tie
The pollsters and the liberal media are 2020's real losers
Frank Luntz: Polling profession 'done' after election misses: 'Devastating to my industry'
Ben Shapiro: 2020 election's one big message - voters refuse to accept woke media's narrative on race
Election report card: 'Social media has not been fair,' Trump and Biden supporters grade Facebook and Twitter
Matt Gorman: Whether it's Trump or Biden, Democrats face a reckoning unlike any they've had in a generation
'Dumpster fire': House Democrats trade blame after Tuesday's damage
Republicans poised to quash Democrats' hopes for Senate control
Centrist Democrats talk leadership changes after negative election results
House of cards? Pelosi to have a hard time becoming speaker, GOP officials say
Election reveals deeper divides between red and blue America
Anne Graham Lotz to a Nation in Crisis: 'It's Time to Look Up'
Anxiety, suspicion exacerbate U.S. post-election uncertainty
Anxious US public turns to booze, news as fate of divided nation in balance
Election unrest breaks out in Los Angeles, Washington, Portland, and Raleigh
National Guard called into Portland amid 'widespread violence' after election
Post-election clashes break out between police, protesters in New York City
Protesters in Minneapolis carry 'America is Over' banner; 14 arrested after setting off fireworks, police say
Gap sparks outrage over posting half-blue, half-red hoodie amid heated election
'Too soon for this message': Gap deletes post-election unity tweet after social backlash
The Dow is on pace for its strongest post–Election Day rally in 120 years
Dow futures drift higher as tight US election signals more gridlock in Washington
Amid Election Chaos, Jeff Bezos Sells $3 Billion Worth Of Amazon Shares
Brilliant fireball explodes over the eastern U.S.
5.3 magnitude earthquake hits near southeast of Easter Island
5.0 magnitude earthquake hits near Akutan, Alaska
5.0 magnitude earthquake hits near San Benito, Philippines
5.0 magnitude earthquake hits near Pelabuhanratu, Indonesia
Sabancaya volcano in Peru erupts to 28,000ft
Popocateptl volcano in Mexico erupts to 22,000ft
Sangay volcano in Ecuador erupts to 20,000ft
Reventador volcano in Ecuador erupts to 16,000ft
Sinabung volcano in Indonesia erupts to 14,000ft
Eta Forecast to Approach South Florida This Weekend; Catastrophic Flood Threat Continues in Central America
Eta to recharge over warm waters, then make a run at Cuba and southern Florida
Tropical Storm Odalys Forms in Eastern Pacific
New storm threatens Philippines days after Super Typhoon Goni
State of emergency in Sanharo after nearly 6 months' worth of rain in a day, Brazil
Delhi shivers through unusual cold, records coldest October since 1962, India
New locust outbreak hits Southern Africa, 45 million people at risk of food shortage
The US is out of the Paris climate change agreement; if Biden wins, that could change
Hillsong Pastor Carl Lentz Asked to Step Down, Cites 'Moral Failure'
Major case testing LGBT, religious rights goes before Supreme Court
Colorado voters reject late-term abortion ban in statewide referendum
Polish government delays abortion ban due to protests
Canada Reports Rare Strain Of Swine Flu Found In A Human
Denmark finds covid strain that might hamper vaccine effort
Denmark plans to cull up to 17 million mink to stop mutated coronavirus
England locks back down, Italy puts regions on red alert as Covid-19 deaths spike 43% in Europe
Anthony Fauci's family says they can no longer stand behind flip-flopping family member
No matter who wins the election, America will still be in a jobs crisis
McConnell calls for coronavirus package before end of the year
Tracking Bible Prophecy Headlines - 11/4/2020
Malawi vows to open embassy in Jerusalem by next summer
Armenian recruits baptized before heading into war
Iran's Khamenei blames 'Arrogant Powers and Zionism' for 'Paris incident'
Head of Austria's Jewish Federation: Not Clear If Synagogue Was the Target
UK raises terrorism threat level to 'severe' after attacks in Austria, France
Islamic State claims responsibility for Vienna terror attack
Vienna terrorist likely acted alone, 'fooled' de-radicalization program
Vienna terror attack suspect posed with AK-47 rifle, handgun, machete in chilling photo before deadly rampage
European rabbis urge 'much more' government control of mosques
Ivory Coast's President Wins Third Term, Sparking Violence Fears
The US dollar will remain weak no matter who wins the presidency
Biden vs Trump: Dow futures fluctuate as Wall Street awaits presidential election results
In final stretch for U.S. voting, America's allies, rivals and foes watch for what's next
Iran's supreme leader mocks US election
US recently conducted cyber operation against Iran to protect election from foreign interference
Election Day update: No apparent signs of malicious cyber activity; postal sweep for ballots ordered
Huge Voter Turnout Expected Despite Virus, Political Rancor
No Election Winner Yet As Vote Shows Tight Race Between Joe Biden & Donald Trump
Biden Says Election Results May Not be Known Until Wednesday Morning or Later
Trump and Biden may be in limbo for days
Biden urges patience as votes counted; Trump claims Dems trying to 'steal' race
Trump vows to go to Supreme Court over 'fraud'
Focus shifts to Pennsylvania, Michigan and Wisconsin in nail-biter election
Crush of mail-in ballots slows count in 4 key states
National Guard brought in to help with Wisconsin ballot counting issue
Why Pennsylvania won't finish counting absentee ballots until Friday at the earliest
'Something must be done': Trump lashes Supreme Court for ruling on Pennsylvania ballots
Twitter, Facebook flag Trump post on Pennsylvania ballots as 'misleading'
Battleground Pennsylvania emerges as online misinformation hotspot
Fulton County, GA election results delayed after pipe bursts in room with ballots
USPS disregards court order to conduct ballot sweeps in 12 postal districts after more than 300,000 ballots cannot be traced
US Homeland Security chief urges patience during vote count
Election betting odds have flipped to favor Trump, expert says
FBI investigating robocalls urging people to 'stay home' on Election Day
AOC Says Republicans Are 'Publicly Complicit' in Trump Election Threats
Tony Evans, Max Lucado among 200 evangelical leaders vowing to be post-election peacemakers
Christians in US, worldwide gather to pray for presidential election
Commentary: Democracy Is Tearing Us Apart - It shouldn't be so hard for Americans to see why someone would vote for the other guy.
Cities nationwide bracing for potential violence on Election Day that's peaceful - so far
United Airlines relocates flight crews ahead of possible post-election unrest, moves operations center out of Chicago
Heavy police presence spotted outside Trump Tower ahead of election results
Trump's Hollywood Walk of Fame Star Boarded Up on Election Day
Protesters gather at Black Lives Matter Plaza in DC
Kenosha shooting victim's father slams Trump for defending Rittenhouse: 'How dare he'
Trump says US is 'most difficult country to deal with,' reflecting on battles with Pelosi, Schiff, 'We have some very, very deceptive people'
Pelosi labels Barrett 'an illegitimate Supreme Court justice'
5.2 magnitude earthquake hits the South Sandwich Islands region
5.0 magnitude earthquake hits near False Pass, Alaska
Sabancaya volcano in Peru erupts to 26,000ft
Popocateptl volcano in Mexico erupts to 20,000ft
Sangay volcano in Ecuador erupts to 20,000ft
Reventador volcano in Ecuador erupts to 16,000ft
Semeru volcano in Indonesia erupts to 14,000ft
Sakurajima volcano in Japan erupts to 10,000ft
Hurricane Eta slams into Nicaragua, grinds inland; South Florida should monitor
Oregon decriminalizes possession of street drugs, becoming first in nation
New Jersey Residents Vote To Legalize Recreational Marijuana
Arizona voters approve Prop 207 to legalize recreational marijuana
DC voters approve decriminalizing 'magic mushrooms,' other psychedelics
Poland needs calm to discuss disputed abortion ruling, government says
#SavePornhub: Thailand's online porn ban prompts backlash
N.Y. candidates become first openly gay Black men elected to Congress
Sarah McBride becomes first openly transgender state senator in the nation, elected in Delaware
Israeli Ministers Push an End to Restrictions on Same-sex Couples' Right to Adopt
Separation between grandparents, grandchildren spurred Israeli vaccine volunteer
School Bans 3rd Grader's 'Jesus Loves Me' Mask, Threatens Suspension
Pastors call Christians to return to God: America is 'perishing unnecessarily'
Tracking Bible Prophecy Headlines - 11/3/2020
Netanyahu: 'I can only hope current US policy will continue in coming years'
US Ambassador to Israel David Friedman: Mideast is 'exploding with good opportunities' under Trump
Oslo peace accords architect resigns as think tank CEO over Epstein link
Suspected Gaza drone crashes in Israeli field - IDF
Gantz admits he doesn't expect Netanyahu to honor premiership rotation deal
Mideast experts urge next president to leverage pressure, restart diplomacy with Iran
US seeks ending of Sudan sanctions over Darfur, citing human rights improvements
Attack on Kabul University by Isis gunmen leaves 22 dead
Vienna shooting: four dead, including 'Islamist terrorist', in Austria attack
Vienna on high alert as police raid gunman's house with explosives after terror attack
Army Deployed In Austria In Response To Major Terrorist Attack: Report
'We are in shock': Austrian capital reels after gunmen kill at least four
'This is our Europe:' Defiant Macron leads condemnation of Vienna terror attack
Al-Qaeda threatens Macron, urges attacks on those who insult Mohammed
France Says Its Forces Kill 50 Islamic Extremists in Mali
Palestinians, desperate for a Biden victory, hold their breaths as America votes
70% of Israeli Jews say Trump is the better candidate for Israel - poll
Settler leader, Palestinian ex-terrorist urge Americans to vote for Trump
In shadow of patriarchs, settler leaders gather in Hebron to pray for Trump win
'Closeted' liberal Jews plan to vote for Trump, but fear alienation from peers
Michigan Jewish cemetery vandalized with 'TRUMP' and 'MAGA' graffiti
US election 2020: Is this set to be the most contested election?
2020 Watch: Will loser of the election accept the result?
Wrapping up campaigns, Trump claims vote rigged while Biden pushes for victory
Armies of lawyers on standby if cloudy US election outcome heads to court
Trump says Supreme Court decision on Pennsylvania ballots is 'dangerous,' 'will 'induce violence'
Trump promises court fight over Pennsylvania absentee votes
Twitter censors Trump's tweet knocking Supreme Court's Pa. vote, Facebook also cracks down
Pennsylvania AG hit for predicting Trump will lose election before votes even counted
55% of Americans believe 2020 Election Day will be most stressful day of their lives!
'Raw exposed nerves': An anxious America awaits Election Day
As Election Day approaches, many Americans abroad are grateful for the distance
Americans threaten to flee if Trump wins again. Here's what life abroad is really like for ex-pats
Trump rebukes FBI for investigating supporters accused of harassing Biden bus
Local Police Say Biden Staffer May Have Been 'At Fault' in 'Trump Train' Highway Incident
'Trump trains' and 'MAGA drags' snarl traffic and raise tensions in multiple states
Right and Left-Wing Extremists Are Anticipating Election-Related Violence - From the Other Side, Report Finds
Not so 'ideological'? Volunteer group warns of planned Antifa election violence, regardless of outcome
NYPD issues pre-election warning to known rioters, agitators: 'We know who they are'
National Guard in 'State of Readiness' Ahead of Possible Election Day Unrest: Pritzker
Barr Preps Prison Guards to Head to D.C. for Election Unrest
"White House on lockdown": Trump to host election night party House behind "non-scalable" fence
A Sign Of The Times: Across U.S., City Storefronts Boarded Up Ahead Of Election
From Tiffany to Target, stores are boarding up windows in case of election unrest
Trump-Biden election's potential impact has 44% of business execs worried for their organization
Dem cities boarding up 'all the proof you need' the left shouldn't have 'federal power': Kayleigh McEnany
Absurd Idea of the Day: US Could Split Into More Than One Country According To Jeffrey Gundlach, DoubleLine Capital CEO
Trump Reportedly Telling Advisers He's Increasingly Spooked at the Prospect of Being Indicted if He Loses
Stocks zoom higher as Wall Street predicts Joe Biden will win
Media may face premature victory claims in powder-keg election
It's the End of an Era for the Media, No Matter Who Wins the Election
Widely shared video altered to make it look like Biden greeted wrong state
US Cyber Command expands operations against Russia, China and Iran
'You are no longer my mother': A divided America will struggle to heal after Trump era
Americans divided on pastors endorsing candidates; more pastors doing so in 2020
Mark Levin's closing message to voters: Biden will 'take your liberty and turn it inside out'
Psychiatrist featured on CNN, MSNBC praises Hitler in tweet attacking Trump
British lawyers, activists seek to dismantle racist, anti-Semitic YouTube alternative website
Quantum computers are coming. Get ready for them to change everything
Looks like that 'Election Day asteroid' didn't smack us after all
6.0 magnitude earthquake hits off the coast of Aisen, Chile
5.7 magnitude earthquake hits near Haveluloto, Tonga
5.3 magnitude earthquake hits near Amahai, Indonesia
5.0 magnitude earthquake hits near Sibolga, Indonesia
5.0 magnitude earthquake hits near Sola, Vanuatu
Sabancaya volcano in Peru erupts to 26,000ft
Popocateptl volcano in Mexico erupts to 20,000ft
Sangay volcano in Ecuador erupts to 20,000ft
Reventador volcano in Ecuador erupts to 16,000ft
Sinabung volcano in Indonesia erupts to 12,000ft
Sakurajima volcano on Japan erupts to 10,000ft
Eta Intensifies Into One of Most Intense November Hurricanes on Record Ahead of Catastrophic Central America Hit
Hurricane Eta near Cat 5 strength as it closes in on Central America
'Catastrophic' hailstorm and a month's worth of rain in an hour slam Queensland, Australia
The US election is a vote on climate change for the whole world
Vatican Says Pope Was Taken Out of Context on Same-Sex Couples
Trump Encourages 'Adoption as an Alternative to Abortion' in Proclamation
New Zealand to legalize euthanasia as referendum passes by a wide margin
Israel Backtracks on Intention to Give Police Unrestricted Access to COVID Contact Tracing Data
Democrats, White House spent months bickering over a coronavirus stimulus bill that never happened: Will it affect voters at the ballot box?
Birx contradicts Trump in election eve memo urging coronavirus action
Fauci all but fired as Trump campaigns against him
John Oliver: Trump's pandemic leadership has been 'borderline sociopathic'
Thousands in Utah attended Halloween rave to protest coronavirus rules, sheriff says
Tracking Bible Prophecy Headlines - 11/2/2020
25 years after assassination, Rabin-lit hope for peace with Palestinians dims
Trump critics hail accords between Israel and Arab countries even as original goal of Palestinian peace remains unmet
UAE ratifies mutual visa exemption agreement with Israel
Mass Friday Prayers Held at Jerusalem's al-Aqsa in Violation of Regulations
Over 12,000 packed onto Temple Mount for Friday prayers, with little enforcement
Greece says Turkey encroaching on continental shelf with new hydrocarbon search
Commentary: Turkey's unfinished war with the West
Stigmatized by attacks, French Muslims feel they're being held responsible
France: Pastors fearful, anguished after Greek Orthodox priest shot at church
Abu Dhabi Crown Prince Condemns Terrorist Attacks in France
Suspect in medieval clothing killed 2 and injured 5 in Quebec City sword attack, police say
Quebec 'sicko' aimed for 'most damage possible' in Halloween attack: cops
Police rule out terror motive in Quebec sword attack that killed 2
Tens of thousands protest in Belarus, defying warning shots
Scotland Considering Hate Crime Bill That Could Criminalize Free Speech Within the Home
High school reporters reveal Hitler quoted in Kentucky police training materials
Russian Media's Final Election Push For Trump: Primetime Hunter Biden 'Sex Videos'
Another Hunter Biden laptop taken into custody during DEA raid: Report
Protesters With Trump Flags Swarm William Barr's Home Demanding He 'Lock Up Joe Biden'
Trump retweets clip of supporters trying to run Biden bus off Texas highway
Trump and Biden crack schoolboy taunts about beating each other up while campaigning
'People are scared': Politics pit neighbor against neighbor
2020 Election Day: Over half of Americans believe Nov. 3 will be most stressful day of their lives!
Joni Eareckson Tada sees dark times, calls intercessors to knees in prayer for nation
DC activist groups primed for Nov. 3 and whatever follows
Conflict Expert on Possible Trump Win: Thousands Could 'Storm White House'
Red mirage, blue mirage - Beware of early U.S. election wins
Texas Supreme Court rejects Republican-led effort to throw out nearly 127,000 Harris County votes
Trump adviser Jason Miller hints legal battle to stop counting ballots after Election Day
Brexit Talks Haunted by the Fear One Person Could Thwart a Deal
China Should Take Part in Creating Global Regulatory Framework for Digital Currency, Xi Says
5.7 magnitude earthquake hits near Kepulauan Babar, Indonesia
5.2 magnitude earthquake hits near Angeles, Costa Rica
Sabancaya volcano in Peru erupts to 27,000ft
Popocateptl volcano in Mexico erupts to 19,000ft
Sangay volcano in Ecuador erupts to 19,000ft
Karymsky volcano on Kamchatka, Russia erupts to 17,000ft
Reventador volcano in Ecuador erupts to 15,000ft
Ebeko volcano in the Kuril Islands erupts to 14,000ft
Sinabung volcano in Indonesia erupts to 11,000ft
Super Typhoon "Goni" hits Philippines as the strongest storm of the year
Super typhoon Goni weakens after slamming Philippines, at least 7 dead
Tropical Storm Eta expected to intensify into the season's 12th hurricane on Monday
Taiwan hosts biggest in-person LGBTQ Pride event of post-Covid 2020
More conservative Supreme Court faces major dispute pitting religious freedom against LGBTQ rights
'They All Got Careless': How Falwell Kept His Grip on Liberty Amid Sexual 'Games,' Self-Dealing
Drone video shows huge protest against Poland abortion ruling
North Korea: Christians executed for owning Bible, newborn babies murdered
Israeli experts make global stink over coronavirus surviving in treated sewage
Israel Ministers okay higher lockdown violation fines, but Haredim vow to foil measure
New coronavirus curbs spark exasperation, anger
Coronavirus: Spain's funeral homes strike as cases rise
Spain rocked by second night of clashes over coronavirus measures
Clashes in Rome as Italy weighs new lockdowns
Trump criticizes lockdowns in Europe as Covid-19 cases surge on the continent and in US
Coronavirus: 'Twindemic' fears as California patient simultaneously tests positive for Covid-19 and flu
Coronavirus mutation may have made it more contagious, finds study
Covid-19 has caused a spike in demand for infrared technology, but there are limitations
Drone Startups Aim to Carve Out Role in Delivery of Potential Covid-19 Vaccine
Brazilians protest mandatory COVID-19 immunization, Chinese vaccine
Why vaccine hesitancy is growing during a deadly pandemic? Distrust over government plays into wider safety anxieties
'Where's the Vaccine?' Doctors Blast Trump's Coronavirus Promises Ahead of Election Day
Researchers find Trump campaign rallies likely caused 700 coronavirus deaths
Pre-election virus spike creates concerns for polling places
A once restrained Fauci unleashes on White House coronavirus approach days before election
Scott Atlas apologizes for appearing on Kremlin-backed media outlet
Mexicans celebrate restricted Day of the Dead amid coronavirus upheaval
Corpses lie unclaimed on Day of the Dead in violent Mexican state
Tracking Bible Prophecy Headlines - 11/1/2020
Dominican Republic Says Considering Moving Embassy in Israel to Jerusalem
Anti-Netanyahu rallies across country draw thousands; protesters attacked
Malaysia ex-PM stands by tweet that Muslims have right to kill French millions
France's Macron seeks to calm tensions with Muslims
Macron says can 'understand' Muslim shock over Muhammad cartoons
Orthodox priest seriously hurt in France shooting, suspect arrested
Saudi man crashes car into gates of Mecca's Grand Mosque
American hostage rescued in West Africa by SEAL Team 6 in daring raid
Kashmir shuts down to protest India's new land laws
Hunter Biden's Ukraine contact allegedly a 'fixer' for shady oligarchs
China Sees Chaos With Trump, Stability With Biden - But No End to Conflict With Either
Black Lives Matter faces test of its influence in election
With Election Day looming, an anxious nation hears rumblings of violence
Curfews and Plywood: Cities Prepare for Election Night Protests
Police use pepper spray on crowd who blocked roadway during march to the polls in Alamance County
Democrats cancel Texas event after Trump supporters surround, follow Biden-Harris bus during campaign stops
#ShutDownDC Plans to Target Republicans During Election-Week Protests
Trump: It'll take weeks to count votes, 'very bad things' could happen
"It's wholly un-American": Harris County drive-thru voters await court rulings as Texas Republicans push to invalidate 127,000 votes
Networks Pledge Caution for an Election Night Like No Other
NYC therapists brace for stress and anxiety amid election madness
Maher urges Trump voters, liberals to make peace after election: 'Let's skip the civil war'
NASA's new rocket would be the most powerful ever. But it's the software that has some officials worried.
Rescuers dig for survivors in Turkey earthquake as death toll reaches 38
5.7 magnitude earthquake hits near Kepulauan Babar, Indonesia
5.1 magnitude earthquake hits the South Sandwich Islands region
5.1 magnitude earthquake hits south of the Fiji Islands
5.0 magnitude earthquake hits near the South Shetland Islands
Sabancaya volcano in Peru erupts to 25,000ft
Popocateptl volcano in Mexico erupts to 20,000ft
Fuego volcano in Guatemala erupts to 15,000ft
Reventador volcano in Ecuador erupts to 15,000ft
Semeru volcano in Indonesia erupts to 14,000ft
More than 40 dead or missing after landslide hits San Salvador volcano, El Salvador
Super typhoon slams into Philippines, 1 million evacuated
Tropical Storm Eta becomes record-tying 28th storm of the season
Taiwan hosts biggest in-person LGBTQ Pride event of post-Covid 2020
Boris Johnson announces month-long national lockdown of England
France sees 400-mile traffic jam as country enters new COVID lockdown
Volunteer to receive 1st Israeli vaccine shot hails 'historic opportunity'
Gov. Cuomo announces mandatory COVID-19 testing for out-of-state travelers
American Medical Association rips Trump's claim that doctors inflating COVID-19 numbers
Trump campaign rallies led to more than 30,000 coronavirus cases, Stanford researchers say
Exorcism: Increasingly frequent, including after US protests
Thousands of Witches Plot 'Blue Wave' Spell on Oct. 31 and Nov. 2 to Force Trump from Office
Satanic Protester Dumped Blood All Over Christian Preacher at Washington Prayer Event
Click here to return to "Tracking the Birth Pangs" page.