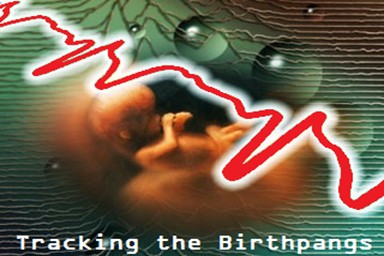 October 2019 Headlines
"Tracking Bible Prophecy" headlines can also be found on
Facebook
Tracking Bible Prophecy Headlines - 10/31/2019
U.S. Mid-East envoy Greenblatt says Washington to unveil peace plan 'at the right time'
Even State Department's Top Mideast Official In Dark About Kushner's Peace Plan
Third election looking likely with coalition talks at a deadlock
Blue and White, Likud trade blame for political impasse, warn 3rd elections near
Israel frets as imminent EU ruling expected to force settlement labeling
With $2.24 Billion in Funding in a Single Quarter, Israeli Tech Companies Set a Six-Year Record
Israel hails US, Gulf states for sanctioning Iran Guards, Hezbollah
Iran says new drone has become operational
U.S. to renew waivers allowing non-proliferation work with Iran to make it harder for Iran to develop a nuclear weapon
Anti-government Protests in Iraq and Lebanon Threaten Iran's Regional Influence
Iran's Khamenei blames U.S. and Israel for protest in Iraq and Lebanon
Israel to world powers: No help to Lebanon unless missiles addressed
Lebanon's protesters turn on their leaders, breaking taboos
Day After Resigning, Hariri Says Ready to Be Lebanese PM Again, Official Says
Lebanon crisis: President asks Hariri to stay on as caretaker PM
Iraq on edge after al-Sadr calls for removal of prime minister
100 dead, 5,500 wounded in week of Iraq violence: Rights commission
Iraqi soldier killed as rockets fall near US embassy in Baghdad
Trump's edited picture of dog from al-Baghdadi takedown ignites mainstream media outrage
US releases Baghdadi raid video, warns of likely retribution attack
ISIS Remains Potent, Deadly Despite Baghdadi's Death, Top Spy Says
Trump wants US companies to tap Syria's oil, despite experts warning that could be a war crime
Damascus calls on Kurdish forces to join army, police
Heavy clashes between Syrian army, Turkish forces in northeast Syria: Media
Erdogan blasts 'worthless' Armenian genocide recognition by US House
Israeli politicians call for recognition of Armenian genocide after US vote
Is a new Arab Spring unfolding in the Middle East?
US ramped up strikes in Afghanistan following collapse of Taliban peace talks
Oliver Stone applauds Putin for role in Syria, calls Russian leader a 'stabilizing force' in Middle East
New Russian submarine test fires intercontinental missile for first time
Russia building new empire in Africa: 'The United States should be hugely concerned'
Facebook has detected a covert Russian influence campaign in Africa, and it has worrying implications for the 2020 US election
Facebook removes Africa accounts linked to Russian troll factory
North Korea fires unidentified projectile: South Korean military
Pompeo slams 'communist' China in fiery speech, says US must 'confront challenges' from Beijing 'head-on'
Specter of Nixon impeachment looming over Republican Party
Schumer worried Trump will force shutdown to impede impeachment
Dems push impeachment rules over repeated GOP objections, as exasperation boils over
Trump's top Russia-Europe adviser quits a day ahead of impeachment testimony
Evangelical leaders gather to pray for Trump at White House, blasting impeachment effort
Impeachment on collision course with possible shutdown
Nancy Pelosi targeted in ethics complaint filed by 40 conservative groups
Twitter to ban political ads in apparent swipe at Facebook
Twitter to Ban All Political Ads After Refusal to Remove Misleading Trump Video Sparked Fury
'Carmageddon': LA airport apologizes after Uber policy causes gridlock
6.5 magnitude earthquake hits near Kisante, Philippines
5.4 magnitude earthquake hits near Kota Ternate, Indonesia
5.3 magnitude earthquake hits near Kabare, Democratic Republic of the Congo
5.0 magnitude earthquake hits near Kirakira, Solomon Islands
Sabancaya volcano in Peru erupts to 27,000ft
Sangay volcano in Ecuador erupts to 18,500ft
Kerinci volcano in Indonesia erupts to 15,000ft
Reventador volcano in Ecuador erupts to 15,000ft
Nevados De Chillan volcano in Chile erupts to 14,000ft
Copahue volcano in Chile erupts to 12,000ft
Sakurajima volcano on Japan erupts to 11,000ft
Cyclone Kyarr: Strongest tropical cyclone in 12 years barrels across Arabian Sea
Cyclone 'Maha' spins up over Lakshadweep; to become very severe cyclone
Tropical Storm Matmo makes landfall, brings flooding downpours to Vietnam
Hurricane season still spinning out storms as Rebekah forms in the far Atlantic
Chile scraps APEC, climate summits amid mass protests
'Start Listening': Greta Thunberg Rejects Major Environmental Award
Varney blames California's 'far-left climate change politics' as wildfires rage
Fires spare Reagan library but menace homes near Los Angeles
Reagan Foundation executive director says area outside library is 'like a war zone'
Sydney shrouded in bushfire smoke as Melbourne swelters as parts of Victoria set to face hottest October day on record
Hundreds of koalas feared burned alive in out-of-control bushfire near Port Macquarie
Keystone pipeline leaks oil in northeastern North Dakota
Three aid workers killed in S.Sudan, suspending Ebola screening: UN
Connecticut Supreme Court rules against husband in divorce case, says frozen embryos are marital property and can be destroyed
Trump judicial nominee cries at hearing during questioning on attitude toward LGBTQ people
Police officer wins $19 million in lawsuit after being told to 'tone down' his 'gayness'
New Research Reveals Facial Recognition Software Misclassifies Transgender, Non-Binary People
Pathologist says Epstein's injuries point to murder, not suicide
'I could see the demons': An exorcism in Arkansas
Tracking Bible Prophecy Headlines - 10/30/2019
Kushner urges PM, Gantz to unite to seize 'tremendous opportunities' in region
Kushner: Israel not to blame for Palestinian suffering
Arab nations reject any Trump Israeli-Palestinian plan not on '67 lines
Ben Rhodes: Obama Admin Threw Israel Under Bus at U.N. to Pressure Jewish State
IAF fighter jets shoot down UAV over Gaza Strip
Palestinian woman tries to stab Israeli troops in Hebron, is shot
Palestinian anti-PA activist says Facebook closed his popular page
Israeli Justice Minister Says 'Deep State' Is Pushing Netanyahu Corruption Cases
Second top Netanyahu aide says police illegally searched his phone
Israel holds mass causality emergency scenario
Jordan recalls ambassador in Israel to protest detention of two of its citizens
Israeli embassies around the world shut as diplomats, military attaches strike
Israeli embassies on alert, air defenses adjusted in face of Iran threat
Gantz: I'll always prefer diplomacy to thwart Iran, but all options on the table
'Beating the drums of war': Photo reveals 'devastating' Iran plan
U.S. Treasury's Mnuchin says U.S. will ramp up pressure on Iran
Iran, Russia take aim at U.S. military presence near Syrian oilfields
Lebanon 'days' away from economic collapse if no political solution to protests found, says central bank governor
Lebanese Prime Minister Resigns Amid Massive Anti-Corruption Protests
Attacks and celebration as Lebanon PM says he will quit
Former Lebanese minister Rifi says Hezbollah lost 'government of guardianship'
Saudi Crown Prince to Trump: Baghdadi killing a historic step in war on terror
With Syrian Instability and al-Baghdadi's Death, ISIS Enters a New Phase
Islamic State still dangerous despite Baghdadi's death
Abu Bakr al-Baghdadi: IS leader's underwear 'stolen' for DNA test
Germany: 'President Assad officials' charged with torture in Syria
U.S. Launches New Mission in Syria, Vows to Give Oil Revenue to the Kurds
Russia says withdrawal of Kurdish forces in northern Syria complete
Syrian, Turkish forces exchange fire in first border zone clash
A result of Trump's pullout: Turkey unmasked
Israel's UN envoy: Erdogan has turned Turkey into a 'regional hub for terror'
In historic vote, US House recognizes Armenian genocide
Iraq protests: Upsurge in violence despite Baghdad curfew
Demonstrators killed in Iraqi holy city as protests gain momentum
Iraq's al-Sadr and his political rival al-Amiri join forces to oust PM
Kuwaiti emir warns of regional instability, insecurity
Judge tosses Pittsburgh gun laws passed after synagogue massacre
Immigration official says US-Mexico border crisis not over
1.1 Million Migrants Crossed into U.S. in FY2019, Nearly Half-Million Families
Ukraine says its officials won't testify in impeachment inquiry
At impeachment hearing, colonel testifies he raised concern about Ukraine, Trump
Decorated US officer testifying on impeachment is a Jewish refugee from Ukraine
'Extremely disturbing': Top Democrats alarmed over Vindman's testimony on Trump-Ukraine call
Democrats accuse Republicans of using appearance by Col. Vindman to try to unmask whistleblower
Trump Allies Smear U.S. Army Officer as Traitor Ahead of Key Testimony
'He's a patriot': Republicans defend key impeachment witness from attacks
Missing words and a screaming match: Inside a wild day of impeachment testimony
GOP reps say Schiff stopped impeachment witness from answering certain GOP questions
Schiff 'interrupted continually' to 'coach' latest Trump impeachment witness: Nunes
'This scam': White House says impeachment resolution denies Trump due process
Kushner says Trump's "record of accomplishments is unimpeachable"
Jared Kushner slams Joe Biden, claims he's been cleaning up 'messes' ex-VP left behind
Why the Economy Might Not Sway 2020 Voters
Trump assumes Obama's mantle as the 'king of debt'
'We are all screwed!' The U.S. is like a banana republic and a depression could be on the way, warns money manager
Brexit ballot: UK lawmakers back December 12 election
EU's Tusk says Brexit delay to January 31 'may be the last one'
Trudeau victory prompts 'Wexit' talk in Canada's West
Bank of Canada exploring digital currency that would replace cash, track how people spend money
50 years after internet conception, dark side stirs fear
Survey: Number of kids watching online videos soars
Is Facebook censoring conservatives or is moderating just too hard?
5.8 magnitude earthquake hits near Bagontapay, Philippines
5.8 magnitude earthquake hits near Panguna, Papua New Guinea
5.3 magnitude earthquake hits near Bagontapay, Philippines
5.2 magnitude earthquake hits near Nikol'skoye, Russia
5.2 magnitude earthquake hits near Dolo, Philippines
5.1 magnitude earthquake hits South of the Fiji Islands
5.0 magnitude earthquake hits near Saguing, Philippines
Sabancaya volcano in Peru erutps to 29,000ft
Reventador volcano in Ecuador erupts to 15,000ft
Semeru volcano in Indonesia erupts to 15,000ft
Kerinci volcano in Indonesia erupts to 15,000ft
Sakurajima volcano on Japan erupts to 13,000ft
Nevados De Chillan volcano in Chile erupts to 13,000ft
Cyclone Kyarr, the Strongest Storm on Earth, Is Breaking All Sorts of Records
Denver could set its coldest October temperature on record this week
Extreme fire weather could be the worst 'in recent memory'
California fires could be worsened by new round of dangerous winds
Anger mounts as utility imposes more blackouts in California
Insurers drop fire coverage for 350,000 California residents
Rising sea levels on track to destroy the homes of 300 million people by 2050
Federal judge blocks Alabama abortion ban
Joe Biden Denied Communion by S.C. Priest over Abortion Advocacy
Meghan Murphy: Canadian feminist's trans talk sparks uproar
13-year-old killed pregnant sister, cut out her baby to give to another woman, reports say
Florida pastor accused of sexually abusing minor kills himself, police say
Tracking Bible Prophecy Headlines - 10/29/2019
Netanyahu urges Gantz to 'summon the courage' to join government with him
Kushner meets Blue and White heads seeking to unseat Netanyahu
Jared Kushner meets with Netanyahu in Jerusalem
Jared Kushner back to gauge political climate to determine plan rollout...again
Trump's departing peace envoy hails 'huge shift' in neighbors' ties with Israel
Warren: 'Two-state solution, dividing Jerusalem only solution'
Democratic hopeful Sanders urges giving chunk of US military aid to Gaza instead
International Monetary Fund Report Inadvertently Debunks Myth of Economic Peace in Mideast
Why did Microsoft fund an Israeli firm that surveils West Bank Palestinians?
Palestinian Teen Shot and Wounded After Trying to Stab Israeli Policemen in Jerusalem
Israel's UN ambassador condemns Erdogan's support of terrorism
Iran tells UNSC: Long, dark list of Israeli brutality goes on and on
Iran Has Deployed Missiles in Yemen That Could Hit Israel, Netanyahu Says
Israel will have to up security spending to counter Iran, PM says
Iran would need oil at $195 a barrel next year to balance budget: IMF
Unrest in Lebanon is a wrench in Hezbollah and Iran's plans
Lebanon 'days' away from economic collapse if no political solution to protests found, says central bank governor
After Betraying the Kurds, the U.S. Isn't Leaving Syria After All
US deploying more troops around Syria oil fields after killing of Isis leader
Trump says may release partial video of Baghdadi raid
Kayla Mueller's mother on Baghdadi death: Daughter might still be alive 'if Obama had been as decisive' as Trump
Beheaded journalist's parents thank Trump for 'eliminating' Islamic State chief
The Washington Post faces backlash for headline calling ISIS terrorist 'austere religious scholar'
Washington Post faces more backlash after columnist blasts Trump for calling al-Baghdadi a 'coward'
ISIS spokesman Abu Hassan al-Muhajir, potential al-Baghdadi successor, also killed in Syria, official says
Trump Campaign Looks to Capitalize on Baghdadi Raid
'So much hatred': Pelosi would have leaked Baghdadi raid to sabotage Trump, Senate Republican suggests
Iraq army declares curfew in Baghdad after student protests
Russia Unveils 'Unique' Weaponized Icebreaker as It Eyes Arctic Oil and Gas
In echo of 2008 war with Russia, Georgia hit with massive cyberattack
As violence and vandalism escalate in Hong Kong, some protest supporters have had enough
Hong Kong enters recession, official says, as protests again erupt in flames
Chile: riot police fire teargas after a million people protest against government
Argentina's President Macri Defeated As Voters Cast Verdict On Ailing Economy
EU delays Brexit to Jan. 31; Johnson election bid fails
Here Are The Countries On The Brink Of Recession Going Into 2020
S&P 500 hits all-time high as market extends recent gains
Why would the Fed cut interest rates a 3rd time in a row even as stocks near records? Investors may soon find out
The super rich elite have more money than they know what to do with
1 In 3 Millennials See Communism As Favorable, Survey Finds
7 in 10 millennials say they would vote for a socialist: poll
Hannity: Reports on alleged FISA abuse and origins of Russia probe will 'shock the conscience and soul of the nation'
Barr defends Durham probe, rips Comey FBI for 'failure of leadership'
Ratcliffe: Intel Committee hasn't had terror-related briefing in 'over a month' due to impeachment inquiry
Shifting Course, Democrats Plan First Floor Vote on Impeachment Inquiry
Trump impeachment: Democrats to hold vote in bid to undermine Republican 'cover-up'
White House official defies impeachment subpoena, deepening standoff
Trump booed at World Series and chants of "Lock him up!" break out
Facebook employees raised concerns over political ad policy in letter to Zuckerberg: report
A false ad claiming Republicans back the Green New Deal tests Facebook's policy on lies
Samsung pseudo satellite falls out of the sky, lands in rural Michigan neighborhood
Pittsburgh bus with passenger aboard swallowed by massive sinkhole
6.6 magnitude earthquake hits near Bual, Philippines
5.3 magnitude earthquake hits near Brookings, Oregon
5.1 magnitude earthquake hits the Southwest Indian Ridge
5.1 magnitude earthquake hits near Honiara, Solomon Islands
Sabancaya volcano in Peru erupts to 31,000ft
Popocateptl volcano in Mexico erupts to 20,000ft
Reventador volcano in Ecuador erupts to 15,000ft
Copahue volcano in Chile erupts to 12,000ft
Strong earthquake and deep earthquake swarm in Bardarbunga volcano
Super Cyclonic Storm Kyarr tracks away from India as Diwali continues
Say hello to Hurricane Pablo, the northernmost hurricane to form so late and so far north on record
Developing tropical system to bring flooding downpours to Vietnam
7 dead, 11 injured as floods sweep through Saudi Arabia
Rounds of rain to bring flood threat and drought relief for the South
Winds top a stunning 96 mph in Kincade fire zone, causing havoc across Sonoma County
A new California wildfire breaks out in LA as a million people face days without power
PG&E equipment may have sparked multiple weekend fires
Intentional blackouts of this magnitude are unprecedented in California history
'Living laboratory': New Dubai city pushes for green revolution in the desert
Chinese Startup Develops Smart Toilet that Analyzes Human Waste
Southwest Airlines on allegations of pilots hiding camera in bathroom: 'Inappropriate attempt at humor'
Missouri, Planned Parenthood debate 'safety concerns' at abortion clinic hearing
Hundreds of Pakistani children test positive for HIV after rogue doctor reused syringes, report says
CBD Interest Among Americans Surpasses Nearly All Other Health Products: 'This Generation's Snake Oil'
Americans' love of drugs may soon bring Mexico's collapse
Over 40 skulls found at altar in den of Mexico cartel suspects
Tracking Bible Prophecy Headlines - 10/28/2019
Biden says Kushner has no 'credentials' to be drafting Middle East peace plans
Gantz after meeting Netanyahu: 'I'll do everything I can to avoid unnecessary elections'
Netanyahu, Gantz government talks bear no fruit
'You are hurting me,' Netanyahu heard telling publisher in leaked recording
WJC to honor Nikki Haley for calling out anti-Israel bias at UN
Pittsburgh victims remembered at anniversary ceremony with tears and prayers
Tree of Life massacre: A year later, US Jewish communities still facing 'significant threats'
Netanyahu: Chief of Staff's Warnings of Approaching War with Iran Not a Spin
Lebanon protesters successfully form 170-kilometer human chain, says organizer
Lebanon is at a crossroads between a new start or a return to unrest
Egyptian Sisi extends state of emergency
ISIS target believed to be Abu Bakr al-Baghdadi is killed in Syria: sources
Report: al-Baghdadi's location was given by one of his wives
Kurdish commander: 'Historic' Baghdadi op was result of joint intel work with US
ISIS leader killed in daring U.S. raid in Syria, Trump says
Trump says ISIS leader "died like a coward" in U.S. raid in Syria
America 'woke up to learn' that US will destroy any terror group that threatens it, Pence says
Pence: 'All credit' for al-Baghdadi raid goes to Trump's 'decisiveness' and special operations forces
Trump wins big with Baghdadi death -- and intends to milk it
Baghdadi assassination succeeded despite Trump, not thanks to him - US officials
Pelosi: Trump Notified Russia of Baghdadi's Death Before Telling Congressional Leadership
Trump says he kept details of ISIS operation from Pelosi to avoid leaks
Pelosi slams Trump for cutting Democrats out of loop on Baghdadi raid
Al-Baghdadi takedown catches Dems flat-footed, blunts criticism of Trump's Syria pullback
Netanyahu Congratulates Trump for Baghdadi Killing
Netanyahu: Death of ISIS chief an 'important milestone'
Islamic State leader's death is important, but not a game changer
ISIS Already Has a New Leader, But Baghdadi May Not Have Been Running the Group Anyway
France on high alert for revenge attacks following death of al-Baghdadi
Russia Accusing US of Smuggling Syrian Oil to the Tune of $30 Million a Month
US still pressing Turkey to nix Russian missile purchase, official says
North Korea growing impatient with US, warns of 'exchange of fire at any moment' amid stalled talks
350,000 protest on the streets of Barcelona
U.S. lawmakers hear from 'corroborating' witness in Trump impeachment probe
Schiff: 'Bolton is a very important witness'
Impeachment Panels Threaten Contempt If Official Defies Subpoena
Trump opponents are 'chasing the ghost' on impeachment, Energy Secretary Rick Perry says
Comey on Trump Winning in 2020: I'll Be at 'My New Home in New Zealand'
Christians who don't vote for Trump will 'stand accountable before God', says Paula White
So much for a cashless society: Currency is popular again, especially the $100 bill
5.2 magnitude earthquake hits near Damai, China
5.1 magnitude earthquake hits near Aksu, China
5.0 magnitude earthquake hits near Tobelo, Indonesia
Sabancaya volcano in Peru erupts to 25,000ft
Kluchevskoy volcano on Kamchatka, Russia erupts to 23,000ft
Popocateptl volcano in Mexico erupts to 22,000ft
Fuego volcano in Guatemala erupts to 15,000ft
Reventador volcano in Ecuador erupts to 15,000ft
A remarkable record-breaking tropical system in the North Atlantic today - hurricane PABLO forms west of the Bay of Biscay
Tropical Storm Pablo churns in Atlantic, Olga falls apart in the Gulf
Hurricane-Force Diablo Winds Fan Massive Kincade Fire; Flames Closing In On Windsor
Gov Gavin Newsom Struggles To Stay In Control As California Goes Dark, Wildfires Spread, And Gas Prices Spike
California Wildfires: Nearly 200,000 Forced To Evacuate Amid Statewide Emergency
Support group for religious parents of LGBT children to launch in West Bank settlements
Chinese Church Fined $1,400 for Owning 'Wrong' Version of Bible
2 dead, 14 injured in shooting at college party in Texas
Tracking Bible Prophecy Headlines - 10/27/2019
Mnuchin, Kushner to visit Israel during Middle East trip
Gantz to meet with Netanyahu on Sunday, Liberman on Monday
Liberman: Likud, Blue and White must put egos aside, form unity government
Netanyahu Recordings Reveal Threats to Publisher: 'I'll Come After You With Everything I've Got'
'Banditry': Russia slams US as troops move back into Syria
Turkey Will 'Cleanse' Syria Border if Russia Fails to Clear Kurdish Fighters, Erdogan Says
Erdogan: Turkey will 'clear terrorists' from Syria border if Sochi deal fails
'My people are being killed': the Australian Kurds betrayed by the US withdrawal in Syria
Death toll rises as Iraqis rage against government in renewed protests
At least seven Iraqi protesters shot dead by militia in Hilla: Sources
Iraqi paramilitaries threaten 'revenge' after offices torched
Protests rattle the postwar order in Lebanon and Iraq
Defying Hezbollah, Lebanese take to the streets for 10th day
A surge in protests around the world in October
350,000 protesters flood Barcelona for separatist 'freedom' rally
Biggest demonstrations yet rock protest-stricken Chile
In new blow to Mexico's crime fight, judge frees suspected cartel members
U.S. House Democrats get legal boost, seek more witnesses in impeachment probe
Trump frustrated as White House effort to defy impeachment inquiry fails to halt witness testimony, advisers say
John Bolton said to be in talks to testify before impeachment inquiry
China's financial threat to the 2020 US election
A geopolitical earthquake has shaken US leadership in the world - Russia and China stand to benefit
Tech Giants Have Hijacked the Web. It's Time for a Reboot.
5.4 magnitude earthquake hits near Attu Station, Alaska
5.3 magnitude earthquake hits near Matavai, Samoa
5.0 magnitude earthquake hits near East of the South Sandwich Islands
Sabancaya volcano in Peru erupts to 27,000ft
Klyuchevskoy volcano on Kamchatka, Russia erupts to 20,000ft
Fuego volcano in Guatemala erupts to 15,000ft
Reventador volcano in Ecuador erupts to 15,000ft
Olga takes aim at Gulf Coast as a post-tropical cyclone
Flooding and landslides leave 10 dead in Japan
California wildfires force more than 50,000 evacuations after 'historic wind event,' more power shutoffs
Northern California oil facility fire causes authorities to declare hazmat emergency, order residents to stay inside
27 nations pledge nearly $10B to fight climate change, US not among them
Survivors and victims on shocking state-sanctioned organ harvesting in China
How Undercover Journalists Exposed West Africa's 'Sex For Grades' Scandal
The secret seance rituals of America's largest Spiritualist community
Tracking Bible Prophecy Headlines - 10/26/2019
Colder than ever: 25 years on, Israel and Jordan ignore peace treaty anniversary
Kushner's Holocaust survivor grandparents invoked to defend his Mideast record
Report: Gantz tried for minority gov't with Haredim, New Right - was rebuffed
Gantz's empty mandate may lead back to Bibi
Qatari official said to arrive in Gaza to deliver cash payments
Several thousand Palestinians protest on Gaza border; 16 injured in riots
For 2nd time in 3 days, Palestinian town targeted in apparent hate crime
Connecticut synagogue evacuated after receiving 2 bomb threats
Ex-SS guard: I saw people led to gas chamber, didn't know they were being gassed
IDF chief warns 'precarious' security situation could lead to conflict in north
'If Israel continues attacking, there'll be conflict with Iran'
Hezbollah chief warns of civil war, says Israel exploiting Lebanon protests
Hezbollah head says gov't fall could push Lebanon into 'chaos'
Hezbollah supporters clash with protesters in Lebanon
Syrian Kurds: Turkey 'Continuing Its Genocide War' Despite Ceasefire
Turkey's Erdogan: Northeast Syria is suitable area for Arabs, not Kurds, to live
Hundreds of Additional Russian Troops Arrive in Syria to Oversee Kurdish Withdrawal
Islamic State group: Will chaos in Syria allow IS to re-emerge?
Graham: Pentagon preparing plan to contain ISIS
Pentagon 'likely' deploying tanks to Syria, officials say
US to send 'additional military assets' to protect Syrian oil
In Syria, Russia and Turkey Split the Spoils
Putin's Plan To Take Control Of The Middle East
Dozens killed as fierce anti-government protests sweep Iraq
Protests rage around the world - but what comes next?
Chile protests: UN to send human rights investigators as violent clashes continue
China blasts 'arrogance and hypocrisy' of US VP Pence speech
Fans at Rockets opener show support for Hong Kong protesters
Kim Jong Un says his relationship with Donald Trump is 'special'
Russian soldier opens fire in 'nervous breakdown,' kills 8 comrades
Russia Will Test Its Ability to Disconnect from the Internet
Durham's investigation into possible FBI misconduct is now criminal probe, sources say
Judge calls Trump impeachment probe legal, says House must get Mueller grand jury information
Lawyers for former Trump advisor John Bolton reportedly in contact with impeachment probe panels
Trump criticizes Pompeo after diplomat's damaging testimony
NSC official plans to testify in impeachment probe even if White House tries to block him
Elijah Cummings honored at dignitary-packed funeral, as eulogies take political turn
Trump accuses Obama of treason for 'spying' on his 2016 campaign
The Hapless Shakedown Crew That Hacked Trump's Inauguration
George Soros calls Elizabeth Warren the candidate 'most qualified to be president'
Soros Group Eclipses $70 Million Spent on Lobbying Since Trump Took Office
5.8 magnitude earthquake hits near Yunaska Island, Alaska
5.0 magnitude earthquake hits near Lata, Solomon Islands
Sabancaya volcano in Peru erupts to 31,000ft
Sangay volcano in Ecuador erupts to 19,000ft
Klyuchevskoy volcano in Russia erupts to 18,000ft
Reventador volcano in Ecuador erupts to 15,000ft
Copahue volcano in Chile erupts to 11,000ft
Nevados De Chillan volcano in Chile erupts to 11,000ft
Landslides kill two more in Chiba after heavy rain blasts typhoon-hit areas
Tropical Cyclone Kyarr to strengthen near India as start of Dawali nears
Tropical Storm Olga will bring rain to central Gulf Coast
Non-tropical storm, Tropical Storm Olga to combine forces and unleash drenching rain
Rare tropical-like 'Medicane' storm to batter Israel and Egypt on Saturday
ICT: 2019 Dallas tornadoes the costliest tornado event in Texas history, USA
Rare, Record-Breaking Thunder Snow Falls In Amarillo
Won't be an official heat wave, but weather pattern will bring near-record warmth to Alaska
Bigger, longer blackouts could lie ahead in California
More than half a million Californian customers may face power outages
People are smoking cigarettes again amid vaping-related panic
Lab Tech Accidentally Injects Herself with Smallpox-Related Virus
876 Pro-Abortion Clinics Have Lost Federal Funding under Trump Pro-Life Rule
A Kenyan doctor is seeking to legalize female genital mutilation
Texas state agencies investigating 7-y-o boy's gender transition case; Judge rules dad will have a say
Ted Cruz demands Texas act to protect 7-year-old in 'horrifying' gender transition battle
Biologically Male NCAA Runner Named Conference Female Athlete Of The Week
Kellogg's Launches 'All Together' Variety Pack in Support of Homosexual Advocacy Group's 'Spirit Day' Campaign
Supreme Court rejects case of Christian teen forced to write Islamic conversion prayer
Tracking Bible Prophecy Headlines - 10/25/2019
Kushner, Gantz to hold first meeting, in Jerusalem next week
Prosecutors want Netanyahu charged with bribery, fraud and breach of trust
IDF unveils 'Momentum Plan' to make it deadlier and faster, if it can pay for it
After attacks on troops, forces raze structures in illegal outpost near Yitzhar
Israeli Army Demolishes Home of Palestinian Who Murdered Soldier - After It Was Rebuilt
Number of East Jerusalem Home Demolitions at Record High, Says Rights Group
Abbas instructs PA to rebuild demolished home of convicted terrorist
PA blocks access to media it views as a threat
U.S. Lawmakers Call on Twitter to Remove Hamas and Hezbollah Content
Lebanese president vows reforms as protests engulf country
Lebanese Leadership Mulls Government Shakeup Amid Nationwide Protests, Sources Say
US plans to send tanks to Syria oil fields, reversing Trump troop withdrawal - reports
Declaring success in Syria, Trump strengthens Russia's hand
After Trump Hails Victory, U.S. Defense Secretary Says 'Turkey Put Us All in a Very Terrible Situation'
Syrian Kurds, Turkey Exchange Fire, Accuse Each Other of Cease-fire Violations
Syrian Kurds accuse Turkey of violations, Russia says peace plan on track
Kurds welcome German plan for international force in Syria
Iraqis gather in Baghdad ahead of planned mass protests
Russia's Arctic War Games Up the Ante on Unsettled North Pole Claims
As Putin Era Begins to Wane, Russia Unleashes a Sweeping Crackdown
As China builds up Africa, some in Uganda warn of trouble
'White terror': Hong Kong's China critics beaten in targeted attacks
Murder case that helped spark Hong Kong political crisis is now an election issue for Taiwan
Vice President Mike Pence says 'NBA is acting like a wholly owned subsidiary' of China's Communist Party, also blasts Nike
U.K.'s Johnson Asks Parliament for Election in December in Effort to Ensure Brexit
The United Nations warned that it may not be able to pay its staff on time because the US owes it $1 billion
Hunter Biden's legal work in Romania raises new questions about his overseas dealings
Rick Perry: I never heard the president say Biden
Impeachment war: Democrats threaten GOP with ethics charges for barging into closed proceeding
NYT: Trump's War on the 'Deep State' Turns Against Him
Mitch McConnell: If House Impeaches Trump, GOP Won't Have Control Over the Senate Trial
Lindsey Graham introduces a resolution condemning the House impeachment inquiry
99% of Republican white evangelical Protestants oppose impeaching and removing Trump, new poll finds
Poll: Majority of Americans want First Amendment rewritten
Trump is 'owned by Putin' and has been 'laundering money' for Russians, claims MSNBC's Donny Deutsch
Trump says he was kidding about a border wall in Colorado, Twitter fires back
Google Accused of Creating Spy Tool to Squelch Worker Dissent
Smart watch calls 911 after 2 hikers fall off cliff
Mind-reading tech? How private companies could gain access to our brains
US prisons and jails using AI to mass-monitor millions of inmate calls
Wacky robot hotel admits its bedside cameras could have exposed guests to peeping hackers
Virgin Galactic is set to trade on the NYSE on Monday as the first space tourism stock
5.6 magnitude earthquake hits near Raoul Island, New Zealand
5.6 magnitude earthquake hits near Poigar, Indonesia
5.4 magnitude earthquake hits near Neiafu, Tonga
Sabancaya volcano in Peru erupts to 26,000ft
Klyuchevskoy volcano on Kamchatka, Russia erupts to 20,000ft
Reventador volcano in Ecuador erupts to 15,000ft
Copahue volcano in Chile erupts to 14,000ft
Nevados De Chillan volcano in Chile erupts to 13,000ft
Sakurajima volcano on Japan erupts to 12,000ft
Hundreds flee Northern California wildfire amid blackouts
Brazil deploys 5,000 troops as fury mounts at inaction over worst oil spill in country's history
China's 'Pig Ebola' Epidemic Leads to Increased Demand for Dog Meat
Sanders introduces plan to legalize marijuana nationwide during first 100 days in office
Broken health care system is causing rampant burnout among doctors, nurses
Medical Board Investigating Doctor Who Wrote One-Third of SDUSD Vaccine Exemptions
Six Cities Become "Sanctuary Cities for the Unborn" and Ban Killing Babies in Abortions
Court rules in favor of beauticians who refused to wax transgender woman
Uganda arrests 16 LGBT activists on suspicion of gay sex
39 people found dead in truck in England were Chinese victims of human smuggling
'There's a chance of death': Extreme haunted tour employee explains their terrifying 40-page waiver
Tracking Bible Prophecy Headlines - 10/24/2019
Gantz, set to be tasked with forming coalition, invites Likud to unity talks
Gantz calls for national reconciliation to end 'political chaos' in Israel
Urging compromise, Rivlin calls to form government 'as soon as possible'
Gantz does have a path to the prime ministership. But does he want to walk it?
Arab Parties Are Readying to Back Gantz - but Will He Invite Them to the Negotiating Table?
Netanyahu agrees to meet PM-designate Gantz; other right, Orthodox leaders wait
Blue and White said weighing bill requiring Netanyahu to step down if indicted
Liberman says Likud MKs already 'eulogizing' Netanyahu behind the scenes
Third election won't break political deadlock in Israel, poll finds
UN Palestinian rights official calls for ban on Israeli settlement products
UN Expert Calls for International Ban on Israeli Products Made in Settlements
Poll: Nearly a third of Jewish people avoid publicly wearing things that might identify them as Jewish
IDF drone crashes in southern Lebanon, apparently after it was shot down
Nation-wide Protests Dominated by Young Lebanese, Calling to End Country's Sectarian-based Regime
Russia steps up its presence in north-east Syria after Turkey deal
Russia Says Oil Sites in Northeastern Syria Should Be Controlled by Damascus - Kremlin accuses U.S. of betraying Kurds in Syria
Republican and Democratic lawmakers are distancing themselves from Trump's foreign policy
Defense Minister Says Turkey, U.S. to Overcome F-35 Problem
Trump Announces Lasting Cease-fire in Syria, Lifts Sanctions on Turkey
After quitting Syria, Trump lifts Turkey sanctions, says saved 1000's of Kurds
Trump's Syria Envoy Says ISIS Fighters Still Missing, Sees Evidence of Turkish War Crimes
U.S. senators want quick visa for Kurdish general, amid Syria crisis
Despite setback, Kurds appear ready for Washington-Moscow spotlight
Iraqi defense minister gives US troops 4 weeks to leave Iraq
Iraq Protests Inspired Facebook: Mark Zuckerberg. "False", Says Classmate
UN expert: Iran continues to execute children, has 90 on death row
Amid push to resume U.S. nuclear talks, North Korea's Kim Jong Un gets confrontational
Russian Bombers to Land in South Africa During Unprecedented Deployment
Russia lands nuclear bombers in Africa as Putin hosts continent's leaders
Ukrainian leader felt Trump pressure before taking office
Contradicting Trump, Ukraine Knew of Aid Freeze Before It Became Public
Judge orders State Department to produce Ukraine documents
Whistleblower acknowledged additional element of potential anti-Trump bias, sources say
GOP lawmakers storm closed-door impeachment session, as Schiff walks out
Chaotic scene as Republicans disrupt impeachment deposition, violate secure room
Could Senate refuse to honor House Democrat-led 'irregular' impeachment?
Trump's Multiple Crises Are Testing Even Mitch McConnell's Support
Joe Biden suggested Bill Clinton's impeachment was a 'partisan lynching' in 1998
Biden apologizes for calling Clinton impeachment 'partisan lynching,' but hammers Trump again for using term
Trump Could Shoot Someone and Escape Prosecution, President's Attorney Says
Trump Calls Republicans Who Oppose Him 'Human Scum': 'More Dangerous For Our Country' Than Democrats
Battleground: 7 in 10 say US 'on the edge of civil war'
Rising California Gasoline Prices Highlight Growing Divide in U.S.
EU to rule on Brexit extension as UK faces possible election
Grudgingly, E.U. Looks Set to Grant Brexit Extension to Jan. 31
Quantum leap in computing as Google claims 'supremacy'
Facial-Recognition Software Was Able to Identify Patients From MRI Scans
A 'potentially hazardous' asteroid will pass by Earth this week
6.3 magnitude earthquake hits near North of Ascension Island
5.6 magnitude earthquake hits near Visokoi Island, South Georgia and the South Sandwich Islands
5.4 magnitude earthquake hits near Enarotali, Indonesia
5.2 magnitude earthquake hits near Ndoi Island, Fiji
5.0 magnitude earthquake hits near Tadine, New Caledonia
5.0 magnitude earthquake hits near Enarotali, Indonesia
Sabancaya volcano in Peru erupts to 26,000ft
Klyuchevskoy volcano on Kamchatka, Russia erupts to 20,000ft
Popocateptl volcano in Mexico erupts to 20,000ft
Reventador volcano in Ecuador erupts to 15,000ft
Copahue volcano in Chile erupts to 14,000ft
Nevados De Chillan volcano in Chile erupts to 12,000ft
Typhoon Bualoi to avoid Japan, but flood threat remains as separate storm arrives
Tornadoes damage Dallas Jewish federation and JCC buildings
Severe flash floods, tornado hit Spain, leaving 6 dead or missing
Deadly flash floods and landslides in Italy following 250 mm (10 inches) of rain in 12 hours
Nearly 3 months' worth of rain in parts of Europe causes deadly flooding
13 Dead In Karnataka Amid Fresh Flood Scare, Chief Minister Blames Stars
Thirst turns to anger as Australia's mighty river runs dry
'There are lives at stake': PG&E criticized over blackouts to prevent California wildfires
Ectogenesis Is Close to Growing Babies in Labs
Oklahoma judge halts law requiring doctors to inform patients that medication abortions can be counteracted
Naked fertility statues stolen, thrown in Tiber River amid idol debate at Catholic synod
Tracking Bible Prophecy Headlines - 10/23/2019
'All Options on the Table': Warren, Buttigieg Say Expanded Israeli Occupation in West Bank Could Lead to U.S. Aid Cuts
Buttigieg: US aid should be used as 'leverage' to change Israeli policies
Gantz's Mission Impossible and Netanyahu's Cinderella Moment
Poll: Most Israelis think Netanyahu should quit as Likud head over legal woes
'You are great': Trump congratulates Netanyahu on 70th birthday
Facing the Prospect of Losing U.S. Military Aid, Israeli Defense Firms Go Native
Palestinian Authority Blocks 59 Palestinian Websites, Social Media Channels Critical of Abbas
Iran barred indefinitely from world judo over refusal to face Israelis
Israel said bracing for direct cruise missile or drone attack by Iran
Iraq Says U.S. Forces Withdrawing From Syria Have No Approval to Stay
Syrian Kurdish Leader Likens U.S. Move to Genocide as U.S. Soldiers Pelted by Civilians
Erdogan threatens to ramp up assault on Kurds in Syria 'safe zone'
Assad Rips Into 'Thief' Erdogan as Syrian Leader Visits Idlib Area Retaken From Turkish Control
As Putin Welcomes Erdogan, Russia Accuses Turkey of Violating Syria's Territorial Integrity
Russia, Turkey reach 'historic' deal on Syria border
Kurds pull out from Syria border region as Putin, Erdogan reach buffer zone deal
Esper Tours Saudi Military Site as U.S. Readies Troop Buildup
Lebanon protests: A country feeling reborn
Iraqi security forces killed 149 protesters, most by shots to head, chest: government inquiry
Bolivia erupts in violence after Evo Morales' near outright election win, vote-count delay
Venezuelans buy gas with cigarettes to battle inflation
Brexit deal: Boris Johnson threatens to pull deal if MPs reject Oct 31 timetable - but opens door to short extension
PM Johnson says will push for election if lawmakers reject Brexit timetable
UK Lawmakers Reject Brexit Law Timetable, Putting October 31 Exit in Doubt
Brexit in Chaos After Parliament Defeats Johnson's Ratification Timetable
UK PM Johnson Says Will Pause Brexit Legislation Until EU Decides on Delay
Canada's Trudeau wins 2nd term but nation more divided
Justin Trudeau Pulls Victory in Canada but Liberal Party Loses Majority
DOJ to collect migrant DNA again, after watchdog noted 'disturbing' noncompliance for nearly a decade
Worries grow over the Fed's efforts to fix funding issues: 'This is all likely to get much worse'
Manhattan D.A., Trump lawyers strike deal to speed fight over Trump tax returns to Supreme Court
William Taylor testifies about deep-seated push for Ukraine quid pro quo
Diplomat provides House with 'disturbing' account on Ukraine
Diplomat Bill Taylor testifies Trump used Ukraine aid, White House meeting as leverage for probes
Pelosi Says Trump 'Most Afraid' of Schiff as Democrats Block GOP Move to Censure Him
'This is just wrong': Starr says Dems doing disservice to America by shrouding investigation in secrecy
Trump calls impeachment inquiry 'lynching,' claims process puts future presidents at risk
'This is a lynching, in every sense': Lindsey Graham says Trump's impeachment description 'accurate'
Dem congressman says president is 'no better than' KKK in wake of 'lynching' tweet
'Phony.' Donald Trump mocks 'emoluments' clause of U.S. Constitution that bans foreign gifts
Anonymous Trump official who wrote New York Times op-ed has a book coming out
Witches Are About To Cast A 'Binding Spell' On President Trump
47 attorneys general are investigating Facebook for antitrust violations
Breakup of Tech Giants 'on the Table,' U.S. Antitrust Chief Says
What if a delivery drone falls on your head? Thorny legal questions loom as services increase
Nuclear workers hospitalized; Columbia plant runs afoul of safety rules - again
5.8 magnitude earthquake hits near Hihifo, Tonga
5.4 magnitude earthquake hits near Enarotali, Indonesia
5.1 magnitude earthquake hits near Abepura, Indonesia
5.1 magnitude earthquake hits near Enarotali, Indonesia
Magnitude 4.6 earthquake off Oregon coast marks fifth this month
Sabancaya volcano in Peru erupts to 26,000ft
Popocateptl volcano in Mexico erupts to 25,000ft
Laguna Jayu Khota volcano in Boliva erupts to 23,000ft
Reventador volcano in Ecuador erupts to 15,000ft
Sakurajima volcano in Japan erupts to 13,000ft
Nevados De Chillan volcano in Chile erupts to 13,000ft
Copahue volcano in Chile erupts to 13,000ft
Metis Shoal volcano on Tonga erupts to 12,000ft
Zombie storm threatens Japan with rain, wind and floods
UN says about 800,000 affected by flooding in South Sudan
Tornado sweeps through East Java, killing one and displacing thousands, Indonesia
Gale-force winds and up to 20-foot waves are likely on Lake Michigan
At least 55 elephants die in Zimbabwe drought
Wildfires threaten southern California homes, prompt evacuations
A new round of PG&E power outages could put 500,000 Californians in the dark for days
California Power Company Says It May Have To Impose Blackouts For The Next 10 Years
Celebrations as abortion is decriminalised in Northern Ireland
Tennessee Republican: A 'queer' running for president is as 'ugly' as it gets
A Tenn. county official called Pete Buttigieg a slur. It sparked calls to boycott Dollywood
Vatican at risk of default due to plummeting donations
Vatican denies risk of default over structural deficit
Tracking Bible Prophecy Headlines - 10/22/2019
Abbas meets Japan's Abe in Tokyo ahead of new emperor's enthronement
Netanyahu gives up effort to form government, returns mandate
After Netanyahu can't form coalition, Blue and White 'determined' to get it done
He's in control now, but Gantz's coalition chances no better than Netanyahu's
Giving Up on Forming Government, Netanyahu Is at Lowest Ebb in Years - but Don't Count Him Out Just Yet
How America's Orthodox Jews Became Trump Supporters
Warren says withholding aid to Israel is 'on the table' to curb settlements
In 2nd attack in less than 48 hours, settlers throw rocks at troops near Yitzhar
Labor chief demands Knesset discuss settler 'terror' against troops in Yitzhar
Road built by biblical villain Pontius Pilate uncovered in Jerusalem
Putin, Netanyahu hold phone call, discuss Syria developments, Kremlin says
Russia has no plans to host Syria-Turkey security meeting: Lavrov
Turkey warns Kurdish forces to withdraw before ceasefire ends
US troops pelted with rotten fruit and stones as they leave Syria - video
U.S. Never Agreed To Protect Kurds For Life, Trump Says Of Syria Withdrawal
Trump says some US troops staying in Syria after requests from Israel, Jordan
US may now keep some troops in Syria to guard oilfields
Pompeo, asked about Turkey crisis, says Trump is 'fully prepared' to take military action if needed
Femicide Is on the Rise in Turkey, and Legislation Alone Isn't Helping
Lebanon's government scrambles to respond to mass protests
Lebanon's Cabinet Approves Sweeping Economic Reforms Following Nationwide Protests
Bahrain to host international meeting on Gulf maritime security in early 2020
In rare formal visit, Israeli official attends anti-Iran conference in Bahrain
Pentagon Chief Visits Saudi Arabia as Tensions Simmer With Iran
Iran official: Second circuit of Arak reactor to be completed in two weeks
Russian hackers posed as Iranians to hit dozens of countries, America and UK say
Facebook removes Iranian and Russian networks for spreading misinformation
Putin Looks On as Nuclear Submarine Misfires During Massive Russian War Games
Deadly protests in Guinea as Russia calls for change of rules to keep despot in power
Pelosi Meets Top Afghan Officials in Unannounced Visit Day After Talks With Jordanian King
Four dead in Bangladesh riot over offensive Facebook post
Hong Kong leaders apologize for water cannon use at mosque
NBA Arenas Prepare for Hong Kong Protests
Political Risk Is Alive in Latin America as Protests Spread
'We are at war': 8 dead in Chile's violent protests over social inequality
Chile death toll rises to 11, president extends emergency
Trump's impeachment controversy is being overshadowed by other news in Ukraine
Democrats see impeachment proceedings taking longer than some initially expected
Sen. Lindsey Graham indicates he may support Trump impeachment if inquiry establishes 'quid pro quo'
Trump bemoans GOP for not sticking together on impeachment
Trump unloads over Syria, impeachment, Doral controversies, says he 'should be allowed to run the country'
Lawmaker leading charge to censure Adam Schiff says he's engineering 'total political hit job' on Trump
What If Trump Wins? The second four years could be even crazier than the first.
Canada votes in election that could see Trudeau lose power
Canada votes as Trudeau, clouded by scandals, tries to hold power
UK speaker rules against government trying to get another vote on Brexit deal
European parliament will not vote on Brexit before UK MPs
'Anger, frustration' and 'betrayal' in Northern Ireland after new Brexit deal
'We Have A Big Responsibility': Facebook Rolls Out New Election Security Measures
WikiLeaks founder Julian Assange appears confused at extradition hearing
Mercury to pass directly between Earth, sun in rare transit in November 2019
6.4 magnitude earthquake hits near Isangel, Vanuatu
Magnitude 5.6 earthquake strikes southern Iran
5.4 magnitude earthquake hits near Muara Siberut, Indonesia
5.3 magnitude earthquake hits near Ndoi Island, Fiji
5.0 magnitude earthquake hits near Carlsberg Ridge
Three earthquakes in less than 12 hours rattle western Texas, experts say
Sheveluch volcano on Kamchatka, Russia erupts to 32,000ft
Sabancaya volcano in Peru erupts to 26,000ft
Popocatetpl volcano in Mexico erupts to 21,000ft
Reventador volcano in Ecuador erupts to 15,000ft
Nevados De Chillan volcano in Chile erupts to 14,000ft
Copahue volcano in Peru erupts to 13,000ft
Ebeko volcano in the Kuril Islands erupts to 12,000ft
Neoguri bringing heavy rain to areas in Japan still recovering from Hagibis
Tropical cyclone may form near India this week as northeast monsoon sets in
Tornado rips through Dallas, plunging tens of thousands into darkness
Ozone hole shrinks to lowest size since 1982, unrelated to climate change: NASA
Trial set to open in massive US opioid lawsuit also targeting Israel's Teva
Cancer-causing superbug has become twice as hard to kill
It Took Just Three Weeks for Superbug to Resist Last-Resort Drug, Doctors Say
Scientists 'may have crossed ethical line' in growing human brains
New CRISPR tool has the potential to correct almost all disease-causing DNA glitches, scientists report
DNA Research Holds the Keys to Human History - but It's Being Weaponized by Politicians
Northern Ireland prepares for momentous abortion, same-sex marriage changes
Transgender Cyclist Rachel McKinnon Keeps Smashing Women's Records
Trans Activists Force Procter & Gamble To Remove Venus Symbol From Sanitary Pads Packaging
Tracking Bible Prophecy Headlines - 10/21/2019
US peace envoy Greenblatt said set to leave post at end of October
Gantz in Naharayim: As PM, I'll never miss an opportunity to achieve peace
Netanyahu won't seek more time to form coalition, says Likud MK
Blue and White, Liberman hit back at Netanyahu for 'secret scheme' video - Gantz: Stop 'wasting time' making videos and let us assemble coalition
Bennett accuses judiciary of seeking to 'topple' Netanyahu, intimidate the right
IDF soldier lightly injured by rock as 30 settlers attack troops, puncture tires
Netanyahu, Gantz condemn settler violence against IDF soldiers
Pittsburgh Synagogue Massacre Led to String of anti-Semitic Attack Plots
Trump's Mideast Moves Show Why Israeli Deterrence Is Crucial
Syrian Kurdish military official calls on Israel to take action against Turkey
Erdogan says Turkey expects US to keep promises, not stall Syria truce deal
Erdogan wants Syrian forces to leave border areas, aide says
Kurds Fully Evacuate Syria Border Town Amid Clashes With Turkish Forces
Syrian Kurds will withdraw from border in accordance with US deal
US forces withdraw from key base in northern Syria
Pentagon Says U.S. Troops From Syria to Go to Iraq, Trump Says 'Bringing Soldiers Home'
Pelosi, other US lawmakers arrive in Jordan for meetings on Syria
Trump halts trade negotiations with Turkey, raises its steel tariffs to 50%
Russian Media Cheers Trump's Moves in Syria: 'Putin Won the Lottery!'
US is out of the picture in Syria-Turkey crisis. Putin now owns this mess
Turkey may have used chemical weapons on the Kurdish civilians Trump left vulnerable
'Only God is with us': A Syrian family feels betrayed by the US
Lebanon shaken by third day of protests with some denouncing Hezbollah
Lebanon's mass revolt against corruption and poverty continues
Lebanon faces political deadlock with economy on brink
Lebanese Christian party quits government amid protests
Lebanon's PM Agrees to Reforms Amid Massive Nationwide Protests Over Economic Crisis
Iran official: Second circuit of Arak reactor to be completed in two weeks
Tunisia says extremist leader killed in anti-terror raid
India, Pakistan trade barbs over deadly Kashmir clash
Hong Kong descends into chaos again as protesters defy ban
Hong Kong protesters pray, gird for unauthorized march
Protests around the world: violent clashes hit Chile, Hong Kong, Lebanon and Barcelona
After trade talks in U.S., China ramps up Brazilian soy purchases
Financial Markets Face Fresh Wave of Political Uncertainty: 'There's Literally Nowhere to Hide'
UK minister: No-deal Brexit preparations gear up
Brexit will happen on Oct. 31 despite PM's unsigned delay request, UK says
British Government Asks for EU Delay Amid Johnson Resistance
Nigel Farage says anger over Brexit deal is 'unlike anything I have ever seen before'
Australian newspapers unite in protest against media restrictions
Tension mounts in Canada as election nears
AG Barr expands mysterious review into origin of Russia investigation
Hillary Clinton Mocks Trump's Note to Erdogan With Fake JFK Letter to Khrushchev
Trump's insult-comic act enters danger zone
Analysis: Confronted by impeachment, Trump adds to the chaos
Trump embarks on Twitter spree amid impeachment inquiry, Syria outrage
Caught up in Trump impeachment, US diplomats fight back
Mulvaney insists no quid pro quo with Ukraine after WH comments: 'I didn't say that'
Mulvaney faced White House ouster threat before impeachment crisis took over
Trump reversed course on hosting G-7 at his club after learning that impeachment-weary Republicans were tired of defending him
Facebook's Zuckerberg pushes back against Bernie Sanders's call to abolish billionaires
Four dead, dozens injured in violence over Facebook post
Qantas completes record 19-hour flight to test limits of air travel
Fireball That Flew Over Japan in 2017 Was Tiny Piece of Giant Asteroid that Might One Day Threaten Earth
5.3 magnitude earthquake hits near Neiafu, Tonga
5.2 magnitude earthquake hits near Lambayong, Philippines
5.1 magnitude earthquake hits near Kiblawan, Philippines
5.0 magnitude earthquake hits near Neiafu, Tonga
Sabancaya volcano in Peru erupts to 24,000ft
Popocateptl volcano in Mexico erupts to 22,000ft
Reventador volcano in Ecuador erupts to 15,000ft
Nevados De Chillan volcano in Chile erupts to 14,000ft
Copahue volcano in Chile erupts to 10,500ft
Typhoon Neoguri, Tropical Storm Bualoi not expected to affect Taiwan
Tropical Storm Priscilla to unleash flooding rainfall across southwest Mexico early this week
8 tornadoes later, Nestor's rains are helping more than hurting parched Southeast, East
A month's worth of rainfall in a single day could trigger mudslides in southern Europe next week
Resisting drought's day zero: the NSW towns close to running dry
Jane Fonda returns to civil disobedience for climate change
Venezuela's Water System is Collapsing
Human waste from homeless people makes downtown Miami streets unpleasant, unsanitary
Tennessee doctors plead guilty to overprescribing opioids, DOJ says
Europol says women 'equally capable of crime' as men as it reveals most-wanted list
Tracking Bible Prophecy Headlines - 10/20/2019
Gantz: 'Netanyahu doesn't get it - the people want change'
4,500 Arabs take part in weekly riots on Gaza border
Bloody effigy of Ukrainian-Jewish oligarch found outside synagogue
Germany rethinks security for Jewish community after synagogue shooting
Lebanon Braces for Third Day of Unrest Amid Fury Over Economic Crisis
Amid protests, Hezbollah chief says he opposes Lebanese government's resignation
Lebanese cabinet to convene to discuss way out of crisis
Saudi Arabia successfully evacuates its citizens from Lebanon
In latest sign of thaw, Israel sending official to anti-Iran summit in Bahrain
Pompeo: Israel has right to act in Syria, U.S. will stop Iran
From Iraq to the Red Sea, Iran-Israel Battleground Now Spans Entire Mideast
Syrian Kurdish forces and Turkey exchange blame for continued fighting
Erdogan vows to 'crush the heads' of Kurdish forces if no pullout by deadline
Erdogan to discuss Syrian deployment in 'safe zone' with Putin next week
Russian officials discuss with Syria's Assad de-escalating tensions in northeast Syria
'We Syrians are being used as political tools... yet again'
Syrian Christians Brave Insecurity to Stay Behind and Help
Trump Syria policy infuriating GOP senators he needs to avert impeachment conviction
Afghans search for bodies after at least 69 killed in mosque explosions
S.Sudan rebel leader in Juba for talks as peace deal falters
Catalonian president calls for negotiations with Spain after fifth night of violent unrest
U.K. lawmakers vote to delay final Brexit decision again
Brexit vote derailed at last minute by rebel lawmakers; Boris Johnson pledges not to negotiate a delay
EU urges UK to explain Brexit plan 'as soon as possible'
Nigel Farage: Parliament doesn't represent public opinion on Brexit
State Department Cites 91 Violations in Review of Clinton Email Server
Clinton email probe finds no deliberate mishandling of classified information
Tulsi Gabbard calls Hillary Clinton "the queen of warmongers" in her latest clash with top Democrats
House Democrats work on bill to condemn Trump decision to hold G-7 summit at Trump property
'We're going to have him for another four years.' Impeachment fight riles up Donald Trump supporters for 2020
5.7 magnitude earthquake hits near
5.3 magnitude earthquake hits near Alofi, Niue
5.3 magnitude earthquake hits near Neiafu, Tonga
5.2 magnitude earthquake hits near Magsaysay, Philippines
5.2 magnitude earthquake hits near Rota, Northern Mariana Islands
5.2 magnitude earthquake hits near Aileu, East Timor
5.0 magnitude earthquake hits near Magsaysay, Philippines
5.0 magnitude earthquake hits near Neiafu, Tonga
5.0 magnitude earthquake hits near Visokoi Island, South Georgia and the South Sandwich Islands
Sabancaya volcano in Peru erupts to 23,000ft
Popocateptl volcano in Mexico erupts to 21,000ft
Reventador volcano in Ecuador erupts to 17,000ft
Fuego volcano in Guatemala erupts to 14,000ft
Nevados De Chillan volcano in Chile erupts to 14,000ft
Copahue volcano in Chile erupts to 10,000ft
Russia dam collapse at Siberia gold mine kills 15
Florida battered by Nestor's high winds; tornado leaves thousands without power
HUD officials knowingly failed 'to comply with the law,' stalled Puerto Rico hurricane relief funds
NASA-NOAA satellite observes development of Tropical Storm Octave
Typhoon-hit areas brace for more floods as heavy rains threaten parts of Japan and Tropical Storm Neoguri is approaching Okinawa
Colorado woman accused of trying to sell human fetuses
Kellogg partners with gay rights group for All Together cereal, and Twitter is not happy
China bans African students from worshiping in churches to prevent 'foreign infiltration'
Tracking Bible Prophecy Headlines - 10/19/2019
Netanyahu: Gantz planning government with backing of 'dangerous' Arab parties
Guards at West Bank checkpoint shoot dead knife-wielding Palestinian man
After massacre, Pittsburgh synagogue plans to reopen as center for Jewish life
UAE-based intelligence firm said recruiting IDF veterans from elite cyber unit
Protests sweep Lebanon as fury at ruling elite grows
Lebanon protesters: 'We can make a change'
Riot police clash with Lebanese protesters in Beirut, injuries reported
Lebanese forces fire tear gas to disperse downtown Beirut protests
Lebanese PM gives gov't 72-hour ultimatum as riots bring country to standstill
Lebanon scraps WhatsApp tax as protests rage
As US withdraws, Jerusalem spooked by Moscow's growing control over Middle East
European, US lawmakers jointly condemn Turkey invasion
Amnesty International accuses Turkey of war crimes in Syria
'Pause' in fighting in Syria between Turkish and Kurdish forces appears to be in jeopardy
Deadly Turkish airstrikes shatter deal to pause Syria offensive
Erdogan threatens to restart Syria operation Tuesday if deal not respected
Trump Says 'Good Will on Both Sides' as Kurds Accuse Turkey of Violating Cease-fire
Trump says Turkey and Kurds needed to fight 'like two kids'
Kurdish mayors replaced in Turkey in crackdown on criticism of Syria assault
US ground troops will not enforce Syria safe zone, says defense secretary
The failed arrest of El Chapo's son turned a Mexican city into an urban war zone
Clashes erupt in Barcelona as half a million separatists rally
Brexit on a knife edge as PM Johnson stakes all on 'Super Saturday' vote
French resident arrested for allegedly threatening 9/11-style attack
Democrats call Trump's Doral G-7 pick 'outrageous' - GOP senator says it shows 'tremendous integrity'
Rep. McCaul on Dems' impeachment 'fishing expedition': Adam Schiff's secret process 'defies democracy'
Hillary Clinton floats conspiracy that Tulsi Gabbard is being 'groomed' by Russians
Clinton says Russia 'grooming' US Democrat for third-party 2020 run
Trump legal team threatens CNN with lawsuit over 'unfair, unfounded, unethical and unlawful' coverage
Trump campaign to sue CNN over pro-impeachment bias, demands 'substantial payment'
Zuckerberg says Facebook stands for free speech, takes no questions from press
History will not be on Facebook's side, no matter what Zuckerberg says
Facial Recognition Tech Is Coming to a School Near You
NASA's all-female spacewalk makes history: 'One giant leap for WOMANkind!'
Huge 111-foot asteroid to skim past Earth at 22,000 mph, space rock's 'closest encounter for 115 years'
5.3 magnitude earthquake hits near Neiafu, Tonga
5.3 magnitude earthquake hits near Ndoi Island, Fiji
5.3 magnitude earthquake hits near Kobuk, Alaska
5.2 magnitude earthquake hits near Kobuk, Alaska
5.1 magnitude earthquake hits near Sarangani, Philippines
5.1 magnitude earthquake hits near Neiafu, Tonga
Sabancaya volcano in Peru erupts to 24,000ft
Popocateptl volcano in Mexico erupts to 20,000ft
Reventador volcano in Ecuador erupts to 15,000ft
Nevados De Chillan volcano in Chile erupts to 14,000ft
Copahue volcano in Chile erupts to 11,000ft
Tropical Storm Nestor forms in Gulf of Mexico, threatening Gulf Coast
Dangerous storm surge and tropical-storm-force winds expected along portions of Gulf Coast
Tropical Storm Nestor may wreak havoc on many Top 25 college football clashes
Tropical Storm Neoguri forms, could bring rain to Taiwan over weekend
At least 28 killed, 286 homes destroyed as severe flooding hits Upper East Region, Ghana
Climate-Concerned 2020 Democrats Spending Hundreds of Thousands on Private Air Travel
Early mouse fetuses generated without sperm or eggs for first time
Body Parts Buyers Were 'Scalping the Babies,' Planned Parenthood Trial Reveals
Louisiana could become the first state without abortion access as soon as next year
Public-Health Puzzle: Young People Having Less Sex, Contracting More STDs
Volusia man accused of not telling partners he was HIV positive may have victims in other states
Hong Kong court rules against same-sex marriages
Hong Kong court says redefining marriage is beyond its authority
Disney confirms 'gay couple' in Star Wars Resistance kids' show
Chick-fil-A's first UK location will close after pressure from LGBTQ rights group
Nanny gets 20 years for sexually abusing child, having his baby
Tracking Bible Prophecy Headlines - 10/18/2019
Abbas and Saudi crown prince meet, agree to establish economic committee
'PA elections will result in Hamas taking over the West Bank'
Netanyahu floats new offer for unity government, Gantz swiftly rejects it
Netanyahu Signs Second Deal With Right-wing Bloc Not to Sit With Gantz
Israel to increase cuts to electricity provided to Palestinians
PA: Closure of Cave of Patriarchs on Sukkot is a 'provocation'
Driver tries to ram IDF troops in West Bank; is shot, badly injured - police
Hate crimes against Jews in England and Wales doubled in past year
Knife-wielding Muslim in Brussels asks passersby if they are Jewish
Teacher sacked after allegedly 'joking' about sending children to 'gas chambers'
Pompeo to meet Netanyahu in bid to reassure Israel on Syria pullout
Kurdish politician urges Israeli diplomatic intervention to stop Turkish assault
Erdogan threw Trump's 'Don't be a fool!' letter in trash
US delegation seeks Syria ceasefire after Trump undercuts mission
Pence, Erdogan Share Tense Handshake Ahead of Meeting on Syria
Pence holds frosty meeting with Erdogan in bid for Syria border ceasefire
Trump announces 'great news' as Pence, Erdogan meeting wraps up
Pence and Erdogan agree on ceasefire plan to allow Kurdish withdrawal
Trump celebrates 'great day for civilization' as Pence, Pompeo secure Syria cease-fire agreement
Trump Says Kurds, Who Vow to Abide by Syria Cease-fire, 'Incredibly Happy'
US, Turkey reach agreement on Syria, but differ over whether it's a ceasefire or pause in operations
Turkey's Erdogan to travel to Russia for talks over Syria offensive
Hungary Would 'Use Force' to Fend Off Refugees if Erdogan Delivers on Threat, Orban Says
US Mideast pullback didn't start with the Kurds, and it won't end there either
Trump Is Losing the Battle to End 'Endless War' in Middle East
Kurds accuse Turkey of using napalm and white phosphorus
US researchers develop data model to predict terror groups' future lethality
U.S. diplomats in Russia accused of traveling in restricted area near nuclear accident
Russia protests after catching US diplomats near military test site
Hong Kong Volunteers Document Extreme Police Brutality, Urge Journalists to Help
Dragged down by the Venezuela crisis, Cuba seeks dollars to stay afloat
Venezuela wins seat on UN rights body despite opposition
Johnson announces Brexit deal with EU, but parliaments still need to agree
Brexit pact faces steep odds in the U.K. Parliament - and Johnson might not mind failure
A US trade war with EU puts world 'straight into a recession,' ITC chief says
Trade war hit to global economy could be as big as the entire economy of Switzerland, new IMF director says
'Hanky-panky?' Traders pocket 'stunning' profits after Trump's comments on trade talks goose the stock market
Trump Doral resort to host G-7 summit - sparking yet another ethics fight for the White House
Mulvaney acknowledges Trump held up Ukraine aid for political reasons: 'Get over it'
Trump's Impeachment Blockade Crumbles as Witnesses Agree to Talk
Rep. Scalise rips Nancy Pelosi for conducting impeachment inquiry 'in secret and behind closed doors'
Prepare for impeachment, Mitch McConnell tells GOP senators
Democratic Congressman Elijah Cummings, chair of House Oversight and Reform Committee, has died
New York Rep. Carolyn Maloney takes over key impeachment post after death of Elijah Cummings
The Government Is Testing Mass Surveillance on the Border Before Turning It on Americans
Bird strike grounds Navy 'doomsday' aircraft
'Stormquakes': Scientists discover natural disaster mash-up of hurricanes, earthquakes
Unprecedented movement detected on California earthquake fault capable of 8.0 temblor
5.5 magnitude earthquake hits near Vanimo, Papua New Guinea
5.2 magnitude earthquake hits near Yonakuni, Japan
Sabancaya volcano in Peru erupts to 26,000ft
Reventador volcano in Ecuador erupts to 16,000ft
Fuego volcano in Guatemala erupts to 14,000ft
Nevados De Chillan volcano in Chile erupts to 14,000ft
Ebeko volcano in the Kuril Islands erupts to 10,000ft
Tropical Storm Nestor expected to form, warnings issued for Gulf Coast
Typhoon Hagibis death toll rises to 74 as thousands are left stranded in the cold without power
'Bomb cyclone' leaves hundreds of thousands without power in Northeast, winds up to 88 mph
"Bomb cyclone" sets record as strongest October storm ever in Boston area
Several injured as very destructive, possibly multivortex tornado hits Arles, France
London commuters seen dragging climate activists off underground trains
Video: Abortion supporters chant, dance, and spit on pro-life demonstrators
Biden, Warren Pledge to 'Codify' Roe v. Wade into Federal Law
Surprise 'coming out' middle school assembly angers parents
City of Madison signs onto resolution declaring racism as a public health crisis
Sandy Hook father to receive $450,000 from conspiracy theorist, jury says
1 in 4 Evangelicals Say 'Insulting Personal Remarks' are Justified in Politics
Religion Is on the Decline as More Adults Check 'None'
Vatican unveils 'smart rosary' activated by making the sign of the cross
Tracking Bible Prophecy Headlines - 10/17/2019
Friedman: US peace plan won't call for settlement evacuations
Jordanian House of Representative Says Jordan-Israel Peace Treaty Is 'Under Threat'
Jordan denies it agreed to extend Israeli access to border lands it wants back
84-year-old Abbas to run in PA elections as the movement's only candidate when elections are held
Israel to ban PA produce if Ramallah continues boycott
Settlers accused of beating rabbi, 80, who was aiding Palestinian olive harvest
Netanyahu said to nix planned trip to Tokyo amid political stalemate
Thunderstorms and extreme heat: Unstable weather hits Israel on Sukkot
Storms flatten trees and sukkahs, causing blackouts and concert cancellations in Israel
Tunisia's new president regards any ties with Israel as 'high treason'
'We Have Evidence': Israel, Saudis Struck Iranian Tanker in Red Sea, Lawmaker Says
US conducted cyberattack on Iran following strike on Saudi oil - report
Qatar defense minister rules out chance of war between US and Iran
The new proxy war in Syria: Iran and Turkey vs. Saudi Arabia and Russia
'Entry of radical Islamist forces into northern Syria is disturbing,' ex-Israeli intelligence official says
Trump swears allegiance to Israel as he decries endless Middle East wars
Trump says it's 'fine' if Russia helps Syria
Turkey using Israeli-upgraded tanks in anti-Kurd offensive in Syria
Trump officials rush to Turkey as Moscow advances
Turkey's Erdogan says he will meet Pence and Pompeo about Syria following apparent snub
Erdogan says he can no longer 'keep track' of Trump's tweets
Trump letter to Erdogan warns Turkish leader: 'Don't be a fool'
Trump denies giving Turkey 'green light' for Syria offensive
U.S. Seeks Turkish Ceasefire From Meeting With Erdogan: Pompeo
Erdogan: Syria push would end tonight if 'terrorists' withdrew
Kurds Say Islamic State Fighters Launching Attacks as Turkish Invasion Continues
Concern in Gulf Arab states after US pullout from Syria
Trump disparages Kurds, says they're 'not angels'
Lindsey Graham pledges to be Trump's 'worst nightmare' on Syria if necessary
Top Democrats walk out of Syria meet with Trump, accusing him of 'meltdown'
Dems storm out of Syria meeting with Trump: 'We have to pray for his health'
Democratic hopeful Klobuchar at debate: Trump's Syria pullout endangers Israel
Warren urges US to 'get out' of Mideast, clarifies she only meant combat troops
Iran said planning to limit international inspector access to nuclear sites
As Militants Kill in Kashmir, People Are Afraid to Go to Work
Pompeo faces criticism for giving speech on being a 'Christian leader'
Canadian imam: 'Filthy' candidates in elections support Zionism, homosexuality
'Defiant message' as N.Korea's Kim rides white horse on sacred mountain
China builds 400 mph 'flying saucer' attack helicopter with stealth coating and missile system
China: Authorities forcibly demolish 'illegal' church; elderly congregants injured
China Threatens to Retaliate If U.S. Enacts Hong Kong Bill
Edward Snowden: Without encryption, we will lose all privacy. This is our new battleground
Commentary: Trump Stands between America and Tyranny
Only once has Gallup seen more support for removing a president; Nixon was gone four days later
JPMorgan Chase CEO Jamie Dimon warns 'there's a recession ahead'
Virgin Galactic and Under Armour unveil spacesuits for the first space tourists to wear next year
Philippines earthquake: Child killed and dozens injured as major 6.4-magnitude quake hits Mindanao island
5.3 magnitude earthquake hits near Columbio, Philippines
5.1 magnitude earthquake hits near Caraga, Philippines
5.0 magnitude earthquake hits the Southern Mid-Atlantic Ridge
5.0 magnitude earthquake hits near Sarangani, Philippines
Multiple Earthquakes Shake California
Bay Area earthquakes struck on unusual section of San Andreas fault
Cal OES, UC Berkeley to launch nation's first statewide earthquake early warning system
Sabancaya volcano in Peru erupts to 26,000ft
Ruiz volcano in Colombia erupts to 24,000ft
Popocateptl volcano in Mexico erupts to 22,000ft
Reventador volcano in Ecuador erupts to 15,000ft
Mt Etna volcano on Italy erupts to 15,000ft
Sakurajima volcano on Japan erupts to 13,000ft
Nevados De Chillan volcano in Chile erupts to 13,000ft
Copahue volcano in Chile erupts to 11,000ft
Japan braces for more flooding following deadly Typhoon Hagibis
Typhoon Hagibis swept away Fukushima nuclear decontamination waste bags into river
Typhoon Hagibis: Japanese outrage after homeless people turned away from shelter
Tropical system's odds of development rise to 50% and North Florida is in projected path
New computer model predicts where Ebola might strike next
Dumplings without pork? Swine fever is hitting Chinese consumers
At presidential debate, Democrats unite: No rights for human beings in the womb
Democrats want to close churches, raise taxes and pay for sex reassignment surgery. Great.
Air Canada will use gender-neutral terms instead of saying 'ladies and gentlemen' on flights
Poland plans bill to criminalize 'promoting underage sex'
UK drops plans for online pornography age verification system
Record-high STD rates in Hawaii linked to online dating - why apps may be making sex less safe
Women's group calls for Dems to pull MSNBC debate amid 'culture of sexual abuse' at NBC News
He started murdering women in South Florida - then became the worst serial killer in US history
Watchdog Finds Major Increase in TV Profanity and Violence, Says Congress Should Act
'Ron Reagan' tops Google search during Dem debate for atheist group ad: 'Not afraid of burning in hell'
Tracking Bible Prophecy Headlines - 10/16/2019
Saudi Arabia opens tourism to ancient biblical sites: 'The atmosphere is changing'
Netanyahu asks Putin to pardon Israeli backpacker jailed on drug charges
In deepening row, Israel tells citizens to 'think twice' before flying to Russia
Erdogan says Turkey 'can never declare ceasefire' in north Syria
Trump sanctions fail to slow Turkey assault, Assad makes land grab
UN: Turkey may be 'responsible' for executions of Kurds in Syria: UN
Kurds warn of humanitarian crisis as 160,000 flee Turkish advance
Trump sanctions fail to slow Turkey assault; Syrian troops move on Manbij
Russia Moves Into Syrian Territory Abandoned by U.S.
Filing the void, Russia seeks to cement its role as power broker in Syria
Russian Reporters 'Receive Threats' After Investigating Secret Military Group Active in Syria
Berlin urges 'restraint' after Turkish-Kurdish clashes in Germany
Hundreds demonstrate against violence in Arab cities, decry police inaction
85 Civilians Killed in Attacks Targeting September's Afghan Election, UN Says
China Defends Pro-Communist NBA Players: 'Stars Have Done Nothing Wrong'
LeBron under fire after blaming China row on 'misinformed' Rockets GM
Hong Kong Protestors Voice Disappointment in LeBron James: "He Supports Totalitarianism?"
Spain Braces For More Protests After Catalan Separatists Sentenced To Prison
13 Mexican police officers murdered by suspected cartel gunmen in bloody ambush
Puerto Rico governor calls urgent meeting after six people were killed in a mass shooting
U.S. State Department Website Labels Pompeo a 'Christian Leader'
Trump Suspects a Spiteful John Bolton Is Behind Some of the Ukraine Leaks
Bolton wanted White House lawyers alerted to Ukrainian efforts, called it 'drug deal,' witness tells Congress
Impeachment inquiry: Vice President Mike Pence refuses to turn over requested documents
Giuliani defies congressional subpoena in impeachment inquiry
125 House Republicans co-sponsor resolution to censure Schiff over 'parody' reading of Trump-Zelensky call
Pelosi announces House won't vote now on whether to begin impeachment inquiry
Dems unite behind impeaching Trump at debate, as Biden defends son's business practices
Former NASA scientist says they found life on Mars in the 1970s
5.1 magnitude earthquake hits near Port-Olry, Vanuatu
5.1 magnitude earthquake hits near Bengkulu, Indonesia
5.1 magnitude earthquake hits South of Panama
4.7-magnitude earthquake strikes on Central Coast, after two quakes night before
Sheveluch volcano on Kamchatka, Russia erupts to 25,000ft
Sabancaya volcano in Peru erupts to 21,000ft
Popocateptl volcano in Mexico erupts to 19,000ft
Reventador volcano in Ecuador erupts to 15,000ft
Nevados De Chillan volcano in Chile erupts to 14,000ft
Sakurajima volcano on Japan erupts to 12,000ft
The second fall nor'easter in a week could become a bomb cyclone
PG&E Facing Harsh Backlash, Sanctions After Widespread Power Outages
British police issue a city-wide ban on climate change protests in London
World's Largest Ouija Board Built in Salem Massachusetts to 'Summon the World's Largest Ghost'
Tracking Bible Prophecy Headlines - 10/15/2019
Israeli farmers sweat as land they worked for decades to be given back to Jordan
Israel and Jordan's Secret Security Ties Aren't Enough
U.S. Sanctions Amp Up the Pressure on Iran-backed Hezbollah in Lebanon
Assad Forces, Now Allied With Kurds, Push Into Northeastern Syria as Turkey Vows to Press On
Trump authorizes sanctions against Turkey amid Syria incursion, calls for end to its 'destabilizing actions'
US nuclear bombs at Turkish airbase complicate rift over Syria invasion
Amid rising tensions, US said considering plan to remove nukes from Turkish base
Trump sending Pence to Turkey to 'pursue a ceasefire and negotiated settlement'
Trump claims Kurds may be freeing IS prisoners to keep US engaged in Syria
American troops scramble for the exits in Syria
Trump says US troops in Syria to be withdrawn, redeployed in region
Trump says let 'Napoleon Bonaparte' rescue Kurds
In one fell swoop, Trump throws US goals in Syria into disarray
Liz Cheney: Impeachment Inquiry Partly To Blame For Turkey's Invasion Of Syria
ABC apologizes for mistaking Kentucky gun range video for Turkish bombing of Syria
Commentary: Missing the Bigger Picture in Kurdish Syria
Russian shadow falls over Syria as Kurds open door for Assad
Russia denies report it bombed four Syria hospitals
Khamenei urges Revolutionary Guards to build more 'advanced and modern weapons'
Russia to conduct sweeping drills of its nuclear forces
UN may run out of money by end of the month: Guterres
Violent clashes erupt as Spanish court jails Catalonia leaders
Canada's Justin Trudeau wears bulletproof vest after security threat
After violent clashes, Ecuador reaches deal that cancels austerity plan, ends indigenous protests
My Socialist Hell: 20 Years of Decay in Venezuela
White House looks to steady ship after week from hell
Schiff Says Secret Testimony Aimed at Keeping Trump in the Dark
Voters weary of more investigations as impeachment ramps up
Trump is now averaging 36 tweets a day
Graphic spoof video depicts Trump's image shooting political enemies and news media
Readers Beware: AI Has Learned to Create Fake News Stories
Mark Zuckerberg Teases AI 'Brain Chip' - But It Will Be Different Than Elon Musk's
5.9 magnitude earthquake hits near Bengkulu, Indonesia
5.6 magnitude earthquake hits near Visokoi Island, South Georgia and the South Sandwich Islands
5.3 magnitude earthquake hits near Shikotan, Russia
5.2 magnitude earthquake hits near Ohonua, Tonga
5.0 magnitude earthquake hits near Lae, Papua New Guinea
Sabancaya volcano in Peru erupts to 25,000ft
Popocateptl volcano in Mexico erupts to 22,000ft
Sangay volcano in Ecuador erupts to 20,000ft
Merapi volcano in Indonesia erupts to 20,000ft
Reventador volcano in Ecuador erupts to 17,000ft
Metas Shoal volcano on Tonga erupts to 17,000ft
Semeru volcano in Indonesia erupts to 13,000ft
Sakurajima volcano on Japan erupts to 11,000ft
Over 50 killed, more than 200 injured after Typhoon Hagibis slams Japan
Southern Mexico at risk for severe flooding from brewing tropical system
Atlantic Tropical Depression Could Form in a Rare Location for So Late in the Hurricane Season
In the rush to harvest body parts, death investigations have been upended
'Apocalypse in The Making': Authorities to Use Drones and Snipers to Kill Infected North Korean Pigs
Hawaii's spike in STDs linked to online dating
Attorney General Barr slams attacks on religious values, says 'moral upheaval' leading to societal ills
Tracking Bible Prophecy Headlines - 10/14/2019
Starting where Nazis burned books, 10,000 march in Berlin against anti-Semitism
Lebanon claims Israel sent drone over Hezbollah area
Loose lips? Mossad denies its chief gave interview on Iran, killings, ambitions
Putin says Russia seeking free trade area with Egypt and Israel
Putin offers to help ease Gulf tensions before Saudi trip
Russia bombed 4 Syria hospitals in May to save Assad rule - expose
Syria's Kurds look to Assad for protection after US pullout
Kurds announce deal with Syria on troop deployment to confront Turkey
U.S. troops to withdraw from northern Syria as ISIS supporters escape amid alleged Turkish atrocities
Disaster is unfolding in Syria as videos emerge of US allies being slaughtered and hundreds of ISIS prisoners escape during airstrikes
Erdogan says reports of escaped Islamic State prisoners 'disinformation': Anadolu
Mattis says ISIS 'will resurge' in Syria following Trump's move to withdraw US troops
U.S. State Department Says Reports Of Killing Of Kurdish Politician 'Extremely Troubling'
U.S. forces say Turkey was deliberately 'bracketing' American troops with artillery fire in Syria
US moves toward a rapid, complete withdrawal of its military forces from Syria
'Crushed bodies and shattered bones:' China's Xi Jinping threatens dissidents amid Hong Kong protests
Protesters erect 'Lady Liberty' statue on Hong Kong mountain top
Brexit divorce talks between UK and EU go down to the wire
EU warns a lot of work to be done before Brexit deal
Is the World Economy Sliding Into First Recession Since 2009?
Ted Cruz criticizes Trump's call for China to investigate Bidens
Tlaib says Democrats have discussed detaining White House officials who don't testify
Adam Schiff says whistleblower may not testify in impeachment probe
Brilliant Midnight Fireball Lights Up Sky Over Northeast China
5.5 magnitude earthquake hits near Visokoi Island, South Georgia and the South Sandwich Islands
5.2 magnitude earthquake hits near Raoul Island, New Zealand
5.1 magnitude earthquake hits near Anatahan, Northern Mariana Islands
5.1 magnitude earthquake hits near Prince Edward Islands region
5.0 magnitude earthquake hits near Kuril'sk, Russia
Sabancaya volcano in Peru erupts to 26,000ft
Popocateptl volcano in Mexico erupts to 20,000ft
Sheveluch volcano on Kamchatka, Russia erupts to 18,000ft
Santa Maria volcano in Guatemala erupts to 16,000ft
Reventador volcano in Ecuador erupts to 15,000ft
Mt Etna volcano in Italy erupts to 14,000ft
Japan launches major rescue efforts after typhoon unleashes deadly floods
Ferocious typhoon leaves as many as 33 dead, floods over 1,000 homes in Japan
Kim Jong Un May Be Hiding a Hog Apocalypse From the World
California Universities Forced to Provide Abortion Pills - CA governor signed the bill on Friday
Tracking Bible Prophecy Headlines - 10/13/2019
25 Years to Israel-Jordan Peace, Security Cooperation Flourishes but People Kept Apart
Former head of the Shin Bet Avi Dichter: 'We assume there are weapons stockpiles on the Temple Mount'
Egyptian officials say 9 killed in explosion in north Sinai
The Mideast Trump Leaves Behind: A Resurgent ISIS, an Arab Spring Comeback
Turkey sets sights on key routes in Syria amid offensive against Kurds
Turkish Forces Capture Center of Key Syrian Border Town
Car bomb detonates at jail in Syria holding IS prisoners: monitor, SDF
Turkey Syria offensive: Guarding IS prisons no longer a priority, say Kurds
Syria must be freed from foreign military presence - Putin
Boris Johnson urges Turkey to end offensive against Syrian Kurds
Turkish President declares operation against Kurdish militia in northern Syria will continue "no matter what anyone says."
As New Syrian Exodus Unfolds, Some Fear They Will Never Go Home
Israelis, Europeans take to streets to protest Turkish assault on Kurds
Kurdish politician, other civilians 'executed' by Turkey-backed group
U.S. troops in Syria came under fire from Turkish positions - Pentagon
Kurds urge US to assume 'moral obligations,' say they're being left to slaughter
Trump Didn't Think He Could Ever Lose the Evangelical Vote - but Then He Abandoned the Kurds
Iran is pushing Iraq to the brink. Iraqis are fighting back.
Mossad chief: Iran's Soleimani 'knows his assassination is not impossible'
In Hong Kong, all trust gone between police and protesters
Chinese app on Xi's ideology allows data access to 100 million users' phones, report says
Ecuador president orders curfew, military control in Quito
Biden's Campaign Is Asking Major Media Outlets, Big Tech To Black Out Trump's Ads On Ukraine
'One sided witch hunt': Trump defends 'legendary' Giuliani amid reports he's under investigation
Raw, angry, uncensored: Welcome to Trump's impeachment-era campaign
Trump could be impeached for not cooperating with impeachment
Amid fears for democracy, Poles set for one of most crucial elections in decades
Religious right sticks by Trump as impeachment threat looms
Free speech suppression online builds case to break up Big Tech
5.3 magnitude earthquake hits near Katsuura, Japan
Sabancaya volcano in Peru erupts to 28,000ft
Popocateptl volcano in Mexico erupts to 22,000ft
Reventador volcano in Ecuador erupts to 14,000ft
Semeru volcano in Indonesia erupts to 13,000ft
Nevados De Chillan volcano in Chile erupts to 12,000ft
Sakurajima volcano on Japan erupts to 11,000ft
At least four dead after fierce typhoon hits northern Japan and paralyzes Tokyo
Travel will be 'impossible' in the Dakotas as blizzard could bring up to 3 feet of snow
Beto O'Rourke says churches should lose tax-exempt status for opposing same-sex marriage
Tracking Bible Prophecy Headlines - 10/12/2019
Army prepares demolition of suspected Palestinian terrorist's home
Swastikas Sprayed on Gravestones in British Cemetery in Northern Israel
Caroline Glick: Trump did not betray the Kurds
Turkey Bombs US Special Forces in Syria Attack, Apparently by Mistake
'Border on fire' as Turkey intensifies Syria campaign
Turkey vows Syria onslaught 'won't stop' as US threatens sanctions
Turkey reports 1st death in Syria incursion, claims 277 Kurdish fighters killed
Trump: We don't want Turkey killing a lot of people in Syria
Kurdish civilians flee as Turkish forces continue to bomb Syria
Turkey's Syria offensive could displace over a million Kurds, top analyst warns
U.S. House Republicans to seek sanctions on Turkey over Kurd offensive
Putin: Turkey's Syria invasion could unleash IS
Turkey and the Kurds: It's More Complicated Than You Think
Taliban welcome Trump's call to bring US troops home
Iranian officials say two rockets struck an Iranian tanker traveling through the Red Sea off the coast of Saudi Arabia
Trump says he's ending the US role in Middle East wars. He's sending 1,800 troops to Saudi Arabia to deter threats from Iran.
US deploying 3,000 more troops to Saudi Arabia to boost air defenses
Ukraine leader says meeting Putin is key 'if we want to end the war' in the Donbass region
Massive protests in Algeria capital despite new arrests
Venezuela's gas shortages stall ambulances in their tracks
Violence, economy worry many Mexicans, but they try to keep the faith in their populist president
Man arrested after three stabbed at UK shopping mall
UK PM Johnson will ask MPs to back any Brexit deal secured from EU
In 14-hour news conference, Ukraine's leader says was not blackmailed by Trump
E.U. ambassador to testify in impeachment inquiry, defying Trump administration
Ex-Ukraine ambassador speaks of ouster after 'false claims,' denies being 'disloyal' to Trump
Oil prices jump 2% after Iran says two missiles struck one of its tankers
Ukraine Whistleblower May Not Testify In Person
More Potential Whistleblowers Are Contacting Congress
Trump belittles Bidens with graphic language at Minneapolis rally, as chaos unfolds outside arena
Hundreds of Left-Wing Rioters Attack Trump Supporters in Minneapolis After Rally
'Lock him up': Protesters burn MAGA hats, throw urine outside Trump rally
Federal appeals court upholds House subpoena for Trump's financial records
5.3 magnitude earthquake hits near Neiafu, Tonga
5.2 magnitude earthquake hits near Taron, Papua New Guinea
5.1 magnitude earthquake hits near Columbio, Philippines
5.0 magnitude earthquake hits near Kodiak, Alaska
Sheveluch volcano erupts to 30,000ft
Sabancaya volcano in Peru erupts to 25,000ft
Popocateptl volcano in Mexico erupts to 22,000ft
Reventador volcano in Ecuador erupts to 17,000ft
Ebeko volcano in the Kuril Islands erupts to 14,000ft
Sakurajima volcano in Japan erupts to 11,000ft
The Century's Strongest Super-Typhoon Hagibis Is About To Hit Japan - 1,600 Flights Canceled
Tokyo eerily quiet, bracing for worst typhoon in six decades
Four reasons why Typhoon Hagibis is so dangerous - could go down as one of Japan's worst-ever storms
Subtropical Storm Melissa forms off Northeast coast
A fall nor'easter will snarl air travel for days and bring flooding to the Northeast coast
Denver: From 83F To 13F: That Was The Second Largest Temperature Change On Record!
Georgia experiencing extreme drought conditions
Authorities order 100,000 evacuated in California wildfire
New Jersey man allegedly threatened farmers who denied him sex with animals
Satanism At The US Naval Academy
Tracking Bible Prophecy Headlines - 10/11/2019
Lieberman Proposes the "Only Plan Which Could Prevent an Election"
'Useless,' 'unhelpful': Blue and White, Likud sources trash Liberman unity plan
Netanyahu during Yom Kippur War memorial: 'We always remember our guiding principle: Israel will defend itself, by itself, against every threat.' - Israel must be ready to act alone
German prosecutor says synagogue shooter planned Yom Kippur 'massacre'
Halle synagogue killer's guns jammed 3 times as he fired directly at victims
US Jewish leader in Halle shul: God counted us, one by one, as deserving of life
Merkel vows 'zero tolerance' for hate after deadly anti-Semitic attack
Rivlin tells Germany's president that Israel and Germany are 'partners in the fight against anti-Semitism'
Following German Synagogue Shooting, Israel's UN Envoy Urges World to 'Declare War on Antisemitism'
Jews demand action from Germany after deadly anti-Semitic attack
Germany's Jews Feel 'Under Siege' Following Rise in Anti-Semitism
As vigils held, Halle Jewish leader says he's now 'not sure Germany is our home'
In rare move, Hamas condemns Germany synagogue attack
Israel will reopen economic agreements with Palestinians
Israeli farmers to Jordan king: Don't cut us off from our lands
A look at who's who in northeast Syria as war fears rise
As US pulls out of Syria, Netanyahu insists Israel can defend itself on its own
Netanyahu condemns Turkish invasion of Syrian Kurdistan, offers aid
Netanyahu Warns Against Turkey's Ethnic Cleansing of 'Gallant Kurds'; Vows to Assist
In Rare Rebuke, Evangelical Leaders Slam Trump Over Turkish Assault on Syria's Kurds
Turkey's Syria invasion: Member of US Special Forces says, 'I am ashamed for the first time in my career'
Trump's Syria decision tests the bounds of Republican support as he demands solidarity on impeachment
Sarah Sanders: Syria situation is 'sad tragedy' but Trump made the right decision
Erdogan threatens EU with refugee influx if it criticizes Syria operation
More than 60,000 displaced by Turkey assault on Syria - monitor
Thousands flee, hundreds reported dead in Turkish attack on U.S.-allied Kurds in Syria
Turkey shelled prison holding IS foreign fighters Kurdish-led administration
For Putin, Turkish move into Syria a chance to ramp up Middle East role
Iran FM pitches 'expansive' security, cooperation plan to Gulf states
Apple, Google Pull Hong Kong Protest Apps After China Uproar
Ukraine President Says Trump Didn't Seek to Blackmail Him
Ukrainian President says will "happily" investigate wether Ukraine interfered in 2016 U.S. elections.
Two Giuliani associates linked to Ukraine investigations indicted on campaign finance charges
Political Campaigns Know Where You've Been. They're Tracking Your Phone.
EU warns of 5G cybersecurity risks, stops short of singling out China
Half of Americans think a recession is coming in the next year - and they admit they're unprepared
5.4 magnitude earthquake hits near Macquarie Island region
5.2 magnitude earthquake hits the Southern Mid-Atlantic Ridge
5.1 magnitude earthquake hits near Saumlaki, Indonesia
5.0 magnitude earthquake hits near Passo, Indonesia
Popocateptl volcano in Mexico erupts to 26,000ft
Sabancaya volcano in Peru erupts to 25,000ft
Sangay volcano in Ecuador erupts to 19,000ft
Reventador volcano in Ecuador eurpts to 17,000ft
Ebeko volcano on the Kuril Islands erupts to 14,000ft
Spokane, Washington has snowiest October in 44 years as storm strengthens over northern US
A Record-Setting Blizzard Is Set to Blast the Midwest
Welcome to California's new dark age. Get used to it, it is the new 'new normal'
In California, food spoils, businesses close as power outages imposed
A carbon tax is 'single most powerful' way to combat climate change, IMF says
Alaska Supreme Court hears youth climate change lawsuit
Environmentalists have a new target: Charmin toilet paper
Vatican Synod on Amazon Proposes Recognition of 'Ecological Sins'
More fetal remains found in vehicle trunk of abortion doctor
Uganda plans bill imposing death penalty for gay sex
Nervous Nation: 1 In 5 Americans Believe They Have An Undiagnosed Anxiety Disorder
Young people are quitting their jobs in droves for mental health reasons
NYPD Suicides: Commissioner O'Neill Says Department Is Dealing With A 'Mental Health Crisis'
Did Pope Francis say that Jesus isn't God? Don't believe the report, Vatican says
Tracking Bible Prophecy Headlines - 10/10/2019
New EU foreign envoy: It's not antisemitic to favor a two-state solution
Israeli Security Minister Says Arab Culture Breeds Violence
2 shot dead outside German synagogue on Yom Kippur
The German synagogue shooting was streamed on Amazon's Twitch
Live stream of deadly German synagogue attack shows brutal, yet bumbling assault
Fire set on steps of Brooklyn Jewish center during Yom Kippur: cops
Churches worldwide take part in evangelical-led 'Global Day of Prayer for Jerusalem'
Syrian Christians to US: 'Don't Abandon Us Now'
Shaked: Kurdish state is in Israel's interests
Trump: US going into Middle East was the 'worst decision ever'
Trump defends Syria move: For us, 'the stupid, endless Mideast wars are ending!'
US ending support for Kurds in Syria will lead to genocide, says protester
Arab League to hold emergency meeting over Turkish offensive into Syria
Rouhani: Turkey has every right to have concerns over its southern borders
Turkey tells UN Security Council its Syria operation to be 'proportionate'
Syrian Kurds outgunned but vow to inflict toll on Turkish army
Donald Trump has handed over Isis fight in Syria, Turkey says, as offensive looms
Erdogan announces the start of the operation in northeast Syria
Turkey says ground forces have invaded northern Syria; multiple civilians reported dead
ISIS militants hit US-backed Kurdish fighters in north Syria
Turkey seeks to 'take over new lands for ISIS' through Syria offensive, SDF says
Kurdish-led forces issue call to arms, calling for Turkish border resistance
EU urges Turkey to halt Syria offensive, says won't pay for 'safe zone'
Trump to host Turkish leader as he considers invading Syria
Pompeo says US did not give green light to Turkey's Syria incursion
Trump calls Turkey assault on Syria a 'bad idea' as Kurds report civilian deaths
Lindsey Graham warns Trump on Syria troop withdrawal: 'It'd be the biggest mistake of his presidency'
Trump: Lindsey Graham wants US to be in Syria 'for the next 200 years'
Republican anger grows as Trump disavows Kurds by saying they didn't help during WWII
'Recipe for disaster': No plan to control ISIS prisoners as Turkey invades Syria
Damascus vows to confront planned Turkish aggression 'by all legitimate means'
Russia calls for dialogue between Assad, Kurds over northeast Syria
Iran Holds Military Drills Near Turkey, Tells It to Stop Syria Attack As Russia Accuses U.S. of 'Dangerous Game'
Iran has tech to build warships, seeks to expand regionally: IRGC head
Iraqi protesters say they have videos of government atrocities. An internet blackout is stopping the world from seeing them
Pompeo urges Iraq's prime minister to tackle protesters' grievances
Iraqi president calls for cabinet reshuffle to 'improve government performance'
China 'strongly urges' US to remove sanctions and stop accusing it of human rights violations
US, Japan, S. Korea discuss N. Korea denuclearization
North Korea wants 'major' concessions from the US in nuclear talks, professor says
Ecuador's Government Departs Capital Amid Deepening Violence And Unrest
Mexico mayor tied to truck, dragged through streets amid reported anger over unfulfilled campaign promise
Facebook under fire from Democratic candidates after refusing to remove Trump campaign conspiracy advert
Putin seems to be enjoying the Trump impeachment show
Republicans to Trump: Shut Up About Your Impeachment
Trump calls for whistleblower to be 'exposed and questioned'
Trump says he would cooperate with impeachment probe if rights guaranteed
White House and Democrats clash over rules for impeachment
GOP, Trump look to smother impeachment inquiry
Graham tells Pelosi GOP won't impeach Trump over Ukraine call
Former acting attorney general defends Trump's stance on impeachment inquiry, slams 'very unfair' Pelosi
Joe Biden Calls For Trump Impeachment 'To Preserve Our Constitution'
Document reveals Ukraine had already reopened probe of Hunter Biden-linked firm months before Trump phone call
Whistleblower lawyer acknowledges client had 'contact' with presidential candidates
Poll: Most think Trump will be impeached and win 2020 reelection
A dozen House Democrats call on EU ambassador to resign amid Ukraine scandal
More women have come forward in a new book to accuse Trump of sexual misconduct
Trump Tax Return Ruling Could Open a Door to Indictment
One measure shows Americans have paid an extra $34 billion in tariffs since the start of the trade war with China
New IMF chief calls for action as global economy enters 'synchronized slowdown'
The EU could delay Brexit until next summer to allow a second referendum
5.5 magnitude earthquake hits near East of the North Island of New Zealand
5.1 magnitude earthquake hits near Hihifo, Tonga
5.0 magnitude earthquake hits near Jarm, Afghanistan
Sabancaya volcano in Peru erupts to 26,000ft
Ruiz volcano in Colombia erupts to 24,000ft
Popocateptl volcano in Mexico erupts to 22,000ft
Sangay volcano in Ecuador erupts to 22,000ft
Reventador volcano in Ecuador erupts to 15,000ft
Sakurjima volcano on Japan erupts to 13,000ft
Super Typhoon Hagibis heads towards Japan
Mysterious Brazilian oil spill could be 'criminal,' Bolsonaro says
Unprecedented power outages begin in California as winds bring critical fire danger
How PG&E's historic blackouts will put California's medical emergency planning to the test
China Harvesting Organs From 'Prisoners Of Conscience' and Religious Minorities, Tribunal Tells U.N.
Trump: 'biggest pastors' say his fight with media, Democrats fueling greatest revival in history
Planned Parenthood announces $45M campaign to defeat Trump, flip Senate
Milford High School elects two girls as homecoming royalty: King and queen gender roles tossed out
Adam Hamilton says UMC will lose at least 3,400 churches next year over LGBT debate
Siberian shaman arrested on trek to exorcise Vladimir Putin
Tracking Bible Prophecy Headlines - 10/9/2019
Israel shuts down for Yom Kippur
Some 68,000 secular and religious Israelis to pray together on Yom Kippur
We have sinned against Israel's land, water and air: Yom Kippur food for thought
Trump's Yom Kippur blessing: 'May you be sealed in the Book of Life'
PA: Netanyahu's Annexation Promise Is Not Just Election Rhetoric
After Trump abandons Kurds, Israel knows it can't rely on anyone
Can Israel trust the U.S. after Syria withdrawal?
Trumplomacy: Are we seeing the end of a close Israel-US relationship?
Former Trump Envoy: Syria Withdrawal Is 'Haphazard' And 'Almost Unprecedented'
'Buckle up': Abrupt Syria policy shift is sign of Trump unchained
Trump's Wild 24 Hours on Syria Sent Aides Scrambling and Drew Rare Republican Rebukes
Trump's Confounding Syria Moves Are Spurring Policy Confusion - Again
The Seeds to Trump's Abandonment of Syrian Kurds Were Sown by Obama
Trump says despite pullout plan US has not 'abandoned the Kurds'
'People are panicking but life goes on': Syrian Kurds brace for war
Caught Between Trump, Turkey and Kurds, Pentagon Struggles to Piece Together Syria Strategy
Turkey rejects Trump's threats amid conflicting U.S. signals over Syria offensive
Turkey boosts troops on Syria border after operation warning
What Does Turkey Really Want by Invading Kurdish Syria? Drive away Kurdish militia and create a space for Syrian refugees
Turkish military struck Syria-Iraq border to cut supply lines: officials
Kurdish-led Syrian Democratic Forces consider cooperation with Syria's al-Assad
UK voices concerns over a Turkish invasion of Kurdish-run Syria
Iran opposes any Turkish military operation in Syria: Iran foreign ministry statement
Syrian Official to Kurds: Rejoin Government Side and Fight Occupation Together
Russia warns against actions that 'inhibit peace process' in Syria
Egypt: children swept up in crackdown on anti-Sisi protests
Senior Al Qaeda leader killed during joint US-Afghan raid on Taliban compound, officials say
France admits 'failings' over Paris police attacker's Islamic radicalization
After Paris attack, Macron vows 'unrelenting fight' against Islamist terror
Hong Kong could be at 'tipping point' as warning flag unfurled at Chinese military barracks
China's surveillance tech is spreading globally, raising concerns about Beijing's influence
The NBA Chooses China's Money Over Hong Kong's Human Rights
China TV drops NBA exhibition games, escalating pressure amid tweet uproar
China punishes NBA as crisis over democracy tweet deepens
NBA Rejects Criticism It Bowed to China as Tweet Fallout Intensifies
China Warns Brands to Accept Communism, Freedom of Speech 'Ridiculous'
Elite American Institutions Keep Bowing To Communist China... Over And Over Again
Tiffany removes advert over Hong Kong controversy
Apple bows to China by censoring Taiwan flag emoji
US, China trade war will cost global economy $700B, IMF warns
Saudi energy minister, Russian minister discuss stability of oil markets
Brexit deal is 'essentially impossible,' Johnson says, if European Union stands by trade demand
Trump bars envoy's testimony, escalating impeachment fight
Trump defends blocking witness before 'kangaroo court'
White House vows total halt to impeachment probe cooperation
White House announces it will not comply with 'illegitimate and unconstitutional' impeachment inquiry
White House Declares War on Impeachment Inquiry, Claiming Effort to Undo Trump's Election
Trump's all-out blockade threatens Democrats' impeachment drive
Schiff: Trump administration stonewalling will be taken as evidence of obstruction
Rep. Kinzinger: Adam Schiff's 'selective leaking' has turned impeachment push into a 'clown show'
House Democrats consider masking identity of whistleblower
Graham offers Giuliani chance to testify before Senate about Biden-Ukraine allegations
Biden, son could be forced to testify in Trump impeachment trial
Deroy Murdock: When it comes to Hunter Biden, 'Big Media' has a newfound respect for privacy
Twitter Apologizes for Allowing 'Die Trump' to Trend in Turkey
FBI's Use of Foreign-Surveillance Tool Violated Americans' Privacy Rights, Court Found
Most Deepfakes Are Porn, and They're Multiplying Fast
Boeing taking $20 million stake in Virgin Galactic, with a vision of commercial hypersonic travel
5.0 magnitude earthquake hits near Kirakira, Solomon Islands
Sabancaya volcano in Peru erupts to 27,000ft
Sheveluch volcano on Kamchatka, Russia erupts to 23,000ft
Reventador volcano in Ecuador erupts to 14,000ft
Sakurajima volcano on Japan erupts to 13,000ft
U.S. Declares Emergency as Typhoon Hagibis Threatens the Northern Mariana Islands
Aggressive climate change protests hit major cities in Europe, Australia, more than 300 arrested
Three STDs reach all-time highs in the US, new CDC report says
Supreme Court to Decide if Men Who Dress Like Women, Homosexuals Can Be Fired From Workplace
Pope Francis considers dropping celibacy requirements for some priests
Pope Francis is leading the Church toward a new type of schism: US theologian
Tracking Bible Prophecy Headlines - 10/8/2019
Incoming EU Foreign Policy Chief Says Europe 'Must Continue to Defend Two-state Solution'
Netanyahu hearings end, but defense gets two more weeks for written submissions
Lieberman Implies Netanyahu Sent Investigators to Spy on Him, Calls Israel's Culture Minister 'Beast'
Tens of thousands flock to Western Wall ahead of Yom Kippur
Rabbinate DNA tests seek Jewishness in the blood, become a bone of contention
Russian President Vladimir Putin's birthday hike includes usual staged photos, though he keeps his shirt on
Commentary: Putin is not Israel's savior in the Middle East - Russia is taking advantage a lack of American policy in the region
Netanyahu says cooperation with Russia 'critical' with U.S. to leave Syria
Israel Was Surprised by Trump's Decision to Withdraw From Syria, Allow Turkey to Start Operation
Trump ally: US pullout from Syria will put Israel at risk
Trump pulls back troops from northern Syria ahead of Turkish assault, Pentagon officials 'blindsided'
On Syria, Donald Trump cites 'my great and unmatched wisdom' - others say no way
Trump in Syria Tweet Storm: U.S. Getting Out of 'Ridiculous Endless Wars'
Trump: Time for other countries, including Turkey, Russia, Iraq, and Iran to "figure the situation out"
Top Senate Republican warns 'precipitous' Syria pullout benefits Russia, Iran
Trump decision to pull back US troops in Syria recalls past conflicts with Bolton, Mattis
Trump says 'too costly' to back Kurdish forces in Syria
As American troops withdraw in Syria, Trump says Kurds are on their own
US troops begin Syria pullout as Turkey readies offensive, alarming Kurds
For Kurds, U.S. pullback feels like being abandoned once more
Turkey-Syria border: Kurds bitter as US troops withdraw
As Far as Trump Is Concerned, the Kurds Have Done Their Job and Now Can Go to Hell - only Russia can help the Kurds in Syria, but it has no interest in doing so
Mitt Romney: Trump's Syria Withdrawal a 'Betrayal' of Kurds
Aid groups: Turkish offensive in Syria may displace 300,000
US Throws Kurdish Allies Under the Bus; Turkey "Opens the Floodgates" to Europe
Turkey's Syria incursion may allow ISIS to attempt mass prison break amid US withdrawal, Kurdish fighters warn
British Isis fighters in Syria 'may be freed if US allows Turkey invasion'
Europeans fear IS comeback after Trump pullback from Syria
Lindsey Graham Slams Trump for Syria Withdrawal - calls Trump claim that ISIS has been defeated 'the biggest lie told by this administration'
Lindsey Graham: ISIS Fighters Have A 'Second Lease On Life' Because Of Trump's Withdrawal From Syria
GOP lawmakers blast Trump's Syria decision as 'grave mistake,' 'disaster in the making'
Pat Robertson 'Appalled' By Trump: He 'Allowed Khashoggi to Be Cut in Pieces,' May Lose 'The Mandate of Heaven' Over Syria
Syrian Kurdish leader warns of 'catastrophic consequences' from US pullout
UN 'preparing for the worst' from Turkey's Syria operation
U.N. calls for protecting civilians in northeast Syria
The US withdrawal from northern Syria creates the perfect climate for war crimes
Turkey starts bombing Kurds in Syria as US pulls out - report
US denies Syrian state media report that Turkey has begun anti-Kurd offensive
Turkey: We're going into Syria to fight both Kurds and Islamic State
U.S. Won't Stop Turkish Advance Into Syria in Major Policy Shift
Faced with fierce criticism, Trump defends decision to abandon Kurdish allies
Accused of 'abandoning' Kurds, Trump threatens to 'obliterate' Turkish economy
In Turkey Vs. Kurds Dispute, Trump Chooses The Side Where He Has A Condo Complex
Destroying Books and Jailing Dissidents: Erdogan's Cultural Purge Is in Full Swing
Cyprus buys Israel drones to monitor waters amid Turkey natural gas tensions
Wait for It: The Middle East Is About to Convulse Again - The region's economic prospects look increasingly bleak and the governments are incapable of coping with them
Iraq military admits 'excessive force' used in deadly protests
Argument: The U.S. Navy Isn't Ready to Take On Iran. That's why, for now, tough talk may remain just that.
Iran plans to start using more advanced centrifuges in coming weeks
Israel studies attack on Saudi Arabia oil to prepare for an Iranian assault
Egypt Curbs Online Dissent With Street Searches: 'He Asked to See My Phone'
The Muslim Brotherhood wanted to divide France and it is succeeding
Japan rescues 60 crew from North Korean fishing vessel following collision
Hong Kong Plunges Deeper into Crisis as Protests Break Out for the Third Consecutive Day
Brexit: Boris Johnson claims EU has not explained in detail why it objects to his alternative backstop plan
Giuliani's answer to impeachment inquiry: Sue Schiff
Judge tosses a Trump lawsuit to keep his taxes secret
Today's Politics May Be Bad for Your Health
Inside the Deepfake 'Arms Race' - Can countermeasures neutralize the coming wave of high-tech disinformation?
Amazon's dystopian plan to be anywhere and everywhere
Did you feel that? Two earthquakes rattled Charlotte over the weekend, geologists say
5.1 magnitude earthquake hits near Kuripan, Indonesia
Sabancaya volcano in Peru erupts to 27,000ft
Popocateptl volcano in Mexico erupts to 22,000ft
Reventador volcano in Ecuador erupts to 15,000ft
Ebeko volcano in the Kuril Islands erupts to 10,000ft
From Tropical Storm to Category 5, Super Typhoon Hagibis' Rapid Intensification One of Most Explosive On Record
Florida Rescue Group Uses Drone To Save 'Miracle' The Dog Under Hurricane Dorian Debris In Bahamas
Blizzard-Like Weather Approaches, Only Half of Corn Is Mature, USDA Says
'Sorry, this is an emergency': Climate protesters block streets around the world
Bulls genetically engineered without horns to stop farmers and walkers being gored
A Tidal Wave of Transgender Regret for 'Hundreds' of People: 'They Don't Feel Better for It'
Library hires blasphemous adult entertainer for toddlers' drag queen story hour
LGBT workers head to Supreme Court for blockbuster discrimination cases: 'I'll be that person to stand up'
Keith Ellison, Rebecca Lucero: We will prove LGBTQ discrimination is not free speech
Tracking Bible Prophecy Headlines - 10/7/2019
Commentary: Is Israel facing the biggest conflict since Yom Kippur War?
Exiting US peace envoy says he tried to change the discourse about the conflict
Abbas says he'll discuss elections with Hamas, factions but provides no timeline
'Israel's ancient NYC': 5,000-year-old Canaanite megalopolis may rewrite history
The Biblical Edom Unearthed: Not a Myth, a Historical Reality
Oil in the North: Moses' blessing coming to life
Kurds protest in Syria against Turkish offensive threat
Turkey Adds Troops to Syrian Border as Erdogan Vows Imminent Incursion
Erdogan, Trump discuss Syria 'safe zone' in phone call; to meet next month: Ankara
Syria's future looms large over Russian-Israeli ties
104 people killed in Iraq unrest, 6,000 wounded: Interior Ministry
After brief respite in Iraq, another 7 protesters killed by gunfire
Iraqi PM pledges reforms to calm angry, deadly protests
'We have nothing to lose': Iraqis vow to keep up protests
Netanyahu Seeks Billions to Fund Israeli Defense Against Iranian Cruise Missiles
Merkel's gov't says Iran's call to 'wipe Israel off the map' not antisemitic
Trump's policy of inaction is expanding Iran's appetite for aggression
Iran Will Use Every Means Possible to Export Its Oil: SHANA
Iran says Chinese state oil firm withdraws from $5b natural gas deal
Iranian MPs seek probe into violent clashes over uptick in HIV cases
Anger in Afghanistan as Civilian Deaths Caused by U.S. and Government Forces Rise
Rwandan forces 'kill 19 terrorists' in retaliatory attack
Thousands Protest Ukraine Leader's Peace Plan
North Korea's Demands Throw Cold Water on Denuclearization Talks
N. Korea says no talks unless US stops hostile policies
North Korea accuses the Trump administration of 'misleading' the public after nuclear talks break down
North Korea doubts U.S. will have alternative plans inside two weeks
Hong Kong Demonstrators Continue Anti-Government Protests, Clashes With Riot Police
Socialists tipped to stay in power as Portugal votes
Britain's Johnson asks France's Macron to 'push forward' on Brexit
Macron: EU Brexit deal decision 'at end of the week'
House Dems believe they have enough votes to pass articles of impeachment, senior member says
Lawyer: Second Trump whistleblower comes forward with first-hand information
2nd whistleblower adds to impeachment peril at White House
Trump blames Energy Secretary Rick Perry for Ukraine call at center of impeachment inquiry
Trump Calls for 'Pompous Ass' Romney's Impeachment as Second Republican Senator Joins in Criticizing Trump
House chairman: Pompeo not complying with impeachment inquiry
Trump should be allowed 'confrontation rights' against Ukraine call whistleblower, ex-Clinton prosecutor says
Graham vows to publicly question whistleblowers if Trump is impeached
NYT: The 'Never Trump' Coalition That Decided Eh, Nevermind, He's Fine
'It Just Exploded': #WalkAway Movement Grows as Former Democrats Leave Party
Scoop: Mulvaney predicts post-impeachment landslide
Ocasio-Cortez accuses Trump of anti-Semitism over his attacks on Schiff
Jewish astronaut to take part in 1st all-female NASA spacewalk
5.9 magnitude earthquake hits near Calama, Chile
5.3 magnitude earthquake hits near Bristol Island, South Sandwich Islands
5.0 magnitude earthquake hits near Bristol Island, South Sandwich Islands
5.0 magnitude earthquake hits near Road Town, British Virgin Islands
Sheveluch volcano on Kamchatka, Russia erupts to 38,000ft
Sabancaya volcano in Peru erupts to 28,000ft
Reventador volcano in Ecuador erupts to 24,000ft
Popocateptl volcano in Mexico erupts to 22,000ft
Reventador volcano in Ecuador erupts to 15,000ft
Kerinci volcano in Indonesia erupts to 15,000ft
Fuego volcano in Guatemala erupts to 14,000ft
Nevados De Chillan volcano in Chile erupts to 13,000ft
Developing Typhoon Hagibis may become strongest storm on Earth
Banana republic: Israel faces killer fungus that can destroy the crop nationwide
Trick-Or-Treating Hours Moved Due To EEE Concerns In Methuen
China Is Breeding Giant Pigs the Size of Polar Bears
France IVF bill: Protests gather thousands in Paris
A 17-year-old planned to shoot up his school until his mother turned him into police
Tracking Bible Prophecy Headlines - 10/6/2019
Rivlin tells Papal diplomat Israel wants to share land with Palestinians
Islamic Jihad Leader in Gaza Vows to Oppose Trump's Peace Plan
Liberman: 'A state of national emergency' - urges unity government, invokes memory of those who fell in Yom Kippur War
Israel Election Results: Biggest Netanyahu Rival Within Likud Says 'No One Is Challenging' His Status as Party Leader
2 rockets fired from Gaza set off sirens, fall short of border fence, IDF says
Iran arrests Russian journalist for spying for Israel
Israel's top ministers to meet for first time in months, amid warnings on Iran
Israel and Gulf states working on 'historic pact' to end conflict between them
Saudis said moving toward detente with Iran amid US reluctance to act militarily
US warns Turkey over offshore drilling near Cyprus
Erdogan Says Turkey to Launch Military Operation in Northeast Syria; Kurds Pledge 'All Out War'
Masked gunmen attack Al Arabiya office in the Iraqi capital Baghdad
Iraq says thousands take to streets in south
Iraq protests: Death toll nears 100 as unrest enters fifth day
UN says 'this must stop' after violence in Iraq protests
Man crying 'Allahu Akbar' tries to run into Berlin synagogue with knife
Taliban meet US peace envoy for first time since Trump declared deal 'dead'
Hong Kong protests: Embattled leader decries 'very dark day' as subway, train services get suspended
US-North Korea nuclear talks have broken off, says N. Korea negotiator
North Korea decries breakdown of talks US says were 'good'
Oil-rich Venezuela and Russia come to aid of ally Cuba, but its energy woes persist
Haitian protesters clash with police in new push for president's ouster
Rev. Graham's tour evokes evangelical support for Trump
2nd Official Is Weighing Whether to Blow the Whistle on Trump's Ukraine Dealings
Trump's Ukraine Call Might Violate Election Laws, But No One's Enforcing Them
Trump reportedly left staffers 'genuinely horrified' in his phone calls with Putin, Saudi Arabia
Pompeo Calls Ukraine Inquiry 'A Silly Gotcha Game' But Says He'll Be 'Responsive'
Jared Kushner to lead Trump's impeachment defense - and Twitter asks what could possibly go wrong
EU rejects UK's request for weekend talks as Johnson insists on no Brexit delay
We may be closing in on the discovery of alien life. Are we prepared?
At Fukushima plant, a million-tonne headache: radioactive water
5.1 magnitude earthquake hits near Finschhafen, Papua New Guinea
5.0 magnitude earthquake hits near Little Sitkin Island, Alaska
5.0 magnitude earthquake hits near Reykjanes Ridge
3.6 magnitude earthquake hits about 9 miles southwest of San Francisco
Sabancaya volcano in Peru erupts to 26,000ft
Ruiz volcano in Colombia erupts to 24,000ft
Popocateptl volcano in Mexico erupts to 21,000ft
Fuego volcano in Guatemala erupts to 18,000ft
Reventador volcano in Ecuador erupts to 17,000ft
Nevados De Chillan volcano in Chile erupts to 13,000ft
Sakurajima volcano on Japan erupts to 12,000ft
Copahue volcano in Chile erupts to 11,000ft
Tropical storm developing near Guam, potential to become major typhoon near Okinawa
Worst drought in 90 years hits Namibia, over 61,000 cattle and other livestock perish
Republican Lawmakers Push New Bill Requiring States Report All Babies Born Alive After Failed Abortions
'Hundreds' of young trans people seeking help to return to original sex
Tracking Bible Prophecy Headlines - 10/5/2019
Abandoning leadership primary, Likud to confirm Netanyahu as choice for PM
Alongside Pleas for Unity, Netanyahu Revealed His Bluff: There Will Be No Rotation Agreement
India issues terror alert for Jewish, Israeli targets on Yom Kippur
Explosive detonated near West Bank IDF position, 2nd device neutralized
PA agrees to accept tax funds from Israel, ending stand-off over terror payments
A new wave of Arab protesters say, 'It's the economy, stupid!'
Palestinian said killed in border riot as 6,000 join Gaza protests
Syrian camp for Isis families described as 'time bomb' following spate of violence
Death toll from Iraq unrest rises to 44
Powerful cleric urges Iraq government to quit as protests rage
Microsoft says Iranian hackers targeted a US presidential campaign
Nuclear war between India and Pakistan would unleash 'global climate catastrophe', scientists warn
Human trafficker was at meeting in Italy to discuss Libya migration
Ecuador declares state of emergency over violent fuel price protests
CNN: Trump promised China he'd stay silent on Hong Kong protests
Trump Demands Full House Vote On Impeachment Before Complying With Lawmakers
Trump's impeachment polling is historically unprecedented
CIA's top lawyer made 'criminal referral' on whistleblower's complaint about Trump conduct
Mike Pence is officially part of the Trump impeachment investigation
White House: Whistleblower colluded with House Democrats
McCarthy calls on Pelosi to suspend Trump impeachment inquiry, accuses her of 'recklessness'
McConnell signaling Trump trial to be quick, if it happens
Trump fires broadside at 'pillaging' Bidens, claims Ukraine push was only about 'corruption'
Trump cites 'obligation to end corruption,' but former aide says he's digging deeper hole
Stephen Miller blamed impeachment on Deep State - Bannon says that's for 'nut cases'
Washington Post awards Adam Schiff 'Four Pinocchios' for false comments about whistleblower
California bans 'deep fakes' video, audio close to elections
A European Court Decision May Usher In Global Censorship
NYPD monitoring subway surveillance cameras to help combat homeless problem
5.0 magnitude earthquake hits near Dobo, Indonesia
5.0 magnitude earthquake hits near Talkeetna, Alaska
Magnitude 3.8 earthquake in Bardarbunga volcano
Sabancaya volcano in Peru erupts to 27,000ft
Popocateptl volcano in Mexico erupts to 24,000ft
Reventador volcano in Ecuador erupts to 15,000ft
Nevados De Chillan volcano in Chile erupts to 13,000ft
Copahue volcano in Chile erupts to 11,000ft
Manam volcano in Papua New Guinea erupts to 10,000ft
Hurricane Lorenzo makes history as one of the biggest storms in the world
'Prepare now or pay later': Financial regulators must account for climate change risk to corporate bottom lines, Citigroup says
Greta Thunberg Mocks Putin Criticism with Twitter Bio: 'A Kind But Poorly Informed Teenager'
'Get rid of the babies!': Distraught woman at AOC town hall urges 'eating babies' to fight climate change
Pro-Trump Group Claims Responsibility For Woman's 'Eat Babies' Speech At Alexandria Ocasio-Cortez Event
The Supreme Court just announced it will hear the first big abortion case of the Kavanaugh era
U.S. Supreme Court takes up major Louisiana abortion case
The new Supreme Court term starts next week. Expect fireworks on abortion, LGBTQ rights, and immigration.
Five butchered bulls spark fears of cult activity in small U.S. town
Tracking Bible Prophecy Headlines - 10/4/2019
PA cabinet leader: Trump no longer an honest broker
Rivlin: 'We are facing a time of crisis for the House of Jacob, an emergency for Israel's security and for Israeli society'
Amid ongoing political deadlock, Netanyahu calls for cooperation at Knesset inauguration
Right-wing bloc pledges to back only Netanyahu
Netanyahu mulls snap Likud leadership primary; Sa'ar signals he'll challenge him
Likud appears to back away from leadership primary, hours after floating idea
In pivot, Netanyahu considers proposal to set Likud primary for next year
Edelstein: Netanyahu prepared to take leave of absence if indicted
Netanyahu hearing may be extended as lawyers fail to wrap up arguments
20,000 join rally as Arab Israelis strike to protest deadly crime wave
Joint List to boycott Knesset swearing-in over violence in Arab communities
'Where's the Qatari money?' Hamas facing growing criticism in Gaza
Australian Jewish boy forced to kiss Muslim classmate's shoes, drawing outcry
Thousands protest across Iraq for third day as death toll tops 30
Syrian opposition leader warns Iranian activity inside Syria has reached unprecedented dangerous level
As Moscow waits for Israeli electoral outcome, the future of Syria looms over relations
Iran says it foiled 'Israel-Arab' plot to assassinate top military commander
Russia helping China to build missile-attack warning system: Putin
Hong Kong protesters vow to keep fighting as clashes grow violent
Hong Kong set to discuss emergency laws as further protests planned
Hong Kong May Ban Face Masks By Invoking Colonial-Era Emergency Powers
UK, France and Germany call for UN meeting on North Korea
Japan PM seeks meeting with N.Korea's Kim despite missile launch
U.N. Security Council likely to meet next week over North Korea missile launch: diplomats
Ecuador declares state of emergency as fuel protesters battle police
Swiss banks benefit as rich Britons line up escape route from Brexit chaos
Napolitano: Trump's Behavior is 'Criminal and Impeachable' - And His 'Allusions to Violence are Palpably Dangerous'
Trump to send Pelosi a letter 'daring' her to hold impeachment inquiry vote
McCarthy calls on Pelosi to suspend Trump impeachment inquiry, accuses her of 'recklessness'
Rush Limbaugh Says Trump Is 'the Most Important Whistleblower' in History
Doubling down, Trump calls for China to investigate Bidens
Pence backs Trump on calls for Biden inquiries
Documents heighten scrutiny on Biden-Ukraine dealings, indicate Hunter may have made 'millions'
Giuliani: Ukrainians brought me substantial evidence of Collusion with Hillary Clinton, other top Democrats
IRS whistleblower said to report Treasury political appointee might have tried to interfere in audit of Trump or Pence
U.S. says federal court should decide Trump tax return dispute
Forget the stock market sell-off, Dow 30,000 is in sight
German economic forecasts plunge as global industrial recession fears mount
Elon Musk's plan for sending people to Mars is probably a suicide mission
5.5 magnitude earthquake hits near Abepura, Indonesia
Sabancaya volcano in Peru erupts to 27,000ft
Popocateptl volcano in Mexico erupts to 23,000ft
Fuego volcano in Guatemala erupts to 15,000ft
Reventador volcano in Ecuador erupts to 14,000ft
Nevados De Chillan volcano in Chile erupts to 13,000ft
Sheveluch volcano on Kamchatka, Russia erupts to 12,000ft
Manam volcano in Papau New Guinea erupts to 10,000ft
Ulawun volcano in Papau New Guinea erupts to 10,000ft
Humans Release 40 To 100 Times As Much Carbon As Do Earth's Volcanoes
At least nine dead after Typhoon Mitag batters South Korea, triggering landslides
'Flash Drought' Hits South as Record Heat Continues Into Fall
Watch London climate change protest involving 1,800 liters of fake blood go horribly wrong
GMO mosquitoes produced hybrid offspring in the wild? New study says yes - but under fire from critics
Science is working on a fix to control gene-edited mosquitoes
Rodents With Part-Human Brains Pose a New Challenge for Bioethics
Implanting false memories in a bird's brain changes its tune
Fox News drops Todd Starnes after guest challenges pro-abortion Democrats' faith
Christian doctor of 30 years loses job for refusing to use transgender patient's preferred pronoun
Hillary Clinton compares decision to not divorce Bill to parenting a transgender child
Freedom From Religion Foundation Files Complaint Against Judge Tammy Kemp For Giving Amber Guyger Her Bible
Jewish leader warns Christians amid rising anti-Semitism: 'They start with Jews, but they never finish with Jews'
Tracking Bible Prophecy Headlines - 10/3/2019
Netanyahu meets right-wing partners, blames political logjam on Blue and White
Liberman will 'make own offer' to Netanyahu and Gantz if no breakthrough by Yom Kippur
Report: PM's allies refuse to declare they'll back him right up to new election
Netanyahu to convene right-wing allies as criminal hearing begins
Israeli elections require a shift in thinking about the two-state solution
Netanyahu tries to avert indictment as he fights for political life
Edelstein: Netanyahu prepared to take leave of absence if indicted
Netanyahu lawyers project confidence as pre-indictment hearing begins
Netanyahu says he discussed deportation of Eritreans with Ethiopian PM
'We deserve support': Reinvented north-east Syria strives for stability
Nine Dead, Hundreds Wounded as Iraq Anti-government Protests Escalate
Curfew Announced in Baghdad After Two Days of Deadly Anti-government Protests
Report: Hezbollah, Iranian forces suffer from mysterious poisoning in Damascus
Putin says no evidence Iran behind attack on Saudi oil facilities
Khamenei: Iran will reduce nuclear commitments until 'desired result' reached
Top Iranian general claims Tehran 'defeated' US before the world
Rouhani blames Trump for failure of French nuclear compromise efforts in NY
'House of torture' puts focus on Nigeria Islamic schools
Beijing Launches New Rule: Residents Must Pass Facial Recognition Test to Surf Internet
China's military display forces Pentagon to confront end of American dominance
North Korea missile not from submarine, may have been launched from underwater platform, officials say
N.Korea's suspected submarine missile 'pushes the envelope'
Singapore 'fake news' law comes into effect, critics concerned of threat to free speech
UK's Johnson to bring 'final' Brexit proposals forward
Trump suggested shooting migrants in legs, alligator-filled border moat - report
A Trump Impeachment Hearing Would Be Must-See TV - And A Ratings Boon
Putin says 'nothing compromising' in Trump's call to Ukraine leader
Trump involved Pence in efforts to pressure Ukraine's leader, officials say
Whistleblower contacted House Intelligence Committee staff before filing complaint
Impeachment standoff: Trump sees 'hoax,' Dems a stonewall
Raging Trump swears and fulminates in besieged White House
Democrats accuse Trump of inciting violence against whistleblower
Back home, at-risk Democrats face voters' partisan divide on impeachment
Wyoming Rep. Liz Cheney: Ukraine phone call is 'starting to seem like a political set up' against Donald Trump
Trump says he will likely sue some people who were involved in Mueller probe
US attorney general 'met Italian officials to discuss Russiagate'
Putin jokes that Russia will meddle in 2020 US elections
Bernie Sanders undergoes heart procedure, cancels campaign events
Dow plunges by almost 600 points on mounting recession fears
Former Google CEO Eric Schmidt believes biology is the next frontier in computing
Bugs: A Self-Driving Car's Worst Nightmare - so Ford engineered a solution
Mysterious fireball that crashed and burned wasn't a meteor
A 1964 Earthquake Might Have Unleashed a Deadly Fungus on the Pacific Northwest
5.2 magnitude earthquake hits near San Mateo del Mar, Mexico
5.1 magnitude earthquake hits near Abepura, Indonesia
5.1 magnitude earthquake hits near Faliraki, Greece
5.1 magnitude earthquake hits near Visokoi Island, South Georgia and the South Sandwich Islands
5.0 magnitude earthquake hits near Xujiaba, China
Sheveluch volcano on Kamchatka, Russia erupts to 31,000ft
Sabancaya volcano in Peru erupts to 24,000ft
Popocateptl volcano in Mexico erupts to 21,000ft
Reventador volcano in Ecuador erupts to 15,000ft
Nevados De Chillan volcano in Chile erupts to 14,000ft
Lorenzo to make direct hit on Ireland and UK with hurricane-force winds
Iceberg larger than Los Angeles breaks off Antarctic shelf
Putin: I don't share excitement about Greta Thunberg's U.N. speech
Church in Sweden names Greta Thunberg 'successor' to Jesus Christ
Virginia doctor who illegally prescribed 500,000 opioid pills sentenced to 40 years in prison
N.Y. Declares the End Is Near for AIDS Epidemic
Oregon doctor says his donated sperm was used to father at least 17 children, sues OHSU for $5.25 million
Planned Parenthood to open major clinic in Illinois as 'regional haven' for abortion access
Planned Parenthood Admits It Controls Hollywood, Gets TV Shows and Movies to Promote Abortion
Church leaders denounce abortion legalization in Northern Ireland; say 'will of the people' ignored
Parents: Here's a Calendar of LGBTQ Indoctrination Events Planned for Public Schools
Botham Jean's Brother Forgives, Offers Christ, and Embraces Police Officer Who Killed His Brother
Judge hugs Amber Guyger, gives her a Bible after murder conviction, causing stir
Tracking Bible Prophecy Headlines - 10/2/2019
Israel's political deadlock leaves Trump's Middle East peace plan in limbo
Israeli unity government talks falter after Netanyahu rival rejects meeting
Gantz's party says he won't meet with PM Wednesday: 'Conditions haven't ripened'
Quietly, Israel Has Been Letting in Thousands of Gaza Workers in Bid to Ease Tensions
Erdogan: Turkey Has No Choice but Go Its Own Way on Syria 'Safe Zone'
Cyprus: gas drilling to proceed despite Turkey's threats
Turkey's former FM says Erdogan's AKP 'losing popular support'
One killed, 200 injured as Iraq protest dispersed by force
Iraq's parliament calls for UN action on attacks on Popular Mobilization Forces
Rouhani Has Exposed the Futility of European Diplomacy
Report: Macron Brokered Document Between Rohani and Trump, but Iranian President Balked
After failed launch, Iran plans to send 3 satellites to space
Iran is storing missiles in underground tunnels: IRGC air force head
Pro-Iranian Militia Leader in Iraq Threatens Revenge Over Attacks Attributed to Israel
Saudi Cabinet: Iranian regime 'knows nothing but bombing, destruction'
Iranian commander: Israel missed chance to assassinate me
International community must confront America's hostile approach: Iran president
Kuwait to announce a decision on maritime security alliance soon
North Korea, US officials agreed to meet to resume nuclear talks: report
North Korea fires missile after announcing talks with the US
Police shoot protester in Hong Kong day of rage
While Trump Congratulates Communist China on Its 70th Anniversary, Senate Republicans Condemn It
GOP leadership breaks with Trump to condemn communist Chinese regime on 70th anniversary
'Violent sword attack' at Finland mall leaves one dead, 10 more injured, suspect in custody: police
Peru in turmoil as president, lawmakers split over who is in charge
Trump alleges Democratic 'coup' as impeachment standoff intensifies
Intelligence watchdog now says whistleblower claimed 'first-hand' knowledge, in departure from declassified complaint
Grassley: Whistleblower Followed the Law and Should Be Heard
Mitch McConnell: Senate would have 'no choice' but to hold trial if House votes to impeach Donald Trump
Pompeo accuses Democrats of bullying in impeachment probe
Michael Goodwin wants Obama's White House phone calls released following Trump impeachment inquiry
Clinton calls for caution on impeachment, tells Democrats not to 'jump to any conclusions'
Maxine Waters says Trump deserves worse than impeachment: Needs 'solitary confinement'
Trump's 'Civil War' Quote Tweet Is Actually Grounds for Impeachment, Says Harvard Law Professor
Trump-Ukraine call being released sets 'damaging' precedent for future presidents, Republican lawmaker says
Media ignoring Trump's economic wins, instead trying to 'drag America into yet another witch hunt,' Peter Navarro says
'Polar opposites': President Mike Pence would mean more prayer, less Twitter, and a return to traditional Republicanism
Evidence Piling Up That Prosecutors Blackmailed Gen. Michael Flynn with Threat of Prosecuting Son
Midwest's Faltering Economies Will Spread Pain Nationwide - Financial strain is increasing for farmers and manufacturers in the heartland
No-deal Brexit seen as the most plausible scenario: France's FM
'Jail them!': Brexit divisions rise on fringes of UK Conservative party meet
Smart Cities Are Creating a Mass Surveillance Nightmare
Decades-Old Code Is Putting Millions of Critical Devices at Risk
5.9 magnitude earthquake hits the Southern East Pacific Rise
5.5 magnitude earthquake hits near Macquarie Island, Australia
5.3 magnitude earthquake hits near Wairoa, New Zealand
5.2 magnitude earthquake hits the Broken Ridge
5.2 magnitude earthquake hits the Southern Mid-Atlantic Ridge
Sheveluch volcano on Kamchatka, Russia erupts to 30,000ft
Sabancaya volcano in Peru erupts to 27,000ft
Popocateptl volcano in Mexico erupts to 20,000ft
Ulawun volcano in Papua New Guinea erupts to 20,000ft
Sangay volcano in Ecuador erupts to 19,000ft
Nevados De Chillan volcano in Chile erupts to 16,000ft
Reventador volcano in Ecuador erupts to 15,000ft
Hurricane Lorenzo to pound the Azores with up to 70-foot waves, more bodies found from sunken tugboat
Powerful Hurricane Lorenzo to pound the Azores before setting its sights on the British Isles
More than 1,600 dead in India's heaviest monsoon in 25 years
'I've never seen a storm like this:' Montana digs out from under feet of snow after September snowstorm
Over 50% of young Americans think climate change means the world is about to end: survey
Virginia teacher sues school after being fired for not using transgender student's pronouns
Urinals banned in Portland municipal building to 'remove arbitrary barriers' in gender-neutral quest
Live Action slams Facebook after investigation finds fact-check of abortion claim was 'fair and accurate'
Federal judge blocks Georgia's controversial abortion ban
Evangelicals more concerned about healthcare, economy than religious liberty, abortion: poll
Kanye West's Pseudo-Religious Sunday Service Sparks Walkouts in New York City
Hindu radicals livestream attack on Christians to 'make area free of Christianity'
Tracking Bible Prophecy Headlines - 10/1/2019
Rouhani 'left Trump hanging' as Macron failed in secret bid to broker phone chat
Iran Guards chief: Destroying Israel now not a dream but an 'achievable goal'
Iraqi PM blames Israel for spate of airstrikes targeting Iran-linked fighters
Saudi crown prince: 'Firm' action needed against Iran to prevent devastating war
Iran puts its energy sector on 'full alert' for attacks
Saudi Crown Prince Says Iran War Would Bring Down Global Economy
Shale Boom Is Slowing Just When the World Needs Oil Most
Saudi Arabia welcomes creation of UN-sponsored constitutional panel on Syria
UN expert blasts Saudi prince over 'problematic' defense of Khashoggi killing
Saudi crown prince takes responsibility for Khashoggi death, denies ordering it
Sudan PM meets Darfur rebel chief in 'essential' step to peace: Macron
Afghanistan to Taliban: Peace or 'we will continue to fight'
At 70, People's Republic Of China Faces Economic And Political Headwinds
Hong Kong braces for 'violent attack' on sensitive Chinese anniversary: police
China quietly doubles troop levels in Hong Kong, envoys say
In first speech since firing by Trump, Bolton says North Korea still wants nukes
After deadly fire, Greece plans to step up migrant deportation
'Jail them!': Brexit divisions rise on fringes of UK Conservative party meet
US sanctions Putin-linked businessman over 2018 elections interference
Adam Schiff becomes face of Democratic drive to impeach Trump
Trump-Putin phone calls in U.S. Democrats' sights: Schiff
Russia: Our approval is needed to publish Trump-Putin calls
US House impeachment inquiry to intensify; Trump remains defiant
Impeachment probe rapidly widens as Dems fire off subpoenas, set testimony
House Democrats subpoena Rudy Giuliani as part of impeachment inquiry over Trump's Ukraine call
Pompeo 'listened in' on Trump call with Ukrainian president; Giuliani subpoenaed
Amid Ukraine complaint, GOP questions move to drop 'first-hand' info requirement in whistleblower form
Pelosi's '60 Minutes' whistleblower comments prompt GOP concerns of 'political setup'
With treason claim and warning of 'civil war,' Trump ramps up Twitter rhetoric
Trump Pressed Australian Leader to Help Barr Investigate Mueller Inquiry's Origins
Barr personally asked foreign officials to aid inquiry into CIA, FBI activities in 2016
Amazon's dystopian plan to be anywhere and everywhere
Think facial recognition is creepy? Soon your heartbeat or the way you walk could reveal your identity
Five earthquakes in less than an hour rattle southeast Missouri, experts say
5.6 magnitude earthquake hits near Calama, Chile
5.0 magnitude earthquake hits near Ol'ga, Russia
Ruiz volcano in Colombia erupts to 28,000ft
Sabancaya volcano in Peru erupts to 27,000ft
Ulawun volcano in Papua New Guinea erupts to 20,000ft
Reventador volcano in Ecuador erupts to 15,000ft
Ebeko volcano in the Kuril Islands erupts to 14,000ft
Sheveluch volcano on Kamchatka, Russia erupts to 14,000ft
Huge Hurricane Lorenzo is making waves on the US East Coast
There are so many homeless camps, LA area leaders want Newsom to issue a state of emergency
Catholic Archdiocese of New York removes all priests accused of sex abuse, report says
Tucson area man accused of killing his son while trying to "exorcise a demon from him"
Click here to retun to "Tracking the Birth Pangs" page.