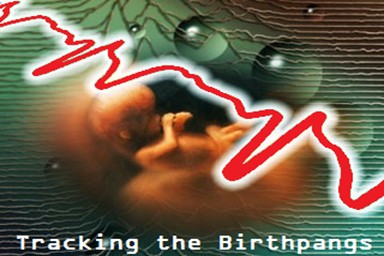 October 2020 Headlines
"Tracking Bible Prophecy" headlines can also be found on
Facebook
Tracking Bible Prophecy Headlines - 10/31/2020
Israel-Arab accords an earthquake for Palestinians, who pin their hopes on Biden
Deroy Murdock: Trump's latest Mideast peace deal buried by ABC, CBS, NBC in sand dune
PA to Italy: Recognize the 'State of Palestine'
IDF says bomb thrown at troops, who then open fire; 3 Palestinians injured
UK Labour in turmoil as Corbyn vows to fight his suspension over anti-Semitism
Guardian under fire for cartoon of Labour leader with Corbyn's head on platter
US gives first passport with 'Israel' birthplace to Jerusalem-born teen
Hundreds protest at Temple Mount against Macron, Muhammad cartoons; 3 arrested
Anti-France protests draws tens of thousands across Muslim world
'Death to France': Tens of thousands of Muslims protest against Macron
Police Overpower Man Threatening Officers With Knives in Paris: Police Source
Islamic State claims responsibility for church attack in Congo - report
North Korea Jails, Executes Anyone Who Owns a Bible, Shocking New Report Says
Pompeo wraps up anti-China tour of Asia in Vietnam
Refugee agencies call for action on people smuggling after 140 die in shipwreck
Iran has 'more to lose than to gain' from Azerbaijan victory
Iran brands U.S. 'pirates' over seized Venezuela-bound oil
Iran's "Breakout" Ability More Dangerous than Before
Top U.S. officials were briefed on an active threat against Pentagon leaders, say five officials
3 politicians from India's ruling party killed in Kashmir
India Resists U.S. Pressure to Buy Armed Drones as Trump Looks for Foreign Policy 'Wins'
Why the U.S. military would welcome a decisive 2020 election win
The stock market's 'presidential predictor' is forecasting a Biden victory
N.Y. Attorney General Letitia James developing 'long' list of Trump actions for Biden to undo
3AM Tweet: Trump Ominously Declares Joe Biden Will Only Win White House if Supreme Court Fails to Stop It
Fraudster attempts to register dead Americans as Dem voters in Florida
Massive Florida mail pile-up believed to include ballots
Swing-state voters face major mail delays in returning ballots on time, USPS data shows
Guns, lies and ballots set on fire: This is voter suppression in 2020
Walmart returns guns and ammo to store floors, saying civil unrest was "isolated"
Facebook chief Zuckerberg braces for civil unrest
Ahead of U.S. election, Facebook suspends political and new group recommendations
Anti-Trump Group Plans to Cause 'Serious Disruption' if Trump Wins Election
Colorado survivalist camp with bunkers, weapons and guard towers prepared for post-election turmoil
Leaked Document: Leftists Fear Trump May Win Minnesota, Plot Post-Election 'Mass Mobilization'
Retired Minnesota police officers asked to be Trump poll watchers in 'rough neighborhoods'
Some DC Businesses Are Already Boarding Up in Advance of Election Day
Election violence feared: 'Don't loot in Chicago,' police warn; stockpile food in DC, students told
Chicago unveils Election Day security plan spanning 10 days
National Guard Arrives In Philadelphia Following Several Days Of Unrest In City
German-Style Internet Censorship Catches On Around the World
Acting DHS Sec. Chad Wolf to Twitter's Jack Dorsey: 'Your censorship poses a threat to our security'
Twitter backs down, lifts New York Post's suspension after lengthy standoff over Hunter Biden report
CNN's Jake Tapper blasted for suggesting NY Post to delete its Hunter Biden tweet to restore Twitter account
Facebook leak reveals policies on restricting New York Post's Biden story
Tucker Carlson: Hunter Biden scandal shows media collusion with powerful is the real threat to America
Tucker Carlson: How UPS explained the missing Biden family documents, and a word about Hunter
Trump campaign accuses NBC News of 'running interference for Biden' by debunking irrelevant Hunter Biden docs
As Anonymous admits lying, will the vitriol rage on after the election?
Trump: 'Anonymous' author Miles Taylor, now Auburn fellow, is a 'sleazebag,' should be prosecuted
Tim Graham: 'Anonymous,' the New York Times and the jaw-dropping hypocrisy of America's liberal media
Bernie Sanders Says Democratic Party Has Become a 'Party of Coastal Elites'
Trump greets throngs of fans outside Minnesota rally after state allows just 250 seats
Trump Supporters Sprayed by Fire Truck at Maga Rally, Dozen Hospitalized amid Scorching Heat
Most Canadians hope for Trump defeat after insults, attacks
Rare full moon on Halloween will be seen across the US for the first time in 76 years
7.0 Earthquake In Aegean Sea Shakes Turkey, Greece; Buildings Toppled, Tsunami Floods Streets
5.9 magnitude earthquake hits the northern Mid-Atlantic Ridge
5.6 magnitude earthquake hits near Auki, Solomon Islands
5.6 magnitude earthquake hits near Olonkinbyen, Svalbard and Jan Mayen
5.5 magnitude earthquake hits near Oxapampa, Peru
5.3 magnitude earthquake hits near Olonkinbyen, Svalbard and Jan Mayen
5.3 magnitude earthquake hits south of the Fiji Islands
5.2 magnitude earthquake hits near Kokkari, Greece
5.1 magnitude earthquake hits near Sand Point, Alaska
5.0 magnitude earthquake hits near Tari, Papua New Guinea
Sabancaya volcano in Peru erupts to 26,000ft
Karymsky volcano on Kamchatka, Russia erupts to 20,000ft
Sangay volcano in Ecuador erupts to 18,000ft
Reventador volcano in Ecuador erupts to 15,000ft
Nevados De Chillan volcano in Chile erupts to 13,000ft
New Storm Takes Aim at Philippines, Just Days After Devastation of Typhoon Molave
Typhoon Goni Gains Strength as It Heads to the Philippines
More Than 1.2 Million Still Without Power as Zeta Cleanup Begins
Zeta's toll on a Louisiana island: 'Like a bomb was dropped'
After Hurricane Zeta, area in Caribbean Sea has a chance to develop in the next few days
Central America on alert for potential hurricane strike early next week
Environment ministry investigating, cleaning up oil spill off Ashkelon coast
Why AI needs a physical body to reach its potential
Qatar may charge officials behind forced vaginal exams at airport
Same sex couples marry in mass military wedding - a first for Taiwan's armed forces
Biden says Catholic faith guides policies but gets hit on abortion, religious freedom
McConnell: Amy Coney Barrett confirmation was 'birthday present' for Hillary Clinton
New Zealand Supports The Right To Die, But Rejects The Right To Get High
Mass grave found outside Mexican city plagued by drug cartel wars
Oregon could become 1st US state to decriminalize hard drugs
COVID-19 smartphone app can tell if you're an asymptomatic carrier - by the way you cough
Pro-Trump actress Kirstie Alley slams CNN's COVID coverage: 'Fear of dying is their mantra'
Trump Claims at Rally Doctors Lie About Virus Dead for Money
Study testing COVID antibody drug used to treat Trump halted for some patients
The long shadow of racism in medicine leaves Black Americans wary of a COVID-19 vaccine
Turkey farmers in limbo as Americans scale back Thanksgiving plans amid the ongoing coronavirus pandemic
McConnell says Congress will take up stimulus package at start of 2021
Dow Dives on Worries Over Big Tech and Virus Spike
As the Dow enters a correction, two market analysts break down the move
A Useful Pandemic: Davos Launches New 'Reset,' this Time on the Back of COVID
Archbishop Vigano: An Open Letter Warning President Trump About The "Great Reset" As The Election Approaches
Brace for a 'fairly scary time' on Wall Street, Wells Fargo warns
Tracking Bible Prophecy Headlines - 10/30/2020
'Statehood now or face anarchy, violence and instability,' Palestinians warn
Trump Senior Adviser Avi Berkowitz: Annexation Not Off the Table
Palestinians denounce inclusion of settlements in US-Israel scientific pact
Rivlin: 25 Years After Rabin Assassination 'Hatred Is Simmering,' Israel Split Into Two Camps
On Rabin Assassination Anniversary, anti-Netanyahu Protesters to March Through Tel Aviv
25 years on, Rabin's jailed assassin still a national threat: security service
US ends ban on listing 'Israel' on passports of people born in Jerusalem
Holocaust Denial Not a Violation of Misinformation Policy, Twitter Boss Tells Skeptical Senate Committee
A brutal verdict on Labour anti-Semitism; stunning fallout as Corbyn is booted
Defense Secretary Esper lands in Israel amid F-35 sale talks
U.S. to Sell 50 F-35s to UAE, Netanyahu Says Israel Will Maintain Its Military Edge
With massive exercise in north, IDF prepares for war on multiple fronts
Iran supports 'active resistance to liberate' Golan Heights from Israel
Israel, Lebanon end second round of 'productive' maritime border talks
Commentary: Why Is Turkey Suddenly Fighting With Everyone?
Charlie Hebdo: Turkey vows legal action over Erdogan cartoon
Three killed in grisly stabbing attack at Nice church
After 3 killed in Nice church, Macron says France under Islamist terror assault
Islamists have declared war on France, Jewish community leader says
World leaders including Rivlin, Trump condemn deadly stabbings in France
Twitter takes action as Ex-Malaysian PM's claimed that Muslims have right 'to kill millions of French people'
A terror attack in Nice threatens to turbocharge France's debate on free speech and Islam
Nice church killer is Tunisian, 21, entered France from Italy three weeks ago
Saudi man arrested after stabbing guard at French Consulate
Commentary: China's Real Invasion of Taiwan Has Already Started
DOJ official confirms FBI 2019 criminal investigation into Hunter Biden, still active
FBI Investigating Hunter Biden for Money Laundering: Report
McEnany: Biden still has not denied substance of allegations about family's business ventures
Tucker Carlson's explosive Bobulinski interview draws 7.6M viewers as mainstream media ignores it
'Media silence' on Hunter Biden allegations is 'hypocritical, concerning to American people': Ronna McDaniel
Marine vet Joey Jones slams media's 'abhorrent' double standard after Tony Bobulinski's allegations ignored
Tony Bobulinski tells Tucker: Joe Biden denials of involvement in son's business 'a blatant lie'
Hunter Biden's business partners feared release of China story
Hunter Biden business associate's text messages indicate meeting with Joe Biden
Fox News host Tucker Carlson's Hunter Biden documents reportedly located
Fox News host Tucker Carlson mocked for claiming he lost 'damning' Hunter Biden evidence in mail
Glenn Greenwald Resigns From The Intercept With Scorched Earth Letter Accusing Editors of Censoring His Article on Joe Biden
New York City luxury buildings hire armed guards for possible Election Day unrest
Walmart Pulls Guns, Ammo Displays in U.S. Stores, Citing Civil Unrest
Professional place holders will wait hours in line for you to cast your ballot
Appeals Court Throws Minnesota Ballot Deadline Into Disarray
Supreme Court rejects second GOP effort to block mail-ballot extension in North Carolina
Supreme Court won't immediately consider whether Pennsylvania can count ballots that arrive after Election Day
Supreme Court could still overturn Pennsylvania mail-in ballot deadline extension after election
Justice Barrett recuses herself from Pennsylvania voting case
Wisconsin GOP says hackers stole $2.3M
Americans plan widespread protests if Trump interferes with election
Trump paints apocalyptic portrait of life in US under Biden
Poll: Nearly 70 percent say election a 'significant source of stress'
The pastor thought Trump was 'evil.' So he quit his conservative church
Trump deserves 2nd term even though he's a 'wretched human being,' newspaper says
So what if Biden is up in the polls? Weren't they wrong last time?
Predicting 'red wave,' Trump says 'real polls' have him in the lead
Michael Moore warns Dems: Trump voters' enthusiasm is 'OFF THE CHARTS!'
NAACP Legal Defense Fund, other civil rights groups sue over Trump order banning diversity training
Philadelphia church burned to the ground during BLM riots: 'No idea why'
BLM rioters turn on Jewish supporters: 'Not your place'
Twitter Suspends Customs and Border Protection Chief for Praising Border Wall with Mexico, Calls it 'Hateful Conduct'
5.3 magnitude earthquake hits the Fiji region
5.1 magnitude earthquake hits the South Shetland Islands
5.0 magnitude earthquake hits the South Shetland Islands
Sabancaya volcano in Peru erupts to 24,000ft
Sangay volcano in Ecuador erupts to 22,000ft
Reventador volcano in Ecuador erupts to 16,000ft
Semeru volcano in Indonesia erupts to 14,000ft
Nevados De Chillan volcano in Chile erupts to 12,000ft
Zeta Leaves Nearly 2 Million Without Power and At Least Two Dead After Slamming Gulf Coast
Typhoon, landslides leave 35 dead, dozens missing in Vietnam
Jerry Falwell Jr. sues Liberty University for defamation after sex scandal forced his exit
Polish president changes stance on abortion rights amid widespread protests
A New Way to Plug a Human Brain Into a Computer: via Veins
Crispr Gene Editing Can Lead to Big Mistakes in Human Embryos
Amid Rising Panic Over Deaths, South Korean Government Urges People to Get Flu Shots
Do you trust FDA on COVID-19 vaccines? States and a Black medical group form review boards for second opinion
Moderna says it's preparing global launch of Covid vaccine as it takes in $1.1 billion in deposits
Netanyahu: COVID will stay 'here' until vaccine developed, maybe even after that
Netanyahu: I will recommend lockdowns for any city with rising cases
Fury Over New Covid Lockdowns in Europe Threatens Compliance
French buy up toilet paper and pasta ahead of second lockdown
Second coronavirus stockpiling wave expected
Justice Department Zeroes In On Cuomo's COVID Cover-Up
GDP grew at record 33.1% annual rate in third quarter in bounce back from pandemic losses
Tracking Bible Prophecy Headlines - 10/29/2020
Friedman: US-Israel 'righting old wrongs' by extending W. Bank agreements
PM Netanyahu fetes 'important victory' as US okays funding science projects in settlements
Palestinians denounce inclusion of settlements in US-Israel scientific pact
US to let citizens born in Jerusalem list Israel on their passports - report
Muslim-majority Albania hosts first ever Balkan anti-Semitism forum
Moody's keeps Israel's A1 credit rating despite pandemic, 'polarized politics'
Top Biden foreign policy adviser 'concerned' over planned F-35 sale to UAE
Outgoing IDF intel analysis chief: Changing world means revolution in intelligence
Four killed in day of violence, shootings in Arab Israeli towns
New terror tunnel shows Hamas is preparing for war
Gantz claims 'positive voices' in Lebanon talking about peace with Israel
Touring IDF drill, Netanyahu threatens Hezbollah with 'steel fist'
'Lebanon will pay the price if Hezbollah attacks Israel'
Czech Republic designates Hezbollah a terrorist organization
Turkey Threatens New Military Operation Into Syria After Deadly Airstrike
Azerbaijan says 21 dead in Armenia missile attack
US Embassy in Saudi Arabia says potential missile attack in capital city is no longer imminent
Yemen on brink of losing entire generation of children to hunger, UN warns
Attacks in Afghanistan continue despite peace talks
EU accused of abandoning migrants to the sea with shift to drone surveillance
Satellite photos show activity at Iran's Natanz nuclear facility
Egypt's Sisi says freedom of expression stops at offending more than 1.5 billion people
Insulting Muhammad may encourage 'violence, bloodshed,' Iran's Rouhani warns
Iran's Khamenei says pictures of Muhammad same as Holocaust denial
Ayatollah Khamenei tests Twitter's policy on Holocaust denial
Tech CEOs clash with lawmakers in contentious hearing
Twitter CEO Dorsey pressed by Cruz on restricting Hunter Biden stories: 'Who the hell elected you?'
Twitter CEO suggests Holocaust denial not banned, in Senate grilling
Zuckerberg 'not aware' that Facebook election integrity official worked for Biden
Facebook, Twitter CEOs struggle to name a single liberal who has been censored on their platforms
Jack Dorsey testifies that Twitter does not have the ability to influence elections during Senate hearing
Facebook missteps stoke fears of long political ad blackout online
Facebook throttled Hunter Biden article after being warned by FBI of 'hack and leak' operations, Mark Zuckerberg says
Senate Committee Successfully Verifies All Bobulinski Materials Reviewed To Date
'Damning' Hunter Biden documents mysteriously vanish in transit to Los Angeles, Tucker says
Biden stays silent on Bobulinski claims about family's business ventures
'Anonymous' anti-Trump official revealed as CNN pundit Miles Taylor, who lied about writing NYT op-ed
Trump says Miles Taylor 'should be prosecuted' after reveal as 'Anonymous' administration critic
FBI reveals alleged Whitmer kidnapper plotter also wanted to hang Trump, disproving Democrats' narrative
McCloskeys demand judge remove prosecutor for allegedly using their case to solicit campaign contribution
BLM, Antifa Fight Over Who Should Lead Philadelphia Protest
'Looters Were Shooting Looters': 11 People Shot In Philadelphia Overnight During Riots
Republicans look to Philadelphia riots to bolster Trump in Pennsylvania suburbs
Trump stokes suburban fears after Philadelphia shooting
NORAD F-16 intercepts unauthorized aircraft during Trump rally in Bullhead City
Hundreds of Trump supporters stuck in the cold for hours when buses can't reach Omaha rally
Omaha Trump Rally Attendees Stranded, Several Taken to Hospital Suffering Hypothermia
SCOTUS won't fast-track appeal over blocking extended deadline for PA mail-in ballots
'Most Bet-On Event in History': Oddsmaker Says a Staggering $260M Has Already Been Wagered on 2020 Election
Media election planners prepare for a night of mystery
Girl Scouts spark outrage with since-deleted post congratulating Amy Coney Barrett
Trump administration considers new biometric database for prospective immigrants: Report
Glancing blow CME possible on November 1
5.8 magnitude earthquake hits near Sola, Vanuatu
5.8 magnitude earthquake hits near La Serena, Chile
5.6 magnitude earthquake hits near Changuillo, Peru
5.4 magnitude earthquake hits the Pacific-Antarctic Ridge
5.4 magnitude earthquake hits the South Shetland Islands
5.3 magnitude earthquake hits near Tomohon, Indonesia
5.3 magnitude earthquake hits the Easter Island region
Sabancaya volcano in Peru erupts to 26,000ft
Sangay volcano in Ecuador erupts to 21,000ft
Reventador volcano in Ecuador erupts to 16,000ft
Sheveluch volcano on Kamchatka, Russia erupts to 13,000ft
Semeru volcano in Indonesia erupts to 13,000ft
Pacaya volcano in Guatemala erupts to 12,000ft
Significant ground deformation associated with earthquakes on the Reykjanes Peninsula, Iceland
Hurricane Zeta Makes Landfall in Southeastern Louisiana as a Category 2
Eye of Hurricane Zeta moves over New Orleans
Hurricane Zeta Breaches Louisiana Levee; More than 900,000 Without Power; One Death Reported
Hurricane shuts in more than two-thirds of GoM oil production
Typhoon Molave makes landfall in Vietnam in the aftermath of deadly floods
At least 13 killed and dozens missing after Typhoon Molave lashes Vietnam
Forecasters tracking the potential for multiple windstorms to strike Europe
More than 100,000 flee growing wildfires in Southern California
Knesset shoots down pro-LGBT bill to require gender-neutral terms for parents
Tiny Brain Implants Hold Big Promise for Immobilized Patients
Ex-US cyber command chief: Enemies using AI is 'existential threat'
Building wave of ransomware attacks strike U.S. hospitals
Scientist infects himself with Covid-19 TWICE to study antibodies - and says results show that hopes of herd immunity are futile
20% of Israelis emotionally traumatized by COVID crisis
'None Of This Has Been Easy': Melbourne, Australia, Ends Its 111-Day Lockdown
France and Germany thrust into lockdown as second COVID-19 wave sweeps Europe
Police in English County to Break Up Family Christmas Dinners, Commissioner Says
'Mortality down 82%!': Rand Paul slams 'leftwing media' for coverage of Spain coronavirus case surge
Covid cases, hospitalizations continue to surge as U.S. reaches 'critical point' in pandemic
Biden says 'no false promises' of ending COVID, as Trump vows to 'vanquish' it
White House seeks to clarify press release claiming Trump ended the COVID-19 pandemic
Trump testing czar warns local officials may impose 'draconian measures' to combat COVID-19
Dow sinks more than 900 points for its worst drop since June amid rising virus cases globally
This billionaire protege of George Soros has returned 30% a year for decades - here's his gloomy take on what's next in the stock market
As Washington delays stimulus, the Fed is running out of ways to help the economy
U.S. States Face Biggest Cash Crisis Since the Great Depression
Store security guard stabbed 27 times after asking sisters to wear masks
Maskless Risk $50 Fine at NYC-Area Airports, Subways, Bus Depots
Federal judge rules Colorado's mask mandate, restrictions on churches are unconstitutional
As Witchcraft Surges in America, Is the Church Prepared for the Spiritual Battle?
Sri Lankan pastor forced to close church amid escalating threats from Buddhist monks, police
Tracking Bible Prophecy Headlines - 10/28/2020
Trump: Up to 10 countries set for peace with Israel, 'largely after' elections
Trump supporters rally at US embassy in Jerusalem
'Trump brought peace to the Middle East, we want four more years of the Trump White House'
US acts on declaration settlements are legal, extends deal to West Bank
Israel to issue building permits for 31 Hebron homes before US election
Israel and US to extend their scientific cooperation to West Bank and Golan
UAE lawmaker: 'Hamas and the PA are both corrupt and murderers'
Bots from Gaza trying to delegitimize Israel, inflate hostility, ministry says
Bipartisan House bill will encourage US to sell bunker buster bombs to Israel
'Hezbollah threat to Israel hinges on US election'
Gantz claims 'positive voices' in Lebanon talking about peace with Israel
Israel and Lebanon to meet twice this week for maritime talks - ministry
Bots from Gaza trying to delegitimize Israel, inflate hostility, ministry says
Arab Israelis, Palestinians protest Macron's defense of Muhammad cartoons
Tens of thousands march in Bangladesh as Muslim backlash against Macron widens
Muslim-majority countries protest, condemn France over Muhammad cartoons
France ups security amid rising Muslim anger over Muhammad cartoons
To fight radical Islam, France limits religious freedoms - with support of Jewish minority
Iranian FM labels insulting Muslims 'an abuse of free speech'
How Turkey manufactured a 'crisis' with France over 'cartoons'
Erdogan sues Dutch anti-Islam lawmaker for calling him a 'terrorist'
Facebook shuts down Iranian deception campaign that targeted Israel
UN watchdog says Iran building new underground nuclear facility
Iran urges UN to stand up against US 'unilateralism and war'
US hits Iran's oil sector with further sanctions
Senior IRGC general: America is powerless to stop us, Israel will collapse soon
UK faces new legal challenge over arms sales to Saudi Arabia
Qatar expresses 'regret' after women from 10 flights taken for medical examinations at Doha airport
At least 7 dead, more than 120 injured after blast at religious school in Pakistani city of Peshawar
Nigeria's terrorists have killed more Christians than ISIS
Pastors in China forced to add communist ideology to Bible stories
A CIA Officer Visits Moscow, Returns With Mysterious, Crippling Headaches
Facebook, Google, Twitter CEOs to tell senators changing liability law will destroy how we communicate online
Tech's legal shield under bipartisan attack as CEOs face lawmakers: 'There is more common ground than people realize,' Democrat says
Trump-led conservatives accuse Big Tech of election interference, escalate bias charges ahead of Senate showdown
Ex-Hunter Biden business associate speaks out in exclusive interview
Tony Bobulinski tells Tucker: Joe Biden denials of involvement in son's business 'a blatant lie'
'Plausible deniability': Tony Bobulinski claims Biden family shrugged off concerns about risk to 2020 bid
Yahoo News/YouGov poll: Despite questions about the 'laptop from hell,' most Americans think the Trumps are more 'corrupt' than the Bidens
Some early voters want to change their vote after Hunter Biden exposes
Can I change my vote? Internet searches spike after president's tweet
United States of Anxiety: New fears have American Jews questioning the future
Some plan to move, others buy guns: Election has many Americans feeling high anxiety
Trump denounces White supremacy '38 times' in new campaign video, amid Biden-Harris criticisms
Democrats accuse Kushner of 'casual racism' over comments about Black Americans
Melania Trump tears directly into Joe Biden as a 'socialist'
A Flood Of Outside Money Is Pouring Into 2020 Races, Alarming Transparency Advocates
Donald Trump's Campaign Website Hacked And Defaced
'60 Minutes' Anchor Lesley Stahl's Family Gets Death Threat Following Controversial Donald Trump Interview
Maryland Voter Arrested After Refusing To Wear Mask At Polling Location In Harford County, Police Say
Voter intimidation is surging in 2020. Fight for the right that begets all other rights.
Some Texas Voting Machines Can't Read Mail-In Ballots, 22K Affected So Far
Associate Justice Amy Coney Barrett sworn in and greeted with a request to recuse herself in an election case
Brett Kavanaugh foreshadows how Supreme Court could disrupt vote counting
Justice Kavanaugh seems to argue no votes should be counted after Election Day. He may get his wish in key states.
Trump Official Resigns Over Executive Order 'Smokescreen' That Asks for 'Political Loyalty' From Advisers
Renowned Kabbalist composes prayer for US President Donald Trump's election victory
Explainer: Can Trump Call in Troops to Quell Election Day Unrest?
'A Total Loss': Looting Continues For 2nd Night In Philadelphia Following Fatal Police Shooting Of Walter Wallace Jr.
Walter Wallace Jr., who was shot by Philadelphia police, had a criminal history, rapped about shooting cops
Civil Unrest Across Philadelphia Leads To Looting, Vandalism Of Multiple Stores Following Police-Involved Fatal Shooting Of Walter Wallace, Jr.
Philadelphia police say 1,000 looters targeting businesses on second night of protests
30 officers injured in protests after shooting of knife-wielding man by Philadelphia police
Philadelphia ATMs Blown Up Outside Dalessandro's Steaks In Roxborough, Germantown East Train Station In Chestnut Hill
National Guard deployed to Philadelphia
Protests turn violent outside Washington, D.C. police station following death of 20-year old Karon Hylton
Halloween blue moon: Full moon will shine on Oct. 31 for 1st time since 1944
NASA New Mission: Visit '16 Psyche,' Most Expensive Asteroid in the Solar System
5.5 magnitude earthquake hits near Mamuju, Indonesia
5.5 magnitude earthquake hits near Rauco, Chile
5.5 magnitude earthquake hits near Atka, Alaska
Sabancaya volcano in Peru erupts to 24,000ft
Sangay volcano in Ecuador erupts to 20,000ft
Reventador volcano in Ecuador erupts to 16,000ft
Karymsky volcano on Kamchatka, Russia erupts to 15,000ft
Pacaya volcano in Guatemala erupts to 12,000ft
Gulf Coast braces, again, for hurricane as Zeta takes aim
Unusual merge of Zeta and winterlike storm could unleash heavy rain, snow in Northeast
Zeta cuts short early voting in Florida Republican strongholds
140 mph gust recorded as incredible winds rake California
Utility says its equipment may have sparked California blaze
'Sleeping giant' Arctic methane deposits starting to release, scientists find
The Left Doesn't Fear Amy Coney Barrett, It Fears the Constitution
Poland's new abortion law triggers broader discontent as women lead protests
Keith Raniere, leader of sex cult Nxivm, sentenced to 120 years in prison
Justice Dept. Blocked in Bid to Shield Trump From Rape Defamation Suit
Transgender woman sues after being refused by beauty pageant
Nigerian judge throws out case against 47 men facing homosexuality charge
Chicago security guard stabbed 27 times after asking shoppers to mask up amid coronavirus
Coronavirus: UK far-right politician likens 'fascist' New Zealand's COVID-19 quarantine protocol to Nazi Germany
New protests loom as Europeans tire of virus restrictions
The outbreak is so bad in Belgium, some Covid-positive doctors are being asked to keep working
The pandemic could push 49 million Africans into extreme poverty. Here's how other countries can help
Satellite imagery of Aden indicates scale of pandemic in Yemen
Russia orders national mask mandate as coronavirus cases spike
Reality bites for Putin's much-hyped Covid-19 vaccine, as concerns over efficacy and safety linger
Coronavirus antibodies decline after infection, study finds, raising questions about herd immunity
Some COVID-19 Patients Have Antibodies That Attack The Body Like Autoimmune Diseases
Study finds over 80 percent of COVID-19 patients vitamin D deficient
COVID's cognitive costs? Some patients' brains may age 10 years
The hidden Covid-19 health crisis: Elderly people are dying from isolation
Trump official tests positive for COVID-19 after Europe trip
White House lists ending Covid-19 pandemic as an accomplishment despite cases spiking to record levels
Pelosi says no Covid-19 relief before election day, blames White House for failing 'miserably'
Tracking Bible Prophecy Headlines - 10/27/2020
Daughter of Lebanese president says open to peace with Israel, under conditions
In Tel Aviv, Sudanese migrants say Israel making peace with a rotten regime
Sudan's leader: We weren't blackmailed; we're biggest winners of Israel deal
After UAE Deal, Israel Asks U.S. for F-22 Stealth Jets to Preserve Military Edge
How Israel's String of Peace Deals Triggered a Mideast Arms Race
UN envoy chides Security Council for 'ignoring' Israel normalization deals
Israeli Democrats, Republicans spar over election impact on normalization deals
Palestinian FM to UNSC: Israel must be punished for West Bank settlements
UN Security Council must enforce settlement blacklist - UNHRC official
Hamas convicts, but then frees activists who held Zoom conference with Israelis
Nearly Half of Americans Unfamiliar With the Term 'Antisemitism,' Survey Reveals
Russian Airstrikes Kills Dozens of Turkey-Backed Fighters in Syria, Rebels Say
Ashkenazi tells Russian FM Iranian entrenchment in Syria must be prevented
Iran urges UN to stand up against US 'unilateralism and war'
US hits Iran's oil sector with further sanctions
US threatens to destroy Iranian missiles shipped to Venezuela
Turkish lira hits new lows on policy, geopolitical concerns
Anger spreads in Islamic world after Macron's backing for Muhammad cartoons
Saudi-Led coalition says intercepted drone launched by Yemen's Houthis
Attack Drones Dominating Tanks as Armenia-Azerbaijan Conflict Showcases the Future of War
Erdogan's Costly "Make Turkey Great Again" Program
France-Turkey row reaches new highs after Erdogan hurls insults at Macron
Turkey's Erdogan invokes Holocaust to condemn French crackdown on radical Islam
France recalls ambassador to Turkey after Erdogan questions Macron's mental state
Mideast Muslims call for French goods boycott to protest caricatures
'Resist the blackmail': French companies brace for Arab boycott
Man charged for 'liking' photo of murdered French teacher
Tunisian lawmaker who appeared to defend French teacher's beheading faces investigation
Chile's president hails 'triumph of democracy' as voters back scrapping dictatorship-era constitution
In 2020, homegrown US disinformation surpasses Russian effort
Fists And Rocks Fly As Jewish Trump Supporters And Counter Protesters Clash In Times Square
In Gettysburg, Trump supporters clash with Black Lives Matter protesters as election nears
Police Struggle to Protect Voters and Avoid Intimidation at Polls
Michigan Sheriffs Say They Won't Enforce Ban on Open Carry Guns at Polls on Election Day
San Antonio election updates: Abbott to order 1,000 troops to Texas cities during election
Military, police in Washington state prepare for possible civil unrest after election
Portland reportedly secures courthouse ahead of election after rioters damaged it
Facebook Prepares Measures for Possible Election Unrest
Facebook says it helped 4.4 million people register to vote in the U.S. this year
In proactive move, Twitter aims to 'pre-bunk' election falsehoods
'60 Minutes' & Trump Walk-Off Soars To 17M Viewers; Most Watched Non-Sports Show On TV Since Oscars
Ben Shapiro: 'Nothing funny' about Kamala Harris laughing off questions about socialism
Democrats Take Senate Floor Overnight to Protest Amy Coney Barrett: 'No Hyperbole - It's Life or Death Stakes'
Schumer: Barrett Confirmation 'One of the Darkest Days' in Senate History
Sen. Hirono says, 'Hell no,' while casting her vote against ACB for Supreme Court
Women's groups slam Amy Coney Barrett confirmation as 'malicious theft' of Supreme Court vacancy
CNN, MSNBC skip historic Senate vote confirming Amy Coney Barrett to Supreme Court
Amy Coney Barrett confirmed to Supreme Court, 'Squad' members call for expanding the bench
Biden raises idea of rotating Supreme Court justices: 'There is some literature among constitutional scholars'
'Alarming' for Biden to consider 'wacky' proposals to change Supreme Court: Jonathan Turley
Mysterious lights over Hawaii: UFO or space junk?
5.1 magnitude earthquake hits near Gorontalo, Indonesia
5.0 magnitude earthquake hits near Bafq, Iran
Sabancaya volcano in Peru erupts to 27,000ft
Sangay volcano in Ecuador erupts to 22,000ft
Karymsky volcano on Kamchatka, Russia erupts to 16,000ft
Reventador volcano in Ecuador erupts to 15,000ft
Pacaya volcano in Guatemala erupts to 11,000ft
Pyroclastic flows at Sinabung volcano, evacuations ordered, Indonesia
Typhoon "Molave" prompts evacuation of 1.3 million in Vietnam after leaving 13 missing in the Philippines
Zeta upgraded to hurricane as weary Gulf Coast residents await landfall
Offshore oil workers flee as Zeta heads toward Gulf of Mexico rigs
Two firefighters badly burned as two wildfires in California's Orange County prompt evacuation of 71,000 homes
Major winter storm bringing snow, freezing rain into Plains as California faces extreme fire risk
Tumultuous weather forecast nationwide this week with wildfires, snow and tropical storms
Major early-season winter storm brings heavy snow and record cold temperatures to U.S.
Vatican Court Hears Unprecedented Sexual Abuse Criminal Trial
Parents in so-called 'mom code' allegedly refuse to get kids tested for COVID-19 to help keep schools open
Trump Administration Offered Santa Claus Performers Early Access to COVID-19 Vaccine
Officials scrap plan to provide Santa Claus performers early COVID-19 vaccine access
Some Americans concerned about possible side effects of a COVID-19 vaccine: "We just don't know enough"
Mossad brought Chinese coronavirus vaccine to Israel
Coronavirus ward closed after Legionnaires' bacteria found in water in Israel
China is testing millions of people in Xinjiang for Covid-19 after one asymptomatic case found
French doctor warns his country has 'lost control' of virus
El Paso County Judge Imposes Curfew As Hospitals Reach Capacity Due To COVID-19 Surge: 'We Are At A Crisis Stage'
Drop in non-coronavirus hospitalizations suggests people are skipping key medical care
Pandemic Fatigue Is Real - And It's Spreading
Trump claims the worsening U.S. coronavirus outbreak is a 'Fake News Media Conspiracy' even as hospitalizations rise
Trump Calls Himself 'Non-Denominational Christian,' Says He's 'Thankful to God' for Healing from Virus
You're Not Welcome Here: How Social Distancing Can Destroy The Global Economy
As virus resurges, so does fear of more economic pain ahead
Dow ends 650 points lower as rising COVID-19 cases, stalled stimulus efforts highlight recovery jitters
It's been years since investors have been this fearful of a stock market crash, Nobel-winning economist warns
Share trading in Europe set to be fragmented by Brexit
For years J.P. Morgan was skeptical of Bitcoin. Now the bank's analysts say its value could triple, challenging gold
Christian orgs in China drop 'Jesus' from book titles to circumvent internet censorship
35,000 gather to worship in DC: 'God's at work'
Tracking Bible Prophecy Headlines - 10/26/2020
Israeli officials: Saudi peace deal possible before US election
Meadows: 'Four to five' more countries could reach peace deals with Israel
Sudan confirms moving ahead with Israel accord, despite growing opposition
Sudanese torn on Israel ties between loyalty to Palestinians, economic benefits
Israel to send $5 million worth of wheat to 'our new friends in Sudan'
Celebrating peace, Israeli and UAE soccer teams to hold friendly match in Abu Dhabi
Bahrain applauds Guatemala, Estonia for sanctioning Hezbollah
Egypt sex attacks fuel 'feminist revolution'
"Why Are You Killing Christians?" Trump Asks Nigeria's President
Iraqi Forces, Anti-government Protesters Clash in Baghdad, Injuries on Both Sides
Australia demands answers after women taken from Qatar Airways flight and strip-searched after newborn found abandoned at Doha airport
Doha airport in Qatar 'examined women internally' after newborn baby found
Saudi Arabia Is Suffering The Consequences Of Its Failed Oil Price War
Turkish president dares U.S. to impose economic sanctions
Pakistan asks Facebook to ban anti-Islam posts after Holocaust denial-precedent
Treaty to ban nuclear weapons made official with 50th UN signatory
Trump has list of top intelligence officials he'll fire if he wins reelection: report
Rep. Jim Jordan on reviewing and authenticating purported Hunter Biden emails - The emails are 'as real as real can be'
Joe Biden 'has been caught in repeated lies over Biden Inc': Sen. Johnson
Commentary: Forget the Hunter Biden sex tapes. The real news is much bigger than that.
Putin rejects Donald Trump's criticism of Biden family business
McDaniel on Hunter Biden: If this was the Trump family, it'd be on the news 24/7
Conservatives push to discredit Facebook, Twitter and Google just days before the election
Facebook Will Deploy New Misinformation Tools if There's Post-Election Unrest
NBC News Condemns Fox News After Tucker Carlson Attacks Reporter For Intimidating Trump Supporters: 'Shamefully Encouraged Harassment and Worse'
Family describes horror as violent maskless rioters throw rocks, attack 'Jews for Trump' convoy
They're Afraid. They're Buying Guns. But They're Not Voting for Trump.
Biden says in video he has created 'voter fraud organization' - Republicans were quick to point out Biden's mistake
Republican National Committee chair warns of 'most progressive, radical takeover of our country' if Biden wins
Amy Coney Barrett's first case as Supreme Court justice could be one that decides presidential election
Senate votes to limit debate on Barrett Supreme Court nomination, move toward final vote Monday evening
5.9 magnitude earthquake hits near Hihifo, Tonga
5.4 magnitude earthquake hits near Iquique, Chile
5.2 magnitude earthquake hits the Pacific-Antarctic Ridge
5.2 magnitude earthquake hits near Kirakira, Solomon Islands
5.1 magnitude earthquake hits near Buenos Aires, Mexico
Sabancaya volcano in Peru erupts to 27,000ft
Sangay volcano in Ecuador erupts to 22,000ft
Reventador volcano in Ecuador erupts to 15,000ft
Karymsky volcano on Kamchatka, Russia erupts to 13,000ft
Tropical Storm Zeta to strike Yucatan Peninsula before taking aim at US Gulf Coast
Tropical Storm Zeta expected to strengthen into hurricane and make landfall on Gulf Coast
Up to 100-mph winds to stoke extreme fire danger in western US
Hundreds of thousands lose power as Northern California braces for more wildfires
Women in Poland gather at churches to protest new restrictive abortion law
'The LGBT Issue Is Slicing Israel's religious-Zionist Community in Two'
Israel Seeks to Give Police Unrestricted Access to COVID Contact Tracing Data
Travellers using Photoshopped Covid test certificates to board flights as travel agents 'sell negative results for 150 Euros'
Allison Weisenberger: Halloween 2020 - It's government overreach that is really spooky this year
Bulgarian PM tests positive for coronavirus
Biden accuses Trump of giving up in coronavirus fight
White House chief of staff: 'We are not going to control the pandemic'
5 close to Pence test positive for coronavirus, VP to maintain campaign schedule, office says
Health experts question Pence campaigning as essential work
Democrats warn Pence could spread coronavirus in the Senate if he presides over Monday vote to confirm Barrett
CDC staffers say morale inside the agency has plummeted during the pandemic
12-Year-Old is Youngest COVID-19 Vaccine Tester Ever
WHO chief warns against 'vaccine nationalism'
Couples Will Delay Marriages, Birth Rates To Fall In Post-Covid World: Study
Israel's billionaires hit by Covid-19 economic crisis
Grocery stores are preparing for a second wave of panic buying - you should, too
World Overcomers Christian Church announces no in-person services until vaccine is developed
Tens of Thousands Gather on National Mall to Worship Jesus
Tracking Bible Prophecy Headlines - 10/25/2020
Israel expects Oman to normalize next, Mossad chief says Saudi deal soon
Mossad head: Saudi normalization ties to be announced after US election
An Israeli embassy in Khartoum? Not so fast. This peace deal may take some time
Iran slams Sudan's Israel deal, says it paid 'ransom' to get off terror list
Netanyahu hints at Israel role in past Sudan raids, hails Mideast's changing map
Commentary: Historic Peace Treaty or Preparation for the Antichrist?
Anti-Netanyahu demonstrators rally throughout the country for 18th week
IDF launches its largest drill of the year, simulating war against Hezbollah
Ethiopia accuses Trump of inciting 'war' over Nile dam
Egypt's parliamentary vote likely to tighten el-Sissi's grip over legislature
Looters raid Nigeria food warehouse as unrest spreads
Gunmen kill at least six children in attack on Cameroon school
US embassy in Azerbaijan warns of possible terror attacks, kidnappings
Saudi campaign to boycott Turkish goods gains momentum
France recalls envoy to Turkey after Erdogan questions Macron's mental health
Arab Israelis rally against Macron over his defense of Mohammed cartoons
'Muhammad illustrations threaten world peace'
Attack in Kabul kills 18; al-Qaida leader killed in Ghazni
Islamic state claims responsibility for Kabul suicide bombing - statement
Guinea's president wins third term amid widespread protests
Police ordered to crack down on Thailand's landmark protests aren't sure what side they are on
UN says nuclear weapons ban treaty to enter into force in 90 days
Now that nuclear weapons are illegal, the Pacific demands truth on decades of testing
China Calls Russia's Talk of Possible Military Alliance 'Positive,' with 'No Limit' to Their Ties
China Drafts Law to Legalize Digital Yuan, Outlawing Competitors
China to US, 'Stop Making China an Issue in the Election'
Watching U.S. presidential vote, much of the world sees a less-strong America
At Stake in the November Elections: The Value of the Dollar
Adam Schiff accuses Republicans of amplifying anti-Semitic conspiracy theories
Election Day preparations: Retailers, business owners bracing for potential unrest, officials say
"Still Think This Is An Idea?" - San Francisco Free-Speech Marchers, Police Violently Attacked By Antifa
5.4 magnitude earthquake hits near Kawalu, Indonesia
5.0 magnitude earthquake hits near Abhar, Iran
5.0 magnitude earthquake hits the South Shetland Islands
Sabancaya volcano in Peru erupts to 24,000ft
Popocateptl volcano in Mexico erupts to 18,500ft
Reventador volcano in Ecuador erupts to 15,000ft
Semeru volcano in Indonesia erupts to 13,000ft
Tropical Depression 28 forms in Caribbean with additional threat to Southeastern US on the horizon
Louisiana once again in the cone of newly formed Tropical Depression #28
SA weather: BOM reveals 120,000 lightning strikes, leaving 15,000 without power
Up to 100-mph winds to stoke extreme fire danger in western US
California to cut off power for 1 million people to avoid sparking more wildfires
Contaminated water from Fukushima nuclear power plant could affect human DNA if released: Greenpeace
The intrigue behind Pope Francis' "bombshell" comments on same-sex civil unions
Operation underway to spring Ghislaine Maxwell from jail
Suspected Pedophile Arrested Over 160 Child Rapes, Police Say
Australian police arrest 44 in nationwide child exploitation swoop
Netflix subscription cancellations skyrocket after 'Cuties' backlash
Socially-distanced Sesame Street calms children's Covid fears
Santa Won't Visit Macy's for the First Time in 159 Years Due to the Coronavirus
Superbug may be spreading in hospitals overrun with COVID-19
Refusing to wear a mask in Ethiopia could cost you two years in jail
North Korea warns citizens to stay home, says dust from China may spread coronavirus
Wales lockdown: Supermarkets covering up non-essential items
Coronavirus 'circuit-breaker' model tests political nerve
Covid-19 surge in Belgium leads to shortage of doctors, teachers and police
Polish President Tests Positive For The Coronavirus
3 of Pence's aides, including his closest adviser, said to contract COVID
Sen. Kelly Loeffler tests negative for COVID-19 after two staffers infected, will vote to confirm ACB
Religious Terms Replaced or Removed from Christian Books to Avoid China's Internet Censorship
Tracking Bible Prophecy Headlines - 10/24/2020
Full text: Trump announces Israel-Sudan deal on call with PM, Sudanese leaders
'No blood in the sand': Trump lauds normalization of relations between Sudan and Israel
Trump, Netanyahu celebrate 'a pivot of history,' laden with electoral overtones
With Netanyahu on phone, euphoric Trump predicts 'one unified family' in Mideast
Netanyahu dodges Trump question on 'Sleepy Joe'
After Sudan deal, Trump predicts Saudis, 4 others to forge Israel ties
Haim Saban: MBS Said Iran, His People Would Kill Him if Saudi Arabia Normalized Ties With Israel
After Sudan deal, Netanyahu says Khartoum's 3 No's have become 3 Yes's of peace
US official: Sudan to designate Hezbollah a terror group as part of Israel deal
Sudan foreign minister says Israel deal needs okay from still-unformed council
In sharp about-face, Netanyahu, Gantz approve US sale of F-35s to UAE
Defense Ministry Source: US Will Sell Arms to More Arab States, Israel Will Be Compensated
Iran Denounces U.S.-Brokered Sudan-Israel as 'Phony', Secured by 'Ransom'
Israel hails 'new era' with Sudan but Palestinians lament 'new stab in the back'
Abbas slams Israel-Sudan deal: 'No one can speak on behalf of Palestinians'
Jews at Illinois college faced 'unrelenting' anti-Semitism, complaint says
Report: Bombing kills Syrian cleric key to deals with rebels
Libya's rival forces sign permanent ceasefire at UN-sponsored talks
US Embassy in Turkey warns about potential terrorist threats, kidnappings of Americans in Istanbul
US wades in cautiously to Armenia-Azerbaijan peace effort
China warns UK not to offer citizenship to Hong Kong residents
Putin: China and Germany heading for superpower status as U.S. influence dwindles
Xi Says China Is Ready for War After Trump, Biden Take Hard Line on Beijing
Facebook's Zuckerberg, Twitter's Dorsey to voluntarily testify before Senate on alleged censorship
C-SPAN caller implies he's 'leaning' toward voting Trump over media ignoring Hunter Biden story
Blockbuster Report Reveals How Biden Family Was Compromised By China
Trump hasn't asked Barr to open investigation into Bidens, McEnany says
Forbes Estimates China Paid Trump At Least $5.4 Million Since He Took Office, Via Mysterious Trump Tower Lease
Former Mueller deputy predicts Trump will pardon himself if he doesn't win reelection
Trump calls Biden's 'transition from' oil comments 'perhaps most shocking admission ever made'
Trump: Biden's oil industry remark 'worst mistake' ever made in a debate
Democratic Rep. Xochitl Torres Small slams Biden over oil remarks at debate, says policy is 'out of touch'
Oil company executive claims Biden seeks 'end of our industry,' debate comment 'made that very clear'
'Coyotes, dawg?': Liberals unfamiliar with term mock Trump for using 'coyote' to describe smugglers at border
Pollster Frank Luntz: If Trump defies polls again 'my profession is done'
Americans Are Frantically Buying Military Gear Before the Election
National Guard called in to thwart cyberattack in Louisiana weeks before election
Battleground postal delays persist with mail voting underway
Judge orders Postal Service to restore high-speed mail sorting machines
Touting 2 Rare 'Cosmic Moments' in 1 Month, Thousands of Witches Plot to 'Bind Trump' for Halloween and Election Day
6.1 magnitude earthquake hits south of the Fiji Islands
5.2 magnitude earthquake hits near Port-Olry, Vanuatu
5.0 magnitude earthquake hits near Londres, Argentina
5.0 magnitude earthquake hits the South Shetland Islands
More than 130 small earthquakes detected near Kilauea summit since Thursday
Sabancaya volcano in Peru erupts to 24,000ft
Popocateptl volcano in Mexico erupts to 20,000ft
Sangay volcano in Ecuador erupts to 20,000ft
Reventador volcano in Ecuador erupts to 15,000ft
Semeru volcano in Indonesia erupts to 13,000ft
Brewing tropical storm can bring a second hit this week to the Philippines
A Tropical Depression could form in or near the Gulf of Mexico within the next day or two
2,000 graves damaged in wake of back-to-back hurricanes
Severe weather claims 22 lives, affects 16,657 people across Mozambique
Thunder roars as sleet falls on Minnesota
The Israeli Scientist Who Is Trying to Hack the Brain to Create Super Senses
How queer Jews find meaning in the biblical laws of family purity
Catholic leaders condemn Pope Francis' endorsement of same-sex unions
Angry protests as Poland's top court bans virtually all abortions
Maher warns Amy Coney Barrett like 'Terminator' sent to overturn Roe v. Wade
Media report pope met COVID-19 infected bishop at Vatican
Russia says COVID "under control" despite record infections, bodies lined up in hospital basement
Czech health minister set to lose job after breaching his own Covid rules
COVID-19 is pushing Americans to want more government involvement in their lives
Fauci says it might be time to mandate masks as Covid-19 surges across US
Fauci Hits Trump, White House Officials for Going Maskless in Crowded Oval Office: 'Not Optimal for People to See'
Victoria government considers GPS tracker bracelets for overseas travelers
Social media scams surging amid coronavirus pandemic, FTC reports
Coronavirus May Stay for Weeks on Banknotes and Touchscreens
Powell: Fed evaluating benefits of digital currency
Tracking Bible Prophecy Headlines - 10/23/2020
Saudi Arabia will soon move to normalize ties with Israel, official predicts
Sudan-Israel normalization announcement likely this weekend
Israeli, Sudanese officials confirm talks in Khartoum, say normalization near
Fields of dreams: UAE farmers want Israeli sensors that let crops ask for water
Ambassador Friedman: Palestinians must stop relying on victimhood narrative
Gantz Hails 'Major Leap Forward' as US Reiterates Commitment to Maintaining Israel's Regional Military Edge
Two rockets fired from Gaza at Ashkelon, one intercepted; no injuries
IDF strikes Hamas targets in Gaza in response to rocket fire
Palestinian lawyers file lawsuit against Britain for 1917 Balfour Declaration
Bombing kills mufti of Damscus, who pushed reconciliation with rebels
Facebook, Instagram reportedly censor posts about Nigeria's anti-police brutality protests
Athens bracing for a protracted crisis with Turkey
India buzzes with fake news of 'civil war' in Pakistan
Thailand's Prime Minister lifts state of emergency. Protesters give him three days to resign
Taiwan's new US arms can reach mainland China: 'a first but just a deterrent'
U.S. urges nations to withdraw support for U.N. nuclear weapons ban treaty
Putin: Russia-China military alliance can't be ruled out
Russia gives whistleblower Edward Snowden permanent residency rights
Trump pushing to declassify document disputing intel findings on Russia: report
Hunter's ex-partner Tony Bobulinski: Joe Biden's a liar and here's the proof
Hunter Biden's Ex-Business Partner Alleges Father Knew About Venture
Hunter Biden business partner calls email 'genuine,' says Hunter sought dad's advice on deals
Democratic senators call on FBI not to investigate Biden family before election
Donald Trump Jr.: Joe Biden is 'corrupted and compromised and America has to know it'
Trump, Biden clash over Hunter Biden business questions at final presidential debate
NBC's Kristen Welker breaks media's silence, asks Biden if Hunter's foreign business ties were 'unethical'
Commentary: The Media didn't do the Biden campaign any favors by soft-pedaling that story of Hunter's laptop
Rep. Duncan blasts NPR in scathing letter over Hunter Biden blackout - "It's been clear since the 2016 election that NPR will not report on anything that would hurt Democrats"
Facebook, Twitter CEOs ordered by Republican senators to testify on censorship
Trump releases unedited '60 Minutes' footage to expose 'vicious attempted takeout' by Lesley Stahl
Lesley Stahl says Trump and Pence insulted her and '60 Minutes'
US officials say Russian hackers targeting state, local government networks
Iranian hackers targeting US voters identified by 'dumb mistake' - report
Hawley: Twitter's decision to not label Iranian email posts 'facilitates election interference'
Debate: Biden says he'd create 'Bidencare' if Supreme Court strikes down Affordable Care Act
Gun-Toting 'Guards' at Florida Polls Claim They Were Hired By Trump Campaign - Trump Campaign Denies
US Senate panel approves Trump Supreme Court pick despite Democratic boycott
GOP rushes to Feinstein's defense after her praise of Barrett hearings prompts Democratic fury
Seattle, Portland, NYC sue Trump administration over threat to pull federal money
Truck driver who drove toward crowd of George Floyd protesters on Minneapolis interstate charged
6.1 magnitude earthquake hits south of the Fiji Islands
6.0 magnitude earthquake hits the West Chile Rise
5.8 magnitude earthquake hits near Haveluloto, Tonga
5.3 magnitude earthquake hits the northern Mid-Atlantic Ridge
5.1 magnitude earthquake hits the South Shetland Islands
5.1 magnitude earthquake hits the Reykjanes Ridge
5.1 magnitude earthquake hits near Kimbe, Papua New Guinea
5.0 magnitude earthquake hits the northern Mid-Atlantic Ridge
Sabancaya volcano in Peru erupts to 24,000ft
Popocateptl volcano in Mexico erupts to 20,000ft
Reventador volcano in Ecuador erupts to 15,000ft
Mt Etna volcano in Italy erupts to 15,000ft
Semeru volcano in Indonesia erupts to 14,000ft
Hurricane Epsilon's eye reveals 'stadium effect' as powerful storm to sideswipe Bermuda
Widespread flooding leaves at least 31 people dead, more than 150,000 families affected across Cambodia
Waterspout outbreak and flooding hit southern Greece
Colorado wildfire jumps U.S. Continental Divide, threatens mountain towns
Trump accuses Biden of wanting to 'destroy the oil industry,' as Democrat says it should be replaced 'over time'
'Attempt to Normalize Homosexuality': Franklin Graham Lashes Out at Pope Francis Over Call for Same-Sex Civil Unions
Ghislaine Maxwell's 2016 Testimony Offers Few Answers on Jeffrey Epstein
U.S. signs international declaration challenging right to abortion and upholding 'role of the family'
Poland abortion: Top court bans almost all terminations
Doctors in South Korea call for flu vaccinations to be paused after 25 deaths
How anti-vaxxers have rebranded in the coronavirus era: 'Our bodies are ours, not for someone else to govern'
Cuomo warns head of FDA to 'save your soul,' urges against rushed coronavirus vaccine
Trump says 'good chance' coronavirus vaccine ready in weeks, as Biden predicts 'dark winter'
'Diplomatic efforts to procure more COVID-19 vaccine candidates underway'
Gilead's Remdesivir First Drug to Win FDA Approval for Coronavirus
States grapple with mask rules at polls to avoid dangers of both superspreaders and standoffs
The US just topped 1,100 coronavirus deaths a day. One state is getting National Guard help, and others keep breaking records
Europe daily coronavirus cases double in 10 days, reports 200,000 daily cases for the first time
Czechs enter 2nd lockdown to avoid health system collapse
IMF concerned over post-COVID social unrest across Latin America -official
Coronavirus outbreak strikes L.A. megachurch that defied public health orders
Nearly 50 people contracted coronavirus after fellowship event at a small church in Maine
China in a persecution category 'all by itself;' USCIRF releases annual report
Tracking Bible Prophecy Headlines - 10/22/2020
Ambassador David Friedman: 'Our position is that Jewish communities in Judea and Samaria will never be evacuated'
Israeli delegation travels to Sudan to discuss normalisation - Israeli radio Kan
Sudan's government fears collapse as it strikes a deal with Trump
Does the US see UAE ties as a way to curb Chinese investments in Israel?
Israel reportedly operated secret diplomatic mission in Bahrain for past decade
Qatar to keep funding Gaza through the end of 2021
Gantz shouted down by protesters against domestic violence outside Knesset
IDF: Gaza attack tunnel found this week was dug by Hamas
Watchdog: EU donates tens of millions to NGOs linked to Palestinian terror, anti-Semitism
Pompeo said planning to declare major human rights groups as 'anti-Semitic'
Report shows steep decline in Jewish population of Europe
Paris police nab seven in attempted ramming of officer near Israeli embassy
Monitor claims 3 pro-Iran fighters killed in alleged Israeli strike in Syria
Russian Navy Seen Escorting Iranian Tankers Bound for Syria
President calls for calm after protesters shot during Nigeria demonstration
France teacher attack: Students 'paid 300 Euros' to identify Samuel Paty
A teacher is beheaded, and France's war over secularism, freedom of speech and religious equality reignites
French paper La Nouvelle Republique threatened after publishing Mohammad cartoons
China's provocations propel decision to include Australia in upcoming Malabar exercise
U.S. State Department approves $1.8 bln in potential arms sales to Taiwan: Pentagon
Growing NKorean nuclear threat awaits US election winner
Satellite images indicate Russia is preparing to resume testing its nuclear-powered cruise missile
Russia calls for collective security in Gulf, US blames Iran
Even if Biden wins US election, time is running out to save Iran nuclear deal
FBI Says Iran Behind Voter Intimidation Operation Spoofing Proud Boys
US intelligence says Iran sending emails, trying to intimidate American voters
DNI Ratcliffe, FBI say Iran, Russia attempting to interfere with 2020 election
Ratcliffe: Iran and Russia Have Obtained Voter Info, Iran Has Tried to 'Damage President Trump'
US Ambassador: Iran prays 5 times a day Trump will lose
Wray: Russia 'very active' in efforts to influence election, 'denigrate' Biden
Trump Calls Biden a 'Servant of the Globalists,' Using Term Viewed as Antisemitic Dog Whistle
Many thorny global situations hinge on US election outcome
Commentary: Is the Debate Commission Afraid of Trump's Foreign Policy Successes - or Joe Biden's Corruption?
Trump urged to debate foreign policy even if it is not on moderator's checklist
Trump, stirring up more chaos in final stretch, may be exhausting the voters he needs
Obama Rails Against Trump's 'Crazy Uncle' Behavior at PA Rally: Emboldens Others to Be 'Cruel and Divisive and Racist'
Trump downplays Obama's return to campaign trail, says he was 'all over the place' for Hillary Clinton
'Tweeting at the TV doesn't fix things': Obama mocks Trump's China bank account and White House record in rousing campaign speech
Trump's reported Chinese bank account raises security concerns: Pelosi
'Threats Terrifyingly Credible': Trump Administration Sued for Alleged 'Violent' Voter Intimidation
Trump weighs firing FBI director after election as frustration with Wray, Barr grows
Laptop connected to Hunter Biden linked to FBI money laundering probe
Biden denies family profited from his name, says 'no basis' to Hunter Biden story
Allegations Hunter Biden stored child pornography on laptop sent to FBI
Rudy Giuliani turns over alleged Hunter Biden laptop to authorities in Delaware
Giuliani seen with hand in pants in new 'Borat' film hotel bedroom scene
Rudy Giuliani says 'Borat' sting is 'complete fabrication'
Rudy Giuliani Claims Borat 'Hit Job' Is Retaliation for Hunter Biden Attack
Neil deGrasse Tyson on approaching asteroid: 'If the world ends in 2020, it won't be the fault of the Universe'
OSIRIS-REx touches down on asteroid Bennu in 'historic and incredible feat'
5.7 magnitude earthquake hits near Taltal, Chile
5.4 magnitude earthquake hits near Pacific-Antarctic Ridge
5.2 magnitude earthquake hits near Lithakia, Greece
5.1 magnitude earthquake hits near Jiangyou, China
Bezymianny volcano on Kamchatka, Russia erupts to 31,000ft
Popocateptl volcano in Mexico erupts to 24,000ft
Sabancaya volcano erupts to 23,000ft
Ruiz volcano in Colombia erupts to 20,000ft
Sangay volcano in Ecuador erupts to 20,000ft
Karymsky volcano on the Kamchatka, Russia erupts to 17,000ft
Fuego volcano in Guatemala erupts to 15,000ft
Semeru volcano in Indonesia erupts to 14,000ft
Ebeko volcano in the Kuril Islands erupts to 12,000ft
Hurricane Epsilon approaches Bermuda after storm 'rapidly intensified'
More than 100 dead as Vietnam reels from 'worst floods in decades'
Snowstorm in Minnesota shatters record, causes hundreds of crashes and spinouts
A Venezuelan vessel carrying 1.3 million barrels of oil is tilting - and it could lead to a catastrophic oil spill
Pope signs Rome 2020 Appeal for Peace
Pope calls for civil unions for same-sex couples, in major departure from Vatican doctrine
Francis becomes 1st pope to endorse same-sex civil unions
Amy Coney Barrett Served As Trustee At Christian School With Anti-Gay Policies
Democrats to boycott Senate panel vote on Trump Supreme Court pick
Michigan pastor leaves church over Trump support: Christians 'abandoned' role of holding president accountable
Church Leaders across America Differ on Abortion Policies
Health 202: Funding for Planned Parenthood went up during the Trump administration
OxyContin maker agrees to plead guilty to federal criminal charges in $8 billion settlement
'Terrible situation': Spain first European nation to top 1 million COVID-19 cases
Feds to Let 15,000 Worship on National Mall - Masks Be Damned
CDC expands definition of 'close contacts,' after study suggests Covid-19 can be passed in brief interactions
Trump's Operation Warp Speed adviser says all Americans could be immunized with COVID vaccine by June
AstraZeneca shares turn negative after Brazilian health authority says volunteer in Covid vaccine study dies
Trump casts doubt on hopes for quick stimulus deal after aides expressed optimism
Not A Cold War: China Is Using A Digital Currency Insurgency To Unseat The US Dollar
Oil Tumbles 4% as U.S. Gasoline Build Spooks Market
Tracking Bible Prophecy Headlines - 10/21/2020
Senior UAE delegation comes to Israel; Netanyahu: 'Today we are making history'
UAE submits official request to open embassy in Tel Aviv
UAE asks Israel to move quickly on establishing mutual embassies
Israel, UAE and America announce $3 billion regional development fund
Emirati economic delegation visits Temple Mount, is insulted by Palestinians
Israel-Qatar ties warming amid joint efforts to ensure Gaza calm - Israeli TV
IDF uncovers Gaza 'terror tunnel' that penetrated into Israeli territory
Rocket fired from Gaza after cross-border tunnel uncovered
Israel: Iron Dome intercepts Gaza rocket launched at border communities
IDF hits Hamas-linked subterranean site after Gaza rocket fire
Erekat on life support but 'stable' as daughter holds out hope for recovery
Holocaust survivors reunite 71 years later - thanks to Yom Kippur Zoom prayer
European Parliament Funds Used for Holocaust Denial Newsletters: Report
Israel said to strike Iran-backed militia base in southern Syria
Syrian report: IDF attacked Hezbollah post near Quneitra
Report: Turkey withdraws from base in northwest Syria
Shock in Iraq as mother seen throwing her two small children into Tigris River
France Vows to Root Out Islamist Extremism After Beheading of Teacher Samuel Paty
France to shut pro-Hamas group after murder; Macron vows action on Islamists
France shuts Paris mosque in crackdown after teacher's beheading
Al-Azhar imam condemns beheading, but says insults to religion 'invite hatred'
Eyewitnesses say Nigerian forces opened fire on protesters in Lagos
Russia says it's willing to freeze nuclear arsenal to extend arms treaty with US
Iran's massive air defense drill to cover 'half the country'
Iran To Import North Korean missiles In 25-Year Military Deal With China
China deploys DF-17 hypersonic missiles across from Taiwan to prepare for invasion
Taiwan charges Chinese captain over killing of 'Somali pirates'
Elon Musk becomes Twitter laughingstock after Bolivian socialist movement returns to power
Top Universities Took Billions in Unreported Foreign Funds, U.S. Finds
Meadows says Trump did not order declassification of Russia documents
FBI in possession of Hunter Biden's purported laptop, sources say
FBI says 'nothing to add' to DNI Ratcliffe assessment on Hunter Biden laptop, emails
Trump calls on Barr to appoint special prosecutor to investigate Bidens before Election Day
Rep. Jim Jordan calls for special counsel investigation into Hunter Biden emails
Mainstream media continues to ignore Hunter Biden email scandal
U.S. Justice Department hits Google with biggest antitrust lawsuit in two decades
Twitter is temporarily changing how you retweet until 'at least' the end of election week
Zuckerberg: Facebook will restrict less content after US elections
Facebook has hired six Chinese nationals for its "Hate Speech engineering team" to work on its censorship algorithm, former Facebook insider says
Biden campaign faces backlash for TV ad depicting Michigan tech CEO as struggling bar owner
McEnany claims debate moderator Kristen Welker gave Biden 'some cover' by eschewing foreign policy
Trump, unhappy with questions from '60 Minutes' host Lesley Stahl, threatens to release interview himself
Allies fear bad actors will take advantage of 'power vacuum' during election chaos
New Hampshire homeowners receive threatening letters over Trump 2020 lawn signs
A poll worker was fired for telling voters to turn their 'Black Lives Matter' shirts inside out
Election officials in at least two states contact law enforcement after threatening emails sent to voters
In-person voting in Colorado begins amid false allegations of voter intimidation
Michigan's top elections official warns voters not to mail their absentee ballots
Contested Election? Americans worry about 2020 being another 2000, but the real worry is another 1876
'You Will Be the President Again': Pastor Prophesies over President Trump at Las Vegas Church
Televangelist Pat Robertson says God told him Trump will win, then an asteroid will hit Earth
US spacecraft touches down on asteroid in rare attempt to grab samples
Bright fireball explodes over Puerto Rico
5.9 magnitude earthquake hits near Neiafu, Tonga
5.6 magnitude earthquake hits near Hafnarfjordur, Iceland
'Well, this is Iceland': Earthquake interrupts Prime Minister's interview
5.6 magnitude earthquake hits near Sand Point, Alaska
5.3 magnitude earthquake hits near Alamagan region, Northern Mariana Islands
5.2 magnitude earthquake hits near Sand Point, Alaska
5.1 magnitude earthquake hits near Sand Point, Alaska
5.1 magnitude earthquake hits the South Shetland Islands
5.0 magnitude earthquake hits near Sand Point, Alaska
5.0 magnitude earthquake hits near Pangai, Tonga
Sabancaya volcano in Peru erupts to 25,000ft
Sangay volcano in Ecuador erupts to 22,000ft
Popocateptl volcano in Mexico erupts to 19,500ft
Karymsky volcano on Kamchatka, Russia erupts to 17,000ft
Fuego volcano in Guatemala erupts to 15,000ft
Reventador volcano in Ecuador erupts to 15,000ft
Semeru volcano in Indonesia erupts to 13,000ft
Tropical Storm Epsilon forecast to become hurricane, pass near Bermuda
Flooding, landslides plague Vietnam as Tropical Storm Saudel makes landfall in the Philippines
Powerful Storm Barbara hits Portugal and Spain
444 dead, 101 missing in monsoon-related disasters in Nepal
Weeks of flooding leave 155 people dead in Nigeria
Minnesota Weather: Record-Setting Snow Storm Drops Several Inches Across State
Colorado wildfires rage as blaze incinerates dozens of mountain homes, ranks among state's costliest fires
Swelled by rain and COVID curbs, locust swarms ravage Ethiopia
Spike in fatal shark attacks in Australia could be partly due to climate change
A flesh-eating bacteria lurking in the ocean is killing people in the Carolinas
Minneapolis residents sue city council for lack of police, blame 'defund police' movement
San Francisco officials let people sue over racist 911 calls
Political candidates face uptick in anti-LGBTQ attack ads
Tiffany Trump's speech at LGBTQ+ 'Trump Pride' event has Twitter buzzing.
Fighting a Frightening Trend: Some Traffickers Targeting Christian Girls for Sex Industry
'Every Woman on Instagram Is Exposed': New AI Software Creates Nude Photos of Clothed Women
A deepfake bot on Telegram is violating women by forging nudes from regular pics
Brian Stelter mocked for calling CNN colleague Jeffrey Toobin's masturbation scandal an 'accident'
'Depraved' Man Who Had Sex With Chickens Is Jailed
Ghislaine Maxwell deposition should be unsealed quickly, judge rules
Facebook removes Babylon Bee satire mocking Sen. Hirono's treatment of Amy Barrett, says it 'incites violence'
Video shows woman punch flight attendant while wearing mask incorrectly
Ireland To Impose 6-Week National Lockdown, Estimates 150,000 Job Losses
Enforce quarantine to crush pandemic, says WHO
Covid: China's Sinovac vaccine to be included in Brazil immunisation plan
Scientists raise alarm over signs of population 'hesitancy' on COVID-19 vaccine
Researchers Warn Some Covid-19 Vaccines Could Increase Risk Of HIV Infection
Australia Covid-19 quarantine blood-testing blunder prompts calls for hundreds to take HIV test
20% of verified coronavirus patients did not develop immunity
Coronavirus likely to become as 'endemic' as the flu and a vaccine might not be able to stop it, top UK scientist says
Coronavirus, election stress impacting nation's mental health, psychologists warn
Melania Trump cancels rally appearance due to lingering COVID symptoms
All 62 residents at Kansas nursing home have COVID, 10 have died
NYC Mayor Bill de Blasio: I regret how I handled that Orthodox funeral in April
Cuomo Blames 'Super-Spreader' Trump for Coronavirus Deaths in New York
Pandemic worsens NYC's food crisis
Dow plunges 411 points as withering stimulus hopes prompt late sell-off
McConnell warns White House against making stimulus deal as Pelosi and Mnuchin inch closer
China digital currency: Shenzhen consumers spend 8.8 million yuan in largest trial of digital yuan
Robots Encroach on Up to 800 Million Jobs Around the World
Tracking Bible Prophecy Headlines - 10/20/2020
New Poll Shows US Jews 'More Optimistic' About Regional Peace in Middle East After Abraham Accords
Saudi FM: Focus of Mideast peace talks should be Israel-PA conflict
Trump to drop Sudan from terror list in presumed prelude to Israel normalization
US removes Sudan from terrorism blacklist in return for $335m
Emirati ministers to visit Israel Tuesday after UAE, Bahrain approve deals
Emirati economic delegation visits Temple Mount, is insulted by Palestinians
Saudi lawyer: 'Free Al-Aqsa from the Palestinian brats'
Top Palestinian official Erekat, now critical, put on ventilator in Jerusalem
As Erekat's health worsens, family 'asked to say goodbye'
Opposition MKs assail Netanyahu's handling of pandemic: A 'shameful failure'
IDF unprepared for chemical attacks, comptroller report warns
Armenian leader accuses Israel of aiding 'genocide' against his people
Revealed: chaining, beatings and torture inside Sudan's Islamic schools
France Vows to Root Out Islamist Extremism After Beheading of Teacher Samuel Paty
Nigerian Protesters Shut Down Africa's Largest City, Escalating Standoff With Government
U.S. blacklists Chinese entities, individuals for dealing with Iran
Chinese military beefs up coastal forces as it prepares for possible invasion of Taiwan
N Korea 'treats detainees as worth less than animals', says HRW
Pentagon estimates cost of new nuclear missiles at $95.8B
6 Russian military officers charged with a worldwide cyberattack
Mark Meadows: Adam Schiff of 'trying to spin a story' claiming Russia behind Hunter Biden emails story
'The Emails Are Russian' Will Be the Narrative, Regardless of Facts or Evidence
Ratcliffe says Hunter Biden laptop, emails 'not part of some Russian disinformation campaign'
Documents show alleged Hunter Biden signature, FBI contacts with computer repair store owner
Giuliani: Computer shop owner who found alleged Hunter Biden emails told FBI he was 'really afraid'
Former Hunter Biden business partner gives 26,000 emails to Breitbart
House Republicans urge Barr to appoint special counsel to probe alleged Biden revelations
'You're a criminal for not reporting it': Trump takes aim at the media's lack of coverage on alleged Hunter Biden emails
Graham considers subpoenas for Twitter, Facebook execs over Hunter Biden emails
Meadows Warns of Lawsuits against Social Media Companies over Censorship of Hunter Biden Reports
Facebook suspends account of Ukrainian politician working with Giuliani
Jewish Republican congressional candidate calls George Soros 'Nazi sympathizer'
As U.S. election looms, Europe weighs risk of a disputed result
U.S. police chiefs grapple with new Election Day threat: Armed men at the polls
Ballot Drop Box Catches Fire In Baldwin Park; Arson Investigation Underway
Supreme Court Rules Pennsylvania Can Count Ballots Received After Election Day
Trump campaign cries foul over change in third debate focus from foreign policy
Debate commission to mute candidates during their opponent's initial responses to prevent interruptions
Bush Staffers Go All In for Joe Biden with Campaign Ads Attacking Trump
Asteroid could strike Earth day prior to election: Astrophysicist Neil deGrasse Tyson
Ice Melt in Alaska Threatens to Unleash Unprecedented 'Mega-Tsunami', Scientists Warn
Small tsunami generated by magnitude 7.5 earthquake that prompted evacuation orders in Alaska
5.9 magnitude earthquake hits near Sand Point, Alaska
5.8 magnitude earthquake hits near Sand Point, Alaska
5.7 magnitude earthquake hits near Sand Point, Alaska
5.6 magnitude earthquake hits near Sungai Penuh, Indonesia
5.5 magnitude earthquake hits near Sungai Penuh, Indonesia
5.5 magnitude earthquake hits near Sand Point, Alaska
5.2 magnitude earthquake hits near Sand Point, Alaska
5.2 magnitude earthquake hits near Kepulauan Barat Daya, Indonesia
5.1 magnitude earthquake hits near Sungai Penuh, Indonesia
5.1 magnitude earthquake hits near Sinabang, Indonesia
Sabancaya volcano in Peru erupts to 26,000ft
Popocateptl volcano in Mexico erupts to 21,000ft
Sangay volcano in Ecuador erupts to 21,000ft
Klyuchevskoy volcano on Kamchatka, Russia erupts to 17,000ft
Reventador volcano in Ecuador erupts to 16,000ft
Fuego volcano in Guatemala erupts to 14,500ft
Conditions at Nyiragongo volcano suggest another disaster is brewing, DR Congo
Tropical Storm Epsilon forms in the Atlantic, expected to become Category 1 hurricane this week
Flooding, landslides plague Vietnam as new tropical depression forms near the Philippines
Bill Gates: 'Shutting down' economy not nearly enough to stem climate change - we need to 'get rid of emissions from all the different sectors'
Churches burned amid tense anniversary protests in Chile
Senate Republicans offer constitutional amendment to block Supreme Court packing
Buttigieg claims Amy Coney Barrett confirmation puts his marriage in danger
Petition alleges culture of sexual abuse cover-up, dismissive leaders at Moody Bible Institute
Churches could soon face prosecution over LGBT treatment, says Steve Chalke
Sexual assault suspect arrested in Los Angeles after standoff on Paramount Pictures lot
Ghislaine Maxwell loses bid to keep her Jeffrey Epstein testimony secret
CNN's Jeffrey Toobin reportedly masturbating on Zoom call that led to New Yorker suspension
Computer glitch said to blame for suspicions Israeli minister lied to contact tracers
Pfizer begins manufacturing COVID-19 vaccines ahead of expected approval
UNICEF To Stockpile Over Half A Billion Syringes For Future COVID-19 Vaccine
Vaccine storage issues could leave 3B people without access
STAT-Harris Poll: The share of Americans interested in getting Covid-19 vaccine as soon as possible is dropping
Flu could shut newly opened schools, says doc, amid worries over vaccine supply
Coronavirus hospitalizations are growing in 37 states as Fauci warns the world not 'on the road' to ending pandemic yet
Trump Trashes Fauci as 'A Disaster,' Openly Discusses Firing Him on a Campaign Call
Twitter blocks post from White House science adviser Scott Atlas
Birx tells friends she was relieved after Trump adviser Scott Atlas' inaccurate mask tweet was removed
Birx confronted Pence about Atlas
Trump Says CNN Only Covers COVID, Calls Them 'Dumb Bastards'
Europe combats second coronavirus wave with new lockdowns, curfews and other measures
Lockdowns in Europe are a warning to the United States
Rural Midwest hospitals struggling to handle coronavirus surge: "It just exploded"
U.S. borders with Canada, Mexico to stay closed to non-essential travel until Nov. 21
Time's up: After a reprieve, a wave of evictions expected across U.S.
IMF: Nearly all Mideast economies hit by pandemic recession
Chinese economy growing as the world still reels from COVID-19
'We Need to Call Out to God': Franklin Graham Calls for a Day of Fasting, Prayer ahead of Election
The Brexit blame game is back as the UK and EU hurtle towards a no deal
Tracking Bible Prophecy Headlines - 10/19/2020
Israel and Bahrain Sign Joint Declaration - but Not Yet a Peace Deal
Landing in Bahrain to sign deal, Israeli official stresses 'genuine peace' hopes
'From friends to family': Israel and Bahrain establish diplomatic relations
Israel, UAE agree on 28 weekly direct flights between Emirates, Tel Aviv
Abbas's Fatah warns Jerusalem Arabs against UAE funding
Top Hamas official: Arab states have severed financial aid to Palestinians
ISIS condemns Israel's normalization deals with UAE and Bahrain
Islamic State calls to attack Saudi Arabia over Israel's deals with UAE, Bahrain
Sudanese group backing normalization with Israel holds first conference
"Surprise: Majority of Arabs back Trump Middle East peace plan, 79% of Saudis"
Trump envoy hopes Israeli-Arab peace deals will continue whatever the U.S. election result
Israel settlement plans draw international condemnation
Germany & Italy Condemn West Bank Jewish Housing Units Expansion
Gantz threatens to pass bill that would end Netanyahu's career
Poll: Israelis believe politics leading virus decisions, pan PM's performance
Top PLO official Saeb Erekat rushed to Israeli hospital as COVID-19 condition worsens
TikTok Vows to Fight Antisemitism
Gantz: Israel will do whatever it takes to stop Iran rearming as UN embargo ends
As UN arms embargo on Iran expires, US vows to punish those who sell it weapons
Iran hails lifting of 13-year UN arms embargo as 'momentous day'
U.S. Only Country to Hold Iran's Mullahs Accountable
Exiled Iranian opposition group claims secret nuclear site revealed
Nagorno-Karabakh: Armenia-Azerbaijan truce broken minutes after deal
Armenia, Azerbaijan blame each other for truce violations
Over 50,000 march in Belarus against authoritarian leader
France to expel 231 suspected extremists after attack on teacher:source
Tens of thousands rally in France after teacher's beheading shocks country
ISIS attacks surge even as Trump boasts of a '100%' defeated caliphate
Tens of thousands rally to demand Pakistan PM Khan resign
U.S. military defends air strikes as Taliban warns of 'consequences'
China warns it will take Americans hostage if DOJ doesn't drop charges against researchers
China, Iran, Russia, N. Korea, 22 others accuse US of 'systematic racial discrimination' at UN
Russian fighter jet flies close to Israir passenger flight over Cyprus
Adam Schiff claims Hunter Biden email stories come 'from the Kremlin'
Rudy's 'Russian Agent' Pal Teases 'Second Laptop' With Hunter Biden Kompromat
Trump says info found on Hunter Biden's laptop is the 'real deal'
Steve Bannon Claims Joe Biden's Son Tried to Recover Hard Drive Amid Russian Interference Concerns
'You just made the connection': Top senator asked if FBI investigated child pornography on Hunter Biden's laptop
Why Twitter and Facebook squelching the Hunter Biden story backfired
Censoring the Biden story: How social media becomes state media
Fact-checking guru blasts Twitter, Facebook as dangerous 'arbiters of the truth' after censoring Biden article
Social media backlash resurrected over Biden's transition team's ties to Facebook and Twitter
Twitter employees openly rip Trump, praise Biden: 'Trump must be defeated'
Trump digs in on conspiracy theory over bin Laden raid
Trump adviser says POTUS will give Biden 'more room' to answer foreign policy questions in next debate
Lara Trump defends president's rhetoric after 'lock her up' chants about Whitmer at rally: 'He was having fun'
'Shorthand for killing someone': Trump campaign disturbed by Gretchen Whitmer displaying '8645' in background for interview
Socialist Mob Attacks NY Republican Party Office, Injuries Reported
'Backhanded racism': Biden supporters weigh in after GOP senator mocks Kamala Harris's name
San Diego school districts overhauls grading system to combat racism
A defunct Soviet satellite and Chinese rocket booster nearly collided in space
Touch-and-go: US spacecraft sampling asteroid for return
10 newly-discovered asteroids within 1 lunar distance in 10 days
5.5 magnintude earthquake hits near El Alto, Peru
5.1 magnitude earthquake hits near Sungai Penuh, Indonesia
5.1 magnitude earthquake hits near Alo, Wallis and Futuna
Sabancaya volcano in Peru erupts to 24,000ft
Sangay volcano in Ecuador erupts to 22,000ft
Popocateptl volcano in Mexico erupts to 19,500ft
Ruiz volcano in Colombia erupts to 18,500ft
Reventador volcano in Ecuador erupts to 15,000ft
Fuego volcano in Guatemala erupts to 14,500ft
Pacaya volcano in Guatemala erupts to 10,000ft
Thousands of homes inundated in deadly central Vietnam floods
Vietnam: Devastating landslides hit army camp
Evacuations ordered in Colorado and Utah as crews battle new blazes
Dying birds and the fires: scientists work to unravel a great mystery
Anti-abortion group says Facebook banned 'late-term abortion' ad exposing Biden and Harris
Frozen food package polluted by living coronavirus could cause infection, China's CDC says
Twitter removes Scott Atlas tweet that said masks were not effective
Dr. Scott Atlas accuses media of spreading 'partial truths' about coronavirus: 'It's very damaging'
Infectious disease expert calls White House advisers herd immunity claims 'pseudoscience'
The coronavirus vaccine will not be free: Americans have already paid for it - twice
Kremlin dismisses vaccine disinformation campaign accusations as 'circus'
Russia shuns tough restrictions even as infections soar
Sweden is moving away from its no-lockdown strategy and preparing strict new rules amid rising coronavirus cases
Polish gym dubs itself a church to bypass virus rules
Andrew Cuomo Targets Jewish Community Again, Blaming Them for Viral Spread in New York
The 'darkest' period of the coronavirus pandemic is still to come, warns top infectious-disease doctor
'Pandemic fatigue' factor in driving surge of COVID cases
'I'm Still Unemployed': Millions In Dire Situation As Savings Start To Run Out
Grocery stores prepare for a 2nd wave of pandemic panic shopping
Coronavirus Pandemic Putting Damper on Holiday Shopping Season
The next economic crisis: Empty retail space
US power advantage over China declines in wake of coronavirus pandemic: Lowy Institute
A Former Goldman Sachs Hedge Fund Chief Has Predicted Bitcoin Is About To Surge To $1 Million - Here's Why
Tracking Bible Prophecy Headlines - 10/18/2020
Dozens of Israelis make their way to Jerusalem in support of Armenia
Azerbaijan Says 13 Killed in Shelling as Conflict Escalates
Armenia, Azerbaijan announce new attempt at cease-fire
Iran says UN arms embargo on Tehran has ended
Beheaded French teacher was threatened online for showing Mohammed cartoons
Murdered French teacher didn't show cartoons to provoke, parent says
'I want freedom': Thais mass to defy protest ban
Thailand Curtails Mass Transit as Protesters Defy Gathering Ban
Putin Says He Wants to Work With Biden, Claims 'Shared Values' Between Democrats and Communism
A tabloid got a trove of data on Hunter Biden from Rudy Giuliani. Now, the FBI is probing a possible disinformation campaign
Giuliani Is 'Drunk All the Time' and Russian Disinformation Campaigns Are Taking Advantage: Trump's Ex-Lawyer
Twitter refuses to unlock New York Post account unless Hunter Biden posts deleted
Biden lashes out at CBS reporter when asked about NY Post report: 'I have no response, another smear campaign'
His reelection bid sagging, Trump derides Bidens as 'an organized crime family'
'Lock Up the Bidens,' Trump Says at Georgia Campaign Rally
Trump rally crowd chants 'lock her up' about Michigan Gov. Whitmer, target of alleged kidnapping plot
'Stunning': Biden slams Trump for shrugging off Whitmer kidnapping plot
Federal Judge Allows Clinton Foundation Whistleblower Complaint To Proceed, Rules IRS 'Abused Its Discretion'
Trump Attacks Next Debate Moderator Kristen Welker as 'Terrible & Unfair' But Says 'I'll Still Play the Game'
Police rip Biden's repeated advice to shoot suspects 'in the leg'
Tech's Influence Over Markets Eclipses Dot-Com Bubble Peak
Elon Musk says SpaceX's 1st Starship trip to Mars could fly in 4 years
5.4 magnitude earthquake hits the Pacific-Antarctic Ridge
5.3 magnitude earthquake hits near Sungai Penuh, Indonesia
5.2 magnitude earthquake hits near Kuril'sk, Russia
5.0 magnitude earthquake hits the South Shetland Islands
Sabancaya volano in Peru erupts to 27,000ft
Popocateptl volcano in Mexico erupts to 19,000ft
Ruiz volcano in Colombia erupts to 19,000ft
Sangay volcano in Ecuador erupts to 19,000ft
Kerinci volcano in Indonesia erupts to 15,000ft
Semeru volcano in Indonesia erupts to 13,000ft
Ebeko volcano in the Kuril Islands erupts to 10,000ft
$7.5 billion and counting: August derecho that slammed Iowa was most costly thunderstorm in US history, data shows
Severe floods claim 47 lives, damage more than 900,000 ha of crops in Maharashtra, India
Colorado's largest-ever fire brings new round of evacuations
Supreme Court rejects SC's appeal to stop giving Medicaid funds to Planned Parenthood abortion clinics
Women's marches storm NY, DC and LA protesting Trump, ACB despite social distancing mandates
COVID-19 case confirmed in pope's Vatican residence
Over half of England's population comes under new virus restrictions
Dark deja vu for European economy as virus cases spike
Prominent rabbi orders Haredi schools to reopen; Netanyahu warns against move
Fear of Haredi revolt said to lead ministers to okay school openings in hotspots
New York said to halt planned Orthodox Jewish wedding with up to 10,000 guests
Rural Midwest hospitals struggling to handle virus surge
Covid Police: Couple Fined Hundreds for Kissing Outside
Scientists worry as more Americans say they'll refuse COVID-19 vaccine
Faster development of COVID-19 vaccine could raise global incomes by $9 trillion, IMF says
McConnell sets Wednesday vote for $500B COVID relief bill
Tracking Bible Prophecy Headlines - 10/17/2020
Israel, Bahrain to sign joint declaration in step toward full peace agreement
Israel-UAE peace deal 'big' for trade in Middle East
Saudi Journalist: Peace With Israel Is A Necessity, Not A Choice; Turkey And Iran Are A Greater Threat Than Israel
Palestinians in Gaza fire rocket into Israel, no injuries
Olive harvest in jeopardy as tensions rise at the West Bank
Big European powers 'deeply concerned' over Israeli settlement plans
Europe slams Israel over Judea and Samaria building plans
Gantz said threatening new elections if Netanyahu tries to again delay budget
Following Facebook, Twitter says it will ban posts that deny the Holocaust
IDF General: If Hezbollah attacks, it will be a nasty war
Lebanon says 'heavily' relying on US to help solve Israel maritime border talks
Cybersecurity groups: Iranians targeted top Israeli firms in ransomware attack
Iran says ports hit by cyberattack this week, but flow of goods unhindered
With Its Economy Plummeting, Iran Is Waiting for a New U.S. President
Senior Libyan coastguard commander arrested for alleged human trafficking
Teacher who showed students Muhammad cartoons decapitated in Paris terror attack
Attacker shouts 'Allahu Akbar' after beheading teacher in Paris
Grisly beheading of teacher in terror attack rattles France
South African white farmers, Black protesters face off over farm murder
Attack on oil company convoy kills 14 in Pakistan
US drone strike kills 2 senior Al Qaeda operatives in Syria
Iran Wants Russia, Turkey to Join in Syria-Style Talks to Solve Armenia, Azerbaijan Fight
US warns of 'serious consequences' as Turkey said to test S-400 defense system
Pentagon condemns Turkey's reported test of Russian-made missile system
Putin Says Russia Has Weapons the US Doesn't, So Trump Should Extend Nuclear Treaty One Year
Navy Seal in bin Laden killing calls out Trump for sharing QAnon conspiracy al-Qaeda leader is still alive
Barr in the middle: MAGA angry about no indictments, while liberals say he's a Trump hack
Judge orders DOJ to find out if Trump's declassification tweets mean entire Mueller report should be released
The latest revelations show Team Obama invented the whole RussiaGate scandal
Source on alleged Hunter Biden email chain verifies message about Chinese investment firm
Chinese Billionaire's Network Hyped Hunter Biden Dirt Weeks Before Rudy Giuliani
Noem argues Hunter Biden story 'does grave damage' to former vice president's 'credibility'
ABC, CNN avoid explosive Hunter Biden report; other networks give it fewer than five minutes, study finds
Twitter appears to backtrack on blocking New York Post article
Republican National Committee files Federal Election Commission complaint over Twitter ban on Hunter Biden articles
Rudy Giuliani's daughter endorses Biden to end Trump's "reign of terror"
Commentary: Is America ready for a boring president?
Record avalanche of early votes transforms the 2020 election
AP-NORC poll: Voters see the nation as fundamentally divided
More Americans Are Renouncing Their Citizenship
More than 150 business groups tell Trump to reverse executive order banning diversity training
San Francisco may change 'inappropriate' names of 44 city schools, including Washington and Lincoln: report
Disney+ adds 'negative depictions' disclaimers on 'Peter Pan,' 'Dumbo,' more movies to curb stereotypes
NASA mission will 'fist bump' an asteroid to reveal the Solar System's secrets
5.4 magnitude earthquake hits near Looc, Philippines
5.1 magnitude earthquake hits near Sungai Penuh, Indonesia
Sabancaya volcano in Peru erupts to 25,000ft
Sangay volcano in Ecuador erupts to 20,000ft
Popocateptl volcano in Mexico erupts to 18,500ft
Fuego volcano in Guatemala erupts to 16,000ft
Reventador volcano in Ecuador erupts to 15,000ft
Kerinci volcano in Indonesia erupts to 15,000ft
Semeru volcano in Indonesia erupts to 13,000ft
Karymsky volcano on Kamchatka, Russia erupts to 13,000ft
Double tropical trouble is possible next week
Death toll jumps to 77 as unseasonal, record rains hit parts of India
At least 12 people dead after heavy rains trigger flooding in Dar es Salaam, Tanzania
Phoenix endures 144 days of 100-degree heat, breaking long-standing record
Trump Reverses Decision to Reject California's Request for Wildfire Relief
Japan to release Fukushima's contaminated water into sea
Biden Endorses Transgender Activism for 8-Year-Old Children
Joe Biden Implies Young Children Should Be Able To Change Their Gender If They Want
7-year-old sexually assaulted during online class in Chicago
Facebook reversing ban on ad that claimed Biden-Harris supports 'abortion up to the moment of birth'
DHS: Cartel Operations That 'Dominate' Drug Flows into U.S. Remain 'Largely Intact' Despite Pandemic
European nations smash Covid-19 records as WHO warns daily deaths could surpass April peak
Switzerland's Yodelers Created One of Europe's Worst COVID Hot Spots
City In China Tests 10 Million People After 13 COVID-19 Cases Are Found
Trump administration to labs: Finish COVID tests in two days or face payment cuts
More Than 1,000 Current and Former CDC Officers Condemn U.S. Covid-19 Response
Pfizer to seek emergency approval for COVID vaccine next month
Trump Announces Partnership With CVS, Walgreens For Nursing Home COVID Vaccination
Russian disinformation effort: Oxford's COVID-19 vaccine turns people into monkeys
Duterte wants entire Philippine population vaccinated for COVID-19
Brazilian Senator Caught With Money in His Underwear During Investigation of Missing COVID Funding
Federal judge says Cuomo coronavirus restrictions may turn NYC 'desolate,' but allows them
Unemployment aid is running out for millions: "People are going to become desperate"
Stimulus impasse continues as a year goes by since Pelosi and Trump last spoke
$3.1 Trillion: Pandemic Spending Drives The Federal Budget Deficit To A Record
Top World Bank economist says coronavirus pandemic morphing into 'major economic crisis'
Boris Johnson warns U.K. must prepare for no-deal Brexit
Tracking Bible Prophecy Headlines - 10/16/2020
Netanyahu hails 'warm peace' with UAE as Knesset debates normalization deal
Knesset approves UAE normalization 80-13; mainly Arab party is sole opposition
El Al Airlines Chosen to Fly Israeli-US Delegation to Bahrain
In rare Zoom call with Israelis, Sudanese activists say country ready for peace
Sudanese ex-MP plans delegation to 'accelerate normalization' with Israel
Pompeo announces plans for new US embassy in Riyadh
Jordan and Saudis tighten screws on PLO and Hamas
Israel and Lebanon Begin Talks on Sea Border, With U.S. as Mediator
PM: Successful Lebanon maritime talks could be first step to 'true peace'
Plans for over 2,700 more settlement homes advanced - making 5,000 in 2 days
Settler leader: Likud must rid itself of Netanyahu
Anti-lockdown protester hit by security car in Haredi settlement, lightly hurt
IDF Special Forces carry out covert operation, destroy two Syrian outposts
How the Armenian-Azerbaijani conflict could impact Israel's regional strategic landscape
Nagorno-Karabakh volunteers get weapons as clashes intensify
Nigeria's Army Says It Is Prepared to Step In to Quell Protests
Top IRGC general: 'If we need to close the Strait of Hormuz, we can do it'
Pro-Iran fighters in Iraq say truce with US hinges on American withdrawal
Celebrations as Yemen civil war prisoners freed in huge swap
The Turkish lira is getting smoked, will crash to new lows due to 'unorthodox' policies, analysts say
Kyrgyzstan's President Resigns Amid Turmoil Following Disputed Election
EU Sanctions Russian Officials Over Navalny Poisoning, Citing Chemical Weapons Use
Russia, US divided over extending last nuclear arms pact
Sweden to increase military spending by 40% as tension with Russia grows
India Has Few Options to Thwart Chinese Aggression
China uses new tactic in campaign against Taiwan with spy accusations
Thailand Declares State Of Emergency Amid Anti-Government Protests
Security Guard Assigned To Ballot Box In NE Baltimore Shot Overnight
US gun sales soar amid pandemic, social unrest, election fears
'This is how freedom dies': Left media still interfering with 2020 election
Hunter Biden emails purport to expose Democratic nominee as a 'liar'
Emails reveal how Hunter Biden tried to cash in big on behalf of family with Chinese firm
Hunter Biden demanded Chinese billionaire pay $10 million for 'introductions alone,' emails show
Giuliani: Hunter Biden emails prove family 'has been selling Joe's office to the highest bidder'
Levin rips 'Biden mob family,' says purported emails to Hunter from Burisma brass 'sound like a valentine'
Washington Post: White House was warned that Giuliani was being used by Russians to 'feed misinformation' to Trump
New York Post 'bombshell' echoes false Kremlin propaganda about Joe and Hunter Biden
House Republicans ask FBI if it had Hunter Biden's alleged laptop during Trump's impeachment
Trump demands Joe Biden release documents on 'business dealings'
Mainstream media ignores, downplays New York Post bombshell on Hunter Biden
ABC's George Stephanopoulos avoids explosive Hunter Biden report during Biden town hall
Trump says Biden family 'protected' by Big Tech, threatens platforms 'unless they shape up'
Twitter locks official Trump campaign account over sharing Hunter Biden video
Twitter suffers embarrassing outage amid Post censorship controversy
Twitter says massive outage caused by 'inadvertent' systems change
Senate to Subpoena Twitter CEO Over Blocking of Disputed Biden Articles
Gregg Jarrett: Facebook and Twitter's censorship is an insult to democracy - they must stop or be broken up
FCC moves to 'clarify' Section 230 law following censoring of Post story
While censoring Hunter Biden story, Twitter allows China, Iran state media
Hunter Biden tabloid story raises disinformation campaign fears
'There are no more guardrails': Obama lashes out at Trump for spreading misinformation
Biden campaign 'glad' social media cracked down on NY Post, claims it proves 'allegations are false'
C-SPAN political editor Steve Scully suspended after admitting he lied about his Twitter feed being hacked
YouTube bans conspiracy theory content targeting individuals or groups
Navy SEAL who killed bin Laden slams Trump for retweeting QAnon conspiracy theory
Trump pressed by Savannah Guthrie on conspiracy retweets: 'You're not like someone's crazy uncle'
Dan Gainor: Trump's NBC town hall turns into debate with moderator - and Trump wins
NBC faces backlash after agreeing to Trump town hall adjacent to Biden's ABC town hall
Trump says only Jesus Christ more famous than him
GOP Sen. Sasse says Trump 'kisses dictators' butts' and mocks evangelicals
Dianne Feinstein Caught On Hot Mic Bringing Up Amy Coney Barrett's Religion Again
Jennifer Rubin calls Amy Coney Barrett 'clueless,' says hearing is 'a festival of White Privilege'
Liberal group calls for Feinstein to stand down from Judiciary Committee role after Graham hug
Judiciary Democrats try to delay Barrett confirmation after CNN's KFile finds omissions in Senate paperwork
Trump Supreme Court pick heads toward Senate vote despite Democratic protests
Joe Biden on Packing the Court: 'Depends on How It Turns Out'
Biden's court-packing 180, says he will now tell voters his stance before election
The anti-LGBTQ bullying campaign Spirit Day 2020: Celebs, lawmakers, athletes send messages to LGBTQ youth
China, US space rivalry may heat up after Nasa's Artemis Accords signed, analysts say
Pieces of orbiting space junk 'avoid collision'
5.4 magnitude earthquake hits near Sungai Penuh, Indonesia
5.1 magnitude earthquake hits the Kermadec Islands region
5.0 magnitude earthquake hits the central Mid-Atlantic Ridge
Sabancaya volcano in Peru erupts to 25,000ft
Sangay volcano in Ecuador erupts to 22,000ft
Popocateptl volcano in Mexico erupts to 20,000ft
Klyuchevskoy volcano on Kamchatka, Russia erupts to 20,000ft
Ruiz volcano in Colombia erupts to 19,000ft
Reventador volcano in Ecuador erupts to 15,000ft
Lava lake rises at dangerous African volcano
'Waterlogged' Vietnam on alert for more tropical downpours, flooding
Monsoon floods affect millions in India and Bangladesh
Hyderabad floods plunge parts of city into darkness, angry residents take to Twitter
If last week's storm seemed unusual, it was. It was the first derecho in Massachusetts since 1995.
This September broke another heat record across the globe
In California: NorCal faces more power shutoffs, state sees record-breaking meth busts
What Happens When Covid-19 Meets Toxic Air? India Is About to Find Out
A new coronavirus that could be even more dangerous was just discovered in China
Chinese state broadcaster repeatedly pans away as Xi Jinping coughs 'violently' during key speech
China Drugmaker Gives Unproven Covid-19 Vaccine to Students Going Abroad
Putin Announces Approval Of A 2nd Unproven Coronavirus Vaccine
Russian Hospitals Near Capacity as New COVID Cases Spike: 'We Are Out of Beds'
Europe scrambles to contain virus surge, reimposes restrictions
Berlin tourism department pulls controversial ad showing woman giving middle finger to those without masks
Police raid homes of French officials in coronavirus probe
Health workers in France go on strike as coronavirus cases surge
Netanyahu: If numbers go up we will tighten lockdown Israel again
Violent Clashes During Israeli Police Raid on Wedding Spark Criticism From ultra-Orthodox Leaders
NY Jewish leaders call virus rules 'blatantly anti-Semitic'
Justin Trudeau: Canada-US border will stay closed until America gets COVID-19 under control
Kamala Harris suspends travel after staffer contracts COVID
Biden won't isolate after flying with positive COVID-19 patient
Chris Christie says he regrets not wearing a mask at White House prior to contracting COVID-19
Chris Christie says he was in ICU for 7 days battling Covid-19, urges Americans to wear masks
'Get the kids back to school': Donald Trump uses son's COVID-19 diagnosis to push for reopening classrooms
1 billion kids in developing nations may be out of school due to pandemic, says World Bank head
The kids aren't all right: COVID-19-fueled stress eating, inequities, lack of fitness expected to boost obesity, experts say
Fauci on coronavirus herd immunity: 'That is nonsense and very dangerous'
President Trump says, without evidence, that Dr. Anthony Fauci is a 'democrat'
A Demoralized CDC Grapples With White House Meddling and Its Own Mistakes
Remdesivir didn't reduce mortality among COVID-19 in WHO study: Report
Trump urges big COVID-19 stimulus, McConnell disagrees as talks continue
Donald Trump Says China Will Pay for Stimulus Bill: 'They're the Ones That Caused This Problem'
US jobless claims rise to 898,000 with layoffs still high
8 Million Have Slipped Into Poverty Since May as Federal Aid Has Dried Up
'Nightmare' U.S. stock valuations driven by 'young, dumb' investors, fund manager says
Tracking Bible Prophecy Headlines - 10/15/2020
Meeting Saudi FM, Pompeo encourages normalization with Israel
Pompeo: US committed to Saudi Arabia to deter Iran
Sudanese ex-MP plans delegation to 'accelerate normalization' with Israel
Netanyahu won't reveal secret parts of UAE deal in Knesset until after MKs vote
Peace with UAE gets real as Israeli bank issues first guarantee
Israel's pact with the UAE is not about peace. It's a business deal
In first, UAE plane crosses Israel's skies en route to Abu Dhabi
Al-Qaeda slams UAE, Bahrain for normalization with Israel; calls for attacks
PA instructs its officials not to attack Arab leaders, countries
Israel advances plans for over 2,100 new settlement homes
High Court demands explanation from government over law banning protests
Ministers to vote on separate lockdown exit plans for low, high infection zones
Coronavirus lockdown 2.0 deepens divisions, social gaps in Israel
Deri said to warn of possible Haredi 'revolt' if yeshivas barred from reopening
Resentment of Haredim on virus violations set to dominate next election - expert
Citing 'trauma porn,' MK raps TikTok for failing to halt spread of anti-Semitism
Lebanon, Israel have 'productive' first talks on setting maritime border
Iran reports 'large-scale' cyberattack on government institutions
US hostages released in Yemen 'prisoner swap'
Thai protests: Large gatherings banned under emergency decree
US may sanction banks doing business with those linked to Hong Kong crackdown
Photocopying Hymns Is Now Illegal in China: 'I Don't Even Dare' Do it, Shop Owner Says
China's Xi Jinping tells troops to focus their 'minds' to prepare for war
Russian opposition leader Alexey Navalny calls on Trump to condemn poison used against him
How Russia and China weaponize technology to manipulate the masses
US Supreme Court judge's wife: George Soros 'really running the Democrat Party'
CIA whistleblower implicates Obama, Hillary, Biden has delivered 'unquestionable evidence' of Obama administration's role in covering up Benghazi, death of Seal Team 6
Donald Trump Retweeted A Conspiracy Theory that Biden Had Seal Team 6 Killed
Smoking Gun! Oligarch Paid Hunter for Biden to Threaten Ukraine
Smoking-gun email reveals how Hunter Biden introduced Ukrainian businessman to VP dad
Hunter Biden email story: Computer repair store owner describes handing over laptop to FBI
Biden Burisma Bombshell: Newly Discovered Email Exposes Potential Problem for VP Biden
Sen. John Kennedy: New Hunter Biden report as serious as 'four heart attacks and a stroke'
Hunter Biden emails under investigation by Senate Homeland Security Committee after hard drive report emerges
Facebook, Twitter make editorial decisions to limit distribution of story claiming to show 'smoking gun' emails related to Biden and his son
Brent Bozell: NY Post's Hunter Biden story censored by Facebook, Twitter - Big Tech votes for Biden
Democrat Executive at Facebook Suppresses Story Damaging to Biden
Twitter warns users that Hunter Biden story may be 'unsafe'
Twitter's Jack Dorsey says company botched blocking NYP article on alleged emails on Hunter Biden's laptop
CNN offers no airtime to New York Post's Hunter Biden report while also skipping Amy Coney Barrett hearing
Twitter locks out Kayleigh McEnany from her personal account for sharing New York Post's Hunter Biden report
'Censorship should be condemned': Kayleigh McEnany rips Twitter after it locked her out of personal account
'I'm Not Happy': Trump Won't Commit to Keeping Barr as AG If He Wins Reelection
White House official pushes back on Trump's Barr critique, claiming AG 'saved his presidency'
AG Barr on Durham report: Will be 'significant developments' before election
Feds chased suspected foreign link to Trump's 2016 campaign cash for three years
Fake News Hub from 2016 Election Thriving Again, Report Finds
Ex-White House physician Ronny Jackson 'convinced' Biden not fit for office
As he battles for seniors' votes, Trump tweets a meme mocking Biden as elderly and disabled
'Not Our Faith': Bipartisan Christian Group Seeks to Draw Evangelical Voters Away from Trump
White Evangelicals Are Actually for Trump in 2020, Not Just Against His Opponent
Virginia governor on alleged kidnapping plot: Trump's rhetoric 'emboldening' white supremacists
Twitter suspends fake accounts pretending to be Black Trump supporters
Bill Gates: 'I was naive at Microsoft,' didn't realize success would bring antitrust scrutiny
5.0 magnitude earthquake hits the Mid-Indian Ridge
Sabancaya volcano in Peru erupts to 27,000ft
Sangay volcano in Ecuador erupts to 22,000ft
Reventador volcano in Ecuador erupts to 15,000ft
At least 13 killed as worst rains in more than 100 years flood Hyderabad, India
Facing new fire threat, PG&E cuts power to tens of thousands
Cameron Peak fire now largest in Colorado history after winds fuel explosive growth to 158,300 acres
Vatican opens trial for sex abuse for first time in history
Fuller Theological Seminary can expel students in same-sex marriages, judge rules
Democrats Smear Barrett for Saying 'Sexual Preference,' a Term Used by Biden and Ginsburg
Merriam-Webster changes its definition of 'sexual preference' as Barrett gets called out for using term
Amy Coney Barrett hearings leave Republicans proud, Democrats decrying 'sham'
'The Dogma Lives Loudly in Me': Mike Pence Defends Amy Coney Barrett's Faith ahead of Confirmation Hearing
Roe v. Wade Is Not a 'Super Precedent' That Can't Be Overturned, Amy Coney Barrett Says
Feinstein: Barrett hearing witness will include woman who 'fought' for 'right to obtain an abortion at age 16'
Armed anti-abortion guards pepper spray counter-protesters at California Planned Parenthood
Netherlands to expand euthanasia law, allowing doctors to end lives of children under 12
Overdose deaths rise, driven by illegal opioids and the pandemic
Amid COVID-19, Pro-Lifers Push to Avoid Abortive Fetal Cells in Medicine
People vulnerable to diabolic attacks during pandemic: exorcist
Governments Use Pandemic To Crack Down On Online Dissent: Watchdog
'On brink of disaster': shaken Europe battles COVID surge
UK's COVID-19 strategy unraveling as regions choose own path
Britain's Boris Johnson pressured to introduce 'circuit breaker' lockdown to stop the coronavirus
Coronavirus: Germany toughens restrictions as it enters 'decisive' phase
Covid-19: Macron announces four-week curfew in Paris region and other cities, starting Saturday
Iran at breaking point as it fights third wave of coronavirus
Melania Trump says son Barron tested positive for COVID-19, had no symptoms
'Mass resignation': Fauci likely safe for now as uproar feared if Trump ousts him
FDA faults quality control at Lilly plant making Trump-touted COVID drug
YouTube bans misinformation about Covid vaccinations
Tucker Carlson responds to CDC after agency critiques commentary about mask-wearing - CDC 'didn't dispute that we showed accurate data'
Florida parents fight back against school mask mandates with lawsuit fundraiser
Nashville's COVID Police Are Coming After Christians Who Gathered to Worship Outdoors
CDC Chief: Thanksgiving Gatherings Could Send COVID-19 Cases Soaring
Shaky U.S. Hospitals Risk Bankruptcy in Latest Covid Wave
'Take The Deal': Prominent Dems Scorch Pelosi After She Refuses $1.8 Trillion White House COVID Deal
Wall St ends down after Mnuchin dims stimulus hopes
IMF revises its global GDP forecast higher, but warns the economy 'remains prone to setbacks'
Christian leaders worldwide call on IMF and World Bank to cancel debts of the poorest nations
Tracking Bible Prophecy Headlines - 10/14/2020
Israeli-US delegation to visit Bahrain on second 'historic' flight to ready pact
Top UAE official laments PA's ingratitude after Abbas envoy rants on Israel ties
Palestinian Authority PM: God help us if Trump reelected
Israeli news crew attacked by settlers during West Bank clashes
After Decades of Peace, Jordan Finally Opens up Skies to Israel
Lebanon and Israel, long-time foes, to start talks on disputed waters
'This is a revolution': Israeli drone company plans for worldwide aerial-supply networks
US, Germany demand Turkey end 'provocation' against Greece
10 people have died in Nigeria's ongoing protests over police brutality, Amnesty International says
Trump wants to withdraw troops from Somalia: Report
Humanitarian crisis feared as Nagorno-Karabakh ceasefire buckles
Top European rabbi to address Saudi Arabia interfaith forum
Saudi Arabia fails in bid for seat on UN Human Rights Council
Cuba, China, Russia elected to UN Human Rights Council; US brands it a 'mockery'
China Threatens U.S. With 'Necessary Reaction' for Selling Weapons to Taiwan, Warns India and Japan Over Territory
US moves to sell Taiwan $2B coastal defense cruise missile package to deter Chinese invasion
Threat from nuclear weapons and missiles has grown since Trump entered office
A Weeping Kim Jong Un May Hand Donald Trump an Unexpected Pre-Election Diplomatic Triumph
Video shows biggest WWII bomb found in Poland exploding while being defused
Romney decries state of America's 'vile, vituperative, hate-filled' politics, puts blame largely on Trump
Alarm grows over Trump team's efforts to monitor polls
Proud Boys Supporter Warns 'Civil War' Could Break Out If Trump Loses Election
Conspiracy Theories Find Audience in Democrats, Republicans
Barr's 'unmasking' investigation concludes without charges
White House official: Trump will defy 'inaccurate' US polls
US Supreme Court won't hear case on Trump's alleged profits from presidency
Joe Biden, after avoiding questions on court packing, says he is 'not a fan'
Amy Coney Barrett faces pressure during hearing, responds with grace and poise, experts say
Amy Coney Barrett answers questions at confirmation hearing without notes, holds up blank notepad
Senate Dems 'trapped' on Amy Coney Barrett confirmation hearing: Gingrich
Barrett unscathed by tough Democratic confirmation probing
Amy Coney Barrett distances herself from Trump tweets, says she won't be anyone's 'pawn'
Barrett says Roe v. Wade is not a 'super precedent' that cannot be overturned
Democrats attack Amy Coney Barrett for saying 'sexual preference,' but Biden used same term in May
Sen. Hirono Stuns, Asks Amy Coney Barrett If She's Sexually Assaulted Anyone
Ghislaine Maxwell urges U.S. appeals court to keep damaging deposition secret
Justice Department sues author of Melania Trump tell-all book, says Stephanie Winston Wolkoff broke non-disclosure agreement
Christian group launching ads charging Trump 'used Christianity for his own purposes'
Commentary: If you are Evangelical and a US citizen, vote immediately - don't wait for Nov. 3
Two fireballs over the southern Spain
5.3 magnitude earthquake hits the Socotra region
Sabancaya volcano in Peru erupts to 26,000ft
Sangay volcano in Ecuador erupts to 24,000ft
Popocateptl volcano in Mexico erupts to 20,000ft
Reventador volcano in Ecuador erupts to 14,000ft
Dozens killed in floods across Southeast Asia as tropical storm Nangka approaches
Death toll climbs to 29, over 130,000 houses flooded in central Vietnam
900 homes inundated after flash floods and landslides hit West Java, Indonesia
Darwin records highest October daily rainfall since 1941 - Northern Territory, Australia
India at No. 3 in disaster ranking; worldwide losses at $3 trillion
Tourist returns stolen artifacts from Pompeii after claiming to suffer curse: 'I was young and stupid'
Under the U.S.-Mexico border, miles of tunnels worth millions of dollars - to traffickers
Mexico is poised to become the biggest legal marijuana market in the world. Who will most benefit?
Supreme Court rejects challenge to Planned Parenthood funding
The United Nations Continues Its Abortion Advocacy
The Netherlands considering allowing euthanasia for terminally ill kids under 12
Israel to Form Government Committee to Assist Transgender Community
81 Israelis suspected of being reinfected with coronavirus - Health Ministry
U.S. pauses Eli Lilly's trial of a coronavirus antibody treatment over safety concerns
Dutch woman dies after catching Covid-19 twice, the first reported reinfection death
National Guard called in to help contain COVID outbreaks at two Minnesota nursing homes
Facebook to Ban Ads Discouraging Vaccines
Trump Goes After Dr. Fauci, Trashing Him Over Masks: 'Tony's Pitching Arm is Far More Accurate Than His Prognostications'
Fauci says Trump campaign is "harassing" him with unauthorized ad
Michigan Supreme Court rules against governor again, ending Covid-19 executive orders
Nursing home residents stage heartbreaking protest outside facility: 'Rather die from COVID than loneliness'
'Like we're going into quarantine': Americans plan to stockpile food this fall over fears of COVID-19 surge, election unrest
Pelosi defends rejecting White House's stimulus proposal: Americans' 'needs are not addressed in the President's proposal'
Pelosi lashes out at CNN's Wolf Blitzer as GOP 'apologist' during testy exchange on stalled COVID stimulus
IMF cuts its global economic forecasts for 2021 and warns of 'long, uneven' recovery
As pandemic rages, Mexicans pray to death 'saint'
Tracking Bible Prophecy Headlines - 10/13/2020
Palestinians facing immense pressure to resume peace talks with Israel
Saudi Arabia: We, Too, Are Fed Up with the Palestinians
Saudi Arabia is the 'white whale' of Israel's Middle East peace deals, Jerusalem official says
Sovereignty Movement calls for clarity ahead of UAE peace deal vote
Cabinet unanimously approves UAE normalization deal
Netanyahu and UAE crown prince agree to meet 'soon' as cabinet okays treaty
Cargo vessel bearing goods from the UAE arrives in Haifa Port
Aiming for regional peace, could normalization deals spark arms race instead?
Mass anti-Netanyahu rallies planned as government ends lockdown curb on protests
Bennett assails Netanyahu over virus response: 'Nation's lost its faith in you'
People in Gaza sifting through rubbish for food, UN head says
Facebook Bans Holocaust Denial To Fight 'Alarming Level Of Ignorance'
First Time Ever, World Zionist Congress to Convene Online
Lebanese NGO acted as front for Hezbollah, storing arms which exploded
IAEA: Iran lacks sufficient uranium for nuclear bomb
Iran says 'historic' US defeat close as arms embargo to be lifted within days
Iran: The US Worships the God of Violence
Turkey-Greece tensions re-escalate as Turkish survey ship heads into Med
USCIRF on rising violence in Burkina Faso: 'Epicenter of global crises'
Belarus allows police to use lethal weapons at mass anti-government protests
Navalny poisoning to trigger sanctions on Russians by E.U., diplomats say
Yemen Peace Process Falters as Fighting Intensifies and Hunger Spreads
China, Russia and Saudi Arabia set to join UN human rights council
Academics warn of 'chilling effect' of Hong Kong security law
Malaysia detains Chinese vessels for trespassing in territorial waters
Japan sends three vessels to South China Sea in anti-submarine exercise
China Media Says Risk of War With Taiwan Rising, Despite President's Conciliatory Speech
Taiwan Wants Strong U.S. Defense to Make Invasion 'Painful' As China Conflict Fears Grow
White House moves forward on three arms sales to Taiwan
Kim Jong Un's 'monster' missile could overwhelm US defense systems
Kim Jong Un Cries During Public Speech Apologizing for Regime Failings
Philippine Congress enters crisis over leadership standoff
Paris police station stormed by mob with metal bars and fireworks
The Great California Exodus Accelerates
These states are ditching Columbus Day to observe Indigenous Peoples' Day instead
Trump demands FBI focus on Antifa after riot declared in Portland
Trump ridicules Biden for saying he's running 'for the Senate,' forgetting Romney's name
Trump campaign official blames Biden lead on 'skewed' polls
U.S. TV news networks aim for credibility, not speed, on election night
Trump-Biden results might not be known on election night, Florida officials warn
Georgia marred by technical problems, long lines on first day of early voting
Ambulance arrives for Georgia voters 'passing out' in long lines: Report
'I'm worried about everything': Fearing their votes won't count, Arizonans rush to cast ballots early
Rep. Doug Collins introduces resolution to push for Pelosi removal as House speaker
Trump could be slammed with a pile of personal lawsuits once he leaves office. Here are 9 major ones he'll have to face.
German-Style Internet Censorship Catches On Around the World
China held a $1.5 million lottery to test a new digital currency
White House pushes Pentagon to jumpstart a national 5G network
Rise of the Machines: One of These Advanced Robots May Soon Take Over the World
Wearable tattoo: Scientists print sensors directly onto skin without heat
Polish divers work to defuse WWII 'earthquake' bomb
"Asteroid" entering Earth's orbit may actually be a 1966 NASA rocket
Massive, slumping mountainside in Barry Arm poses risk of catastrophic landslide and mega-tsunami, Alaska
Large 'impressive' landslide hits Eyjafordur, Iceland
5.5 magnitude earthquake hits near La Esperanza, Mexico
5.2 magnitude earthquake hits near Sitia, Greece
5.1 magnitude earthquake hits near Nuevo San Carlos, Guatemala
5.0 magnitude earthquake hits near Ubinas, Peru
Increased seismic activity recorded at Icelandic volcano which cancelled hundreds of flights
Sabancaya volcano in Peru erupts to 27,000ft
Sangay volcano in Ecuador erupts to 21,000ft
Fuego volcano in Guatemala erupts to 15,000ft
Reventador volcano in Ecuador erupts to 15,000ft
'Nothing Left': How Back-to-Back Hurricanes Gutted a U.S. Town
Hurricane Delta Has Moved On but Perfect Storm Now Hits Oil
Floods, rough seas kill 18 in Vietnam as fresh storm on the way
Wildfires rage across South America, causing 'total destruction'
Firefighters battle blaze on Mount Kilimanjaro seen from miles away
Statistics: Sharp increase in natural disasters over the past 20 years
Mumbai Blackout Leaves Millions Without Power for Hours
Mumbai Returns to Normal After Worst Power Failure in Decades
Mother, unborn child killed when 'friend' allegedly cuts baby out of womb: Grandmother speaks
Ex-members of religious group mixed on Barrett nomination
'I Believe in the Power of Prayer': Amy Coney Barrett Thanks Americans for Encouragement
U.S. Supreme Court nominee Barrett pledges to follow law, not personal views
Cory Booker Finally States the Obvious at Barrett Hearing: "This Is Not Normal"
CNN skips much of historic Amy Coney Barrett hearing, gets bashed
Sen. Harris: Ginsburg's legacy is in jeopardy
Health care is focus as US Supreme Court hearing on Barrett opens
Mallinckrodt Files Bankruptcy to Settle Pile of Opioid Suits
Ted Sarandos, Netflix's Co-Chief Executive Officer, responds to 'Cuties' backlash following indictment - 'It's a film that is very misunderstood'
Transgender man's dream of joining U.S. military thwarted for now
Israeli Orthodox rabbi: Judaism doesn't ban same-sex couples building families
Haredi health pioneer: COVID-19 defiance fuels anti-Semitism, sullies God's name
Tel Aviv hospital: We can't take any more COVID patients requiring special care
Slowest part of COVID tests 'eliminated' with Israeli single-molecule method
Trump tests negative for the coronavirus on consecutive days, White House doctor says
Trump tells Florida rally he feels 'powerful' and wants to 'kiss' everyone after Covid-19 battle
Trump Rallies Raise Concern About Spread of Virus, Fauci Says
Covid-19 Soars in Red States as Trump Restarts Rallies
Biden says Trump's 'reckless personal conduct' since COVID diagnosis is 'unconscionable'
Vatican Swiss Guards contract COVID-19, sparking concerns about Pope Francis
Russia says human trials of its coronavirus vaccine have begun in the Middle East
J&J pauses COVID-19 vaccine trials due to unexplained illness in participant
Letting virus 'run free' with eye to herd immunity is 'unethical' - WHO
CDC Study Finds Overwhelming Majority Of People Getting Coronavirus Wore Masks
A 'second wave' of mental health devastation due to Covid-19 is imminent, experts say
Number of divorce cases in DC area surge amid coronavirus pandemic
Covid-19 cases surging in Europe, triggering tightening restrictions
New coronavirus surge has UK at 'tipping point' as new lockdown restrictions expected
As Coronavirus Infections Rise in Europe, So Do Travel Restrictions
Police Arrest Anti-Lockdown Protest Leader In New York's Orthodox Jewish Community
Nashville 'worship protest' under investigation after drawing largely unmasked crowd of thousands
California pastor fighting $220K in fines for holding in-person worship services
Judge Sides with D.C. Church: City's Ban on Outdoor Worship Violates Federal Law
Bank of England asks banks on readiness for negative rates
Brexit: Time for trade deal getting short, PM warns
A collapse of global tax talks could cost $100 billion, OECD says
Tracking Bible Prophecy Headlines - 10/12/2020
Cabinet to vote on UAE peace agreement Monday
Israel will oppose any US sale of F-35 jets to Qatar, minister says
Commentary: Setting the Saudi stage for normalization - Rapprochement in the Gulf is not an overnight phenomenon
Sudanese PM: Removal of terror blacklisting shouldn't be linked to normalization with Israel
Arab social media hyper-critical of normalization with Israel, ministry says
How False Assumptions Prevent Israeli-Palestinian Peace
Israel and Hamas said to reach agreement for 6-month ceasefire
IDF melting pot melts down into violence between battalions
New anti-Netanyahu demos in Israel despite virus rules
Netanyahu won't oppose resumption of protests against him
Man arrested over swastikas sprayed near Louvre museum in Paris
Top IRGC official: Many Israelis willing to cooperate with Iran
Iran-backed militias offer truce for US troop withdrawal
Report: Iranian diplomat held in Belgium on terror charges warned of retaliation
Egypt's Sisi urges awareness of 'conspiracies aiming at undermining stability'
Egypt's president signs strategic maritime deal with Greece
With Elections Ahead, Some African Presidents Try Engineering Results
UAE official says Turkey's army in Qatar destabilizes region
The Nagorno-Karabakh conflict is ushering in a new age of warfare
Azerbaijan, Armenia report shelling of cities despite truce
Rights group: Scores detained during protests in Belarus
Kidnapped, Raped, and Forced into Islam: The Plight of Christian Girls in Pakistan
Pakistan bans TikTok, citing 'immoral and indecent' content
Indonesian Police Nab Thousands Protesting New Law, Antara Says
North Korea unveils 'monster' intercontinental ballistic missile at parade
Emergency meeting held in South Korea after North Korea parades new missiles
North Korea's massive new missile could help Iran threaten Israel
Trump hoping to strike last-minute nuclear arms deal with Putin before election: report
The Taliban on Trump: "We hope he will win the election" and withdraw U.S. troops
Trump campaign rejects Taliban support for 2020 reelection
Specter of Election Chaos Raises Questions on Military Role
In wake of plot, Whitmer 'not worried' about Election Day violence, says state is prepared
Fake-Poll Alert: Proof Biden Is Not Winning
Biden says 'chicanery' at polls is the only way he could lose US election
Biden 'sounding very much like Trump' by warning of 'chicanery' at the polls: reporter
'Everything he says is a lie': Trump claims Biden gets a pass on his policy flip-flops
'Defund the police' movement takes toll on NYC's crime rate, law enforcement and Dem critics claim, as shootings and murders spike
Colin Kaepernick calls for abolishing police and prisons in new essay series
Denver shooting at protest leaves 1 dead; news station's private security guard in custody - The man who was shot was part of a pro-police "Patriot Rally"
Paris police station targeted in 'violent attack'
Mexican president calls on Pope Francis, Catholic Church to apologize for conquests
Fake asteroid? NASA expert identifies mystery object as old rocket
5.7 magnitude earthquake hits the Easter Island region
5.1 magnitude earthquake hits the Izu Islands, Japan region
5.1 magnitude earthquake hits near Palekastro, Greece
Sabancaya volcano in Peru erupts to 27,000ft
Popocateptl volcano in Mexico erupts to 20,000ft
Ruiz volcano in Colombia erupts to 20,000ft
Reventador volcano in Ecuador erupts to 15,000ft
2020 hurricane season breaks 1916 landfall record with Hurricane Delta
CSX train derails in Georgia after heavy rains from remnants of Hurricane Delta
Sweltering heat, power outages greet Louisiana evacuees returning from Hurricane Delta
California wildfire that killed 4 may have been sparked by power line equipment
PG&E equipment seized in Northern California wildfire investigation
Pope in TED talk: Earth cannot be squeezed 'like an orange'
NFL encourages players to come out in new PSA for National Coming Out Day
Gender clinic offers 'fairytale' promises to children over transitioning, court hears
Dozens Of Black Employees Said They Faced Racism At Planned Parenthood, An Internal Audit Found
U.S. Supreme Court Nominee Barrett Pledges to Follow Law, Not Personal Views
Liberal Jewish Groups Sign Letter With Other Religious Orgs Opposing Amy Coney Barrett's Nomination
US Senate gears up for contentious Amy Coney Barrett confirmation hearing
Senators weigh COVID risk for Barrett Supreme Court hearing
Judiciary Dems say Amy Coney Barrett's supplemental questionnaire 'raises more questions than it answers'
Biden takes heat after saying confirming Barrett would not be 'constitutional'
Schumer calls on Barrett to commit to recusing herself from Affordable Care Act case if confirmed
Canadian woman loses Supreme Court appeal to stop husband's medically assisted death
The Cult of Covidism Has Invaded the Church
Hospital staff infected with coronavirus in air released from ventilator
England to have 3-tier lockdown system amid 'tipping point'
Politician raises alarm over Trudeau Govt's plan to build COVID 'Quarantine/Isolation' camps
Trust in science wanes, another casualty of coronavirus pandemic
Anthony Fauci criticises Donald Trump for using his words out of context
President Donald Trump's Alleged Muse On 'Superman' Stunt Has Twitter Leaping Tall Buildings
Twitter adds warning to 'immune' tweet by US President Trump
Regeneron executives sold more than $1m in stock after Trump praised Covid 'cure'
Bill Gates says Trump's coronavirus treatment won't work for everyone, shouldn't be called 'cure'
Regeneron CEO cautions Trump's results are 'a case of one,' and coronavirus drug needs more testing
Hoping to outdo Trump's 'miracle cure,' Israelis develop new antibody cocktail
Unmoved by COVID rules, ultra-Orthodox in Brooklyn celebrate holiday under radar
Brooklyn anti-lockdown protest leader says he'll be arrested for 'inciting riot'
Israel Health minister urges full compensation for businesses, workers hit by lockdown
WHO warns against COVID-19 lockdowns due to economic damage
Congress needs to be 'aggressive' with economic assistance to boost recovery, Fed's Kashkari says
Over $150,000 in Fines Issued on First Weekend of New N.Y.C. Lockdown
Man involved in verbal altercation with Dollar General employee over national coin shortage
Trump less trusted across advanced economies than China's President Xi
Tracking Bible Prophecy Headlines - 10/11/2020
Trump picks up another Nobel Peace Prize nomination from Europe after diplomatic victories
'Knesset must not be a rubber stamp': MK demands full details of UAE deal
Signs Saudis are edging towards historic Israel peace
A Saudi Prince Declares Independence From Old Obligations to the Palestinians
World Jewish Congress president meets with Palestinian President
Israel's newest spy satellite declared operational
Protesters, police clash as tens of thousands nationwide rally against Netanyahu
Gantz ally: If Netanyahu calls elections 'we'll ensure he won't be PM'
Israel to 'Immediately' Bring Over 2,000 Ethiopian Jews
Lebanon fires cause mine detonations along the Israeli border
Lebanon: Beirut fuel tank explodes in building basement, killing four
Report: Iranian diplomat held in Belgium on terror charges warned of retaliation
Turkey transports S-400 air defense system for Black Sea tests
Kyrgyzstan unrest: Ex-president rearrested as power struggle deepens
UK PM Johnson promises Ukraine to counter Russia's 'malign influence'
UK willing to provide Ukraine with lethal weapons, says president's aide
Baton-wielding Russian police crack down on anti-Putin protests
Russian weapons and proxy fights add to tensions in one of the world's 'most kinetic areas'
Taiwan calls for 'meaningful dialogue' with China amid heightened military tensions
North Korea unveils 'monster' new intercontinental ballistic missile at parade
Gang violence erupts in Bangladesh Rohingya camps forcing families to flee
Trump warns US will be 'socialist nation' if Dems win, in first event since return to White House
Andrew McCarthy: Lack of pre-election indictments in Durham probe shows abuse of power often not a crime
Republicans blast Biden for saying voters don't deserve to know court packing stance
Trump blasts Biden over silence on court-packing question, predicts Dem won't last three months in office
Amy Coney Barrett to face tough questioning from Dems over abortion
Kamala Harris says Amy Coney Barrett's faith shouldn't be scrutinized in confirmation hearings
Keith Olbermann: "Terrorist Trump" And His Enablers And Supporters Must Be "Removed From Our Society"
Keith Olbermann: Amy Coney Barrett, others should be 'prosecuted' and 'removed from our society'
US liberal Jewish groups sign letter opposing Coney Barrett's court nomination
Graham challenger Jaime Harrison reacts to Barrett fight with slavery comparison
Lindsey Graham Says Young Black People 'Can Go Anywhere' in South Carolina, as Long as They're Conservative
Anti-police 'satanist' runs for sheriff as Republican in NH
Warren slams Facebook, says platform is banning political ads to 'avoid blame'
5.9 magnitude earthquake hits the Easter Island region
5.4 magnitude earthquake hits near Moirang, India
5.0 magnitude earthquake hits the Southwest Indian Ridge
5.0 magnitude earthquake hits the South Shetland Islands
Sabancaya volcano in Peru erupts to 30,000ft
Popocateptl volcano in Mexico erupts to 20,000ft
Sangay volcano in Euador erupts to 20,000ft
Reventador volcano in Ecuador erupts to 15,000ft
Fuego volcano in Guatemala erupts to 15,000ft
Delta adds insult to injury in hurricane-ravaged Louisiana
Delta knocks out power for Louisiana residents who just got it restored
Weakened Delta brings heavy rain and threat of flooding and tornadoes to Southeast
Atlantic may waste little time in stirring up more tropical trouble following Delta
Tropical depression to hit central Vietnam, may become storm
Drought depletes Paraguay River, a country's lifeline
'Total destruction': why fires are tearing across South America
Wildfire victims find hope in Christ during record-setting 2020; millions of acres burned
Amid looming global hunger crisis, UN's World Food Program wins Nobel Peace Prize
Louisiana archbishop blasts 'demonic' sex act in church, orders altar removed, burned
Oreo created limited edition rainbow cookies to celebrate LGBTQ+ History Month
India-Israel 30-second coronavirus test should be 'ready in days'
China is doubling down in the global push for a coronavirus vaccine
Trump sparks new FDA concerns with praise of 'miracle' treatment
Trump declares himself 'medication-free' as he resumes public speeches
Trump addresses hundreds of supporters at White House: 'I'm feeling great'
Warren vows Biden will 'hold Trump accountable' for pandemic
Judges Uphold NY COVID Restrictions After Jewish, Catholic Groups Sue Cuomo
In Brooklyn, ultra-Orthodox Jews defiant in face of virus shutdown
Small business owners vow to open Sunday in defiance of lockdown in Israel
Clashes erupt between ultra-Orthodox and police, youth set fire to city in Israel
Rome site of 2 anti-mask protests despite surge
Coronavirus pandemic fuels child labor in India as desperate families send kids off to work
Trump's $1.8 trillion stimulus proposal faces opposition from Pelosi and Senate GOP
Tracking Bible Prophecy Headlines - 10/10/2020
Gantz warns attacks on anti-Netanyahu protesters 'could end in murder'
Iran sanctions: US moves to isolate 'major' banks
Iranian Terror Proxies Prop Up Venezuela's Maduro, Report Says
'If You F*** Around With Us': Trump Launches Intense Threat to Iran on Rush Limbaugh's Show
Death toll soars as Armenia-Azerbaijan conflict escalates: 'This is a fight against jihadists'
State of emergency in Kyrgyzstan as troops deployed amid growing unrest
Hong Kong government accused of colluding with China to surveil and catch fugitives fleeing for Taiwan
'Black gold': How global demand for hair products is linked to forced labor in Xinjiang
UN accused over failure to investigate 'war on drugs' killings in the Philippines
Dollar dips on stimulus optimism, bets on Biden victory
Trump gets angry when told that findings from Durham probe might not come out before election
Pompeo says he will release Clinton emails following Trump criticism
Pelosi unveils 25th Amendment bid, questions Trump's mental fitness
Trump hits back at Pelosi's 25th Amendment move, says her real target is 'Sleepy Joe'
Pompeo calls Pelosi's 25th Amendment bill a 'political stunt'
Ohio's Franklin County sees nearly 50K voters getting wrong absentee ballots, elections officials say
Cruz: GOP could face 'bloodbath of Watergate proportions' on Election Day
Bob Dole 'concerned' debate commission full of never-Trumpers
Cyber Command has sought to disrupt the world's largest botnet, hoping to reduce its potential impact on the election
Twitter upends retweets in bid to stop spread of election misinformation
A Republican congressman is accusing Prince Harry and Meghan Markle of interfering in the US presidential election
Private security company recruiting armed military veterans to guard Minnesota polls from 'Antifas' in November election
'Our worst nightmare': will militias heed Trump's call to watch the polls?
Michigan Domestic Terror Plot Sends Shockwaves Through Militia World
Yelp Says It Will Mark Pages of Businesses Accused of Racist Conduct
Kenosha shooting suspect would be turned 'over to the mob' if extradited to Wisconsin, his attorneys say
Protesters want Kansas City police officer fired after kneeling on pregnant Black woman
North Carolina university tells students to shelter in place due to a threat over a Black Lives Matter mural
The US military and Elon Musk are planning a 7,500-mph rocket that can deliver weapons anywhere in the world in an hour
5.2 magnitude earthquake hits near Port-Vila, Vanuatu
5.0 magnitude earthquake hits near Andalgala, Argentina
Sabancaya volcano in Peru erupts to 26,000ft
Ruiz volcano in Colombia erupts to 21,000ft
Sangay volcano in Ecuador erupts to 20,000ft
Fuego volcano in Guatemala erupts to 15,000ft
Reventador volcano in Ecuador erupts to 14,000ft
Hurricane Delta makes landfall as category 2 storm
Louisiana braces to relive a nightmare with Hurricane Delta
Hurricane Delta Bringing Damaging Winds, Flooding Rain to Lower Mississippi Valley This Weekend
More Than 90% Of Gulf Of Mexico Oil Production Shut In As Hurricane Approaches
U.S. oil faces a perfect storm - and it's bigger than just one hurricane
'Unusually' intense, record storm knocks power to over 200 000 customers in Capital District - New York, U.S.
Multiple fires cover Israel, some allegedly caused by Palestinians
Thousands evacuate as multiple blazes threaten Israeli communities amid heatwave
Netanyahu mulls international aid plea as fires force thousands from their homes
Unholy heat: Data shows Jerusalem's endless summer may be the fiery new normal
Priest recorded having group sex on altar of Pearl River church, police say; 3 arrested
Record number of LGBT+ candidates set to run in U.S. election
CRISPR, the revolutionary genetic 'scissors,' honored by Chemistry Nobel
Scientists Are Struggling With the Feeling of Being Against a Rushed Vaccine
Chinese Whistleblower Li-Meng Yan's Second Report Alleges COVID-19 Used a CCP Template Virus That Only Has 1.7% Bacteria
North Korea to defy coronavirus with huge parade
Agudath Israel sues NY's Cuomo for imposing virus restrictions on holy days
NY Board of Rabbis condemns 'shameful' violence at Brooklyn coronavirus protests
Israel's virus czar says Trump's behavior after hospitalization 'not good'
Fauci Gets Blunt: 'We Had a Superspreader Event at the White House'
White House Proposes $1.8 Trillion Stimulus, Trump Says Go Bigger
Kirk Cameron: 'God's people are asleep' and He's shaking us
Tracking Bible Prophecy Headlines - 10/9/2020
Netanyahu to bring UAE peace treaty for approval in cabinet, Knesset next week
UAE-Israel accord could bring new sparkle to Dubai diamond trade
Iraq and Saudi-bound planes in Israeli airspace including flights that also pass over Iranian territory
Israel and Jordan sign historic airspace agreement
Shifting perceptions of the Holocaust in the Arab world - It is not everyday that a minister of an Arab or Muslim state visits a Holocaust memorial
Hezbollah: Negotiations with Israel not 'normalization'
Assad: No talks with Israel without return of Golan Heights to Syria
Top PLO official Saeb Erekat diagnosed with coronavirus
Hundreds of anti-Netanyahu protesters march in Tel Aviv despite virus lockdown
Gantz, Netanyahu clash ahead of December deadline that could trigger elections
Netanyahu pushes plan to airlift 2,000 Ethiopian Jews to Israel
Over 30% of Social Media Postings About Jews Are Hostile, Swedish Researchers Conclude in New Report
'Treating us like garbage': New sanctions announced as many Iranian Americans feel fed up with Trump
Iran Says New U.S. Sanctions Target 'Remaining Channels to Pay for Food, Medicine'
'A threat from within': Iraq and the rise of its militias
More than 2,300 people evacuated after explosions at munitions depot in Russia
North Korea expected to hold military parade for 75th anniversary
Nearly Twice As Many Countries Support China's Human Rights Policies Than Are Against It
Wisconsin protesters terrorize suburban residents by throwing rocks into homes after shooting decision
13 extremists charged in plots to kidnap Michigan governor, spark 'civil war'
Democrats Blame Trump Rhetoric For Michigan Governor Kidnapping Plot
Michigan Gov. Whitmer: Trump provided 'rallying cry' to hate groups as kidnapping plot thwarted
Trump Camp's Jason Miller Torches Gov. Whitmer For 'Shameful' Presser on Kidnapping Plot: She Has 'Hatred in Her Heart' For Trump
Foiled kidnapping of Michigan governor highlights preparations for election-related conflict
Officials fear violence on US Election Day. Some worry it could target the Jews
Ohio poll workers receiving de-escalation training for disputes over masks, long lines
Trump 2020 Signs Booby-Trapped With Razor Blades Slice City Worker's Hand
Pelosi pushes new bill to determine whether Trump is capable of serving as President
Pelosi: Congress will discuss rules for Trump's removal under 25th amendment
Republicans baffled by Pelosi's 25th Amendment suggestion, say she wants to 'stage a coup'
Trump responds to Pelosi bringing up 25th Amendment: 'Crazy Nancy is the one who should be under observation'
Trump presses Barr to target political enemies while Justice Department stays mute
Trump urges indictment of Biden, other officials for investigating 2016 campaign
Trump, still fighting last election, rips Barr and Pompeo for not pursuing Clinton hard enough
Hundreds of attorneys and judges offer to support any Trump official opposing 'political misuse of the DOJ'
'He has been disappointing': Trump criticizes FBI Director Wray for dismissing voter fraud concerns
More than 1 million people could lose their vote on Nov. 3. That's the best-case scenario
More than 6.6 million Americans have already voted, suggesting record turnout
Trump Refuses To Attend Second Presidential Debate After Change To Virtual Format
Debate commission co-chair defends virtual move after Trump pulls out: 'We will be guided by the medicine'
Trump refuses to participate in virtual debate on Oct. 15: 'I'm not going to waste my time'
Trump's rejection of virtual format puts future of debates in question
Trump adviser Cortes blasts debate commission as 'corrupt and complicit swamp cabal' over format change
Debate moderator Steve Scully raises eyebrows with tweet asking Scaramucci 'should I respond to Trump'
Progressives, including 'Squad,' release agenda to push Biden to the left
Biden says he'll answer court-packing question 'when the election is over'
Washington Post fact-check's Harris's 'little history lesson' about Lincoln: 'Wasn't exactly true'
China Censors Debate, Drops Signal During Pence Coronavirus Remarks
Europeans overwhelmingly want Biden to defeat 'terrible' Trump, new poll finds
Facebook removes fake accounts linked to US conservative group
Google is giving data to police based on search keywords, court docs show
5.8 magnitude earthquake hits near Kimbe, Papua New Guinea
5.7 magnitude earthquake hits near Nikolski, Alaska
5.2 magnitude earthquake hits the South Sandwich Islands region
5.2 magnitude earthquake hits near Katabu, Indonesia
5.1 magnitude earthquake hits near Kainantu, Papua New Guinea
5.0 magnitude earthquake hits near Ozernovskiy, Russia
5.0 magnitude earthquake hits near Kirakira, Solomon Islands
5.0 magnitude earthquake hits near Olonkinbyen, Svalbard and Jan Mayen
Sabancaya volcano in Peru erupts to 25,000ft
Sangay volcano in Ecuador erupts to 21,000ft
Popocateptl volcano in Mexico erupts to 20,000ft
Klyuchevskoy volcano on Kamchatka, Russia erupts to 18,000ft
Fuego volcano in Guatemala erupts to 15,000ft
Reventador volcano in Ecuador erupts to 15,000ft
Delta strengthens back to Category 3 force as it heads for US
'This is not a bad dream': New hurricane menaces Louisiana
Heavy rains hit Vietnam, leaving at least 8 people dead or missing
Over 11,000 evacuated as floods ravage central Vietnam
Typhoon Chan-hom may bring heavy rain and strong wind to Japan over weekend
Japan fishermen oppose 'catastrophic' release of Fukushima water to ocean
Supreme Court blocks federal abortion pill delivery restrictions
44 Percent of American Christians Believe the Bible Is 'Ambiguous' on Abortion
Trump's "miracle" COVID-19 treatment was developed using cells derived from an aborted fetus: report
Regeneron asks FDA for emergency authorization of its Covid-19 antibody therapy given to Trump last week
Trump says he's ready for rallies; doctor says therapy done
Democrats rip Trump for suggesting Gold Star military families could have given him Covid-19
McConnell avoids White House, citing laxity on masks, COVID-19 precautions
US intel leader warns Americans 'more aggressive' coronavirus disinformation coming - another way to divide the country
Turmoil engulfs New York's Jewish community amid COVID restrictions, protests and anti-Semitic incitement
NYC mayor pans 'disgusting' attack on reporter at ultra-Orthodox virus protest
NYC Mayor de Blasio warns Orthodox Jewish protesters of 'no tolerance' policy for violence
Calif. priest sues Gov. Newsom over state worship restrictions
Germany: Health officials warn coronavirus could spread 'out of control'
Prepare for a 'marathon' and two years of wearing masks to battle COVID-19, says prominent Spanish virologist
COVID-19 vaccine trial at UW Health still on hold as Trump, FDA clash on approval rules
Trump's vaccine czar says the first vaccine should be submitted for emergency authorization around Thanksgiving
Moderna Vows to Not Enforce Covid-19 Vaccine Patents During Pandemic
China joins COVAX, UN-backed global COVID-19 vaccine facility
COVID-19 outbreak kills thousands of minks on Utah fur farms
State officials investigating after cat with COVID-19 dies in Alabama
Wall Street futures on the rise as hope grows Washington will provide aid to struggling US economy
Years of low interest rates made the current economic crisis worse, Fed's Rosengren says
The US debt is now projected to be larger than the US economy
Federal deficit tripled to $3.1 trillion in fiscal year 2020, largest as share of the economy since World War II
Just 59 Americans own more wealth than half the country, data shows
Tracking Bible Prophecy Headlines - 10/8/2020
Report: EU links aid to PA to financial ties with Israel
Despite flurry of fresh promises, Palestinians skeptical elections will happen
Shaked: We need elections after 2nd virus wave, Bennett would be 'excellent' PM
Indictments for COVID-related Offenses Threaten to Inundate Israel's Justice System
Jewish Organizations Applaud YouTube Ban on Antisemitic Nation of Islam Channel
German 14-year-old accused of planning armed attack on synagogue or mosque
Report: Qatar submitted formal request to the US to purchase F-35 jets
Netanyahu discusses Iran with Putin after reports of possible S-400 sale
After Acquiring Noble Energy, Chevron Shuts Off the Gas to Israel, Demands Higher Prices
Iran FM: Israel's DNA Full of Violence
Turkey and UAE openly flouting UN arms embargo to fuel war in Libya
Turkey on its way to becoming drone superpower
Half of Nagorno-Karabakh population displaced by Armenia and Azerbaijan clashes
Protesters and vigilantes scuffle in Kyrgyzstan capital as political crisis festers
Saudis ramp up oil production as demand for clean energy puts 'black gold' in peril
US charges British Islamic State members in deaths of American hostages
Battle Over Mink Fur Almost Brings Down the Polish Government
China Threatens War Over New Taiwan Independence Proposal: State Media
Nearly 40 nations demand China respect Uighur human rights
Global perception of China plunges in democracies worldwide, survey shows
China Calls Mike Pompeo Criticism 'Reckless Smearing' at U.S. Meeting with Asia Security Partners
Kissinger Warns U.S. and China Must Set Limits to Avoid a Blowup
New Bill Seeks to Designate the Chinese Communist Party as a 'Transnational Criminal Organization'
Russia successfully tests hypersonic missile on Putin's birthday
UK, France and Germany plan Russia sanctions over Navalny poisoning
Russia's Vladimir Putin says he has noted Joe Biden's 'sharp anti-Russian rhetoric'
Trump's call to declassify Russia collusion, Clinton documents sparks fierce debate online
Former intelligence officials condemn Trump administration's selective releases about Russia investigation as a risk to sensitive sources
House Democrat accuses Ratcliffe of politicizing election security intelligence
Pelosi on 'The View': White House should stage a Trump 'intervention'
"Sociopathy": Psychiatrist says Trump's behavior "meets criteria for a locked psychiatric facility"
Election Stress Disorder Spreading Across US As Therapist Warns Anxiety Worse Than 2016
'The country's lost its mind': Polls warning of civil war, violence shows deep partisan chasm over election
Federal appeals court: Trump must turn over tax records to New York prosecutor
US Supreme Court nominee served as 'handmaid' in religious group
USPS Mail Carrier in NJ Charged With Dumping Mail, Including Ballots
How CBS News will be calling states on election night and afterward
Facebook Vows To Crack Down On Voter Intimidation In Election
With Less Than a Month Until the Election, Donald Trump Is Doing Better in Swing State Polls Than This Time in 2016
Why are networks afraid to let voters ask Joe Biden some tough questions?
'Truth Over Flies' fly swatters and 'I'm speaking' shirts: Joe Biden campaign, Etsy sellers capitalize on VP debate
Pence, Harris dodge direct answers in policy-focused debate
Ex-cop posts $1M bail, Floyd family lawyers call it 'painful reminder' justice far from being reached
Minnesota National Guard activated after George Floyd ex-cop released, demonstrators gather in Minneapolis
Missouri governor says he'll pardon St. Louis couple who pointed guns at protesters after indictment
EU's top court limits government spying on citizens' mobile and internet data
Bright fireball widely seen over northeastern Mexico
6.3 magnitude earthquake hits near Kainantu, Papua New Guinea
5.3 magnitude earthquake hits near Cruz Bay, U.S. Virgin Islands
Sabancaya volcano in Peru erupts to 26,000ft
Popocateptl volcano in Mexico erupts to 21,000ft
Sangay volcano in Ecuador erupts to 20,000ft
Reventador volcano in Ecuador erupts to 15,000ft
Mt Etna in Italy erupts to 15,000ft
Klyuchevskoy volcano on Kamchatka, Russia erupts to 15,000ft
Semeru volcano in Indonesia erupts to 13,000ft
Grimsvotn: Iceland's most active volcano may be about to erupt
Deadly landslide hits San Marcos La Laguna, Solola, Guatemala
Hurricane Delta leaves Cancun reeling in aftermath
Louisiana braces for its 3rd dangerous hurricane in only 6 weeks
Hurricane Delta to Strike Gulf Coast, Including Laura-Ravaged Louisiana; Hurricane, Storm Surge Warnings Issued
Lake Charles, Cameron Parish residents eye Hurricane Delta while still trying to recover from Laura
President Trump approves emergency declaration in Louisiana ahead of Delta
Typhoon Chan-hom churns closer to Japan
Potential cyclonic storm in Bay of Bengal may threaten eastern India
Australian tropical season to pull a topsy-turvy from last year with a more active tropical season
Death toll caused by Storm Alex rises to 15, 21 still missing in France and Italy
Waterspout outbreak over the Great Lakes sets world record
Almost All Seafloor Life in Part of Russia's Kamchatka Region Wiped Out in 'Environmental Disaster'
'Shameful': Church of England head decries child abuse cover-up
Donald Trump likens late-term abortions to 'execution' in swipe at Biden
Dutch gynecologist fathered at least 17 kids without telling patients, hospital says
Scarlet fever is making a comeback. Bacterial 'clone' could be to blame.
COVID is harming sperm, Israeli researchers say, raising infertility worries
Benjamin Netanyahu's wife, Sara, reportedly violates lockdown rules with haircut
Police, ultra-Orthodox Injured in Clashes as COVID Regulations Enforced in Israel
Prominent Jewish journalist assaulted at ultra-Orthodox Brooklyn virus protest
Ultra-Orthodox burn masks in mass Brooklyn protest against new NY virus rules
Orthodox Jewish leaders decry Cuomo's 'draconian' measures to restrict worship amid virus rise
'What does this remind you of?' Trump asks of NYC crackdown on Jewish gatherings and sharing tweet that calls mayor 'an anti-Semite thug'
Following Orthodox protests, de Blasio and Cuomo avoid naming Jewish community
Wisconsin activates field hospital as COVID keeps surging
34 people connected to White House, more than previously known, infected by coronavirus: Internal FEMA memo
'It is a slaughter': Public health champion asks CDC director to expose White House, orchestrate his own firing
'Magnitude of this failure is astonishing': Medical journal writes unprecedented editorial against Trump for COVID
Trump Says FDA Pulled 'Political Hit Job' With Vaccine Rules
Abortion-tainted mandatory COVID vaccine would be the beginning "of the Apocalypse":Bishop Schneider
Trump's antibody treatment was tested using cells originally derived from an abortion
ScienceMag: Here's what is known about Trump's COVID-19 treatment
Trump promises all Americans free access to same experimental COVID drugs he got
Meadows slams Pelosi suggestion that steroids influencing Trump's judgement
Trump: Catching COVID was a 'blessing in disguise'
Ethicists say Trump special treatment raises fairness issues
Global shortage of key Covid drug leads to NHS rationing
Over 6,000 Scientists Sign 'Anti-Lockdown' Petition Saying It's Causing 'Irreparable Damage'
A New COVID "Passport" Being Tested at Newark and Heathrow Could Help Reopen Global Travel
Billionaire wealth reaches new high during COVID-19 pandemic
As job loss strips Americans of health insurance, diabetics turn to insulin-sharing underground
Long-term jobless figures rise, underscoring economic pain
Bleak outlook without stimulus: More layoffs, anemic growth
Oil prices slip Wednesday following Trump withdrawal from economic stimulus package talks
US stocks rebound as Trump appears to backtrack on stimulus
President Trump says he'd sign 'stand alone' stimulus check bill 'immediately'
U.S. starts forgiving pandemic loans amid criticism, uncertainty
America's Allies See China, Not U.S., As World's Leading Economy Amid Coronavirus Crisis: Poll
Commentary: The Emerging Evidence Of Hyperinflation
The pandemic could push 150 million more people worldwide into 'extreme poverty'
Top US Food Bank Warns Of Nationwide "Meal Shortages" In Next 12 Months
'Alarming': 52 Percent of Evangelical Churchgoers Reject Absolute Moral Truth
Tracking Bible Prophecy Headlines - 10/7/2020
Israeli, UAE foreign ministers meet in Berlin, which is 'honored' to host summit
'Never again,' UAE's top diplomat declares at Holocaust memorial with Ashkenazi
UAE foreign minister emphasizes return of hope to Palestinians and Israelis to work for two-state solution
Saudi former intelligence chief slams Palestinian criticism of UAE-Israel deal
Saudi Prince Accuses Palestinian Leaders of Failing Palestinians
Egyptian TV airs Israeli FM's speech on peace - on Yom Kippur War anniversary
Top ex-Shin Bet official: Arab states view Abbas as irrelevant
Lapid to float doomed no-confidence motion to replace government, oust Netanyahu
Anti-Netanyahu protests resume at hundreds of locations around country
Shock Israeli Poll Shows Support for Netanyahu Cratering Amid Coronavirus Protests
Threat of home demolitions sparks protests among Egypt's poorest
At Least 11 Dead in Blast in Northwest Syrian Town: Witnesses
Assad blames Turkey for Karabakh clashes
Russia warns that Nagorno-Karabakh could become Islamist militant stronghold
Kyrgyzstan in Chaos After Protesters Seize Government Buildings
Kyrgyzstan Opposition Says It Seeks to Seize Control of Former Soviet Republic
Kim Jong Un calls for 80-day campaign to boost the ailing economy before possibly unveiling new weapons
Misleading India-China claims being shared online
US, Australia, India, Japan to discuss China's growing power
Pompeo Calls for United 'Quad' to Counter China's 'Coercion'
Communists approve Biden for president
The leader of the US Communist Party just endorsed Biden - and that should speak volumes
China, Russia and white supremacy top DHS' first public threat assessment
Michelle Obama blasts Trump for 'division and chaos' caused by racial injustice and Covid crisis
Mark and Patricia McCloskey, the St. Louis couple who waved guns at protesters, indicted on weapons, tampering charges
Civil War: This election could spell the end of America as we know it
'Again we are a house divided': Joe Biden calls for unity in Gettysburg speech
Biden Threatens Religious Freedom, Suggests Christians With Certain Traditional Views Are 'Dregs of Society'
'Undecided voters' at NBC's Biden town hall were featured on MSNBC as Biden voters
"This Gravy Train Is Coming to an End': News Media Begins to Contemplate a Post-Trump White House
Puerto Rico Governor Endorses Trump, Says He Represents Puerto Ricans: 'Nobody Is Perfect'
Trump authorizes declassification of all Russia collusion, Hillary Clinton email probe documents
Declassified memos: CIA feared Clinton was 'stirring up' false Russia collusion narrative
Former CIA director accuses intel chief of selectively declassifying documents to help Trump
President's son questioned under oath in investigation of family business
Facebook says it will ban groups that openly support QAnon
ADL: Soros conspiracies central to 'alarming' attacks against Congressional Jews
YouTube removes Louis Farrakhan's Nation of Islam channel
The IRS Is Being Investigated for Using Location Data Without a Warrant
Facebook is a social network monopoly that buys, copies or kills competitors, antitrust committee finds
House Panel Says Big Tech Wields Monopoly Power
House Democrats push Congress to break up Big Tech monopolies
Aviation Outsider Builds Supersonic Jet for Transatlantic Flight
Mars is closer to Earth in October than it will be for another 15 years
6.0 magnitude earthquake hits near Levuka, Fiji
5.9 magnitude earthquake hits near Sand Point, Alaska
5.4 magnitude earthquake hits the northern Mid-Atlantic Ridge
5.3 magnitude earthquake hits the South Shetland Islands
5.0 magnitude earthquake hits near Ternate, Indonesia
Klyuchevksoy volcano on Kamchatka, Russia erupts to 29,000ft
Sabancaya volcano in Peru erupts to 23,000ft
Popocateptl volcano in Mexico erupts to 21,000ft
Ruiz volcano in Colombia erupts to 21,000ft
Sangay volcano in Ecuador erupts to 21,000ft
Reventador volcano in Ecuador erupts to 16,000ft
Mt Etna in Italy erupts to 15,000ft
Fuego volcano in Guatemala erupts to 14,000ft
Langila volcano in Papua New Guinea erupts to 10,000ft
Hurricane Delta Nears a 'Potentially Catastrophic' Strike on Cancun, Then a U.S. Gulf Coast Danger Begins Friday Night
Delta explodes into Cat 4 storm, will be very dangerous hurricane as it charges Gulf Coast
Delta undergoes rapid intensification, could become 1st Category 5 storm of Atlantic season
Death toll from ferocious Storm Alex mounts in France, Italy
Home damaged as rare tornado strikes Belgium
The frightening implications of California's first million-acre fire
An Estimated 80% of Napa's Cabernet May Be Lost to Fire and Smoke
Oregon Professor Blames 'White Christians' For West Coast Wildfires
Ozone hole over Antarctica is 'largest' and 'deepest' it's been in years, researchers say
Security flaw left 'smart' chastity sex toy users at risk of permanent lock-in
Church of England failed to protect 100s of children from sexual predators: report
Biden raises eyebrows after telling 'these beautiful young ladies' he wants to 'see them dancing when they're four years older'
Netflix indicted on child porn charges over 'Cuties'
Netflix Stands By 'Cuties' After Streamer Indictment In Texas Over Film's "Prurient Interest In Sex"
Christian adoption agency can't be shut down for refusing to place kids with gay couples: court
New Zealand ruling party vows to ban efforts to alter sexual orientation
Lightfoot Slams Supreme Court Justice Clarence Thomas as 'Danger to Our Democracy' for Criticism of Gay Marriage
Biden pledged to make Roe v. Wade "the law of the land." Abortion-rights supporters want more.
Prominent evangelical leaders have just released a statement urging pro-life evangelicals to vote for Joe Biden
Singapore will pay citizens to have a baby during the pandemic
The Pilgrimage Must Go On: Senegal Holds Festival That Could Draw Millions Despite Coronavirus Concerns
Europe's Second Covid-19 Wave Starts to Spill Over From Young to Old
Packed funeral for ultra-Orthdox rabbi inflames Covid tensions in Israel
Israeli Educators Fear Distance Learning Will Lead to 'Lost Generation'
With Trump's health in question, Pence-Harris VP debate to draw outsized attention
Pence, Harris teams at odds over plexiglass at debate
Top Trump aide Stephen Miller tests positive as president again downplays virus
At least 1 of Trump's military aides tasked with carrying the nuclear 'football' reportedly has coronavirus
Pentagon's top military leaders quarantining after Coast Guard admiral tests positive for COVID-19
Trump's supporters unmoved by his diagnosis, not budging on masks
Trump seeks to project strength as his remarks spark new firestorm
White House contact tracing questioned as COVID-19 spreads in Washington
White House COVID-19 outbreak shows the limits of testing; even the most accurate ones can miss the coronavirus early
Trump administration will cease federal funding to hospitals that do not report COVID-19 data
Facebook Removes Trump Post Falsely Saying Flu Is More Lethal Than COVID
Facebook, Twitter sanction Trump post for minimizing virus danger
'An embarrassment': Trump tweet angers pandemic survivors
Twitter Thinks 15-Year-Old Claudia Conway Is the Whistleblower of Our Time
CNN's Chris Cuomo slammed for coronavirus hypocrisy after 'off-the-wall rant' attacking Trump
Greg Laurie Contracts COVID-19, Urges People to Stop Politicizing Issue: 'It's Real'
New York governor imposes new rules on worship, schools, essential businesses
California governor's office tells diners to wear masks 'in between bites'
Fight breaks out on flight after man with face shield refuses to wear mask
Race for Covid-19 vaccine slows as regulators, top Warp Speed official tap the brakes
Pelosi questions whether Trump taking steroids for COVID-19 impacted decision to halt coronavirus stimulus bill
Dow plummets 376 points as Trump halts stimulus talks until after election
Fed Chair Powell calls for more help from Congress, says there's a low risk of 'overdoing it'
Fed chair warns of economic tragedy if America can't control the coronavirus
Global Outlook Brightens as U.S. Consumer Imports Reach Pre-Pandemic Levels
World Bank chief calls on China to cancel debt to coronavirus-hit poor countries
Mother of virologist Dr Li-Meng Yan who alleged Covid-19 was made in Chinese lab arrested by Beijing authorities
Grand Imam: 'Pope Francis restores to humanity its consciousness'
Entire Bible translated into 700 languages; 5.7 billion people now have access to Scripture
Tracking Bible Prophecy Headlines - 10/6/2020
Israel's FM to meet UAE counterpart in Berlin; they'll visit Holocaust museum
US push for Arab-Israel ties divides Sudanese leaders
Israel to advance plans for 4,400 new settlement homes, mostly outside blocs
Former Saudi spy chief: Palestinian leaders have been 'failures' for 70 years
Rocket fired from Gaza at southern Israel; IDF retaliates with strike
IDF says soldiers fire on Palestinians wielding Molotov cocktails, wounding one
'Israel is the only democracy to make protesting illegal'
Chevron seals acquisition of Noble Energy, which operates in Israel gas fields
US envoy Friedman: If Biden wins, it will be bad for Israel and Gulf on Iran
Syria introduces limits on subsidised bread as economic crisis bites
Kurdish official says thousands of Syrians to leave crowded camp in northeast
Syria's Assad says Russian bases in his country keep balance of power in region
Sudan, rebel leaders seal peace deal in effort to end wars
Kyrgyzstan election: Protesters storm parliament over vote-rigging claims
Saudi business leader urges boycott of goods from 'hostile' Turkey
Iran works on peace plan as Armenia and Azerbaijan clash
Azerbaijan wants Turkey part of future Caucasus peace process
Erdogan Tests His Bond With Putin In Armenia-Azerbaijan Conflict
Turkey and Russia's deepening roles in Libya complicate peace efforts
Moscow Invites Chemical-Weapons Watchdog to Russia in Navalny Poisoning
US attorney tapped by Barr to review process of 'unmasking' resigns from DOJ
Intel Sources: CIA Director Gina Haspel Banking On Trump Loss To Keep Russiagate Documents Hidden
CEOs of 3 tech giants to testify at Oct. 28 Senate hearing
On final day to sign up to vote, Florida's online registration site crashes
SCOTUS Sides With S.C. To Reinstate Witness Signature Mandate For Absentee Ballots
Safety panel has 'great concern' about NASA plans to test Moon mission software
Musk's SpaceX wins Pentagon award for missile tracking satellites
5.3 magnitude earthquake hits the Maug Islands region, Northern Mariana Islands
5.2 magnitude earthquake hits near Leh, India
5.2 magnitude earthquake hits the South Shetland Islands
5.2 magnitude earthquake hits near Tadine, New Caledonia
5.2 magnitude earthquake hits the Pacific-Antarctic Ridge
5.1 magnitude earthquake hits near Norsup, Vanuatu
Sabancaya volcano in Peru erupts to 28,000ft
Popocateptl volcano in Mexico erupts to 21,000ft
Sangay volcano in Ecuador erupts to 21,000ft
Fuego volcano in Guatemala erupts to 15,000ft
Reventador volcano in Ecuador erupts to 14,000ft
Delta Becomes the Ninth Hurricane of the 2020 Atlantic Season; Forecast to Strike Cancun, Then U.S. Gulf Coast
Hurricane Delta forecast to make historic landfall along Gulf Coast
Tropical Storm "Gamma" claims 6 lives, stalls near the coast of Yucatan
Chan-hom forecast to become a typhoon, set course for Japan
Floods and landslides leave 4 missing, over 200 houses submerged in West Java, Indonesia
Deadly floods hit France, Italy; sweep coffins over border
Venice holds back the water for first time in 1,200 years
Venice protected from flooding by new Mose flood barrier in 'important day' for city
Epic scale of California wildfires continues to grow
Devastating wildfires prompt state of emergency in Paraguay
Russian surfers say mystery ocean pollution is poisoning them and killing animals
Colorado governor proposes to cut greenhouse gases, remove all gas powered vehicles
Could Someone Hack My Microchip Implant?
Top Vatican Cardinal Accused of Buying False Pedophile Testimony Against Cardinal George Pell
Under fire over gay rights, Polish leader blames activist
Gay men take over Proud Boys hashtag on Twitter 'to reclaim our pride'
Gov. Newsom nominates first openly gay man, third Black man to California Supreme Court
Justices Thomas and Alito lash out at the decision that cleared way for same-sex marriage
Supreme Court begins new term, will decide fate of Obamacare - and maybe the election
Citing fears about I.V.F., Tammy Duckworth urges Senate not to confirm Judge Barrett.
Nearly all of Iran on coronavirus red alert as cases, deaths hit records
Coronavirus: Iran's Rouhani cancels top meeting due to possible COVID-19 infection
Chaos as police break up large Haredi funeral in Jerusalem, arrest 11
Cuomo orders some NYC schools, mostly in Orthodox areas, closed amid virus surge
Cuomo warns NYC religious institutions could be shut down for coronavirus violations
Tucker: Cuomo disregards First Amendment when suggesting latest shutdowns
Some Orthodox Jews bristle at NYC's response to virus surge amid mounting anger that city is singling them out for criticism, closures
Bobov Hasidic rabbi, hailed by NYC for mask-wearing, tests positive for COVID-19
Rabbis, worshipers at Western Wall pray for Trump's recovery from virus
Trump says he's about to leave hospital, feels good: 'Don't be afraid of COVID'
'It's recklessness out here': White House reporters are furious with the White House for having 'endangered' their lives
Russian scientists tout COVID-19 vaccine after Trump's diagnosis
Trump administration to block FDA guidelines that could delay coronavirus vaccine: report
Pfizer, BioNTech, and Regeneron Hit With Patent Lawsuits Over COVID-19 Drugs and Vaccines
Wall Street gains as Trump to leave hospital, investors hope for stimulus
Steve Forbes warns of economic 'disaster' if Joe Biden wins the White House
'Now that he's busy tweeting': Biden returns to tough-on-Trump message as president leaves hospital
U.S. vice presidential debate to include plexiglass barrier after White House outbreak
White House not contact tracing Rose Garden event considered possible 'superspreader': report
Trump press secretary Kayleigh McEnany and two deputies test positive for coronavirus
Harvest Christian Pastor Greg Laurie tests positive for COVID-19 after attending Rose Garden ceremony
John Hagee, prominent pro-Israel evangelical pastor, ill with COVID-19
Michigan Attorney Says 'Burn Your Masks' After Governor Whitmer's COVID Orders Overturned
The Post-Pandemic 'New Normal' Looks Awfully Authoritarian
CDC reverses again, now says Covid-19 is 'sometimes' airborne
Nearly 1/3 of Covid Patients in Study Had Altered Mental State
61 Percent of Evangelicals Plan to Vote for Donald Trump, Survey Finds
Tracking Bible Prophecy Headlines - 10/5/2020
New Kuwait emir expected to face US pressure to normalize ties with Israel
Following peace deal, UAE erects first-ever public sukkah in the heart of Dubai
Blue and White MK says growing group within party favors breaking with Netanyahu
Blue and White members reject MK's comment, say coalition to stay intact
Violent clashes erupt between cops, ultra-Orthodox in Bnei Brak, Jerusalem
Jewish student attacked with shovel, seriously hurt outside Hamburg synagogue
Ariel U. study rejected because author refused to remove 'written in Israel'
Gantz says Turkey opposed to regional peace
Russian ambassador says 'no problem' selling S-400 to Iran when arms ban expires
Belarus' push for democracy is another blow to Vladimir Putin
Nagorno-Karabakh conflict: Major cities hit as heavy fighting continues
United States closes immigration door to communists in clear swipe at China
Mexico deploys army on southern border to block migrant caravan
'Trust, but verify': Robert O'Brien says Russia promised not to mess with 2020 vote tallies
Twitter's 'Birdwatch' is an experiment in fighting misinformation
5.6 magnitude earthquake hits near Mindoro, Philippines
5.1 magnitude earthquake hits near Severo-Kuril'sk, Russia
5.1 magnitude earthquake hits near Lata, Solomon Islands
5.0 magnitude earthquake hits near Lajes das Flores, Portugal
Sabancaya volcano in Peru erupts to 25,000ft
Popocateptl volcano in Mexico erupts to 21,000ft
Reventador volcano in Ecuador erupts to 14,000ft
2020 features first global Halloween Blue Moon since WWII
Tropical wave could become a hurricane as it approaches northern Gulf Coast
California wildfires have buildings wrapped like 'a big baked potato' as over 4 million acres burn
Investigators probe 'possible ecological catastrophe' in Russia's Kamchatka region
Vatican cardinal spent $800,000 to discredit Cardinal Pell during sex abuse trial: report
8 months into pandemic, Israel is readying makeshift morgues. How did it happen?
Faith Leaders Pray For President Trump and First Lady as Crowds of Supporters Gather Near Hospital
Trump leaves hospital amid coronavirus battle, waves to supporters
Trump slammed for leaving hospital to greet supporters, exposing guards to virus
Doctors say Trump improving, could be discharged from hospital Monday
Trump's condition on Friday was far worse than made public, White House admits
Trump receiving powerful lung drug, doctors disclose, indicating more serious symptoms
'He's Incapacitated': Stanford Prof Questions Trump's Ability to Lead While on Dexamethasone, Recalls Own Experience
Trump Didn't Disclose First Positive Covid-19 Test While Awaiting a Second Test on Thursday
Trump faces credibility crisis over health scare
Trump wondered aloud to friends if he will die of coronavirus - report
Trump campaign defends lack of COVID-19 precautions before president's diagnosis
As virus spreads across GOP ranks, some Republicans say party will pay price for 'stupid' approach
Virus spreads on panel handling Supreme Court nomination
Klobuchar calls on Senate to delay Barrett confirmation: 'Better for safety, better for the country'
Ohio Gov. DeWine makes Sunday 'Day of Prayer' for President Trump, first lady amid COVID-19 diagnoses
Rep. McCarthy rips Pelosi for 'unbecoming' reaction to Trump coronavirus diagnosis: 'rather disgusting'
New York City is 'on the edge of a precipice' as coronavirus cases grow, former CDC director says
Regal Cinemas Likely Suspending Operations at All U.S. Locations
'A devastating experience:' Temporary layoffs just became permanent for millions of American workers
Oil loses 4% after Trump gets coronavirus and economies wobble
Pope Francis Laments Failures Of Market Capitalism In Blueprint For Post-COVID World
Commentary: Would a Universal Basic Income Make Us Lazy or Creative?
Tracking Bible Prophecy Headlines - 10/4/2020
Tens of thousands protest Netanyahu across Israel; activists assaulted, arrested
2 Gulf journalists describe harassment they faced for backing peace with Israel
Israeli navy prepares for arrival of new upgraded warships
Jordan's King Abdullah accepts resignation of Prime Minister Omar al-Razzaz
What is Turkey's agenda using Syrian fighters globally?
EU Still Siding with the "World's Worst Human Rights Abuser" - Iran
Saudi Arabia Uncovered a Terror Cell Trained in Iran by the Revolutionary Guards
Iran warns Armenia, Azerbaijan against border intrusions
Iran, Egypt and Gulf cautiously watch Azerbaijan-Armenia conflict
'Defend our nation': Armenian diaspora feels pull of another war
China National Day: Hong Kong peace 'is an illusion'
Ben Shapiro mocks New York Times, wonders if 'woke staffers' care that paper published 'Chinese propaganda'
UN chief: World is living in 'shadow of nuclear catastrophe'
Germany Warns of Nationalism Risks 30 Years After Reunification
'Horrible' Stabbing and Hammer Attack in Paris Leaves 4 Children, 1 Adult Dead After Family Member Goes 'Mad'
Justice Dept., FBI planning for the possibility of Election Day violence, voting disruptions
Fireball explodes over Rio Grande do Sul and Santa Catarina, turning night into day, Brazil
5.5 magnitude earthquake hits near Tateyama, Japan
5.3 magnitude earthquake hits eastern Greenland
5.3 magnitude earthquake hits near Kandrian, Papua New Guinea
5.1 magnitude earthquake hits near Koshima, Japan
5.0 magnitude earthquake hits the South Shetland Islands
Sabancaya volcano in Peru erupts to 24,000ft
Sangay volcano in Ecuador erupts to 20,000ft
Popocateptl volcano in Mexico erupts to 19,000ft
Semeru volcano in Indonesia erupts to 18,000ft
Reventador volcano in Ecuador erupts to 15,000ft
Ebeko volcano in the Kuril Islands erupts to 11,000ft
Sakurajima volcano in Japan erupts to 10,000ft
Tropical Storm Gamma makes landfall near Tulum, Mexico; hurricane warning issued
At least one dead, 19 missing in floods in France and Italy
Record-setting monsoon season causes Southwest drought
2 California wildfires remain out of control
Wildfire impact on Napa wine country likely to be 'most significant in recent memory'
Majority of Respondents Support Chimeric Animal Research: Survey
Canada reintroduces bill banning LGBTQ conversion therapy
Belgium's new Deputy Prime Minister is Europe's most senior transgender politician
Satanists Pitch Abortion as a Satanic 'Ritual' to Bypass Laws, Now Their Case Is Heading to Court
Pro-life Canadian observance 'Life Chain' to hold 200 events nationwide despite COVID-19 shutdowns
Amy Coney Barrett: quick confirmation under threat as three senators infected
Republicans seek to pause Senate work - but not Supreme Court nominee hearings
Trump doing 'very well' say doctors, but insiders offer deeply worrying picture
Trump adviser says it's serious, president has some trouble breathing - report
Trump posts video update on coronavirus condition, says he's feeling 'much better now'
Anti-Covid treatments being given to Trump are still unproven, say experts
Expert calls for 'radical transparency' on Trump's coronavirus treatment and progress as more in president's circle test positive
Chris Christie Tests Positive for COVID a Day After Saying Nobody Wore Masks in Trump's Debate Prep Room
Rose Garden announcement of Supreme Court nominee potential 'super spreader' event, with Trump plus seven others getting COVID
Virus spread in White House with culture of invincibility
White House triggers questions and confusion about Trump's coronavirus case
Attempt to trace source of Trump infection reveals many large crowds, few masks
Facebook, Twitter and TikTok say content wishing for death of anyone, including Trump, is not allowed
Bernie Sanders lays into Trump saying his 'illness makes it more apparent we need Biden'
Pelosi: Trump diagnosis 'tragic,' hopefully leads to 'saner approach' to pandemic
Trump urges Congress to pass new coronavirus stimulus: 'GET IT DONE'
Lengthy era of rock bottom interest rates leaving its mark on U.S. economy
There's No Place to Hide Anymore When the Stock Market Plunges
Australia to discuss critical supply chains with Japan, India and US as China relationship frays
Britain and E.U. Enter Make-or-Break Phase for Brexit Deal by Year's End
Tracking Bible Prophecy Headlines - 10/3/2020
We need Israel: top official says Sudan will have ties with Jerusalem
Erdogan's Plan to Take Over the Palestinian Authority
Russian authorities stage rabbi's death in undercover terror sting operation
Paris kosher restaurant torn apart, vandalized with anti-Semitic graffiti
Public Security Minister Amir Ohana: I don't think the government will fulfill its term. If Blue and White don't stop with the petty politics, we will go to elections.
Israel and Lebanon agree to US-mediated border talks
Taking reporters to site, Hezbollah denies Netanyahu claim of Beirut arms stores
IDF: Clip from Hezbollah tour of Beirut 'workshop' proves it's a missile factory
Lebanon requests arrests of Russian owner and captain of Beirut blast ship
Macron calls Islam a religion 'in crisis,' unveils plan to fight radicalism
Macron launches crackdown on 'Islamist separatism' in Muslim communities
US Deepens Damascus' Isolation, Russia Stands at Syrian Crossroads
Egypt: Rare protests met with unlawful force and mass arrests
Egypt police 'using dating apps' to find and imprison LGBT+ people
EU warns Turkey of sanctions over 'provocations' in Mediterranean
Turkey sends ISIS commander, Syrian rebels to aid Azerbaijan in Armenia conflict: reports
Republicans Protect Saudi Arabia On Anniversary Of Jamal Khashoggi's Murder
Journalist dies after setting herself on fire: "Blame my death on the Russian Federation"
India, Pakistan Clash at Border and at U.N., Whose Peacekeepers Watch On in Kashmir
Trump's diagnosis rocks final stage of presidential campaign
Trump transferred to Walter Reed 'out of an abundance of caution,' after testing positive for coronavirus
Trump being hospitalized for a 'few days,' given experimental antibody cocktail
Trump experiencing 'mild symptoms' of COVID-19 after diagnosis
White House reveals Trump's coronavirus treatment, says he is 'fatigued but in good spirits'
White House Physician: President Trump Will Carry out Duties 'Without Disruption' Despite Testing Positive for Coronavirus
Entire Top of the Republican Party Has Been Exposed to COVID
Journalists who work at the White House are testing positive for Covid-19
Chris Wallace Says Donald Trump Wasn't Tested for COVID Pre-Debate Because He Arrived Late
The White House Knew Trump Had Likely Been Exposed to the Virus. He Traveled and Held Events Anyway.
Trump aides reportedly think he'll 'face a harsh judgment from voters' after COVID-19 diagnosis
The President Contracting COVID-19 Is A Major National Security Crisis
Pentagon 'stands ready to defend our country' in wake of Trump's diagnosis
No, the US military did not mobilize its 'doomsday planes' in response to Trump's COVID-19 diagnosis
Trump team on watch for adversaries seeking to exploit the president's illness
Trump COVID infection thrusts world in uncharted territory
Shock, sympathy, mockery: World reacts to Trump testing Covid positive
Murphy: Russia will become more of a threat to US election while Trump is in quarantine
Putin will be Trump campaign 'surrogate' while he quarantines, Dem Sen. Chris Murphy says
Chinese state media mocks Trump's positive virus test: 'Paid the price for his gamble to play down' pandemic
North Korea's Kim Jong Un offers sympathies to Trump, first lady after COVID-19 diagnoses
Trump joins list of world leaders who have tested positive for coronavirus
'Anyone can get it,' Trump supporters shocked at diagnosis, unwavering in support
Schumer says Trump coronavirus diagnosis shows what happens 'when you ignore science'
Pelosi: Trump Going Out Without A Mask Was A "Brazen Invitation" To Get Infected; "I'm Praying For Him"
Michael Moore: It's Possible Trump 'Lying About Having COVID-19' to 'Gain Sympathy'
MSNBC's Joy Reid suggests Trump is faking COVID diagnosis to 'get out of the debates'
CNN anchor Max Foster lip syncs to Madonna while explaining what happens if Trump becomes 'incapacitated'
Minnesota paper pulls story mocking Trump's COVID diagnosis, condemning liberals taking the high road
Washington Post Tweets After Trump Coronavirus News: 'Imagine What It Will Be Like to Never Have to Think About Trump Again'
New York Times slammed for suggesting Trump might not remain on ballot after coronavirus diagnosis
Biden tests negative for coronavirus after meetup with Trump
Biden campaign pulls ads attacking Trump for now, but plows ahead with schedule
Biden campaign lodges 'health and safety' objection over VP debate
Amy Coney Barrett Had COVID-19 in Recent Months, Friends of Supreme Court Pick Say
Schumer and Feinstein suggest delay to Amy Coney Barrett hearings over coronavirus
Appeals court denies churches' request for protection from California orders limiting in-person gatherings
Gov. has no authority to continue state of emergency, Michigan Supreme Court rules
Fact checking Gov. Cuomo's false claim about Covid-positive patients and nursing homes
No mask, no child custody. COVID-19 is a new factor in family law.
More than 860,000 women dropped out of the labor force in September, according to new report
'Massively concerning' jobs report sends a signal that the economic recovery could be fading
Trump coronavirus diagnosis changes dynamic of stimulus talks, Nancy Pelosi says
Trump's positive COVID-19 test gives stocks wild ride
Federal Debt Tops $27 Trillion for First Time
Covid crisis could force extra 2.5m girls into child marriage - charity
Suicide rate among active-duty troops jumps to six-year high, COVID-19 stress could make it even worse
National Guard taps units for rapid response to civil unrest
Pinterest limiting search results for culturally inappropriate Halloween ideas
Biden launches ads touting his faith after cardinal says he's 'not a Catholic in good standing'
House Votes To Condemn QAnon Conspiracy Theory: 'It's A Sick Cult'
5.8 magnitude earthquake hits the South Shetland Islands
5.2 magnitude earthquake hits near the Pagan region, Northern Mariana Islands
5.1 magnitude earthquake hits near Port-Vila, Vanuatu
Sabancaya volcano in Peru erupts to 27,000ft
Popocateptl volcano in Mexico erupts to 22,000ft
Sangay volcano in Ecuador erupts to 20,000ft
Reventador volcano in Ecuador erupts to 15,000ft
Tropical Storm Gamma in the Northwestern Caribbean; Expected to Enter Gulf of Mexico
Tropical Storm Gamma to worsen ongoing flooding in southeastern Mexico
Return of high winds and scorching temperatures fuel wildfire in California's wine country
California Wildfires Near Tragic Milestone: 4 Million Acres Burned
Elon Musk put a computer interface in a pig's brain. Could future AI turn animals against us?
Doctors ask Supreme Court to strike down Trump abortion rule
Harvey Weinstein charged with more rapes in California
Tracking Bible Prophecy Headlines - 10/2/2020
UAE, US and Israel to develop joint energy strategy, say ministers
Mossad chief openly visits Bahrain for first time, meets with security chiefs
BDS Calls for Boycott Against UAE Banks Following Peace Deal with Israel
Israel Develops New High-Tech Cannon to Prevent Sea Infiltrations From Gaza
Suspected car-ramming at Tel Aviv anti-government protest; no one injured
Hundreds of Small Protests Mushroom Across Israel Over 'Draconian' Restrictions
Amid record infection numbers, Netanyahu warns of tighter lockdown
Netanyahu: If coronavirus lockdown doesn't work, we'll make it stricter
Flailing in the face of COVID-19, Israel is now on the brink of catastrophe
IDF plans to run 2 coronavirus wards in Haifa hospital as outbreak worsens
Is ultra-Orthodox ideological disobedience fueling Israel's soaring virus rate?
Is my sukkah an outdoor space? Rule brings fresh chaos to Haredi COVID crisis
2,000-Year-Old Jewish Ritual Bath Uncovered by Isreali Archaeologists in Galilee
'Jerusalem is our city,' Turkey's Erdogan declares
France, Turkey at odds as Karabakh fighting divides NATO allies
Armenia recalls ambassador from Israel to protest sale of weapons to Azerbaijan
IDF reveals coordinates of Hezbollah's Beirut missile depots
Lebanon and Israel to hold 'historic' maritime border talks
US praises 'historic' Israel-Lebanon agreement to seek mediation
US says 'can't tolerate' attacks by Iranian-backed militias in Iraq
Police in Ukraine investigate death of US Embassy employee
Russia's Navalny accuses Putin of being behind his poisoning
Hong Kong police arrest scores of protesters on China National Day
FBI Releases Movie to Alert Americans of Foreign Spy Threats
US spy satellite launch aborted in final seconds again
Critical race theory has infiltrated California's public schools
Violent Black Lives Matter riots are coming to your neighborhood
Trump's Proud Boy moment sparks Black outrage in Florida
Avlon: Proud Boys see Trump's comments as an endorsement
Trump crowd chants 'lock her up' about Omar as president warns of refugees in Minnesota
Omar responds to Trump attacks: 'This man is a white supremacist'
White House struggles to shrug off white supremacy questions
Trump: Let me be clear, I condemn the KKK, white supremacists and the Proud Boys
McEnany: Trump has 'condemned' white supremacy, but 'shameful' media won't cover it
"Stop deflecting": Fox News reporter erupts after Kayleigh McEnany won't denounce white supremacy
McEnany accuses media of going 'haywire about interrupting' during debate while using same tactic
A Pro-Trump Militant Group Has Recruited Thousands of Police, Soldiers, and Veterans
Levin hammers Biden over 'bigoted, racist' past, asks ex-VP: 'Are you still a White supremacist?'
Americans Increasingly Believe Violence is Justified if the Other Side Wins
Ahead of the election, growing numbers of US Jews consider leaving
Biden campaigning on 'return to normalcy' but some Dems eyeing radical changes to political system if they win
Schumer signals end to filibuster if Dems win Senate, reiterates 'everything is on the table'
Schumer backs statehood for Puerto Rico, DC if Democrats win Senate majority
Biden-Schumer-Pelosi would do more damage in 2 years than Obama did in 8: Ted Cruz
5 GOP lawmakers oppose transfer-of-power resolution seen as thinly veiled attack on Trump
State officials brace for conflict after Trump tells supporters to 'go into the polls and watch'
Voting Software STOLEN in Key Swing State with WEEKS Left Until Election
Maine court cites voter fraud concern in ruling against push for ballot harvesting, extending absentee deadline
South Carolina officials want to bring back ballot witness requirement
'Weird Al' Yankovic mocks presidential debate in 'We're All Doomed'
Chris Wallace: Trump 'bears the primary responsibility for what happened' at the debate
Pelosi on if Biden should debate Trump again: 'One and done'
Trump campaign calls out second debate moderator who interned for Biden, worked for Ted Kennedy
Trump campaign accuses debate commission of being in tank for Biden
Trump campaign says Commission on Presidential Debates 'not impartial,' amid talks of rules, format changes
Trump suggests he won't 'allow' rule changes for next debates with Biden
Poll: Most voters didn't enjoy Trump-Biden clash, say they should still keep debating
TV news networks to reap ad windfall from U.S. election chaos
Democratic Party leaders are "banging their head against the wall" after private meetings with Facebook on election misinformation
Conservative hoaxers face charges over false voter robocalls
YouTube won't allow deepfake of Kim Jong Un discussing U.S. voter suppression
Russian operation masqueraded as right-wing news site to target U.S. voters
Trump's ex-national security adviser says president is 'aiding and abetting' Putin
Senate panel votes to subpoena Big Tech CEOs
Sen. Ted Cruz: We are one vote away from losing our fundamental liberties
US cyclist suspended after social media posts in support of Trump
Former Justice Department lawyers accuse Barr of seeking to help Trump win reelection
Judge rules Barr violated law in selecting law enforcement panel members
Sen. Feinstein, Dems formally ask for delay in Amy Coney Barrett confirmation
Amy Coney Barrett signed newspaper ad that called Roe v Wade 'barbaric'
Barrett's participation in 2006 ad calling for overturn of Roe v. Wade was not included in Senate disclosures
Doctors ask Supreme Court to strike down Trump abortion rule
'It's Been A Long Time Since We've Seen Something Like This'; Meteor That Lit Up Pittsburgh Skies Was Seen In 15 States
Don't worry about a car-sized asteroid that will be near Earth the day before the election
6.0 magnitude earthquake hits near Kandrian, Papua New Guinea
5.3 magnitude earthquake hits near Atka, Alaska
5.1 magnitude earthquake hits near Kefalos, Greece
5.0 magnitude earthquake hits near Tual, Indonesia
Swarm of more than 240 earthquakes strikes Salton Sea area, including magnitude 4.9 temblor
Could Southern California earthquake swarm lead to the 'big one?' Here's what to know
Sabancaya volcano in Peru erupts to 24,000ft
Sangay volcano in Ecuador erupts to 22,000ft
Popocateptl volcano in Mexico erupts to 21,000ft
Ruiz volcano in Colombia erupts to 19,000ft
Klyuchevskoy volcano on Kamchatka, Russia erupts to 17,000ft
Fuego volcano in Guatemala erupts to 15,000ft
Reventador volcano in Ecuador erupts to 15,000ft
Mt Etna in Italy erupts to 15,000ft
Semeru volcano in Indonesia erupts to 13,000ft
Iceland's Grimsvotn volcano Aviation Color Code raised from Green to Yellow, Iceland
Hurricane Marie to avoid Mexico, Hawaii
Slow-moving Storm Alex becomes 1st named windstorm for Europe this fall
At least 40 dead and 2 million tons of rice destroyed as Jigawa sees worst flood in 32 years, Nigeria
California wildfires prompt new warnings amid record heat, erratic winds
Face-sized chunks of ash fell from the sky in California wine country, where the Glass Complex Fire has forced 70,000 to evacuate
Major U.S. diocese becomes largest to file for bankruptcy after 200 sexual abuse lawsuits
Navy SEALs change official ethos to be gender neutral, remove 'brotherhood' and more
'We're all hackable' warns ultra-violent body-swap horror creator
Trump, Melania test positive for coronavirus, president vows to bring quarantine 'immediately'
Dow futures plunge more than 400 points after Trump says he tested positive for coronavirus
Fact check: Gov. Cuomo falsely claims New York nursing homes never took in Covid-positive patients
Democratic Pennsylvania lawmaker caught saying masks are 'political theater'
Moderna's coronavirus vaccine won't be ready for widespread distribution until spring, CEO predicts
Coronavirus vaccine trial participants report day-long exhaustion, fever and headaches - but say it's worth it
Covid-19 test caused brain fluid leak in US patient: study
Covid-Sniffing Robots Offer Testing Alternative
COVID nightmares are becoming frighteningly common
Amazon says more than 19,000 workers got Covid-19
Global Food Shortages Are Becoming Very Real, And US Grocery Store Chains Are Preparing For Worst Case Scenarios
NYS Comptroller Audit: Up To 50% Of NYC Bars And Restaurants Could Close Permanently In Next 6 Months
Nancy Pelosi blasts the White House's $1.6 trillion stimulus plan, saying it's not even 'half a loaf'
House passes $2.2 trillion Democratic coronavirus stimulus bill
American and United to furlough 32,000 workers as time runs out for federal aid
The unemployment rate has never been this high going into an election
Wall Street is more worried about a contested election than coronavirus
Wall Street is 'doomsday prepping' for the election. It might not be necessary
Half of Americans over 55 may retire poor
Swiss city Geneva to introduce a minimum wage of over $4,000 a month
The EU triggers legal action against the UK for breaking the Brexit deal
Virginia Forces Christian Ministries to Adopt 'Government Ideology' or Pay $100K
Christian Girl Abused, Boy Sacrificed by Muslim Shaman in Uganda Where Child Sacrifice Is Big Business
Pastor Carter Conlon Calls for Nationwide Prayer Meeting on 400th Anniversary of Pilgrim's Covenant with God
Tracking Bible Prophecy Headlines - 10/1/2020
UAE: Palestinian state at '67 lines a must despite peace deal with Israel
David Friedman: 'Sovereignty plan has been suspended - not cancelled'
'Germany strengthens Israel's enemies at the UN,' says rep to combat antisemitism, Merkel's government is 'undermining solidarity with Israel'
Palestinians continue to incite terrorism and violence in school curriculum, says watchdog group
Netanyahu: It could be a year before coronavirus lockdown is fully lifted
Coronavirus czar expected to quit amid clashes with Netanyahu - report
Health Ministry Chief: Haredi Society Accounts for 34% of Israel's Covid-19 Cases
Israel's Gamzu pushes ministers to substantially increase fines for guideline violators
'Anti-democratic law': Israel bans mass protests as Covid lockdown tightens
Hundreds march through Tel Aviv against law limiting demonstrations
Egypt-Jordan-Iraq: Another Middle East axis in the making?
Azeris use Israeli-made drones as conflict escalates with Armenia - report
Incoming Belgian government on collision course with Israel, local Jews say
Israel delivers first Iron Dome battery to US Army
UN nuclear watchdog inspects second site Iran had previously barred access to
Saudi Arabia says it took down 'terrorist cell' trained by Iran
Paris meat cleaver attacker charged with attempted terrorist killings
Russia jails historian who uncovered Stalin mass graves for 13 years
China is doubling down on its territorial claims and that's causing conflict across Asia
Mobs of Thousands Attack Christian Homes in India
U.S. Statue Removals Inspire Indigenous People In Latin America To Topple Monuments
BET founder suggests he's voting against Biden: 'I will take the devil I know over the devil I don't know'
Pope Francis refused to meet with Mike Pompeo so as not to boost Trump
Cardinal Dolan praises Supreme Court nominee Amy Coney Barrett - "Ruth Bader Ginsburg always said she faced three biases; a woman, a mother and a Jew. Well, it seems like what Judge Barrett is facing: woman, mother and Catholic."
Democrats Fear Kavanaugh 2.0 Brawl Could Hurt Them in November
CNN's Jake Tapper calls debate a 'hot mess inside a dumpster fire inside a train wreck'
Warriors' Steve Kerr on Trump-Biden debate: 'I felt like I was watching the Jerry Springer show'
Celebrities compare trainwreck debate to their own all-time worst movies
Trump-Biden 'cage fight' stokes global perception of a country in decline, mired in chaos
'Dangerous Several Weeks' Ahead: Worried World Reacts to Trump-Biden Debate
Undecided voters left disappointed, frustrated by first presidential debate: Pollster Frank Luntz
Debates commission says it will add order to Trump and Biden's remaining showdowns
Bob Woodward Blasts Trump After Wild Debate Performance: 'He Is Assassinating the Presidency'
Chris Wallace Calls Debate 'a Terrible Missed Opportunity'
'I will never support Donald Trump': Portland sheriff responds to president's backing claim
Biden blasts Trump as 'embarrassment' for not denouncing far-right organization
Republicans in Congress say Trump should have directly condemned white supremacists at presidential debate
Trump denies knowing who 'Proud Boys' are, again declines to condemn white supremacy by name
Trump calls on far-right group to 'stand down' after debate blowback
Trump campaign says president has 'continuously denounced' white supremacists, amid criticism
Kyle Rittenhouse to sue Biden, campaign for libel, after Biden shared a video that appears to suggest the teenager is a White supremacist
Biden says at debate he doesn't support Green New Deal, but his campaign website calls it 'crucial framework'
Biden disavows Green New Deal co-sponsored by Kamala Harris
Biden uses Arabic 'inshallah' in response to Trump during debate, lighting up Twitter
Trump Didn't Avoid Taxes, He Prepaid Them
'Mailmen selling ballots. Dumped in rivers. Found in creeks': Trump makes unfounded claims about mail-in voting
Fears of voter intimidation follow Trump's debate call for his backers to monitor polls
Ballot errors spill over from Brooklyn onto Long Island as Trump declares NYC election handling 'a total mess'
The start of early voting in Philly was riddled with technical issues
NBC tests U.S. Postal Service speeds before election but finds little sign of improvement
James Comey: Former FBI chief testifies on Russia investigation
Comey refutes Trump's debate claim that Biden pushed for Flynn prosecution
Comey says new information that Hillary Clinton drummed up Russia controversy to vilify Trump 'doesn't ring a bell'
Gregg Jarrett: Corrupt Comey conveniently claims no memory of parts of FBI's Trump-Russia 'collusion' probe
Space station crew woken up to hunt for air leak
Fireball In The Sky: Social Media Lights Up With Reports Of Giant Meteor Across The East Coast
6.4 magnitude earthquake hits near Pangai, Tonga
5.3 magnitude earthquake hits near Bacolod, Philippines
5.3 magnitude earthquake hits near Port-Vila, Vanuatu
5.0 magnitude earthquake hits near Yilan, Taiwan
Sabancaya volcano in Peru erupts to 24,000ft
Popocateptl volcano in Mexico erupts to 21,000ft
Sangay volcano in Ecuador erupts to 20,000ft
Reventador volcano in Ecuador erupts to 14,000ft
Is Gamma on the way? Tropical wave in Caribbean would be season's 24th storm
100,000 people stranded as highest rainfall in 60 years hits Rangpur, Bangladesh
Paralyzing flash floods and damaging hail hits Istanbul, Turkey
California is on fire. These maps show how the climate crisis has spiraled out of control
In California wine country, wildfire-fatigued residents weigh the unthinkable: Moving out
SpaceX Is Providing Satellite Internet Service to Towns Hit by Wildfires
40% of world's plant species at risk of extinction
MIT Develops Sleep-Tracking Device That Alters Dreams to Boost Creativity
In 2020, more men and women are likely to consider sex with a robot
Seagram's heiress faces sentencing in upstate New York sex slave case
Late Apologist Ravi Zacharias Accused of Sexual Misconduct
WHO to probe 'sexual exploitation' by aid workers in DR Congo
Judge bars school district from deceiving parents about student's gender transition
Pastor did exorcism on toddler and used meth with church members, Arkansas cops say
Chinese teacher who poisoned 25 kindergartners out of 'revenge' sentenced to death
Trump-Appointed Judge Sides with Planned Parenthood, Blocks Abortion Law That Requires Doctors to Give Women 'Misleading' Information
Pantone Adds a New Color, Period Red, to 'Embolden Those Who Menstruate'
Coronavirus: More countries host final trials of Chinese-made vaccines
FDA widens US safety inquiry into AstraZeneca coronavirus vaccine
Moderna chief says its vaccine won't be ready before US election
New York City imposes $1,000 fine for people who refuse to wear masks in public
NFL threatening suspensions for maskless sideline personnel
White House blocks CDC order to keep cruise ships docked until February, report says
'Follow the rules': Boris Johnson urges Brits to stick to the Covid plan to avoid a full lockdown
Pelosi, Mnuchin fail to strike coronavirus stimulus deal but talks will continue
White House Will Not Accept $2.2 Trillion Coronavirus Aid Package: Mnuchin
The covid-19 recession is the most unequal in modern U.S. history
Silicon Valley secretive data and surveillance company Palantir to go public on New York Stock Exchange
Palantir Grabs $21 Billion Valuation With Direct Listing as Trading Begins
Smaller churches lose access to YouTube livestream services
2,500 Bibles sent to remote tribe that once killed missionaries
Click here to return to "Tracking the Birth Pangs" page.