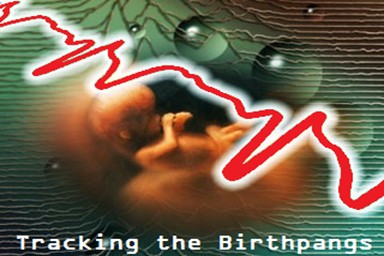 September 2020 Headlines
"Tracking Bible Prophecy" headlines can also be found on
Facebook
Tracking Bible Prophecy Headlines - 9/29/2020
Trump lands third Nobel Peace Prize nomination: 'Producing peace in the world in a way in which none of his predecessors did'
Trump camp hopes Mideast pacts translate to Jewish support
Pompeo discusses Abraham Accords with Saudi Foreign Minister
With or without normalization, expert on Gulf sees Israel as regional peacemaker
Scoring a goal for normalization, UAE soccer team signs Israeli player
All eyes might be on the Temple Mount after the UAE-Israel deal
While Thousands Demonstrate, Only 200 Pray at the Kotel on Eve of Yom Kippur
Protests held near ministers' homes ahead of renewed fight over limiting rallies
20 years after Second Intifada, Palestinians look toward bleak future
Egypt-PA crisis looms as Abbas moves closer to Turkey, Qatar and Hamas
Defying Macron, Hezbollah says it will continue to fight Israel
US warns Iraq of Baghdad embassy closure if attacks continue
Iraqi PM rallies allies to stop US closing embassy after Pompeo threats
Threat to evacuate US diplomats from Iraq raises fear of war
Iraq civilians killed in rocket attack near Baghdad airport
Iran's Revolutionary Guards unveil naval ballistic missile, claim 700 km. range
Saudi Arabia arrests 10 with alleged ties to Iran's Guard
Iran, Saudi Arabia have become China's launchpads in the Mideast
Fighting Between Armenia And Azerbaijan Threatens To Spiral Into Full-Blown War
Syrian rebel fighters prepare to deploy to Azerbaijan in sign of Turkey's ambition
Saudi Arabia says it busted terrorist cell trained by IRGC
AfD official said migrants 'could be shot or gassed' German media reports
EU and Britain far apart as key week of Brexit talks begins
'Disorder, debacle, rebellion': backers turn on Britain's PM
New York Times runs illegally leaked Trump tax returns
Bombshell report shows Trump paid just $750 in US income taxes in 2016, 2017
Trump tax revelation could tarnish the image that fueled his rise
What Trump's taxes tell us about his foreign entanglements
Trump on defense after NYT publishes tax info, says he is 'entitled' to credits 'like everyone else'
Biden campaign sells 'I paid more income taxes than Donald Trump' stickers
Trump's 'biggest fear' is 'massive' IRS bills and potential tax fraud charges, says Michael Cohen
Non-Partisan Watchdog Accuses Trump Campaign Of 'Laundering' $170 Million
Democrats' big lies about Amy Coney Barrett, the Supreme Court and ObamaCare
US Supreme Court vacancy likely to inflame presidential debate
'You have the power': Kamala Harris urges voters to oppose Trump, Senate GOP over Supreme Court nominee
Harris on SCOTUS fight: Ginsburg's legacy 'at stake'
Trump's 2016 team accused of deterring Black Americans from voting
Trumps Calls on U.S. Attorney to Investigate Reports of Illegal Ballot Harvesting by Ilhan Omar Supporters
One million Americans have already cast 2020 vote in 'historic' early voting surge
Trump campaign, RNC sue to block NC's mail-in voting changes
Pennsylvania Republicans go to Supreme Court over absentee ballots
Poll: Two-thirds of voters don't expect to know Biden-Trump winner on election night
Pelosi urges colleagues to prepare for 2020 presidential election reaching Congress
Pelosi preparing for House to decide presidency if neither Trump or Biden win electoral college: report
Cleveland businesses boarding up to prepare for rioters ahead of presidential debate
'It's going to be like war.' Voters eye 2020 election outcome with fear and loathing
November may be the darkest month Americans have seen in a long time
Former Trump campaign manager Brad Parscale hospitalized following reported suicide attempt
Judge blocks Trump administration's ban on new TikTok downloads from U.S. app stores
Trump's TikTok restrictions 'likely exceed' his legal authority, federal judge says
Multiple Microsoft services go down across U.S. including police departments unable to rely on the national 911 system
Suspected ransomware attack hits one of the largest hospital networks in the US
AI 'resurrects' 54 Roman emperors, in stunningly lifelike images
New wildfire erupts in California's wine country, forces evacuation of hospital
Record temperatures lure 'heat tourists' to Death Valley National Park
World leaders pledge to halt Earth's destruction ahead of UN summit
5.2 magnitude earthquake hits south of the Kermadec Islands
5.1 magnitude earthquake hits the South Sandwich Islands region
5.0 magnitude earthquake hits near Yigo Village, Guam
California earthquakes: Two quakes rock area along 'Ring of Fire'
Sabancaya volcano in Peru erupts to 27,000ft
Sangay volcano in Ecuador erupts to 22,000ft
Reventador volcano in Ecuador erupts to 15,000ft
Fuego volcano in Guatemala erupts to 15,000ft
Nearly 830,000 affected as Sudan faces 'unprecedented challenges' amid worst flood in century
225,000 affected as third wave of flooding hits Assam, India
Bomb cyclone unleashes travel-disrupting snow across southern New Zealand
School teacher says he lost kindergarten job over tattoos covering his entire body after a parent complained that he gave their child nightmares
New Senate bill would defund schools for allowing biological males in girl's sports
President Trump Signs 'First-Ever' Executive Order Protecting Patients with Preexisting Condtions
Drone carries human kidney over Las Vegas desert in what could be the future of organ transportation
3-year-old boy diagnosed with bubonic plague in China
New document reveals scope and structure of Operation Warp Speed and underscores vast military involvement
Coronavirus has killed 1 million people worldwide. Experts fear the toll may double before a vaccine is ready
One million deaths and rising: Global coronavirus toll passes grim milestone
Police hand out close to 4,000 fines over Yom Kippur for virus rule violations
Rabbis weigh COVID-19 queries as virus complicates ultra-Orthodox rites, customs
NYC Virus Spike Continues in Jewish Areas of Brooklyn, Queens
NYC threatens to sanction schools as COVID surges in Orthodox areas of Brooklyn
Rapid coronavirus tests to be sent across the U.S. in push to reopen schools
Dr. Scott Atlas accuses media of spreading 'partial truths' about coronavirus: 'It's very damaging'
3 Christians Arrested at Outdoor Worship Service for Failing to Social Distance, Wear a Mask
Airlines face worst crisis since 9/11 as funding ends
No Meat, No Milk, No Bread: Hunger Crisis Rocks Latin America Due To Pandemic
Why the US dollar is only going to fall faster and harder - expect the dollar to plunge by as much as 35 per cent next year
Oil falls as surging virus cases cloud demand outlook
Tracking Bible Prophecy Headlines - 9/28/2020
Israel's UN envoy: Abbas speech to UNGA 'saturated with lies, incitement'
Israel's 'silent transfer' of Palestinians out of Palestine
The 'peace deal' will not break Bahraini-Palestinian solidarity
Sudanese PM: Normalizing ties with Israel a 'complicated' issue
Sudan reportedly requesting billions in aid in exchange for ties with Israel
UAE: Iran's aggressive policies made Arabs look at Israel
Israelis mark Yom Kippur under 'painful' virus lockdown
Ahead of Yom Kippur, coronavirus czar apologizes for failing to avert lockdown
IDF cancels leave for combat troops, soldiers in training amid coronavirus surge
France vows to protect its Jewish community on Yom Kippur after stabbing
Yom Kippur synagogue attack leaves German Jews still uneasy a year later
Iran slams US and Israel in high-level meetings with Iraq
U.S. warns Iraq it is preparing to shut down Baghdad Embassy unless Iraq prevents rocket attacks by Shiite militias
Jordan's monarch dissolves parliament ahead of November election
Lebanon PM-designate steps down amid impasse over gov't formation
Betrayed Macron says will continue Lebanon efforts, eyes Hezbollah
Egypt's el-Sisi warns of instability after protest calls
At UN, Syrian Minister Calls Turkey Main Terrorism Sponsor in the Middle East
Mistake to leave Turkey out of new East Med gas club - international expert
Turkey's Erdogan Calls on Armenians to Stand Against Leadership Amid Clashes With Azerbaijan
Heavy fighting breaks out between Armenia and Azerbaijan, raising fears of war
Violence Erupts Between Armenia And Azerbaijan Over Long-Disputed Region
Trump says U.S. will seek to stop violence between Armenia, Azerbaijan
Belarus: police disperse 'people's inauguration' rallies with teargas
The Lands in Between: Russia vs. The West and the New Politics of Hybrid War
North Korea warns of naval tensions during search for slain South Korean
China is doubling down on its territorial claims and that's causing conflict across Asia
China's Xi says 'happiness' in Xinjiang on the rise, will keep teaching 'correct' outlook
Trump Admin Seeks to Combat Chinese Influence at U.N.
Mexican authorities issue warrants for military, police allegedly linked to disappearance of 43 students
Massacre in Mexican bar leaves 11 people dead
Affluent Orange County town roiled by police killing of Black homeless man
Woman Charged With Attempted Murder After Driving Into Pro-Trump Protesters
Portland protests remain largely peaceful until night falls and police are targeted, authorities say
Louisville lawmaker back on protest line after rioting arrest; police probe fiery blast outside church
Minneapolis officials said they would defund the police. Some now regret that pledge.
Republicans portray Democrats as anti-police in final weeks of Senate contests
Trump, Pentagon collide over anti-diversity training push
College football coach leaves 'All Lives Matter to Our Lord & Savior Jesus Christ' note, quits team
Republicans assert sense of inevitability on Barrett's confirmation
Barrett could be Ginsburg's polar opposite on Supreme Court
Trump Supreme Court pick Amy Coney Barrett faces 'White colonizer' attacks, other criticism from left, media
Amy Coney Barrett: Haiti Adoption of Two Kids Attacked on Twitter
Patricia Heaton Warns Christians of Incoming 'Onslaught' of Arrogance, Ignorance following Trump's SCOTUS Pick
Sen. Blackburn: Dems' 'petty' attempts to 'demonize' Amy Coney Barrett show what they think about conservative women
Trump slams media's treatment of Barrett's Catholicism: 'I thought we settled this' with JFK
Pelosi says questions on Barrett's Catholicism off limits: 'Doesn't matter what her faith is'
Critics Go Ballistic As GOP Peddles 'Notorious ACB' T-shirts
Republicans Spit on RBG's Grave with 'Ghoulish' and 'Disgusting' 'Notorious ACB' T-shirts and Twitter Has Had It
Day of reckoning is coming, stay tuned: Graham on Russia probe origins
Graham says Andrew McCabe testifying Oct. 6, warns something 'more damning' coming amid FISA fallout
CBS' Gayle King calls out Pelosi's 'egregious' language when she refers to Trump allies as 'henchmen'
Amid talk of civil war, America is already split - Trump Nation has seceded
McMaster: Trump suggestion he might not cede power is 'gift to our adversaries'
Complaining about the Transition Integrity Project's Election Theft Plan Can Be Dangerous
Worst-case election scenario: A Pennsylvania counting meltdown
'Complete mess': Wall Street fears volatility long after election day
Texas AG Announces 134 Felony Voter Fraud Charges
Trump accuses Bloomberg of 'bribing ex-prisoners to go out and vote' to get in Biden's 'good graces'
Joe Biden says that he began Senate career '180 years ago'
Trump renews call for pre-debate 'drug test'
Supreme Court punts, denies Trump immunity but blocks House Dems from tax docs
Gasparino explains why Trump tax returns could be 'embarrassing' for president if made public
Coffee Machine Hit By Ransomware Attack - Yes, You Read That Right
5.6 magnitude earthquake hits near Nikolski, Alaska
5.3 magnitude earthquake hits near Masagua, Guatemala
5.2 magnitude earthquake hits near Nikolski, Alaska
5.2 magnitude earthquake hits near Shinshiro, Japan
Sabancaya volcano in Peru erupts to 27,000ft
Sangay volcano in Ecuador erupts to 21,000ft
Reventador volcano in Ecuador erupts to 15,000ft
Semeru volcano in Indonesia erupts to 13,000ft
China dam collapses, 10,000 acres of crops flooded
Colorado wildfire grows to third-largest in state history, Denver choked with smoke
Fast-moving wildfire in Northern California's wine country prompts evacuations
California wildfire threat spurs utility PG&E to cut power to 89,000 customers
California Braces For Increased Fire Threat, 'Triple Whammy' of Smoke, Heat and Pollution
California passes law to house transgender inmates by gender identity
Trump signs 'born alive' executive order aimed at protecting abortion survivors
How A Pro-Life President Saves Tens Of Thousands Of Lives
Roe v Wade: Trump says Supreme Court ruling on abortion 'possible'
Coronavirus: Half a million sharks 'could be killed for vaccine', experts warn
Modi pledges to use India vaccine-production capacity to help 'all humanity'
Military suicides up as much as 20% in COVID era
Grocers Stockpile, Build 'Pandemic Pallets' Ahead of Winter
Swiss reject nationalist plan to limit jobs for EU citizens
In France, the pandemic deepens the political divide as death toll continues to rise
Futures in Peril: The Rise of Child Labor in the Pandemic
Fears of panic buying as empty shelves spotted again
Frustrated with empty shelves in the supermarket? More supply problems could be on the way.
DOJ warns San Francisco's mayor that 1-person limit on church attendance is unconstitutional
Religious, political leaders urge Western Church to remember 'forgotten' persecuted Christians
Pompeo: The Chinese Communist Party is re-writing the Bible
Tracking Bible Prophecy Headlines - 9/27/2020
Toward a Transformational Peace in the Middle East
Expecting F-35 deal in weeks, Israel seeks downgraded jet for UAE - report
Israel becomes new obstacle for Sudan in quest to leave U.S. terrorism list
Sudan's PM rebuffs tying Israel relations with removal from US terrorism list
A year after Yom Kippur synagogue attack, German Jews remain uneasy
On night before Yom Kippur, pandemic lockdown keeps Western Wall mostly empty
Health minister: Law limiting protests, prayers will be advanced Tuesday
Over a dozen ultra-Orthodox yeshivas become coronavirus hotels as cases mount
Jerusalem protest disperses after estimated 16,000 rally against Netanyahu
5 arrests, some clashes as thousands protest against Netanyahu in Jerusalem
Rouhani accuses US of 'atrocity' over sanctions, blames 'Zionists' for woes
Egypt protests: Thousands demonstrate for sixth straight day
Egypt returns bodies of 2 Gaza fishermen shot by its navy
One 'killed' in Egypt as protesters demand el-Sisi resign
Lebanon's leader Mustapha Adib steps down as hopes for reform collapse
Car Bomb In Turkish-Controlled Northeast Syria Kills 7, Injures 11
Attackers kill at least 15 people in western Ethiopia
As U.S., China squabble at U.N., a plea - and warning - from one of world's smallest states
America on edge as unrest rises
Trump taps 'eminently qualified' Barrett for Supreme Court
Amy Coney Barrett's nomination to the Supreme Court praised by religious conservatives
What we know about Amy Coney Barrett's judicial abortion record
Barrett accepts nomination, says judges must be 'resolute' in setting aside personal beliefs
Amy Coney Barrett will energize Trump base, annoy liberals: 'He loves that Democrats are furious'
Trump supporters clash with protesters outside Barrett nomination
'Duck Dynasty' star Phil Robertson envisions a 'political assassination' on Trump's Supreme Court nomine
Supreme Court fight pushes Senate toward brink
Dems slam Barrett nomination over health care, 'illegitimate process' after Trump nomination
Democrats debate whether to engage - or withdraw - in Supreme Court fight
Hirono, Blumenthal say they won't meet with Amy Coney Barrett
Amy Coney Barrett confirmation fight: Senate GOP has math on their side
Republicans eye Oct. 12 for start of SCOTUS confirmation hearings
Biden urges US Senate not to confirm Supreme Court nominee before election
Biden likens Trump to Nazi Goebbels, says he's ready for debate 'lies'
Sanders says there 'will be a number of plans' to make sure Trump leaves office if he loses election
Trump says he wants 'friendly transition' but must be 'an honest vote'
Estee Lauder Pays NASA $128,000 for Photo Shoot in Space
NASA Can't Figure Out Why the Space Station Is Leaking Air
Alien Invasion Latest 2020 Threat As UFO Sightings Shoot Up In NY
6.1 magnitude earthquake hits south of Africa
5.3 magnitude earthquake hits near Karyes, Greece
Sabancaya volcano in Peru erupts to 27,000ft
Sangay volcano in Ecuador erupts to 19,000ft
Ruiz volcano in Colombia erupts to 18,000ft
Reventador volcano in Ecuador erupts to 16,000ft
Ebeko volcano in the Kuril Islands erupts to 14,000ft
Semeru volcano in Indonesia erupts to 13,000ft
Mt Etna volcano in Italy erupts to 10,000ft
New tropical depression swirls in the West Pacific
'We are not done': Tropics likely to blossom again in early October
Severe storms in Italy produce damaging tornadoes, flash floods and landslides
Alps surprised by early snowfall, Swiss town sees new record
Antarctic blast brings rare September snowfall, unusually cold temperatures to parts of Australia
More Homes Are Going Dark as Moratoriums on Utility Shut-Offs End
Scientists Blame Climate Change for Masses of Hot Water in Oceans
8 Texas cities were alerted to a brain-eating amoeba found in water supply
London police, protesters clash at COVID-19 demonstration
UK PM Boris Johnson pledges to boost WHO funding, undercutting US
China Gives Unproven Covid-19 Vaccines to Thousands, With Risks Unknown
Black doctors want to vet coronavirus vaccine process due to mistrust from years of medical racism
CDC Calls Off Minnesota COVID-19 Study After Reports of Racism and Intimidation Against Surveyors of Color
Virus cases rise in US heartland, home to anti-mask feelings
CDC ranks Halloween activities by COVID-19 risk: No trick-or-treating, crowded parties or indoor haunted houses
Thousands of churches across the US to gather for Repentance Sunday
Glory! Tens of Thousands of Christians Gather to Pray, Worship in DC
Franklin Graham, Pence Lead Prayer March Thanking God for Trump, SCOTUS Nominee
Tracking Bible Prophecy Headlines - 9/26/2020
At UN, Abbas urges int'l conference for 'genuine' peace bid, pledges elections
Palestinian leader calls for U.N.-led peace conference early next year
Abbas to UN: No peace, no security, without resolution to Israel-Palestinian conflict
Abbas: Israel normalisation 'violation of just and lasting' peace
Arab funding for Palestinian Authority down 85% in 2020
Report: Saudis urged UAE and Bahrain to sign deal with Israel
UAE minister: Iran's aggression made Arab world look at Israel 'with fresh eyes'
Trump camp hopes normalization pacts translate to Jewish support at polls
Ocasio-Cortez withdraws from Rabin memorial event after backlash after pro-Palestinian activists call move 'disgusting'
Hamas charges three Gaza activists for pro-peace video call with Israelis
Netanyahu mulls using emergency regulations to limit protests; Gantz, AG opposed
Auschwitz museum head asks to swap spots with Nigerian boy jailed for blasphemy
Israel Tests State of the Art Maritime Missiles, IDF Says
Czech Republic seeks to purchase Israeli air defense system
With spy series 'Tehran,' Israelis reach out to an enemy
'Foreign intervention in Libya could harm Israeli interests'
Israel and Lebanon to launch direct maritime border talks, report says
US military increasingly using drone missile with flying blades in Syria
'Give diplomacy a chance': Greece PM invites Turkey for talks
Turkey orders 82 arrests, including Kurdish opposition members, over 2014 protests
Military plane crashes in Ukraine, killing 22
Russia Vows to Retaliate If U.S. Senators Impose Sanctions over Navalny Poisoning
Trump cuts aid for pro-democracy groups in Belarus, Hong Kong and Iran
Some 3,500 U.S. companies sue over Trump-imposed Chinese tariffs
China Razed Thousands of Xinjiang Mosques in Assimilation Push, Report Says
Kim Jong Un issues rare apology to South Korea over death of official
Indian gov't 'sponsors Islamophobia', Pakistan PM tells UN
2 seriously wounded in Paris knife attack near former offices of Charlie Hebdo
'Little doubt' Paris stabbing was terrorism, says French interior minister
Shocking video shows truck plow through Breonna Taylor protest in LA
Charles Barkley, Shaquille O'Neil draw backlash for pushing back on Breonna Taylor outrage
18 arrests at Atlanta protest over Breonna Taylor decision
Atlanta's violent summer coincides with officer exodus
Kamala Harris praises the 'brilliance' and 'impact' of BLM, says ongoing protests are 'essential' for change in US
Trump pledges to make Juneteenth a federal holiday, designate KKK a terrorist group in pitch to Black voters
Trump expected to tap Barrett to fill Ginsburg's Supreme Court seat on Saturday, kicking off bitter partisan battle weeks before election
Archbishop Vigano: Trump faces 'biblical challenge' against 'demonic forces of ... New World Order'
Alan M. Dershowitz: Questioning Supreme Court Nominees about Religion - A Delicate Task
Joe Lieberman slams 'really abhorrent, un-American' criticism of Judge Amy Coney Barrett's Catholic faith
The false link between Amy Coney Barrett and The Handmaid's Tale, explained
Revisiting reported SCOTUS frontrunner Amy Coney Barrett's battle with Dianne Feinstein
Ruth Bader Ginsburg, who died Friday, was shaped by her Jewish faith
Republicans prep lightning-quick Supreme Court confirmation
Conservative ad uses RBG's words to argue for replacing her quickly
Tom Cotton launches 'war room' to back Trump SCOTUS pick
Kamala Harris under scrutiny in Supreme Court showdown following testy 2018 Kavanaugh hearings
'Knives Out on SCOTUS': Patriotic Millionaires Open Letter Pushes Senate Dems to Fight 'Nakedly Illegitimate' Nomination Attempt
Democrats to unveil bill limiting Supreme Court justice terms
Ginsburg, Obama and the Lunch That Could Have Altered Supreme Court History
The Supreme Court may gut the Affordable Care Act. What's next?
White House again criticizes FBI director for voting remarks that there has not been any significant coordinated national voter fraud
The Kremlin Is Increasingly Alarmed at the Prospect of a Biden Win
At Pentagon, fears grow that Trump will pull military into election unrest
Republican-Controlled Senate Passes Peaceful Transfer of Power Resolution Vowing 'No Disruptions by the President'
Bernie Sanders wants to certify 2020 election results with independent commission
Will your mail ballot count in the U.S. presidential election? It may depend on who's counting and where
Report: Gun Sales Surge 80 Percent in Seven Swing States
Trump-Biden debate could spark stock volatility
'Why Bother?': Pelosi Suggests Biden Skip Presidential Debates
Commentary: Dawn of the living American dead - Nancy Pelosi called Trump a "domestic enemy," making it open season on Republicans and the end of the America we know and cherish
'You Bet Your Ass I've Got Regrets.' As Election Day Nears, More of Trump's Former Officials Are Speaking Out Against Him
'I Feel Sorry for Americans': A Baffled World Watches the U.S.
America's space agenda is 'on fire' now due to Trump: NASA admin
An asteroid the size of a school bus is passing Earth today, because it's 2020 and of course
5.3 magnitude earthquake hits near Leh, India
5.2 magnitude earthquake hits near Serdar, Turkmenistan
5.1 magnitude earthquake hits near Shimoda, Japan
5.1 magnitude earthquake hits the South Sandwich Islands region
Sabancaya volcano in Peru erupts to 27,000ft
Popocateptl volcano in Mexico erupts to 21,000ft
Sangay volcano in Ecuador erupts to 20,000ft
Ruiz volcano in Colombia erupts to 19,000ft
Reventador volcano in Ecuador erupts to 16,000ft
Semeru volcano in Indonesia erupts to 13,000ft
Villarrica volcano in Chile erupts to 11,000ft
Suwanosejima volcano in southwest Japan erupts to 10,000ft
Hurricane Map Is Blank for the First Time in Almost 2 Months
Homes are flooding outside FEMA's 100-year flood zones, and racial inequality is showing through
Floods-hit Sudan facing 'unprecedented challenges', UN warns
Intense hailstorm and tornado hit West Yorkshire, England
Record-challenging heat to bake West during first full week of fall
Creek Fire becomes largest single blaze in California, spawning 2 rare fire tornadoes
California's largest-ever fire threatens cannabis farms worth millions. Many won't evacuate
How California's Environmental Mandates Led to Blackouts
'Zombie' wildfires an issue for Russia's forests
5G wireless radiation 'leakage' may lead to incorrect weather forecasts, study warns
Boris Johnson: Climate action cannot be another Covid victim
Rising Virus Cases in Europe Spark Political Clash in Spain
Virus delays Rio's Carnival for first time in a century
Canceled flights strand 25 Easter Islanders for 6 months
Moscow ramps up COVID hospitals to handle 'big second wave'
UK supermarkets Tesco and Morrisons are rationing toilet paper and hand sanitizer as fears of panic buying return. One worker said their store was 'worse than a bad Christmas.'
Contact tracing failure to blame for severe 2nd wave outbreak in Israel
Coronavirus mutation emerges that may bypass mask-wearing, hand-washing protections
WHO warns 2 million virus deaths 'very likely' without collective action
With AstraZeneca's vaccine trial still on pause in US, questions abound about study participants' mysterious illnesses
Orthodox NYC chat group warns not to test kids for COVID or risk school closings
Unmasked Heckler Wreaks Havoc at Briefing as NYC Eyes New Shutdowns Over COVID Clusters
Churches Hit Home Run with Services in Ballparks, Stadiums as COVID-19 Cancels Sports
Judge refuses to hold John MacArthur, Grace Community Church in contempt without trial
Justice Dept. calls on SF to end 'draconian' coronavirus rules for houses of worship
Some politicians are using COVID-19 to engage in 'overt hostility' toward religion: Al Mohler
Anne Graham Lotz issues urgent call to repentance, warns US is 'being attacked invisibly'
Tracking Bible Prophecy Headlines - 9/25/2020
Bahrain king calls for 'intensified efforts' to implement two-state solution
Bahrain claims deal with Israel supports two-state solution
Bahrain to UNGA: Peace with Israel was in exchange for halting annexation
Israel, UAE Cyber Chiefs Discuss Joining Forces to Combat Common Threats
Iran: Normalization with Israel Accelerates the End of the Bahrain Regime
Jordan, Egypt and EU urge renewal of Israel-Palestinian peace talks
Israel to sell $30B in natural gas to Egypt, Jordan
Saudi heir and Jared Kushner inch kingdom towards deal with Israel
Saudi Arabia calls for 'coexistence' in the Middle East following Abraham Accords
Minister Ofir Akunis: 'I will never allow the establishment of a Palestinian State in the heartland of Israel'
Netanyahu approves large-scale construction in Judea and Samaria
Fatah, Hamas say they've agreed to hold Palestinian elections in coming months
Hundreds of protesters gather outside PM's residence, vow to keep demonstrating
Netanyahu: Lockdown unavoidable, claim I did it to end protests is 'absurd'
TV: Virus czar says vote to shut down was all about protests, 'made me sick'
Netanyahu on coronavirus: 'We are at the height of an ongoing war'
Cabinet approves near-total national shutdown to stem runaway infection rate
Virus czar: Lockdown stricter than it should be, will have 'tremendous' costs
Shekel loses sharply on new lockdown restrictions
Head of jobs service warns of 'lost generation' as unemployment rates soar
Opposition leaders fume at 'insane' virus lockdown
Israel's chief rabbi signals he may support synagogue closures on Yom Kippur
Commentary: Days of awe and loopholes - Israelis have been acting as though the only thing they have to worry about is coming up with convincing lies about why they're not at home
Israelis flock to airport ahead of planned shutdown of flights
After Zoom and Facebook Refuse to Host Event, SFSU Seminar Featuring Notorious Palestinian Terrorist Briefly Airs on YouTube Before Being Taken Down Midstream
IDF soldiers fire at firebomb-throwing terrorists
US lawmakers announce bipartisan resolution against PA's 'pay to slay' policy
Saudi dissidents launch opposition party amid 'repression'
Turkey says 'no compromise' on East Med stance
'Foreign intervention in Libya could harm Israeli interests'
The U.S. says it won't 'reward' an enemy, as it ups pressure on Iran
U.S. imposes new Iran sanctions over human rights violations
US slaps sanctions on Iranians over execution of wrestler
Russia dismisses US threats of sanctions on Iran
UN Rejection Of Sanctions Marks "Victory" Over Donald Trump: Iran
Iran hits back at 'delirious' Saudi after King Salman's UN speech - In response to a fiery UN speech by King Salman, Iranian officials brand Saudi Arabia as the main sponsor of 'terrorism' in the region
IRGC Taunts US With Spy Drone Close-Ups Of Nimitz Carrier In Strait Of Hormuz
Iran's Zarif tries to form Russia-China alliance against US
The EU says Lukashenko is not the legitimate Belarus president
Kremlin critic Navalny's bank accounts frozen, apartment seized
Russia's season of war games unites West-weary allies
U.S. Calls Video Showing China Bombing U.S. Air Force Base 'Attempt to Coerce, Intimidate'
China says US has 'created enough troubles for the world' as UN spat continues
Fractured U.S.-China relations moving in 'very dangerous direction,' U.N. chief warns, 'We must do everything to avoid a new Cold War'
China is building vast new detention centers for Muslims in Xinjiang
'No Mercy': Reports China is forcibly sterilizing minorities
North Korean Troops Fatally Shoot South Korean Man Believed Attempting To Defect
Venezuela's Maduro calls on UN to rally against US sanctions
Venezuela's Maduro denounces US as "the most serious threat to world peace" in UN address
Two men arrested after allegedly planning 'Netflix worthy' terrorist attack on US in support of ISIS
Trump says he told Kentucky governor 'we'll close it down for you' after night of Louisville unrest
CBC says Louisville protests started out as 'peaceful' despite clear evidence riot was planned
Louisville protesters grab signs, shields other supplies from U-Haul truck: video
Tucker Carlson Compares Breonna Taylor Protesters To Hezbollah
Kenosha shooter's defense portrays him as 'American patriot'
Missouri Governor Parson activates National Guard following 'recent instances of civil unrest across the country'
Parents at Las Vegas high school outraged by racially-charged survey: Report
Texas teacher fired for refusing to stop wearing 'Black Lives Matter' mask: report
Cream of Wheat removing Black chef from packaging following branding review announced in June
Citigroup says racism has cost US economy $16 trillion
Trump issues executive order to combat ideology that America is 'irredeemably racist and sexist'
Trump says he'll sign order aimed at protecting premature babies in appeal to religious voters
Former abortion clinic worker recalls how pro-life women would justify their own procedures
Abortion stirs GOP tensions in Supreme Court fight
U.S. Could Have a Pro-Life Supreme Court 'for Decades' with Right Pick, Senator Says
Judge's faith becomes early flashpoint in Supreme Court fight
Politico's pretentious, error-filled hit against Amy Coney Barrett
Phrase 'Separation of Church and State' Is Misused to Exclude Religion from the Public Square, AG Barr Says
Commentary: The Death Of Justice Ruth Bader Ginsburg Pushed Me To Join The Satanic Temple
Top Senate Judiciary Democrat Feinstein says she doesn't 'have the power' to block Trump's Supreme Court nominee
Trump heckled as he pays respects to late Justice Ginsburg at US Supreme Court
Trump Loudly Booed and Greeted With 'Vote Him Out' Chants on Visit to Ruth Bader Ginsburg's Casket
Trump's former Coast Guard chief endorses Biden, cites 'insurgency' on the Constitution
Pelosi not considering another Trump impeachment: 'I don't think he's worth the trouble at this point'
Republican Senate leader McConnell vows 'orderly transition' after US election
Senate passes resolution reaffirming commitment to peaceful transition of power
Gallup: 61 percent support abolishing the Electoral College
Feds, In Unusual Statement, Announce They're Investigating Discarded Ballots
In Luzerne County PA, Where Voters Went for Obama then Trump, FBI Finds Discarded Military Ballots Cast for Trump
Texas Attorney General Ken Paxton announces 134 felony voter fraud charges in connection with 2018 Dem primary
Records: Mail delivery lags behind targets as election nears
Pompeo warns that China is targeting PTA meetings as part of influence campaign
Wray: FBI has not seen any kind of coordinated national voter fraud in a major election by mail
Weeks before election, Facebook shuts down alleged Russian military intelligence operation
FBI had information Steele dossier was part of 'Russian disinformation campaign,' declassified footnotes show
New Flynn court docs show FBI employees discussing probe of Trump aide: 'A nightmare'
Durham assumed parts of John Huber's Clinton Foundation review: source
Donald Trump Jr. blasts media for ignoring Hunter Biden report: 'I was front page news for weeks' while Bidens 'get a pass'
Trump niece files suit saying family cheated her of millions
Jewish MSNBC commentator: 'What is the difference between Hitler, Donald Trump?'
From Sci-Fi To Everyday Business: Welcome To The Age Of The Robot
From Israel to the U.S., Deepfake Videos Are Becoming a Major Threat to Democracy
NASA chief warns Congress about Chinese space station
NASA says bus-sized asteroid safely buzzed Earth
CH HSS sparks G1 - Minor geomagnetic storm, G2 - Moderate warning
5.3 magnitude earthquake hits near Mulege, Mexico
5.2 magnitude earthquake hits near Cortes, Philippines
Sabancaya volcano in Peru erupts to 23,000ft
Sangay volcano in Ecuador erupts to 21,000ft
Popocateptl volcano in Mexico erupts to 20,000ft
Fuego volcano in Guatemala erupts to 16,000ft
At least 126 people killed in floods and landslides in Gandaki Pradesh, Nepal
At least 2 killed, 20 injured as more floods and landslides hit Jakarta and West Java, Indonesia
China experiences 21 large-scale floods in 2020, setting historical record
Wildfires taint West Coast vineyards with taste of smoke
Power pole arson causes major internet outage for Cox customers in north Phoenix
Massive bird die-off in Western U.S. linked to cold blast
Venezuelan oil leaks imperil Caribbean
Lawmaker: Gasoline Shortages Force Venezuelans to Ride Donkeys
California GOP warns that Newsom's gas vehicle sales ban will cost jobs
Powerful Vatican Cardinal Becciu resigns amid scandal
Google Shows Huge Panic Attack Rise During COVID
COVID-19 mutation may be evolving to bypass mask-wearing, hand-washing
As COVID Surges in Europe, Officials Warn of 'Twindemic' With Flu
Europe is at a 'decisive moment' in its second virus wave
Record infections in France as restrictions spark outcry
Marseille furious at Paris decree to shut its bars as coronavirus soars
Cosmonauts say they're not ready to try Russia's virus vaccine
Secret, powerful panels will pick Covid-19 vaccine winners
Trump questions need for tougher FDA standards on coronavirus vaccine
Trump adviser Scott Atlas accuses CDC director of misstating COVID-19 data
Flying to Hawaii? United Now Has a $250 Coronavirus Test for You
Iowa fines beef plant $957 after huge coronavirus outbreak
Police tase, arrest woman for refusing to wear mask at game
18 to 22-year-olds banned from gathering in Boulder, Colorado, after coronavirus surge
Idaho Police Arrest 3 at Outdoor Church Worship Event in Defiance of Mask Mandate
'This Is Simply Biblical': Thousands of Christians Gather for Revival in Florida
We're living in a 'kairos' moment, repentance is necessary: Christian leaders
Thai Church Holds Record-Breaking Baptism Despite COVID-19
House Democrats prepare new $2.4 trillion stimulus plan with unemployment aid, direct payments
Coronavirus fallout has erased $3.5 trillion in workforce income, UN agency says
Economist Stephen Roach issues new dollar crash warning, sees double-dip recession odds above 50%
S&P 500 erases 2020 gains, flirts with correction as economic worries mount
Most UK firms unprepared for end of Brexit transition
Wealthy Britons step up citizenship shopping to thwart Brexit
Tracking Bible Prophecy Headlines - 9/24/2020
Top Israeli officials fly to Bahrain to hammer out normalization treaty
US ambassador: It will take 6-7 years for UAE to get F-35 jets
US envoy to UN claims new Israel-Arab peace deal possible 'in next day or two'
US eyes breakthrough on Sudan-Israel deal before election
US-Sudan normalization talks reportedly 'constructive,' but no breakthrough
Saudis reject deal with Israel, but push outreach to Jews
Egypt and UAE push to be 'pillars of stability' in Middle East
Israel to sell $30B in natural gas to Egypt, Jordan
Report: Trump complained to aides Jews 'only in it for themselves'
Palestinian Authority Inches Toward Boiling Point Amid Economic Crisis, Israeli Security Officials Warn
Report: EU governments funding Palestinian legal actions against Israel
Israeli Coronavirus Patients Wait Hours in Ambulances as Hospitals Fill Up
Israeli hospital transforms car park into virus ward
Deputy IDF Chief: army virus taskforce will struggle to handle current contagion rate
Israeli Ministers said to agree on full lockdown, more severe than country's first
As Netanyahu seeks 'tighter' lockdown, Gantz says he'll back limits on protests, prayer
Tighter lockdown talk sends TASE tumbling
Argentine Jews hold Rosh Hashanah service - in their cars
Three anti-Semitic attacks reported in Canada's Ontario during Rosh Hashanah
After letter to CEO, United change Israel flight to accommodate Yom Kippur
YouTube shuts down livestream of US college event honoring Palestinian hijacker
Lebanon pleads for world's help 'trying to rise from its rubble'
Saudi king warns UN of Iranian threat, backs US peace efforts in Middle East
Saudi king denounces Iran's 'expansionism' in fiery UN speech
In U.N. Debut, Saudi King Calls for Comprehensive Solution on Iran
Iran's Rouhani says UN rejection of sanctions marks 'victory' over Trump
Rape, ethnic cleansing and looting: UN reveals Turkey's crimes in Syria
Turkey narrowly escapes EU sanctions over EastMed dispute
Turkey named 'biggest threat to Europe' and EU territory as global tensions rise
Russian opposition leader Alexei Navalny mocked Putin for suggesting that he poisoned himself
Possible missile carrier spotted at North Korea parade practice, U.S. think-tank says
Paris's Eiffel Tower briefly evacuated after bomb threat
Tesla sues U.S. government to overturn Trump administration tariffs on China
Trump implements new travel restrictions to Cuba, bans purchase of rum and tobacco - 'Today, we proclaim that America will never be a socialist country'
Kentucky grand jury indicts 1 of 3 officers in fatal Breonna Taylor police shooting - but not for her death
Louisville locked down before possible civil unrest
Civil unrest in Louisville intensifies hours after Breonna Taylor grand jury decision
Two officers shot in Louisville amid Breonna Taylor protests
Louisville restaurant owner says protests coupled with pandemic have been 'punch in the gut'
Facebook failed to remove pages urging Kenosha violence before shootings, despite 400+ reports: lawsuit
Bumble Bee Mocks Trump Comment About Protesters Throwing Cans of Tuna
Costco removes Palmetto Cheese from stores after founder called BLM 'terrorist organisation'
Uncle Ben's rice gets rebrand after racial stereotyping criticism
Arab Muslims are People of Color, Arab Christians are White
Murkowski loosens stance on Supreme Court nominee, says she may vote for Trump's pick
Biden says Senate should wait on Trump Supreme Court nominee despite past comments
McCarthy threatens motion to oust Pelosi if she tries to impeach Trump to delay SCOTUS confirmation
Trump says Supreme Court needs ninth justice to decide election
Judge Napolitano 'appalled at any effort to turn the Supreme Court into a super-legislature - it will undermine the credibility of the court'
Sen. John Kennedy rips Democrats on court packing: 'They think justices are just politicians in robes'
A 'Circus' Senate Hearing? GOP Sees Gain if Dems Act Up
Targeting Amy Coney Barrett's Catholic faith is 'awful' amid SCOTUS discussions: Sen. Manchin
Barr says 'notion' of separation of church and state misunderstood because of 'militant secularists'
The Nightmare Scenario That Keeps Election Lawyers Up At Night - And Could Hand Trump A Second Term
Commentary: The Election That Could Break America
Soros-backed orgs gear up to throw US into anarchy if Trump re-elected
Trump won't commit to peaceful transfer of power if he loses
Report: Trump Campaign Actively Discussing Radical Measures To Bypass Election Results
Rule Changes In Swing States Mean More Votes Will Count, Results May Take Longer
Chicago Mail Carriers Threaten To Stop Delivering Mail If City Fails To Control Violence
Rep. Matt Gaetz: Bloomberg may face criminal probe for paying felons' fines so they could regain their right to vote ahead of the November election
Harry and Meghan urge action against hate speech ahead of U.S. election
White House is accused of wrongly intervening to block John Bolton book
Bob Woodward Book Sells 600,000 Copies in First Week, Shy of Bolton, Mary Trump Titles
Democrats propose sweeping bill to curb presidential abuses
Judge orders Eric Trump to testify before election in New York attorney general probe of President Trump's company
Rush Limbaugh: Senate report on Bidens and Ukraine reveals 'massive corruption,' 'criminal violations'
Sen. Rand Paul says Homeland Security panel will refer report on Bidens, Ukraine to DOJ for criminal probe
Hunter Biden Received Millions From Wife Of Ex-Moscow Mayor, Paid Suspects Allegedly Tied To Trafficking, Had Contacts With Individuals Linked To Chinese Military, Senate Report Alleges
Senate report links Hunter Biden to 'prostitution or human trafficking ring'
Average American recorded by security cameras 238 times each week, study shows
Tesla Suffers Network Outage Disabling Vehicles' Mobile App
Earth may get a new minimoon - but it may just be 1960s space junk
NASA admin warns ISS space junk problem is getting worse after 3 near collisions
5.7 magnitude earthquake hits the central Mid-Atlantic Ridge
Rare M4.4 earthquake hits Reunion, one of the largest on record
Sabancaya volcano in Peru erupts to 24,000ft
Popocateptl volcano in Mexico erupts to 21,000ft
Sangay volcano in Ecuador erupts to 21,000ft
Ruiz volcano in Colombia erupts to 20,000ft
Fuego volcano in Guatemala erupts to 15,000ft
Reventador volcano in Ecuador erupts to 15,000ft
Post-tropical cyclone Teddy forecast to produce destructive waves, heavy rain and strong winds across Nova Scotia, Canada
Interstate 610 submerged by Beta flooding in Houston
Beta delivers deluge to Texas coastline, trapping motorists
Beta floods Houston as over 500K gallons of wastewater spill, body of missing fisherman found
Texas city releases video of 'floating ant piles' amid flooding caused by Beta
Tropical Storm Lowell forms in Eastern Pacific
Heavy rain predicted as Tropical Storm Dolphin heads for eastern Japan
Mumbai Rains: Heavy Rains Paralyse City, IMD Warns of 'Flooding', Local Trains Suspended Due to Waterlogging; BMC Declares Holiday
Massive floods leave widespread destruction, displace 140,000 people in Afar, Ethiopia
2020's summer Arctic ice melt one of the worst on record
Wildfire danger in West to escalate as intense heat dome builds this weekend
California Governor Signs Order Banning Sales Of New Gasoline Cars By 2035
Avocado apocalypse averted: Researchers use cryogenics to protect the fruit for future generations
Used Condoms Being Washed And Resold, Inspectors Say After Raid on Factory
Coronavirus spike pushes Canadian authorities to step up powers to limit large gatherings
Euro zone recovery stutters in September as coronavirus infections rise
Sweden avoids 2nd virus surge, but many questions remain on its outlier approach
Brazilian City Ravaged by Coronavirus Reached Herd Immunity in Just Months, Study Finds
Up to 70% of KN95 masks imported from China don't meet filtration standards, study says
House Republicans Blast WHO and China in COVID Origins Report
U.S.-China tensions take center stage at U.N. as Trump accuses Beijing of unleashing 'plague'
Trump has 'shady political motives' in blaming China for pandemic, Beijing official says
'In Fauci We Trust'? CS Lewis Foresaw Scientific Authoritarianism
Fauci and Rand Paul clash over Cuomo, NY handling of COVID-19
Fauci schools Rand Paul on herd immunity: 'You're not listening'
A 'distressed' Birx questions how long she can remain on White House task force, sources say
Most voters worry Trump is trying to release coronavirus vaccine too quickly, to help his reelection, polls say
AstraZeneca coronavirus vaccine trial remains on hold in the U.S., HHS chief Azar says
Vaccination effort will not be complete until July 2021, CDC director says
Contact tracing app tells Pennsylvanians if they've been exposed to coronavirus
A huge teen party delayed a Massachusetts school's reopening. Two parents have now been charged.
Arlington 4th Grader Sent Home From School After Sneezing
Times Square New Year's Eve Ball Drop Will Be Virtual
Russia arrests "Jesus of Siberia," cult leader claiming to be reincarnation of Christ
Tracking Bible Prophecy Headlines - 9/23/2020
Macron calls for creation of Palestinian state at UNGA
Trump at UN: Other countries 'coming fast' to make peace with Israel
Trump to UNGA: 'We intend to deliver more peace agreements shortly'
Saudi Arabia reportedly sending mixed signals over establishing Israel ties
Saudi Arabia on road to ties with Israel, but not quite there yet
Israeli PM Netanyahu, Bahraini Crown Prince Talk Regional Peace in Phone Call
Defense Minister Gantz meets Kushner, discuss 'additional accords'
Gantz: Israel, U.S. to continue promoting Mideast stability
Defense Minister Benny Gantz in Washington for talks to ensure Israel's military edge
Pentagon head tells Gantz US will protect Israeli edge, as F-35 sale zooms ahead
'We feel betrayed': Palestinians fear cost of Arab states' deals with Israel
Angered by Arab-Israel ties, PA quits chairing Arab League sessions
EU said to be pressuring Palestinians to hold new elections
Cabinet readies new virus rules as Netanyahu pans 'farce' of rallies against him
Deri said to back closing synagogues, but only if demonstrations canceled too
Erdan walks out on 'antisemitic' Erdogan UN speech
People don't fully understand anti-Semitism, Ilhan Omar says
East Mediterranean states formally establish Egypt-based gas forum
East-Med Gas Forum evolves as Israel, Egypt enhance cooperation
Israel joins new regional forum in hope of selling gas to Europe
At UN, Erdogan assails Israel's 'dirty hand' in Jerusalem; Erdan walks out
Gantz: Israel, U.S. to continue uncompromising efforts to curb Iranian aggression
Saudi Arabia: Any nuclear deal with Iran must preserve non-proliferation
Iran, saddled with new US sanctions, strikes defiant tone at UN General Assembly
Iran Tells US to Quit Being a Bully
At UN, slamming sanctions, Iran says 'terrorist' US can't impose talks or war
West's unity on Iran hinges on US presidential vote
At UN, Rouhani says next US leader will 'surrender to the resilience of Iran'
France's Macron says US maximum pressure on Iran not working
Is the Muslim Brotherhood Helping Iran Skirt US Sanctions?
Major fire breaks out at a factory near Iran's capital, no casualties
Report suggests Iran has over a million converts to Christianity
Lebanon explosion 'destroys Hezbollah arms depot'
Turkey slams 'biased' EU sanctions over Libya arms embargo
Anti-gov't protests in Egypt's Giza amid tight security presence
Kenya's judge advises Parliament to dissolve over lack of women
US Space Force deploys to vast new frontier: Arabian Desert
Moon proposes formally ending Korean War in keynote UN speech
China, India agree to stop troop deployment along disputed border
High-level U.S. visits to Taiwan annoy China - but did not cross the red line, says analyst
Opening General Assembly, UN chief warns against 'new Cold War'
China's Xi, Russia's Putin push back at Trump during virtual gathering of the U.N. General Assembly
Xi defends China's ambitions at UN, warns of 'clash of civilizations'
UN General Assembly: US-China tensions flare over coronavirus
Trump calls on UN to hold China accountable for coronavirus pandemic
China: Trump 'spreading political virus' at United Nations
Chinese tycoon who called Xi Jinping a 'clown' and ripped his coronavirus response gets 18-year sentence
Trump says aides rejected his request to adjust value of dollar to counteract repeated currency manipulation by China of its yuan
China says it won't approve TikTok sale, calls it 'extortion'
NYPD cop accused of spying for China raised red flags, community center says
11-year-old Boy Blows Shofar in Front of Supreme Court to Honor Ruth Bader Ginsburg
Shortened shofar blasts, quick sermon tweaks: How RGB's death altered holiday
Does RBG's Rosh Hashanah death really make her a 'tzadik'?
Kibbutz temporarily tweaks its name to pay tribute to RBG
Relative confirms Ginsburg's dying wish was to keep Trump from filling her seat
Cruz blocks RBG resolution, objecting to mention of her dying wish to keep seat open for next president
Senate Republicans dash ahead with plans to fill court seat before election
Romney backs vote on Supreme Court nominee, clearing way for Trump
Democrats are largely powerless to stop GOP from confirming court choice
If Trump appoints a third justice, the Supreme Court would be the most conservative it's been since 1950
GOP senators in tight races embrace sharply different Supreme Court strategies
Jordan pushes resolution to limit Supreme Court justices, blasts Democrats
Trump argues full Supreme Court needed to settle potential election disputes
Abortion, gun rights, ObamaCare at stake with Supreme Court pick
GOP Senate candidate defends controversial Ginsburg abortion meme
Democrats weigh how to handle Trump's potential Supreme Court pick after past flap over Barrett's faith
Trump on SCOTUS nominee: 'Watch the abuse she will take'
CNN's Don Lemon backtracks call to 'blow up the entire system': I was taken 'out of context' - However, he reiterated that 'we need to look at the electoral college'
Woodward: Historians examining the Trump era will ask 'What the F happened to America?'
77-year-old veteran in California attacked for wearing MAGA hat
Donald Trump Says It's A "Beautiful Sight" To See Police Throw Reporter To The Ground
Militia members face gun charges, alleged to have come to Kenosha 'to pick people off'
Trump extends ban on racial discrimination training to federal contractors
Costco removes popular cheese after Black Lives Matter controversy - Pimento cheese company's owner compared protest movement to 'terror organization'
DOJ announces largest drug, gun and cash seizure in darknet history
Bloomberg pays fines for 32,000 felons in Florida so they can vote
Second judge rules against USPS, says election mail must be prioritized
Cindy McCain Endorses Biden, Citing Trump's Disparagement of Troops
FBI, DHS warn that foreign hackers will likely spread disinformation around election results
Facebook vows to restrict users if U.S. election descends into chaos
Facebook has more users in India than anywhere else. It's now dealing with a hate speech crisis
NASA outlines $28 billion plan to land the first woman on the Moon by 2024
RV-size asteroid to get closer to Earth than the moon
5.2 magnitude earthquake hits the South Shetland Islands
5.0 magnitude earthquake hits near Banda Sea
Sabancaya volcano in Peru erupts to 27,000ft
Sangay volcano in Ecuador erupts to 21,000ft
Popocateptl volcano in Mexico erupts to 20,000ft
Fuego volcano in Guatemala erupts to 16,000ft
Reventador volcano in Ecuador erupts to 16,000ft
Ebeko volcano in the Kuril Islands erupts to 12,000ft
Increased seismicity at Pavlof volcano, Alaska
Beta weakens to tropical depression, stalls over Texas coast
Houston inundated by Beta's flooding downpours as storm barely budges
Tropical Storm Beta could drop up to 20 inches of rain in parts of Texas
Hurricane Teddy brings 'very dangerous' rip currents to Atlantic beaches, coastal flooding
'Zombie' Tropical Storm Paulette returns from the dead because it's 2020
Forecasters keeping a close eye on new disturbance near Florida
Severe Tropical Storm Dolphin eyes Japan with flooding downpours
At least 10 dead as Tropical Storm "Noul" wreaks havoc in Vietnam, Laos, Thailand and Myanmar
Massive floods leave widespread destruction, displace 140 000 people in Afar, Ethiopia
Extreme Wildfires Turn Smoke Apps Into the New Weather Apps
Mental Health Experts Warn About Dangers Of 'Doomscrolling'
Climate change: China aims for 'carbon neutrality by 2060'
More than 450 whales stranded in Tasmania in one of world's largest recorded stranding events
Botswana blames bacteria in water holes, not poaching, for mass elephant die-off
'I Choose To Be a Cyborg': Why I Implanted Computer Chips in My Hands
Assange says he 'hears voices' in prison: psychiatrist
'Cuties' movie sees Netflix users flock to the screen due to controversy
Vatican strongly condemns euthanasia, calling it an 'act of homicide'
Vatican says those who choose euthanasia cannot receive sacraments
Xinjiang government confirms huge birth rate drop but denies forced sterilization of women
China bans teachers from mentioning God or prayer, intensifies crackdown
LA County Rushes to Slap Hefty Fines on John MacArthur for Going to Church Amid Lockdown
Bible study app users increase tenfold during pandemic
'Unfathomable': US death toll from coronavirus hits 200,000
200,000 people have died from Covid-19 in the US. That's more than the US battle deaths from 5 wars combined
Trump says 200,000 virus deaths a 'shame,' but could be much worse
Flu vaccine critical to avoid stretching US healthcare amid Covid, scientists warn
FDA to announce tougher standards for vaccine that make it unlikely one will be cleared by Election Day
Axios-Ipsos poll: Vaccine resistance grows
France uncovers mutant, fast-moving COVID-19 strains
Walmart experiments with using drones to deliver COVID-19 self-test kits
Finland to deploy coronavirus-sniffing dogs at Helsinki Airport
Flu Season Threatens Hollywood's Return To Work
Governments Enter the Lockdown Twilight Zone
COVID 'firepower': Britain imposes six-month curbs against second wave
Boris Johnson says UK is at a 'perilous turning point' and tells people to work from home
Over 1.16 millions Israelis ordered into quarantine over phone tracking
With No Clear Goal for Second COVID Lockdown, Israeli Economy Could Spiral Out of Control
In political turmoil and economic collapse, Lebanon could now be overwhelmed by Covid-19
Canada at 'crossroads' as COVID-19 cases surge
Rising coronavirus case numbers in many states spur warning of autumn surge
Trump says U.S. will remain open as UK imposes coronavirus restrictions: 'We're not going to be doing that'
CDC guidelines urge families to avoid trick-or-treating this Halloween
New York's Online Class Sizes Could Reach Nearly 70 Students
Not so fast, urban exodus: Coronavirus could make New York and San Francisco great places to live again
Billionaire Barry Diller calls stock market 'great speculation,' urges everyone to save cash
House approves spending bill in effort to avoid government shutdown during pandemic
Tracking Bible Prophecy Headlines - 9/22/2020
New Donald Trump ad heralds Middle East peace accords
Middle East agreements brokered by Trump present opportunity for Biden if he wins election
Gantz heads to Washington to discuss F-35 sales to UAE
Sudan leaders in UAE for talks with Emirati, US officials - Amid reports of talks on 'possible' deal with Israel, state media says delegation to discuss US 'terror' list removal
UAE envoy: Broad support for deal shows Israelis want peace more than annexation
Hamas, Fatah delegations in Istanbul for another attempt at reconciliation talks
Arabs: "Palestinians Repeat the Same Mistakes"
Palestinians arrest supporters of Abbas political rival based in UAE
PA: We will protect the land and Al-Aqsa
Dozens of Israeli settlers storm Al-Aqsa complex - an Israeli settler attempted to blow in a shofar inside the flashpoint compound, but he was kicked out by the guards
US issues security alert for citizens in Bahrain
Iran threatens terror over Arab Israeli peace deal
Iran to exploit US sanctions gamble, try to weaken Washington in MidEeast
US unveils additional 'UN' sanctions against Iran, will enforce arms embargo
US carrier group deploys to Gulf amid push for Iran sanctions
Jordan's Muslim Brotherhood to take part in elections
Lebanese President Warns of 'Hell' if No New Government Is Formed
Greece says it's close to resuming maritime talks with Turkey
Is Saudi Arabia about to go nuclear with China's help?
China to lose access to Australian space tracking station
China-India border dispute: New Delhi 'expects Beijing to stand down first' as top military chiefs meet
Trump's ex-national security adviser H.R. McMaster warns Afghan peace talks will fail, leave US vulnerable
McMaster: Goal Of Changing Putin Is A 'Delusion' Suffered By 3 Presidents
Former World Leaders Urge Ratification of Nuclear Arms Ban Treaty
The 75th Session of the U.N. General Assembly Opens
What to expect at the UN General Assembly in the time of Covid-19
International Day of Peace: U.S. calls on Russia to withdraw from Donbas and Crimea
The International Day of Peace 2020: Date, History And Significance of This Day
International Day of Peace 2020: Shun violence, maintain peace, stability - Group begs
Peace caravans coming to Kenosha today for International Day of Peace
Portland civil rights leader says protesters are 'not going anywhere'
Justice Department deems New York City, Portland and Seattle 'anarchist jurisdictions'
Louisville police, Kentucky National Guard sued by family of man killed during night of protests
Police organization slams Democratic US Senator for call to disarm officers of 'weapons of war'
Black Lives Matter organization deletes page calling for 'disruption' of nuclear family
Herschel Walker claims China is helping fund BLM which then donates to Democrats
Mandy Patinkin blows shofar in TV tribute to Ruth Bader Ginsburg's dying wish for Trump not to pick her replacement
Sean Hannity: Democrats, media 'throwing a massive temper tantrum' ahead of Trump SCOTUS pick
McConnell warns of 'dirty tricks' from Dems as Schumer says GOP has 'no right' to fill Supreme Court vacancy
Trump fires back after Dems indicate impeachment could be used to block court nominee: 'If they do that, we win'
Flashback: Kamala Harris was open to packing Supreme Court to shift balance away from conservatives
Protests over Supreme Court vacancy target homes of top GOP lawmakers
US judge orders Post Office to expedite November election mail
Judge rejects Trump campaign challenge to Nevada mail-in voting expansion
Woman suspected of mailing ricin to Trump arrested trying to enter US from Canada
Trump's former national security adviser warns of another 9/11-style attack in the future
5.8 magnitude earthquake hits near the central East Pacific Rise
5.5 magnitude earthquake hits near Kultuk, Russia
Sabancaya volcano in Peru erupts to 27,000ft
Sangay volcano in Ecuador erupts to 22,000ft
Popocateptl volcano in Mexico erupts to 19,000ft
Reventador volcano in Ecuador erupts to 15,000ft
Ebeko volcano in the Kuril Islands erupts to 12,000ft
Hurricane "Teddy" forecast to become a strong post-tropical cyclone before reaching Nova Scotia, Canada
Hurricane Teddy bringing 'life-threatening' rip currents to East Coast, fall set to arrive
Beta to be 9th landfall storm of 2020 in a record-shattering season
Tropical Storm Beta to drop a foot of rain in Texas and Louisiana
Texas prepares water rescue teams as Tropical Storm Beta threatens 'torrential rainfall'
Mainland Portugal hit by its first (sub)tropical cyclone on record
2 missing after worst rainfall in 120 years triggers flash flooding in southern France
Las Vegas breaks record with over 150 rain-free days in a row
Scores of temperature records smashed as cold blast sweeps through Eastern U.S.
Prince Charles calls for 'new Marshall-like plan' on climate change
Australia whales: 90 dead in mass stranding off Tasmania
Woman falls out of moving car while filming Snapchat video on busy U.K. highway
Christian teaching assistant fired for opposing LGBT sex-ed curriculum sues school
Indian man reportedly sliced open pregnant wife's belly to check baby's gender
40 Days for Life to have record participation despite COVID-19 pandemic
As doctors worry about 'a very apocalyptic fall,' the CDC retracts info on how Covid-19 spreads
CDC warns of 'growing evidence' that the coronavirus can spread beyond 6 feet - then deletes it from website
House Republicans blame Chinese cover-up for coronavirus pandemic
Trump claims vaccine coming 'within a matter of weeks,' contradicting health officials
Signs of an 'October vaccine surprise' alarm scientists
Violent scenes at anti-vaccination and anti-lockdown protest in London
PM Johnson to urge Britons to go back to working from home
UK medical experts raise nation's COVID-19 alert level, say cases are rising 'rapidly and probably exponentially'
Flooded by cases, hospitals in Jerusalem and Ashdod stop taking virus patients
Gantz orders IDF to build field hospital for virus cases as hospitals fill up
Israel hospital chief: Government 'abandoning' us with order to end elective surgeries
Israeli cabinet may tighten lockdown as experts warn death toll could triple
Saudi Arabia to launch app for Mecca pilgrims amid pandemic
David Platt calls for prayers as pastors struggle more than ever during pandemic
Almost 90 percent of NYC bars and restaurants couldn't pay August rent
US stock markets continue falling amid Covid fears as Dow drops 510 points
Jim Cramer says the 'lockdown trade' is back as coronavirus concerns rise
Soaring wealth during pandemic highlights rising inequality
Tracking Bible Prophecy Headlines - 9/21/2020
Palestinians: Qatar first Arab country to endorse Trump peace plan
US Hopes to Name Qatar as Major Non-NATO Ally, Official Says
US, UAE said holding 'decisive' meeting with Sudan over Israel normalization
Honduras to move embassy to Jerusalem by end of 2020, Israel says
After ISIS tried to wipe them out, Christians in Iraq are rising again
Rape, ethnic cleansing and looting: UN reveals Turkey's crimes in Syria
Hackers Target Greek Newspaper for 'Insulting' Erdogan
Iran's space-launch vehicle is a concerning breakthrough; its latest ballistic missile is not
Report: Iran could produce nuclear weapon by end of year
Iran's Rial Hits Record Low as Tension Spikes With the U.S.
U.N. General Assembly to Convene Remotely, With World Watching Trump, Rouhani
Iran, Russia pan 'illegitimate, reckless' US claim UN sanctions back in force
European leaders warn US move to reimpose Iran sanctions is legally void
Iran says US faces 'maximum isolation' as world powers dismiss sanctions
Iran vows 'crushing response to US bullying' after sanctions announcement
When Iran regime changes its behavior, there'll be chance for true global stability in region: Pompeo
Iran said refraining from attack on US, fearing it could help Trump's reelection
Bahrain: We foiled huge terror attack backed by Iran
Leaked docs: Arab Bank was involved in potential terrorist financing until 2016
Secret documents show how North Korea launders money through U.S. banks
US-China rivalry in the South China Sea has the Philippines at its core, observers say
Biggest Thai protest in years cheers calls for monarchy reform
Peru's president faces impeachment vote amid pandemic turmoil
Ginsburg's death on Rosh Hashanah especially significant for some Jewish Americans
GOP Rep. Offers Condolences to '30 Million Innocent Babies' Who Died From Ruth Bader Ginsburg's Defense of Abortion
Is 8 enough? Court vacancy could roil possible election case
Shadow of Merrick Garland Hangs Over the Next Supreme Court Fight
Flashback: In 2016, Ginsburg said Senate should hold SCOTUS confirmation hearing during election year
Bill Clinton Hits McConnell 'Power Play' on SCOTUS: 'When It's to His Advantage, the People Are Not Entitled to a Say'
Bill Clinton: 'Superficially hypocritical' for Trump and Republicans to push to fill Supreme Court vacancy
Pelosi on whether House will move to impeach Trump over Supreme Court: 'We have arrows in our quiver'
Dems threaten to pack Supreme Court if Trump gets nominee confirmed
Pence aide dismisses concerns rushed vote on Trump nominee will hurt vulnerable senators
Graham: Dems telling me how to handle SCOTUS picks is like 'arsonists advising the Fire Department'
Soros-Backed Coalition Preparing for Post-Election Day Chaos - 'We're Going to Fight Like Hell'
Trump warns of mail-in balloting 'disaster,' slams governors as 'political hacks'
Empty trucks, falsified records: How Louis DeJoy's changes at the Postal Service brought chaos
Chicago postal workers threaten to stop delivering mail after multiple employees shot on the job
Algorithm Helps New York Decide Who Goes Free Before Trial
In China, Paying With Your Face Is Hard Sell
5.8 magnitude earthquake hits near La Paz, Philippines
5.4 magnitude earthquake hits near Galapagos Islands, Ecuador region
5.3 magnitude earthquake hits near Emirgazi, Turkey
5.3 magnitude earthquake hits near Cortes, Philippines
5.0 magnitude earthquake hits near Tanlad, Philippines
5.0 magnitude earthquake hits near Panguna, Papua New Guinea
Sangay volcano in Ecuador erupts to 40,000ft
Sabancaya volcano in Peru erupts to 23,000ft
Popocateptl volcano in Mexico erupts to 20,000ft
Ruiz volcano in Colombia erupts to 19,000ft
Reventador volcano in Ecuador erupts to 15,000ft
Nevados De Chillan volcano in Chile erupts to 12,000ft
Two Huge Asteroids the Size of the Great Pyramid of Giza Are Set to Pass Earth over next 2 Weeks
Elon Musk's SpaceX satellites clutter the skies, frustrating astronomers
Hurricane Teddy to bear down on Canada after brushing Bermuda
Tropical Storm Beta Brings Threats of Flooding Rainfall and Storm Surge to Texas, Louisiana
Tropical Storm Beta to spend days pounding Gulf Coast
Will Beta be another Harvey? Not likely. Here's why.
Desert communities told to evacuate as winds stoke flames
How bad is all that wildfire smoke to our long-term health? 'Frankly, we don't really know'
COVID, hurricanes, wildfires, politics: 2020 is an American nightmare that's wearing us out
Kroger fired Arkansas workers who refused to wear LGBT logo, lawsuit says
New blood, computer brains and frozen heads: How billionaires 'will live forever'
Hospital ransomware attack leads to fatality after causing delay in care
A DARPA-Funded Implantable Biochip to Detect COVID-19 Could Hit Markets by 2021
AstraZeneca, Under Fire for Vaccine Safety, Releases Trial Blueprints
No Confidence: 2 Out of 3 Americans Don't Trust Trump on Coronavirus Vaccine, Poll Finds
Democrats face quandary on vaccine support as election nears
Flu vaccination 'shootout' at fairgrounds to be dry run for local COVID-19 vaccine distribution
Nearly 200,000 American deaths, millions of ripples. Each COVID-19 fatality shifts attitudes about the virus.
Self-isolation violators in UK will face fines up to $13,000 as coronavirus cases surge
Police give thousands of fines over holiday for closure breaches, as cases mount in Israel
Ultra-Orthodox protest lockdown, with some suspected of evading travel rules
In Israel's First Hospital to Turn Away Coronavirus Patients, a Stark Warning of Collapse
Scavenger hunts, treats dangling from a tree and Covid-19 maps: Candy makers get creative to save Halloween
Pandemic has strengthened global identity among young people - study
Calif. pastor moves worship outdoors after county fines church $112K for indoor services
Ohio Governor Signs Bill Banning Officals from Closing Houses of Worship
Franklin Graham ahead of national prayer march: US is 'crumbling,' God is only hope
Tracking Bible Prophecy Headlines - 9/20/2020
Trump Says Kuwait, Other Countries Ready to Join Middle East Deal
Trump's peace deal also exposes the follies of the West's Middle East 'experts'
3 Holocaust monuments vandalized with swastikas in Ukraine and Russia
US said to redouble efforts for Israel-Lebanon maritime talks after Beirut blast
Hezbollah: US obstructing formation of new Lebanon government
Pentagon sending troops to Syria after clashes between U.S., Russian military
Dutch pursuit of torture case against Syria prompts terror accusation from Damascus
Iran's space program is key to its quest for global power
Iran vows 'hit' on all involved in US killing of top general
Iran's Zarif says world should oppose U.S. sanctions or expect same
Ethiopia charges opposition figures with terrorism
Belarus detains hundreds at protest, tries to muzzle opposition leader at UN
Belarus repeatedly interrupts at UN amid 'new iron curtain' warnings
US Embassy in Afghanistan warns of extremist attacks against women
Afghanistan: Dozens of Taliban men killed in air strikes on base
India and Pakistan Clash on Border As China Conflict Looms Heavy
Satellite images indicate North Korea preparing for massive military parade
Ruth Bader Ginsburg Was Larger Than Life, but Her Death Could Prove More Momentous
Ginsburg's death potentially reshapes the US presidential campaign
Ginsburg death ignites fierce U.S. Senate battle - and stirs Scalia's ghost
How RBG's death could radicalize American politics
AOC says Ginsburg's death should 'radicalize' Dems: 'I need you to be ready'
Media Figures Threaten Riots If GOP Tries To Fill SCOTUS Seat: Burn It All Down
Trump wants to move 'without delay' to replace Ginsburg, setting up epic Supreme Court fight before election
Trump says 'most likely' to pick woman to succeed Ginsburg
White House says they'd hope to avoid repeat of Kavanaugh confirmation process 'travesty'
Lindsey Graham Earlier Vowed a President in Their Last Year Shouldn't Fill Supreme Court Vacancy: 'Use My Words Against Me'
Schumer: "Nothing is off the table" if GOP moves to fill Ginsburg's seat
Markey threatens to pack Supreme Court, abolish filibuster if Trump fills seat
Ex-Clinton aide claims Trump's SCOTUS pick would be 'fundamentally illegitimate' if confirmed
Following death of Ginsburg, Democratic fundraising platform sees record spike
Penny Nance: After Ruth Bader Ginsburg's death conservative women are ready to fight for Trump's nominee
Trump calls mail-in voting a scam, says Democrats are setting up election 'mess'
Envelope addressed to White House contained ricin, say law enforcement officials
Rochester shooting: At least two dead, 14 injured in 'tragedy of epic proportions'
BLM activist from Indiana admits to posing as black person, vows to 'seek help'
Windows Server Update Gets Serious: You Have The Weekend To Comply, Homeland Security Says
Asteroid 2020 SW to flyby Earth at just 0.07 LD
5.8 magnitude earthquake hits the Mid-Indian Ridge
5.3 magnitude earthquake hits the South Shetland Islands
5.0 magnitude earthquake hits near Calama, Chile
5.0 magnitude earthquake hits near Lata, Solomon Islands
5.0 magnitude earthquake hits near Falam, Myanmar
Magnitude 4.5 earthquake rattles Southern California, but no major damage reported
California earthquake rattles LA; centered near deadly 1987 temblor
Sabancaya volcano in Peru erupts to 26,000ft
Sangay volcano in Ecuador erupts to 24,000ft
Popocateptl volcano in Mexico erupts to 19,000ft
Reventador volcano in Ecuador erupts to 15,000ft
Semeru volcano in Indonesia erupts to 14,000ft
Storm Janus brings damaging wind, flooding to Greece as Medicane hits land
Tropical Storm Beta to spend days pounding Gulf Coast
Fires blazing in US West 'more devastating than anyone could have imagined'
New Zealanders rank climate change above Covid this election
US Marshals arrest 262, find 5 missing children in Oklahoma bust
Jerry Falwell Jr.'s Wife Reportedly Called 911 About 'A Lot of Blood' on Husband amid Sex Scandal
A DARPA-Funded Implantable Biochip To Detect COVID-19 Could Hit Markets By 2021
Democrats face quandary on vaccine support as election nears
Trump accuses Dems, media of 'denigrating' potential coronavirus vaccine
Tens of thousands take advantage of flights to flee Israel's closure
Fed's Kashkari decries 'absurd' U.S. financial system that needs bailout every 10 years
Judge Orders School District to Halt Prayers, Bible Reading after ACLU Suit
Tracking Bible Prophecy Headlines - 9/19/2020
Trump touts Middle East peace deals in Rosh Hashanah message to US Jews
Days after peace deals, top UAE, Bahraini officials wish Jews happy new year
Friedman on the Abraham Accords: 'When the Dust Settles, the Israeli-Arab Conflict Will Be Over'
Progress, not peace: Breaking down the Trump-brokered deals between Israel, Arab states
Mideast experts aren't laughing at Jared Kushner anymore
Netanyahu: Palestinians will resume peace talks in November
Bipartisan House Bill Backs Israel's Deals With UAE, Bahrain, Calls on Other States to Join
PA official names five countries set to establish ties with Israel
Israel's envoy to US: At least 2 more Arab states will normalize ties by January
Qatar: Normalizing ties with Israel conditional on two-state solution
Trump says Kuwait may soon normalize ties with Israel
Saudi Royal Family Divides Over Potential Embrace of Israel
Pakistan: Normalisation with Israel 'pointless'
Moroccans protest 'Arab normalization' with Israel
Iran: Bahrain Will See an Uprising Following Peace Deal with Israel
Bahrainis protest US-sponsored Israel normalization deal
Poll Finds 71% of European Jews Experienced Anti-Semitism at Least Once
Pentagon sending troops to Syria after clashes between U.S., Russian military
UN urges Turkey to investigate possible war crimes in north Syria
Trump administration to attempt to reimpose UN sanctions on Iran despite international opposition
Trump plans executive order to punish arms trade with Iran
South Africa: No evidence Iran plotted to assassinate US envoy
Erdogan's Grandiose Battle for the Middle East
Turkey's confrontational foreign policy challenges Greece, European Union amid rising maritime tensions
Turkey upset by Sarraj's plan to step down in Libya - Erdogan
Turkey and Iran are engaging in new operations in Africa - reports
Christian Girls Are Being Kidnapped at an Alarming Rate in Egypt
Burundi impunity for abuses continues, says U.N. report, as another mass grave opened
U.N. steps up monitoring of reported abuses in Belarus, raising stakes
The Sloppy Poisoning of Alexey Navalny Turned Merkel Against Putin
Missile launch or storm repairs? Flurry of activity fuels speculation of North Korea test
India pushes tonnes of supplies to disputed China border ahead of winter
This Pacific Island province is so frustrated with China's presence that it's pushing for independence
Taiwan scrambles jets as 18 Chinese planes buzz during U.S. visit
China Has 'First-Strike' Capability To Melt U.S. Power Grid With Electromagnetic Pulse Weapon
Trump bans TikTok downloads, WeChat from Sunday citing US national security
Facebook Accused of Watching Instagram Users Through Cameras
AI-Written Editorial Warns "I Will Not Be Able To Avoid Destroying Mankind"
Police: App tells child to create child porn, threatens strangulation
ICE Is Planning To Expand DNA Collection Of Detained Immigrants Nationwide
Fall of the frat house: Students target Greek life amid a racial reckoning
Exclusive: $1 billion-plus riot damage is most expensive in insurance history
Soros Pours Record $50 Million Into 2020 Election
Ruth Bader Ginsburg, trailblazing US Supreme Court Justice, dies at 87
Ginsburg's Death Gives Trump Chance to Add Justice to High Court
Ruth Bader Ginsburg's Last Wish: 'That I Will Not Be Replaced Until a New President is Installed'
Schumer: Ginsburg vacancy should not be filled until 'we have a new president'
McConnell pledges to bring Trump's Supreme Court replacement pick up for a vote
Can a Supreme Court Justice Be Replaced in an Election Year?
Alaska Senator Murkowski said Friday she would not vote for a justice ahead of election
Death of Ruth Bader Ginsburg sets up contentious U.S. fight over replacement
Michigan Joins Other Key Swing States With More Time To Submit Mail-In Ballots, Courts Rule
Trump suggests 2020 election result can never be accurate
'God Got Us Here': Eric Trump Says Faith Was an Essential Part of the President's Victory in 2016
Trump Announces 'Patriotic Education' Commission, A Largely Political Move
Trump demands 'patriotic education' in classrooms
Assange was offered presidential pardon to help 'resolve' Russia role in DNC hack, court told
6.9 magnitude earthquake hits the central Mid-Atlantic Ridge
5.9 magnitude earthquake hits near Crete, Greece
5.2 magnitude earthquake hits near Lae, Papua New Guinea
5.2 magnitude earthquake hits near Tobelo, Indonesia
5.0 magnitude earthquake hits near Murghob, Tajikistan
Sabancaya volcano in Peru erupts to 23,000ft
Sangay volcano in Ecuador erupts to 21,000ft
Reventador volcano in Ecuador erupts to 16,000ft
Medicane Storm Ianos lashes western Greece
Subtropical Storm Alpha, First Greek Letter Storm, Makes Landfall In Portugal
Tropical Storm Beta forms in the Gulf of Mexico, shattering records
Alabama governor on Hurricane Sally damage: 'It's really, really bad'
Hundreds of thousands still without power in Sally cleanup
White House announces $13B aid package for Puerto Rico
Summer of U.S. Disasters Set Records, Left Trail of Ruin
Rain Brings Fire Relief in Oregon, but Raises Mudslide Concern
A firefighter has died in the California wildfire sparked by a gender reveal party
Climate change and mismanagement are fueling large, uncontrolled fires around the world
Pope Francis: Nature Has a 'Mystical Capacity' to Bring People to God
Pope seeks to 'liberate' Virgin Mary from the Mafia
'The Goal Was to Emphasize Diversity': Church Apologizes for Ad Featuring Jesus with Breasts, Wearing Makeup
Queen Elizabeth strips disgraced mogul Harvey Weinstein of UK honor
Trump campaign denies Guardian report the president assaulted a woman in 1997
Lifetime to Release Its First LGBTQ Christmas Film
Celebrities and activists call for JK Rowling's books to be burned over her perceived homophobia
Trump administration threatens to axe funding to schools allowing trans children to compete in sports
Local teachers say some parents drink, smoke, and appear half-dressed in online classrooms
High Holiday content goes online for the Jewish New Year
One Zoom employee saved High Holidays streaming for 300 US synagogues
Israel's enters 2nd sweeping lockdown as Rosh Hashanah starts; defiance expected
Police draw guns on man running roadblock as Israel enters 2nd sweeping lockdown
Netanyahu warns 'there may be no choice' but to tighten lockdown
British government warns national lockdown could return
European cities announce new restrictions as COVID-19 cases soar
'Pandemic fatigue' leads to resurgence of coronavirus in Europe where cases hit fresh records in France and Spain
Iran facing 'third wave' of coronavirus with resurgence in infections
Van Morrison criticises 'fascist bullies' in anti-lockdown Covid songs
Mink study may be first to show COVID transmission from animals to humans
How China Ramped Up Disinformation Efforts During the Pandemic
White House blocked FDA commissioner from testifying to House panel
Trump says every American can get a coronavirus vaccine by April, but health experts say that's not likely
Trump Digs In on Vaccine Vows That Risk Letdown or Wide Mistrust
States plan to independently vet COVID-19 vaccine data
Trump to announce $13B in coronavirus relief to farmers at Wisconsin rally
Momentum for Basic Income Builds as Pandemic Drags On
Tracking Bible Prophecy Headlines - 9/18/2020
Top Israeli, UAE officials say new ties will make countries 'close family'
Arabs: Israel Is Not Our Enemy
U.S. hopes to name Qatar as major non-NATO ally, official says
2 US senators warn Poland's president on anti-Semitism and restitution
US accuses Hezbollah of stockpiling weapons and ammonium nitrate across Europe
'Boiling again': Lebanon's old Christian rivalries rear up amid crisis
State Department official reveals extent of Hezbollah terrorism in Europe
US says Hezbollah storing ammonium nitrate, which caused Beirut blast, in Europe
Iran's Islamic Revolutionary Guard: 'Strike teams' sent to patrol oil-rich province
US to declare UN sanctions reimposed on Iran despite disagreement from allies
EU Belarus sanctions in doubt as Cyprus demands action against Turkey
'Turkey must end illegal activities,' says European Parliament
UN welcomes Libyan Prime Minister's decision to step down
UN chief to appoint special envoy to mediate Libya conflict
Staple food prices rise by 50% in Sudan amid economic strife, floods and Covid
Revealed: Saudi Arabia may have enough uranium ore to produce nuclear fuel
17,000-Page Delhi Riots Chargesheet Names Only Anti-CAA Protesters
Indian, China troops exchanged gunshots twice last week as tensions rose
China Threatens U.S. Over Taiwan Visit: 'Stones May Become Torpedoes'
Wake Up, America: China and Russia Are Plotting to Destroy Us
Esper Downplays Russia's Threat: Not a Challenge in the Future
TSA experts prevent possible mid-air disaster at JFK Airport
Black Lives Matter co-founder teams up with pro-Chinese Communist Party group
Herschel Walker slams BLM movement, challenges NFL owners and players who support 'trained Marxists'
Barr criticizes Black Lives Matter movement: 'Not interested in Black lives, they're interested in props'
Justice Dept.: Sedition charge may apply to protest violence
Military Confirms It Sought Information on Using 'Heat Ray' Against D.C. Protesters
Teenage campaign staffer for Ilhan Omar's opponent killed in Minneapolis shooting
'There's not a comparable year': Homicides are up 52% in Chicago amid COVID-19, with majority involving people of color
Seth Meyers: ABC Town Hall Proves Trump in 'Cognitive Decline,' Not Biden
Democrats scramble to soothe voter fears about in-person voting ahead of November election
Federal judge says he'll block USPS policy changes nationwide
'Everyone's got leverage': Dreading a 50-50 Senate split
'Steady drumbeat of misinformation': FBI chief warns of Russian interference in US elections
Comey agrees to testify Sept. 30 as Graham signals 'Crossfire Hurricane' 'day of reckoning'
Barr issues blistering critique of his own Justice Department
Rare Blue Moon to appear in the sky on Halloween night - Halloween will also end Daylight Savings Time
5.7 magnitude earthquake hits the central Mid-Atlantic Ridge
5.6 magnitude earthquake hits near Alo, Wallis and Futuna
5.5 magnitude earthquake hits the Banda Sea
5.1 magnitude earthquake hits near Panguna, Papua New Guinea
Sabancaya volcano in Peru erupts to 24,000ft
Sangay volcano in Ecuador erupts to 21,000ft
Reventador volcano in Ecuador erupts to 17,000ft
Semeru volcano in Indonesia erupts to 14,000ft
'Medicane,' a rare, hurricane-like storm in the Mediterranean, to hit Greece
Sally spreads 'torrential' rains over Southeast, Teddy to become major hurricane on way to Bermuda
Hurricane Teddy could become catastrophic Category 4 storm: National Hurricane Center
Wilfred might form in the Gulf of Mexico on Friday. It's the last name on the list.
As smoke continues to shroud L.A. County, residents worry about long-term exposure
Looters descend as fires empty Beavercreek homes
Hurricanes and fires across US revealed in NASA satellite image
Joe Biden Promises Fewer Fires, Floods, and Hurricanes if He Wins in November
Tropical Storm Noul brews in South China Sea
Noul to bring flooding threat to India
Deadly flash floods sweep through Kampala, Uganda
Deadly flooding, landslides and destructive tornado strike parts of Vietnam
The future is cyborg: Kaspersky study finds support for human augmentation
Gay marriages rise 5 years after Supreme Court ruling
Kroger Sued Over Alleged Religious Discrimination After Firing Employees Who Say They Refused To Wear Rainbow LGBTQ Symbol
Pope Francis to parents of L.G.B.T. children: 'God loves your children as they are.'
Pakistan's prime minister calls for rapists to be hanged or castrated after mother gang-raped
Donald Trump accused of sexual assault by former model Amy Dorris
Jerry Harris from 'Cheer' charged with producing child porn. He admitted receiving explicit photos from minors, court records show
Michiganders urged to stay indoors as officials race to stop the spread of a dangerous mosquito-borne disease
Second defector's knowledge of Chinese bioweapons reaches U.S.
Barr under fire over comparison of virus lock-in to slavery
Under lockdown, Israel faces bitter start of Jewish New Year
Coronavirus lockdown to be enforced by 6,000 police, 1,000 soldiers
Netanyahu warns 'there may be no choice' but to tighten lockdown
One-third of Netanyahu voters believe COVID-19 was sent by God
Biden, in Rosh Hashanah greeting, calls for action: 'Got to be a better year'
Law Firm: LA County Health Orders 'Ban' Observing Jewish High Holidays
Los Angeles Asks Court to Hold Church in Contempt for Hugging, Singing and Laughing at Health Dept. Regulations
Biden changes tune on mask mandate, now says he may have legal authority to enforce it
'Alarming rates' of coronavirus transmission in Europe should serve as 'wake-up call,' WHO official warns
Bank of England eyes sub-zero rates in face of virus, Brexit
Chances of Brexit deal fading every day, EU Commission chief says
New Zealand enters its worst recession since Great Depression
US billionaires' wealth grew by $845 billion during the first six months of the pandemic
COVID-19 expanding risks to peace everywhere, warns UN chief
Bolster fragile world to emerge stronger, UN chief urges, marking Peace Day
Tracking Bible Prophecy Headlines - 9/17/2020
Italian MP nominates Netanyahu for Nobel Peace Prize
Israel-UAE peace key to averting global climate disaster - Tel Aviv U. scholar
CNN shames Trump's 'large crowd,' 'little social distancing' at WH event marking historic Mideast peace deal
Kushner cancels interview with MSNBC's Andrea Mitchell after saying Abraham Accords is 'not Middle East peace'
'Peace without blood all over the sand': Trump jokes about Netanyahu's love of war and both attack 'tyrants of Tehran' at peace summit
Mossad chief indicates Saudis could join nations normalizing ties with Israel
State Department defends controversial arms sales to Saudi Arabia, UAE
Iran says UAE, Bahrain will bear 'consequences' of Israel deals
Abbas Slams Normalization Deal as Palestinians Ignore Calls for 'Day of Rage'
Gaza violence flares after Israel signs deals with Gulf states
IDF hits multiple Hamas targets in response to overnight rocket barrage
'We want to follow the path of the First Intifada,' says top Hamas official
PIJ leader: Gaza terror groups have military presence in West Bank
Hours after announcing Temple Mount closure following a spike in coronavirus cases, Waqf reported to reverse decision
Cantors, shofar blowers to travel freely on Rosh Hashanah
Coronavirus: Ukraine accuses Belarus over stranded Jewish pilgrims
More than 1,000 Jewish pilgrims blocked from entering Ukraine over coronavirus fears
Survey finds "shocking and saddening" lack of Holocaust knowledge among millennials and Gen Z
Almost 2/3 of U.S. young adults unaware 6 million Jews died in Holocaust
How Hamas Plans to Destroy Lebanon
Warnings of chaos as Lebanon misses deadline to assemble government
U.S. Plans to Enforce U.N. Sanctions on Iran With Its Own Action
Iran tells World Court that US sanctions breach friendship treaty
Feds: Men Hacked US Sites After Killing of Iranian General
Turkey, Russia nearing deal on Libya ceasefire, political process
Cyprus president ready for talks 'without threats' in Turkey row
Greek president visits tiny island at center of eastern Mediterrean dispute, angering Turkey
Germany to take in 1,500 migrants from Greece, after huge fire left thousands homeless
Germany far right: Police suspended for sharing neo-Nazi images
Russia accuses U.S. of promoting revolution in Belarus, toughens stance
Putin extends $1.5 billion lifeline to Belarus as protests intensify
Indian, China troops exchanged gunshots twice last week as tensions rose
Seoul: N. Korea May Conduct Underwater-Launched Missile Test
UN nuclear watchdog, China reportedly helping Saudi Arabia develop uranium
Hong Kong was once a safe haven from China. Now activists are fleeing the city by boat to Taiwan
America's China Class Launches a New War Against Trump - The corporate, tech, and media elites will not allow the president to come between them and Chinese money
Trump Administration Pushes for U.S. Control of TikTok
Beijing is publicizing its philosophy of how tech firms like TikTok must aid China's rise
DOJ Charges Chinese Nationals With Hacking More Than 100 Companies
'Shrunken heads' to be removed from Oxford museum over racism concerns
White US Christians becoming less motivated to address racial injustice: Barna
Poll: Support for Black Lives Matter drops 12 points since June
Minneapolis City Council that pushed to dismantle police now irate at rising crime
Barr Tells Prosecutors to Consider Charging Violent Protesters With Sedition
Fox News Panel Gets Very Awkward When Hosts Push Back on Gingrich Invoking George Soros: 'So It's Verboten?'
Jewish groups claim Trump ad featuring Bernie Sanders is anti-Semitic
Senate panel authorizes subpoenas in Republican probe targeting Obama officials
US: Senate panel authorizes subpoenas for Comey, Brennan, Clapper over Russian collusion probe
Romney slams Burisma, Hunter Biden probe as 'political exercise'
Trump urged to probe Biden after tape reveals he held back info on Ukraine: 'How long will you put up with it?'
Trump accuses Biden of taking performance-enhancing substance
Texas Supreme Court again blocks county from sending mail-in voting applications to 2 million potential voters
Air Force reveals it secretly built and flew new fighter jet
'Venus is a Russian planet': Russian space agency announces national effort to explore Earth's twin
ISS to change orbit to avoid space debris
UK Space Agency Offers Nearly $1.3 Million in Funding for Seven Space-Cleaning Programs
Upcoming solar cycle could affect earth's technology - like internet and power grids
2 asteroids safely buzzed close by Earth this week
Massive landslide at Irazu volcano prompts relocation of infrastructure, Costa Rica
5.6 magnitude earthquake hits southeast of the Loyalty Islands
5.2 magnitude earthquake hits near Belisario Dominguez, Mexico
5.0 magnitude earthquake hits south of the Kermadec Islands
Sabancaya volcano in Peru erupts to 26,000ft
Ruiz volcano in Colombia erupts to 20,000ft
Sangay volcano in Ecuador erupts to 20,000ft
Semeru volcano in Indonesia erupts to 17,000ft
Reventador volcano in Ecuador erupts to 15,000ft
Hurricane Sally's deluge: Part of Pensacola bridge collapses amid 30 inches of rain; 'catastrophic flooding' in Alabama, Florida
Tropical Storm Sally Soaking Florida, Alabama, Georgia, With Heavy Rain; Flood Threat Headed to Caroilnas, Virginia
Hurricane Teddy keeps strengthening, on track to Bermuda. Two depressions may also form
Tropical Storm "Noul" strengthening ahead of landfall in central Vietnam, 548,000 people evacuating
Storm Janus develops into medicane, will wallop Greece with flooding rain, strong winds
Lightning strikes kill 42 people in Bihar and Uttar Pradesh, India
California Governor Gavin Newsom Reveals State's Biggest Wildfire Has Doubled In Size In Just One Week
'Nothing left in the bucket': Wildfire resources run thin
Oregon woman holds suspected arsonist at gunpoint as wildfires rage
Antarctica's 'Doomsday Glacier' Is in Serious Danger, New Research Confirms
Sarah McBride wins Democratic primary in Delaware on path to become first-ever transgender state senator
Ursula von der Leyen says Poland's 'LGBT-free zones' have no place in EU
Assisted suicide has become a 'default way to die' in the Netherlands
Health experts concerned about EEE, West Nile Virus in Michigan
Coronavirus 'sexual distancing,' decrease in STD testing sees drop in reported cases during pandemic
As Coronavirus Rebounds, Europe Rejects New Lockdowns
UK: Coronavirus: Second national lockdown would be 'disastrous', PM says
Tel Aviv bars rebrand as synagogues to protest virus lockdown rules
Hospitals to send 140 virus patients to other medical centers to ease crowding
Multiple White House staffers may have tested positive for COVID-19
White House mum on staff virus outbreak reports, day after Mideast peace pageant
Trump says Pfizer taking 'tremendous financial risk' in coronavirus vaccine development
Biden says he trusts scientists on vaccine but 'I don't trust Donald Trump'
Pence scolds Biden's 'very irresponsible' comments on coronavirus vaccine, predicts 100 million doses available by January
U.S. plans to make COVID-19 vaccine free, but only half of Americans say they'd take it
Feds: COVID-19 vaccine will begin moving 24 hours after the first one is approved
Trump says U.S. could start distributing a coronavirus vaccine in October, contradicting CDC's timeline
CDC director says face masks may offer more protection than coronavirus vaccine
Anti-mask protesters march through Florida Target, yell: 'Take off your mask!'
Top HHS official takes leave of absence after Facebook rant about CDC conspiracies
Trump campaign asks Twitter to mark Biden coronavirus ad as manipulated media, but company refuses
CDC is working to create a COVID-19 wastewater surveillance system as sewage samples prove effective
Chris Rock rips Pelosi, Dems: 'You let the pandemic come in' during impeachment
New York Gov. Cuomo says the coronavirus pandemic has inflicted 'trauma' and PTSD on Americans
Summer wave of dementia deaths adds thousands to pandemic's deadly toll
7 Deaths, Over 170 COVID-19 Cases Linked To Maine Wedding Reception
Salvation Army pushes to 'Rescue Christmas' early as millions reel in pandemic
Nearly half of NYC's top earners have considered fleeing the city: poll
Yelp data shows 60% of business closures due to the coronavirus pandemic are now permanent
Moderate Democrats pressure Pelosi, House leadership to move new coronavirus bill: 'Stop the stupidity'
Trump tweets for 'much higher' coronavirus spending but GOP uninterested
Super-Rich Step Up Big Stock Sales After Global Prices Surge
Fed picks its side in inflation debate and sends market a message - no rate hikes for years
Fed commits to interest rates until economy is at 'maximum employment'
Asia sees first regional recession in 60 years
Tracking Bible Prophecy Headlines - 9/16/2020
Trump declares 'dawn of a new Middle East' as he presides over signing of historic deals
Full text: Trump's speech at Abraham Accords signing ceremony
Full text of Trump-Netanyahu meeting: 'Israel has never been less isolated'
Full text: Netanyahu's address at signing of Israel-UAE-Bahrain peace accords
Full text: UAE foreign minister's speech at the Abraham Accords signing ceremony
Full text of the Abraham Accords signed by Israel, the UAE and Bahrain
Moving White House ceremony starts to relegitimize a precious little word: Peace
At White House ceremony, UAE Jews hail treaties as 'epoch-making'
Trump's Mideast deals tout 'peace' where there was never war
Top Arab MK on treaties: This is not a peace deal, it's an arms deal
Trump happy to sell advanced arms to Gulf states, F-35 not in UAE deal
Israel's Peace Deals Are a Strategic Nightmare for Iran
Trump now says 7-9 countries ready to make peace with Israel, including Saudis
'Pakistan could be next to normalize ties with Israel'
Minister calls normalization deal 'an alliance of the moderates'
UAE, Bahrain back Arab Peace Initiative after spurning it to ally with Israel
Israel-Bahrain peace deal includes pledge for Palestinian accord - report
UAE-Israel deal to be phased to block Israel from applying sovereignty before 2024
Top UAE official: Peace treaty will only refer to two-state solution indirectly
As Arab Gulf starts opening to Israel, Palestinians face a reckoning
Agreements suggest UAE, Bahrain are now less pro-Palestinian than Europe
Anti-Israel protests outside White House: 'This peace is wrong'
As Israelis celebrate, Palestinians decry 'disgraceful' UAE and Bahrain deals
Vexed by Mideast deals, Palestinians to 'reconsider' ties with Arab League
Gantz lauds normalization, but says no stability without talking to Palestinians
Abbas: No one will speak on behalf of the Palestinian people
Abbas: No peace without 'end to occupation'
Abbas: There won't be peace in Middle East until Palestinian issue resolved
Two hurt from Gaza rocket fire as Israel signs historic accords in Washington
After peace deals, Gazans fire 13-rocket salvo at Israel; IDF hits Hamas targets
'Gift of Treason:' Pro-Erdogan Turkish Paper Attacks Presentation of Torah Scroll to Bahrain's King
At least 1,000 Hasidim said stuck on Ukraine-Belarus border in pilgrimage chaos
The UN's Treatment of Israel Continues to Belie Its Lofty Ideals
'God didn't leave us,' says pastor who chose to stay in war-torn Syria
UN experts decry continued abuse as Syria's war grinds on
Trump says he had 'a shot' to take out Syria's Assad, but ex-Defense chief Mattis opposed it
Trump threatens to retaliate with '1,000 times greater' force against any Iran attack
Trump predicts deal with Iran if he wins November election
'Jihad of the Womb': Watchdog details systemic abduction of Christian girls in Egypt
India says China laying cables to bolster communications at border flashpoint
Activists decry 'genocide' of China's Uighur minority
Judd Apatow Criticizes Hollywood's Censorship For International Market: "China Has Bought Our Silence With Their Money"
TikTok to become standalone U.S. company
China's ByteDance to Keep Majority TikTok Stake in Oracle Deal Under U.S. Consideration
Trump attacks WTO after it says US tariffs on China broke global trade rules
Trump is less trusted than Putin and Xi and the US is hitting historic lows of approval from its closest allies
Court rules that Trump can end humanitarian protections for 300,000 immigrants
ICE whistleblower: Nurse alleges 'hysterectomies on immigrant women in US'
More So. Baptists embracing alternate 'Great Commission Baptists' name in wake of racial unrest
US is facing '4 historic crises all at the same time': Biden
DOJ launches probe into Bolton book for possible classified information disclosures
Bill Barr Goes On a Tear Against Mail-In Voting, Blasts Dems for Spreading 'Crap' That Trump Will 'Stay in Office and Seize Power'
Senators Call Google 'Monopoly Upon Monopoly' as DOJ Case Nears
FTC Preparing Possible Antitrust Suit Against Facebook
'Blood on my hands': Fired Facebook worker says company failing to stop political meddling in damning memo
Air Force tests new anti-drone laser weapon
Nasa is looking for private companies to help mine the moon
5.3 magnitude earthquake hits near Kodari̇i, Nepal
5.0 magnitude earthquake hits near Kandrian, Papua New Guinea
Sabancaya volcano in Peru erupts to 23,000ft
Sangay volcano in Ecuador erupts to 20,000ft
Reventador volcano in Ecuador erupts to 15,000ft
Ebeko volcano in the Kuril Islands erupts to 14,000ft
Tropical depression brews in South China Sea
Tropical Storm Karina swirling in East Pacific
Atlantic's blistering pace of tropical storms shows no signs of stopping
Slow-moving Hurricane Sally crawls toward Wednesday landfall, threatens to bring 'historic' flooding to Gulf Coast
Hurricane Sally floods Gulf Coast as officials urge residents in low-lying areas to 'run from the water'
Hurricane Sally could dump 30 inches of rain on parts of Gulf Coast
Severe Medistorm Cassilda forms near the coast of Libya
Deadly flooding hits Praia after 3 months' worth of rain in just one day, Cabo Verde
At least 6 dead after days of heavy rains trigger flooding in Tunisia
Massive sandstorm engulfs Ankara, leaving 6 injured, Turkey
Wildfires in western US could cause $130 billion to $150 billion in losses
Seeping under doors, bad air from West's fires won't ease up
How far does wildfire smoke travel? These maps will tell you
Police: Portland man arrested twice for starting multiple brush fires, including one with Molotov cocktail
Facebook launches climate science info center amid fake news criticism
Burger King Depicts Mascot in Gay Kiss with Ronald McDonald for New Ad Campaign
Conservatives call on Obamas to use Netflix influence to nix 'Cuties'
CA Gov. Signs Law to Reduce Penalties for Sexual Relations with Minors
'Boldly Defending Life': Trump Admin. Expands Ban on Int'l Funding of Abortion
Chinese virologist: China's government 'intentionally' released COVID-19
Twitter Suspends Account Of Chinese Scientist Who Published Paper Alleging Covid Was Created In Wuhan Lab
U.S. Image Plummets Internationally as Most Say Country Has Handled Coronavirus Badly
Jared Kushner fires back at Wolf Blitzer for sounding COVID-19 alarm: CNN wasn't 'that worried' about BLM protests
Bob Woodward Calls Out Trump Now Claiming He 'Up-Played' Covid: 'We Are Living in an Orwellian World'
In coronavirus vaccine race, China inoculates thousands before trials are completed
Trump says vaccine ready within weeks; Pfizer says some patients show side effects
National Institutes Of Health Reportedly Concerned About COVID-19 Vaccine After Individual Suffered Spinal Cord Damage
Bill Gates Wonders Whether FDA Can Be Trusted on a Covid Vaccine
HHS chief overrode FDA officials to ease testing rules
U.K. May Limit Virus Testing to Worst Cases as Labs Struggle
Some Alaskans who recovered from COVID-19 say they faced social stigma
There Was A College Mental Health Crisis Before COVID-19. Now It May Be Worse.
Eight people caught without face masks ordered to dig graves of virus victims in Indonesia
Iowa bar owner arrested for flouting social-distancing rules
Pennsylvania Lawmakers Considering Bill That Would Make Not Wearing A Mask A Misdemeanor
Connecticut To Issue $100 Fines For Violating Face Mask Mandate
Pa. Gov. Wolf slams Trump, state Republicans after judge declares COVID shutdown 'unconstitutional'
Pelosi says House will stay in session until coronavirus stimulus deal is reached, moderate lawmakers push for compromise
Brexit drama in the UK as Boris Johnson pushes bill to override EU exit deal
Tracking Bible Prophecy Headlines - 9/15/2020
700 to attend White House 'peace treaty' signing; Netanyahu to meet Trump first
Content of peace deal to be revealed only after signing
Netanyahu promised settlement freeze for UAE, Bahrain deals - Meretz head
Holding still-secret UAE, Bahrain deals, PM says they'll be 'huge turning point'
Largest banks in Israel, UAE sign cooperation agreement
UAE minister hails 'tremendously significant' peace deal amid criticism from Pelosi
Mike Pompeo: Mideast peace agreements show Obama admin was wrong about Iran nuke deal
Bahrain minister says Israel deal strengthens kingdom in face of Iran threat
Israeli official says both sides 'excited' over historic peace ceremony
Shi'ite opposition in Bahrain opposes deal with Israel
'Tomorrow, the Arab Peace Initiative Dies': Palestinian PM Blasts Israel-UAE-Bahrain Deal
Top Emirati diplomat: Peace with Israel will better serve Palestinian cause
More countries to join normalization agreement in the future says PM
Kosovo's Jews cheer their Muslim-majority state's new deal with Israel
In first, Gantz speaks to Bahraini counterpart, invites him to Israel
Democrat Nancy Pelosi: Trump Securing Peace Deals In Middle East Is 'A Distraction'
Outrage as Israel installs loudspeakers on Temple Mount - report
IAEA inspectors to visit second Iran nuclear site in a few days
UN atomic watchdog: Hopeful of greater trust with Iran
Would Iran really risk war with US by killing an ambassador?
New satellite photos show airstrikes on secret missile facility in Syria
Large number of Russian warships deployed between Syria and Cyprus: photo
US sanctions 11 firms for allegedly shipping, selling Iranian petrochemicals
Sanctions against Turkey over Mediterranean gas drilling wouldn't achieve much, former EU ambassador says
Japan's Ruthless New PM Is a Control Freak Who Muzzled the Press
Chinese investment in Australia plummets 47% in a year as diplomatic tensions rise
U.S. halts imports from China's Uighur region over suspected forced labor
US State Department tells Americans to reconsider travel to Hong Kong
Trump's ambassador to China unexpectedly retiring before election amid high tensions
Pope gives green light for extension of accord with Beijing that critics have condemned as a sell-out to the communist government
Boris Johnson wins Commons backing for Brexit powers that breach international law
Brexit: Buckland says power to override Withdrawal Agreement is 'insurance policy'
Germany Is Calling the Shots in Europe and Merkel Isn't Sorry
Party disputes thwart Angela Merkel's hopes of an orderly succession
Amid Democratic Street Uprising, Belarusian Strongman Gets Support From Russia
After Navalny Poisoning, Putin's Loyalists Win Big in Russian Elections
Vindman says Trump is Putin's 'useful idiot', considers himself a 'never-Trumper'
Michael Cohen: Trump's dislike of Obama is 'purely racial'
Pat Robertson claims Black Lives Matter is trying to lead 'lesbian' and 'Marxist' revolution
Bernie Kerik says DOJ must put an end to BLM, Antifa: 'This is an anti-government movement'
Why some counterprotests to Black Lives Matter are turning violent
LA Sheriff Alex Villanueva challenges Lebron James to match reward money for gunman who ambushed two deputies in Compton
Biden pushes gun control less than 24 hours after attempted assassination on deputies
Protests erupt in Lancaster, Pennsylvania, and arrests made after a police officer shot and killed a 27-year-old
Protesters demand cops let themselves be stabbed or shot
Anti-Trump protester jumps on police cruiser - is quickly tossed off
Health and Human Services spokesman warns of armed insurrection after election
Top HHS official accuses scientists of plotting against Trump, tells supporters to buy ammunition
Trump Says He'll "Negotiate" Third Term, Warns Democrats Will Rig Election
The People v. Donald J. Trump The criminal case against him is already in the works - and it could go to trial sooner than you think
U.S. voting officials scramble in wake of 'misleading' USPS mailer
Postal Service closes offices as wildfires continue raging across West Coast
Judge rules Chad Wolf likely unlawfully serving as Homeland Security secretary and temporarily blocks some asylum restrictions
Attack on VA computer systems exposed personal information of about 46,000 veterans
6.4 magnitude earthquake hits near Esso, Russia
6.1 magnitude earthquake hits near Labasa, Fiji
5.0 magnitude earthquake hits south of the Mariana Islands
Popocateptl volcano in Mexico erupts to 22,000ft
Sangay volcano in Ecuador erupts to 22,000ft
Reventador volcano in Ecuador erupts to 15,000ft
Semeru volcano in Indonesia erupts to 14,000ft
5 tropical cyclones brew in Atlantic at the same time, only 2nd time on record
Tropical Atlantic churns out another record-setting storm with formation of Vicky
Hurricane Sally, now a Category 2 storm, threatens the Gulf Coast
Sally's threat: 'Potentially historic' floods, fierce winds
Hurricane Sally to unleash life-threatening storm surge along Gulf Coast
Ahead of Hurricane Sally, Alabama's Dauphin Island Floods, Cars Stuck
Damage reported as 'Paulette' makes rare landfall in Bermuda
Washington Gov. Inslee says state looks 'apocalyptic' from fires
More than 3.2 million acres have burned across California this year; death toll reaches at least 24
1 in 10 emergency room visits in Oregon related to wildfire smoke, OHA says
Federal Regulations Have Made Western Wildfires Worse
Trump's antagonistic relationship with California overshadows his visit to check on wildfires
California Governor Gavin Newsom Confronts Donald Trump On Climate Change, Wildfires: "57% Of The Land In This State Is Federal"
Oregon residents are illegally stopping drivers at gunpoint during wildfire evacuations, sheriff says
Northern Hemisphere summer was hottest on record, scientists say
Trump says world will 'start getting cooler' as Biden criticizes him as a 'climate arsonist'
California, 19 other states, sue Trump administration for weakening methane rules
7 people hospitalized after car crash on Golden Gate Bridge possibly exposes them to fentanyl
Google, Disney, And 130 Companies Urge U.K. To Protect Transgender Rights
Men allegedly 'filmed' 'gang rape' of British girls
Pakistan PM Imran Khan calls for 'chemical castration' of rapists
Trump admin. proposes expansion of Mexico City Policy banning abortion funding
Scientists create gene-edited animals as 'surrogate sires' to boost food production
Five people infected by flesh-eating bacteria from Long Island Sound
'Hundreds of thousands, if not millions': New Mexico sees massive migratory bird deaths
Pod of 'crazy' killer whales is attacking boats with seemingly 'orchestrated' behavior, terrifying sailors and baffling scientists
Rare dolphins return to Hong Kong as coronavirus halts ferry traffic
'They've forgotten us': Thousands of Australians stranded overseas in the face of government's stringent border controls
Overwhelmed, First Israeli Hospital Says Will Turn Away COVID-19 Patients
Police to set up hundreds of checkpoints, impose high fines during lockdown in Israel
Health Ministry head: We'll weigh easing lockdown when daily cases fall to 1,000
Israelis angered by nationwide coronavirus lockdown: "They are punishing us"
'It's unfair!' Israelis rail at new coronavirus lockdown dampening holidays
'Israel's economic situation is as serious as its health situation'
WHO Delivers Europe Death Warning As Infections Hit New High
Pennsylvania coronavirus restrictions deemed unconstitutional, federal judge rules
Singapore gives out pocket-sized device to trace coronavirus
Feds 'Very Concerned' About AstraZeneca Vaccine Side Effect
Vaccine maker got $1 billion from taxpayers. Now it's boosting drug prices
Global stocks rally as COVID-19 vaccines lift hope, dollar eases
Pharma CEO warns that millions worldwide won't get COVID vaccine until 2024
University of Pittsburgh scientists discover antibody that 'neutralizes' virus that causes coronavirus
Robot can detect if people are wearing masks
NFL warns coaches about face coverings or 'risk' season
Trump's latest indoor rally defies state health rules
Trump says he is 'not at all concerned' about contracting COVID-19 at rallies
Eviction filings by big landlords surged after Trump issued ban
Americans are raiding retirement savings during coronavirus pandemic
John MacArthur's Church Defies Judge, Says Outdoor Restrictions Would 'Shut the Church Down'
'Thousands Going Wild for Jesus! Unending Baptisms in Cow Troughs': Revival Reaches Huge Crowds in the Heartland
Chilling video appears to show apparitions of soldiers at the Civil War battle site in Gettysburg
Tracking Bible Prophecy Headlines - 9/14/2020
Netanyahu: I am going to bring peace for peace - peace through strength
Netanyahu flies to Washington to sign historic peace deals with UAE and Bahrain
Hungary says it will be only EU country to send minister to Israel-UAE accord signing
Joe Biden: Trump 'Accidentally' Making Peace Between Israel and Arab States
US official: Israel knows UAE could cut ties if it annexes
US assured UAE it won't back Israel annexation before 2024 at earliest
PA call for protests against Arab-Israeli peace deals
PLO, Hamas to hold joint rallies decrying UAE, Bahrain normalization with Israel
Israeli intel firm: Friday airstrikes in Syria hit missile production facility
Expanding US blacklist on China impacts Israel
Despite unrest, Hong Kong remains open for Israeli business
Iran Hatched Plot to Kill U.S. Ambassador to South Africa In Retaliation for Death of Qassem Soleimani: Report
Iran says 1,044 centrifuges now active at underground plant
China ditches US nuclear technology in favour of home-grown alternative
Chinese military calls US biggest threat to world peace
Russian nuclear-powered cruise missile could 'circle the globe for years'
Belarus: 100,000 join rally against Lukashenko on eve of Putin showdown
Driver stabbed in German town in possible terror attack
Trump Applauds 'Retribution' of U.S. Marshals Killing Portland Shooting Suspect: 'That's The Way It Has To Be'
Anti-Police Protesters Yell 'We Hope They Die' Outside Hospital Where Wounded Deputies Were Taken
Oregon Sheriff's Officer Suspended for Spreading Rumors About Antifa Arsonists
Charlottesville removes Confederate statue near site of violent white nationalist rally
Racial injustice themes fill empty NFL stadiums
Four years after Kaepernick, NFL now embraces racial protests
Colin Kaepernick blasts NFL's social-justice messaging as 'propaganda'
Trump vows to revive economy at Nevada rally, warns Democrats will 'rig' election
Trump Vote-Rigging Claims Fit Russia's Plan, Former Top Spy Says
Trump relishes his role as a divider as he vows to be 'vicious'
Oracle poised to become TikTok's U.S. technology partner after Chinese owners reject Microsoft's bid
Amateur astronomer discovers large asteroid that flew by Earth this week
Thousands march in Mauritius to protest disastrous oil spill
At Least 50 Gold Miners Die in East Congo, Adding to String of Deadly Accidents
Nepal landslide killed at least 11 people, 20 others remain missing
5.1 magnitude earthquake hits near Lae, Papua New Guinea
5.1 magnitude earthquake hits south of the Kermadec Islands
5.0 magnitude earthquake hits near Uglegorsk, Russia
5.0 magnitude earthquake hits near Meulaboh, Indonesia
Sabancaya volcano in Peru erupts to 23,000ft
Popocateptl volcano in Mexico erupts to 22,000ft
Sangay volcano in Ecuador erupts to 22,000ft
Reventador volcano in Ecuador erupts to 15,000ft
Semeru volcano in Indonesia erupts to 13,000ft
Tropical Storm Sally strengthens, targets Gulf Coast; Hurricane Paulette to hit Bermuda; TD 20 to become tropical storm
Sally: U.S. Gulf Coast prepares for second hurricane in a month
Tropical Storm Karina forms in East Pacific
Oregon city 'looks as though a bomb went off' as fires continue to scorch the West Coast
'Fire tornado' hit Huntington Lake, with some roots still burning at more than 1,500 degrees
Danger Zone: NASA's Terra Highlights Aerosols From U.S. Fires - Worst Since the "Big Blowup" of 1910
Pelosi on wildfires in California and West: 'Mother Earth is angry'
Newsom signs legislation changing sex offender law in California
A Hacker Said He Had Proof the CIA Caused the Anthrax Attacks. They Had Him Arrested for Child Porn.
Netflix should face DOJ action over 'Cuties,' some members of Congress say
John Kasich says Biden's ability to 'pull us together' outweighs concerns over abortion
1 in 5 evangelicals reject Bible's teaching on gender: report
China bans German pork imports over African swine fever case
Israel to enter 3-week lockdown from Friday; schools, malls, hotels to be closed
Opposition leaders slam reimposition of lockdown, say government failed
Ministers warned virus spread is the fastest in months, imperiling health system
Treasury said to predict: Lockdown will cost economy NIS 6.5 billion
Edelstein: Contact tracing apparatus will be fully prepared, operational after lockdown
From Asia to Africa, China Promotes Its Vaccines to Win Friends
Iran says locally made COVID-19 vaccine ready to move to human testing
Googling for Gut Symptoms Predicts Covid Hot Spots, Study Finds
Stop 'demonizing' college students for coronavirus spread, mental health experts urge
Virus America, six months in: Disarray, dismay, disconnect
United CEO says travel demand unlikely to recover until vaccine is widely distributed
California Church Celebrates Nearly 1,000 People Baptized on Beach During 'Spiritual Revival'
Chinese officials offer financial rewards to spy on underground church
Tracking Bible Prophecy Headlines - 9/13/2020
World Jewish Congress president: 'Winds of change across the Middle East'
Jared Kushner: 'We'll do what we can' to preserve Israel's military superiority'
Trump gets a second nomination for Nobel Peace Prize after Serbia-Kosovo deal
Revolutionary Guard: Bahrain Shiites will take 'harsh revenge' for Israel deal
Gazans burn photos of Bahraini king; Hamas: 'Fight the virus of normalization'
Bahrain told us they would not normalize with Israel, top Palestinian laments
Lebanon's Hezbollah condemns Bahrain move to normalise Israel ties
'Alternative normalization' with Saudi Arabia seen in Bahrain-Israel deal
Europeans welcome Bahrain-Israel normalization as opening for peace
After announcement of Bahrain ties, Israel says it wants to quickly open embassy
After UAE and Bahrain deals, Trump said aiming for direct Israel-Morocco flights
Anti-Netanyahu protesters to gather in DC amid UAE-Israel deal signing
As Netanyahu heads back to DC, settlers now find themselves on the outside
How settler leaders may have scuttled a US plan for immediate annexation
Egypt brokers negotiations for Israel-Hamas prisoner swap
Syrian air defenses thwart suspected Israeli attack on Aleppo, seven dead
Lebanese protesters clash with army near presidential palace
Iran's currency hits new record low against the dollar
International Olympic Committee 'shocked' by execution of Iranian wrestler
Al-Qaeda Threatens Charlie Hebdo For Republishing Prophet Mohammed Cartoons: Report
'We Are Living Under Siege': Journalist Wounded in Charlie Hebdo Attack Lashes Out at Reporters for Refusing to Defend Free Speech
US: Libya's Haftar Committed to Ending Oil Blockade
Russia and Turkey employ thousands of Syrian mercenaries to fight in Libya
Greek and Turkish ships are playing chicken at sea. There's already been one crash.
Erdogan warns Macron 'not to mess with Turkey' amid Mediterranean tensions
US eyes Greek island as alternative to Turkish base due to 'disturbing' Erdogan actions, senior senator claims
Police Fire Tear Gas At Refugees Protesting To Leave Greek Island
Yellow Jacket protesters storm Paris in violent demonstration
India Says 'No Change on Ground Yet' After Agreeing with China to End Border Fight
Mexican water wars: Dam seized, troops deployed, at least 1 killed in protests about sharing with US
Shocking video shows white police 'punching black man after taxi carrying him stopped'
Trump Is "The Human Embodiment of Yelling 'Fire' in a Crowded Theater"
President Nancy Pelosi? Don't underestimate what she might do in office
Colorado secretary of state sues USPS over election mailers she says misleads state's voters
6.1 magnitude earthquake hits near Ofunato, Japan
5.9 magnitude earthquake hits near Port-Vila, Vanuatu
5.6 magnitude earthquake hits near Levuka, Fiji
5.2 magnitude earthquake hits near Port-Olry, Vanuatu
5.2 magnitude earthquake hits near Lospalos, Timor Leste
Nearly 100 earthquakes swarm Yellowstone in 24 hours. Here's what experts are saying
Sabancaya volcano in Peru erupts to 26,000ft
Sangay volcano in Ecuador erupts to 20,000ft
Fuego volcano in Guatemala erupts to 15,000ft
Reventador volcano in Ecuador erupts to 15,000ft
Five Named Storms Possible Next Week
New Orleans under hurricane watch from Tropical Storm Sally
Life-threatening storm surge predicted next week as Tropical Storm Sally approaches Gulf of Mexico; NHC updates
Paulette a Hurricane Threat to Bermuda, Could Bring Rip Currents to U.S. East Coast
Exceptional rainfall and record floods hit African Sahel
Wildfires race across the West: Smoke poses health hazard to millions; unprecedented pollution in Oregon
Smoke chokes West Coast as wildfire deaths keep climbing
Trump to visit California amid criticism for silence on fires
Air pollution from the wildfires can make people more vulnerable to coronavirus, doctors say
CDC slammed on Twitter for warning that cloth masks don't offer protection from wildfire smoke
Here's What the Massive Amount of Smoke Created by West Coast Wildfires Looks Like From Space
Rare sandstorm ransacks Turkish capitol
'Transsexual Satanist anarchist' wins GOP nomination for sheriff in NH county
More young people are dying by suicide, and experts aren't sure why
Public health specialists criticize Trump administration over reports it interfered with CDC studies
Inside Oxford's Vaccine Saga: From Wild Hype to Sobering Reality
Major COVID-19 vaccine trial resumes in UK following safety review
Brazilian state of Bahia to test Russia's vaccine, plans to buy 50 million doses
Vatican urges return to in-person Mass as soon as possible
The numbers tell us the economy is better, but millions of Americans aren't feeling it
Alan Greenspan lists inflation and the budget deficit as his biggest concerns
Britain is risking a car-crash Brexit of food shortages, another recession and isolation
Tracking Bible Prophecy Headlines - 9/12/2020
Trump announces deal between Bahrain, Israel to normalize relations in push for Mideast peace
Trump Admin Optimistic Saudi Arabia Could Be Next to Make Peace with Israel
Saudi Arabia, key backer of Bahrain, noticeably silent on normalization deal
Normalization agreement brings once secret Israel-Bahrain contacts into the open
Bahrain's FM tells ToI he hopes 'to visit Israel, when it's all open, peaceful'
UAE welcomes Israel-Bahrain agreement, hopes it will be positive for peace
UAE delegation's Israel visit likely to be delayed as lockdown looms - minister
Egyptian President welcomes Israel, Bahrain agreement
Jordan Says the Necessary Steps to Achieve a Fair Peace Should Come From Israel
Kushner: Normalization allows Arabs to favor own interests over Palestinians
Joe Biden defines the Palestinians' problem: 'They need to stop the incitement'
Palestinians Recall Bahrain Envoy Over 'Dangerous, Delusional' Israel Deal
Palestinians denounce Israel-Bahrain deal as another 'stab in the back'
Iranian official says Bahrain-Israel normalisation deal a great betrayal
Bahrain, Israel's new peace partner: A tiny country in the shadow of Iran
'Negative Peace'? China's Approach to the Middle East
The Atlantic calls to 'end the Nobel Peace Prize' following Trump nominations
Israel Stays Mum on Syria Attacks
Beirut port fire brought under control after terrifying nation
Huge explosion in battery workshop near Tehran kills 1, damages buildings
Iran says it drove off US aircraft that flew close to military exercise zone
Why Europe still can't take risks with its supply of Russian gas
How a rush for Mediterranean gas threatens to push Greece and Turkey into war
Turkey blasts 'arrogant' Macron amid Eastern Med crisis talks
Turkey's bid to return to Ottoman-era glory endangers Israel and the region
Afghan peace talks to open in Doha, 19 years after 9/11 triggered war
Three years after exodus, Myanmar erases names of Rohingya villages, UN map makers follow suit
Belarus opposition leader says authorities threatened to take her out of country "alive or in pieces"
Abe plan for land-attack counterpunch could mark major military shift for Japan
Colombia: Seven Dead, Hundreds Injured as Rioters Burn Dozens of Police Stations
ESPN to Televise Protesting Players and Singing of Black National Anthem
US marks 9/11 anniversary at tributes shadowed by pandemic, politics
Terrorism Has Faded From American Politics Since 9/11, but the Lawlessness and Cruelty Remain
Trump administration accused of siphoning money away from 9/11 fund
Treasury says it aims to fix problem that held up payments for NY firefighters with 9/11 illnesses
Texas federal judge rules mail-in voting procedure unconstitutional, orders officials to fix signature verification
Commentary: The election from our past that blares a warning for 2020
Trump threatens to send in military troops if riots occur following an election victory
'We'll put them down very quickly': Trump threatens to quash election night riots - "Look, it's called insurrection"
Fox Host's Fear-Filled Rant: If Trump Wins, He and Other Conservatives Will Be Murdered
Prosecutor quits Durham probe of Trump-Russia investigation over concern about political pressure, report says
Republicans demand answers on Mueller team wiping phones, suggest 'anticipatory obstruction of justice'
China would rather see TikTok U.S. close than a forced sale
Facial recognition is coming to domestic air travel
6.3 magnitude earthquake hits near Tocopilla, Chile
5.6 magnitude earthquake hits near Levuka, Fiji
5.0 magnitude earthquake hits the Scotia Sea
Sabancaya volcano in Peru erupts to 26,000ft
Sangay volcano in Ecuador erupts to 20,000ft
Reventador volcano in Ecuador erupts to 15,000ft
Fuego volcano in Guatemala erupts to 15,000ft
Semeru volcano in Indonesia erupts to 13,000ft
Tropical storms Rene and Paulette likely to become hurricanes
Paulette to set sights on Bermuda as strong hurricane
Tropical storm watch issued for parts of Florida as new depression forms
Record-setting Atlantic hurricane season about to kick into overdrive
Hurricane Season Is So Bad That We Are Running Out of Names
Mosquitoes killing livestock in Louisiana after hurricane
Sudan Floods Kills More Than 100, Aggravate Economic Crisis Amid Regime Transition
'I have never seen anything like this': Oregon towns emptied and confusion spreads amid fires
Hundreds fear looting, try to push through Oregon wildfire roadblocks, fire official says
Arson suspect arrested after allegedly starting multiple fires in Spokane on Monday
Man seen starting fires at Oregon state park, fire chief says
Eastern Washington woman arrested for starting fires while crews worked to fix fallen power lines
Dozens missing as firefighters battle two large Oregon fires
10 now dead in massive Northern California wildfire
Fires, hurricanes, triple-digit heat: Think 2020's disasters are wild? Experts see worse in future
Boy Scouts Seek to Curb 'Misleading' Sex Abuse Ads by Law Firms
Suicides Among U.S. Kids, Young Adults Jumped 57% in Past Decade
DNA leads to arrest in NY cold case murder of girl, 14
German farmers face possible pig culls as African swine fever discovered
Chinese virologist claims she has proof COVID-19 was made in Wuhan lab
China Injects Hundreds of Thousands With Experimental Covid-19 Vaccines
Venezuela's Maduro proposes giving Russia COVID-19 vaccine to legislative candidates
The COVID-19 Pandemic Keeps Proving Deadly to Liberty
Lockdown rebellion: Business heads warn Netanyahu of disaster, threaten defiance
As hospitals fill, Kosovo battles plague of virus deniers
U.S. coronavirus data is 'disturbing,' Dr. Fauci says, disputing Trump's claim that U.S. is 'rounding the corner'
College students admitted to police they had COVID-19. They threw a house party anyway.
SeatGeek Stadium Installing New Disinfecting Doorways For Concert, Crowds Could Top 5,500 Fans
Dr. Anthony Fauci Predicts Yearlong Intermission Between Vaccine Arrival And Maskless Theater
MTA To Impose $50 Fines For Not Wearing Face Coverings On Mass Transit
NY business leaders sign letter to Mayor de Blasio warning of 'deteriorating conditions'
Hopes Fade for Second Round of Stimulus Checks, Federal Jobless Aid
As markets face a notoriously rough month, Jim Cramer says 'It's good to have some cash'
Global Economic Recovery Shows Signs of Slowing
Tracking Bible Prophecy Headlines - 9/11/2020
Trump says another country could be 'added into' Israel-UAE signing ceremony
In back-handed compliment, Biden praises Trump for Israel-UAE deal
Coming soon to Israel: Medical tourism from UAE, as part of new hospital deal
MKs urge PM to greenlight settlement construction
Bill would declare Palestinian Authority a 'foreign political entity'
Palestinians: 'Our Arab brothers have abandoned us'
'Implications of PA's collapse may not be as dramatic as assumed'
Coalition Whip: If Netanyahu Forced Out of Office Over Corruption, Government Will Collapse
Under fire for alleged cover-up, former prosecutor says Netanyahu 'full of lies'
Ukraine deports Israelis after rioting in Uman
As Israel okays some Ethiopian immigrants, thousands more 'face disaster'
Top EU jurist says countries should not be allowed to ban ritual slaughter
Israel's Air Force Superiority Under Threat
Syrian state media reports Israeli airstrikes near Aleppo
Lebanese army claims to shoot down IDF drone over its airspace
Huge Fire At Beirut's Port Causes Panic Following Last Month's Explosion
Huge blast rocks Jordanian military arms depot outside capital Amman
Iran Warns U.S. to Keep Away From Persian Gulf Military Drills
Rights Group: Libya Militias Used Machine Guns on Protesters
Yemen's Houthis Say 'Important Target' Attacked With Missile, Drones in Saudi Capital
Trump bragged to Woodward about protecting Saudi crown prince after Khashoggi killing: 'I saved his ass'
Greek-Turkish Rivalry Is Again Near the Boiling Point
Europe's south tells Turkey: resume talks this month or risk sanctions
Turkey blasts 'arrogant' Macron amid Eastern Med crisis talks
Hundreds of Ethiopian Christians Killed in Coordinated Attacks by Extremists since June
Christians in Northern India Forced to Stop Worship, Pastor Says
China, India agree to disengage troops at disputed border
Chinese fighter jets enter Taiwan airspace for second day
Taiwan denounces large-scale Chinese drills near island
China says it will join Russian military exercises this month along with Iran, Belarus and others
Rubio: GNC exposing Americans' personal data to Chinese government
Pompeo Urges Southeast Asia to Cut Ties With 'Bully' China Firms
Pompeo: 'Substantial chance' senior Russian officials were behind Navalny poisoning
Violent protests erupt in Colombia after the death of a man repeatedly tasered by police
Journalist found decapitated in eastern Mexico
Federal court blocks Trump plan to exclude undocumented immigrants from census count used to allocate seats in Congress
Trump tells crowd at Michigan rally that 'if Biden wins, the rioters, arsonists, and flag burners win'
Three major decisions are upcoming in police violence cases in Louisville, Kenosha and Rochester
Texas police group puts up billboard warning "enter at your own risk," saying Austin defunded police
Demoralized and Demonized: Police Departments Face 'Workforce Crisis' as Officers Leave in Droves
Inside the privileged lives of protesters busted for rioting in Manhattan
ESPN's 'Monday Night Football' won't shy away from protests: 'We don't see social justice movement as political'
Fans boo moment of silence to acknowledge inequality in NFL opener
Josh Hawley calls on Congress to investigate 'critical race theory' training scandal after Trump's executive order
Planned 9/11 military flyover prompts outrage; Mayor Bill de Blasio calls it 'inappropriate'
19 years after 9/11, US still fears foreign terror, underplays domestic attacks
DOJ records show members of Mueller's team 'wiped' phones during Trump probe
Former DHS official on Trump revealing secret intel: This is damning
AP Analysis: In Trump's America, truths are not self-evident
Most voters don't see Trump and Biden as mentally fit to be president, new poll shows
Democrats may not trust the results of the election if Trump wins
Wisconsin Supreme Court temporarily halts mailing of absentee ballots in critical battleground state
Twitter expands rules against election-related misinformation, setting up showdown with Trump
Twitter will flag Biden or Trump if one prematurely declares election victory
Google promises to remove search suggestions that might seem political - even if they're true
'So much noise': Brawl over 2020 intel leaves voters in the dark
FBI warns of increasing extremist threats to the 2020 elections
Russian, Chinese and Iranian hackers all targeting 2020 election, Microsoft says
Vowing crackdown on Russian meddling, US sanctions Ukrainian lawmaker who worked with Giuliani to smear Biden
5.0 magnitude earthquake hits near Pundong, Indonesia
Sabancaya volcano in Peru erupts to 24,000ft
Sangay volcano in Ecuador erupts to 20,000ft
Reventador volcano in Ecuador erupts to 15,000ft
Semeru volcano in Indonesia erupts to 13,000ft
Ebeko volcano in the Kuril Islands erupts to 10,000ft
La Nina forms, could worsen hurricanes and wildfires
Hurricane season peaks today, and the Hurricane Center is watching 7 systems
Typhoon-battered South Korea, Japan face additional rounds of rainfall
Disastrous flooding impacts millions across Africa
200,000 people homeless after severe floods hit Far North, Cameroon
Deadly flash floods paralyze north Algeria, more than 800 homes inundated
Record rainfall inundates D.C., parts of Maryland
Massive Flooding Hits Streets of Washington DC
Deadly wildfires worsen across California, Oregon and Washington
500,000 people in Oregon forced to flee wildfires
Rumors about 'antifa' wildfires in Oregon are false, law enforcement says
Wildfire photos and videos show "apocalyptic" red and orange skies across Western U.S.
Climate change advocates use CA orange sky photos to power message
Los Angeles suffers worst smog in almost 30 years
Rarely have so many Californians been exposed to such gloomy, unhealthy air
Wildfire north of Sacramento is largest in California history - and it may not be done growing
California's wildfires are so hot that NASA can detect their temperatures from space
Wild weather this year shows growing impact of climate change, scientists say
Bare-chested women lock themselves to UK parliament in climate protest
China's UK embassy calls for Twitter to investigate after ambassador's account 'likes' pornographic tweet
'#CancelNetflix': Streaming Service Faces New Calls For Boycott After 'Cuties' Scene Sexualizing Children Goes Viral
Police Tell Pastor He Could Be Breaking the Law by Offending LGBTQ Community Online, Gays Threaten to Burn Church Down
Seattle Church Fights State Abortion Mandate: 'No Church Should Be Forced to Cover Abortions'
Pence Says He and Trump 'Stand without Apology' for 'the Right to Life'
Portland votes for first-ever U.S. ban on corporate use of facial recognition
DHS Files Rule Proposing Increasing Scope of Biometric Information Collection
Scientists are seeing an 'acceleration of pandemics': They are looking at climate change
Fauci says U.S. needs to 'hunker down' for fall and winter
Public trust in CDC, Fauci, and other top health officials is evaporating, poll finds
F.D.A. Regulators Publish Rare Self-Defense Amid Rising Vaccine Pressure
Rushing coronavirus 'Holy Grail' vaccine could turn into a curse
More than half of Americans wouldn't take COVID-19 vaccine before election, poll finds
Turkey considers allowing Phase III testing of Russia's COVID-19 vaccine
'Mission of the century': 8,000 cargo jets needed to transport Covid-19 vaccines around the world, says IATA
Ventilator Bursts Into Flames in ICU of COVID-19 Hospital in India
CDC official: Pandemic "explosion" of antibiotic resistance not seen
Coronavirus testing at Boston lab suspended after nearly 400 false positives
New Coronavirus Cases Rise in U.S. Despite Slowdown in Testing
Trump held six indoor rallies after acknowledging the coronavirus was airborne
Netanyahu: Hospitals are waving a red flag
Israel Ministers okay full lockdown as virus deaths, infections reach new highs
Israel Health Ministry pushing for month-long lockdown over Jewish holidays
Israelis worry about lockdowns: 'Better to get COVID-19 than to starve'
New coronavirus restrictions in England aim to avoid total lockdown
New Covid Cases Soar in Denmark, Surpassing No-Lockdown Sweden
Coronavirus: Sweden 'vindicated' as Covid cases hit new low
Indonesian stocks dive 5% as capital city Jakarta plans to reinstate partial coronavirus lockdown
150 Big Businesses Warn Mayor of 'Widespread Anxiety' Over N.Y.C.'s Future
New York high school student arrested for attending in-person classes on remote learning day
Over 600 University of Alabama students sanctioned for breaking coronavirus rules
Coronavirus-related deaths of young teachers raise alarm as new school year begins
Return of football renews fears over more virus spread
Fight on Canadian plane over child refusing to wear mask cancels flight
Judge grants injunction barring John MacArthur, Grace Community Church from meeting indoors
Church pastors facing destitution as tithes dry up in Covid crisis
Jobless claims come in worse than forecast, and with a key 'red flag'
Dow sinks 406 points as tech stocks resume volatile sell-off
The stock market is detached from economic reality. A reckoning is coming.
Welfare, Tax Rules Keep Working-Class Americans From Marrying, Experts Say
China Threatens Total Economic War by Dumping Treasuries: Be My Guest
Brexit brinkmanship: EU orders UK to scrap plan for treaty breach, UK refuses
Pelosi warns 'no chance' of US-UK trade deal if Brexit violates international treaty
Tracking Bible Prophecy Headlines - 9/10/2020
Trump nominated for Nobel Peace Prize for brokering Israel-UAE deal
Kushner: Trump 'very, very honored' to be nominated for Nobel Peace Prize
Kushner: Our plan is bid to save 2-state solution; Israel was eating up the land
In blow to Palestinians, Arab League refuses to condemn Israel-UAE deal
Progress in resolving Gulf Arab rift could come within weeks, U.S. official says
Saudi Arabia favors comprehensive solution to Israel-Palestinian conflict
Kushner says Saudi Arabia, Bahrain to allow all Israeli flights to use airspace
UAE Crown Prince Instructs Abu Dhabi Hotels to Offer Kosher Food, Plans for Passover 2021
MKs reject bills, aimed at Netanyahu, barring anyone indicted from becoming president
Likud MKs vow to take apart Justice Ministry if it moves to disqualify Netanyahu
US State Department Planning Expanded Campaign Using 'All Legal and Policy Tools' to Combat 'Antisemitic' BDS Movement Against Israel
Government to back airlift of 2,000 Ethiopians to Israel by year's end
Former Lebanese minister: Israel not plotting against Lebanon, wants peace
Lebanon's Shi'ite Hezbollah group condemns U.S. sanctions on allied politicians
US to withdraw 2,200 troops from Iraq by end of September
Power-Hungry Turkey May Push the Eastern Mediterranean Into an Armed Conflict
Emerging warmth of Turkey-Iran relationship shows myth of 'Sunni vs Shia'
Thousands need aid after fire destroys Europe's largest refugee camp
Russia says Germany exploiting Navalny illness, demands medical data
China accuses Australia of 'barbaric' searches of journalists' homes over foreign interference laws
Chinese fighter jets enter Taiwan airspace in 'threat to regional peace'
China military show of force near Taiwan has experts asking if island could be the 'next Hong Kong'
China's Wang Yi slams US for being 'biggest driver' of South China Sea militarisation
US canceled more than 1,000 visas for Chinese nationals deemed security risks
Kim Jong Un thought Obama was an 'a-hole,' Trump tells Bob Woodward
Kirstie Alley Calls New Diversity Rules for Best Picture Oscar a 'Disgrace to Artists Everywhere'
'Transgender Black Marxists' seek to overthrow U.S., Trump backer Michele Bachmann says
Report: Left Mobilizes for 'Mass Public Unrest,' 'Political Apocalypse' Expected If Biden Loses
Riot-Ravaged Minneapolis Businesses Can't Rebuild Because the Insurance Won't Cover It
Don Jr. Defends the Alleged Kenosha Shooter: 'We All Do Stupid Things at 17'
Barr backs U.S. move to defend Trump against rape accuser's defamation lawsuit
Schiff reveals new whistleblower complaint alleging suppression of Russian election interference intel reports
Whistleblower alleges top Trump appointees abused authority by telling officials to alter intelligence to match Trump claims
Former Intel chief had 'deep suspicions' that Putin 'had something on Trump': book
Mollie Hemingway says voters should prepare for 'supposed bombshell' about Trump 'every couple of days'
Commentary: Seven Election Day Nightmares
NSA Chief Who Oversaw Sweeping Domestic Phone Surveillance Joins Amazon Board As Director
AI: A robot wrote this entire article. Are you scared yet, human?
Walmart to test drone delivery of grocery, household items
5.8 magnitude earthquake hits near Sarangani, Philippines
5.4 magnitude earthquake hits near Panguna, Papua New Guinea
5.2 magnitude earthquake hits near Mata-Utu, Wallis and Futuna
5.0 magnitude earthquake hits near South Shetland Islands
3.1 Magnitude NJ Earthquake Shakes NYC
Half a dozen earthquakes shake Idaho, and some are felt in the Boise area
Sabancaya volcano in Peru erupts to 27,000ft
Sangay volcano in Ecuador erupts to 20,000ft
Fuego volcano in Guatemala erupts to 16,000ft
Reventador volcano in Ecuador erupts to 15,000ft
Semeru volcano in Indonesia erupts to 14,000ft
Thousands evacuated as 'once in a generation' fires burn through Oregon
'Devastating consequences': At least six dead as wildfires rage across California, Pacific Northwest
Explosive wildfires across California stoked by fierce winds
California: Smoke Plume Casts Wednesday's Sunrise Into Eerie Dark Orange Glow With Ash Falling From The Sky
Winds Up To 99 MPH Hit Utah, Skittering Semis And Shuttering Capitol
Widespread floods affect 2.5 million people, over 1 million acres of crops in Sindh, Pakistan
Deadly floods hit Burkina Faso and Ghana, West Africa
'We lost everything': Thousands homeless as Sudan battles floods
Severe hailstorm leaves a trail of destruction in Narok, Kenya
World wildlife plummets more than two-thirds in 50 years: index
India in shock over 86-year-old grandmother's rape
Trump unveils list of possible Supreme Court nominees if he wins reelection
Pence rips Chief Justice Roberts in interview, calls him 'disappointment to conservatives'
Pro-Life Group to Reach 7 Million Swing State Voters, Spend $52 Million to Reelect Trump
Altered Mindsets: Marijuana Is Making Its Mark on Ballots in Red States
Mark Zuckerberg says Facebook won't remove anti-vaccine posts despite Covid concerns
Some scientists spot 'unlikely' patterns in Russia vaccine data
China's Xi Jinping Honors Bioweapons Expert, Doctor Who Suggested Foreign Coronavirus Origin
Covid marshals and 'moonshot' mass testing - how England plans to combat rapid rise in coronavirus cases
Quebec City Says It Will Isolate "Uncooperative" Citizens In Secret Corona Facility
Israel Health Ministry said to seek immediate, month-long nationwide lockdown
Israel: Small businesses, self-employed threaten 'anarchy' if new lockdown imposed
A charade: Nightly curfew in Israeli 'red' cities mocked as measures go unenforced
Lockdown could be 'useless' unless managed well, Israeli gov't coronavirus adviser warns
Virus cases are snowballing but hospitalizations aren't, reassuring some doctors
Woodward Releases Audio of Trump Privately Admitting Danger of Coronavirus, And His Plans to Downplay It
'Don't want to create panic': Trump defends coronavirus response after Woodward book says he downplayed it
Trump lashes out at Woodward book as a 'political hit job' as McEnany defends president over coronavirus comments
Nancy Pelosi Believes Woodward's Book Has Lost Trump the Election and GOP Both Chambers of Congress
Carl Bernstein says Bob Woodward's revelations about Trump are 'graver than in Watergate'
Woodward dismisses claims he could have saved lives by publishing Trump's coronavirus remarks sooner
Fauci tells Fox he 'didn't get any sense' that Trump 'was distorting anything' about coronavirus
Dr. Fauci Says He's Frustrated By Large, Maskless Trump Rallies: 'We Want to Set an Example'
Pope wears mask, warns against political exploitation of coronavirus
Coronavirus could reverse decades of progress on reducing child mortality, health agencies warn
'Door-To-Door Trick-Or-Treating Is Not Allowed': LA County Releases Guidelines For Halloween
Sailors Trapped by Covid-19 Fight Exhaustion and Despair
Record 35% of Americans ages 25 to 50 have never been married - pandemic could lead to further decline
Covid Is Turning Us All Into Hipsteaders
Beauty salon that told customers coronavirus 'doesn't exist' to be visited by police
More than half of households in 4 largest U.S. cities struggled financially during pandemic, poll shows
Millennials to redistribute wealth from older generations to the young in new 'age of disorder,' warns Deutsche strategist
European Central Bank could announce policy tweaks this week after shock inflation data
Ukrainian church leader who blamed COVID-19 on gay marriage tests positive for virus
Texas bishop backs up priest who said Catholic Democrats should 'repent' or 'face the fires of hell'
62 Percent of Americans Say Jesus Is Returning to 'Judge' Everyone, Poll Shows
Tracking Bible Prophecy Headlines - 9/9/2020
UAE-Israel agreement to be signed at White House on Sep. 15
Netanyahu: Proud to take part in historic ceremony with UAE
Palestinians said to scale down criticism of Israel-UAE deal
Arab League division over Palestinian cause to dominate talks
Chad willing to open diplomatic mission in Jerusalem, Israel says
Chad said to deny plans to open diplomatic mission in Jerusalem
How to gauge the economic and political impacts of UAE deal
Israeli, American defense companies take cooperation to new level in Iron Dome production
IDF launches surprise drill simulating West Bank kidnapping
Netanyahu blasts police for fake terrorism story, 'conspiracy'
Mystery: New Pit Opens in Temple Mount Floor
Waqf fills hole on Temple Mount, possibly hiding archaeological treasures
US envoy reports progress on Israel-Lebanon maritime border talks
In rare move, US sanctions 2 Lebanese politicians allied with Hezbollah
Iran building new centrifuge production site, state TV says
US war on terror has displaced 37 million around the world
US files charges over 'Zoom-bombed' Islamic State threat to students
Amid anger over Holocaust role-play clips, TikTok joins EU's hate speech code
Saudi-Led coalition destroys drone launched by Yemen's Houthis
Turkey's 'Filthy War' Against Syria, Libya
Greece to boost military amid tension with Turkey
Turkey and Iran seek 'strong foundation' for partnership - analysis
U.N. calls for investigation into apparent poisoning of Putin critic Alexei Navalny
Pakistani Christian sentenced to death for 'blasphemous texts'
Myanmar defecting soldiers may have proof of atrocities: NGO
Myanmar soldiers confess to Rohingya massacre: 'Shoot all that you see'
Shots fired on the India-China border for the first time in decades as tensions flare
Another Chinese rocket falls near a school, creating toxic orange cloud
China's reusable experimental spacecraft returns to Earth after two-day mystery mission
US expected to step up surveillance as China continues to escalate naval exercises
China unveils global data security initiative, says some countries bullying others
Disney Under Fire For Filming 'Mulan' in China's Xinjiang Province, the site of alleged human rights abuses on a massive scale, including the detainment of over 1 million Uighur Muslims
Trump administration considers ban on Chinese cotton from Xinjiang over alleged human rights abuses: Report
Army veteran Ronnie McNutt commits suicide in Facebook livestream
Another Facebook worker quits in disgust, saying the company 'is on the wrong side of history... profiting off hate in the US and globally'
A 13-year-old boy with autism was shot by police after his mother called for help managing a 'mental breakdown'
De Blasio says it was an 'overwhelmingly peaceful' weekend despite skyrocketing crime figures
Rochester police chief, entire command staff step down following death of Daniel Prude
American Airlines policy allowing BLM pins faces backlash from workers
Are BLM leaders calling on the spirits of the dead?
Anti-Border Fence Mich. Gov. Whitmer Building 8-Foot High, Electrified Fence Around Governor's Residence
Trump shares clip of Joe Rogan comparing Biden to 'flashlight' with 'dying battery'
Biden's 'mental acuity' has diminished in the last 4 years, ex-WH stenographer says: 'He's lost a step'
Trump says he is prepared to use his own money amid reports of campaign cash crunch
Video shows USPS mail being dumped in a California parking lot. A postal union says USPS employees weren't involved
1,000 people double-voted in Georgia primary, says secretary of state
UK's Brexit plans would 'break international law,' minister admits
'Potentially hazardous' asteroid wider than two football fields set to fly past Earth next week
5.4 magnitude earthquake hits near Hihifo, Tonga
5.3 magnitude earthquake hits near Sarangani, Philippines
5.0 magnitude earthquake hits near Pariaman, Indonesia
Sabancaya volcano in Peru erupts to 24,000ft
Popocateptl volcano in Mexico erupts to 21,000ft
Sangay volcano in Ecuador erupts to 21,000ft
Reventador volcano in Ecuador erupts to 15,000ft
Ebeko volcano in the Kuril Islands erupts to 14,000ft
Tropical trouble for the Carolinas? Forecasters eye system in the Atlantic
Aggressive winds feared as California battles biggest wildfire season
Firefighters overtaken by flames in California mountains
'Sunset on Mars.' Smoke from California fires gives national parks 'apocalyptic' glow
California wildfire sparked by gender reveal party spurs creator to urge 'stop having these stupid parties'
California Gov. Gavin Newsom Insists, "I Have No Patience For Climate Change Deniers" Amid Largest Fire Season In Recent Memory
Fire breaks out in the Knesset during climate crisis debate
1.3 million Israelis locked down as curfew kicks off in virus hotspots
Police gear up to enforce nightly curfew; ultra-Orthodox town may resist order
By Folding to ultra-Orthodox, Netanyahu Paves Way for Full Lockdown on High Holy Days
Israel: Pandemic Czar, Top Health Officials Quarantined After Exposure to Patient
Despite COVID-19 Travel Ban, Israel Lets in 70 Evangelicals to Volunteer in Settlements
North Korea is in the grip of 'Covid epidemic, economic meltdown and famine'
Pregnant Australian mom arrested for Facebook post planning lockdown protest
Record-Breaking Coronavirus Cases in France and Spain Raise Concerns of a Second Wave in Europe
England bans gatherings of more than 6 as virus cases spike
Oxford vaccine trial on hold because of safety issue
AstraZeneca puts coronavirus vaccine trials on pause after patient had a serious side effect
Azar responds to Biden and Harris, promises coronavirus vaccine will meet 'very high safety' standards
Scientists Cast Doubt on Results From Russian Covid Vaccine
Fauci says a coronavirus vaccine is 'unlikely' by U.S. election
Massachusetts flu vaccine student mandate should also include teachers: Medical experts
Biden walks back national mask mandate over 'constitutional issue'
Why poop tests may be a better way to detect COVID-19
Sturgis motorcycle rally was a 'superspreader event'
Adam Carolla says COVID lockdowns are creating a nation of cowards
Cuomo says Trump 'caused' New York coronavirus outbreak
JPMorgan Chase probing fraud in US stimulus programs
Dow plummets 632 points as tech-sector carnage spoils another day
Elon Musk Loses Record $16.3 Billion With Wild Wealth Swings
Oil prices are collapsing after Saudi Arabia sends ominous signal
Pastor holds prayer rally in defiance of coronavirus health guidelines at the California State Capitol
16,000 Accept Christ, 1.8 Million Watch Greg Laurie's Virtual 'Cinematic Crusade'
Megachurch pastor steps back from ministry over sin of pride
US Marshals rescue 8 missing children in Indiana; 73 recovered nationwide since August
Tracking Bible Prophecy Headlines - 9/8/2020
EU implies Serbia, Kosovo could risk EU membership bid with Jerusalem embassy
Saudi king indicates to Trump Israeli-Palestinian peace a prerequisite for ties
Imam of Mecca's Grand Mosque Hints at Normalization With Israel in Friday Sermon
Official UAE delegation planning trip to Israel on September 22 - report
Signing of Abraham Accords to be delayed to after Rosh Hashanna?
PA threatens to cut ties with countries that relocate embassies to Jerusalem
Arab Israeli allegedly recruited by Hamas to carry out major terrorist attack
IAEA supports Saudi Arabia as it plans to adopt nuclear energy
Syria's Assad Says He Wants to Expand Russian Investments to Help Offset U.S. Sanctions
In Tehran, Swiss foreign minister holds 'fruitful' talks on peace, rights
Iran in Works to Revamp Its Cruise Missiles Arsenal
Iran shows off air defense in Kurdistan, Azerbaijan border region
Erdogan, Rouhani to co-chair Turkey-Iran cooperation council meeting
500 Ethiopian Christians slaughtered in door-to-door attacks since June
Poisoned Russian opposition leader out of coma, responsive
Japan's economy sinks deeper into worst postwar contraction, intensifies challenge for new leader
Hong Kong police arrest dozens of protesters as government delays elections
Hong Kong police criticized for tackling 12-year-old to the ground during protests
India alerts China after reports allege troops 'abducted' several civilians on Himalayan border
Donald Trump reiterates threat to scale back US economic ties with China
Gordon Chang warns China 'configuring its military to kill Americans'
Julian Assange: WikiLeaks founder arrested over 18 new allegations as he appears in court to fight US extradition
'Racist' shampoo advertisement sparks protests in South Africa
Trump halts critical race theory training at federal agencies; Christians respond
Democrats' new strategy for winning the White House: Threaten riots if they lose
Trump says he would support investigation of postmaster general
Trump Says USPS Postmaster DeJoy Should Lose His Job if Fundraising Abuse Allegations Are Proven
Boris Johnson is battling to reach a Brexit deal. But hardliners already fear betrayal
Boris Johnson plans to tear up parts of his Brexit agreement with the EU and says leaving with no trade deal is a 'good outcome'
UK will quit post-Brexit trade talks if no deal by mid-October, Johnson says
5.9 magnitude earthquake hits near Amahai, Indonesia
5.6 magnitude earthquake hits the Easter Island region
5.2 magnitude earthquake hits near Nago, Japan
5.0 magnitude earthquake hits near Bamboo Flat, India
5.0 magnitude earthquake hits the central Mid-Atlantic Ridge
Sabancaya volcano in Peru erupts to 27,000ft
Sangay volcano in Ecuador erupts to 21,000ft
Revenatador volcano in Ecuador erupts to 14,000ft
Semeru volcano in Indonesia erupts to 14,000ft
Copahue volcano in Chile erupts to 12,000ft
Typhoon "Haishen" hits Japan with record gusts, makes landfall in Ulsan, South Korea
Tropical Storms Paulette and Rene form, continuing the extremely active 2020 hurricane season
Hot in the Holy City: Jerusalem Breaks 120-year Record
Zombie wildfires are blazing through the Arctic, causing record burning
California Wildfires: Extreme Heat Turns State Into a Furnace
Scorched earth: Record 2 million acres burned in California
Heat wave in West bringing wildfire threat as Colorado prepares for winter storm
Denver is under a winter storm watch two days after the city hit 101 degrees
Drastic Denver temperature plunge could set historic record
Utah's temperatures will drop dramatically - and there could be hurricane-force winds
The alarming rise of the technosexuals
Philippines president pardons US marine in transgender killing
Police allow pro-lifers to paint 'black preborn lives matter' outside Baltimore Planned Parenthood
History Tells Us Epidemics Are Followed by Huge Civil Unrest for These Three Reasons
Netanyahu rips into opposition after call not to heed virus rules: 'This is anarchy'
Liberman tells Israelis to disregard government's 'illegal' virus regulations
President Rivlin scolds Liberman for encouraging flouting of virus rules
India Now 2nd Worst-hit Country by Virus Amid Economic Pain
Trump Hints at Vaccine 'Surprise' as Biden Demands Transparency
Charities scramble to plug revenue holes during pandemic
'A tale of 2 recessions': As rich Americans get richer, the bottom half struggles
Tracking Bible Prophecy Headlines - 9/7/2020
Saudi King Salman tells Trump that kingdom is eager to achieve fair solution to Palestinian issue
Rare spat between Serbia and Russia after US-brokered deal
Malawi to move embassy to Jerusalem
Poll Shows U.S. Evangelicals Overwhelmingly Back Israel-UAE Deal Despite Nixed Annexation
Gantz said planning to okay almost 5,000 new settler homes after 6-month freeze
Danish lawmakers to mull circumcision ban, sparking protest
IDF: Assailant tries to stab soldiers outside Ariel in West Bank, is shot
Rallying masses in Lebanon, Hamas leader threatens rockets on Tel Aviv
Hamas, Hezbollah leaders agree to join forces against Israel
For Lebanese, Recovery Too Heavy To Bear A Month After Beirut Explosion
Three rockets hit perimeter of Baghdad international airport, no casualties
Saudi-led coalition destroys explosive-laden drone launched by Yemen's Houthis
Turkey's Erdogan says East Med is test of EU's sincerity
Over 200 wounded in explosion in western Iran
Iran claims it's identified saboteurs behind blast at nuclear site
North Korea may be prepping submarine-launched ballistic missile test, U.S. weapons experts warn
Experts Warn China-India Standoff Risks Unintentional War
'China Is an Atheist Country': Communist Nation Expands Ban on Christian Funerals
Hong Kong Police Make Sweeping Arrests as Protests Return
Belarus Lukashenko: Dozens arrested at mass protests in Minsk
Police dodge fire bombs as Portland protesters mark 100 straight days
Dinesh D'Souza says recent riots and political unrest could lead to 'rise of citizen militias around the country'
Veterans are divided about reports Trump disparaged military
The Atlantic's editor-in-chief says his story about Trump calling vets 'losers' is just the beginning
Michael Cohen unleashes on Trump in new tell-all book
Cohen memoir casts him as 'star witness' against Trump
Experts: Cohen may profit from criminal exploits in tell-all
'We do have two systems of justice in America': Kamala Harris says Barr, Trump in 'different reality' on race
Harris warns suppression, interference could alter election
'Cacophony of chaos': why the US election outcome is more uncertain than ever
Bernie Sanders: Congress needs to prepare for Trump to refuse to leave office
Kevin McCarthy warns Trump's war on mail could screw GOP
Boris Johnson: Britain will move on if there's no Brexit deal
Brexit: Ministers plan laws overriding part of withdrawal deal
6.6 magnitude earthquake hits the central Mid-Atlantic Ridge
6.3 magnitude earthquake hits near Talagutong, Philippines
6.2 magnitude earthquake hits near Port-Vila, Vanuatu
5.7 magnitude earthquake hits near Port-Vila, Vanuatu
5.4 magnitude earthquake hits near Pangai, Tonga
5.4 magnitude earthquake hits near Port-Vila, Vanuatu
5.3 magnitude earthquake hits the northern Mid-Atlantic Ridge
5.2 magnitude earthquake hits near Kokopo, Papua New Guinea
5.2 magnitude earthquake hits near Abepura, Indonesia
5.1 magnitude earthquake hits near Kitaibaraki, Japan
5.1 magnitude earthquake hits near Gonbad-e Kavus, Iran
5.1 magnitude earthquake hits near Port-Vila, Vanuatu
5.0 magnitude earthquake hits near Port-Vila, Vanuatu
5.0 magnitude earthquake hits the Falkland Islands region
3.4-magnitude quake and two others rattle San Francisco Bay Area, USGS reports
Sabancaya volcano in Peru erupts to 27,000ft
Sangay volcano in Ecuador erupts to 22,000ft
Reventador volcano in Ecuador erupts to 15,000ft
Typhoon Haishen: Japan escapes worst as storm barrels towards South Korea
North Korea's Kim Jong Un visits typhoon-hit area after local officials threatened with 'punishment' over storm deaths
Tropical Depression Julio churning in East Pacific
New tropical depression only the start of active week in Atlantic basin
Hurricane center monitoring 4 areas for development, including 2 with 'high' chances
Greek alphabet may be used for only 2nd time in history this hurricane season
Nepal was hit by another devastating flash flood, killing 12
Denver Weather: Winter Storm Watch Issued For Snow, 70 Degree Temp Drop By Tuesday
Los Angeles County sets record temperature as scorching heat wave wallops Southern California; 121 in Woodland Hills
California grid operator warns of rotating power outages in record heat wave
Massive Sierra fire traps people at Mammoth Pool; 10 injured, rescue operation underway
Was Osama bin Laden Sending Coded Messages in Porn?
Half of US Christians say sex is sometimes, always OK in dating relationship
UN secretary general tells feminists he won't let Trump undermine abortion 'rights'
Pope says gossip is a 'plague worse than Covid'
Scientists can't explain puzzling lack of coronavirus outbreaks in Africa
Quarantine-weary Brazilians head to beaches despite warnings
As coronavirus cases rise, Arab mayors in Israel welcome new restrictions
Israel's National Security Council is holding discussions on closing the Temple Mount to both Jewish and Muslim worshipers in light of the ongoing coronavirus pandemic
Ultra-Orthodox Jews clash with secular Israeli officials over coronavirus measures
Facing Haredi rebellion, ministers approve local curfews instead of lockdowns
Curfews to be imposed on 40 cities across Israel
Israeli Physicians, Scientists Warn Against Lockdown, Call to Adopt Swedish Model
Coronavirus czar: The High Holy Days terrify me
Trump fixates on the promise of a vaccine - real or not - as key to reelection bid
Voters skeptical about potential COVID-19 vaccine and say that one this year would be rushed
A vaccine won't cure the global economy
Thought capitalism couldn't get worse? Meet the workplace 'spiritual consultants'
Tracking Bible Prophecy Headlines - 9/6/2020
Israel and UAE agreement to be signed in Washington will be designated as "peace treaty"
Serbian leader seems puzzled by Trump's announcement of embassy move
Police, protesters clash in Jerusalem as activists march to PM's residence
Erdogan raises rhetoric in Greece standoff in Mediterranean
Turkey says France's Macron 'hysterical' over Syria, Libya, East Mediterranean
Taliban team returns to Doha for intra-Afghan peace talks
Thousands protest in Pakistan over reprinting of Mohammad cartoons in France
Macron decries 'Islamic separatism', defends right to blaspheme
Oil tanker towed from Sri Lanka shoreline amid spill fears
Blazing tanker sparks fears of a new Indian Ocean disaster
India and China agree to ease tension on border
With rising population and declining arable land, China may be staring at a major food crisis
Hong Kong security law 'may break international laws'
U.S. considers blacklisting China's largest chipmaker as tech tensions escalate
'Chinese firms are learning a painful lesson': India's app crackdown opens doors for U.S. tech giants
Alexei Navalny: Trump refuses to condemn Russia over poisoning
North Korea may be prepping submarine-launched ballistic missile test, U.S. weapons experts warn
DHS Braces For 'Potential EMP Attack' As Presidential Election Nears
Joe Biden once joked about China helping him become president
Michael Cohen: Trump Would Do Anything to Win, Even Going So Far as to 'Start a War'
Donald Trump attacks 'slimeball' reporter in war dead row
Trump calls on Fox News to fire reporter who confirmed some parts of Atlantic story which said Trump had disparaged military members
Melania Trump Refutes Atlantic Story About Veterans: 'This Is Not Journalism - It Is Activism'
Dueling versions of reality define 1st week of fall campaign
DHS bulletin warns that Russia is 'amplifying' mail-in voter fraud claims
In Barr, Trump Has Powerful Ally for Challenging Mail Voting
Voting in person Nov. 3? Expect drive-thrus, sports arenas
San Francisco mayor calls Trump a 'terrorist' says it's time to 'move on' from Pelosi salon controversy
Multiple boats sink during 'Trump Boat Parade' on Lake Travis in Texas
White House tells federal agencies to cancel 'divisive' racial sensitivity training: report
Rochester, New York City see violent clashes following Daniel Prude video release
Rival groups square off at Kentucky Derby as summer of protests grinds on
Truckers warn of UK border chaos as Brexit trade talks stall
EU demanding potential veto on Britain's post-Brexit laws, regulations
Enormous, 165 Ft Deep Crater Opens on Siberia's Arctic Through 'Colossal Forces of Nature'
6.3 magnitude earthquake hits near Ovalle, Chile
5.9 magnitude earthquake hits near
Sabancaya volcano in Peru erupts to 24,000ft
Sangay volcano in Ecuador erupts to 22,000ft
Popocateptl volcano in Mexico erupts to 20,000ft
Reventador volcano in Ecuador erupts to 16,000ft
Sinabung volcano in Indonesia erupts to 11,000ft
Sudan declares state of emergency as record flooding kills 99 people
Nearly 200,000 people affected by major flooding after record rains hit Chad
Super Typhoon Haishen likely to be record-breaking storm for Japan
A tropical logjam in the Atlantic while a moisture surge heads for Florida
2 more in Louisiana die from heat-related illness after Hurricane Laura, bringing death toll to 27
43 million Americans are baking under record temperatures
California Blackout Risk Rising as Heat Wave Grips State
CA Fires Latest: 1.5M Acres Burn As Another Heatwave Arrives
Facebook blocks terminally ill Frenchman from streaming his death
UN says new polio outbreak in Sudan caused by oral vaccine
China's CNBG, Sinovac find more countries to test coronavirus vaccines
Race for Coronavirus Vaccine Pits Spy Against Spy
Pharma Companies Plan Joint Pledge on Vaccine Safety
Kamala Harris a COVID-19 vaccine before election: 'I would not trust Donald Trump'
Trump administration insists politics won't play into timeline for coronavirus vaccine
De Blasio claims COVID-19 vaccine will cure NYC shooting epidemic
Pandemic hits Mexico so hard that states run out of death certificates
Dozens of Israeli Physicians, Scientists Warn Government Against Coronavirus Lockdown
Iran's friends should have defied U.S. sanctions during pandemic - President Rouhani
Australian anti-lockdown protesters clash with police
Officials warn of COVID-19 risks as Labor Day weekend gets underway
'The Notion That US Debt Can Ever Be Paid Back is Ridiculous', Analyst Says
52% of young adults in the US are living with their parents. That's the highest share since the Great Depression
John MacArthur urges churches to challenge gov't and reopen amid pandemic, Andy Stanley disagrees
Tracking Bible Prophecy Headlines - 9/5/2020
Trump oversees economic deal that includes Kosovo recognizing Israel, Serbia moving embassy to Jerusalem
Netanyahu: Kosovo to be first Muslim-majority nation to open Jerusalem embassy
Palestinians slam Trump for pushing Serbia, Kosovo to set up Jerusalem embassies
PA official: Palestine has become a victim of Trump's electoral ambitions
UAE deal shows Arab-Israel conflict starting to come apart before our eyes
Netanyahu decries 'false allegation' he secretly okayed F-35 jet sales to UAE
Intel minister: We'll act against sale of F-35s to UAE, including in US Congress
Defense officials expect Hezbollah revenge attack before High Holidays
Pompeo Condemns Iran's Silence on China Uyghurs After Khamenei Says UAE 'Betrayed' Islam
Nuclear watchdog: Iran uranium stockpile at 10 times more than nuke deal limit
Libyan warlord faces legal action in US for alleged war crimes
Sea of troubles: Tensions flare across Mediterranean as world powers jockey for power
Greek, Turkish politicians reignite clash over Eastern Med talks
Turkey Warns West It Will Continue to Shop Around for Missiles
Turkey Demolishes Iconic Christian Church, the 'Hagia Sophia of Bursa'
U.S. conveyed concerns to Russia over Syria troop collision - White House official
Pentagon Releases Terrifying Video Of Russian Su-27 Turning Directly In Front Of A B-52
Russia scrambles jets to escort U.S. bombers over Black Sea: news agencies
Taiwan debunks reports of shooting down Chinese fighter jet
Video shows car plowing through protesters in Times Square
Oregon governor calls out white supremacists, vigilantes while demanding end to Portland violence
Militia members face gun charges, alleged to have come to Kenosha 'to pick people off'
Suspect in Portland protest killing dies in hail of gunfire
Antifa-supporting Portland protest shooter armed with assault rifle when killed by feds
As Biden Meets With Jacob Blake's Family, Right-wing Media Calls Attention to Father's Antisemitic Facebook Posts
Jacob Blake pleads not guilty to sexual assault charges in virtual court appearance
Commentary: Why Trump Doesn't Just 'Send In the Troops'
9 in 10 voters say civil unrest a key issue in presidential race: poll
Zuckerberg warns of post-election violence
Voting Begins and Ad Wars Escalate as 2020 Election Enters Home Stretch
Democrats requesting absentee ballots outnumber GOP in key swing states
Trump's vote-twice comments outrage media, which amplify his message
The U.S. is the biggest election meddler of them all, new book claims
Reporters blasted for 'shamefully embarrassing' softball questions at rare Biden press conference
Biden claims Black man invented light bulb during campaign event
Washington and Lee University Offers Course on 'How to Overthrow the State'
DHS Braces For 'Potential EMP Attack' As Presidential Election Nears
Creepy 'Geofence' Finds Anyone Who Went Near a Crime Scene
An earthquake hit Florida on Thursday. How often does that happen?
5.6 magnitude earthquake hits near Finca Blanco, Panama
5.3 magnitude earthquake hits near Manaca Norte, Panama
5.2 magnitude earthquake hits south of the Kermadec Islands
5.2 magnitude earthquake hits the Banda Sea
5.0 magnitude earthquake hits southwest of Africa
Sabancaya volcano in Peru erupts to 26,000ft
Sangay volcano in Ecuador erupts to 21,000ft
Fuego volcano in Guatemala erupts to 15,000ft
Reventador volcano in Ecuador erupts to 14,000ft
Sinabung volcano in Indonesia erupts to 11,000ft
Haishen becomes 1st super typhoon of 2020 on trek towards Japan, South Korea
Newsom declares state of emergency as California faces historic heat, threat of power outages
Heatwave causes power outages across Israel
Hottest day in Israeli history as Eilat and Jerusalem record unprecedented highs
Frenchman to livestream death in right-to-die case
Over 120 black leaders blast systemic racism within Planned Parenthood: 'Too many black lives lost to abortion'
Trump, in Letter to Pro-Lifers, Pledges to Keep Fighting 'in the Trenches for Unborn Children' in 2nd Term
Gene-edited babies: Current techniques not safe, say experts
Meth floods across US-Mexico border during coronavirus pandemic
Illegal border crossings surge as coronavirus fades as deterrent
Key coronavirus forecast predicts over 410,000 total U.S. deaths by Jan. 1: 'The worst is yet to come'
WHO cautions no widespread coronavirus vaccination before mid-2021
Moderna Tumbles Amid Insider Sales and Covid Vaccine Jitters
Trump puts pressure on FDA for coronavirus silver bullet ahead of Election Day
Pence says White House, Congress have reached agreement to avoid shutdown without adding coronavirus relief
US employers hire 1.4M in August as unemployment rate falls sharply
Fed's Jerome Powell: Jobless Rate Better Than Expected; Recovery To Take A Long Time
Fed's Powell Says Economy Likely Will Need More Government Spending, Low Interest Rates
China may ditch US Treasuries as decoupling risk looms
Tel Aviv Stock Exchange wipes out 2 months of gains
2016 all over again? Investors ready for big market moves as U.S. election nears
America's Casinos Are Desperate for More Quarters
Oil Industry Is Fading Away in Land of the World's Richest Reserves
Tracking Bible Prophecy Headlines - 9/4/2020
Top Trump Official Says U.S. 'Wants to See Palestinians in Their Own State'
Security and business: Israel charts potential of ties with 3 more Gulf states
Latest events prove: Saudi Arabia wants to talk peace
Rival Palestinian factions hold rare joint meeting over Israel-UAE deal
Abbas meets Hamas, Islamic Jihad terror heads, says he won't engage with US plan
Abbas urges Arabs not to normalize ties with Israel - 'I won't sit at a table where Trump plan is present'
Security officials said to believe PA interested in reestablishing coordination
Netanyahu secretly okayed F-35 jet sales to UAE, report claims
Attorney general says Netanyahu won't have to step down over graft trial
Davidic dynasty symbol found in Jerusalem: Once in a lifetime discovery
Drone drops dozens of bags of free marijuana over Tel Aviv; two arrested
GOP congressman calls Biden's pledge to restore US funding to Palestinians 'mental incoherence'
Hamas chief holding rounds of talks in Beirut, will meet with Hezbollah head
Macron Secretly Meets Hezbollah, Has Plan to Fix Lebanon, Tells Hezbollah to Prove They Are Lebanese
Intel firm: Strikes on Syrian airfields halted Iran's ability to transport arms
US Imposes Sanctions on Companies, Individuals Trading Oil With Iranian Regime
Nile River dam dispute shows world what a fight over water security looks like
US suspends aid to Ethiopia over Blue Nile dam dispute
Saudi source: Crown Prince set to meet Trump
Dubai deputy police chief: Iran and Turkey, threaten Gulf states, not Israel
Turkey's power projection risks military clash in Mediterranean, former PM says
Turkey Says Russia Will Hold Live-fire Naval Exercises in Mediterranean
China working to double nuclear warheads: Pentagon
China Media Says Nukes Are Only for Self-Defense After Pentagon Report
'No Doubt' That Navalny Poisoning Was Russian Operation, Former CIA Russia Chief Says
Kremlin tells West not to rush to judge it on Navalny as sanctions talk starts
Merkel faces pressure to drop Russian gas pipeline after Navalny's poisoning
India bans 118 Chinese apps, including Tencent's hit games, as border tensions flare up
US troops deploy to Lithuania during heightened tensions in Eastern Europe
White House denies report claiming Trump called dead American soldiers 'losers' and 'suckers'
Gov. Cuomo: Trump had 'better have an army' to protect him if he comes to NYC
Mike Huckabee slams Cuomo: He doesn't care about New Yorkers who need army to walk streets of NYC
New York City sees 166% increase in shootings last month compared to August last year
Police used 'spit hood' on Black man who died of asphyxiation: What we know about Daniel Prude's death
7 officers in Rochester, New York, suspended in case of death of Daniel Prude
Rochester mayor, council want charges dropped against Daniel Prude protesters
Biden, in Kenosha, hails fight for racial progress
Biden in Kenosha: Trump has 'legitimized a dark side of human nature'
Biden makes awkward 'they'll shoot me' quip during Kenosha appearance
Biden Kenosha Meeting Derails As Woman Admits She Was Given Scripted Question
Portland protests set up clash between journalists, police
Portland mayor to leave home targeted by protesters
Democrats seek probe into Hatch Act violations during GOP convention
Barr defends Trump use of treason against Biden, Obama, insists it was 'colloquial.' Trump's own words suggest otherwise
Trump campaign bracing for legal battle over election, forming 'coalition' of lawyers
Washington Post piece panned for speculating only a 'Biden landslide' would prevent 'violence' beyond election
USPS officials worry "supply chain" issues could impact mail ballots: Report
Trump faces criticism for urging people to vote twice as a test of system
White House seeks to clarify Trump remarks on voting twice
Attorney General Barr won't agree it's illegal to vote twice, as Trump urged, claims ignorance of state laws
Twitter slaps warning labels on Trump tweets that suggest voting twice
Facebook says it will flag any Trump effort to declare premature victory
Facebook curbs political ads - for 7 days before US election
Trump campaign rips 'Silicon Valley Mafia' after Facebook bans new campaign ads week before election
Democrats urge Trump administration to impose sanctions on Russians meddling in 2020 election
Russia targeting Black Lives Matter, left-leaning voters online: intelligence sources
NSA surveillance exposed by Snowden was illegal, court rules seven years on
Bright fireball streaks across the sky over Canberra, Australia
Study: Modern Grand Solar Minimum (2020 - 2053) leads to cooling, important implications for entire planet
5.3 magnitude earthquake hits near Bengkulu, Indonesia
5.3 magnitude earthquake hits near Namie, Japan
5.0 magnitude earthquake hits near the South Shetland Islands
Sabancay volcano in Peru erupts to 25,000ft
Sangay volcano in Ecuador erupts to 22,000ft
Reventador volcano in Ecuador erupts to 15,000ft
Ebeko volcano in the Kuril Islands erupts to 12,000ft
Sakurajima volcano on Japan erupts to 10,000ft
Potential Super Typhoon Haishen Threatens Southwestern Japan
Maysak floods Koreas with deadly impacts, leaves dozens missing
Hurricane Nana makes landfall, weakens to tropical storm as other systems develop in the Atlantic Ocean
Nana unleashes torrential rain and flooding in Guatemala
Hurricane Nana Brings Floods to Honduras Before Reaching Belize
More than half the deaths associated with Hurricane Laura were caused by the improper use of portable generators
556K Louisianans Without Clean Water, 200K Have No Power After Laura
At least 190 dead, 4,000 houses damaged or destroyed as devastating floods hit Parwan, Afghanistan
24 dead, 11,000 displaced after highest August rain in 44 years hits Madhya Pradesh, India
Sea of Galilee Reaches Highest Level in 27 Years, While Heat Wave Breaks Records
Jerusalem bakes under record-setting heat, with more on the way
Jerusalem records highest temperature in city since 1942
Severe weather threat for 59 million, dangerous heat for West heading into Labor Day weekend
Another record-breaking heat wave is building in the West
'We'll need help.' California's power grid urges conservation to avoid more blackouts.
Hold On! Denver Weather Set To Go From Record Heat To Possible Record Cold
"Zombie fires" spark highest-ever carbon emissions in the Arctic Circle
Young activists take 33 countries to court in bid to step up climate change fight
Trump Campaign Adds Religious Freedom, Protection of Unborn Lives to Second Term Agenda
White House: Trump to release list of potential Supreme Court nominees after Labor Day
Schools Allowing Boys in Girls' Sports Are Violating the Law, Even after Court Ruling, Trump Admin. Says
CA Passes Law Relaxing Penalty For Gay Adults Who Have Sex With Teens
Gonorrhoea cases in England hit record high
Israel has highest rate in world of new coronavirus infections per capita
Gamzu says 'Israel is at war', tough decisions afoot as virus spreads
Israel Failed: After Record 3,000 New Cases, Czar Threatens Holiday Lockdown
Minister Litzman vows not to allow lockdown over High Holidays
Gov't okays lockdown in 30 high-infection cities; virus czar: 'A pivotal moment'
Health experts say Labor Day could be pivotal in containing COVID-19 this fall
Covid-19 Live Updates: Trump Administration Vaccine Chief Casts Doubt on Vaccine by Election Day
Debate rages over whether FDA should use emergency powers to clear a coronavirus vaccine early
Leader of U.S. vaccine push says he'll quit if politics trumps science
Covid vaccine will not end pandemic, UPMC doctors say
Dozens of hospitals poised to defy FDA on plasma therapy for COVID-19 patients
State Department announces 'next steps' in withdrawal from World Health Organization
Planning to quit, U.S. says it will not pay what it owes WHO this year
Wear a mask while having sex and avoid kissing new people, Canada's top doctor advises
Signs of depression have tripled in the U.S. since the COVID-19 pandemic got underway
Miami high schooler charged with cyberattacks that stopped online learning
Andrew Cuomo Says 4,000-Person NYPD Social-Distancing Taskforce Needed Before He'll Allow Indoor Dining in NYC
Cuomo sidesteps de Blasio to reopen casinos and push for NYC indoor dining
Pelosi's hair stylist claims, through lawyer, that salon owner OK'd Dem's visit
Trump suggests hair salon owner should run for Congress after Pelosi feud
Pelosi, Mnuchin agree on plan to avoid government shutdown
Unemployment Claims Show Layoffs Continue to Batter Economy
France reveals fresh stimulus worth 100 billion euros - almost 4% of its GDP and bigger than any other European economy
Economic recovery stalls as consumers signal caution
Stock market bloodbath: Dow and Nasdaq plummet in the worst day since June
Stocks plunge, with the Dow dropping more than 800 points as tech shares snap a 10-day win streak
Markets are facing a potential 'Minsky moment' collapse, strategist says
US trade deficit surges in July to highest in 12 years
A Currency War Is the Last Thing the World Needs
Tracking Bible Prophecy Headlines - 9/3/2020
Stop or suspend West Bank annexation? Devil in the detail for Israel-UAE deal
Emirati official: Israeli declaration of sovereignty won't stop peace
Sisi to Netanyahu: I support UAE deal, refrain from West Bank annexation
Egypt's Sissi to Netanyahu: UAE-Israel deal a step to Mideast peace
Two-state solution needed for Palestine, Qatar emir tells Kushner
Morocco Refutes Rumors It Will Recognize Israel
Palestinian Arab leaders to meet over Israel-UAE deal
In boon for Israel, Saudi Arabia gives permanent overfly rights to and from UAE
Palestinians lead Arab artists to boycott UAE cultural events after Israel deal
Khamenei singles out 'Jewish' Kushner in tweet decrying 'filthy Zionist agents'
Iran's Ali Khamenei slammed for antisemitic tweets against Jared Kushner
IDF nabs Palestinian who entered Israel from Gaza; suspected bomb found nearby
Terrorist Rams Car Into Police Officer and IDF Soldier
IDF commander: The ceasefire will last two months, more or less
Israeli jets strike airport near Homs - Syrian media
Arabic media: Israeli airstrikes on strategic T-4 airbase in Syria
'They Called Me 'Slave': Beirut Blast Exposes Migrant Workers' Plight in Mideast
France's Macron: I won't condemn cartoons of prophet Mohammad
Iran, world powers agree to work to preserve nuclear deal
Countries part of Iran nuclear deal claim US cannot force sanctions on Iran
Iran claims advances in radar that it says can reach Israel
Iranians tortured and jailed after mass protests, Amnesty says
'Completely reprehensible': White House reacts to poisoning of Putin opponent Alexei Navalny
Putin opponent Alexei Navalny poisoned with Soviet-era nerve agent Novichok, Germany finds
Afghanistan frees nearly 200 Taliban prisoners to push peace talks
India accuses China of more 'provocative actions' at mountain border
Mongolians stage rare protests in China against plans to remove language from schools
Taiwan passport redesign emphasizes independence from China
Germany has told China to stop threatening Europe as Merkel hardens her stance toward Beijing
Mexico violence: Gunmen kill six at wake in Morelos
August shatters another gun sales record
A Violent August in N.Y.C.: Shootings Double, and Murder Is Up by 50%
Destroyed Kenosha store's owners refused to be part of Trump 'circus,' president met with building owner instead
Trump vows not to let mobs trample freedoms as he honors North Carolina WWII effort
Trump calls for review to cut funding to cities with 'lawless' protests
'Do you believe in life after Trump?' Cher raises $2M for Biden at LGBTQ fundraiser
Susan Rice criticized over calling Pompeo's 'overtly religious' beliefs 'problematic'
Russia Interferes With U.S. Election Again - Targeting Biden Voters This Time - Facebook Data Shows
Court rules NSA phone snooping illegal - after 7-year delay
Pilots Reported Seeing a Man Wearing a Jetpack Soaring Over LAX - Is That Even Possible?
Incoming Object With Earth Impact Trajectory Turns Out to Be Old NASA Spacecraft
5.4 magnitude earthquake hits near Kiunga, Papua New Guinea
5.3 magnitude earthquake hits near Cambutal, Panama
5.2 magnitude earthquake hits near Amahai, Indonesia
5.0 magnitude earthquake hits near Sola, Vanuatu
Sabancaya volcano in Peru erupts to 27,000ft
Popocateptl volcano in Mexico erupts to 21,000ft
Sangay volcano in Ecuador erupts to 21,000ft
Reventador volcano in Ecuador erupts to 15,000ft
South and North Korea brace for two typhoons within a week
Nana to become hurricane before landfall in Belize, Tropical Storm Omar moves away from US
Brazil Amazon fires likely worst in 10 years, August data incomplete, government researcher says
California wildfire whips up fire tornado after showing 'extreme fire behavior'
Wildfires Hasten Another Climate Crisis: Homeowners Who Can't Get Insurance
Californians are buying their own fire trucks on Craigslist following devastating 2020 wildfires
Pope Francis Warns 'Creation Is Groaning!' in New Eco-Message
COVID-19 cases in Europe back to March level, EU health body says
Novavax Strikes Covid-19 Vaccine Deal With Canada As Investors Take Profits
'Urgent' request sent to states in push for coronavirus vaccine delivery by Nov. 1
There's a legitimate way to end coronavirus vaccine trials early, Fauci says
Health officials worry nation not ready for COVID-19 vaccine
Sen. Joni Ernst says she's 'so skeptical' of COVID-19 case counts, suggesting the numbers are being inflated
Florida Gov. DeSantis drops Quest Diagnostics over 'stale data dump' of months-old coronavirus test results
'COVID Anger:' Pandemic Causing People To Experience More Anger And Stress
Miami-Dade Public Schools' remote learning platform endures days of cyberattacks
Police Still Looking For Man Who Allegedly Gave 'Covid Hugs' And Possible Accomplice
Ontario woman kicked out of bingo hall for not using mask to cover breathing hole in her neck
College Students, Told to Report Covid Parties, Ask: To Snitch or Not to Snitch?
'We Are Not Closing,' Pastor Declares after County Fines Church $52,750 for Worship Services
A 10th of American households say they haven't had enough food during the pandemic
Even New York City's Michelin-Starred Restaurants Are Struggling to Survive
Officials take heat for ignoring coronavirus guidelines: From Pelosi's salon visit to cross-border dining
Pelosi's office acknowledges indoor hair appointment, violating San Francisco Covid-19 restrictions
Pelosi fights back: 'The salon owes me an apology for setting me up'
U.S. private payrolls miss expectations, point to slowing labor market recovery
U.S. Debt Is Set to Exceed Size of the Economy Next Year, a First Since World War II
Stocks book fresh round of records, Dow ends 1.5% shy of all-time high, on hopes of COVID treatments, cures
How Elon Musk Made $88 Billion During a Historic Economic Crash
Tracking Bible Prophecy Headlines - 9/2/2020
After UAE-Israel breakthrough, Kushner pushes other Arabs to go next
Kushner hopes another Arab state normalizes Israel ties within 'months'
Kushner: 100% possible, and logical, for all 22 Arab states to recognize Israel
Bahrain King meets Trump adviser Kushner: BNA
Bahrain king tells Kushner Gulf stability relies on Saudi Arabia
Saudi Arabia's crown prince and Kushner discuss resuming Palestinian-Israeli talks
UAE Crown Prince wants to visit Jerusalem because he seeks a "comprehensive peace"
Saudi Arabia is impeding Trump's effort to end the Arab-Israel conflict
Saudi Arabia, Bahrain tell Kushner Israel ties will have to wait - Palestinian statehood must come first
Emirati remarks on West Bank annexation 'encouraging,' says Likud MK - But settlement mayors accuse Netanyahu of 'trading' sovereignty for peace
Senior UAE official: We got US assurances annexation won't happen
Hosting Israeli delegation, UAE tells Palestinians it still backs their cause
Emirati official: Palestinians must realize the Middle East has changed
UAE: We Are Not Traitors; Palestinian Leaders Are Corrupt
Iran's Khamenei: UAE 'treason' against Palestinians and Islam will not last long
Palestinian report: US aiming for September 13 Israel-UAE signing ceremony - the 27th anniversary of the signing of the Oslo Accords
Israel, UAE sign first agreement on finance, including blocking funds for terror
Qatari envoy says he'll meet Israeli gas company to discuss pipeline to Gaza
At US base, Kushner meets UAE pilots near F-35s Abu Dhabi hopes to buy
Israeli, American and UAE Delegates Gather for Prayer Service Ahead of Peace Talks
Netanyahu defense attorneys allege 'criminal' tactics by prosecutors
Likud minister: AG 'wholly invested' in Netanyahu's 'political liquidation'
Mass anti-Netanyahu rallies are likely not a major health hazard - US expert
IDF soldier filmed kneeling on Palestinian protester's neck during arrest
Will Abbas be forced to about-face on the Temple Mount?
IDF: 100 Hamas targets bombed in past month in response to fire-balloon attacks
Hamas deputy: We'll give Israel two months to implement ceasefire
At least 11 killed in overnight airstrikes south of Damascus
Top IDF officer in north: Clash with Hezboillah not yet over
Hezbollah is coming under increased scrutiny in wake of Beirut blast
France ready to host Lebanon aid conference
Lebanon bailout conditional on widespread reforms, says Macron
France's Macron says he expects Lebanon to deliver on reforms within 8 weeks
Iran FM: Trump Has No Respect for International Law
New U.N. Council President Stands by Dismissal of U.S. Sanctions Move on Iran
Iran, powers rally in defense of nuclear deal after US bid to quash pact
Iran nuclear deal: Why US 'snapback' sanctions on Iran could fail
Iran accused of torturing hundreds following 2019 protests
A Saudi Prince's Attempt to Silence Critics on Twitter - Mohammed bin Salman's team allegedly infiltrated the platform and got away with it
Turkey says it's open to dialogue with Greece on Mediterranean dispute
Gunboat diplomacy won't solve Greece and Turkey's feud in the eastern Mediterranean - despite what Erdogan seems to think
Erdogan's overweening ambition spells trouble in the Mediterranean
Greece in talks with France over fighter jets, as East Med tensions rise
Pentagon Report: China Now Has World's Largest Navy as Beijing Expands Military Influence
Pentagon sees China military on track for global superpower status
India, China hold talks amid 'volatile' border situation
US warns NKorea still pressing ballistic missile development
New protests in Belarus as opposition squabbles, U.S. weighs sanctions
BLM leaders practice 'witchcraft' and summon dead spirits, black activist claims
Protest Follows Shooting Death of Black Man Who Was Stopped by Deputies While Riding a Bicycle in Los Angeles
ADL sees dangers in 'militia movement' behind Portland and Kenosha shootings
Visiting Kenosha, Trump decries violence as 'domestic terrorism'
Trump alleges plane of 'thugs' being probed, but other officials cannot confirm it
DOJ announces new oversight for surveillance applications of elected officials, campaign staff
Trump slams NBA for lowest ratings in five years, demands they stand 'tall' for country and flag
Court blocks release of Trump tax returns amid latest appeal
White House denies conspiracy theory about Trump's health started by Clinton press secretary that he had a stroke he is "hiding" from voters
Trump campaign calls on CNN to fire Joe Lockhart after he suggested POTUS had 'stroke'
Anonymous Democrat operative's account of how election fraud is allegedly committed was 'revealing' and 'chilling': NY Post reporter
Democratic Pollster Predicts a Huge Trump Win on Election Night - But Says Biden Will End Up Winning Within a Week
Judge Napolitano explains if Pelosi could become acting president if election results are delayed past Jan. 20
China's anti-Trump election meddling raises new alarm, as DNI calls country biggest threat
DOJ, FBI announce 'corrective actions' in push to prevent FISA abuse
AG Barr: 'What happened to the Trump presidential campaign... must never happen again'
Facebook threatens to prevent people in Australia from sharing news if new regulation is enacted that would force both it and Google to pay news organizations for content shared on their platforms
What Is the Benadryl Challenge? Latest TikTok Trend the Alleged Cause of One Teen's Death Already
UFO Spotting Has Replaced Bird Watching as Pandemic Obsession - Sightings are rising and 2020 is shaping up to be a banner year for close encounters
An airplane-size asteroid gives Earth a close shave today
Asteroid double the size of Pyramid Giza to enter Earth's orbit on September 6
6.5 magnitude earthquake hits near Vallenar, Chile
6.3 magnitude earthquake hits near Vallenar, Chile
5.7 magnitude earthquake hits near Vallenar, Chile
5.5 magnitude earthquake hits near Vallenar, Chile
5.4 magnitude earthquake hits near Vallenar, Chile
5.4 magnitude earthquake hits near the South Shetland Islands
5.1 magnitude earthquake hits the South Sandwich Islands region
5.1 magnitude earthquake hits near Port-Olry, Vanuatu
5.1 magnitude earthquake hits near Vallenar, Chile
5.0 magnitude earthquake hits near Vallenar, Chile
Sabancaya volcano in Peru erupts to 28,000ft
Popocateptl volcano in Mexico erupts to 22,000ft
Sangay volcano in Ecuador erupts to 21,000ft
Fuego volcano in Guatemala erupts to 16,000ft
Reventador volcano in Ecuador erupts to 15,000ft
Ebeko volcano in the Kuril Islands erupts to 12,000ft
Typhoon Maysak could become one of South Korea's strongest typhoons on record
Tropical Storm Nana forms south of Jamaica, becomes earliest 'N' storm in record-setting hurricane season
Tropical Storm Nana south of Jamaica, likely to become 5th hurricane this season
Tropical Storm Omar: Atlantic short-lived storm, no threat to land
Pope: Use pandemic to give the environment a vital "rest"
U.S. Won't Join Global Coronavirus Vaccine Effort Because It's Led By The WHO
Third cornavirus vaccine reaches major hurdle of final US testing
Large study shows COVID-19 antibodies last 4 months, bolstering vaccine hopes
These Scientists Are Giving Themselves D.I.Y. Coronavirus Vaccines
FDA 'playing with fire' as it looks to fast-track COVID-19 vaccine, experts warn
Past vaccine disasters show why rushing a coronavirus vaccine now would be 'colossally stupid'
I'm a public health researcher, and I'm dismayed that the CDC's missteps are causing people to lose trust in a great institution
Doctors say coronavirus myths on social media are 'spreading faster than the virus itself'
Trump White House Warns Colleges: Don't Send Your COVID-Infected Students Home!
Graph reveals coronavirus lockdowns have caused spike in divorces
Pelosi used shuttered San Francisco hair salon for blow-out, owner calls it 'slap in the face'
Pelosi Admits Breaking Lockdown For Salon Visit; Blames Business, Says She Did Nothing Wrong
Hotel Fined Nearly $11,000 After Hosting 'Evangelicals for Trump' Event Against Social Distancing Regulations
60 percent of Americans say federal government's coronavirus response is making the pandemic worse
White House Says CDC Will Halt Evictions Using Quarantine Rules
Real Estate Is Now About Location, Location, Isolation
Markets unprepared for wave of defaults in coming months: S&P Global
US Marshals rescue 25 missing Ohio children in past 20 days, some recovered as far away as Miami
Commentary: Do We Even Know What An "Evangelical Christian" Is Anymore?
Russia: dozens of 'missionary activity' convictions in first half of 2020
Tracking Bible Prophecy Headlines - 9/1/2020
'Join us' in peace, Kushner urges region, as El Al flight brings Israelis to UAE
A new 'sense of hope': Israel-UAE flight feels like start of a bigger journey
Israeli plane headed to UAE equipped with system to protect from missiles
Palestinians 'pained' by momentous Israeli-UAE flight
Israeli, U.S. officials land in UAE, Kushner urges Palestinians to negotiate
Kushner: Palestinians will get peace 'as soon as they are ready'
Kushner evades question on sovereignty, implies sovereignty is still on the table. 'President Trump likes to keep his options open.'
A kosher banquet and a paradigm change: UAE signals this will be a warm peace
Report: Israel, United Arab Emirates to set up joint intel base off coast of Somalia
Netanyahu celebrates UAE deal, says Abu Dhabi delegation invited to Israel
Israel says talks underway for quick establishment of embassies with UAE
UAE and Israel deal opens doors to business
Qatar backs 'terrorism and extremism,' UAE tells UN court
Israel-Hamas ceasefire deal reached after weeks of Gaza balloon attacks
At least 6 reported killed in suspected Israeli strikes in southern Syria
France's Macron calls on Lebanon to form new government
Terror risks remains 'extremely high' in France - 8,000 people were on a national warning list of Islamist radicalization
Sudan government agrees to peace deal with five rebel groups
Turkey Says Greece 'Arming Island' In East Med Row
Rocket falls inside Baghdad's Green Zone
The woman leading the fight against Putin '24/7' after poisoning of Navalny
Russian opposition blogger Zhukov beaten outside home in Moscow
India and China Trade Blame Over Troop Movements at Disputed Border
Czech senate speaker will pay 'heavy price' for Taiwan visit, China says
Metallica: 'Everyone is so tightly wound, like they're gunning for a fight'
Police face complaints of tolerating vigilantes
Viral Video Shows White Man Knocked Out Cold On the Street By Black Man With a Brick
2 shootings, 2 days: In Kenosha, a microcosm of US strife
Trump defends Kenosha suspect as acting in self-defense
'Riots to Revival' Event Brings Baptisms and Worship to Kenosha, Wisconsin
Oregon governor announces more police resources a day after fatal Portland shooting
NYC passes grim gun-violence milestone as shootings top 1,000 for the year
Trump: Federal agencies set to investigate 'left-wing civil unrest'
A senator condemned looting, then deleted his tweet. How Dems are struggling to address riots
Trump accuses Biden of blaming police for violence instead of 'Anarchists, Agitators, and Looters'
Biden condemns violence and asks if Americans 'really feel safe under Donald Trump'
Biden accuses Trump of "rooting for chaos and violence" and failing to protect America
Joe Biden asks crowd at Pittsburgh campaign event: 'Do I look like a radical socialist?'
Comedian Jim Gaffigan Loses It In Twitter Rant: Trump Is 'A Fascist Who Has No Belief In Law'
Angus King: Ending election security briefings 'looks like a pre-cover-up'
Some In GOP Fear Trump's Push Against Mail-In Voting Could Harm The Party's Chances
Appeals court keeps Flynn case alive, won't order dismissal
Justice Dept. Never Fully Examined Trump's Ties to Russia, Ex-Officials Say
Trump lawyers to take tax return subpoena fight back to Supreme Court
Amazon's drone delivery fleet hits milestone with FAA clearance
There's big demand among the high net worth for Virgin Galactic spaceflights, Cowen survey shows
6.2 magnitude earthquake hits near Chagos Archipelago region
5.8 magnitude earthquake hits near Pacific-Antarctic Ridge
5.8 magnitude earthquake hits near Tristan da Cunha region
5.6 magnitude earthquake hits near Palana, Russia
Sabancaya volcano in Peru erupts to 26,000ft
Sangay volcano in Ecuador erupts to 20,000ft
Popocateptl volcano in Mexico erupts to 19,000ft
Fuego volcano in Guatemala erupts to 15,000ft
Reventador volcano in Ecuador erupts to 15,000ft
Manam volcano in Papua New Guinea erupts to 15,000ft
Maysak poised to become year's strongest typhoon before striking Japan, South Korea
Typhoon Maysak: Japan warns of 'major disaster' in Okinawa region
Louisiana residents struggling after Hurricane Laura destruction
Gulf of Mexico oil output down 70% following Laura, data shows
Burn scars from Bay Area wildfires are so massive they can be seen from space
UK may make at-home medical abortions permanent; some 90K performed during shutdown
Robot Takes Contact-Free Measurements of COVID-19 Patients' Vital Signs
In China's Xinjiang, forced medication accompanies lockdown
South Korea puts force of law behind masks, quarantines, contact tracing
Coronavirus Russia: Teachers' union warns staff could be forced to take unproven Sputnik V Covid-19 vaccine
Coronavirus update: FDA sparks new debate over 'following Russia, China' in vaccine push
America reportedly suffering monkey shortage for COVID-19 vaccine search
De Blasio hints indoor dining won't return in NYC until COVID-19 vaccine
WHO warns that 'no country can just pretend the pandemic is over'
Twitter Removes Claim About CDC And Covid-19 Coronavirus Deaths That Trump Retweeted
New Trump pandemic adviser pushes controversial 'herd immunity' strategy, worrying public health officials
Trump knocks Fauci: 'I inherited him'
A Zoom Thanksgiving? Summer could give way to a bleaker fall
Two Children Almost Taken From Mother After Using Taco Bell's Wi-Fi for School
Preventing College Parties? Shame And Blame Don't Work, But Beer Pong Outside Might
Coronavirus: Norway bunker partygoers poisoned with carbon monoxide
China's mega banks lost billions of dollars in profit as bad loans rise during coronavirus pandemic
LA County Loses Court Battle with Grace Community Church - So County Sends Eviction Notice to the Church on Sunday
'This is harassment': John MacArthur's church to be evicted from land leased for parking lot
Franklin Graham warns socialist left will 'close the Church down': 'The storm is coming'
Liberty University opens investigation into 'all facets' of Jerry Falwell Jr.'s tenure
Click here to return to "Tracking the Birth Pangs" page.